These days, Instagram and other social media channels make us crave for updates and trends, especially about foods. For mall goers, a bit of snacking during  a shopping spree is a must. Finding the most photogenic and tasty finger foods are also becoming a buzzing trend among Jakarta urbanites. Let's check out some of the best ones you can dive your fingers in, and find them in the city's hippest malls!
1. @eggo_waffle
Plaza Indonesia, at the Foodhall Basement level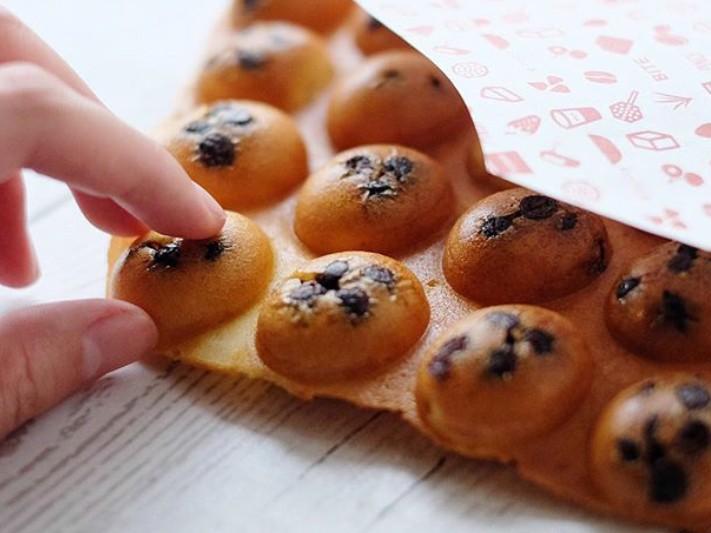 Image by eggo_waffle

This cute bumpy egg waffle has a lot of color and flavours to pick from. Try the taro and red velvet, or you can do both in mixed flavour choices.
2. @gyeranbbang
Central Park Mall, Lower Ground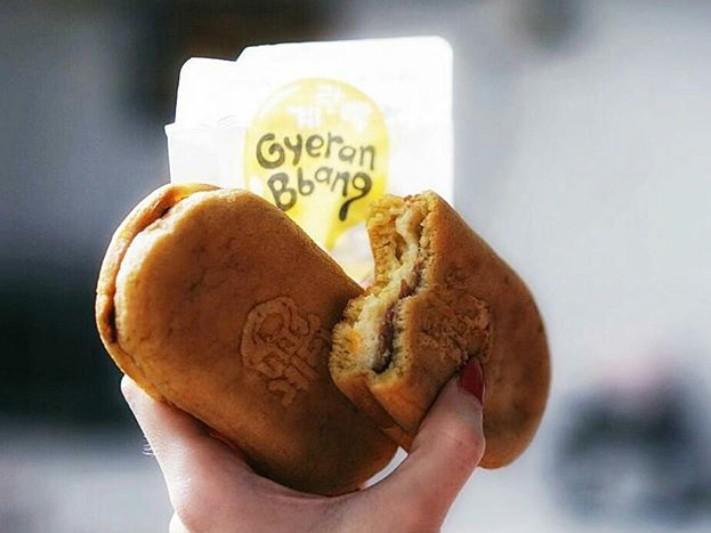 Image by gyeranbbang
Korean snacks and food spots are sprouting in Jakarta. Served in small pockets, these soft breads come with kitkat and pistachio fillings for the sweet-tooth. Savoury fans also get to choose between smoked beef with seaweed for a treat.
3. @hokkaidobaby
Pondok Indah Mall 1, 2nd Floor island#17
Image by
HokkaidoBaby
Japanese mini delicacies are here to please fans of cheese and choco tart. With rich airy fluffy cheese mousse that melts at first bite,one will not be enough.
4. @hgcakebakery
Aeon Mall, 3rd Floor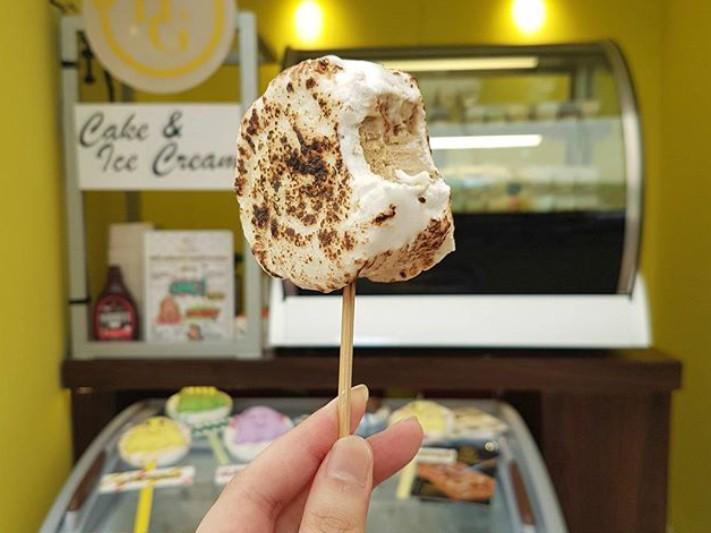 Cool yourself on a hot day and taste this one of a kind dessert on a stick. The green tea grilled marshmellow ice cream, -  yes you read me, its grilled!  -  is definitely a twist from your typical campfire comfort food of fluffy chewy gooey marshmellows.
5. @crepesignaturepurimall
Puri Indah Mall, LG Basement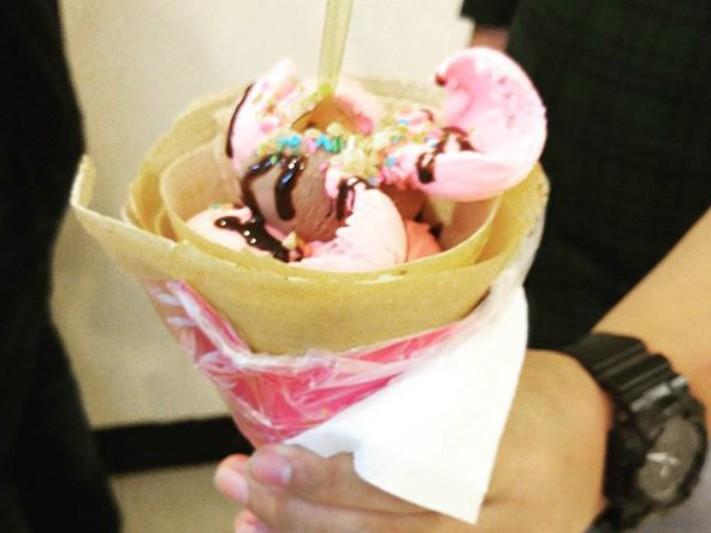 Image by
crepesignaturepurimall
Thin crusts with all kinds of topping choices are one of the most common you will find in malls. Today, this place will offer you a bigger and better version of crepes. You will love the black oreo, red velvet or the all time favourite nutella giant crepes. Don't forget to take pictures before you snack!
6. @saladstopid
Senayan City, Lower Ground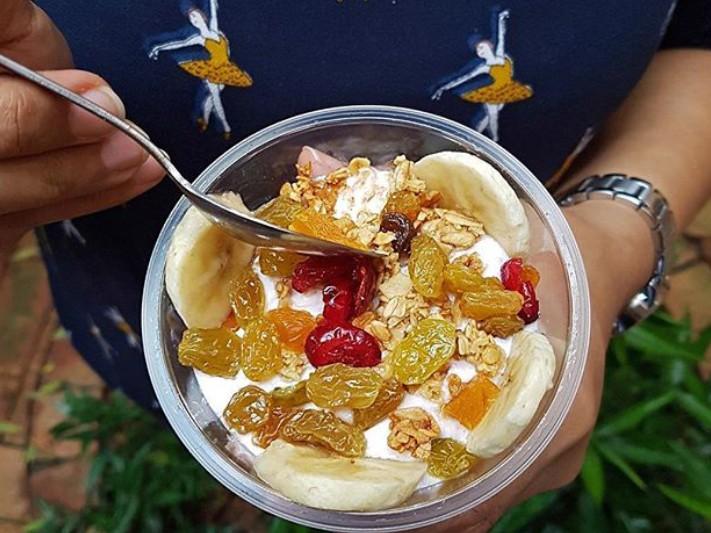 Image
by saladstopid
Finger food for the love of veggies! With various salad menu on offer, here, you can create your own signature salad wrap. Adding your ownh favourite selection of toppings and dressing, you can call this your own creation.
7. @auntieannesid
Pacific Place, Lower Ground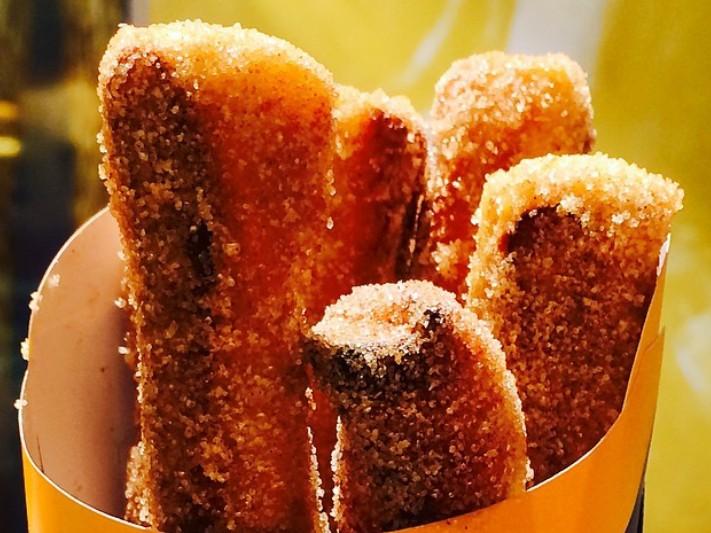 Image by
auntieannesid
Well known around the world, Auntie Anne's serves hot pretzels. Menus to pick from are quite aplenty. From the basic original,almond crunch,almond cream stix, cheesy pretzel dogs, and last but not least, the nori pretzel. Stay tuned for updates, because more are to come adding to their menu.
8. @dutch.kitchen
Plaza Semanggi , 3A floor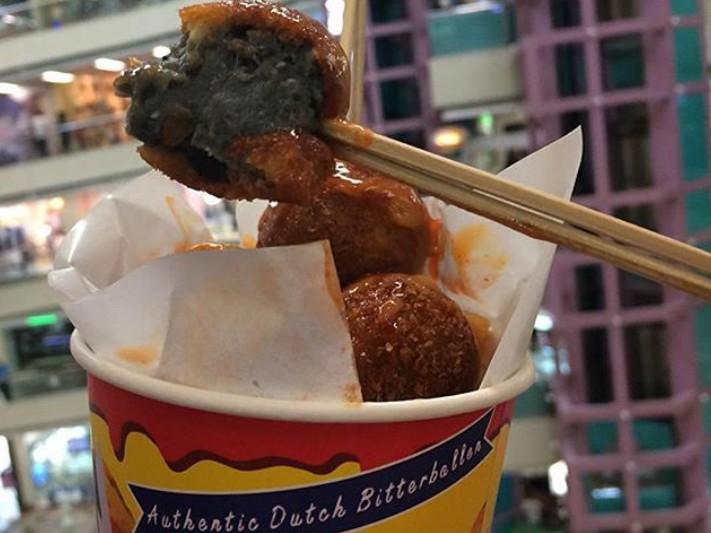 Image by
dutch.kitchen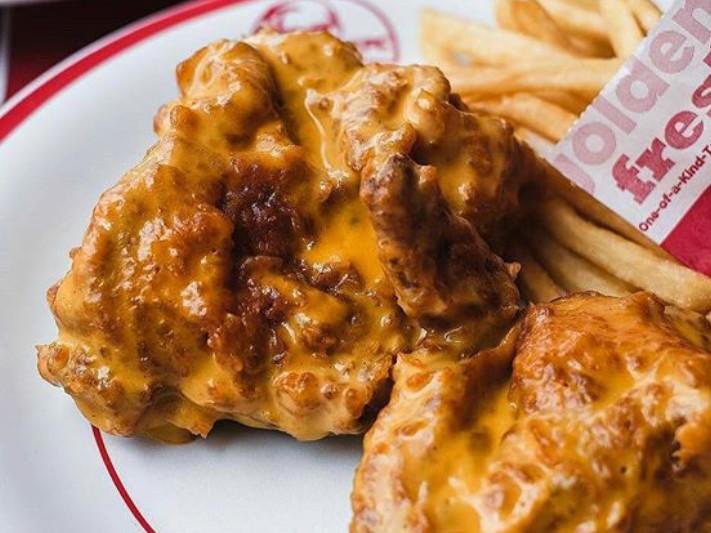 Image by
kfcindonesia
Super yummy that also fills your tummy. This is a brand new innovation of well known Kentucky Fried Chicken that really needs all your fingers to get busy. The Hot and Cheesy Chicken, a crispy colonel Sander's signature recipe bathed in melting hot cheese, is absolutely mouth-watering !
10.  McDonalds
Sarinah Department Store, Thamrin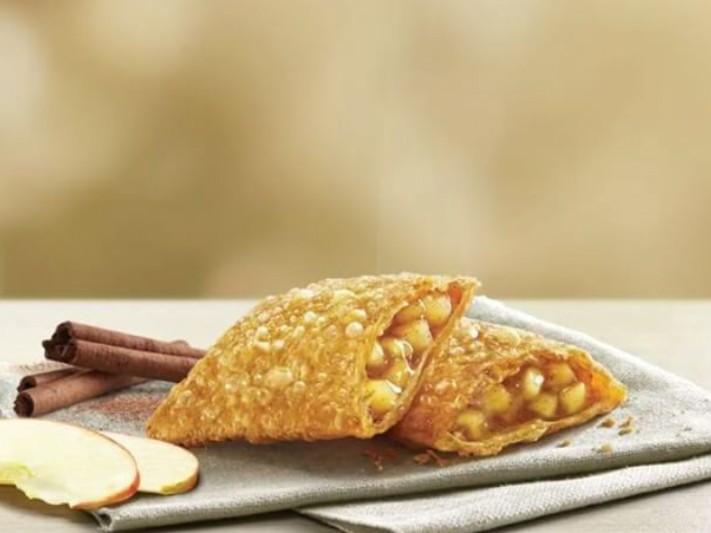 Image by
McDonalds
Who doesn't love apple pie? Jakarta foodies are posting pictures all over about this pastry pockets of sweet apples. Eat them while they're hot, and try also the strawberry dip sundae cones to chill you down.
If you feel tired from wandering from one shopping mall to the other, with fast forward transportation technology, you can now get more delicious food online. Most popular choices are just a fingertip away from wherever you are staying. Here are a few treats, a taste of Indonesia's favourite everyday snacks and finger foods, that can be delivered right to your door :
1. @martabakboss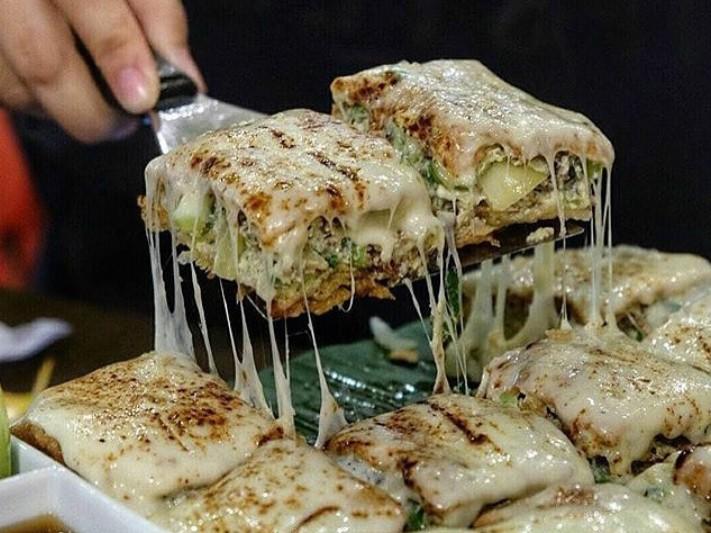 Image by
martabakboss
Martabak is the most famous street food available in Jakarta. The savoury ones are a kind of flatbread stuffed with chicken,meat and spring onions. While the sweet one is a dough, fried in a flat base pan, with basic topping choices of cheese,chocolate, peanuts, sugar and butter. If you're in doubt, choose the Martabak Pizza, which are wheels of 8 toppings to taste them all. The latest trend in martabak are the colourful ones that come in sweet, tasty red, green, purple and even black ones. While for some more exciting choice on the menu is the melting Martabak Telor Cheese series!
2. @pempekbmi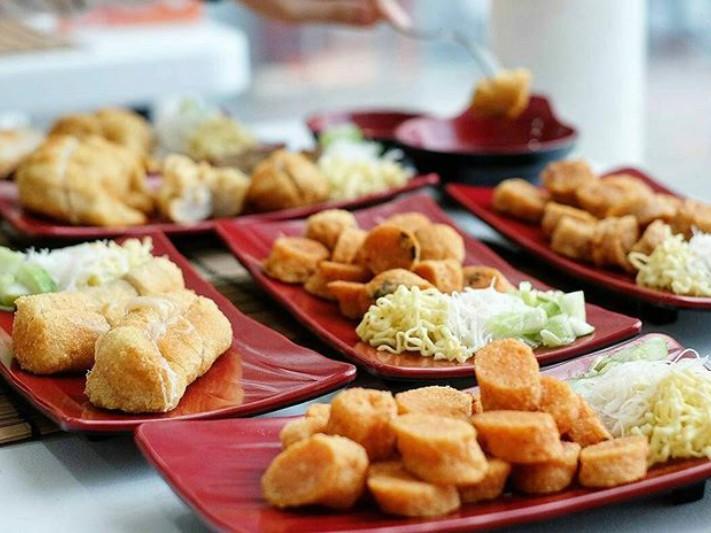 Image by
pempekbmi
The signature dish of Palembang in South Sumatera, the Pempek is a savoury fishcake made of tenggiri fish wrapped in tapioka. Pempek is served with a rich sweet and sour vinegar sauce called kuah cuka. Pempek BMI offers a modern touch to this traditional snack. Taste the Pempek Mozzarella or the pempek with nutella fillings, that are quite fantastic.
3. @rotibakar543serpong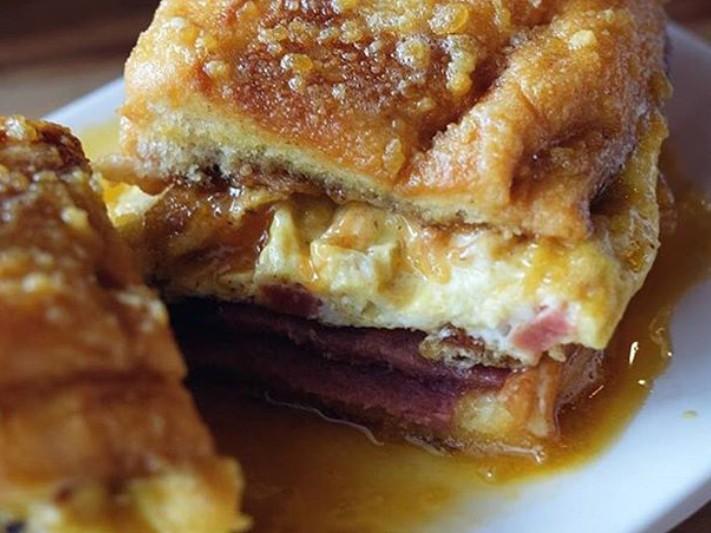 Image by
rotibakar543serpong
Toasts of all kinds that are hot and ready here! Food that is suitable at any time of the day. With many special favourites on the menu, such as: Pizza Mie, Pizza Toast, Green tea Cheese Toast, Monster Toast and so many more, this place is packed with orders.
You can ask Go Jek or Grab Bike to deliver the online food items around Jakarta, by installing the application on your phone, or maybe ask some local friends to help you order easily.