Wondering what to do for this New Year's Eve? Well, don't fret because we have got all the most hype places where you can let yourself go wild to welcome the Year 2019! Being the capital of Indonesia, Jakarta is definitely the place to be for those who want to spend an unforgettable time waiting for the turn of the year. So, whether you're looking for an elegant night or a fun-packed party, we've got the list of the most happening events to close off the year.
3… 2… 1…!!! Happy New Year!
1 | SKYE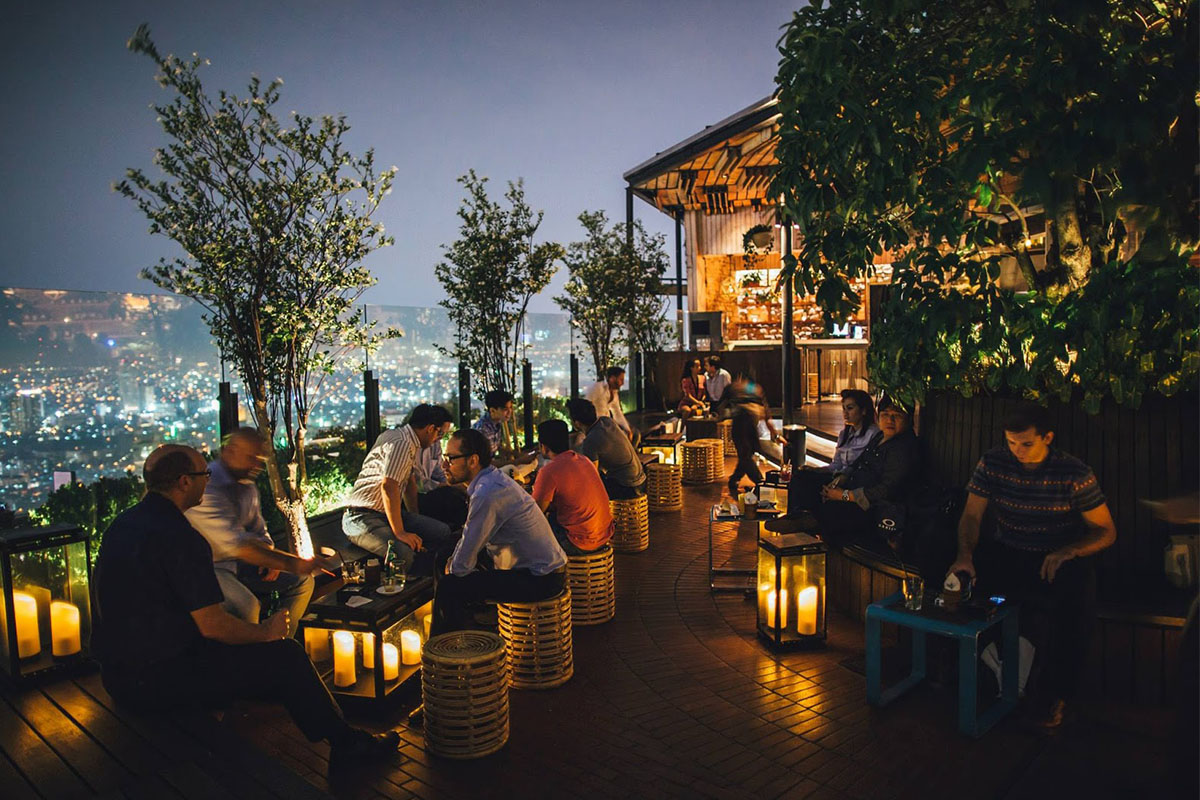 Image source: http://hotelier-career.blogspot.co.id

If you're looking for an elegant way to end the year with a great view of the city and great people, then Skye is the place for you. Located on the 56th floor, you can start your evening with a classy gala dinner with some wine and friends. Moreover, as the location is near Bundaran HI area, you can watch the fireworks celebration from the spectacular viewpoint just above where it takes place.
Average Cost:
Rp600.000 for two people (approx.)
Rp60.000  for a pint of beer (approx.)
Dress Code:
- Smart Casual Evening Wear for Ladies
- Smart Casual for Men
- No Shorts
- No Flip-flops
- No Sandals
- No Tank-tops/Singlets
Address:
Menara BCA 56th Floor
Jl. MH Thamrin no. 1
Central Jakarta
Telephone/ RSVP:+62 21 235 86996
2 | JENJA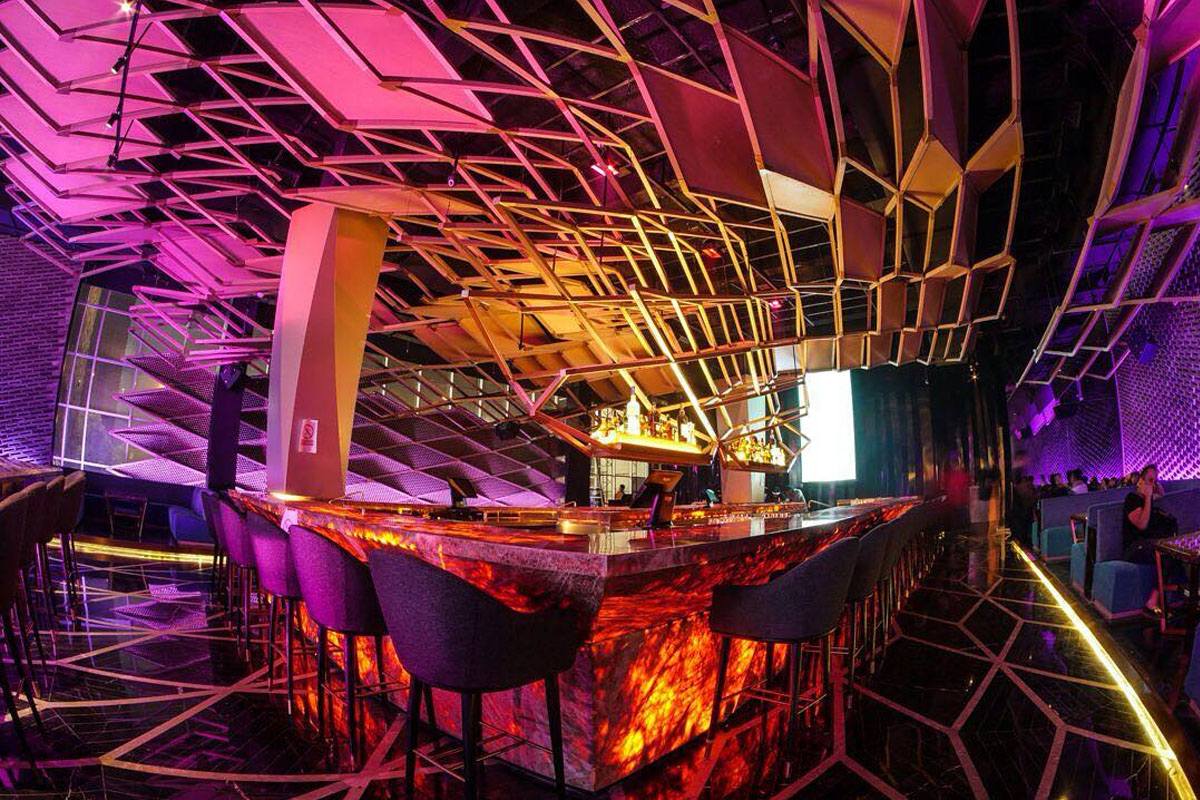 Image source: http://www.jakarta100bars.com

Located at Cilandak Town Square, JENJA is a place for you to feel the thrill of New Year's Eve in great and loud indoors. Those who are into Techno, Tech House, UK Sound dan Berlin Sound will love to spend their new year celebration here. Jenja has an outstanding interior concept which brings "dark" and "elegant" design with golden geometric decoration elements on the ceiling. Dominated by violet and green colors, its uniqueness will surely steal your attention.
Dress Code:
- No Short pants
- No Singlet
- No Sandals
Package Offered:
- Rp360,000/pax (1 Menu Dish & 2 Item Cocktail)
- Rp250,000/pax (1 Finger Food & 2 Item Cocktail)
- Rp200,000/pax (Non Alcoholic)

Facilities:
1. 8 VIP sofas with a capacity of 10-15 with minimum spending Rp7,000,000
2. Dance Floor Sofa with a capacity of 6-8 with minimum spending Rp4,000,000
Address:
Jl. T.B. Simatupang Kav. 17
Cilandak Barat, South Jakarta
Telephone/ Reservations: +62 822 118 13383

3 | THE PALLAS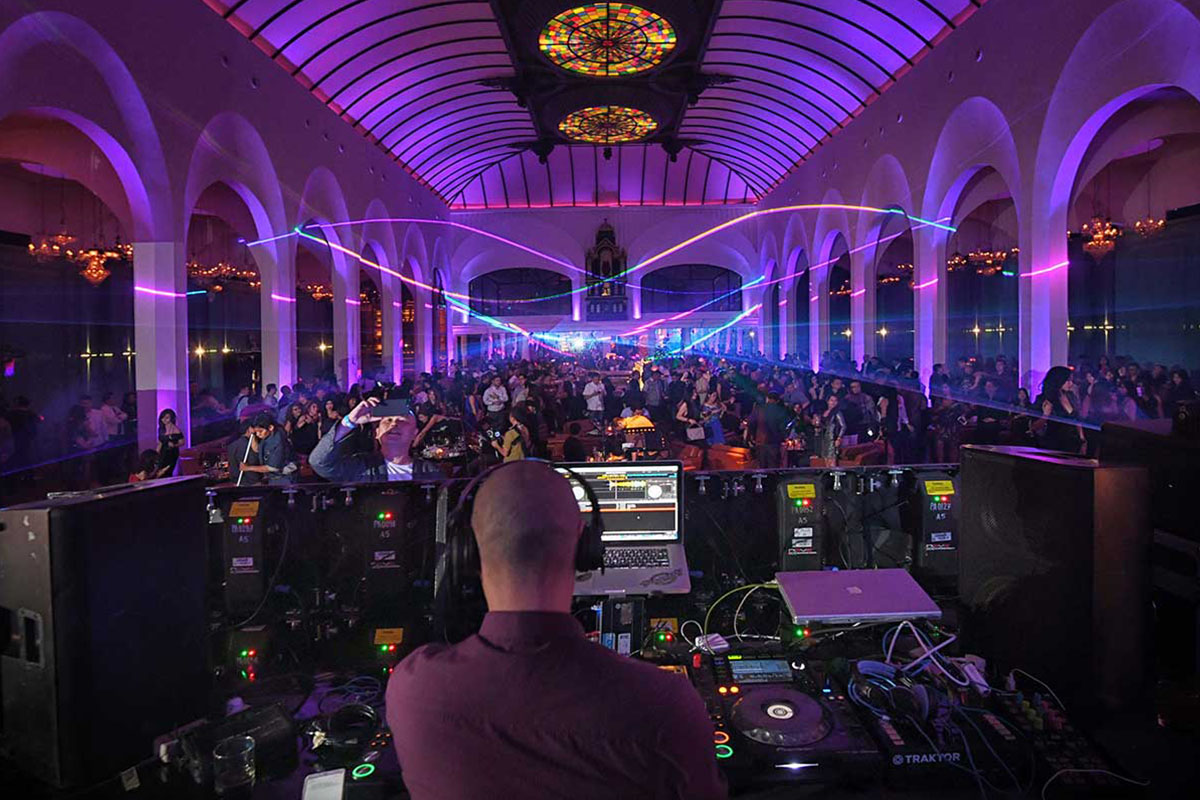 Image source: https://thepallas.id/events

Situated at the Fairgrounds, a center of entertainments in the heart of Jakarta's busiest business district called SCBD, The Pallas is a massive event space with modern colonial and edgy interior design. The Pallas also indulge everyone with an authentic Indonesian style restaurant that fuses the mouthwatering taste of Nusantara cuisine. Prepare for a stunning new year celebration as this place is mostly known for the venue that always holds spectacular urban music festivals. If you wanna go wild, then come here and party 'til dawn!
Average Cost:
Rp550.000 for two people (approx.)
Rp80.000 for a pint of beer (approx.)
Reservation : 0811 1132 888 / 021 51400101
Operational Hours : Monday - Saturday
Restaurant : 11am - 10pm
Lounge : 10pm - 2am

4 | SOFIA THE GUNAWARMAN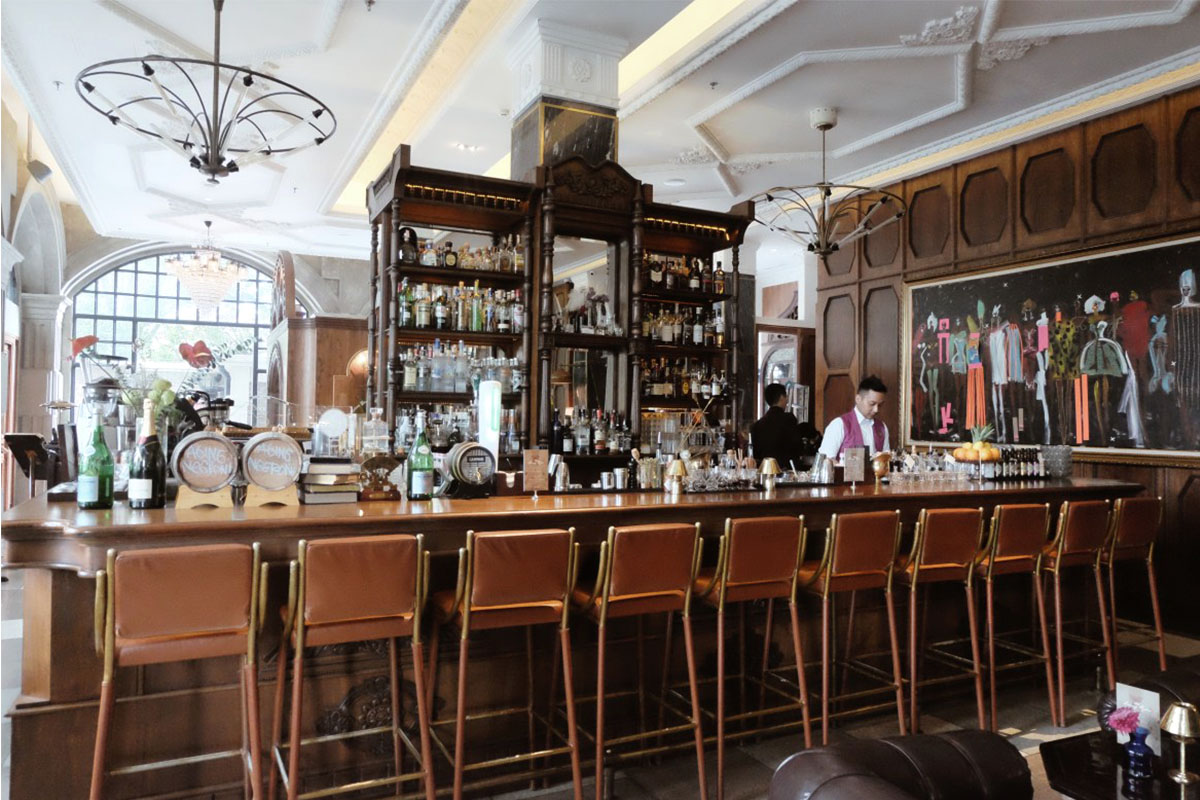 Image source: http://www.dioraze.com

Nestled in one of the most prestigious districts in South Jakarta, Sofia The Gunawarman is there to brace you with an enticing variety of soulful meals and treats. Their scrumptious meals are cooked earnestly using only the finest core ingredients, and the gastronomic result will bring authentic sensation that will leave you craving for more. Moreover, the restaurant boasts its graceful decoration with a row of striking floor-to-ceiling arc windows that serves exceptional Italian, French, and Asian cuisines with a comfort of everyday dining approach. Prefer a romantic dinner with your loved ones to a crowded and noisy outdoor ambience? This is it. This is your perfect New Year's Eve.
Average Cost:
Rp700.000 for two people (approx.)
Address:
Jl. Gunawarman No.3
Selong, Kebayoran Baru
South Jakarta
Telephone/ Reservation:+62 813-9460-5349

5 | LOEWY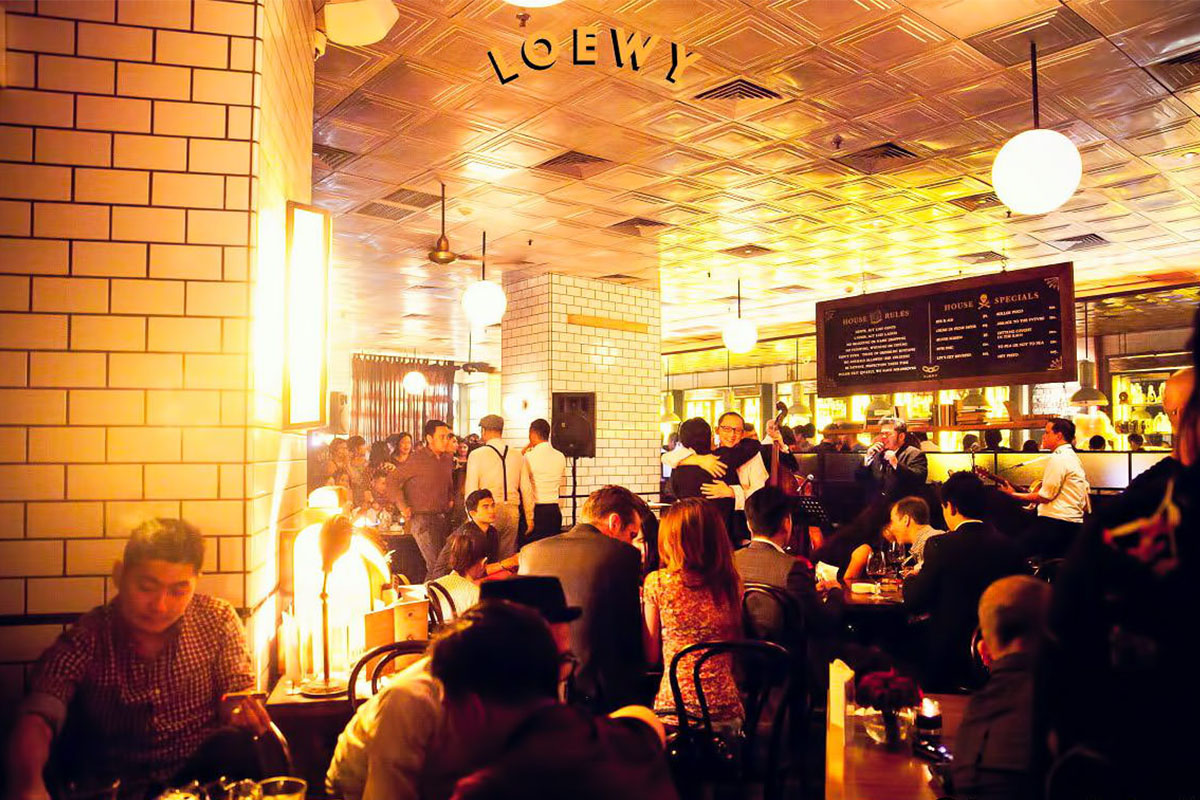 Image source: http://www.indonesia-holidays.com

A place for those who fancy European atmosphere, Loewy presents an informal all-day French bistro-style dining, tweaked for contemporary taste buds from Belgian Chef Benoit Claeys. Enjoy your New Year's Eve by feasting on its contemporary twist on classic, home-style cooking menu. Moreover, you will feel a comforting atmosphere created by its indoor design, which looks like an elegant crossover between Parisian-style bistro and the vibe of New Yorker bars sets in the 1940s.
Average Cost:
Rp350.000 for two people (approx.)
Address:
Oakwood Premier Cozmo
Jalan Lingkar Mega Kuningan E42 No.1
East Kuningan, South Jakarta
Telephone/ Reservation: +62 21 255 42378
6 | PROOF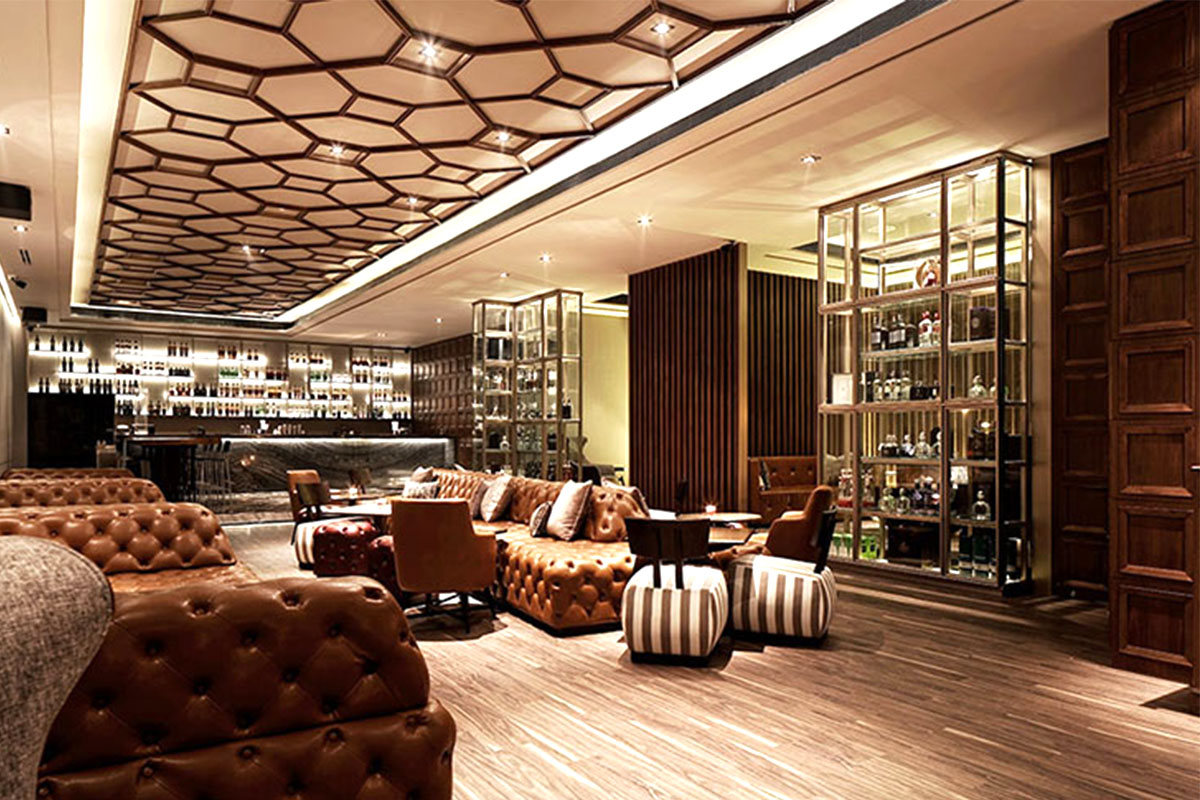 Image source: http://www.whatsnewjakarta.com

Being a high-end lounge located in the main building of the Senayan Golf Club, PROOF is a whiskey bar that is guaranteed to not only offer a tantalizing menu that strives to create a unique experience for your taste buds, but also give a lasting impression with remarkable interior design that will surely impress you. The overall look of PROOF Whisky Bar celebrates eclecticism by cleverly embracing a wide range of design styles where classic and modern elements blends together to produce an enchanting harmony. Having a New Year's Eve party with your fabulous accompanions? Worry not, this place will be perfect for the occasion.
Average Cost:
Rp600.000 for two people (approx.)
Rp30.000  for a pint of beer (approx.)
Address:
Senayan National Golf Club
Jl. Asia Afrika Pintu IX
South Jakarta
Telephone/ Reservation: +62812-1301-2170 (Online 4 PM Onwards)