Spend the day in Lombok on stunning white beaches with turquoise waters, hop from Gili Trawangan to Gili Meno and Gili Air or trek up the magnificent Mt. Rinjani. These are only a few great reasons why you should visit Lombok in West Nusa Tenggara. But for a true taste of Lombok culture, the best way is to eat as locals do and explore the mouth-watering local cuisine. The heart of Lombok culture is in its food and for a truly authentic experience you should try some of these mouthwatering dishes.  Lombok is recognized as World's Best Halal tourist destination, so here is a list of the top 6 traditional dishes that you can enjoy :

1 | Ayam Taliwang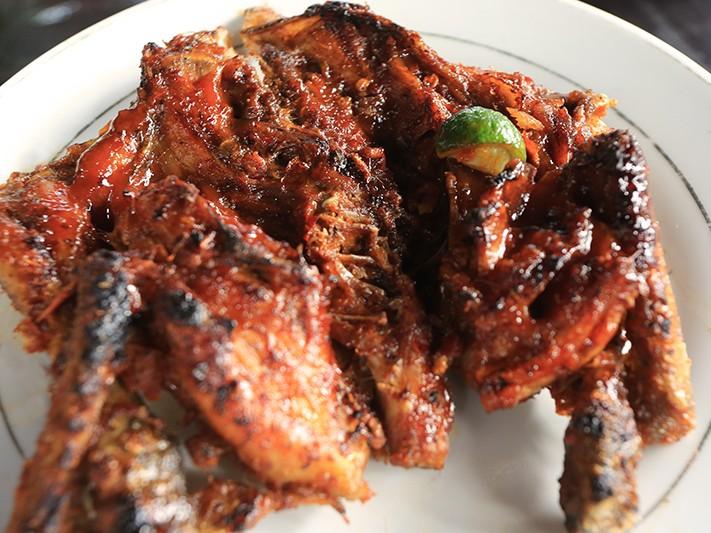 Top of the list is Ayam Taliwang, that should be one of the first "plate" stops on any culinary trip to Lombok. This popular dish is a flavorsome spicy grilled chicken. Originally introduced by the people of Karang Taliwang Village, it has become a culinary icon of the island of Lombok. Ayam Taliwang is made of chicken which is preferably free range. It is half cooked on the grill, then removed and dipped in a marinade of cooking oil and spicy sauce made of garlic, chili and shrimp paste. Once the marinade sets, it is then grilled again until perfection. Normally Ayam Taliwang is served with Plecing (boiled spinach or morning glory with fresh tomato sauce) or Sambal Beberuk.
Ayam Taliwang is the iconic dish from Lombok and can be found at any restaurant serving Lombok cuisine.
2 | Ayam Balap Puyung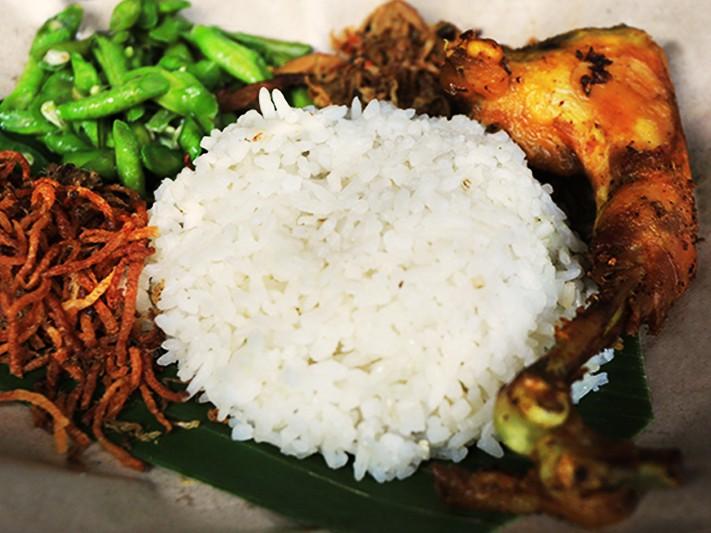 Another chicken dish is Ayam Balap Puyung, originating from the Puyung Village in central Lombok. It is a combination of plain rice with fried chicken, vegetables, fried seasoned grated coconut, spicy shredded chicken, fried soya bean and chili paste. This delectable dish is usually served on a banana leaf.
3 | Satay Rembiga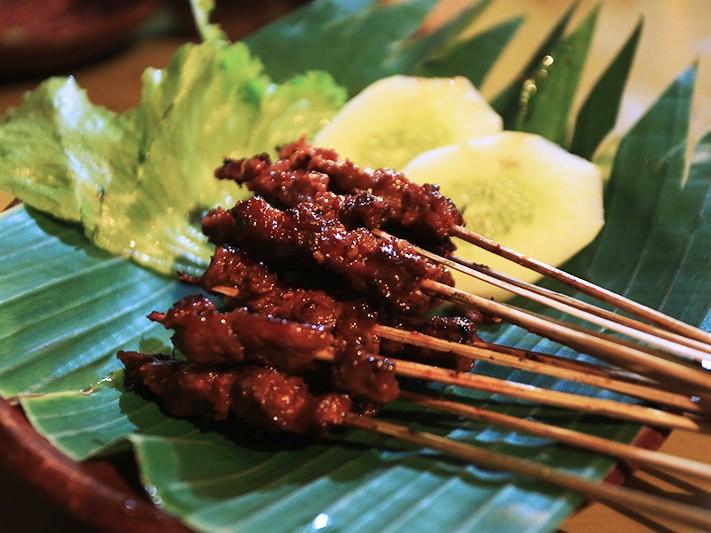 Satay uniquely spells Indonesia, and Lombok is no exception. This spicy and sweet dish is a delicious delicacy of Lombok. It humbly consists of seasoned grilled meat skewers served with white rice.  The ingredients  used make all the difference in its taste. Named after the village that it originated from, Rembiga Village in Selaparang, Satay Rembiga is a simple yet appetizing dish.
4 | Bebalung
A dish that is usually served at parties and celebrations, Bebalung is a definite crowd pleaser. In the Sasak language, Bebalung means ribs. This soup based dish is made from traditionally seasoned cow or goat ribs and is often served with plain rice, chili and a slice of lemon.
5 | Plecing – Lombok's salad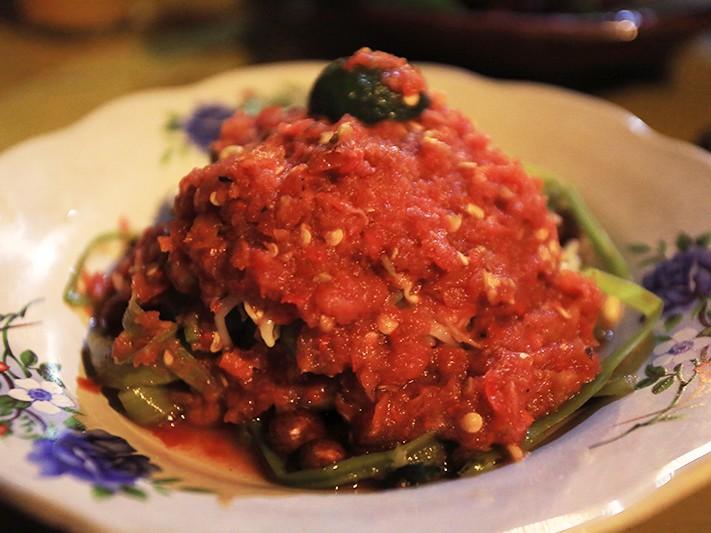 A plate of Plecing consists of boiled spinach or morning glory topped with a fresh tomato based sauce and a drop of lemon. The tomato sauce is a mixture of chili, salt, shrimp paste and tomatoes. A complete serving of Plecing usually consists of extra vegetables like bean sprouts, fried seasoned grated coconut and fried peanuts. Plecing is usually served as a side dish to Ayam Taliwang.
6 | Beberuk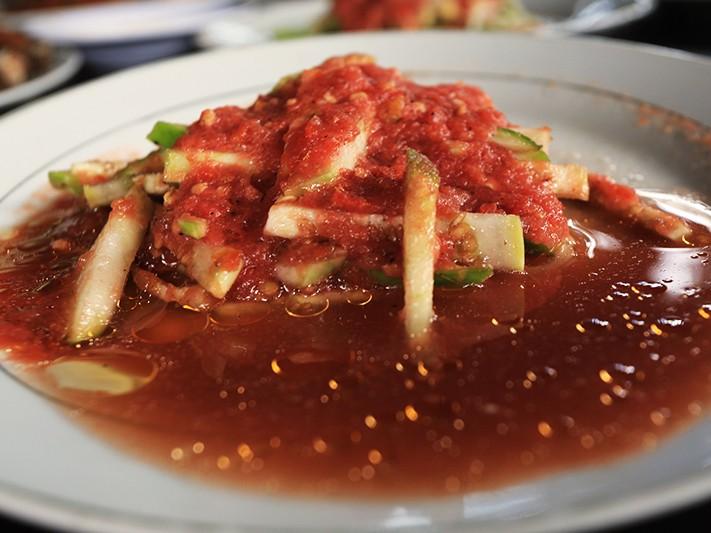 Beberuk is a simple spicy fresh salad consisting of raw vegetables such as long beans, eggplant, and cucumber topped with a fresh tomato sauce. Beberuk is usually considered as a sambal or condiment and is, therefore, mostly served as a side dish with other main dishes.
Related articles:
1. Less People, More Beauty: Why Lombok Should Be Your Next Stop
2. 5 Best Places To Practice Yoga In Lombok
3. Lombok's Wonderfully Refreshing Waterfalls
4. Lombok Elephant Park : A New Sanctuary For These Gentle Giants
5. Explore The Natural Beauty of Gili Trawangan and The Gilis in Lombok