There will always be a side of you that craves for an adrenaline rush to keep your life dynamic and exciting. Well good news for you, there are 9 once-in-a-lifetime extreme sports you should try in Indonesia. Guaranteed to make the adrenaline junkie side of you jump with excitement!. Up for the challenge? Well, check the list of the recommended sports below!

1 | Paragliding at Puncak West Java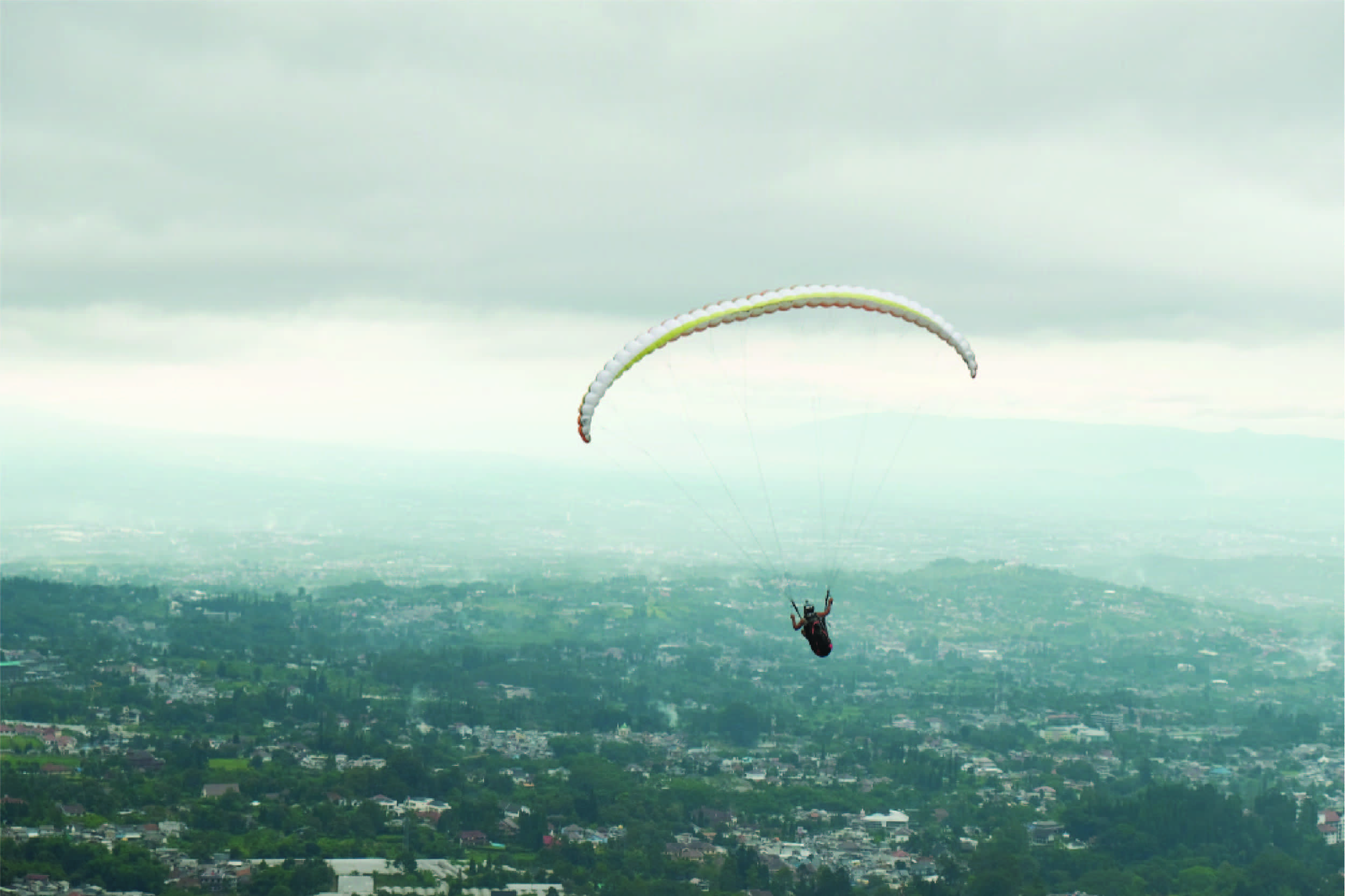 Image by Shutterstock
This extreme yet very safe activity is one of the most awaited things to do in Puncak and really deserves a try! Enjoy the natural beauty of Puncak from a higher viewpoint up in the clouds. Due to its popularity, paragliding spots in Puncak are always filled with all kinds of adrenaline junkies traveling from all over the world to experience this once in a lifetime chance. Feel Puncak's cool wind breeze as you glide through their stunning nature. Challenge yourself here in Puncak now!

2 | Surfing in Lombok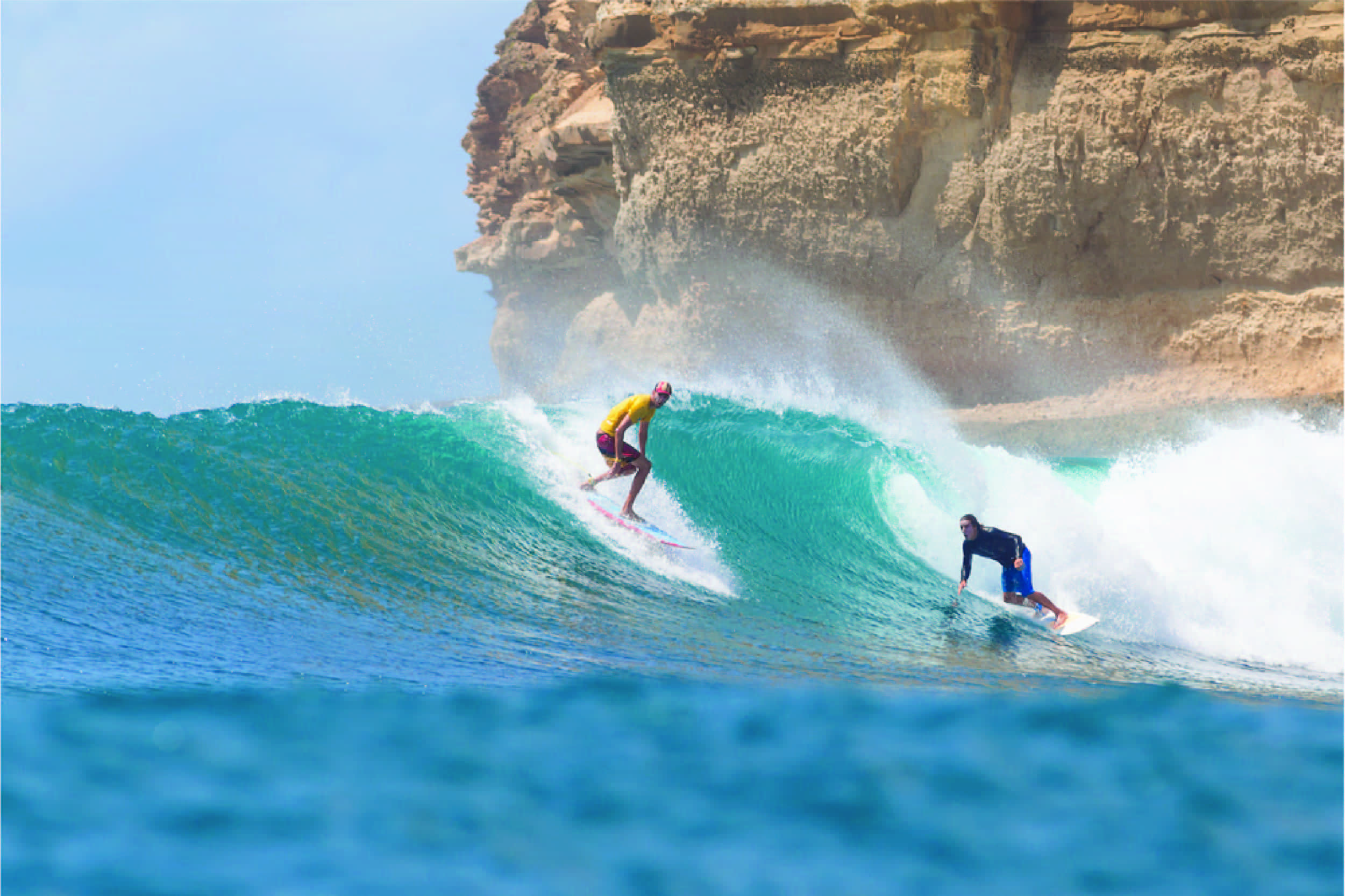 Image by Shutterstock
With more than 17,000 islands, Wonderful Indonesia has some of the best surf paradises for waves hunters. Lombok is located in West Nusa Tenggara and has become a world-renowned surfing destination amongst surf enthusiasts' world wide. Some of the best places are Desert Point Bangko-Bangko, Seger, Mawi, Senggigi, and Gerupuk Beach. After a day of riding the waves, be sure to spend time and explore the pristine nature of this island!

3 | Triathlon at Bintan Island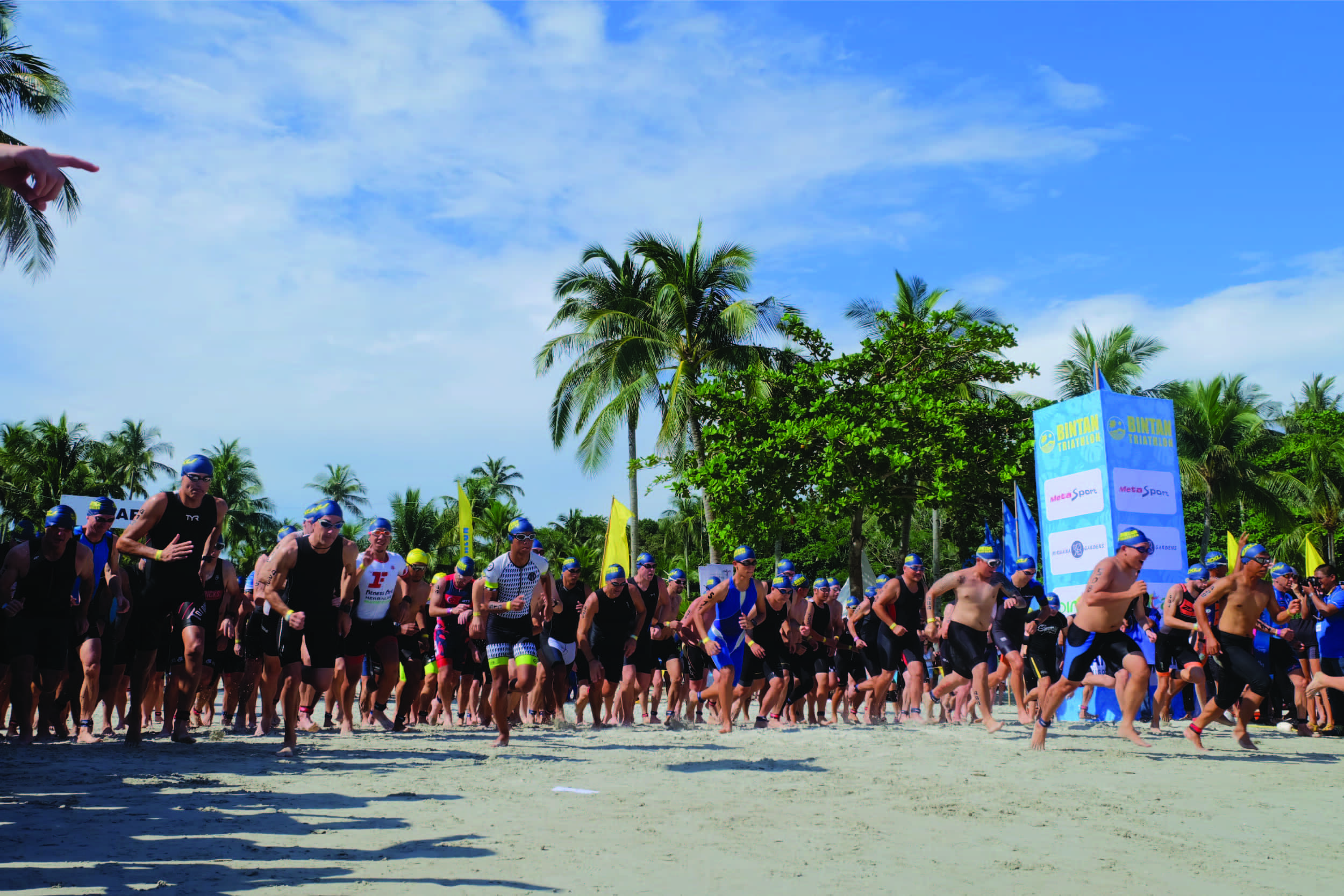 The next Triathlon festival in Bintan Island, coming soon in June 2019 is also a great opportunity to give you a perfect adrenaline rush! This thrilling challenge will be equipped with a captivating course with clear and calm waters, a stunning bike and festive run for all from families, seasoned athletes and even newbies wanting to try it out. This festival filled with exciting races and other fun activities like a foam party is clearly something you'd like to enjoy with your best pals and loved ones. Mark your calendars now for a holiday you won't want to miss!

4 | Paddleboard Yoga at Bali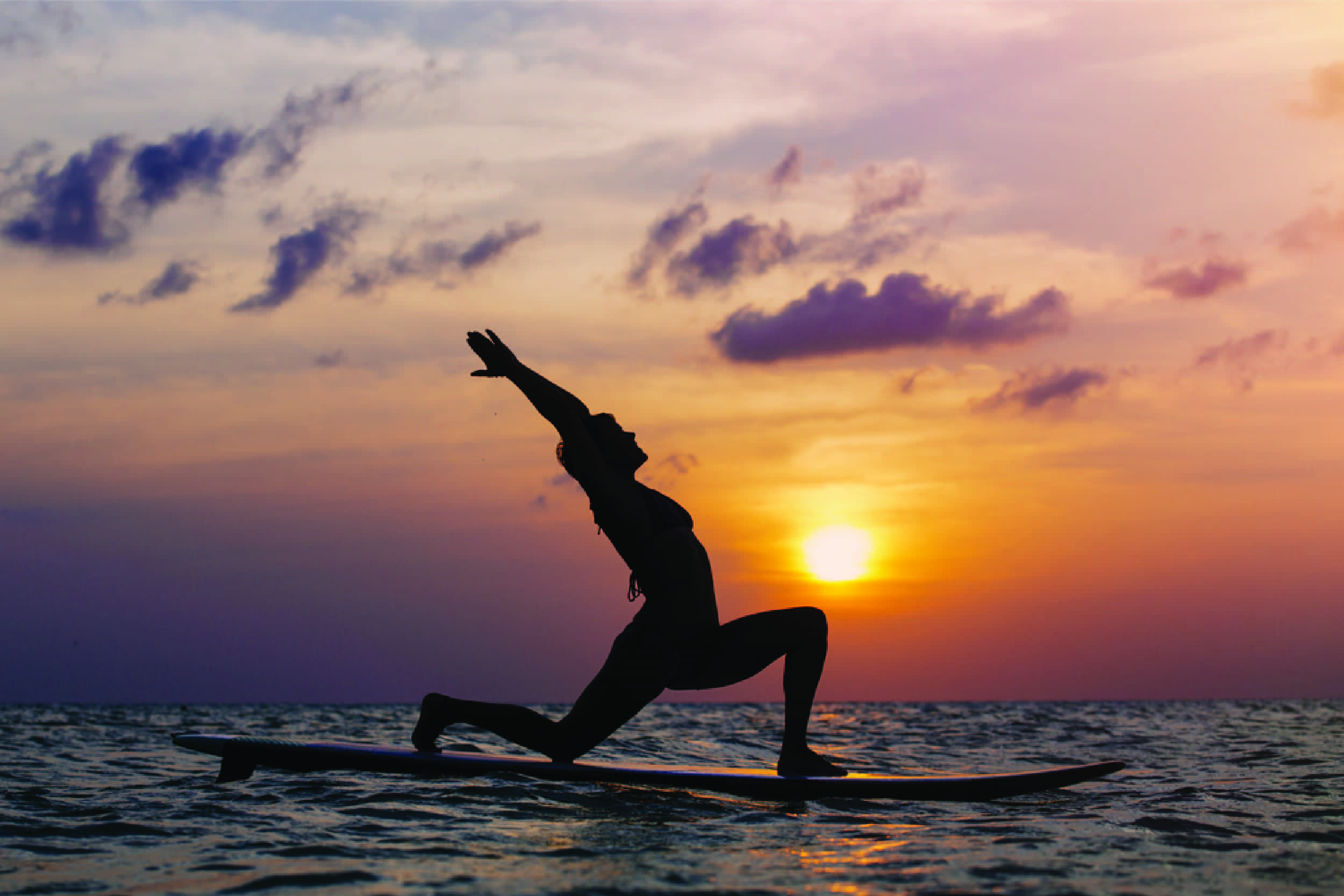 Image by Shutterstock
Yoga is such a peaceful sport that many people will never put "extreme sport" and "yoga" in the same sentence. Well, it can be, if you're experiencing the Paddleboard Yoga at Bali! You will learn all the basic yoga activities with the correct poses and breathing exercises but standing on a paddleboard in the middle of the sea. Although harder, this different version of yoga can help you feel a lot more peaceful with the ocean breezes and calm waves. A pinch of adrenaline in a meditative state is such a unique balance to experience. One of the most popular ones is by Sanur beach. So what are you waiting for? Try it now in Bali!

5 | Flyboarding at Benoa Bali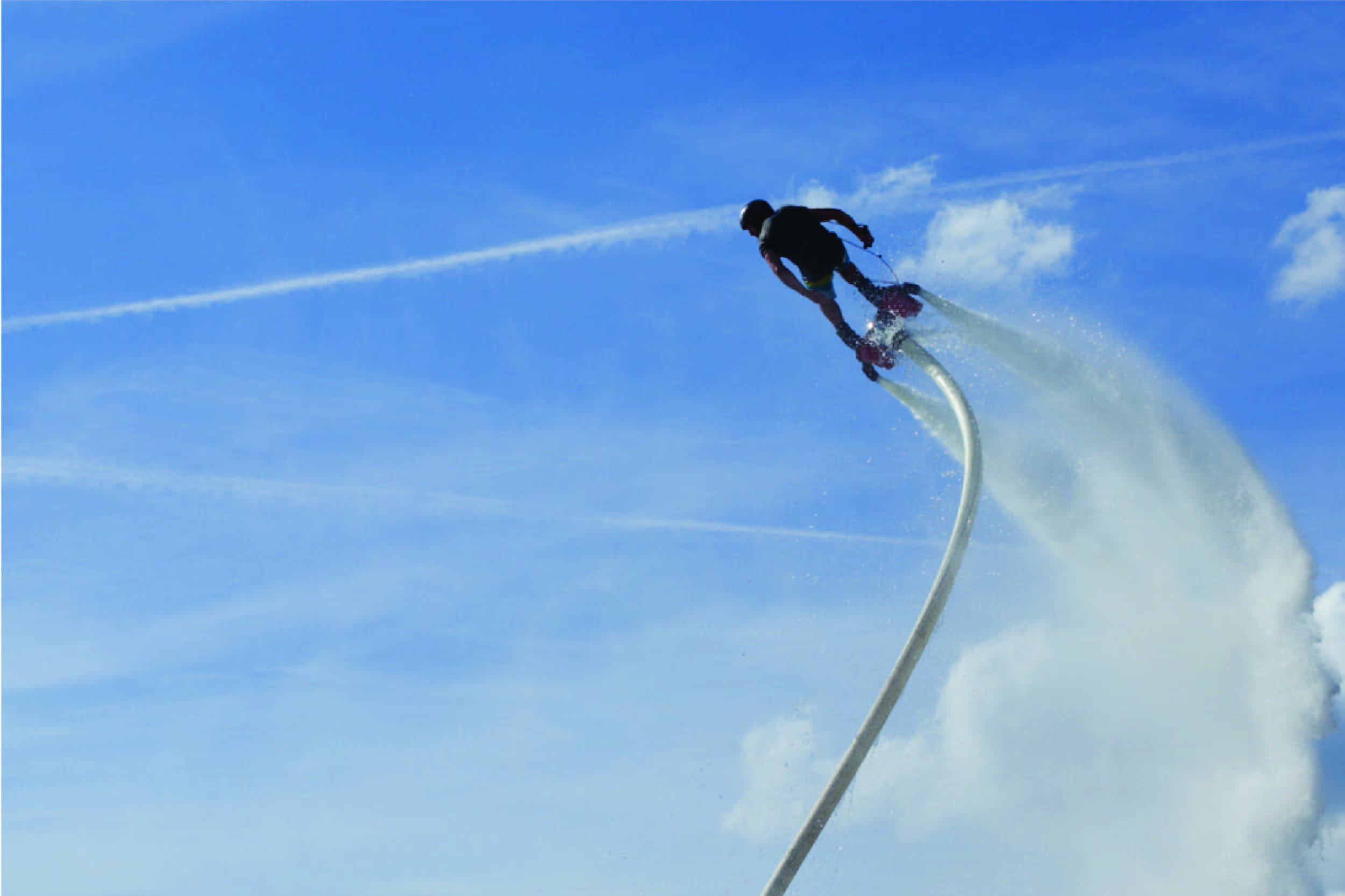 Image by Shutterstock
One of the newest trending extreme sports to try is flyboarding and you can try it at Benoa Bali! What you would you have to do is stand on some type of wakeboard and be pushed up by a high-pressure water force sending you flying up to 5 meters up in the air! To test your adrenaline, even more, you can even up the level by flying to 10 meters up. Most people would think such an extreme sport like this would be hard to control but many tourists are surprised that it is must easier than they thought it'd be. By the first 15 minutes, you'll be able to master the basic controls of the board itself. Let's pamper your adrenaline junkie side and plan an unforgettable experience Flyboarding in the beautiful Benoa Bali!

6 | Rock Climbing at Harau Valley West Sumatera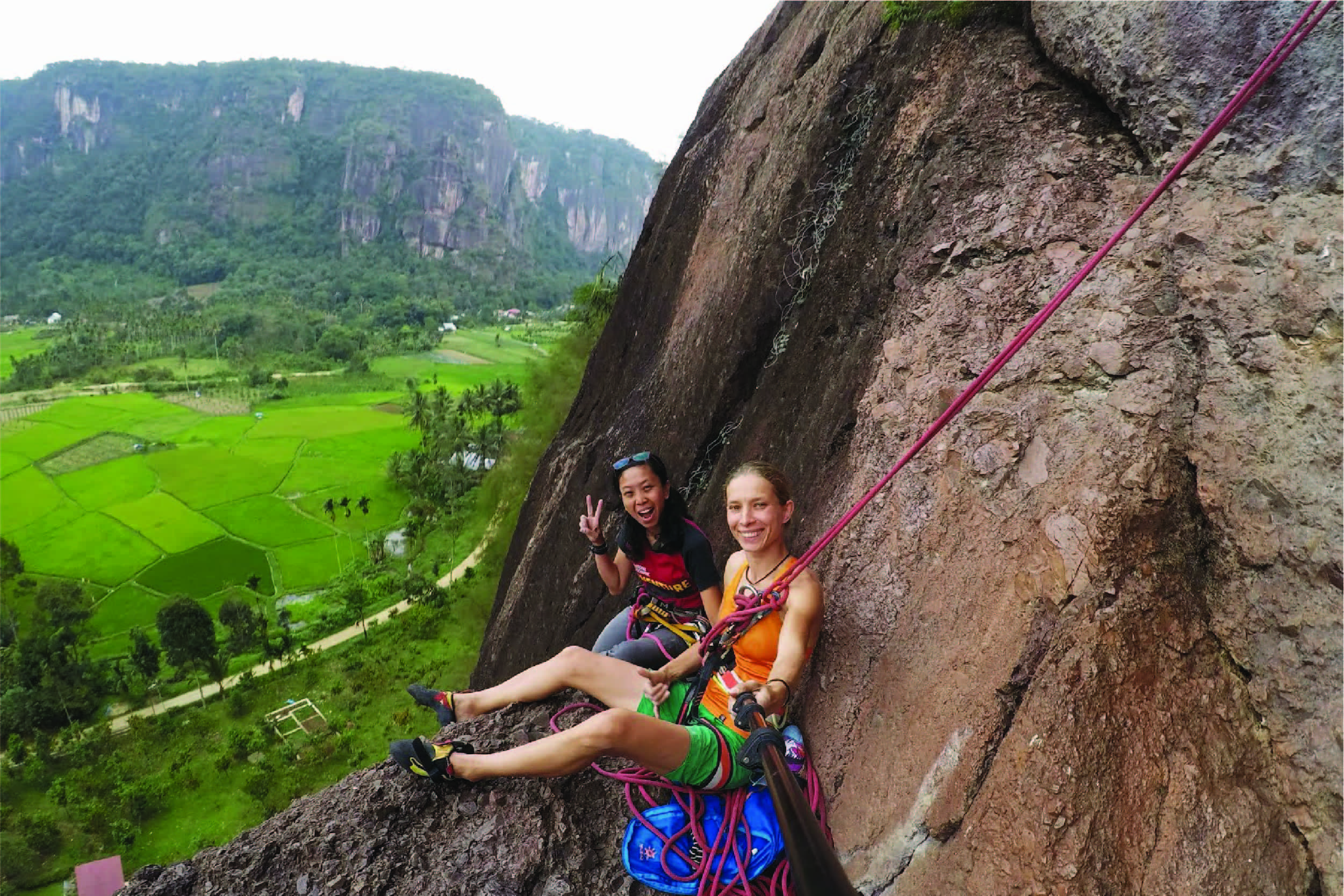 Image by wanderingjfo.blogspot.com
Truly a hidden paradise for rock climbers, Harau Valley in West Sumatera is surrounded with natural and authentic beauties of Indonesia. It is filled with epic rock climbing areas that are futuristic yet very natural with one of the hardest climbs you can challenge yourself to. As you climb, you will also witness the most beautiful sceneries that you will ever encounter. Tourists even described it as entering a mysterious world like never been seen before. What a great place to start a climb, right? Well hop on a flight to West Sumatera now and challenge yourself in a hard but beautiful climb.

7 | Body Rafting at Green Canyon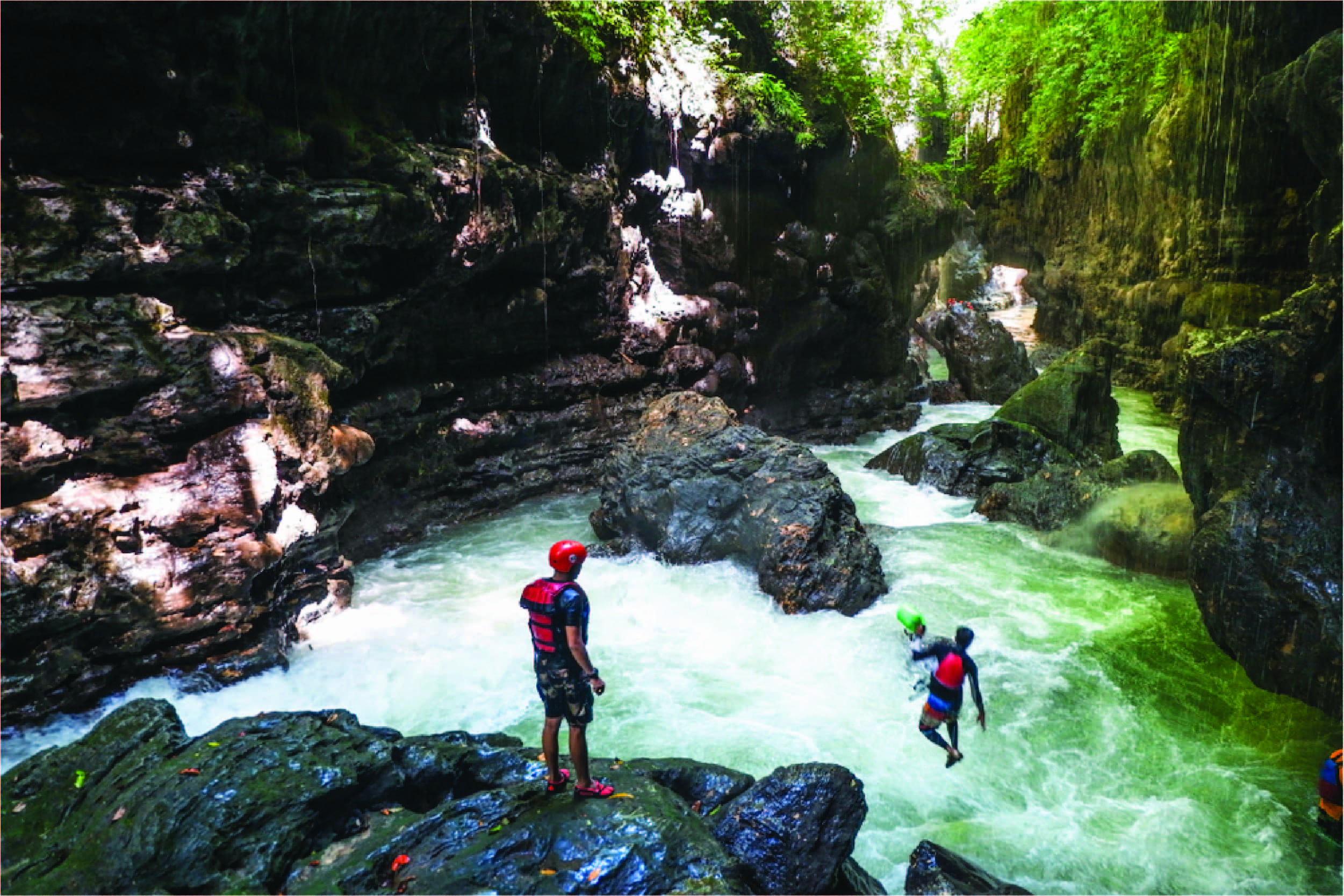 Image by Shutterstock
One of the most popular tourist attractions in Pangandaran is the beautiful and authentic Green Canyon. But who can ever guess that beyond this peaceful environment lies a sport to pump up the adrenaline in you? Well, you really can with the chance of body rafting through the canyon, swimming through the river! Experience this exciting opportunity to see such beauty up close and personal in your trip to Indonesia here in Green Canyon Pangandaran!

8 | Mountain Biking at Klangon Hill Yogyakarta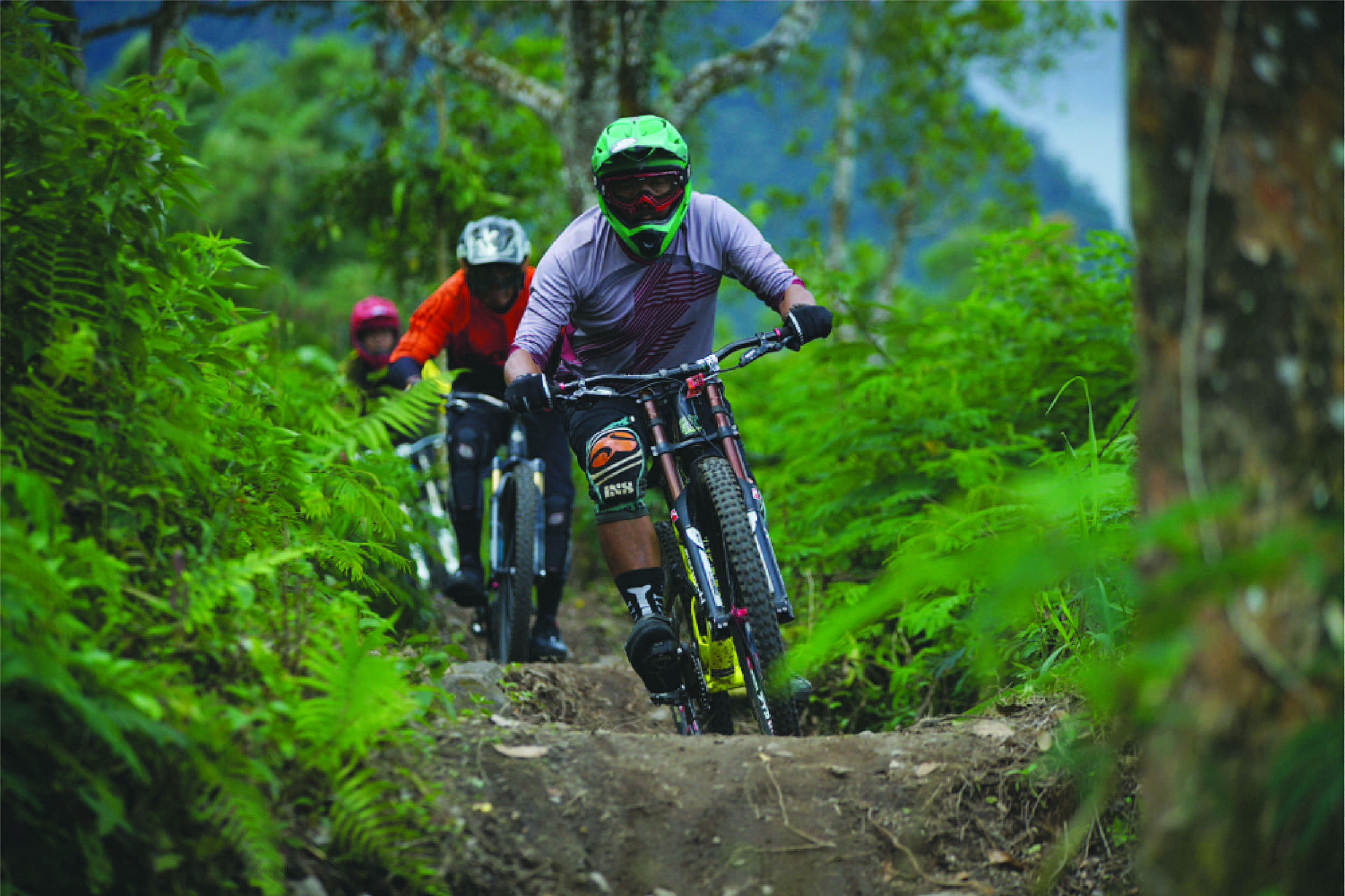 Image by Shutterstock
Riding in the heart of Java definitely sounds like a great adventure, right? Well, you can literally do it here in Klangon Hill Yogyakarta, the sport popular to mountain bikers all over. Yogyakarta is also popular for their mountainous areas and the well-known active Mount Merapi volcano. The hills are covered in lush forests and tall trees will accompany your ride from beginning to end. You'll not only experience the natural beauties of Yogyakarta but also the adrenaline pumping as you ride through challenging trails. Definitely, a must try for all you adrenaline seekers!

9 | Skydiving at Megamas North Sulawesi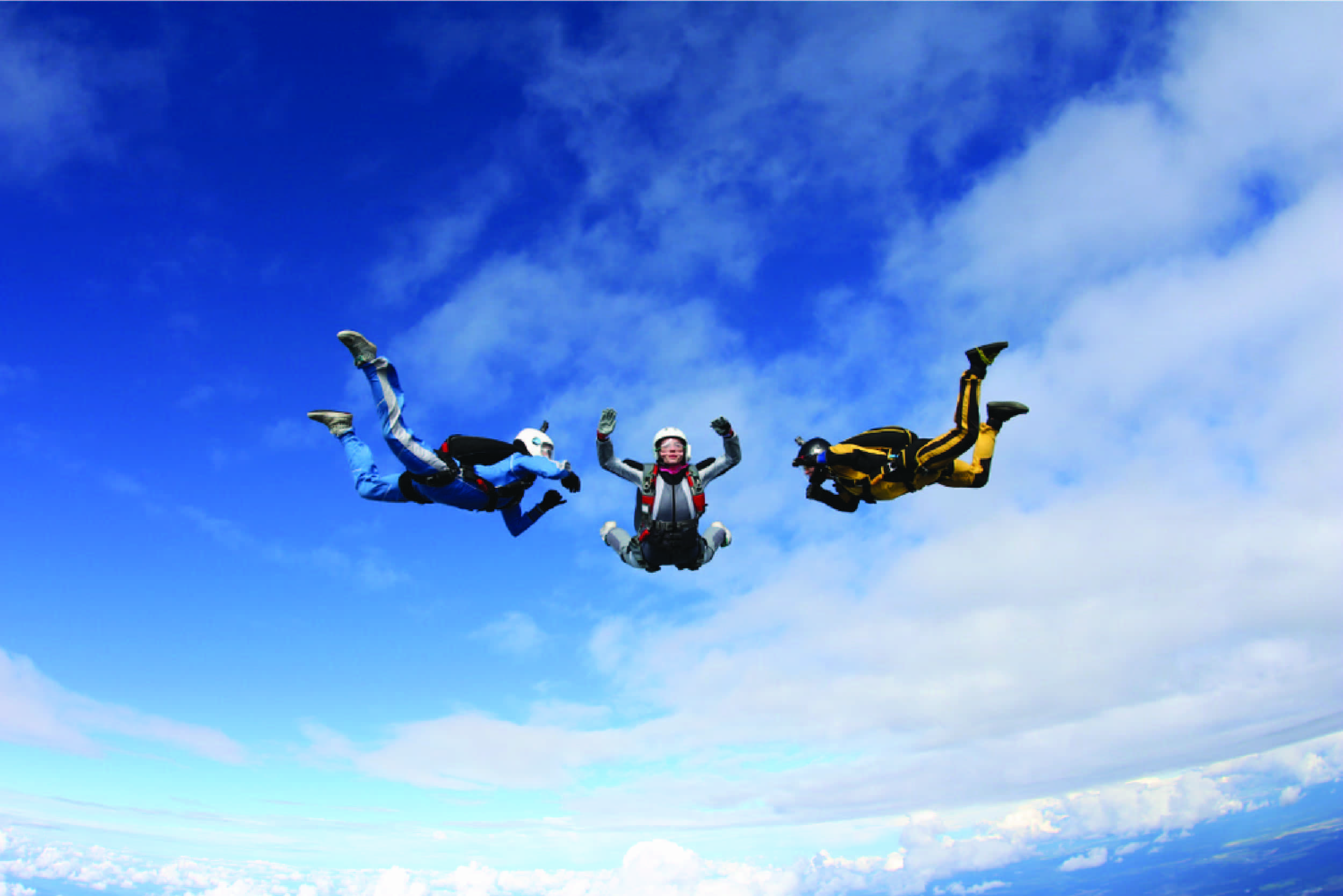 Image by Shutterstock
Challenge yourselves in one of the most extreme sports you can find in Mega Mas North Sulawesi! The stunning beauty of Manado's seaside and around Bunaken National Park seen from above will even make you forget that you are jumping from several kilometers above the ground. The beauty that not everyone could experience in such an extreme height will definitely make this an unforgettable adventure of a lifetime. Especially since Manado is known for their beauty balancing between the stunning blue oceans, the lush higher grounds, and the beautiful cities. Grab this once in a lifetime opportunity to experience this whole set of beauty from a new perspective and challenge yourself with such an extreme sport right here in North Sulawesi!
Image Source of Header Banner by Shutterstock