Many people come to Bali to escape from the hustle and to finally find peace from its nature and culture. Some people would say that Bali offers a complete package of tourism destinations; beautiful beaches, majestic mountains, and amazing cultures. Besides exploring all of those things, you can also soothe yourself by having a yoga session in the middle of Bali nature. Here are the best-recommended places to have relaxing yet wonderful yoga classes in Bali!
1 | The Yoga Barn, Ubud
This yoga studio is situated in the middle of paddy fields in Ubud, an area known as the center of Balinese culture. The Yoga Barn tries to carry rustic and indigenous themes into its studio, that's why it chooses the term 'barn' for its name. The management of this studio also aims to provide a relaxing and inspiring environment for the guests and teachers, to find their peaceful sanity. There are more than 100 yoga classes per week that you can join here, including classes of Ayurveda, Detox, Breathwork, and Healing. The Yoga Barn provides six studios comprise of three studios for daily classes and workshops, and three studious for retreats and trainings.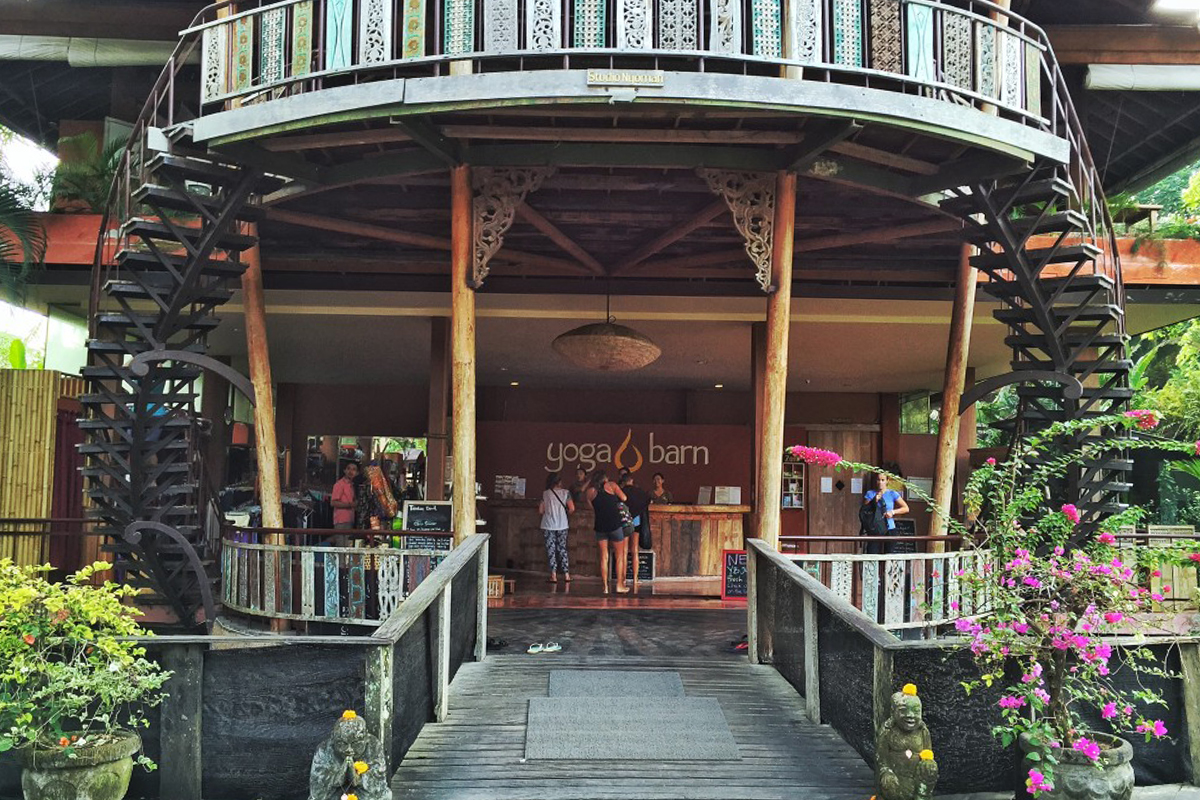 Image by www.wanderloveworld.com
Address: Jl. Hanoman, Pengosekan, Kecamatan Ubud, Kabupaten Gianyar, Bali 80571
Instagram: theyogabarn
 
2 | Prana Spa Bali, Seminyak
Besides offering a relaxing spa experience, Prana Spa Bali also opens a number of yoga classes on daily basis. You are free to choose morning or evening classes to join, including Sivananda Yoga, Hatha Yoga, and Vinyasa Flow. Don't worry about the heat and bug because the studios are air-conditioned and mosquito-free, so you can follow the whole session comfortably.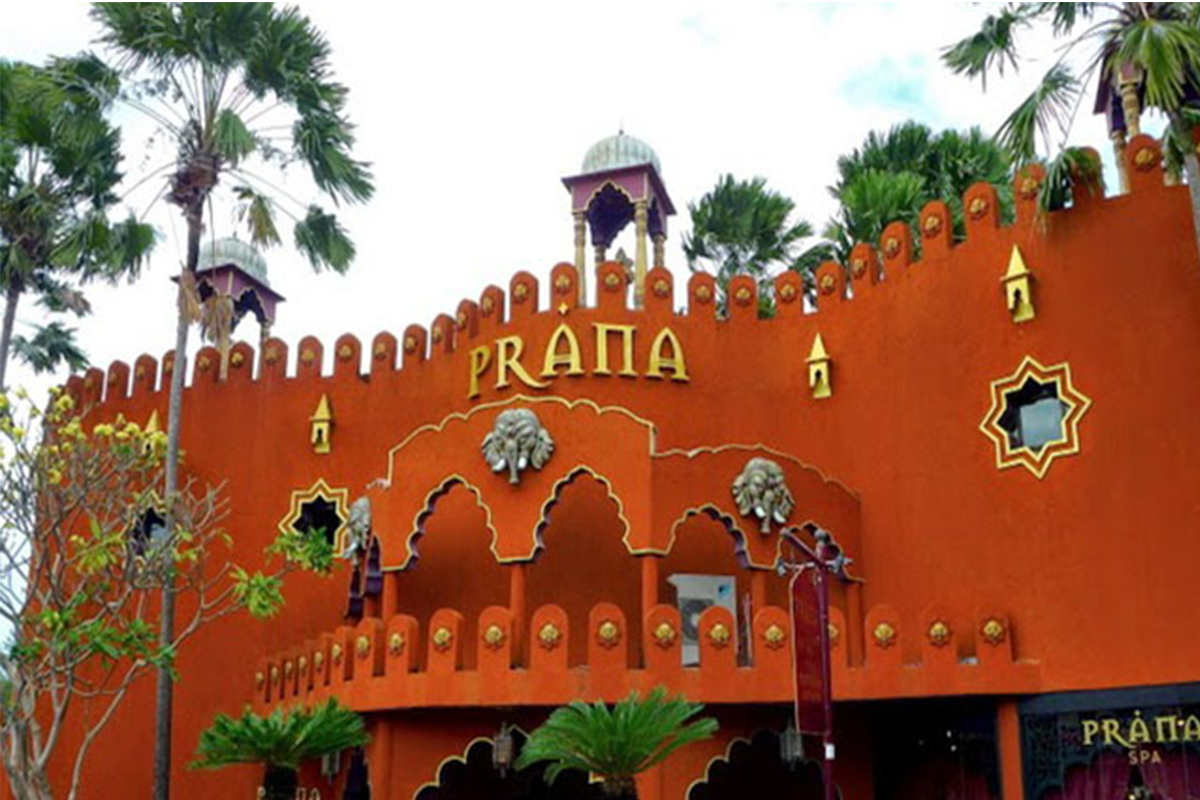 Image by theyumlist.net
Address: Jl. Kunti I No. 118 X, Seminyak, Kuta, Kabupaten Badung, Bali 80361
Instagram: pranaspabali
 
3 | Samadi Bali, Canggu
Experience deep focus and relaxation in a place surrounded by a lush and serene garden at Samadi Bali. It provides studios with stunning design with several wide windows for you to get some fresh air. Whether you are a beginner or an experienced yoga enthusiast, this place will always ready to welcome and cater to your needs. It offers a holistic yoga experience for healing or renewal, with a specialization in Asthanga Yoga.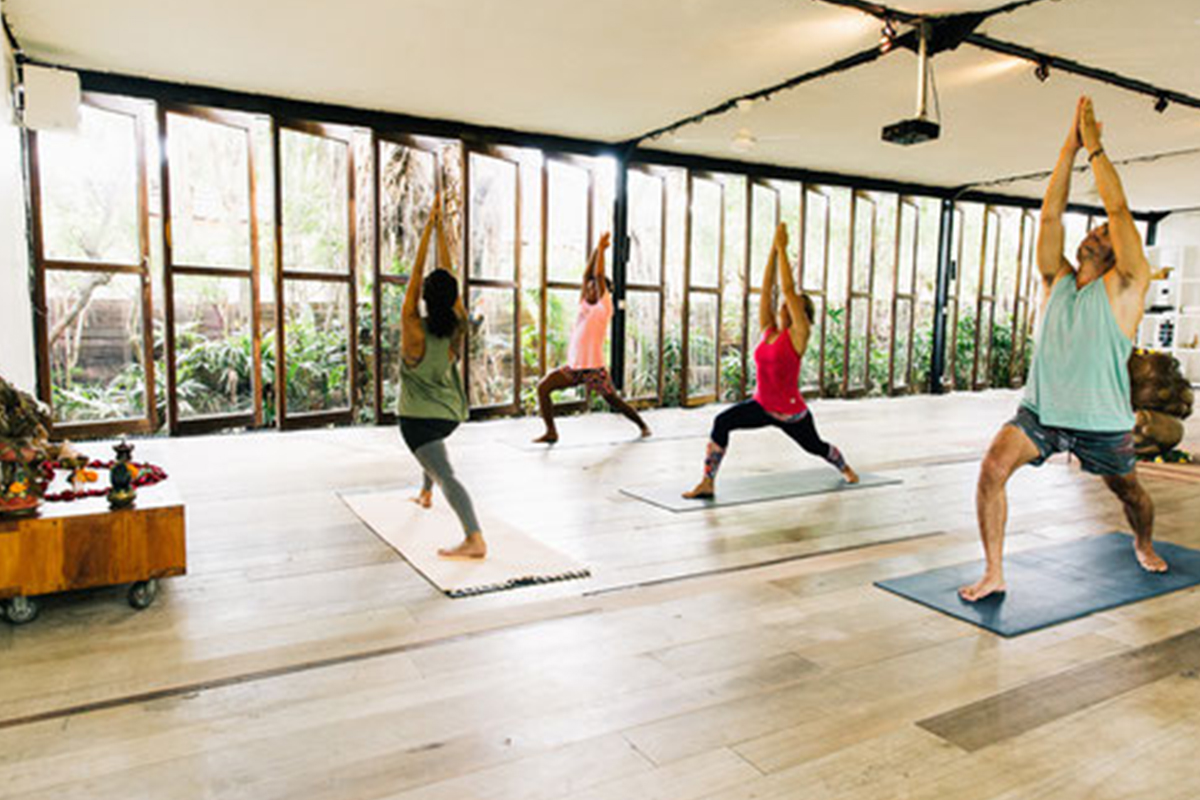 Image by www.lamiaasia.net
Address: Jl. Canggu Padang Linjong No.39, Canggu, Kec. Kuta Utara, Kabupaten Badung, Bali 80361
Instagram: samadibali


4 | Gokul Yoga Bali, Mengwi
This school of yoga also boasts natural environment as one of its focal points. It is placed inside Shanti Toya Asram which is surrounded by lush greeneries. Besides providing training courses for professional yoga practitioners, Gokul Yoga Bali also offers yoga retreats and individual yoga classes for those who long for peaceful relaxation. This school holds two certificates namely RY200 and RYS300 from Yoga Alliance. So the quality, no doubt, is amazing.

Image by gokulyogabali.com
Address: Jl. Umahanyar, Penarungan, Kec. Mengwi, Kabupaten Badung, Bali 80351
Instagram: gokulyogabali
 
5 | Power of Now Oasis, Sanur 
While most of Yoga Activity Centers are surrounded by greeneries, Power of Now Oasis is the only one in Sanur that has the privilege to offers you an ocean-view yoga studio. And what makes it more exciting is, you can join its classes, with the supervision of local and foreign professional instructors, for free! They also provide classes for beginners, and one with more dynamic for those who already have advance yoga skills. Even better, in Power of Now Oasis Sanur, you can ask for a private session with your own group for practice.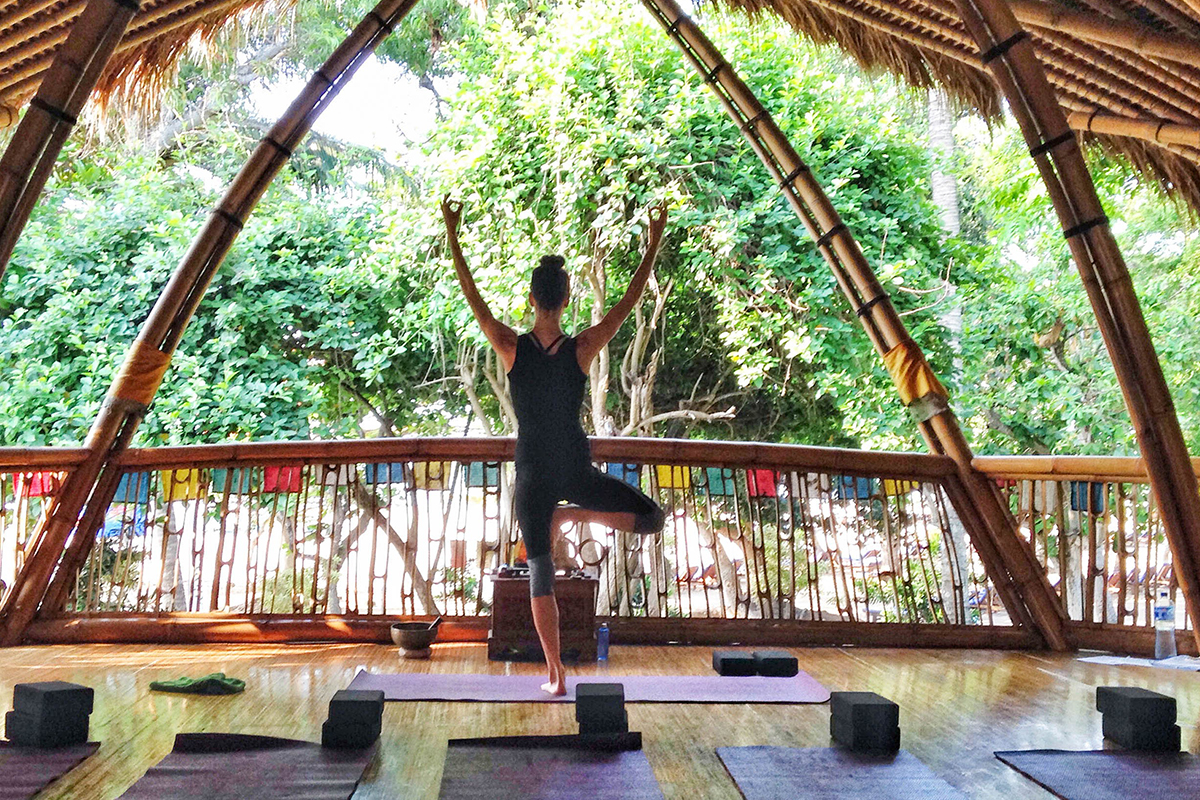 Image by i1.wp.com
Address: Jl. Retro Beach, Sanur Kauh Kec. Denpasar Sel., Kota Denpasar Bali 80224
Instagram: powerofnowoasis