Bawah Reserve is a perfect gateway for those who seek a tropical private retreat. Functioning as a marine conservation area, Bawah Reserve features superb and preserved sea as well as lush tropical forest. The resort is located in Anambas archipelago of Riau province, 300 km away from Singapore. Located remotely, it provides adventurous tropical escape and delightful luxurious accommodation with world-class services and facilities.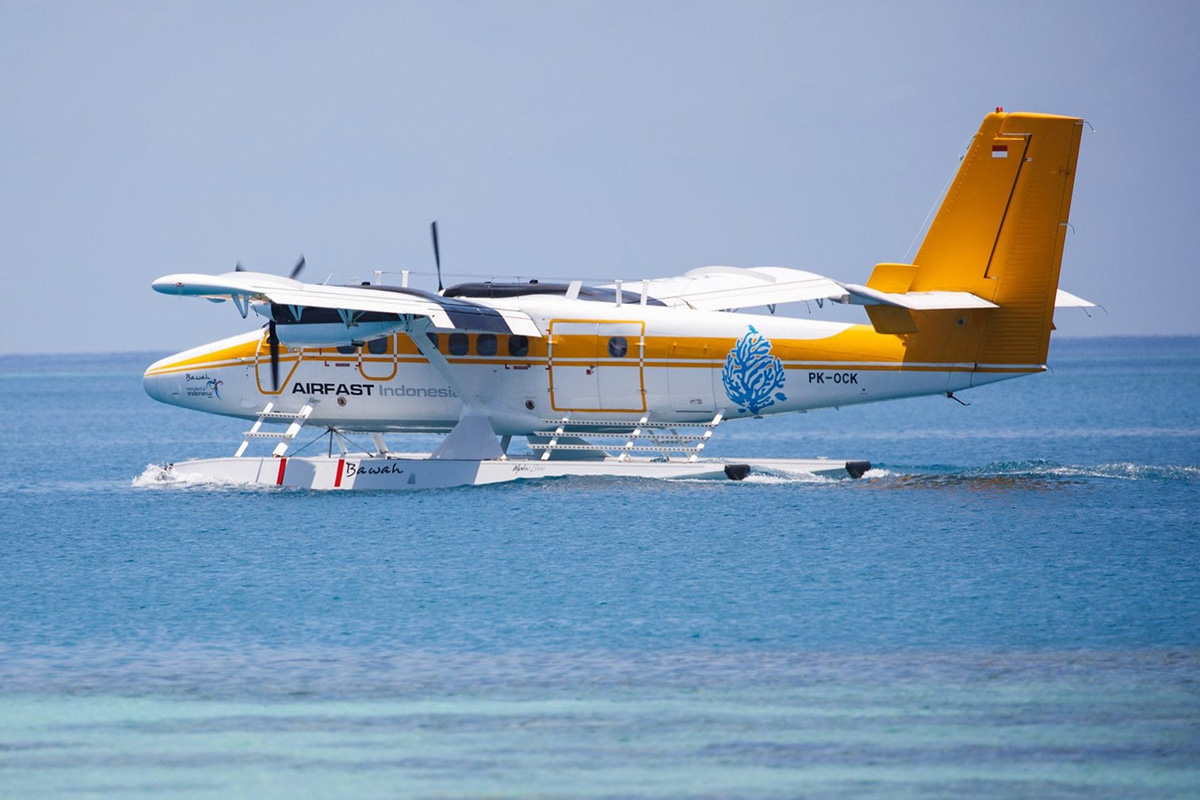 Image by www.bawahreserve.com
To reach the resort, you will need to start your journey from Singapore. There, the resort team will take you by ferry to Batam Island, Indonesia. On the island, your adventure starts by taking the resort's private seaplane. After 80 minutes flight, the seaplane will land on a magnificent lagoon which will be your daily basis view. For your information, this is the only way to reach the resort.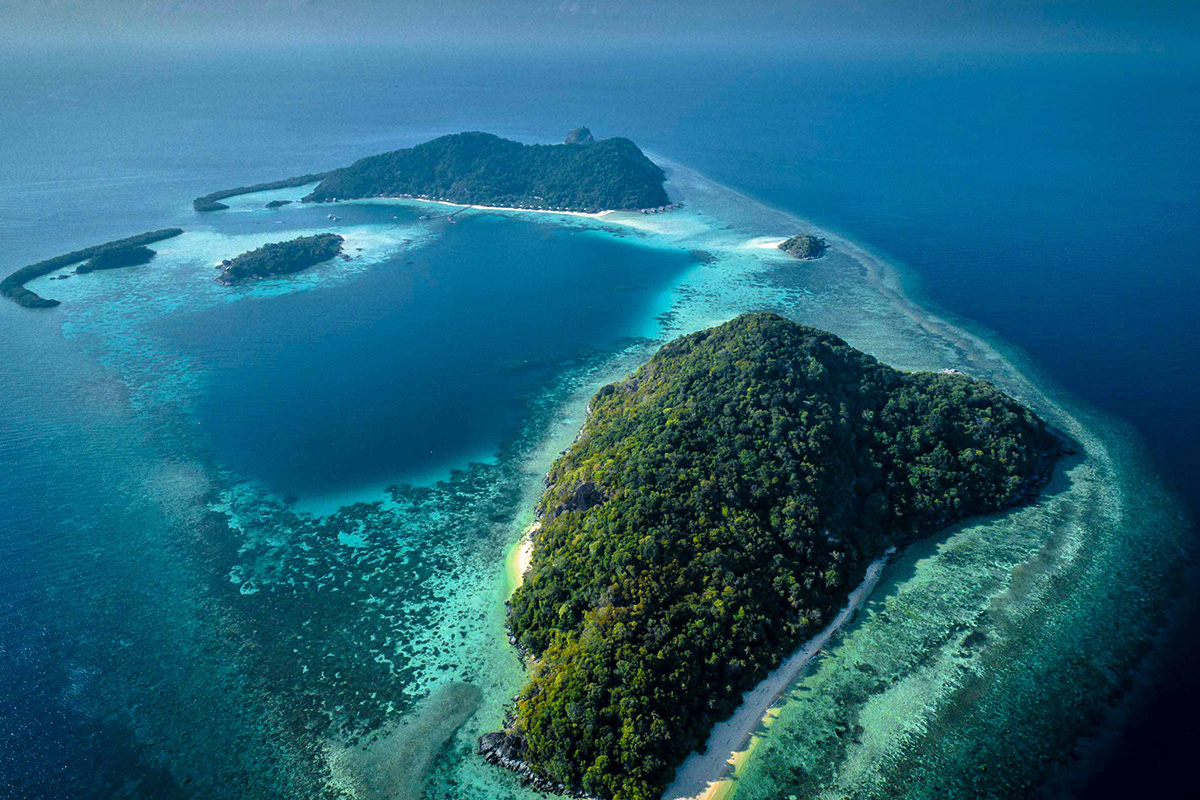 Image by www.bawahreserve.com
Bawah Reserve is built in a conservation area and it consists of 6 beautiful islands. This geographic feature provides the resort with 3 lagoons and 13 pristine beaches. The islands are also covered with tropical plants, giving an emerald and refreshing vibes to it. This tropical ecosystem is well preserved and the resort has a strong commitment to keeping it that way.

There are many adventurous activities you can take here. You can witness the underwater life by snorkeling or enjoy the warm sea breeze by kayaking around the seashore. You may also trek through the forest and see the tropical ecosystem. With an additional fee, you can take a boat and visit fishermen's village on surrounding islands. If you are not in the mood to stroll around, don't worry, you can just lie on the sun lounge, do some cooking class or other activities organized by the resort. However, there is one thing you will need to take note, which is fishing or catching fish in any methods are prohibited in these islands.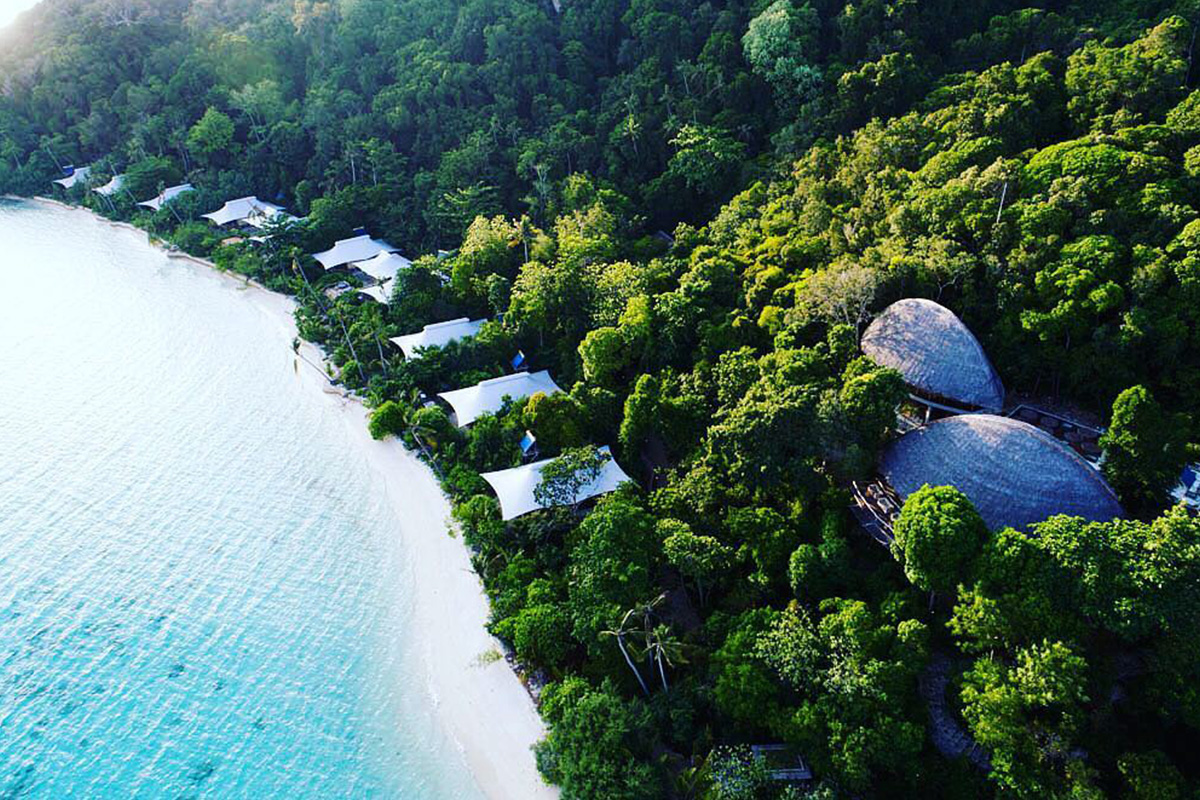 Image by bawahreserve
To support its function as a conservation area, Bawah Reserve is built to protect the island from erosion, destruction of the undersea ecosystem as well as life in the tropical forest covering the islands. Designed by architect Sim Boon Yang and the owners, the resort's structures are entirely made from bamboo.  Although it was built from bamboo, it does not make the resort less luxurious. Bawah Reserves features several suites which are generally more than $ 1.8000. The suites provided are the Garden Suite, located near the beach; Beach Suite, which is on the beach with glamping (glamorous camping) tents,; and the one that should be on the bucket list, Overwater Bungalow, which is built on the shallow water, providing wide turquoise sea view and private sun lounge.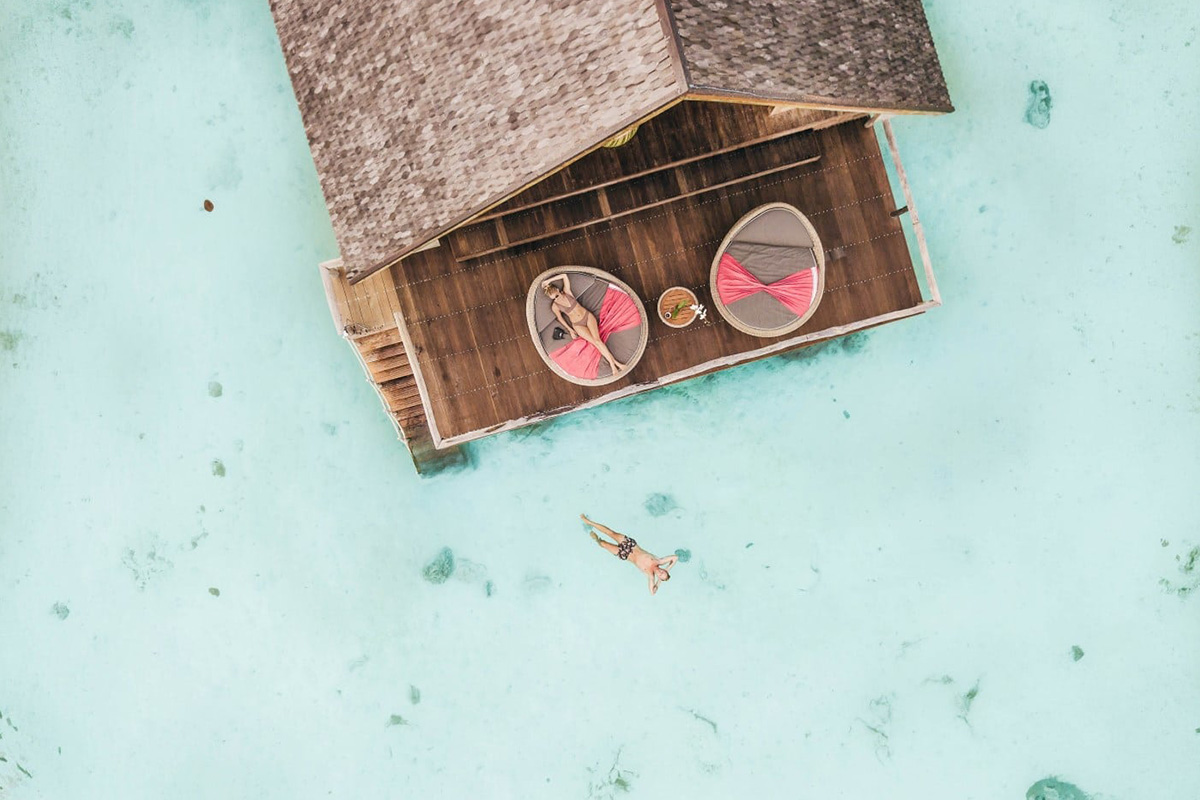 Image by www.bawahreserve.com
As an eco-friendly resort, Bawah Reserve takes conservatory act seriously. The operations conducted in the resort must be able to preserve the nature on the islands at the same time. For example, the resort uses eco-friendly products, electric vessels, and solar energy to support electricity. All kind of wastes is sent to the main island to be recycled.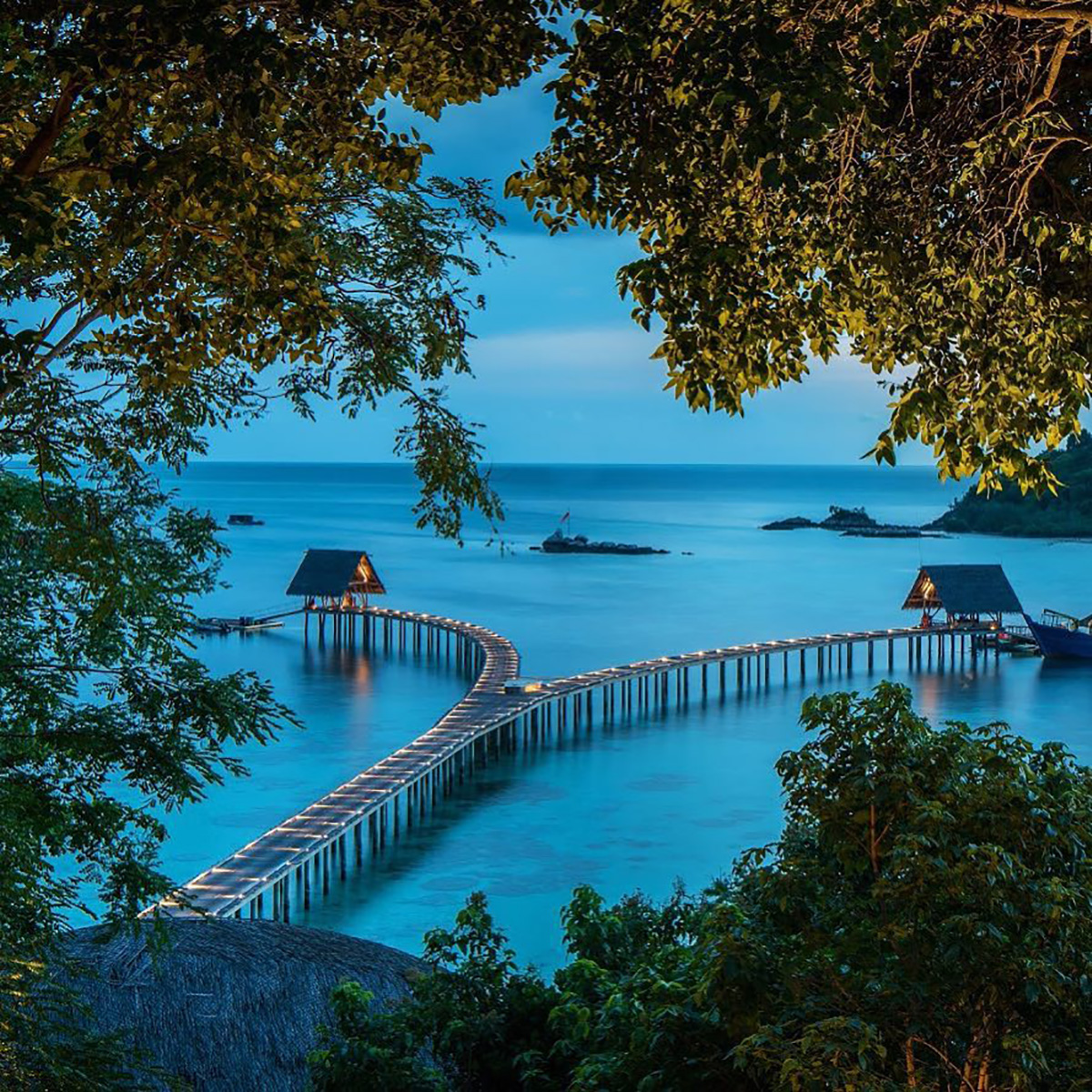 Image by bawahreserve
As part of Bawah Anambas Foundation, the resort also contributes in funding conservation and sustainability of the islands, including the community.  Therefore, there are only 35 units of a suite that is available now. Bawah Reserve limits its guest to 70 people at maximum in order to make sure that nature will not be damaged by the presence of a human visitor. However, this makes the resort even more private as a tropical heaven and more tempting for those who long for peace and tranquility.
Image Source of Header Banner by www.bawahreserve.com