Jakarta is cultivated by various people and cultures that affect its culinary. In every corner of Jakarta, you can find any restaurant even with eyes closed. Some places in Jakarta are even well known as heavens for delish foods. Here are our recommendations of the restaurant to visit in Jakarta's favorite food zones:

Pantai Indah Kapuk
1 | Hollyduck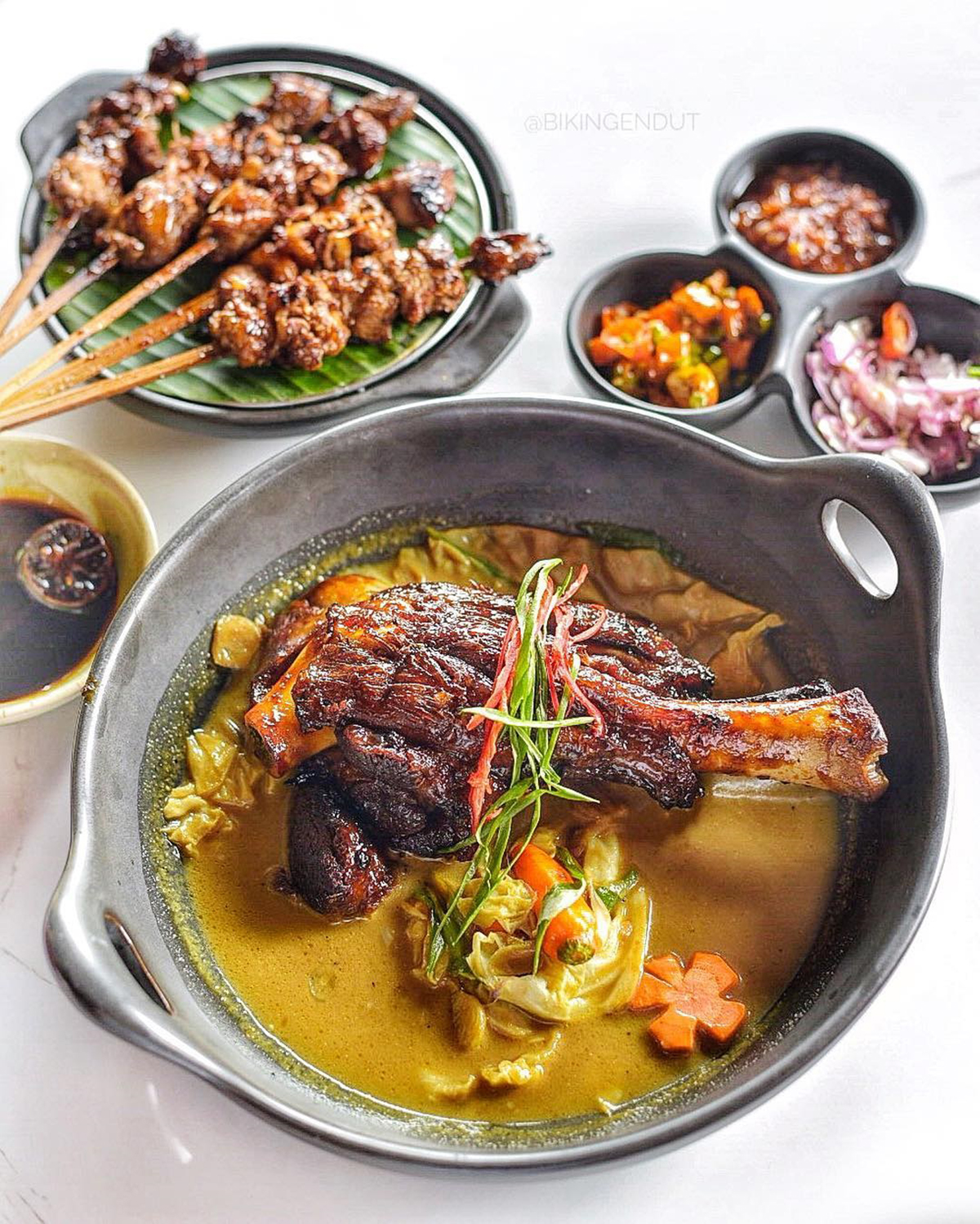 Image by bikingendut
Located on Jalan Marina Indah, Pantai Indah Kapuk in the northern Jakarta, Hollyduck offers the Bali vibes through its dishes and interior design. As reflects in its name, this restaurant specializes in Balinese Duck menus. Some of the favorite foods at this restaurant are signature Crispy Crispy Duck, Betutu, and Pelalah, while other menus like Ayam Bakar Taliwang and Plecing Kangkung are also satisfying to try.

2 | Cut the Crab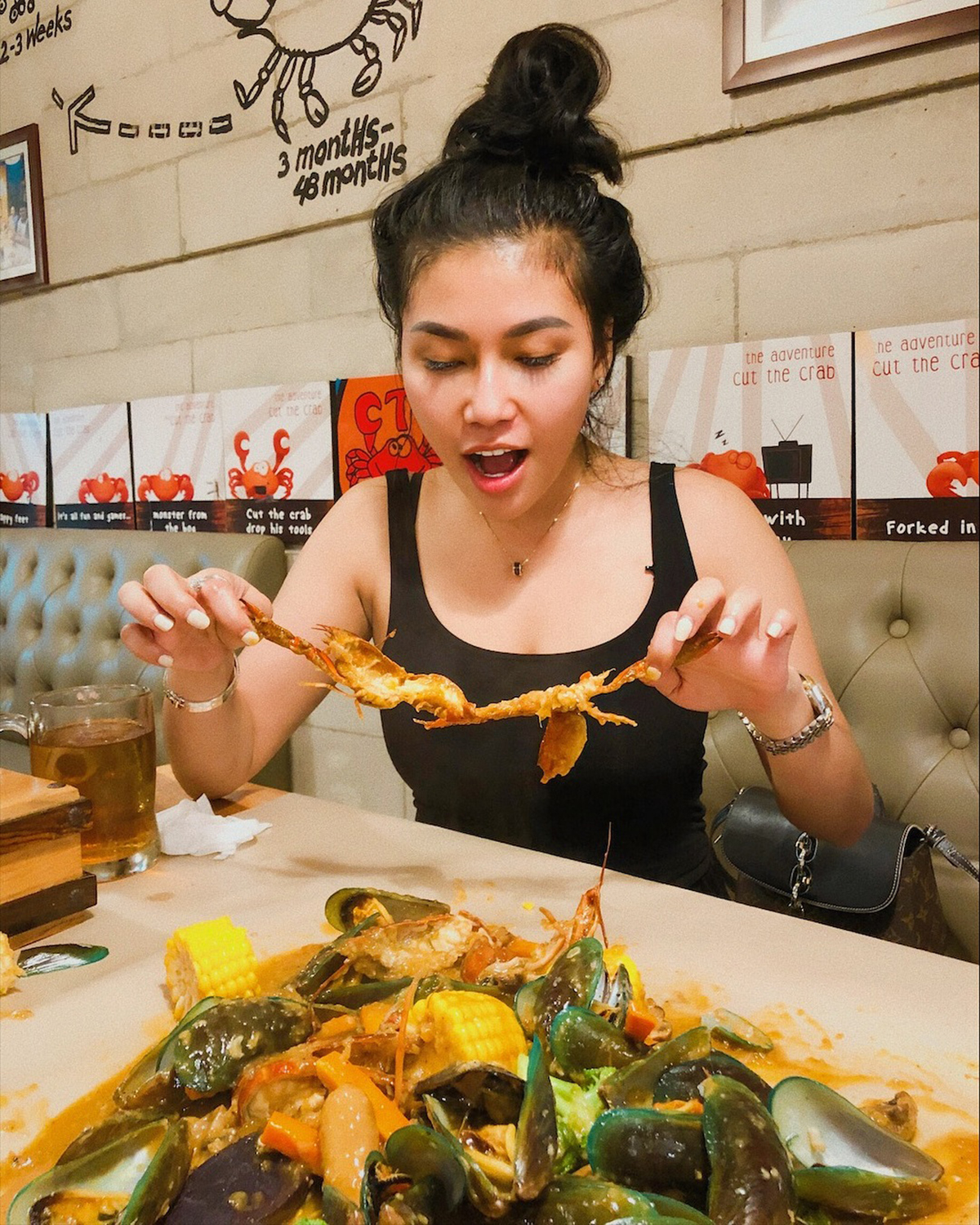 Image by madaniahnw94

Cut the crab is one of the famous seafood restaurants in Jakarta that offers a fun dining experience. The restaurant provides only Mud Crab ranging from 300 grams to 3 kilograms which are shipped directly by local Sulawesi or Papua fishermen. This decent-sized is portioned for 2 or more persons and served without cutleries. The bare hand devours, great taste dish and good friends are the perfect combinations for your fun dining.
3 | Locale Diner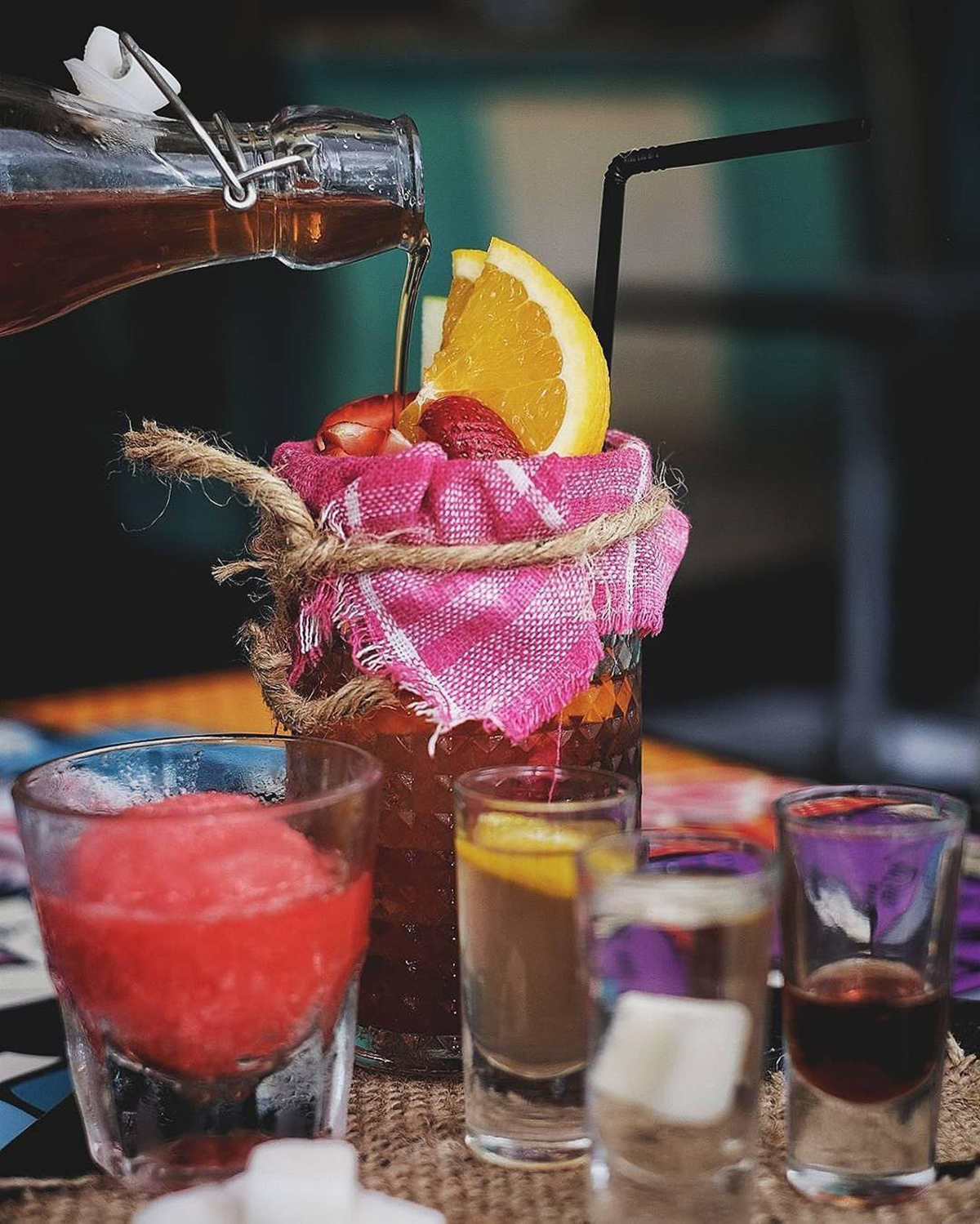 Image by adenfriends

Locale diner provides the unique design for a restaurant in Jakarta. The restaurant deployed a real old bus for themed design. While entering the restaurant, you will be welcomed by white and turquoise colors which are looked neat and elegant. On the menu selection, they are tasty with affordable prices. The sambal matah Dori (A Dori with Balinese styled sambal) taste deliciously great. For the other experience, you can try the gastronomy menu, bellini molecular sprout.
4 | Cake a Boo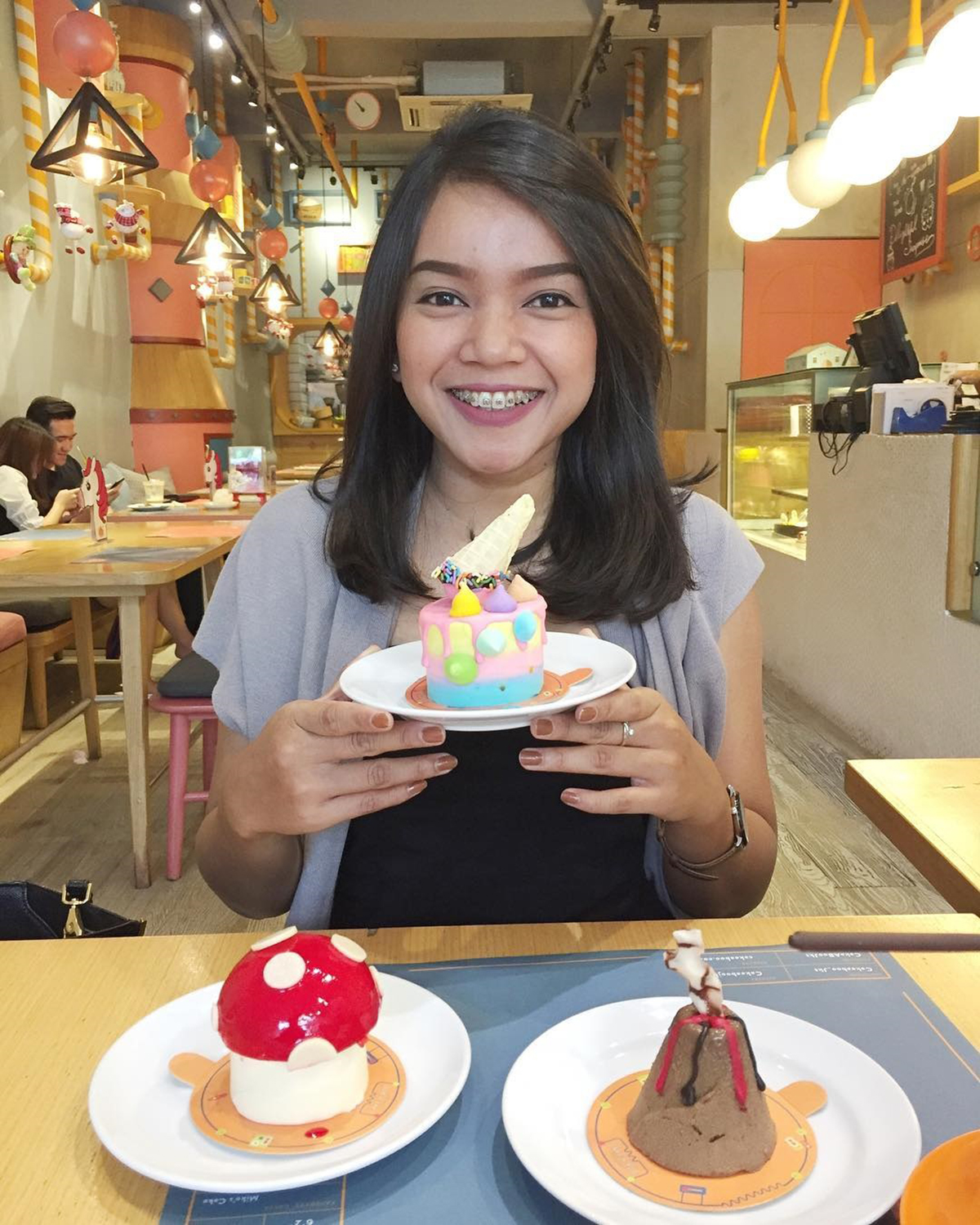 Image by pravitaputri

Cake a Boo is a great place to hang out in Jakarta. The restaurant will absolutely delight both your eyes and taste bud. The playful decoration is seen as a good option to cheer your day. Moreover, the mouthwatering cakes are presented super cute. 
5 | Latteria Gelato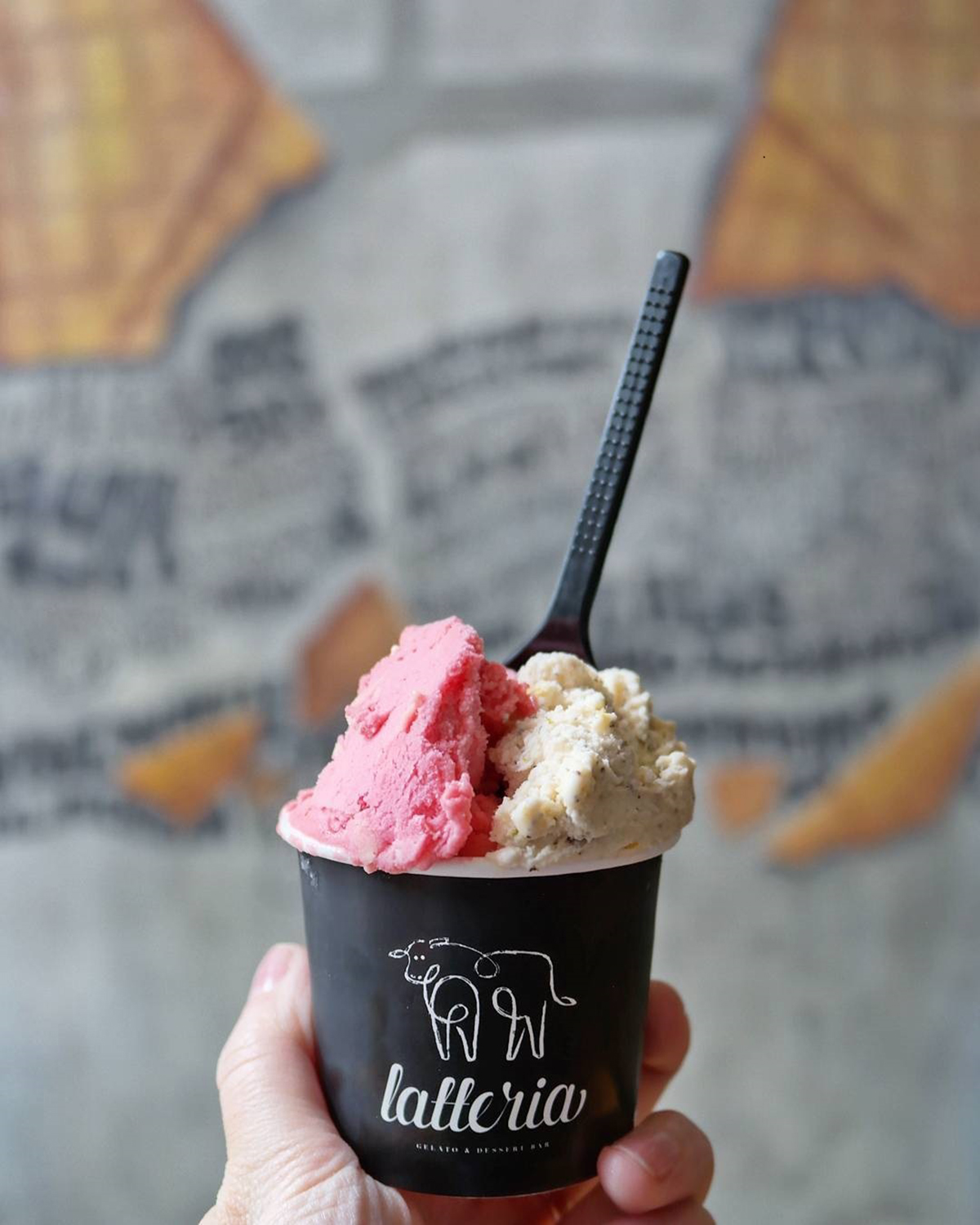 Image by duoeaters
Latteria gelato is a great place to enjoy your day. Providing 20 different flavors of gelato, you could find any favorite ice cream with affordable price. After having a hectic life, you deserve to chill yourself with the ice cream at this restaurant.

Kelapa Gading
6 | Kedai Minum Kelasi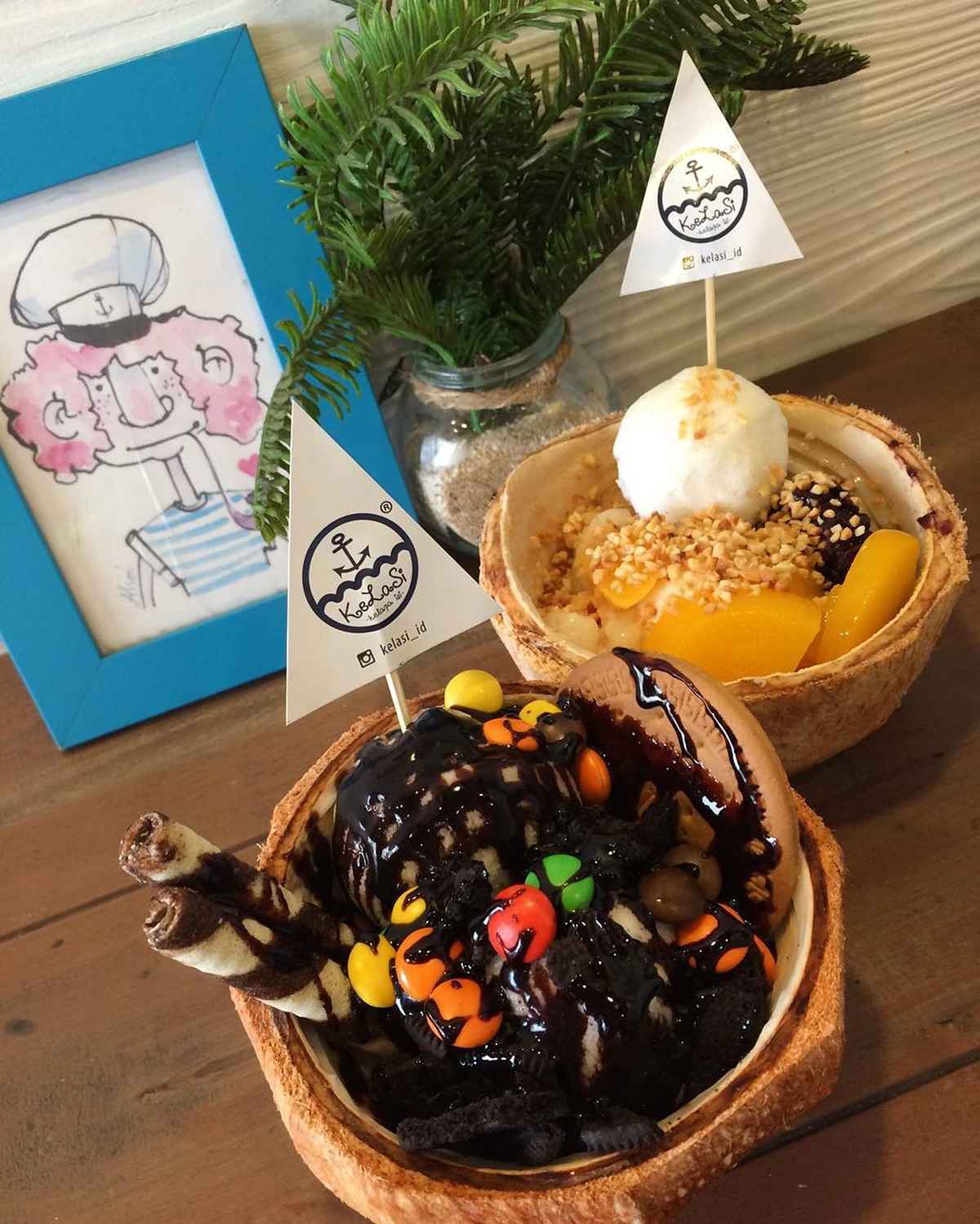 Image by miaharjoni

Kedai Minum Kelasi offers a new way of enjoying dessert. Kelasi is the acronym for filling coconut. This dessert uses a coconut shell as their bowl topped with ice cream inside. Moreover, it can be added by extra topping and sauces.  Imagine how luscious this combination it is.
7 | Kamokuma Dessert & Bistro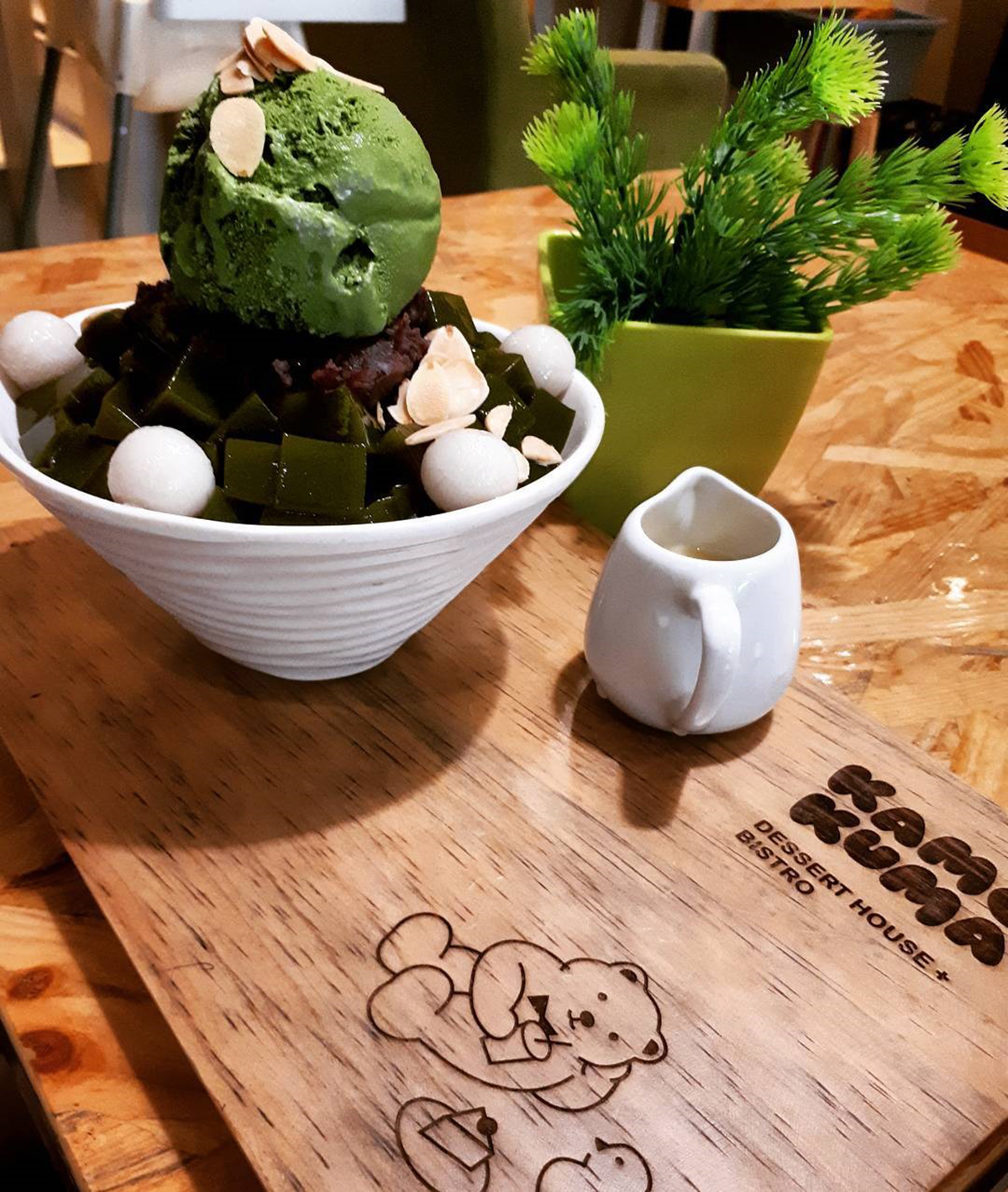 Image by cynthia_mouri

Kamokuma is the Asian bistro and dessert located at Kepala Gading. The Biggest temptation is martabak s'mores dip Italian dark chocolate. It is chocolate, marshmallow, ice cream, and biscuit or toasted bread combination.
8 | Cafe Kincir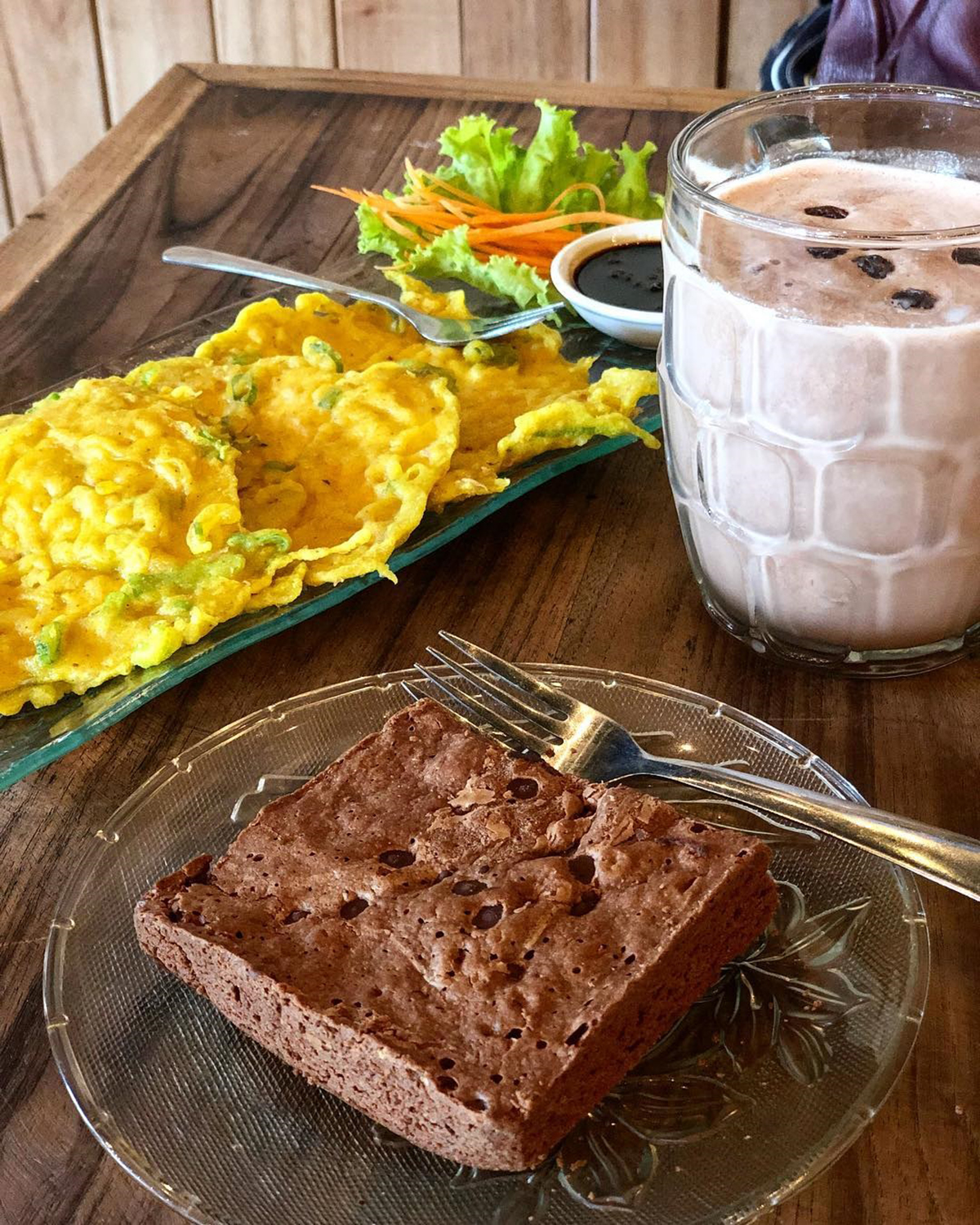 Image by bellaagatha

Cafe Kincir is one the restaurants in Jakarta that offer unique concept. The restaurant provides Indonesian cuisine menus also Indonesia authentic crafts. Decorated as a modern design, this place is a perfect spot to hang out. 
9 | Bong Kopitown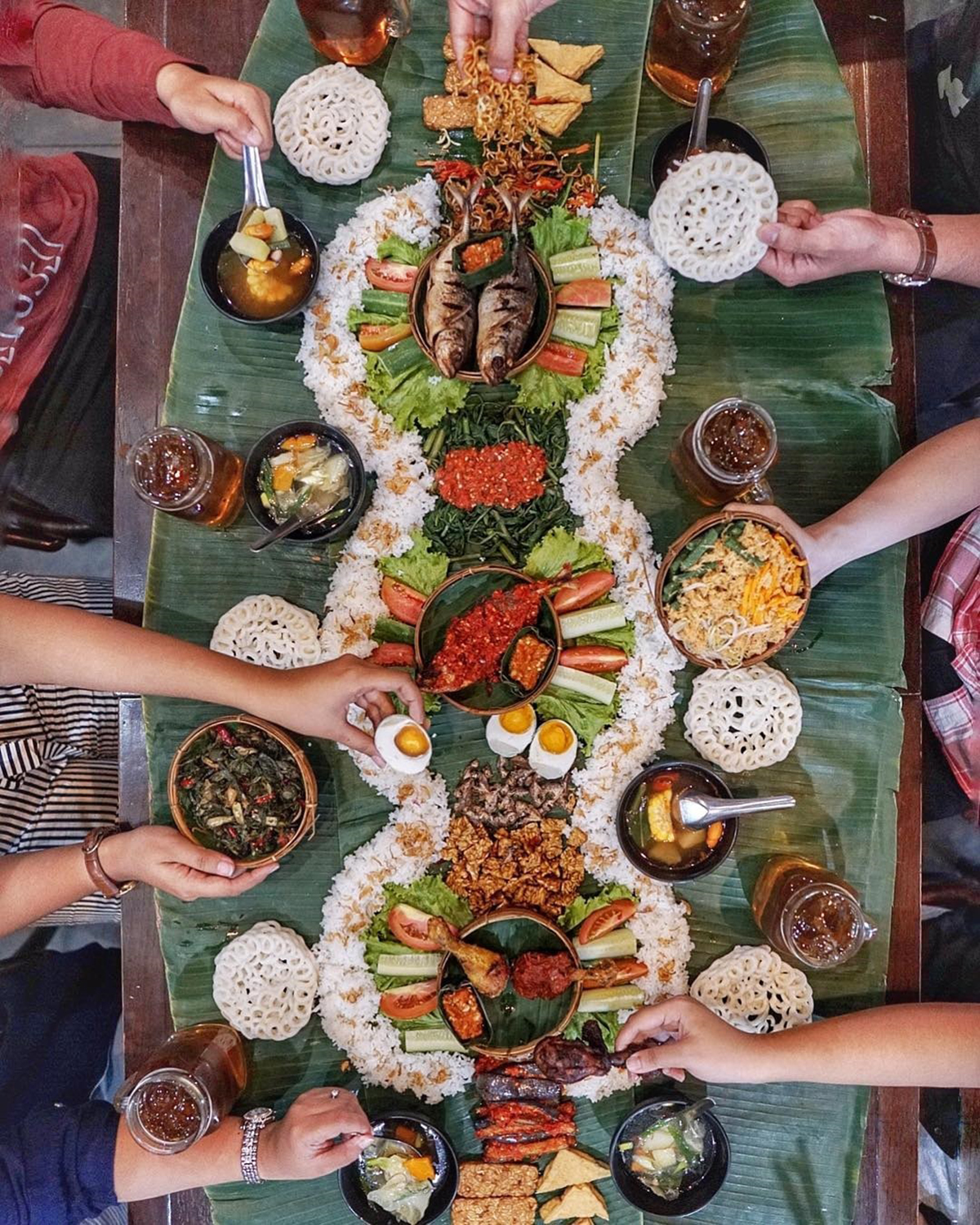 Image by streetfoodstories

Bong Kopitown aims to provide a tasty food and a good price with a totally different concept. The restaurant brings you to feel the Hongkong jail circa 1967 based its design interior. While you are in this restaurant definitely will be the happiest prisoner on earth.
10 | Warung Upnormal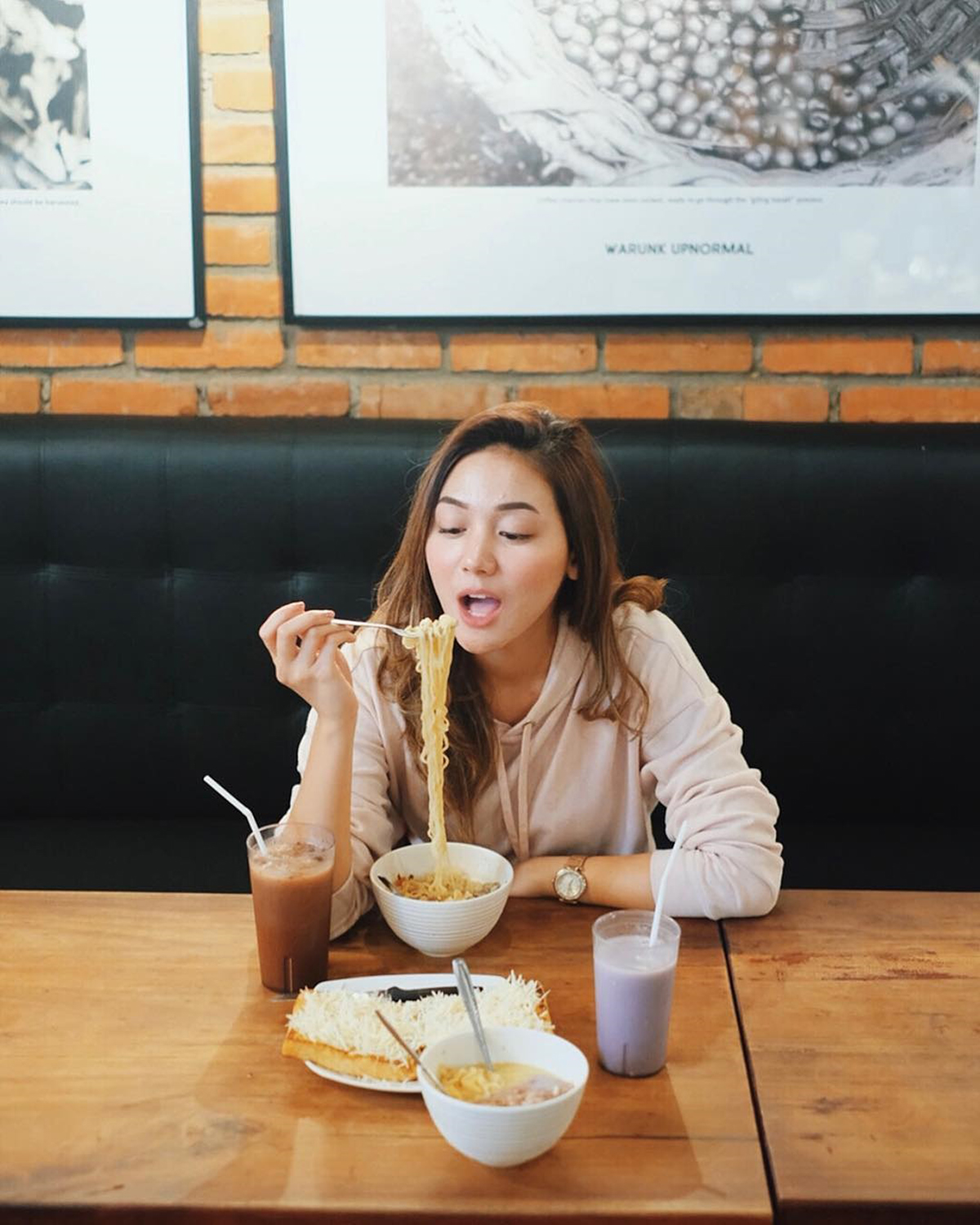 Image by jasminenadiko

Warung Upnormal is one of the hype hang out places that succeed in revamp the all the time favorite food in Indonesia, Indomie. The restaurant makes over the instant noodle to be mouthwatering through the topping and various flavors. Besides, it offers others delicious menus, for instances: toasts, grilled banana, desserts, and coffees.
Pecenongan
11 | Ikan Bakar Cianjur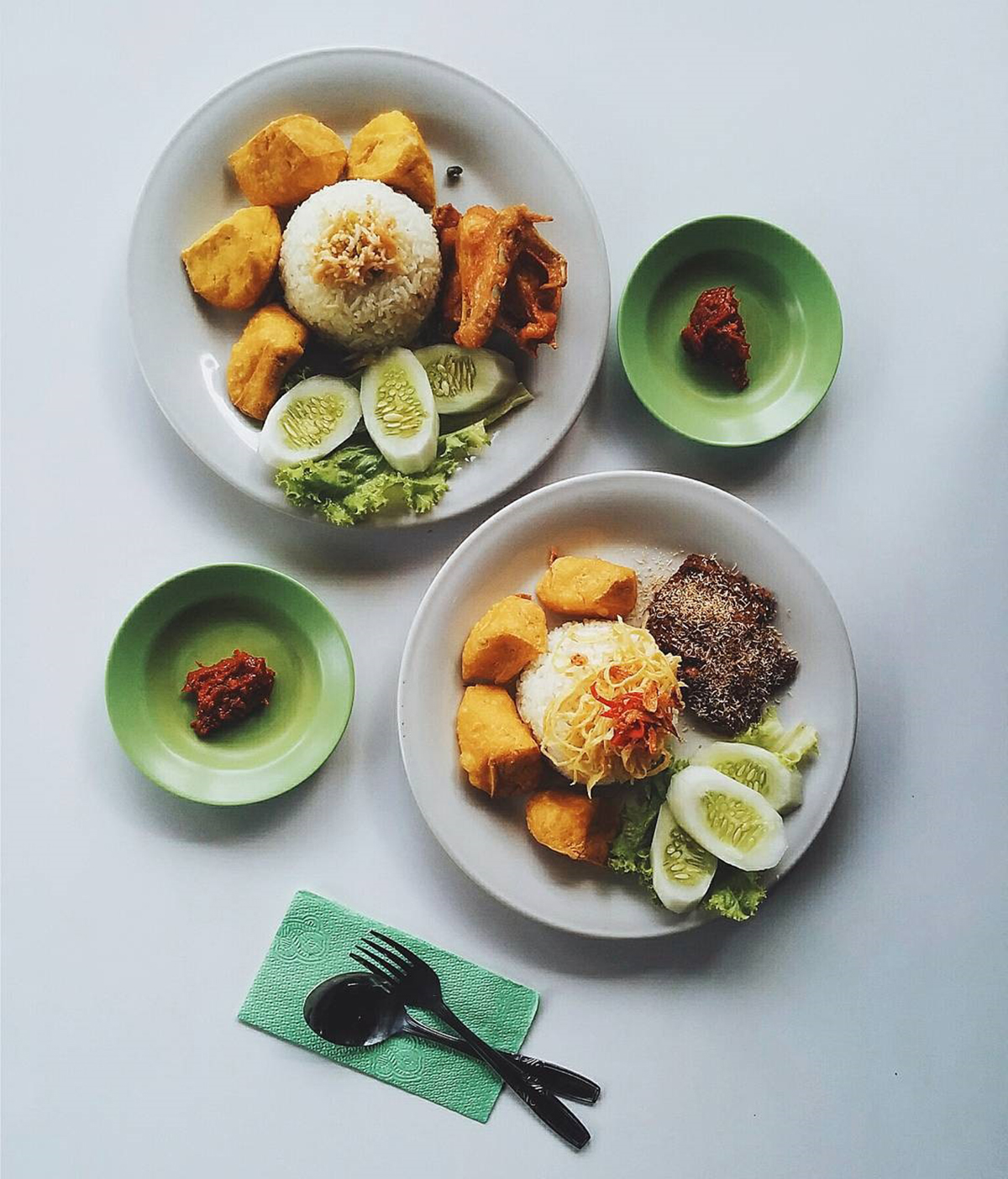 Image by tommytarumanegara

Ikan Bakar Cianjur is right place while you are dreaming on palatable Indonesian cuisines. Having won prizes for Best Fish Cooking all over West Java, the restaurant highlights the grilled Nila fish and the grilled gourami. The Nasi Liwet (salted rice cooked with lemongrass and bay leaf) is another best dish to devour.
12 | Serbaraso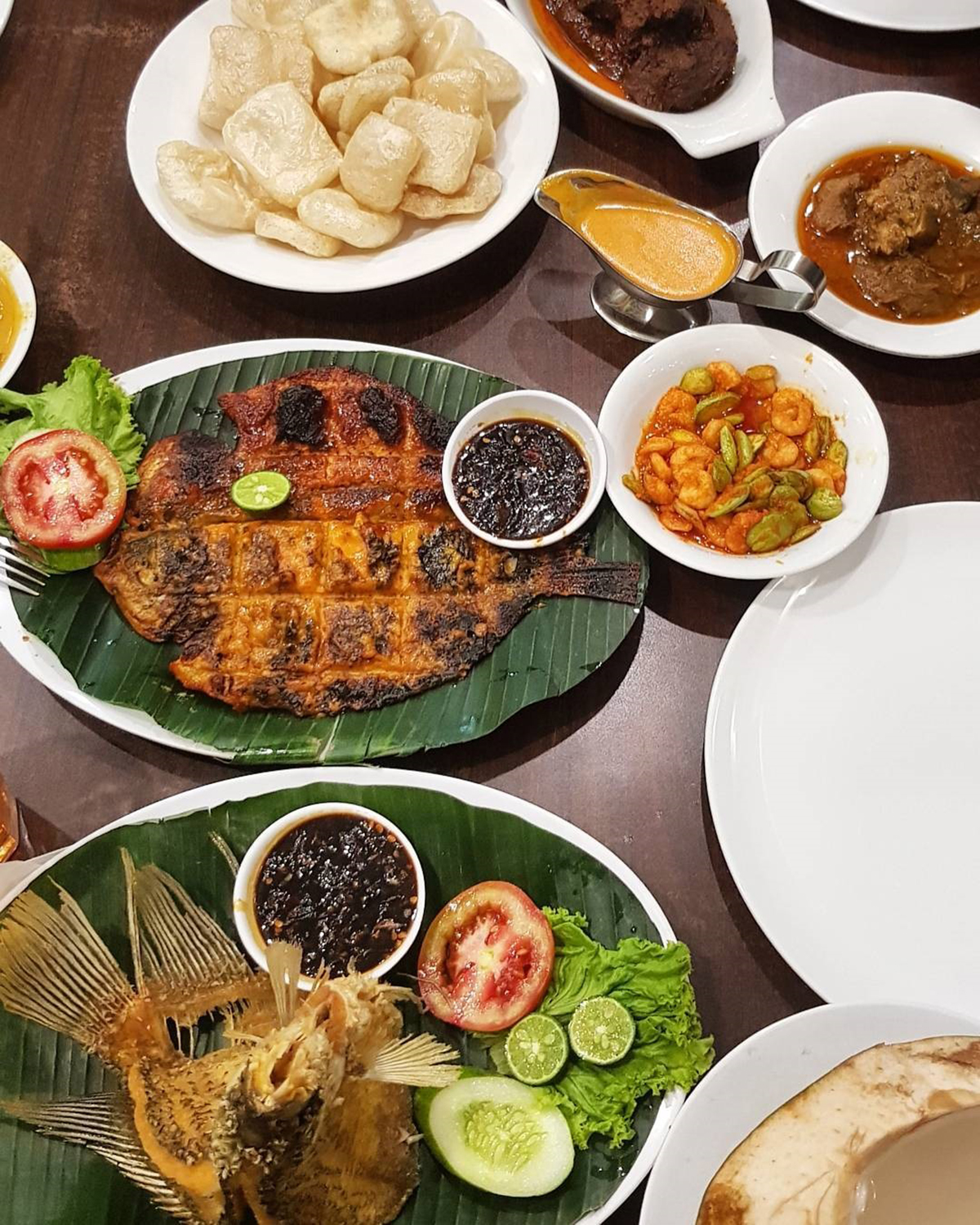 Image by fx2410

Serbaraso is one the restaurants in Jakarta that still maintain the high-quality authentic recipe. Coming from Pekanbaru, the restaurant imports most of the ingredients from the original one. The favorite menu is the Rendang Bakar. It is a perfect blend of seasoning and tender meat.
13 | Pondok Laguna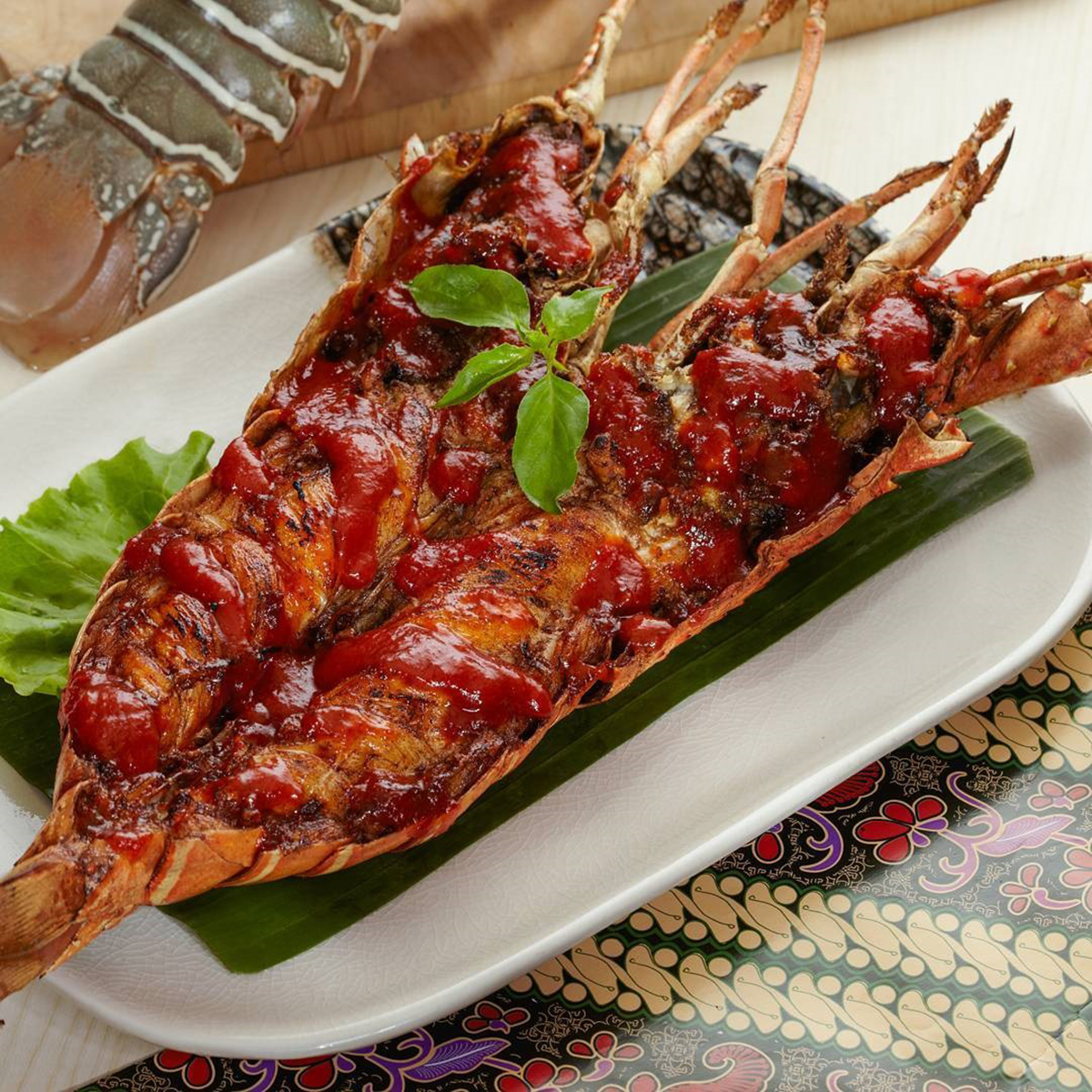 Image by pondoklaguna

Pondok Laguna is a well-known restaurant in Jakarta that has been established for more than two decades. It has the extensive range of delicious Indonesian seafood but the most highlighted one is the Deep Fried Gourami.
14 | Bubur Kwang Tung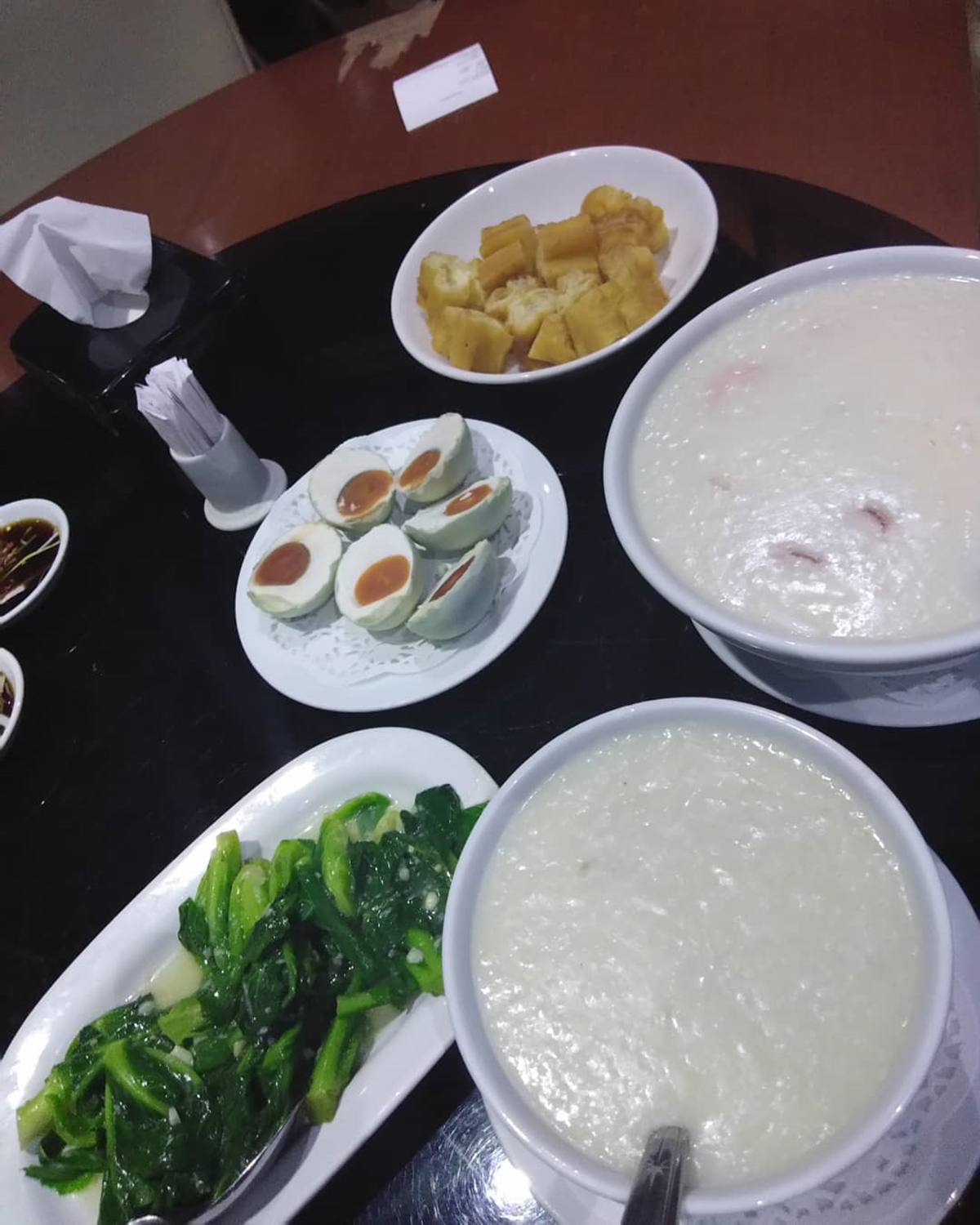 Image by djajananfood

Bubur Kwang Tung is taken its name from the center culinary in Hong Kong. Based on its name you can guess that this restaurant offers the Hong Kong styled porridge. The most favorite menu is Crab Porridge, the silken texture of porridge combines with the diced crab is really appetizing.
15 | Martabak Pecenongan 65A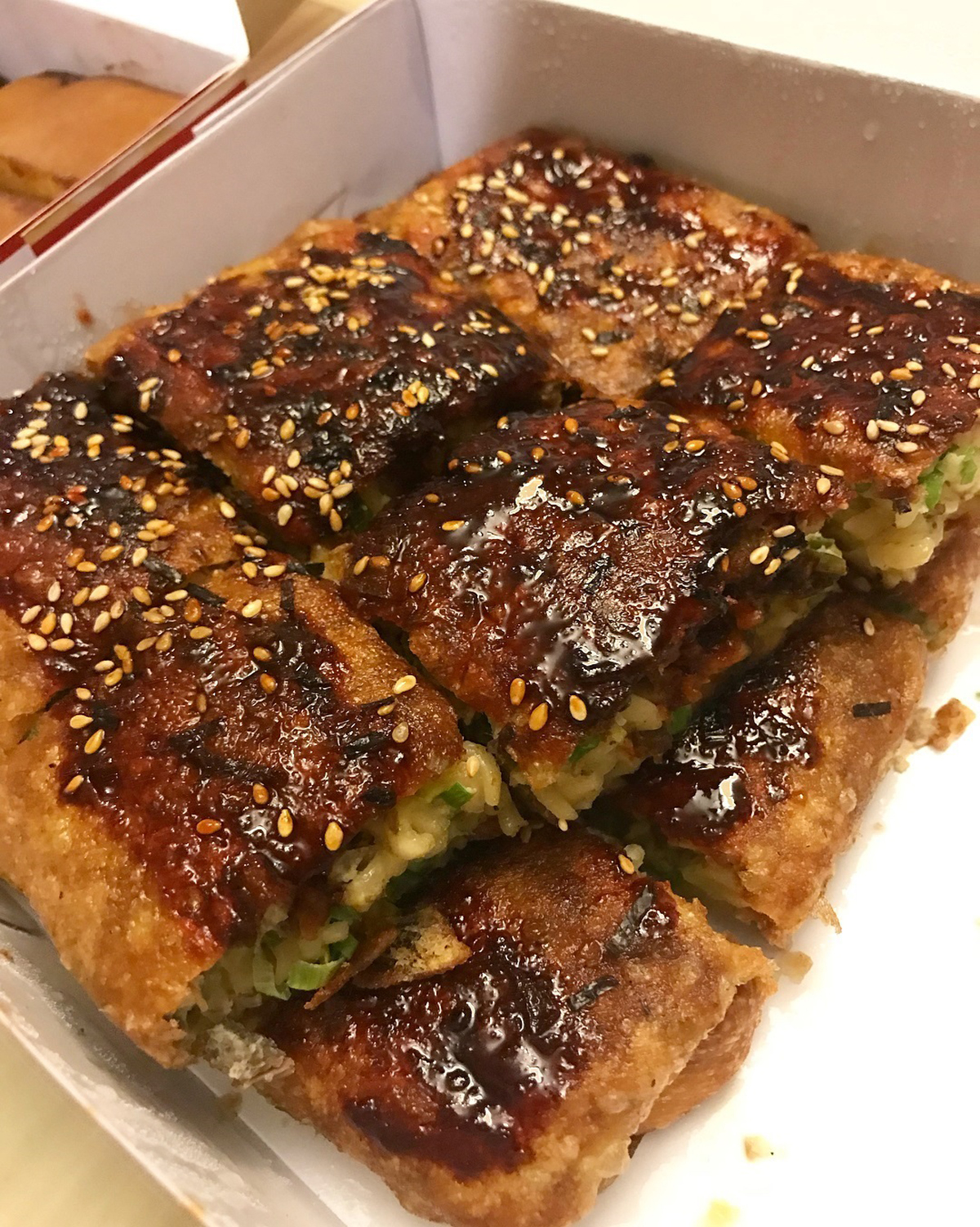 Image by stefany_song88

If you are curious to taste the finest Indonesian street food, sweet Martabak, you can go to the original one, Martabak Pecenongan 65A.  This restaurant is one of the pioneer sweet Martabak restaurants since 1970. Martabak Pecenongan 65 is also the one that invented the Toblerone and Nutella Martabak. 

Kemang
16 | Komunal 88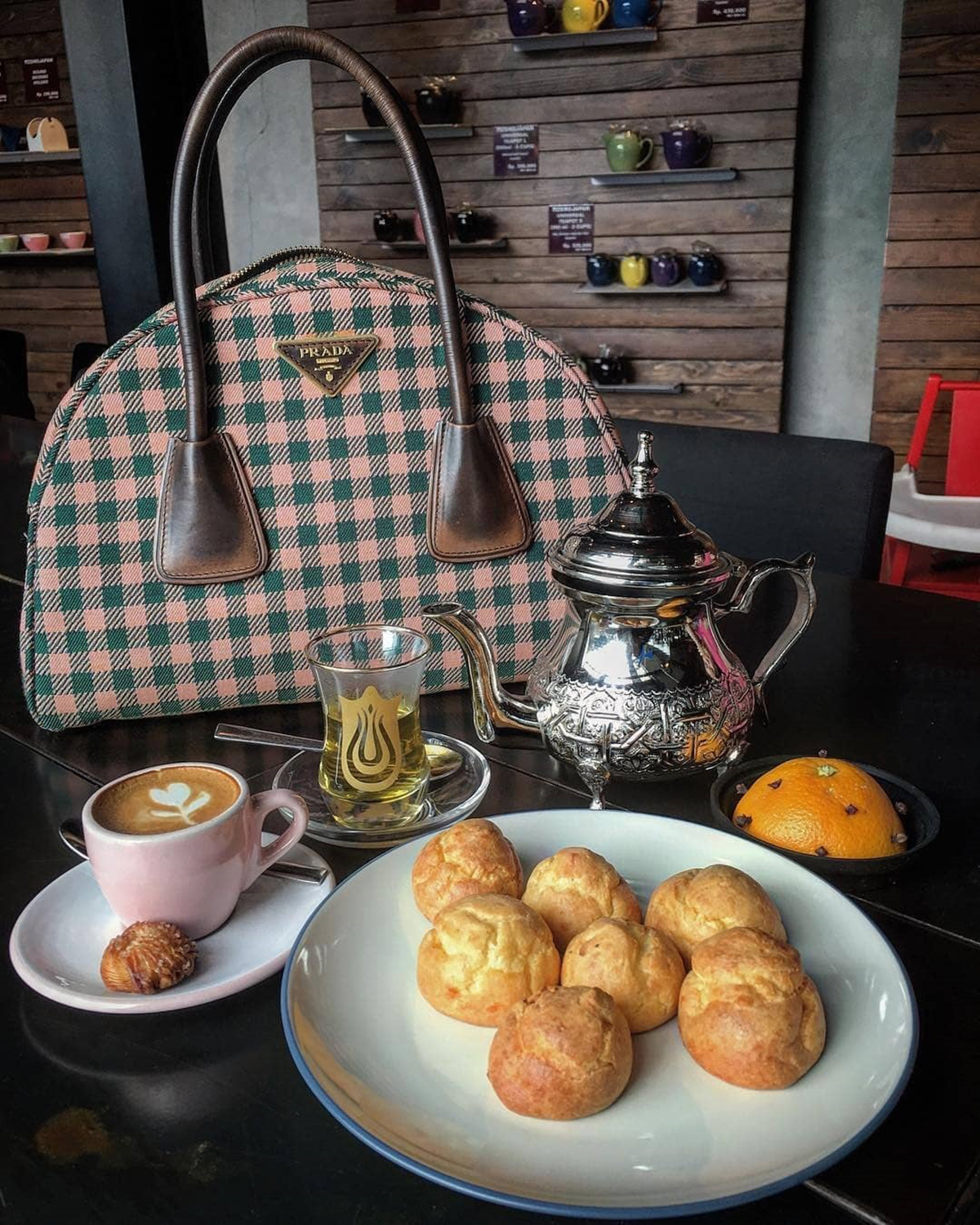 Image by komunal88

Komunal 88 is a cafe-market food provides the natural and healthy foods. The restaurant has a varied menu from fresh baked bread and cake, sandwiches, risotto and finest tea and coffee selection. The place is really cozy with its industrial design interior.   
17 | Dia.lo.gue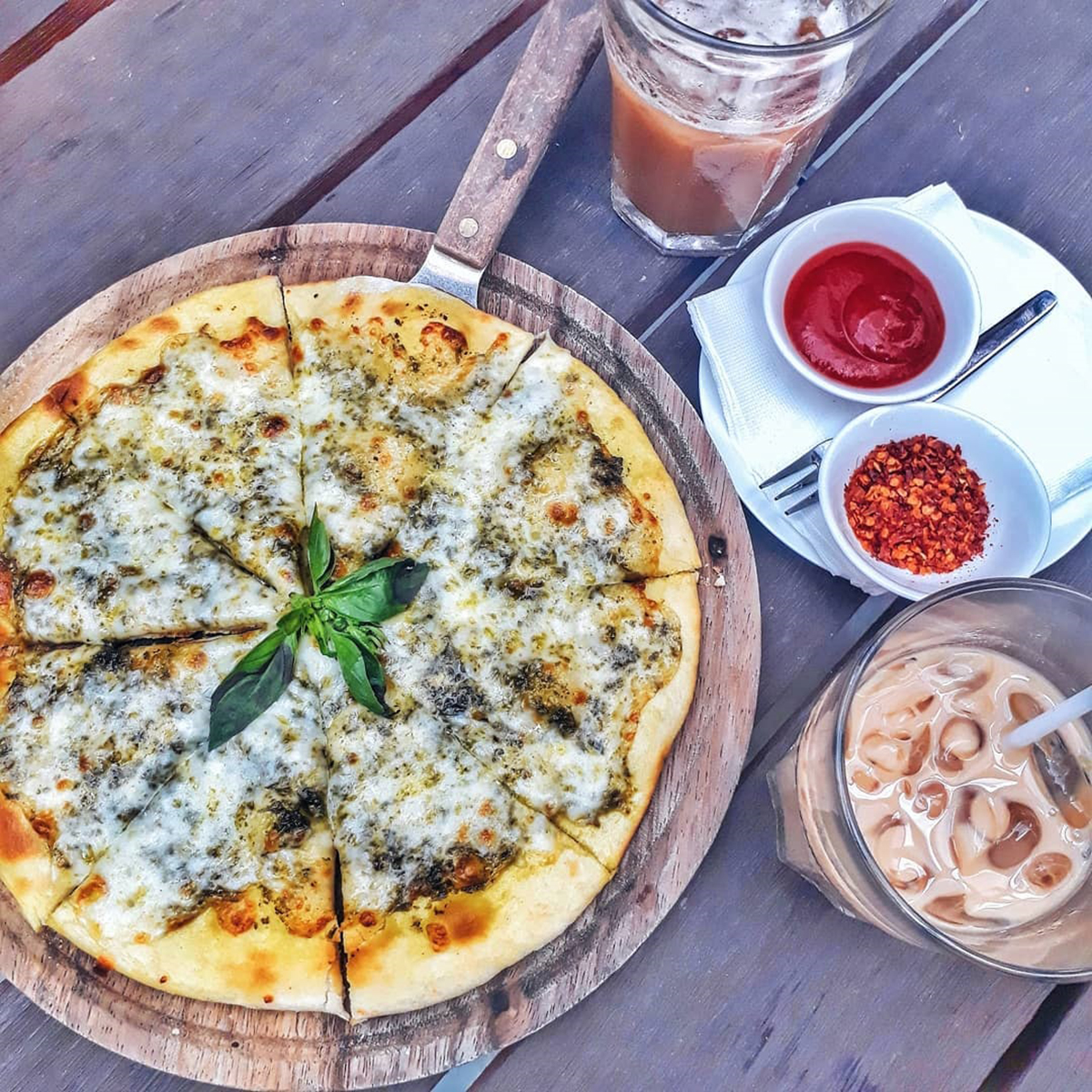 Image by vitosatwika

Enjoying the dishes with aesthetic experience through arts can be found in Dia.lo.gue. The restaurant is actually an art space, cafe and shop. The cafe is spacious decorated with mini painting galleries and a yard with several statues. The food menus are a Western and Asian food with affordable price.   
18 | Mammarosy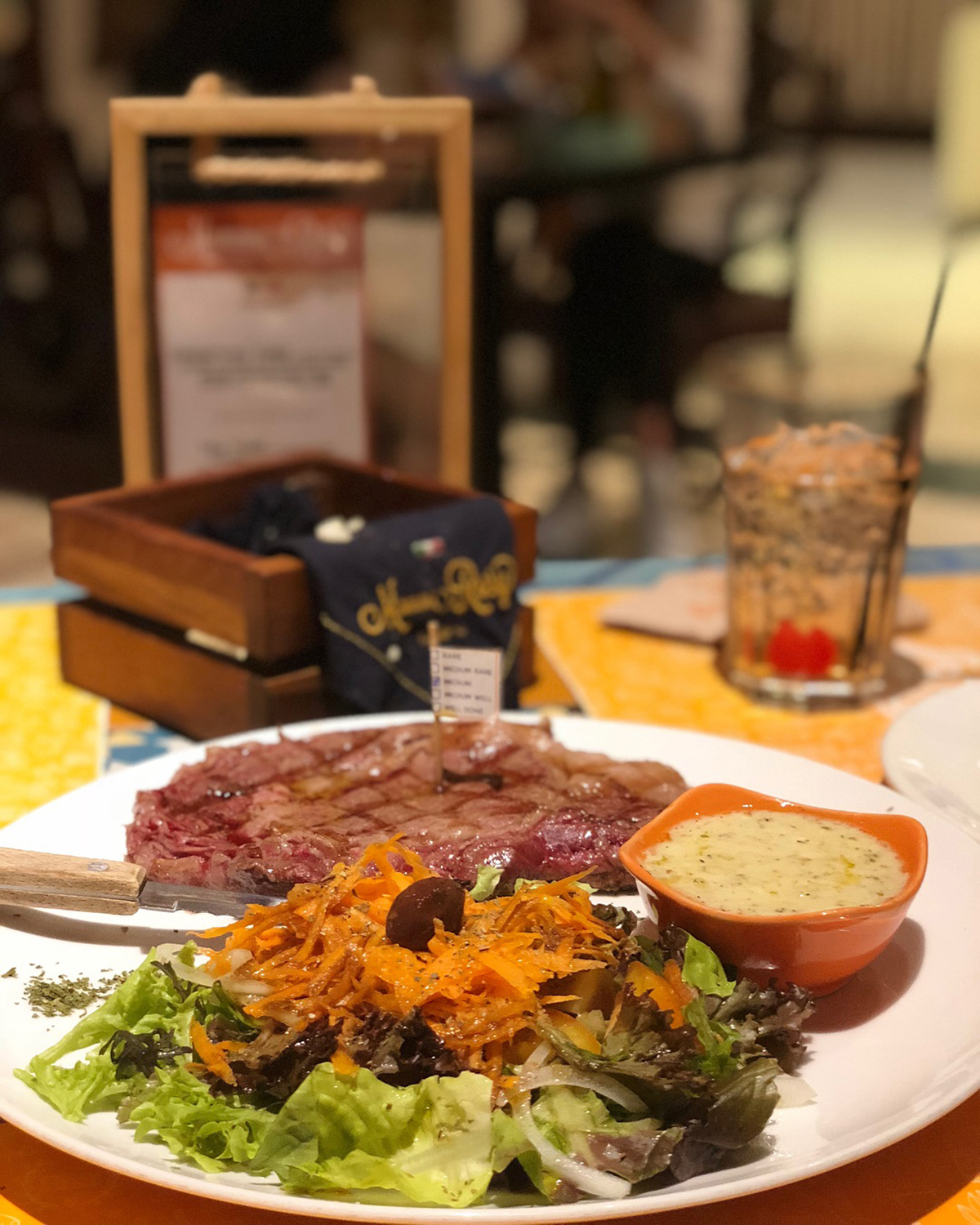 Image by gonyangyi

Mammarosy is the Italian restaurant in Kemang ran by Italian who has restaurant business from generation to generation in Italy. The name is taken the owner and the chef itself, Mamma Rosy. At the restaurant, surely you will get genuine, home-made and authentic Italian food.

19 | Queen's Head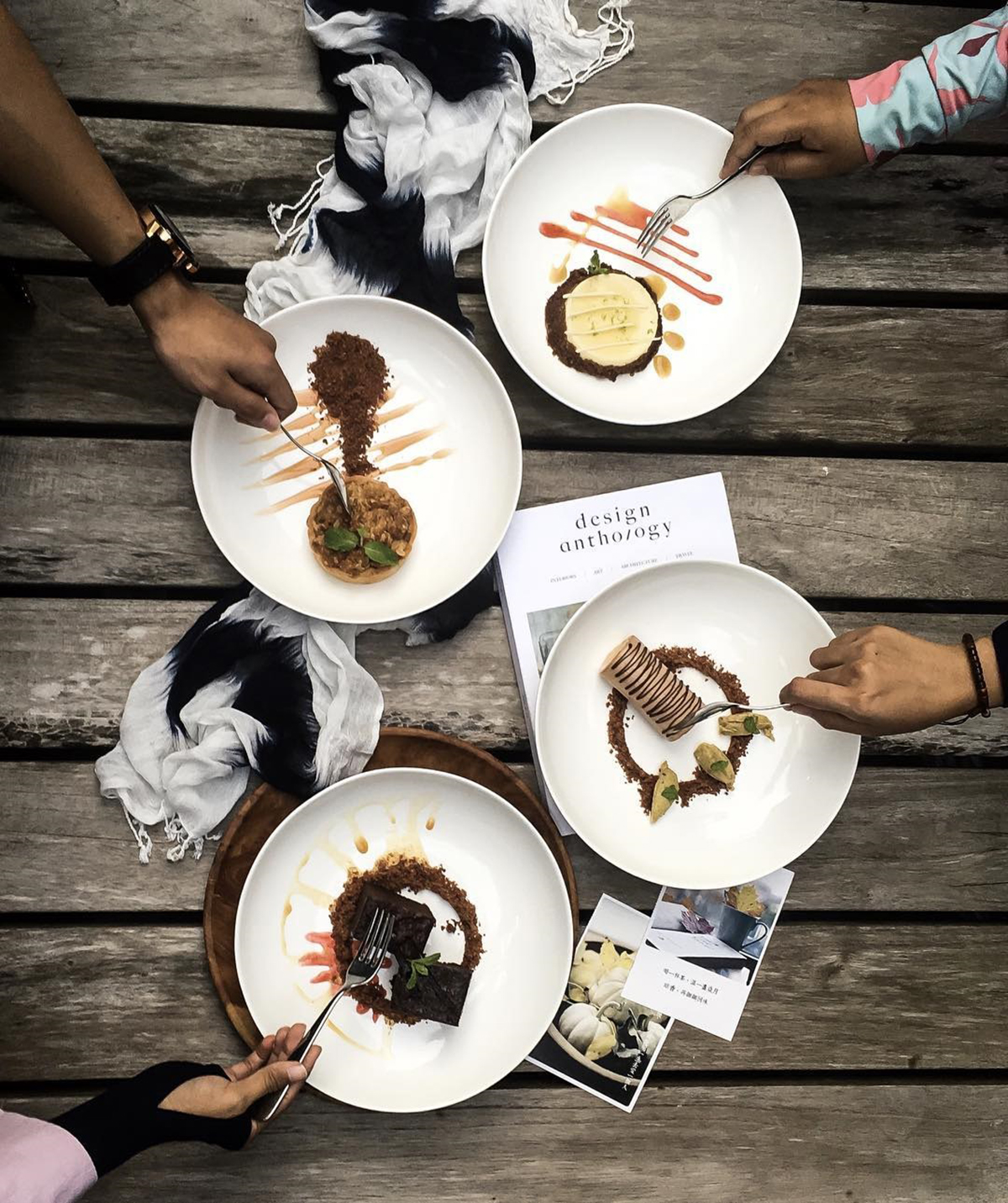 Image by syosuaronald

Queen's Head aims to deliver a different experience of dining through its interior and the cuisine. The restaurant is chic with the modern warm and eye-catching design. The cuisine is world food mixed with Indonesia flavor cooking in the open kitchen.
20 | Sophie Authentique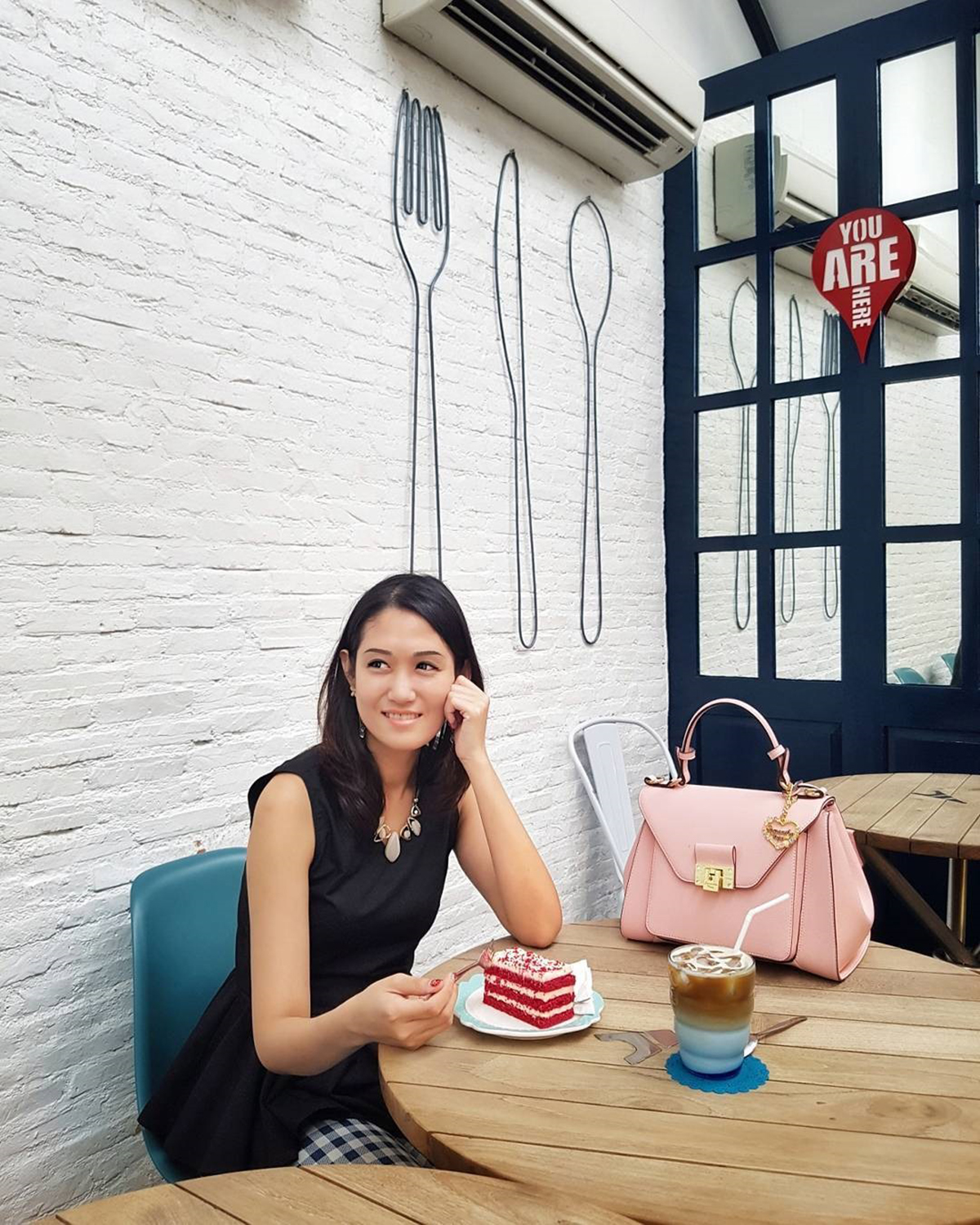 Image by f4nny_octavia

Sophie Authentique is an authentic French Bakery located in Kemang. The design of the restaurant is decent with a white wall, wood furniture and cement floor. The pastry display is beautifully presented and very appealing. The restaurant offers French pastries such as croissant, bread, tart, cakes, sandwich, quiches and baguette in an affordable price.
Image Source of Header: syosuaronald