With the mushrooming of cafes in Jakarta, sometimes we might get confused in deciding where to go for some good coffee. But, do not worry! Here are the 20 best coffee shops in Jakarta curated just for you:
1 | Ottoman's Coffee Brewers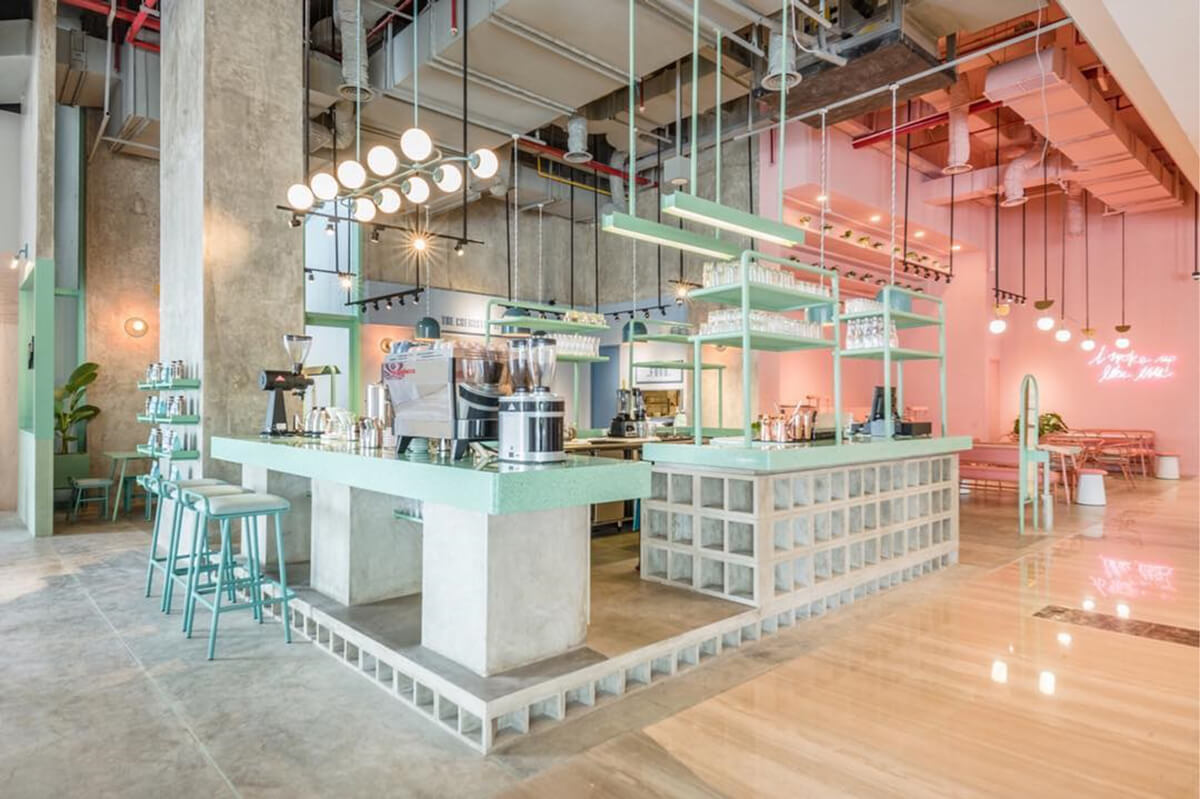 Image by ottomans.coffee
Ottoman's Coffee Brewers is a never-empty coffee shop! Even on weekdays, the place is always packed with coffee enthusiast. The place is pretty chic with a touch of pink here and there. If you order an espresso, you will get it served in a soft pink cup. You should certainly try their hot pink latte which is a mix of beetroot and several herbs, like cinnamon. You can find their stores located in Pluit in North Jakarta, as well as Kuningan in South Jakarta.

2 | One Fifteenth (1/15) Coffee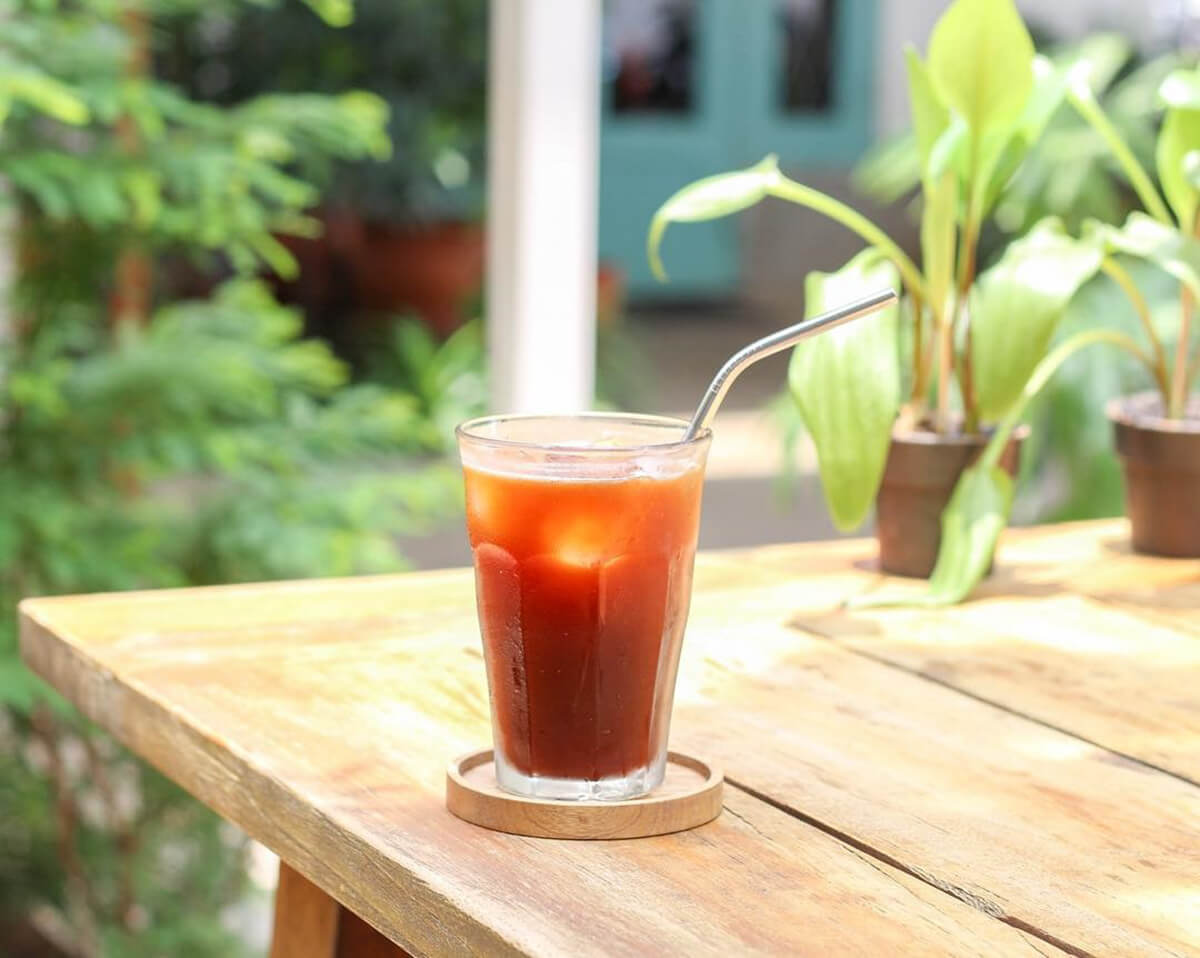 Image by 115coffee
You probably won't mind staying here for hours while sipping a cup of good coffee. Founded by the winner of Indonesia Barista Championship 2013, Dody Samsura, the coffee shop serves an uncommon and interesting coffee. You should definitely try their signature coffee, Rojali, which is made with a 12-hour pressed coffee mixed with soda and lime juice. For the first few seconds, it will even taste familliarly like tequilla. 1/15 Coffee can be found in Pondok Indah, Menteng, and Kemang – all located in South Jakarta.

3 | Twentyfifth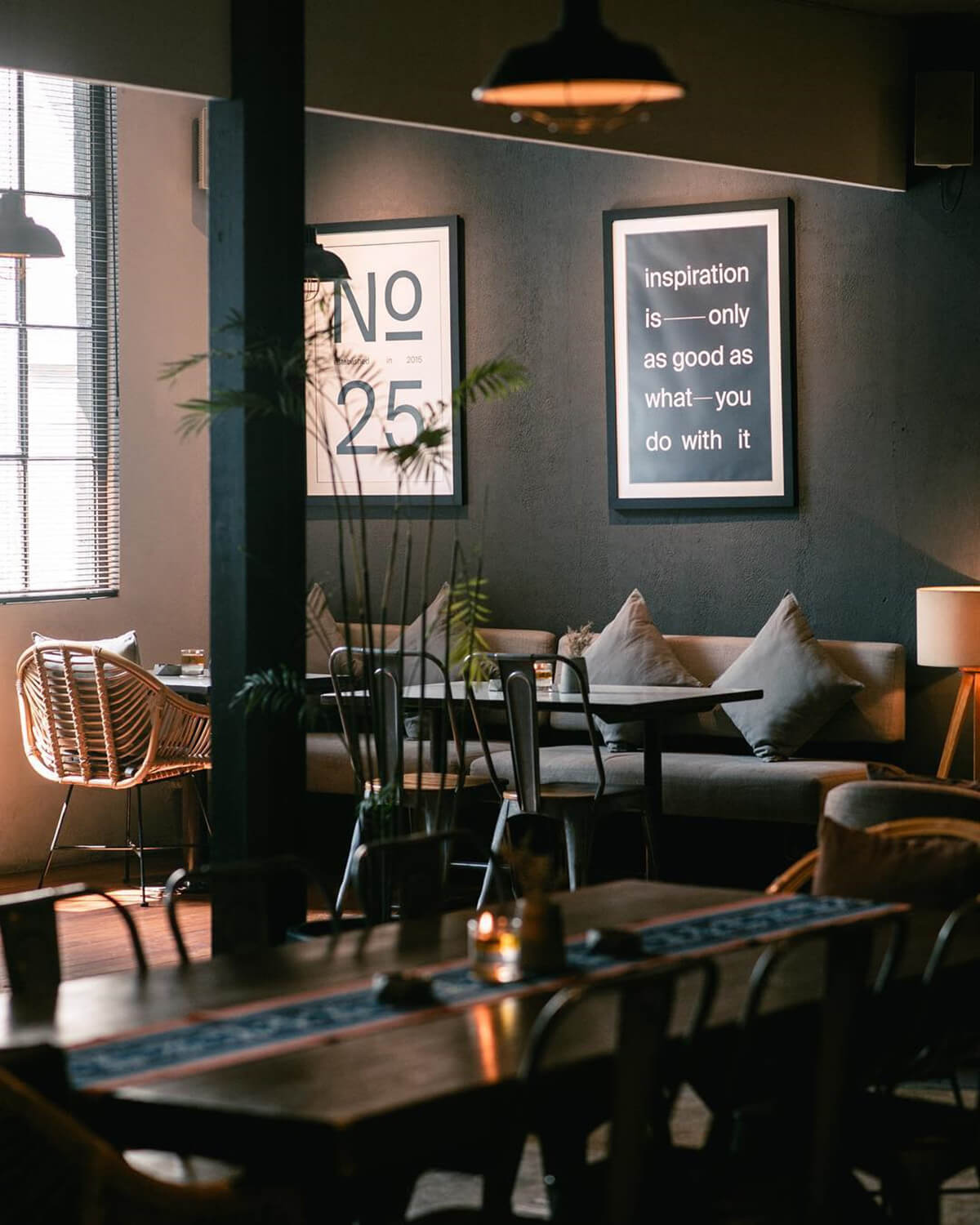 Image by Twentyfifth_jakarta
Twentyfifth is a spacious café in Kebayoran Baru, South Jakarta. The place is homey with many adorable decorations, such as wooden chairs, terracotta pots and ceramic sugar containers. While you're here, you should absolutely try their ice cold brew which looks light like tea yet has a strong, scented aroma. And if you are a fan of the king of fruit--a.k.a the durian--you should go for their soft durian cake, which is made from the fruit's flesh. Super tasty!

4 | Brew & Wood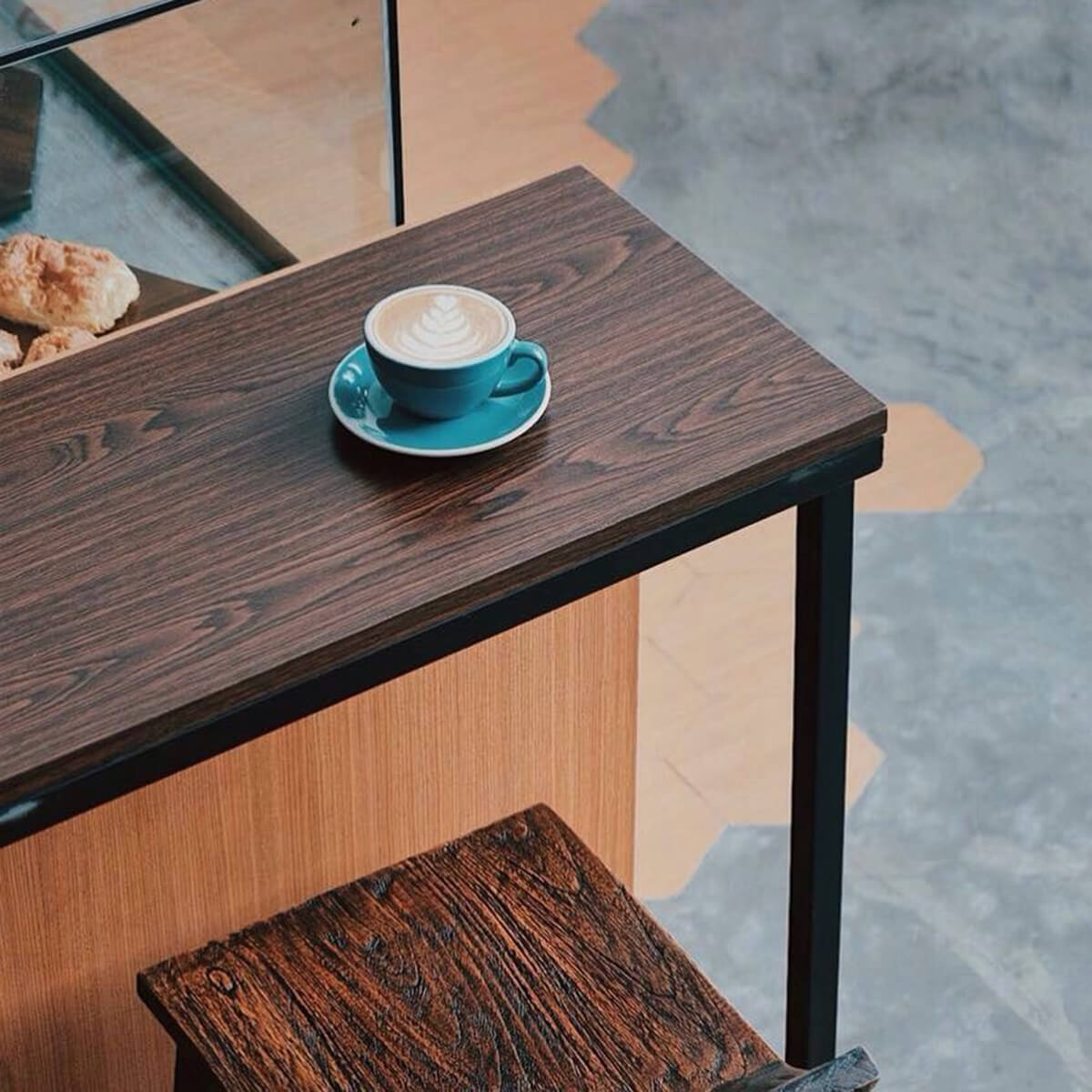 Image by brewandwood
Located in Cilandak, South Jakarta, Brew and Wood is a coffee shop with a calm ambience. The place has transparent glass walls lining the front, making Brew and Wood look tempting to anyone who sees it from the outside. Brew and Wood offers Kopi Susu Turunan which is packaged in a practical and easy-to-carry bottle and tastes quite strong yet creamy. Their Cheese Fondue Croissant is also one of the best choice you can find due to its soft texture combined with tasty melted cheese.

5 | Samakamu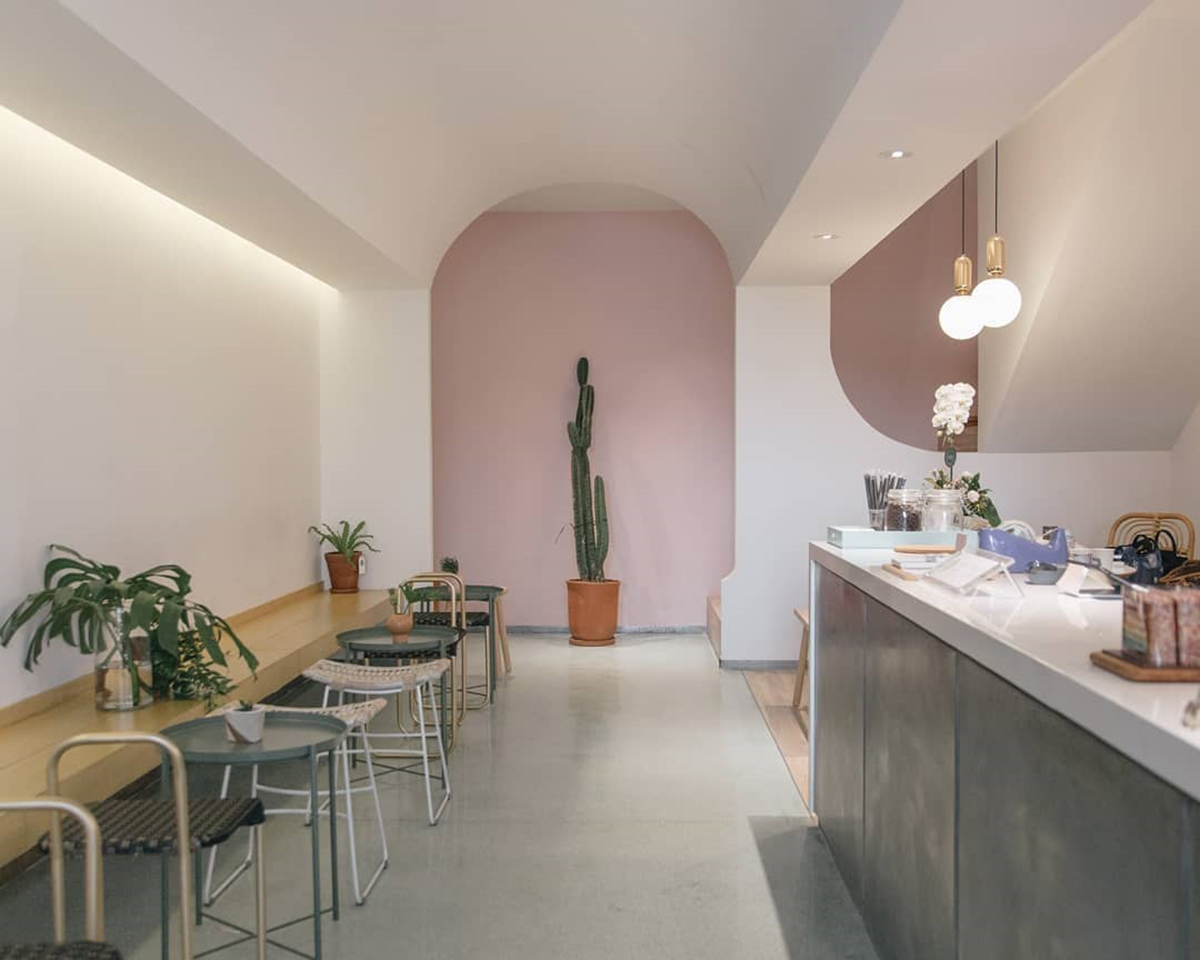 Image by samakamu.id
Iced coffee milk is the new trend in Jakarta recently. One of the tastiest ones is brought to you by Samakamu Coffee, which is located in Karet Kuningan, South Jakarta. Their coffee milk, called Es Kopi Samakamu, has a strong taste of coffee despite its milky texture. Even when the ice cubes has already melted, the strong and creamy taste is definitely still there! Samakamu Coffee also serves iced chocolate which has a balance of both a bitter and sweet taste.

6 | Bersahaja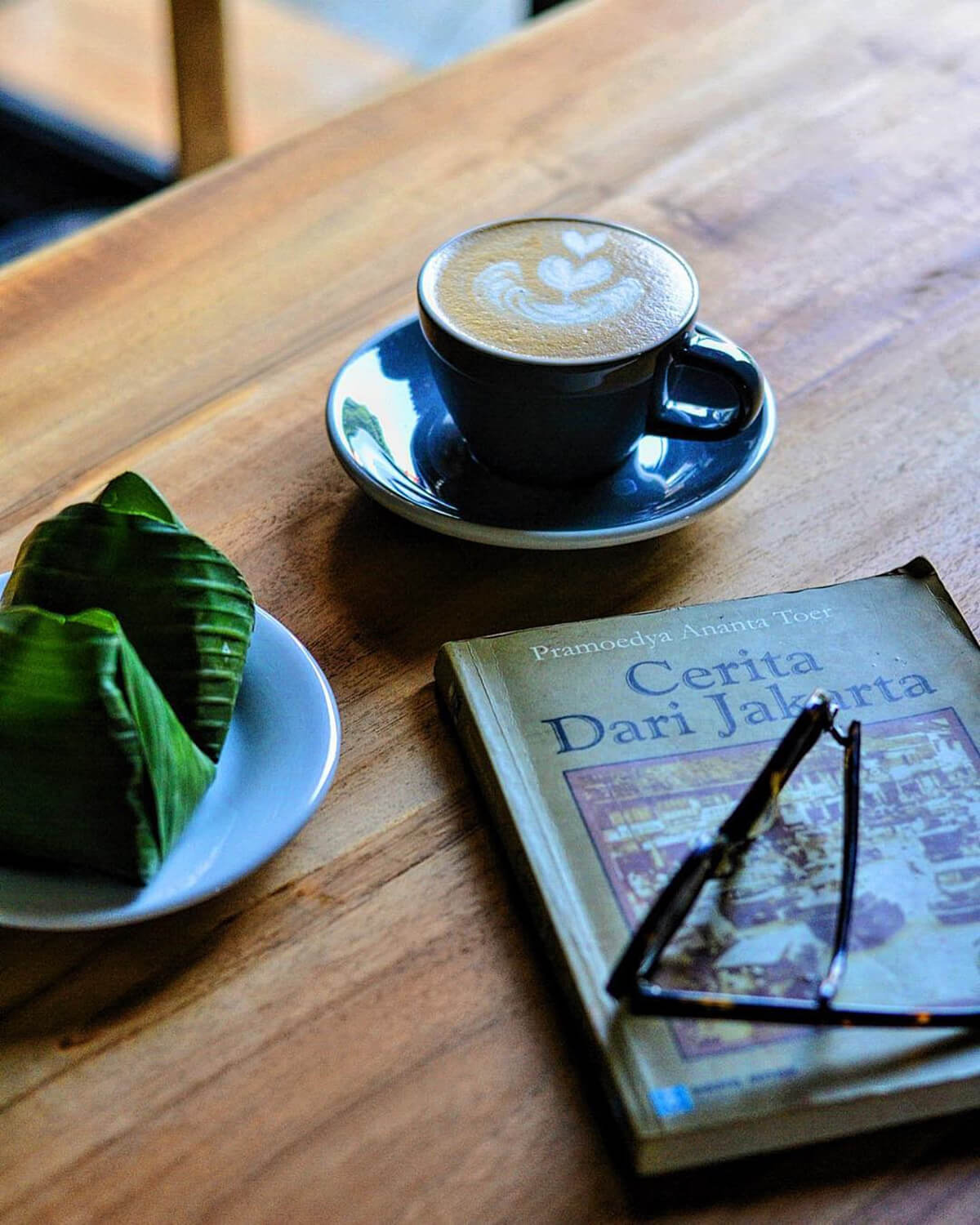 Image by bersahaja.id
Bersahaja Coffee is a coffee shop located in Kebayoran Lama, South Jakarta. This place has a mainstay of iced coffee milk called the Es Kopi Bersahaja. How it differs with other iced coffee milk in town is that Bersahaja's uses sweetened condensed milk instead of brown sugar. It tastes similar to Thai iced coffee milk. If you buy it for takeaway, you will get it in a plastic cup with a quote saying "Don't be too busy looking for the perfect if the simple thing can make you happy." Fyi, bersahaja means simple!

7 | Turning Point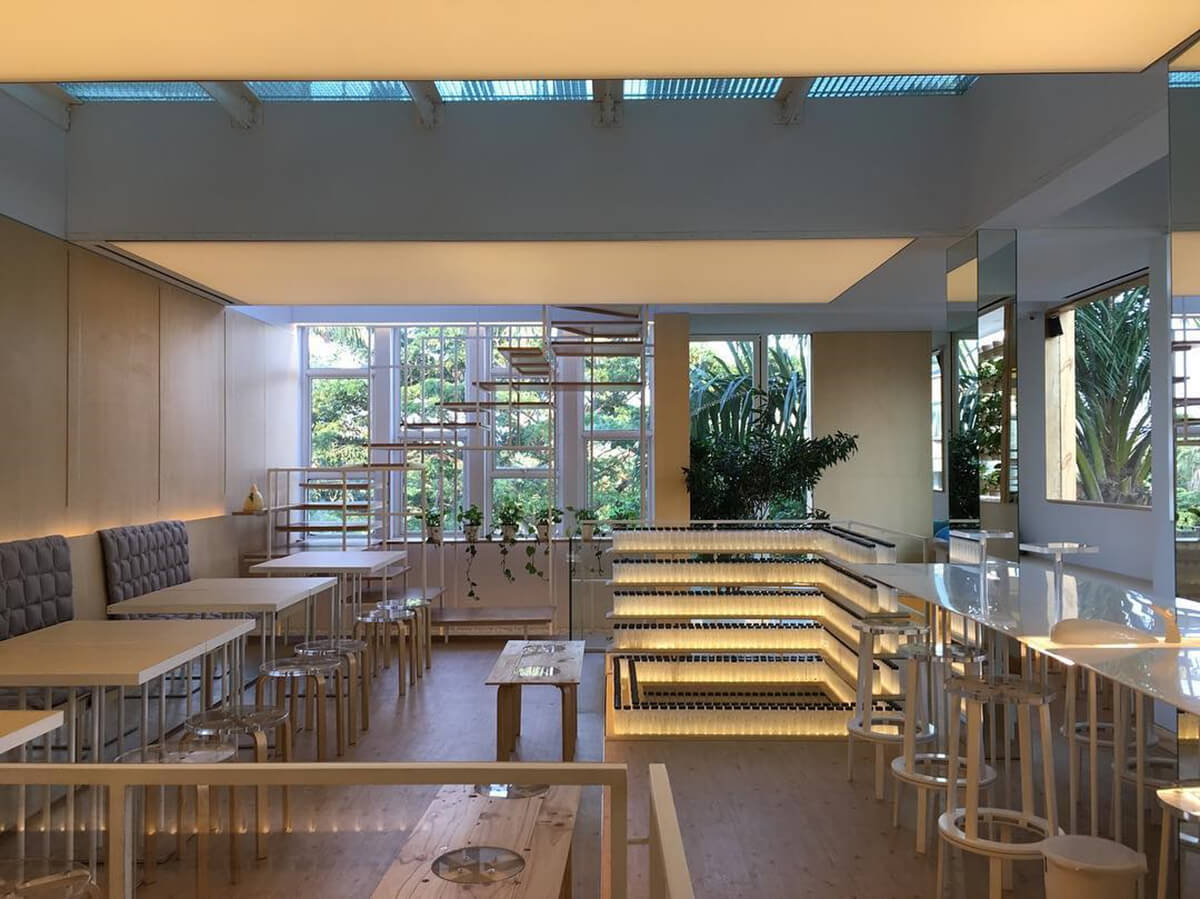 Image by turningpointcoffee
Although their location is a bit out of the way in Gading Serpong, Tangerang, Turning Point Coffee is a coffee shop worth a visit. Their Butterscotch Frappucino is made from a perfect combination of espresso and butterscotch syrup with some blended vanilla ice cream. On top of coffee, Turning Point also serves pandan latte which is creamy, fragrant, and tasty.

8 | Lima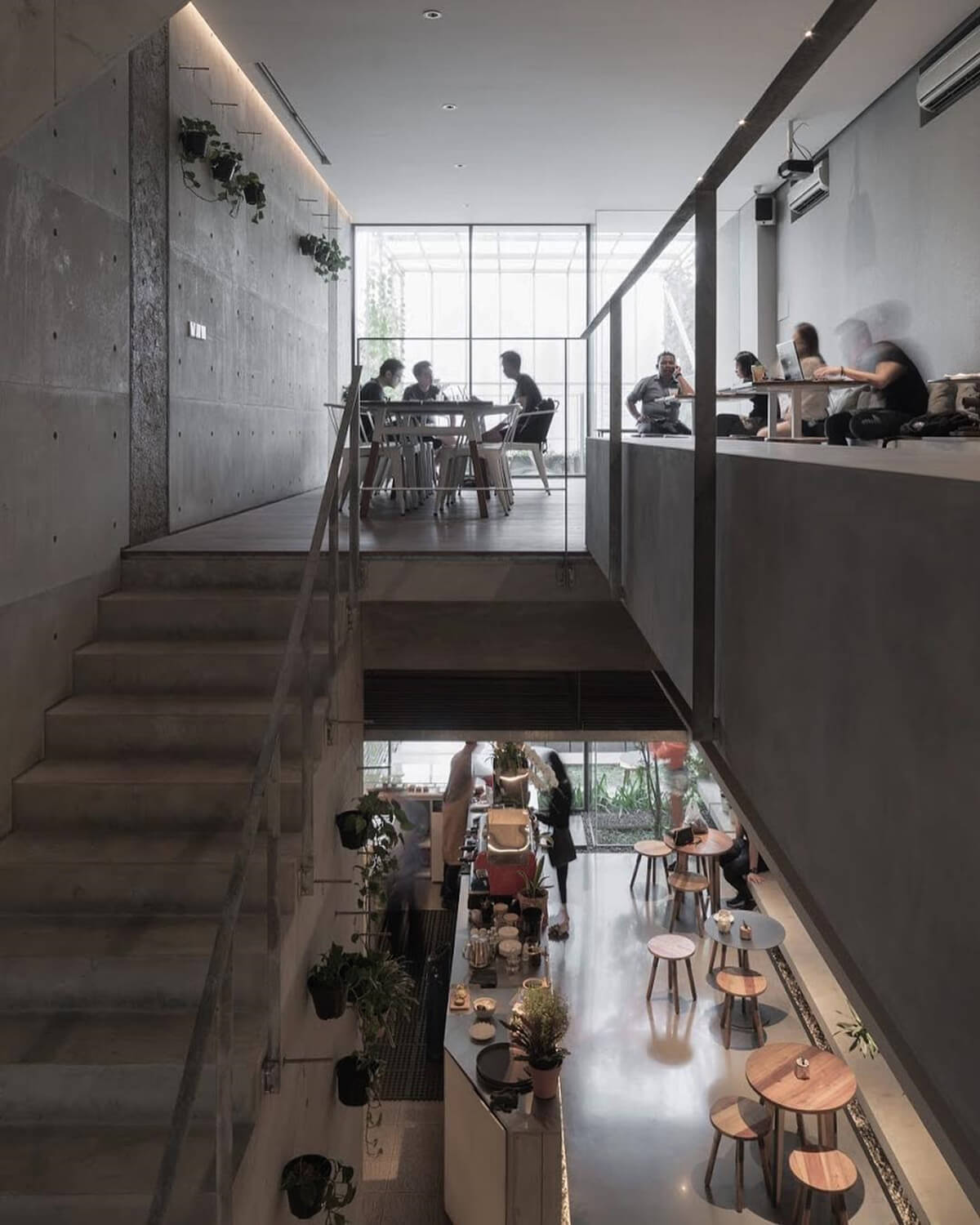 Image by limajakarta
Lima in Pantai Indah Kapuk, North Jakarta, might look ordinary from the outside but once you taste thier Charcoal Coffee, you know where the extraordinary is. Their famous Charcoal Coffee has an earthy and a not-so sweet taste that somehow works well with the unique savor of charcoal.  Another favorite menu choice at Lima is their iced coffee milk. It has a strong taste but when mixed with the provided butterscotch ice cream and palm sugar, the creamier texture makes it even more heavenly!

9 | SRSLY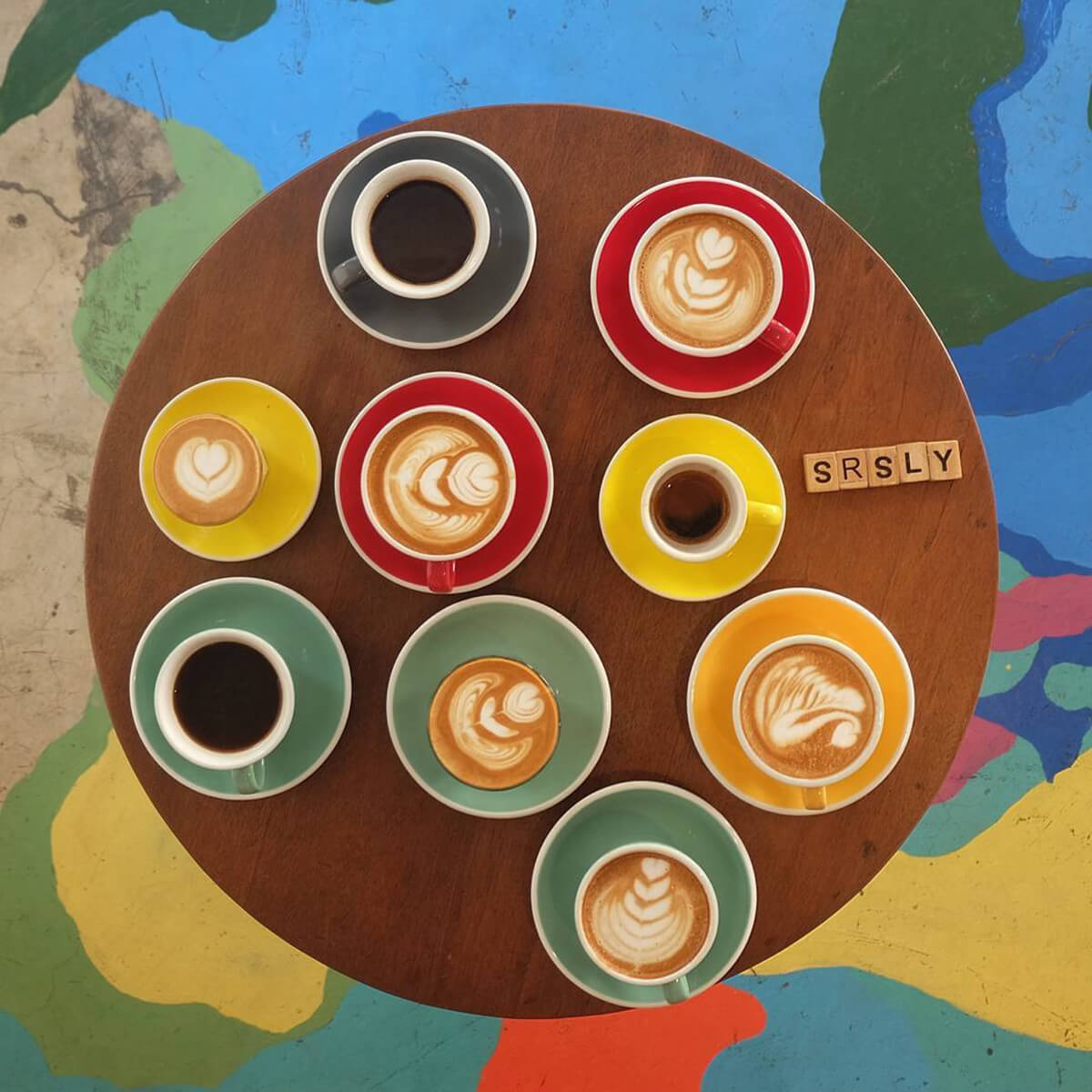 Image by srslycoffee
SRSLY has super homey ambience. The comtemporary design which is combined with an artsy touch, makes the shop a very cozy place to relax. Also, the refreshing green plants in the exterior puts an additional beauty to the shop. On top of that, the coffee and the food would certainly make you want to go back to this coffee shop.

10 | Serasa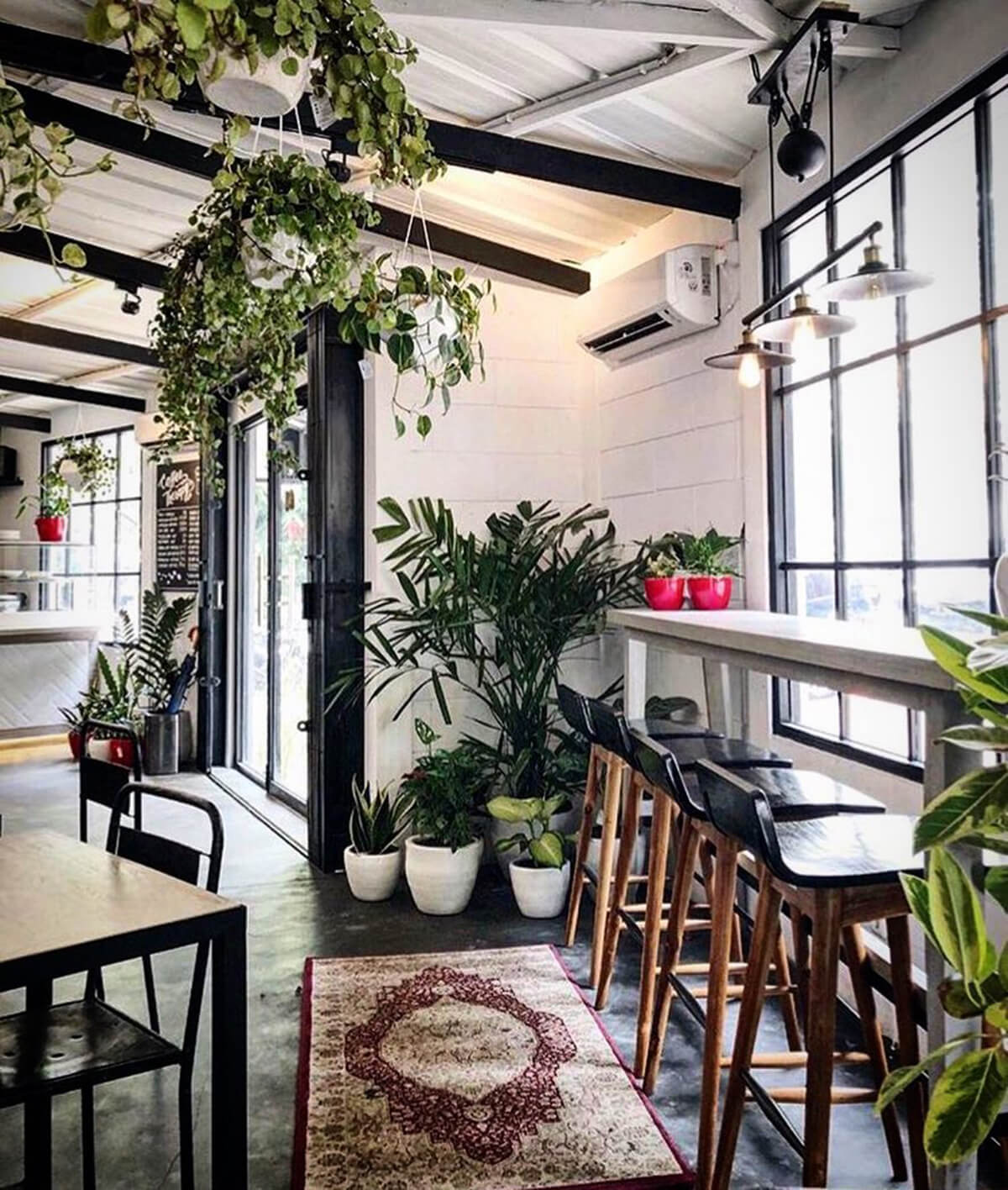 Image by serasacoffeetaria
Serasa Coffeetaria in Senopati, South Jakarta, offers the concept of a cool canteen with a coffee shop that you definitely would not want to miss. The canteen concept allows us to choose more than 10 kinds of home-made Indonesian dishes. Once satisfied with the archipelago's rich cuisine, you should try their delicious coffee menus. It offers a variety of coffee choices ranging from lattes, brewed coffee, avocado iced coffee, to iced coffee with catchy name such as the Es Kopi Pelipur Lara – which literally means iced coffee to get your sadness away. 

11 | On Three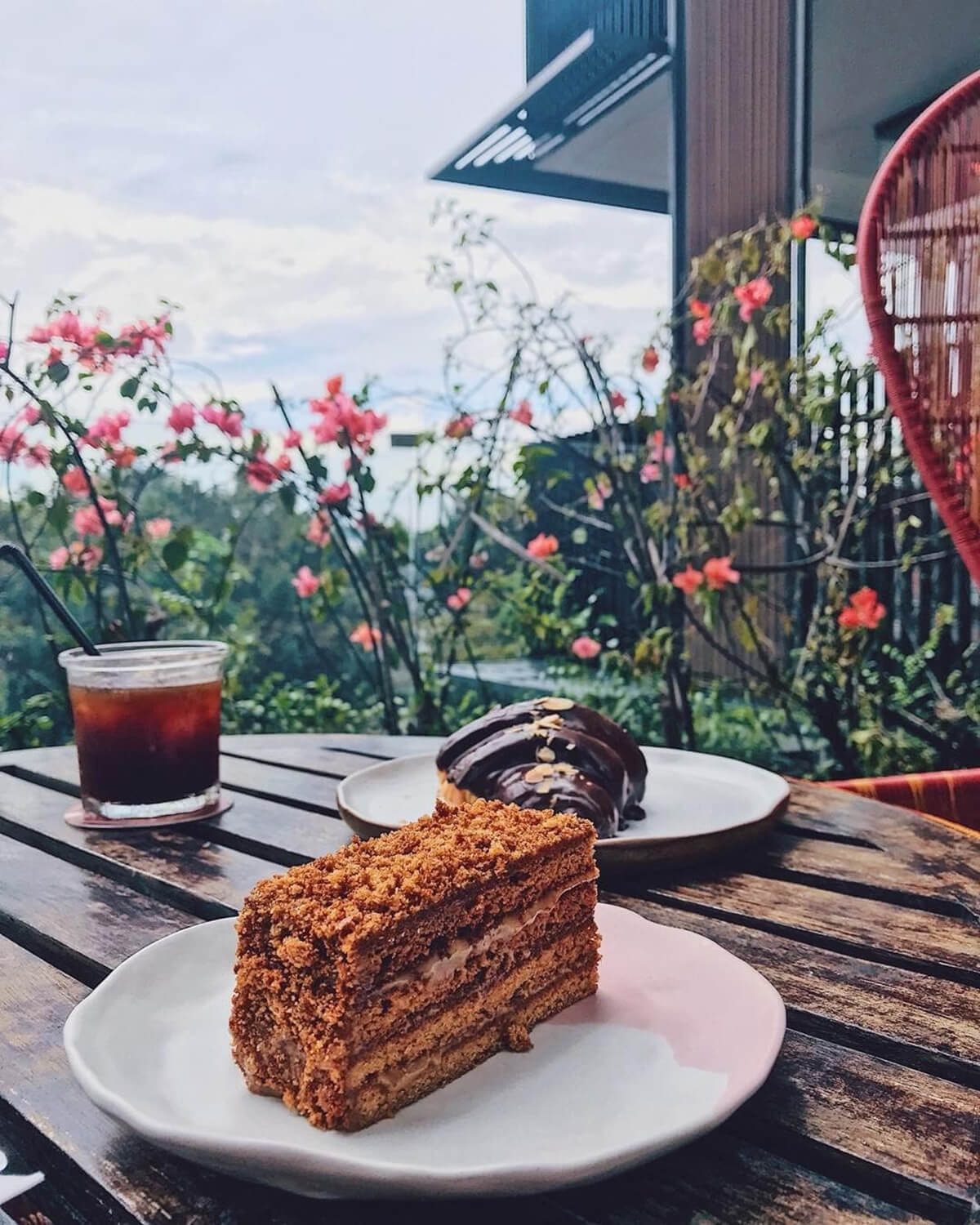 Image by onthree.id
Located at Senopati Suites, South Jakarta, On Three is worth a visit for coffee lovers that dare to try something different. The choices of coffee in On Three are unique, with choices of mixing coffee with coconut, black pepper and even black sesame. One choice that you should definitely taste is their Spicy Pepper Latte. Don't forget to order their apptizing snacks like their Chicken Katsu Donburi or Spaghetti Bolognese to make the most of your coffee-time.

12 | Chief Coffee & Roastery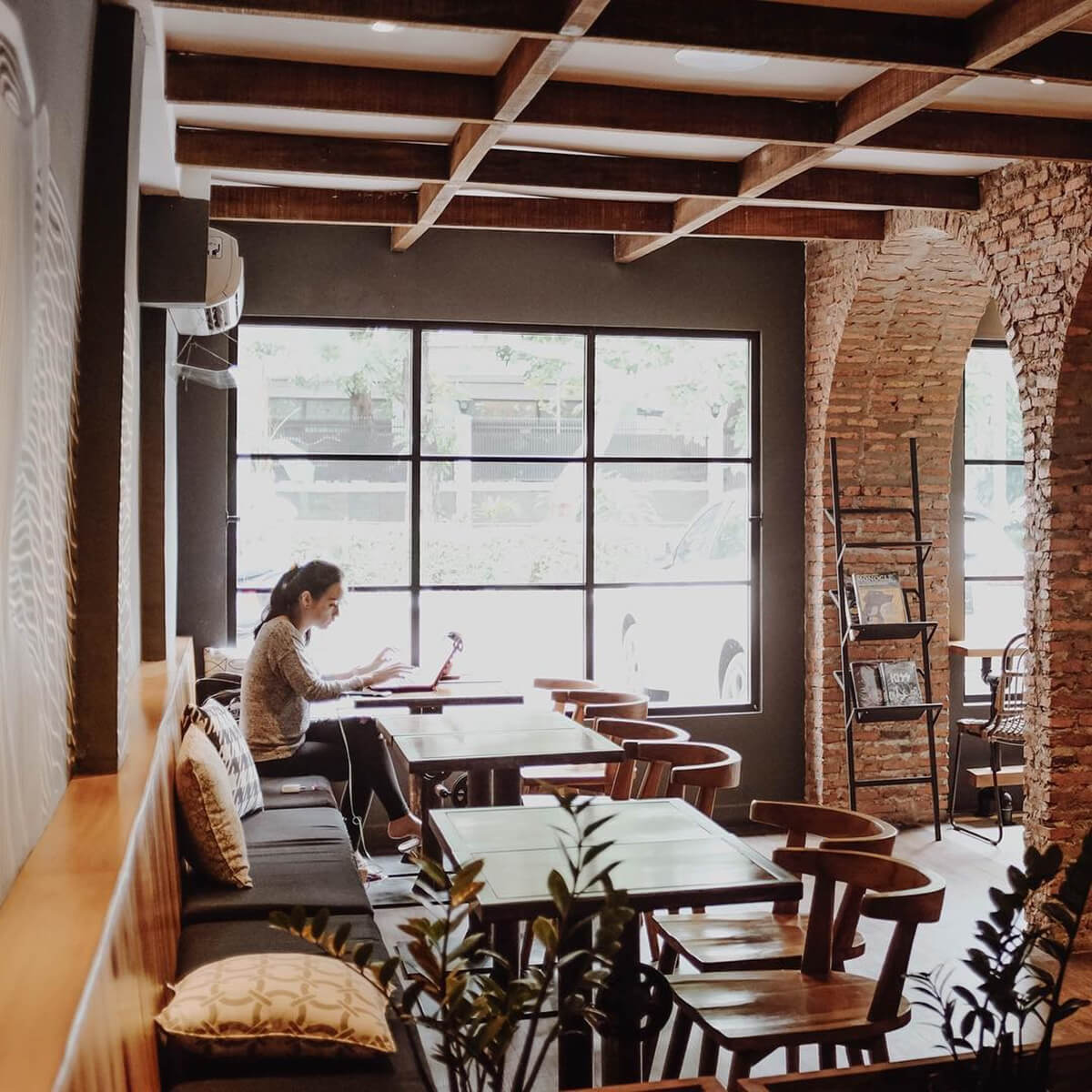 Image by chief.coffee
This is a coffee shop that is adjacent to a barber shop with the same name: Chief. So guys can trim their hair before hanging out! Chief Coffee and Roastery has choices of coffee which taste tends to be strong. They are certainly suitable for those of you who want to stay up all day.

13 | Ardent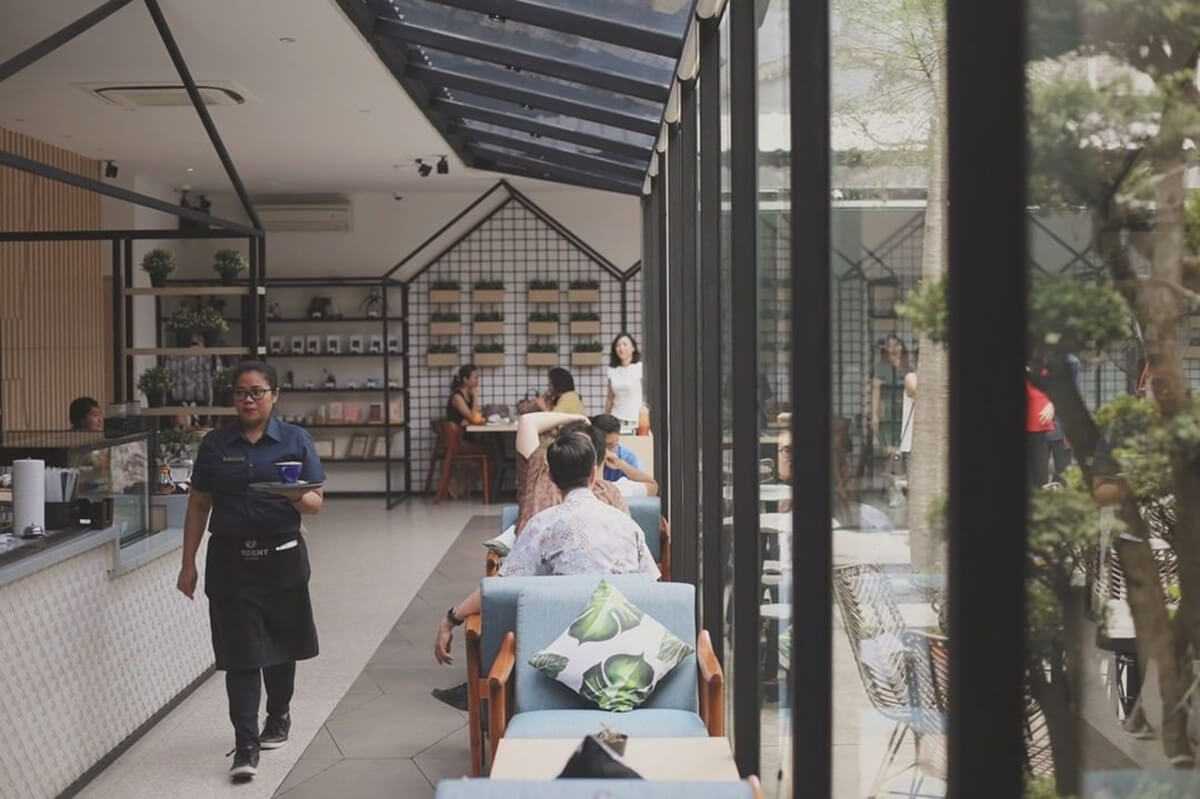 Image by ardent.coffee
With concrete shades decorating their place in Puri Indah, West Jakarta, Ardent Coffee has become a café that can satisfy selfie fans with their pleasant selfie spots in almost every corner. The café serves a variety of coffee choices such as Honey Milk Espresso which has a taste that is not too sour with the right amount of sweetness. The truffle fries are also crunchy and tasty as they are fried in truffle oil and topped with parmesan cheese. Yummy!

14 | Three Folks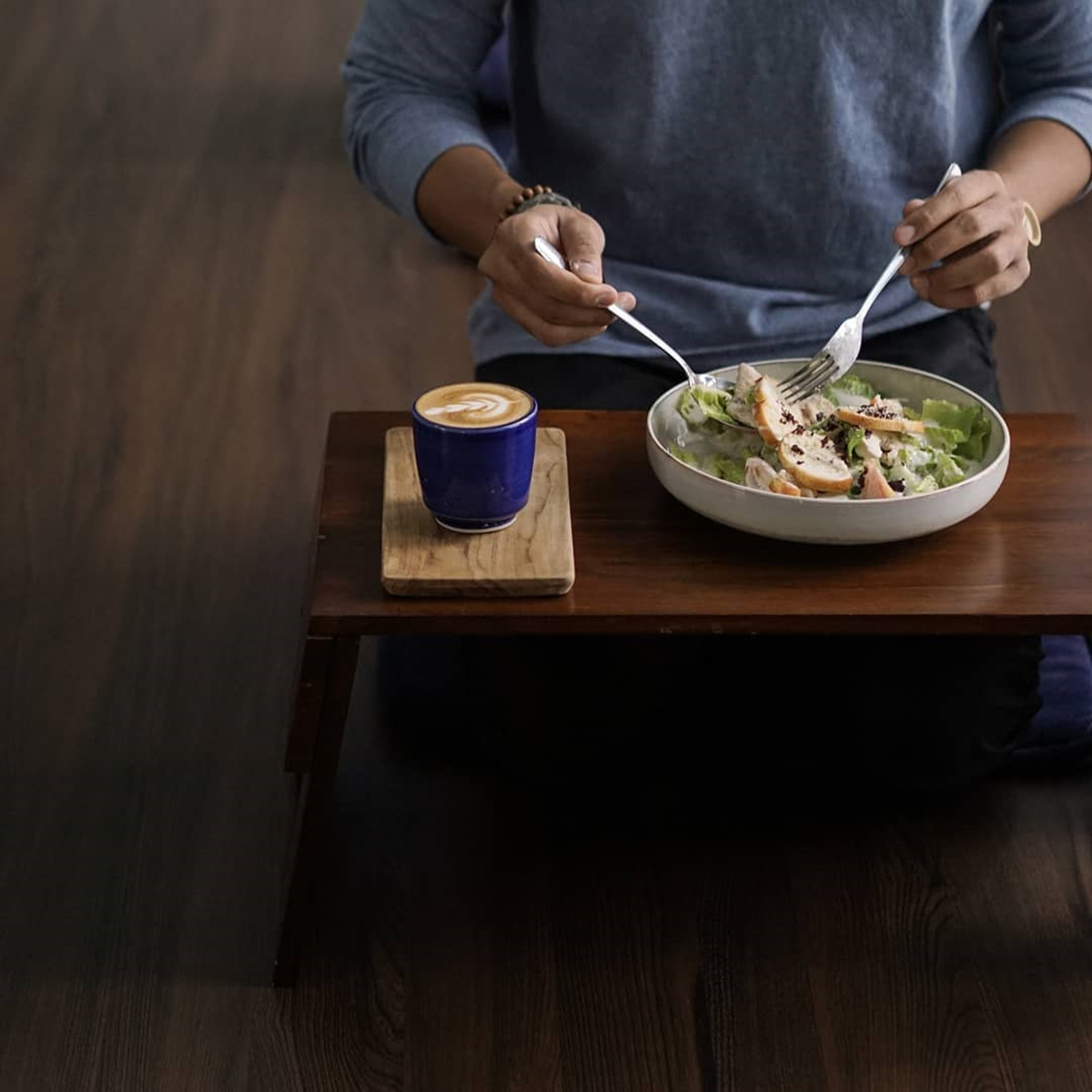 Image by three_folks
Located in Cilandak, South Jakarta, Three Folks is quite attractive to Jakarta's coffee fans. The cafe offers a wide variety of coffee choices, such as Gray Latte which tastes like milk tea, Folksgato which is an affogato with an ice cream flavour of your choice, and also FolksBomb which is a really delicious milkshake with coffee. Folksgato and Folksbomb are the café's signature drinks and definitely worth a try!

15 | Say Something Coffee
Image by saysomethingcoffee
Say Something Coffee is a coffee shop that is perfect for studying or working. The combination of their modern minimalist interior, jazzy hip hop songs in the background, and fast Wi-Fi connection gives the right atmosphere to boost your productivity! The baristas are informative when asked about their best seller menu. Try the espresso because it is well-filtered, smooth & quite earthy with an aftertaste that is not sour and slightly bitter. Also, you should order their Salted Egg Croissant! It is tasty even until the last drop.

16 | Pikul Coffee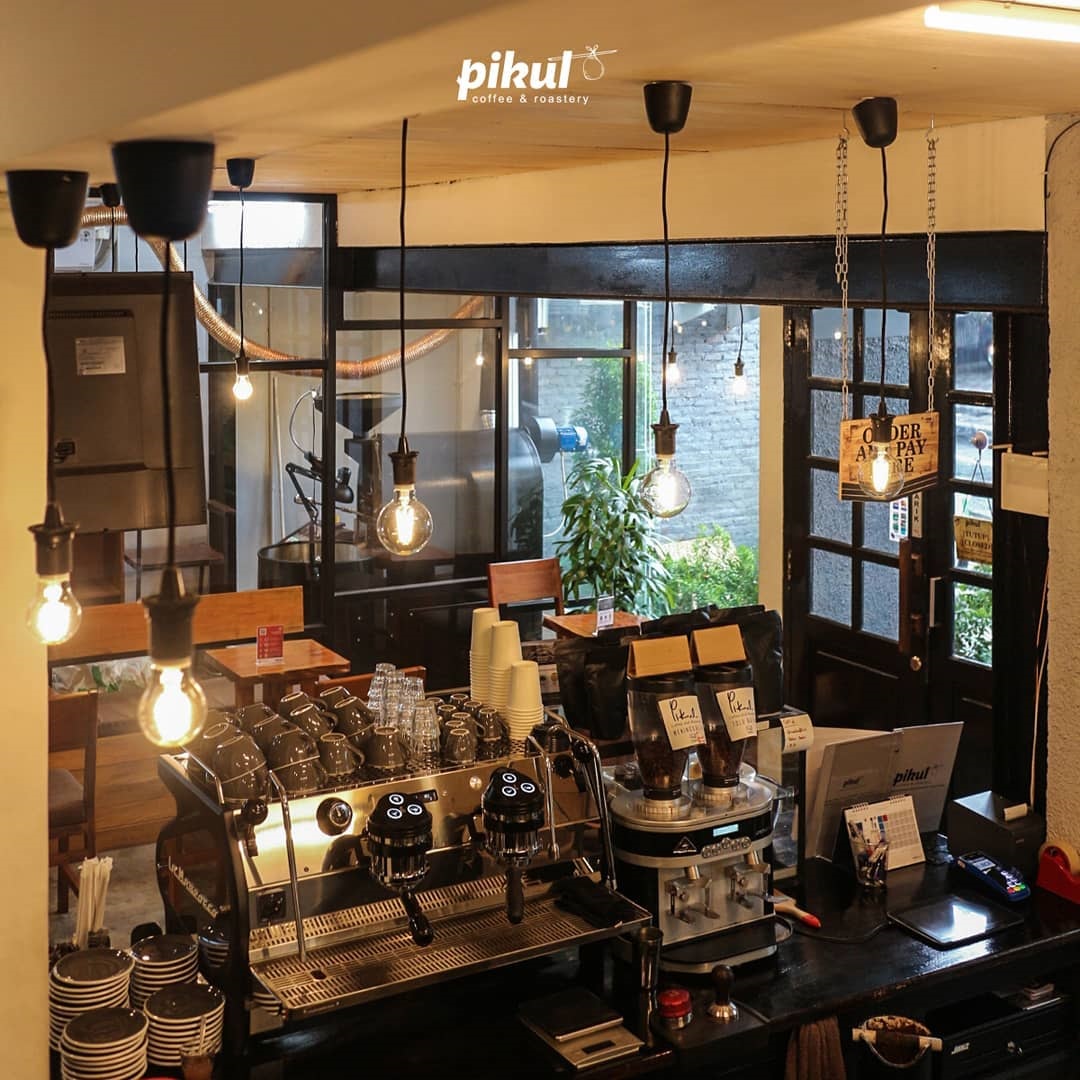 Image by pikulcoffee
Pikul Coffee is one of those perfect places to wait for Jakarta's busy traffic to subside. The place is cozy with lots of glass walls & glass windows that allow extensive light to shine in. They serve ice cappuccino differently which is in a fairly large-sized glass and with blended vanilla ice cream. In addition, their Quesadillas Beef is also delicious and can be shared up to 8 people!

17 | 7 Speed Coffee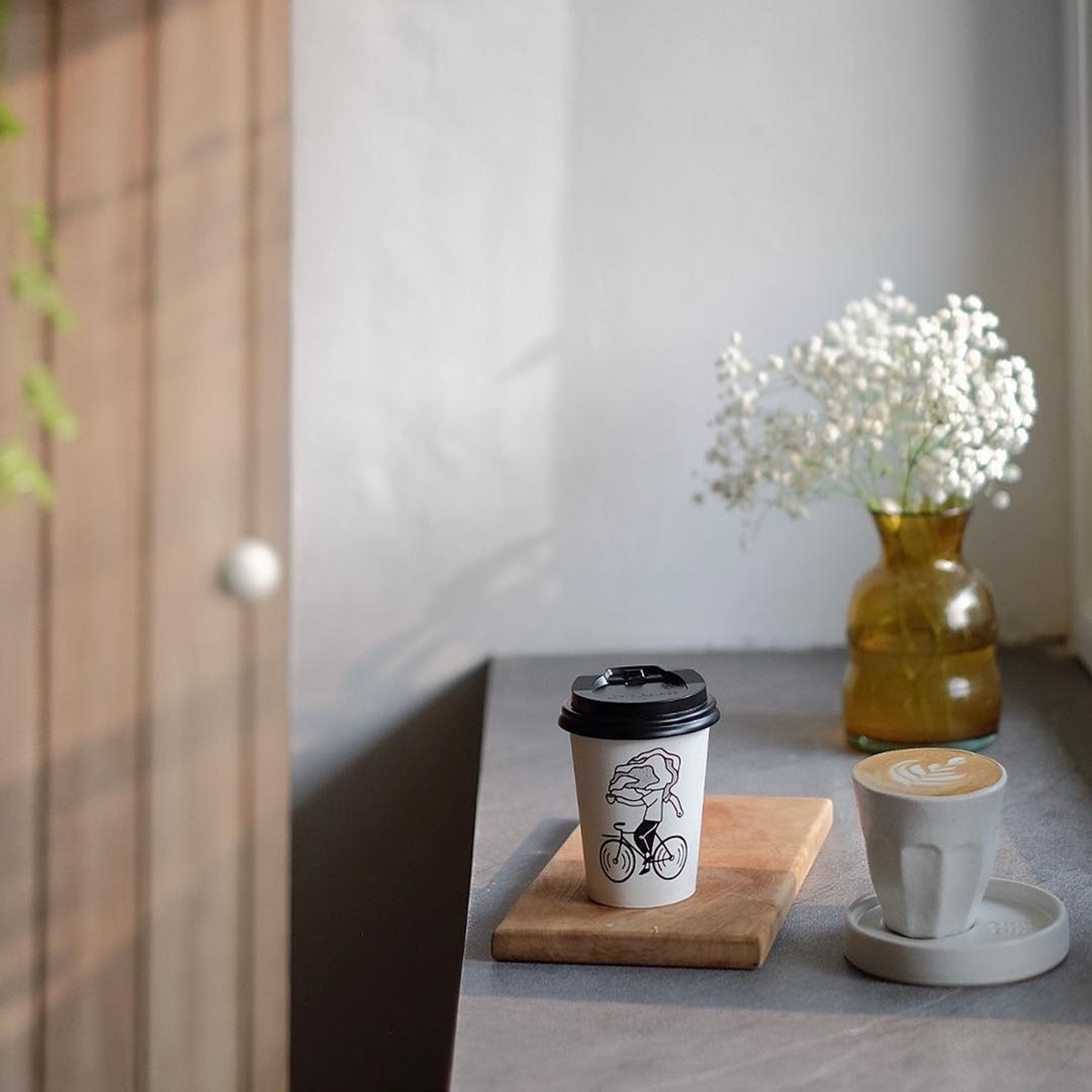 Image by 7speedcoffee
Speed Coffee is a small cafe that many people hunt for. Their cappuccino is really tasy with a strong and fruity taste. You might want to drink it without sugar to get the best taste of the coffee. They also serves rissole with smoked beef, mayonnaise, and macaroni pieces. Served warm, the rissole is a perfect match with a cup of cappuccino.

18 | Nitro coffee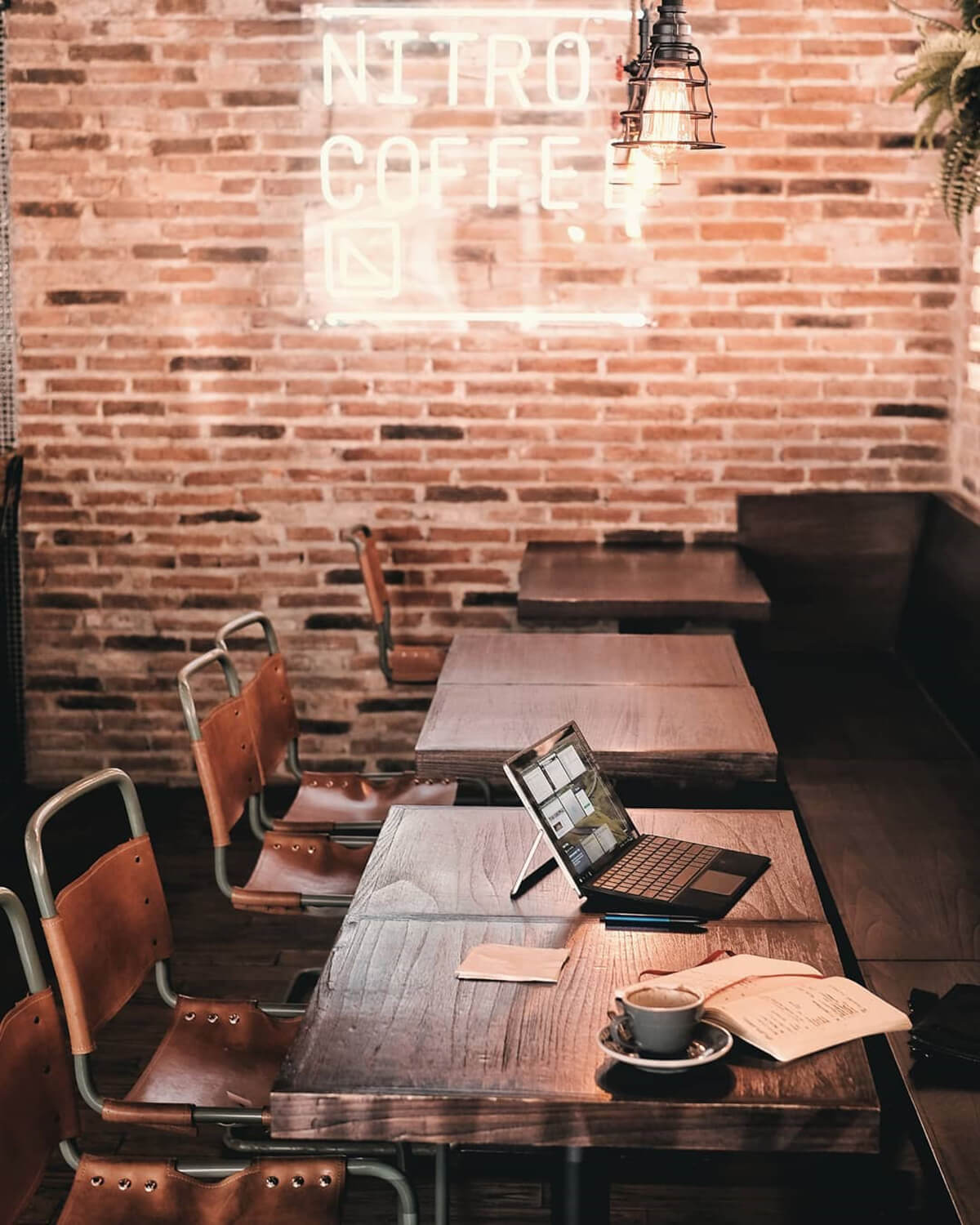 Image by nitrocoffee.id
For those of you who like to drink coffee without too much noise bothering you, Nitro Coffee is the most suitable choice. Their brick walls, wooden ceilings and the color choices that decorate the interior creates a cool atmosphere. Here, you can have a manual coffee brew like the Brew-V60 Manual with beans of your choice. You can also order several choices of croissants here, perfect for a nice me-time!

19 | Kopi Kalyan
Image by kopikalyan
If you like Chai Coffee Latte, you should visit Kalyan Coffee in Senopati, South Jakarta. The taste of their Chai Coffee Latte is very unique. At first, it tastes like ginger but then it brings the scent of orange peel. The coffee also tastes light. To accompany your coffee experience, you can order the buttery Almond Chocolate Croissant for the perfect snack!

20 | Guten Morgen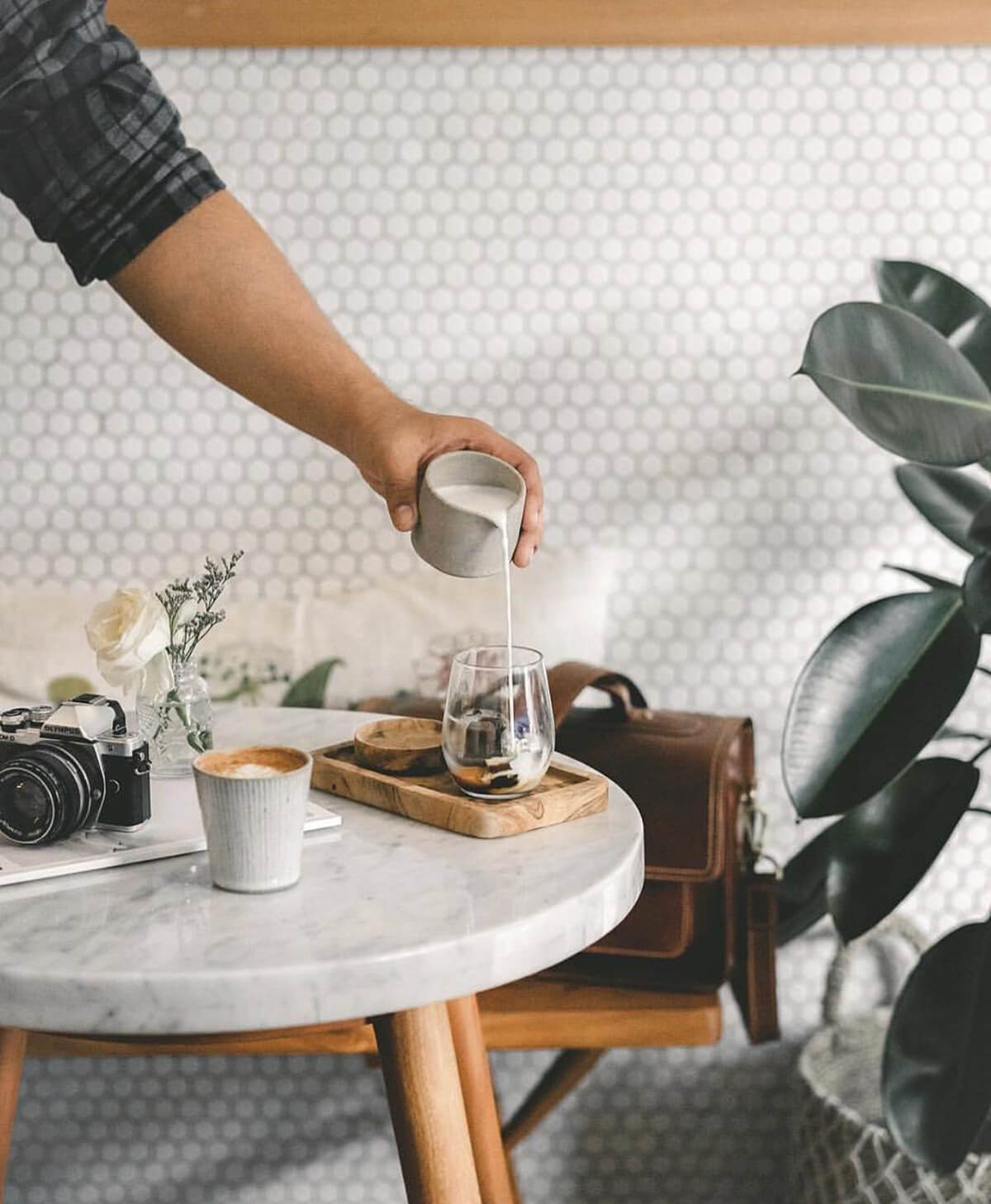 Image by gutenmorgencoffeelab
Guten Morgen in Tomang, West Jakarta, defines the beauty of combining a little coffee shop with a pretty flower store. The flowers, which are also made to decorate the coffee shop's interior, create a warm yet lovely ambiance. You should try their Kaffe Cubes, which is served with ice cubes of espresso with savory milk. The coffee is not too strong but the sweetness is just right. Guten Morgen is also famous with their Chasu Donburi – a bowl of rice with tender pork slices and a sunny side up egg. Sooo delicious!

Image Source of Header: manual.co.id