The Prestigious Pacific Asia Travel Association or PATA Travel Mart 2016 Business sessions were officially declared open today, 8 September 2016, with a ribbon cutting ceremony led by Indonesia's Minister of Tourism Arief Yahya , PATA Chairman Andrew Jones, and PATA Indonesia Chapter Chairman S.D Darmono (simultaneously Chairman of PATA Travel Mart (PTM) 2016 Organizing Committee). The ceremony took place in front of the Gate to Exhibition Halls 5-6 of the Indonesia Convention (ICE) BSD, Banten province, accompanied by delightful Indonesian traditional dances.
PTM 2016 has attracted delegations of 262 buyers from 56 countries with 9 accompanying spouses, sellers from 219 companies, 416 delegates from 35 countries, 65 international media from 15 countries, as well as 12 bloggers. "The number of participants has increased from last year's PTM in Bangalore, India which recorded 242 buyers from 55 countries, and 226 sellers from 28 countries, as well as 42 international media from 14 countries," said Minister Arief Yahya. The significant increase in the number of participants indicates the high interest of the global tourism industry to the Asia-Pacific region, in particular to tourism products of Indonesia under the brand: Wonderful Indonesia.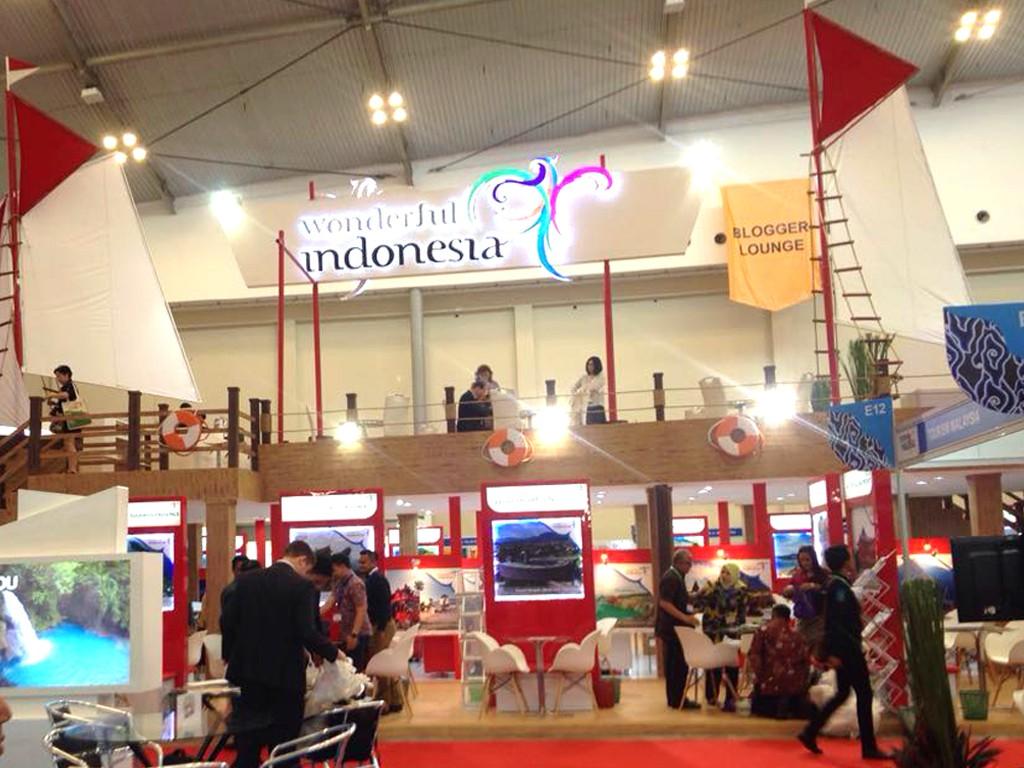 "The massive promotion of Wonderful Indonesia undertaken these last years through several media, and held worldwide in conjunction with many exhibitions,featuring Indonesia's 10 priority destinations, have definitely attracted the attention of the global tourism industry", added the Minister. Furthermore, the world's Trust in Indonesian tourism has grown stronger. The tourist industry in Indonesia has grown steadily so that in four years it is expected to double the volume of arrivals when Indonesia targets to reach 20 million international visitors by 2019.
As host country, the Indonesia Pavilion design is based on the Phinisi Schooner which is the icon of the nation's seafaring culture. The 450 square meters pavilion features 50 companies as Indonesia's top sellers, Provincial/Cities Tourism Offices, Sustainable Tourism Observatories in 3 Regencies (Pangandaran-West java, Sleman-Yogyakarta, and Lombok-West Nusa Tenggara), art and cultural products, a lounge, a coffee bar offering aromatic Indonesian coffee, and more.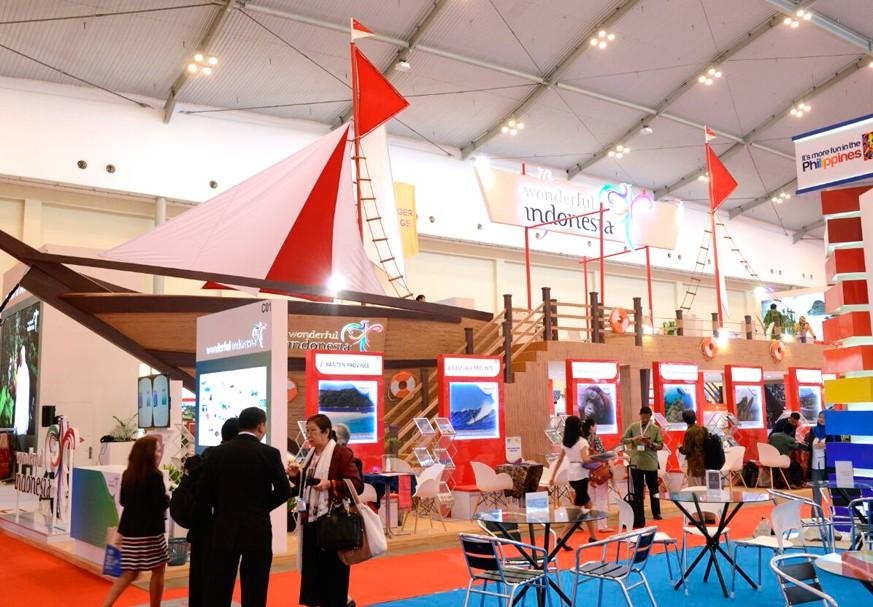 PATA Mart is an exclusive Buyers meet Sellers contract trade show where each are given pre-scheduled appointments to discuss and hopefully complete business deals.
Meanwhile, on Wednesday evening, 7th September, Indonesia's Vice President, Jusuf Kalla, gave his Opening Remarks to delegates at the Welcome Reception, recalling that this was the 2nd time that he was asked to give an opening speech after a similar event in 1974 at the first ever PATA Travel MART that was held in in Bali.
"This year, I am again given the honor to open PATA Travel Mart 2016. Do explore wonderful Indonesia" said the Vice President to the audience. He also thanked the Chairman of PATA, Andrew Jones who helped bring this important tourism market exchange to the Indonesia. "Our diversity in art, culture, natural landscape, to culinary presentations are truly alluring. We have thousands of kilometers of beaches, thousands of islands, hundreds of cultures, and a lot of mouthwatering culinary attractions, friendly people, and beautiful dances that can be found all across the archipelago" said Vice President Jusuf Kalla before proceeding to play the Angklung traditional musical instrument from West Java, thereby officially opening PATA Travel Mart 2016, Jakarta.