North Lombok Earthquake: Tourism in Lombok and Bali Remains Conducive
Jakarta, 5 August 2018 – A 7.0 magnitude earthquake, followed by a series of aftershocks, struck North Lombok in North Nusa Tenggara, today 5th of August 2018 at 18.46 Western Indonesian Time. The shock was also felt in Bali and some parts of East Java. Ministry of Tourism of Indonesia has been coordinating with the local government of West Nusa Tenggara, tourism stakeholders and disaster management boards and hereby stated that no tourist has been injured or impacted by the quake.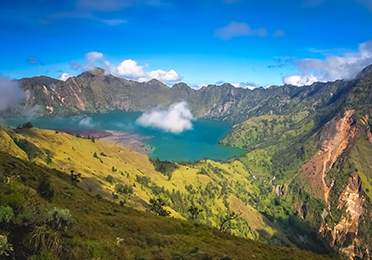 Despite the minor damage, Lombok International Airport (Lombok) and Ngurah Rai International Airport (Bali) operate normally. Tsunami early warning has been lifted by the Indonesian Agency for Meteorology, Climatology, and Geophysics (BMKG) at 20.25 Western Indonesian Time. We encourage tourists to stay calm and alert, follow government instruction, and keep updated only from official sources such as @infoBMKG and @BNPB_Indonesia.
Contact Person at Ministry of Tourism

Dessy Ruhati
Deputy Director for Tourism Crisis Management
Ministry of Tourism
Republic of Indonesia
Phone: +62 81221702739
Email: dessyregar@yahoo.co.id