The island of Bali is a traveler's dream destination with its pristine beaches, terraced rice fields, and rich culture that the visitors will have once they get past the Ngurah Rai Airport. Formerly known as Denpasar International Airport, this is Indonesia's third-busiest international airport which built in 1931 with a grass runway in Tuban and currently becomes the main gate for Island of Bali as the top destination in the world. Located 13 km south of Denpasar, the airport is capable of serving aircraft up to the size of Boeing 747-400. In 2014, Ngurah Rai International Airport became the world's 7th best and the best in Indonesia in Airport Service Quality by Airport Council International among 79 airports, with the capacity between 5-15 million passenger a year, then then rose again to number 3 position in the first quarter of 2015.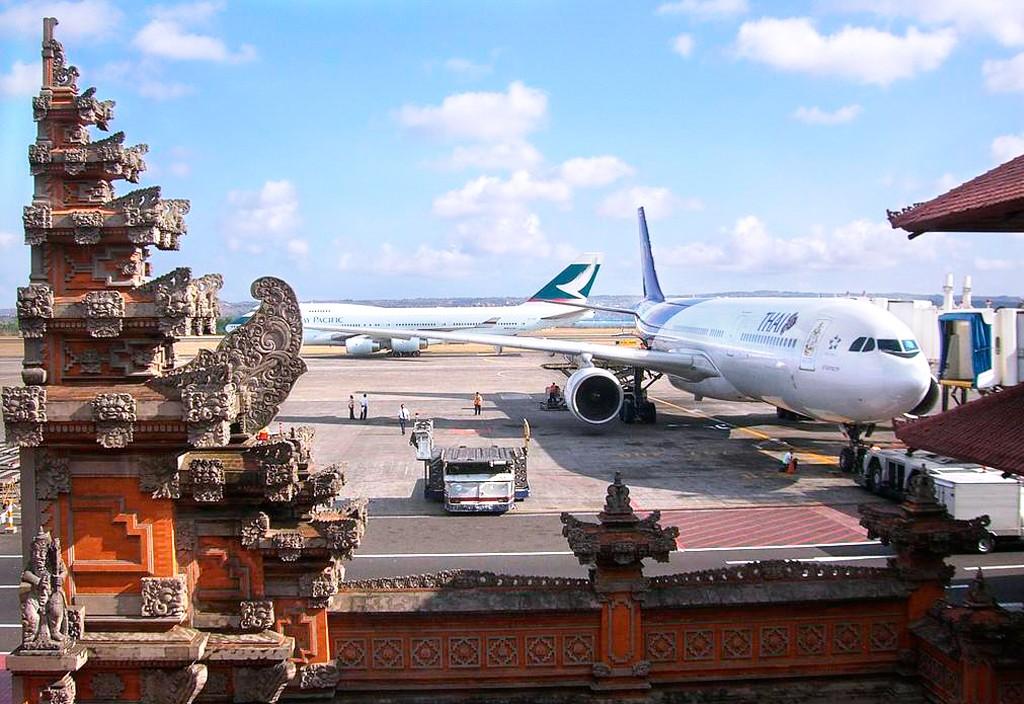 The airport has one domestic terminal and one international terminal which are set within walking distance from one another and are separated by the Festival Plaza, as well as a cargo building. The older building is used as the domestic terminal while the international terminal is located in a newer, L-shaped building. The new L-shaped International Terminal, with iconic Balinese-style and wave-shaped roof, has three levels:
Level 1: Arrivals, with five baggage carousels, customs, currency exchange and car hire agencies.

Level 2: Airside Departures, with check-in counters and 14 gates, as well as food, drink and retail stores. 2 internet hotspots are also available.

Level 3: Food, drink, retail shops and offices
Get Around
Bali is a great place for shoppers and the airport is no exception. Whether you're faced with hours of layover or you've arrived early only to be confronted with a long delay, the airport provides a plenty of fun things to do in. Between the two terminals, there's a 'Festival Plaza' with lots of places to get a souvenir or gift for the folks in home. Most ATMs for international arriving passengers are available on the first floor, after exiting customs, which allow you to "Shop till you drop".
There is a luggage storage office next to the entrance of the International Departure Terminal, IDR 50,000 for international passenger and IDR 25,000 for domestic passenger. The terminal also has prayer rooms, smoking areas, showers and massage services. Various lounge areas are provided. Some are including children's play areas and movie lounges, broadcasting movies, news, variety & entertainment and sport channels.

Getting into Town

Taxis
Ngurah Rai Airport Taxi is the only taxi that have a service counter and allowed to offer service out of the airport. The official taxi counter is located outside the arrivals hall (exit arrivals turn right). Simply just take a slip of paper and pay the driver on arrival. It's cheaper to use the taxi for up to 3 people travelling together.
Shuttle Service
You can get a shuttle from Denpasar Airport to several of the larger hotels in Kuta called Plus Priority. There is a lounge at the International arrivals area of Bali Airport which opens from 10 am until midnight. A shuttle ticket costs USD25 and is valid for five days all over the island (Uluwatu, Ubud, Kuta, Legian, Jimbaran, Seminyak, Sanur, Tanah Lot, Nusa Dua, and even to Kintamani).


Public Bus

A public bus, Trans Sarbagita, runs from the airport to Central Denpasar (Denpasar, Badung, Gianyar and Tabanan). Operates daily from 5am to 9pm, this bus stops at the International arrival terminal, at the left corner where airport taxis park as well.