As the main destination for tourism in Indonesia, Bali offers a lot of things to make your holiday wonderful.
This Island of Gods also welcomes all kinds of travelers around the world.
For instance, if you are on a tight budget, you can easily find a basic bedroom at guesthouses located near some of the famous spots in the island. But, for those looking for opulence, you can also splurge to get more comfortable yet luxurious facilities. Here are our recommendations if you want to stay and enjoy the comfort of the luxurious private villas in Nusa Dua, Bali.
1 | Amarterra Villas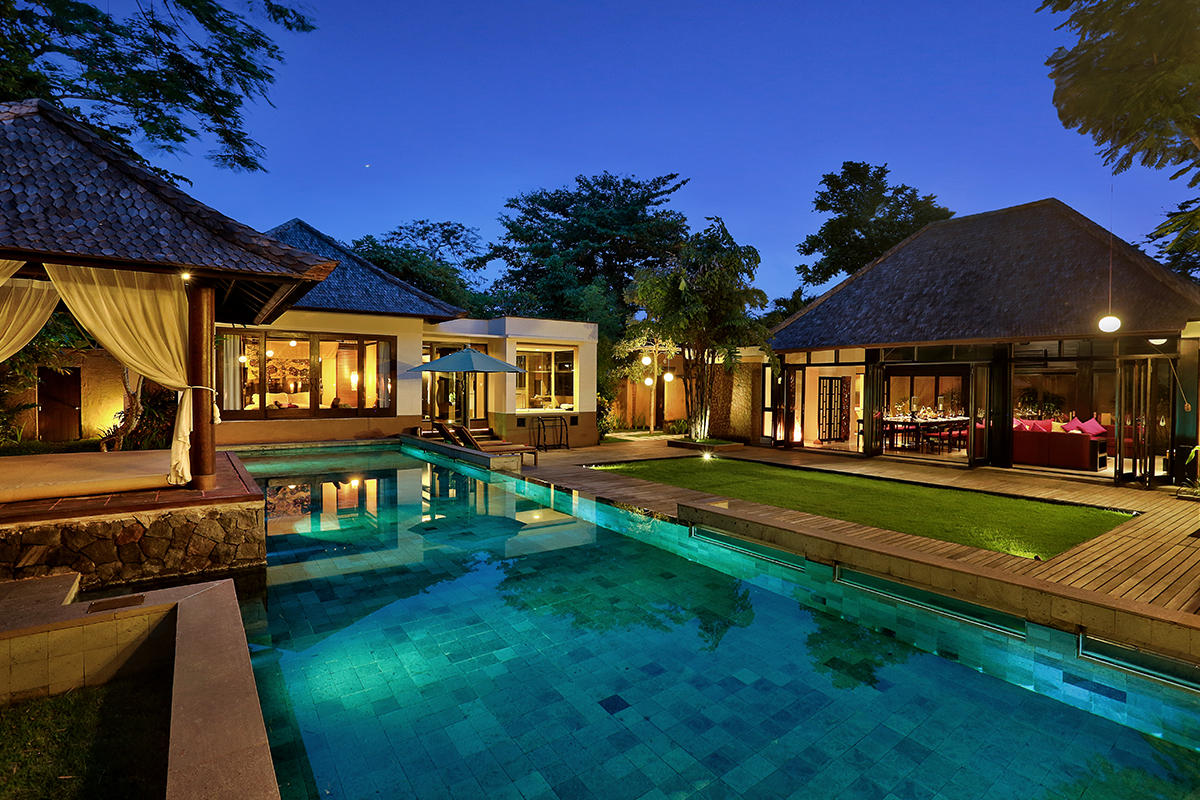 Image source: ITDC

This villa adopts the concept of Balinese local culture. You can chill at its open gazebo on the side of its wonderful swimming pool. It provides 39 private villas to accommodate all your needs and comforts while staying here. There are three types of the villa that Amarterra Villas offers, namely one-bedroom, two-bedroom, and special villa.
The cultural heritage is also infused in its interior design, with parquet floors, rattan chairs, wooden beds and marble bathrooms provided in each room. This villa is perfect for those seeking to relax within the exclusive experience at the very heart of Nusa Dua splendor.

Address: ITDC Resort Lot Block B, Bali, 80363
Contact: +62 361 776 400
Email: info@amarterravilla.com
Website: amarterravilla.com
Social media: @amarterravillas (Instagram)/ Amarterra Villas Bali (Facebook)
Price: Start from USD 271

2 | Kayumanis Private Villas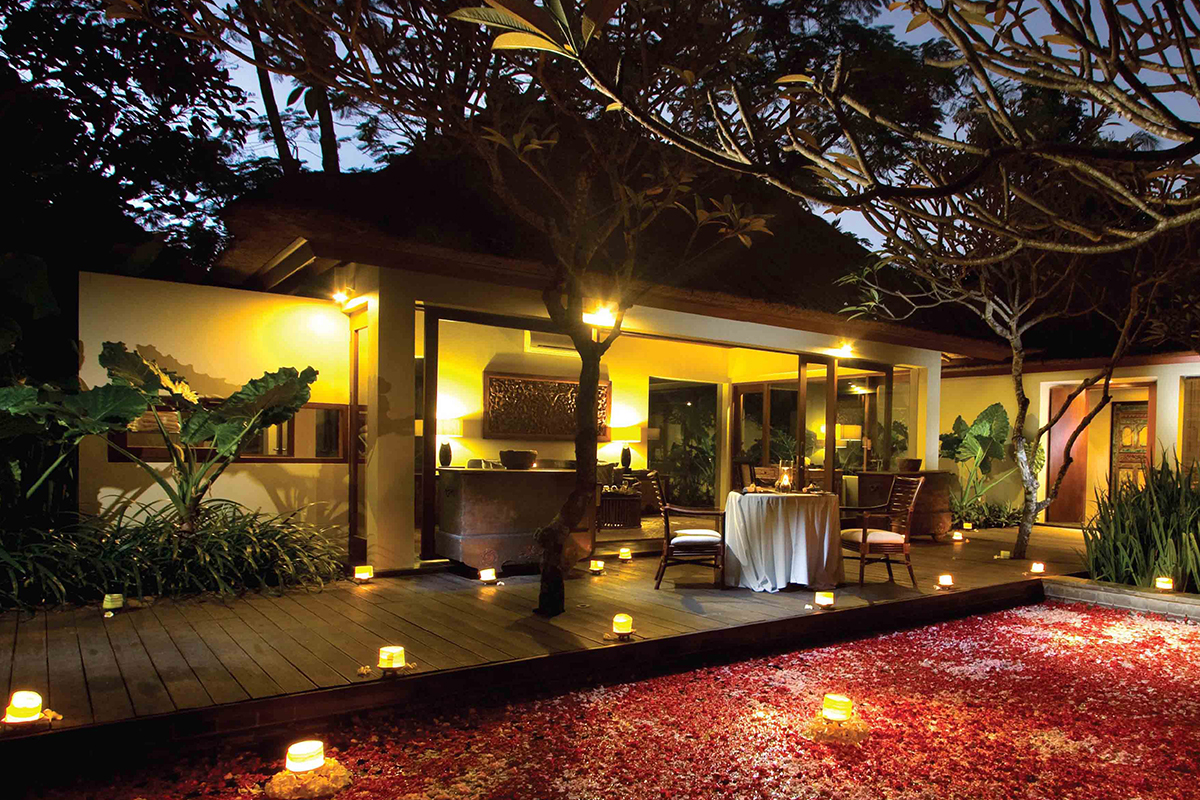 Image source: ITDC

The Kayumanis team believe that 'life is a private celebration' and as a result, each villa has been designed with its own unique and distinctive architectural theme to fit a customized private space.

It provides semi-open bathing facilities, complete with an outdoor shower recess and a personal plunge pool so you can make the most of your experience here. A beautiful garden is also provided in each villa, where you can have a romantic dinner or enjoy the serene nature all around.
This villa provides their very own beach club with sun-loungers, umbrellas and bamboo mats. Kayumanis Private Villas also offers an arrangement of gourmet picnic lunches if you wish to spend a whole day at the beach.

Address: ITDC Area Nusa Dua
Contact: +62 361 770 777
Email: experience@kayumanis.com
Website: www.kayumanis.com
Social media: @kayumanisresort (Instagram)/ Kayumanis Nusa Dua Private Villa Spa (Facebook)
Price: Start from USD 800

3 | Awarta Resorts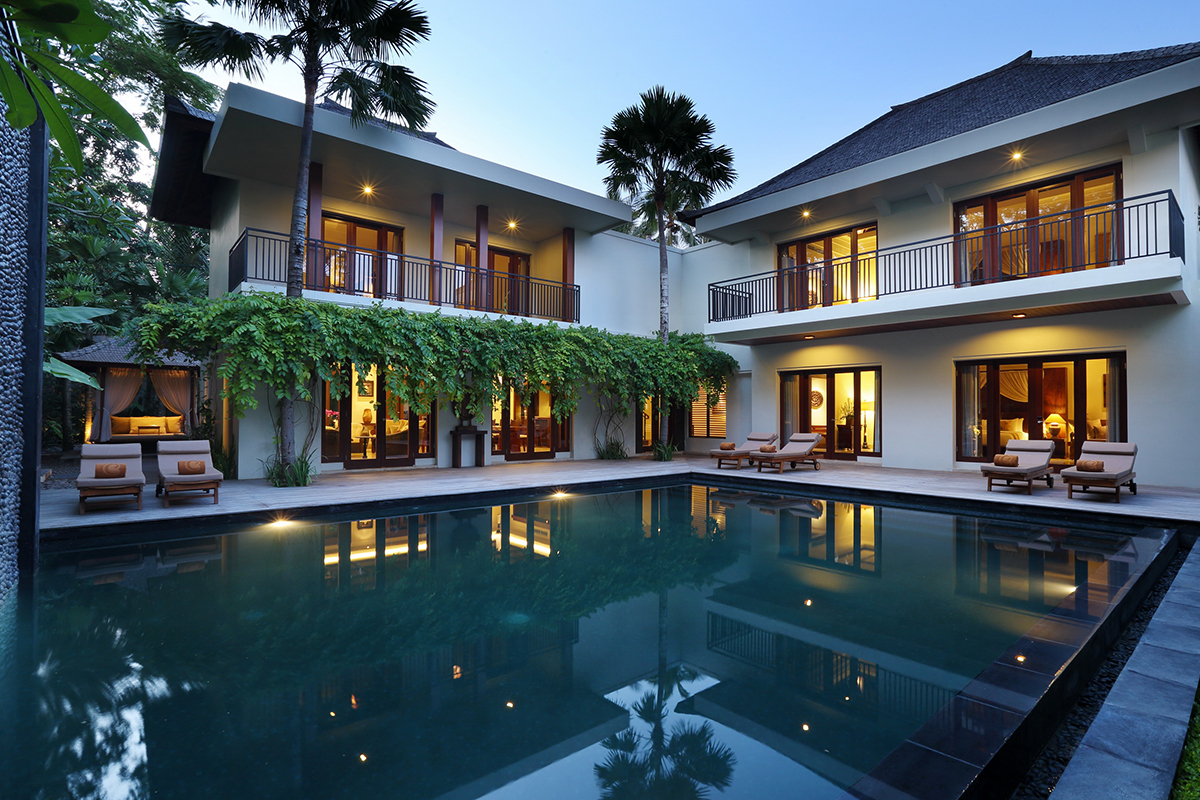 Image source: ITDC

This resort takes its inspiration from the Peranakan people and tastefully infuses Indonesian and Chinese culture. As a result, the resort creates a unique atmosphere, combining the rich modern-oriental style architecture with the warm, traditional Balinese style.
It offers treatment and facilities that will make you feel make you feel like royalty. You can swim or just relax at the private pool provided in each villa. This resort also offers personalized butler services which are tailored to your needs. Once you leave this resort, you will always want to come back to experience being of a King and Queen.

Address: ITDC Complex Lot NW 2 & 3 Nusa Dua
Contact: +62 361 773 300
Email: reservation@awartaresorts.com
Website: www.awartaresorts.com
Price: Start from USD 480

4 | ST Regis Villa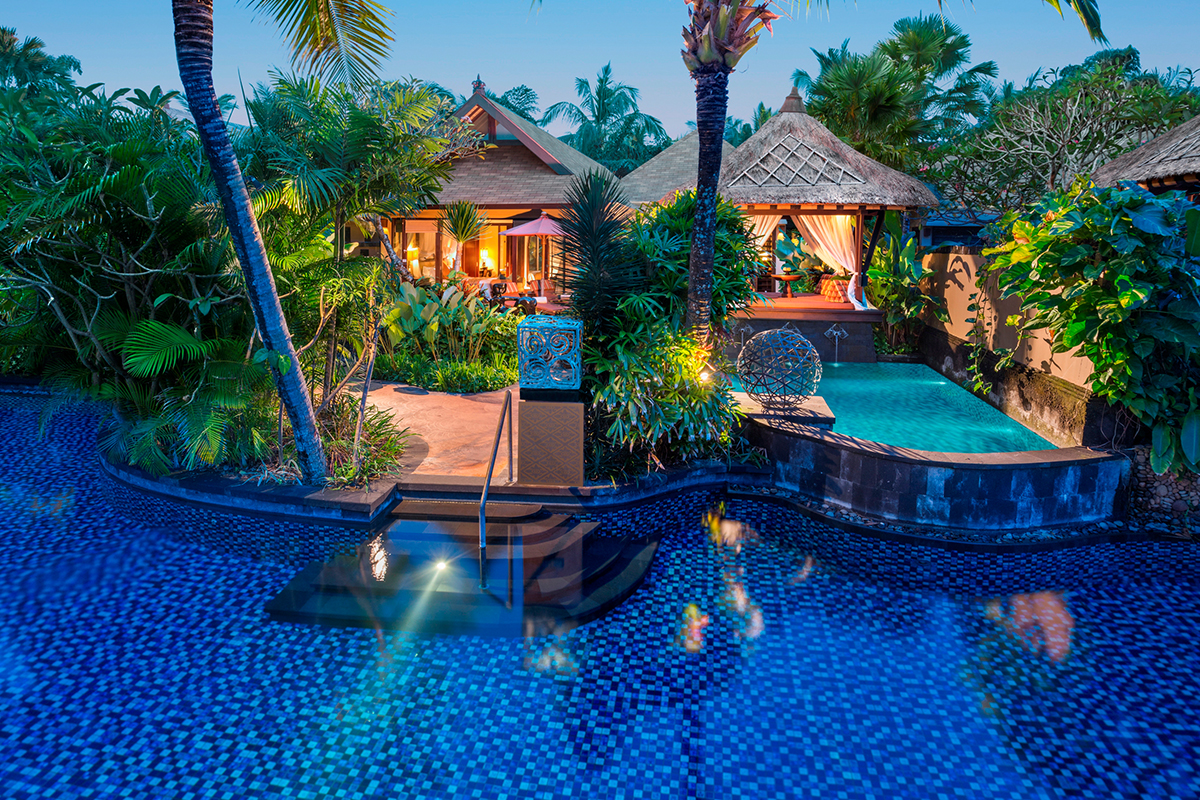 Image source: ITDC

If you are yearning to enjoy direct access from the cradle of a lavish bedroom, straight to a private beach in Nusa Dua, you may want to stay at one of the stunning St. Regis Villas. Known for its amazing service and meticulous details, you may find this resort's panorama also quite breathtaking. There are a few types of the villa that you can choose from namely Gardenia Villa, Lagoon Villa and The Strand Villa, all of which weave leisure and luxury into one space.

Besides that, this villa also provides a magnificent 3,668-square-metre turquoise lagoon with salt water. You can relax your muscles by dipping into the salt-water hot tub or jumping into the cool, refreshing swimming pool. Catch a tan on the water's edge or splash in the shallows whilst you enjoy a beverage from the nearby Kayuputi Restaurant.

Address: ITDC Complex Lot S6, Nusa Dua
Contact: +62 361 8478 111
Email: reservation@stregis.com
Website: stregisbali.com
Price: Start from USD 433

5 | The Laguna Pool Villa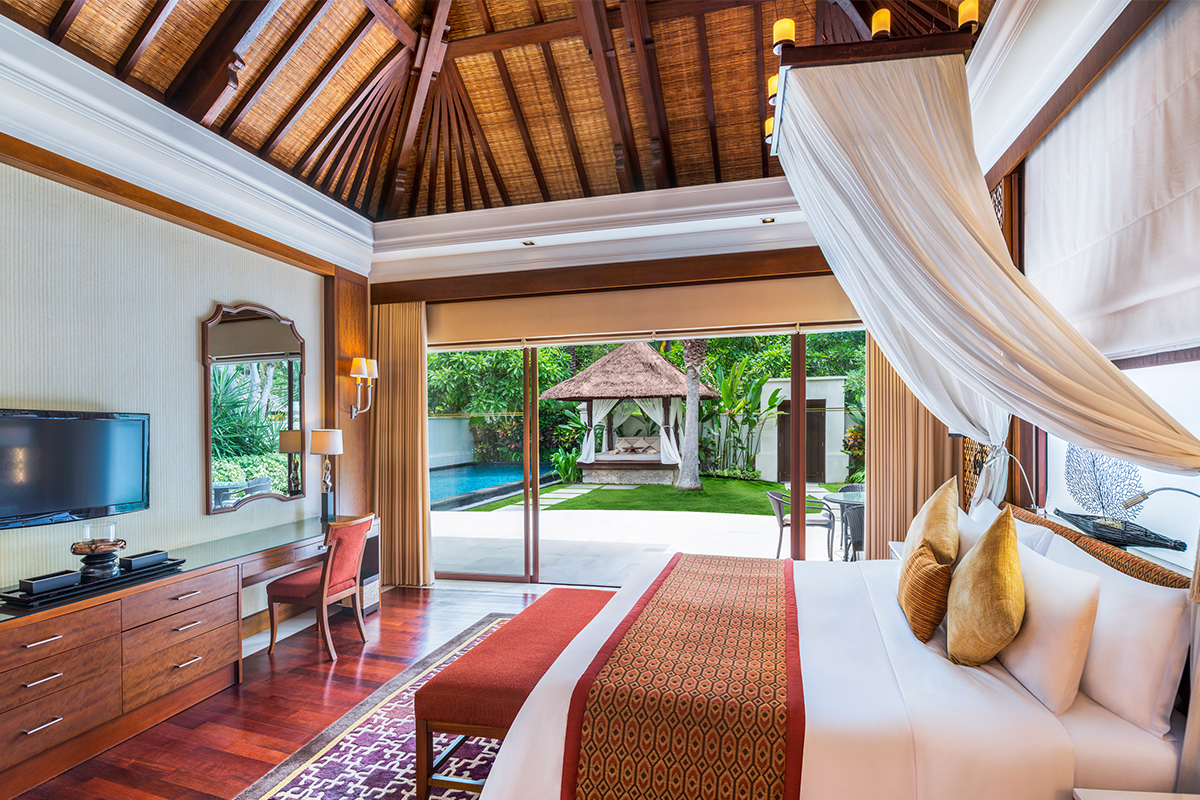 Image source: ITDC

This villa offers exceptional service and treatment to make its guests feel like royalty. Experience a posh entrance with royal guards lining along the driveway whilst the boom of the gong echoes as you approach the lobby of The Laguna Pool Villa. There is also the cozy Hibiscus Villa offering you a homey ambiance with a private pool.

The villas offer panoramic and calming views of the Indian Ocean. There are 287 guest rooms of various shapes, sizes, and styles that will give a memorable experience whilst staying here including that of the Lagoon Access Room which connects you directly to the crystal-clear water from the balcony. Overall, there are seven lagoons and pools which have been beautifully designed and tailored to help its guests unwind and take that well-deserved and overdue holiday.
Address: ITDC Complex Lot N2, Nusa Dua
Contact: +62 361 771 327
Email: laguna.reservation@luxurycollection.com
Website: thelagunabali.com
Price: Start from USD 124
Plan your intimate yet refreshing Bali vacation here.
Photo source of header banner: ITDC