Here's our list for the best things to do in Lombok on your next trip.
1 | CLIMB Lombok's famous Mt Rinjani - the second highest volcano in Southeast Asia. It boasts a magnificent lake cradled within its now extinct crater and stunning panoramas from its challenging 3,726m high peak.
2 | DIVE the "Gili Islands". These three small islands, off the northwest coast of Lombok, attract tens of thousands of diving enthusiasts from around the world every year.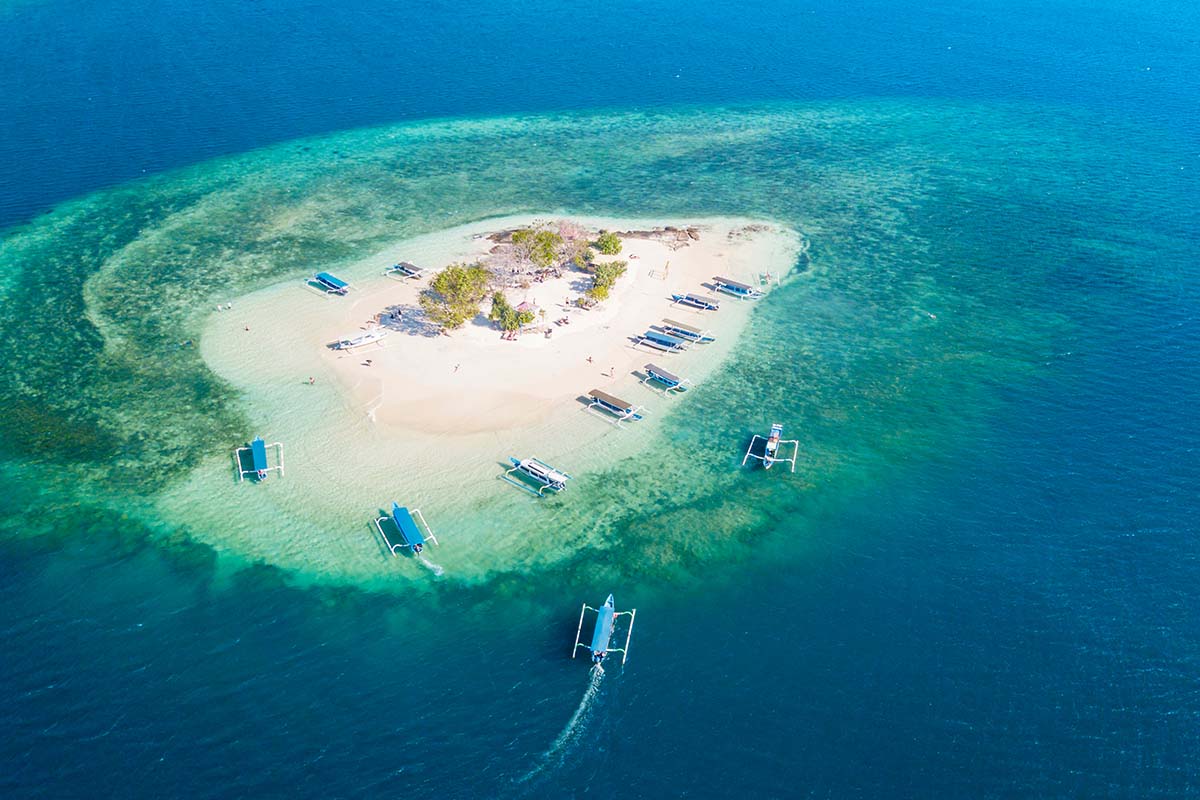 Whether it's learning to dive, or expanding your skills, the Gilis are known for excellent visibility and a variety of exciting dive sites for all levels. PADI and SSI certified dive centers on the islands, with qualified instructors speaking a range of languages, make it easy to find an outfit that suits you.
3 | HIKE With much of the island still covered by untouched jungle and rainforest, hiking is as easy as strapping on your walking shoes!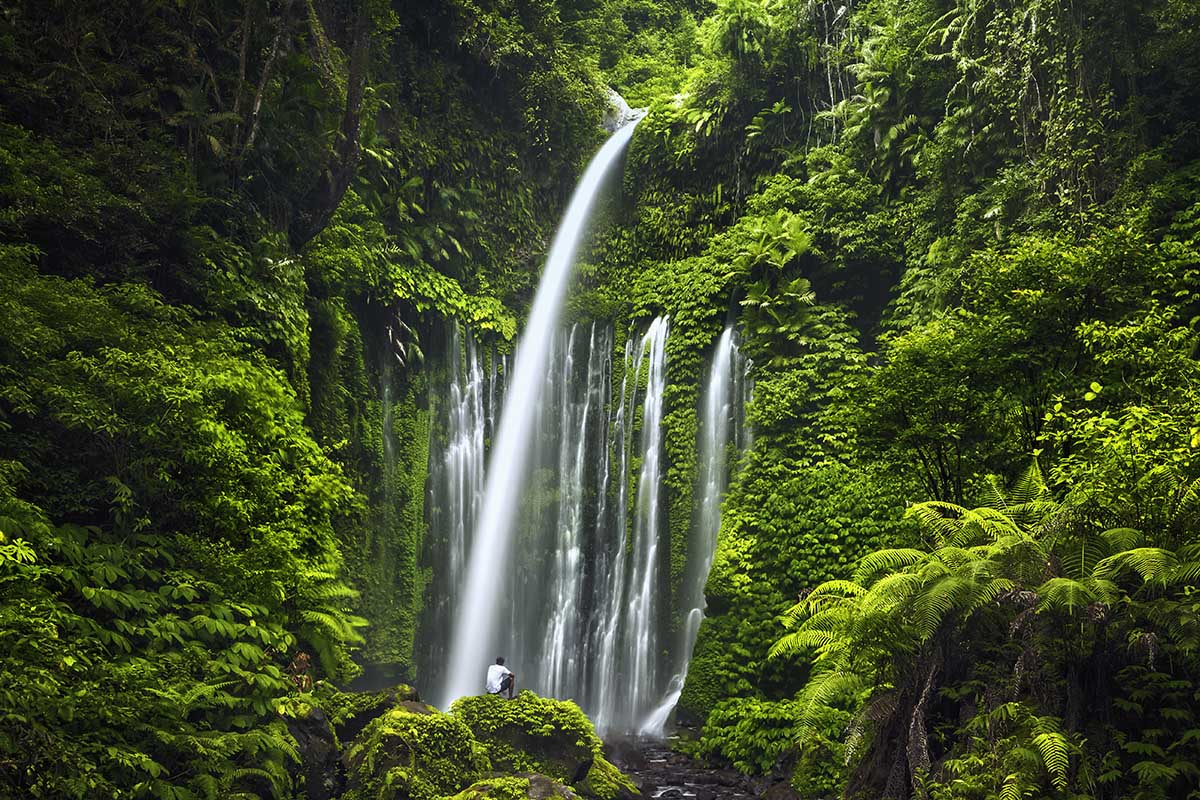 Discover hidden waterfalls such as Tiu Kelep near Senaru in the north, or the veiled falls of Benang Kelambu at Aik Berik in Central Lombok. Take a walk through the green rice fields of Tetebatu, or book an adventure off the beaten path with local guides: The Great Lombok Trail.
4 | THRILL Not for the faint of heart! Strap yourself into a harness and paraglide from Bukit Pergasingan, high on the slopes of Mt Rinjani, or throw yourself from the top of are Guling Hill to glide over the scenic coastline of South Lombok.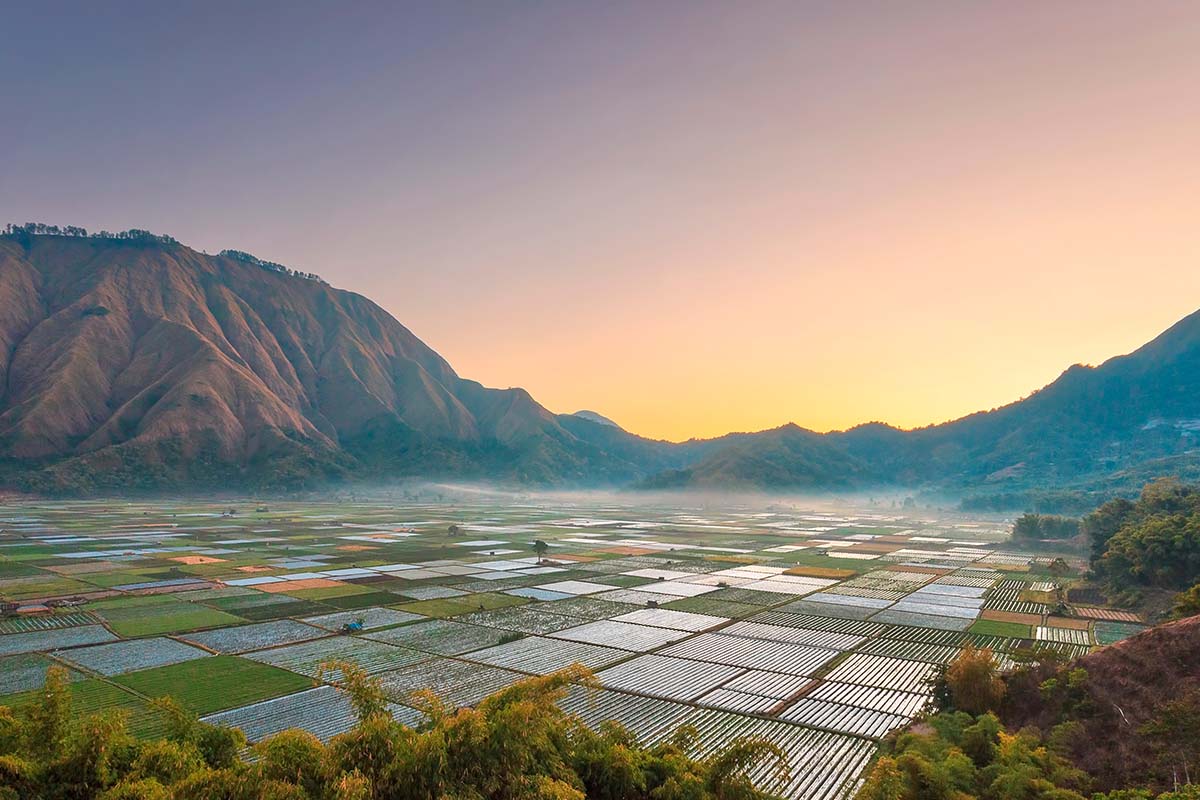 When the wind is blowing, head to The Playground at Ekas for an action-packed, adrenalin-pumping day of kiteboarding, wakeboarding, parasailing, surfing, dirt-biking, and more!

5 | CHILL Breathe, stretch and unwind in a paradise setting of fresh air and natural, unspoiled beauty! You'll find yoga classes and retreats all over Lombok, from H2O Yoga and Meditation Center on Gili Air, to Mana Retreat in Kuta. Immerse yourself in a range of holistic healing treatments with certified teachers in all yoga disciplines, from ashtanga to acroyoga.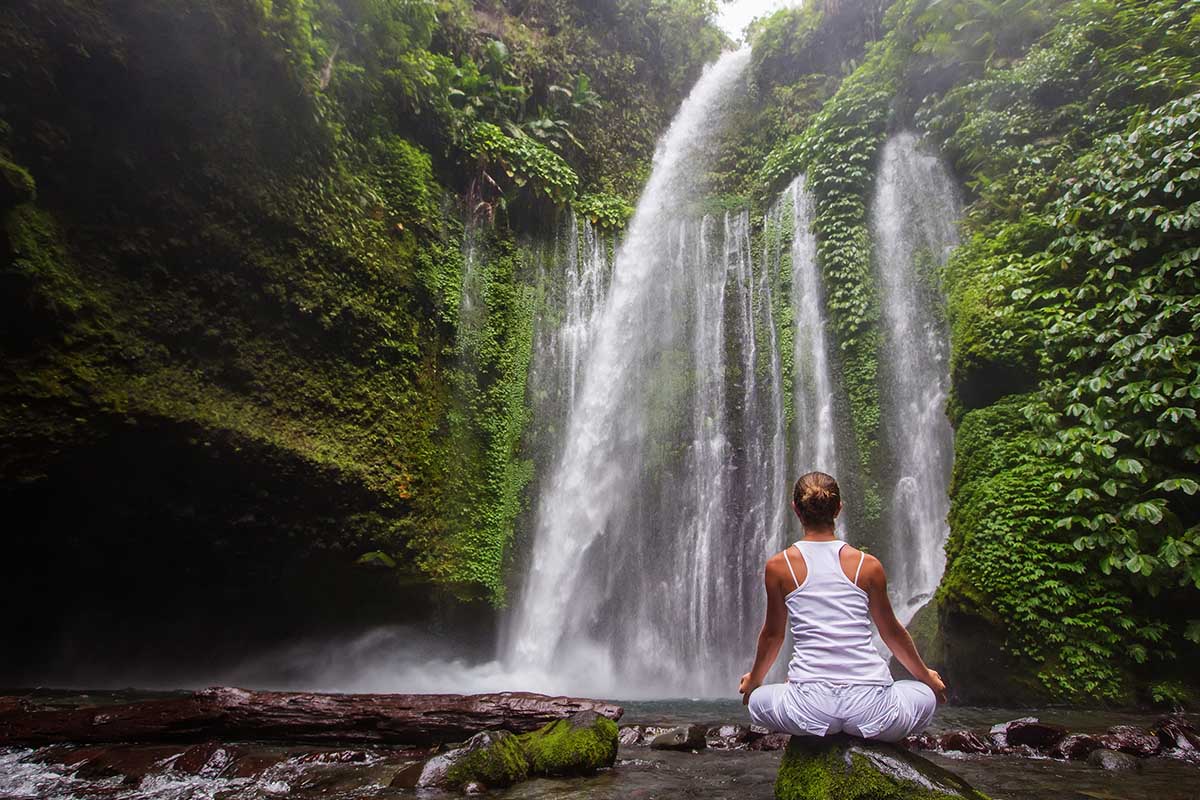 You'll also find a world-class Ayurvedic retreat at Devaya Ayurveda in West Lombok – run by a fully-qualified Ayurvedic instructor and personal trainer, offering healing workshops and retreats, authentic Ayurvedic therapies, massages, organic cooking classes, yoga and more.

6 | EAT Lombok is home to the Sasak people whose cuisine celebrates the fiery red chilli!  In the late afternoon and evenings, seek out the street food hawkers selling smoky satay cooked over coconut husks, grilled fresh fish, and a huge variety of exotic and tasty dishes.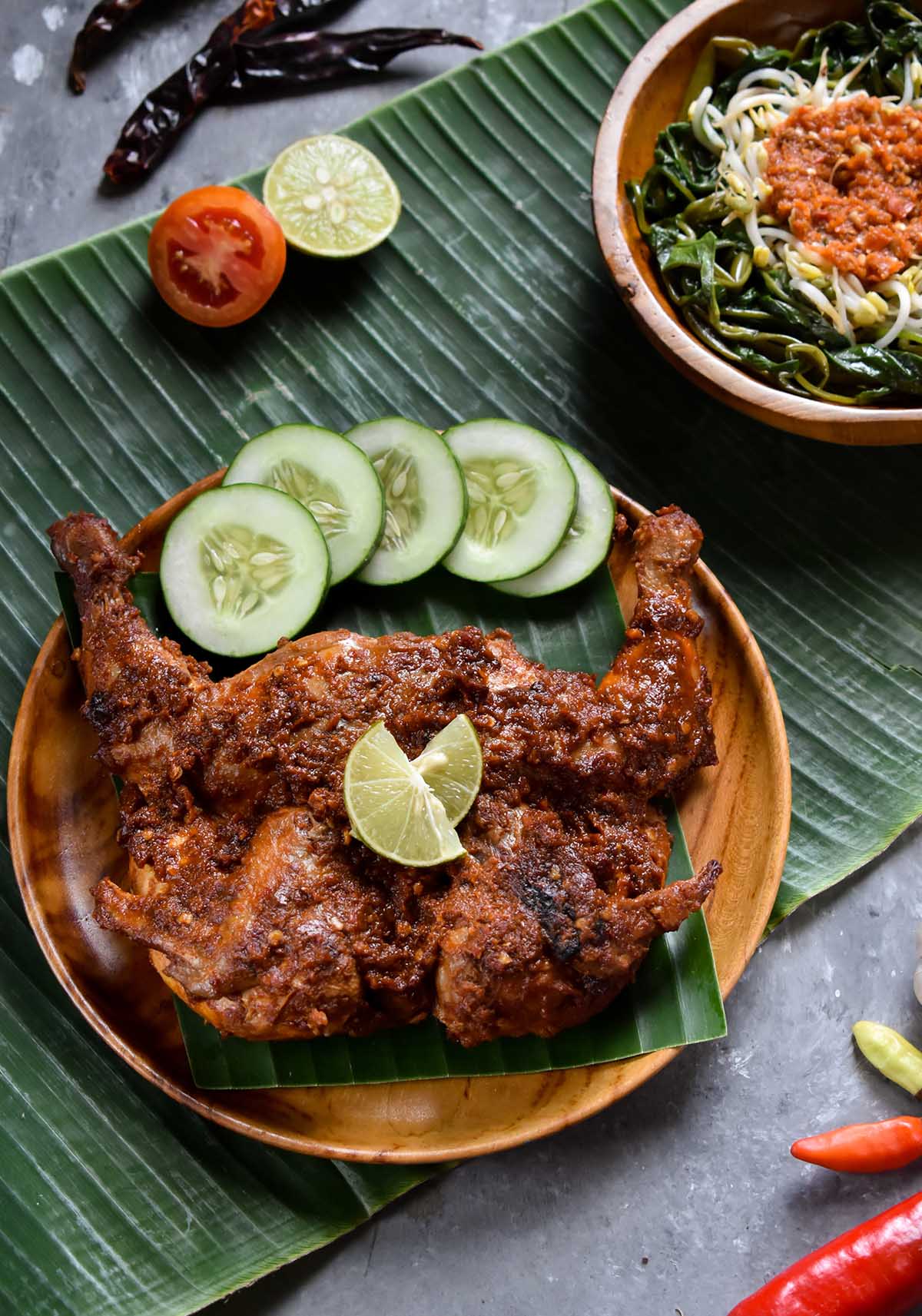 Must try: Lombok's famous Ayam Taliwang - grilled chicken marinated in spices and coated with a fiery tomato chilli sauce!
7 | DINE Oh yes, it's not all street food either. These days, Lombok proudly wines and dines with the best! You'll find 5-star fine dining venues, with top notch cuisines from around the world, rubbing shoulders with stylish new age restaurants; serving everything from foie gras with home-made apple chutney to avocado on rye topped with organic microgreen sprouts!
8 |  BEACH - Lombok boasts some of the most beautiful beaches in South East Asia, as voted by TripAdvisor® readers for many years running!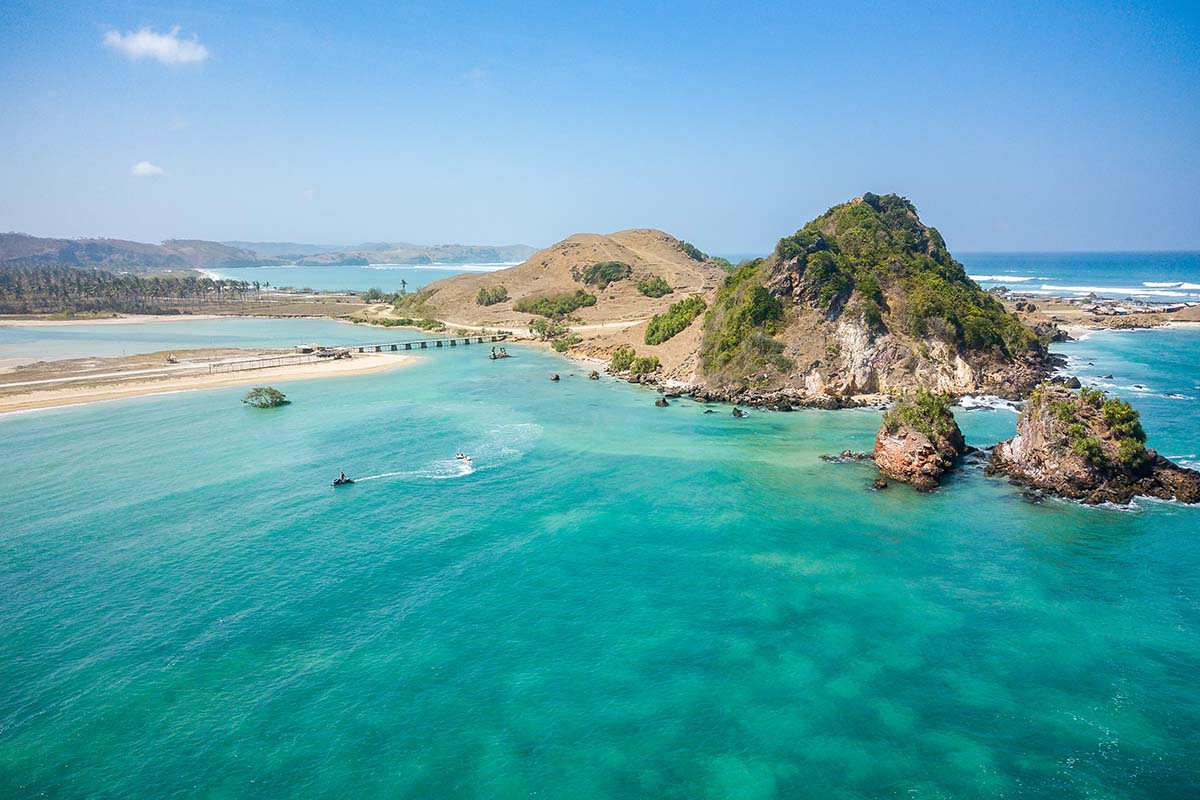 Swim, snorkel, dive, take a long leisurely stroll along a deserted beach where yours are the only footprints in the sand; or stake out a sun lounge, order up a cocktail and simply enjoy the sublime views over stunning beaches all around the island.
9 | BOAT With so much water and so many islands, you'll be hopping on speedboats and local outrigger boats (called perahu) to explore it all! Charter a perahu to island hop, or hire a catamaran to spend the day cruising in style.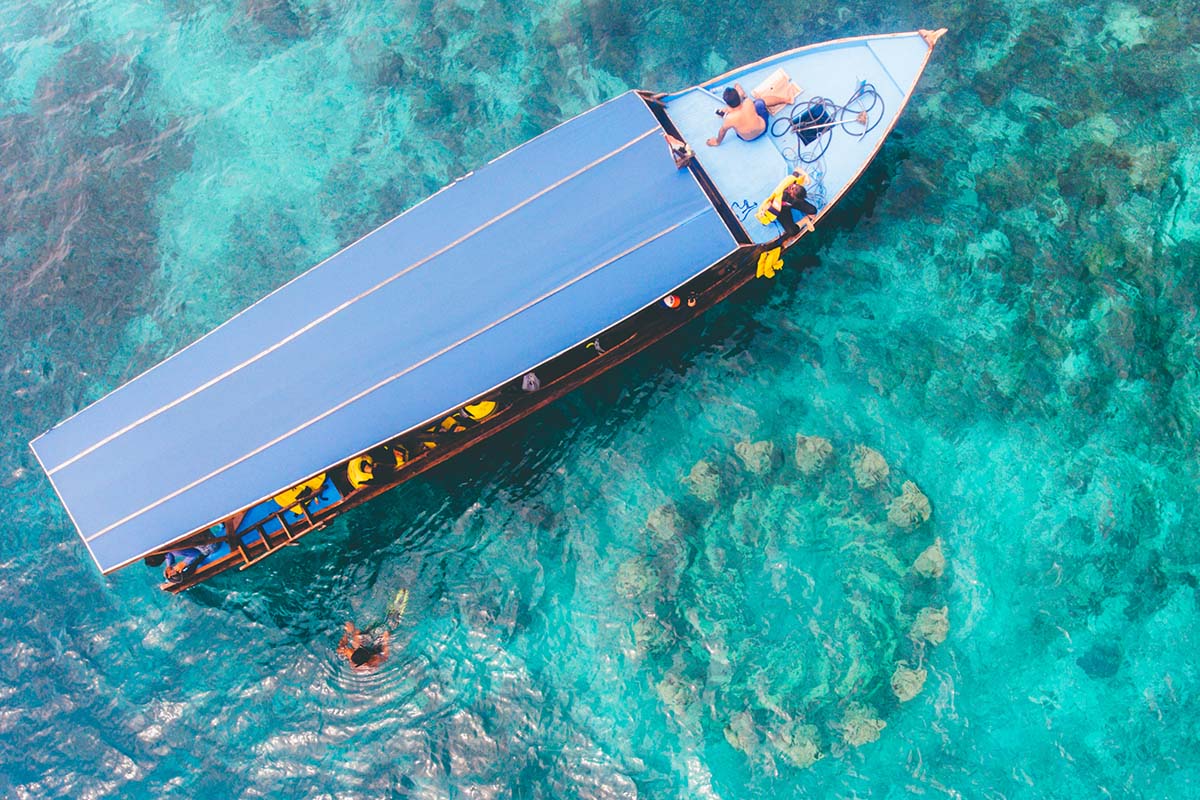 Lombok is also an important starting point for trips to see the dragons on Komodo Island, cruises to explore the Lombok Islands, and dive charters as far east as Raja Ampat.
10 |  FALL IN LOVE... with each other, with yourself, and with this special island, as so many others do, year after year.