The opening ceremony of Asian Games 2018 featured a glimpse of the Magical diversities of Indonesia. Carried out through 3 segments of Earth – Fire – Energy of Asia, here are the dances with its fascinating origin that you can definitely explore soon!
1 | Sipitu Cawan, North Sumatra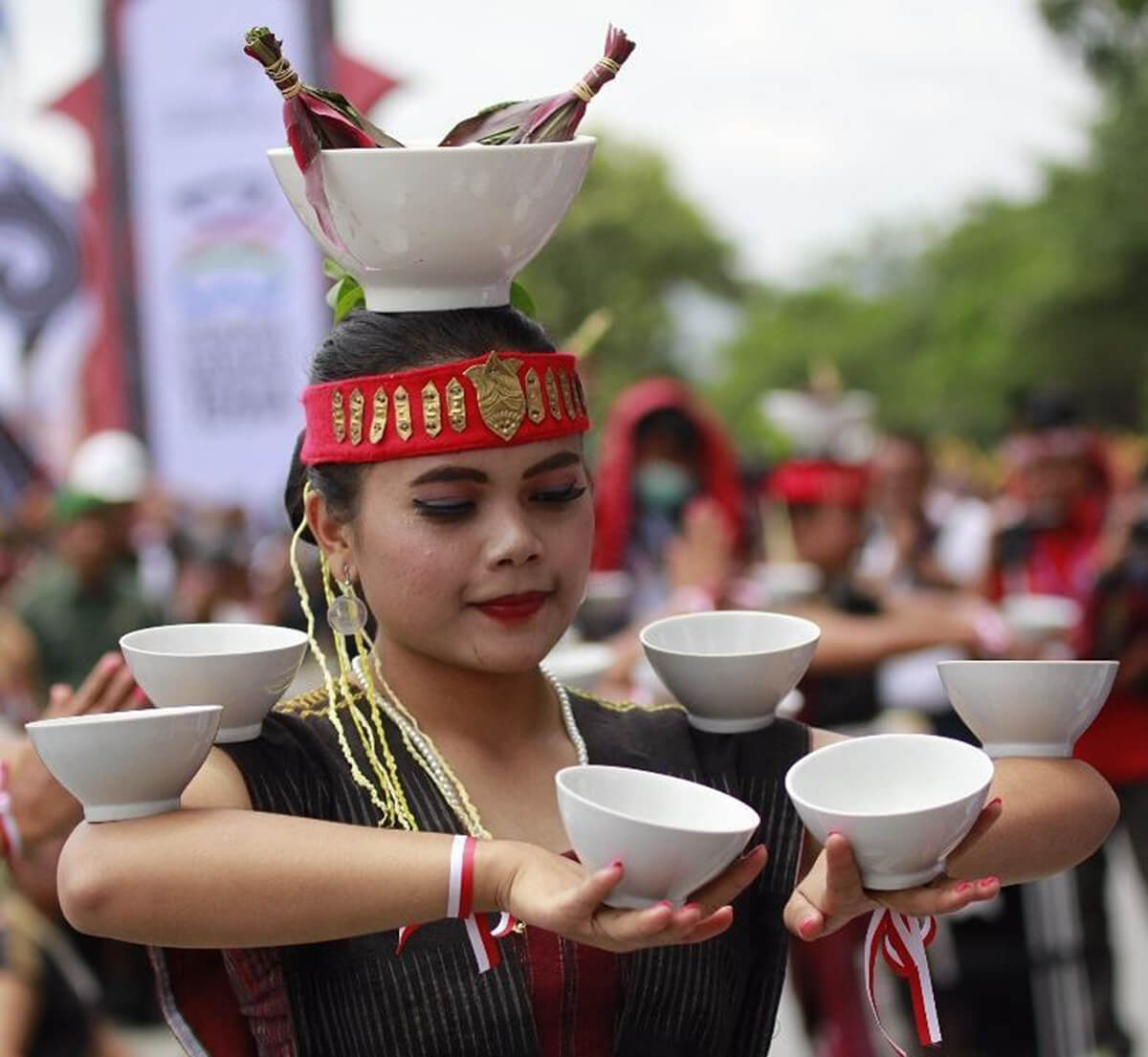 Image by batakgaul
Sipitu Cawan is a traditional dance of Batak Tribe, which has become a part of the local culture. This dance is performed by women only. It is actually a sacred dance and it is only performed at special events. According to the Bataknese legend, Sipitu Cawan is a dance that was descended by seven angels from Khayangan when they were in a clear pool on the slope of Pusuk Buhit Mountain. North Sumatera have so many natural wonders with many legends behind it, such as Lake Toba, Mount Sibayak, Mount Sinabung and all.
2 | Gending Sriwijaya, South Sumatra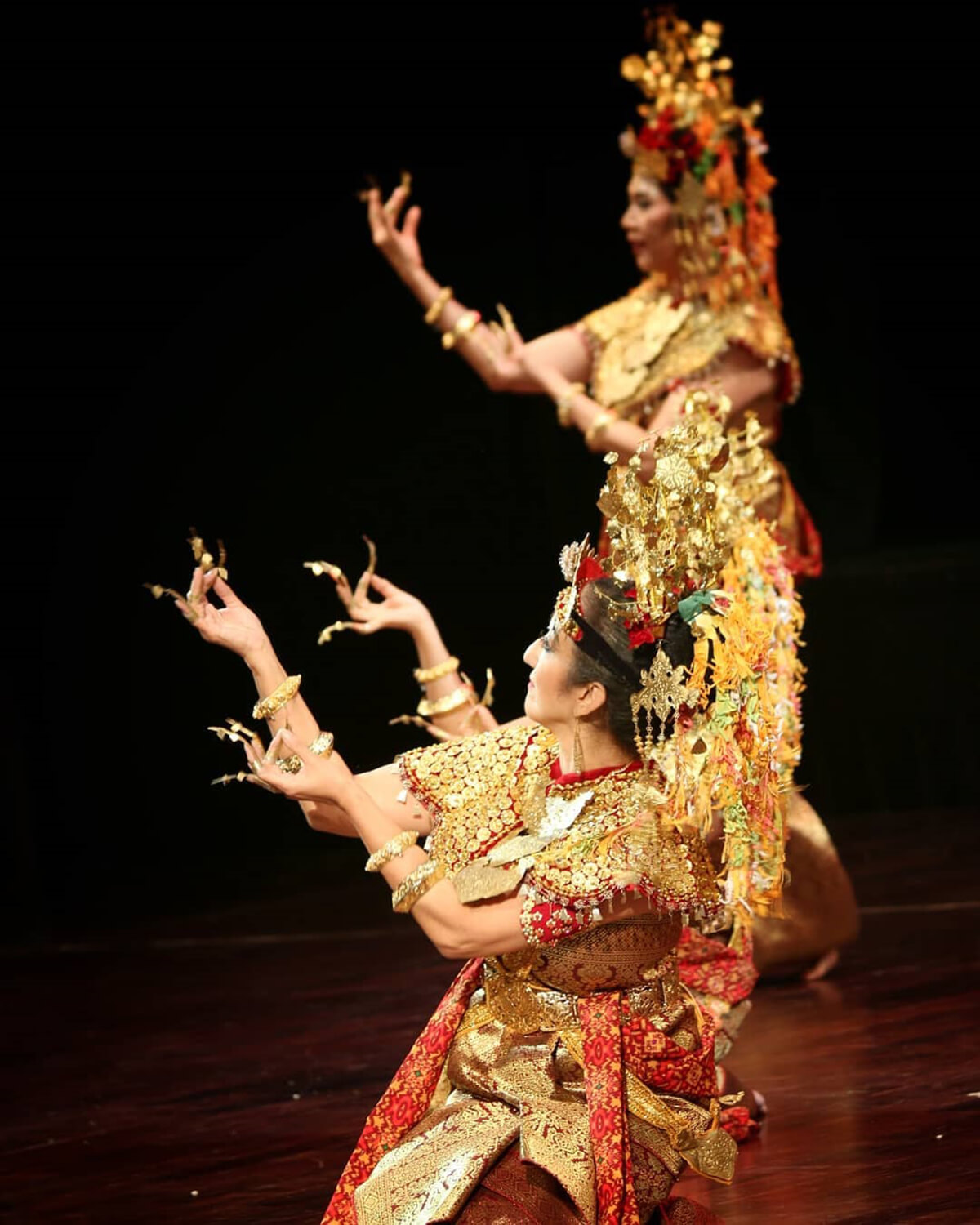 Image by id2u4u
Gending Sriwijaya is the name of a song and a traditional dance from Palembang, South Sumatra. Both of the song and the dance were created to describe the splendor, cultural refinement, glory and the grandeur of Sriwijayan Empire that once succeed in unifying the western parts of the Indonesian archipelago. Indeed, this capital city of South Sumatra dwells not only so many cultural excitements but also captivating landmarks for the visitors to admire. You can go and see the magnificent Ampera Bridge, Kambang Iwak Park, and Kuto Besak, are a few of many other famous tourists' grounds.
3 | Piring Dance, West Sumatra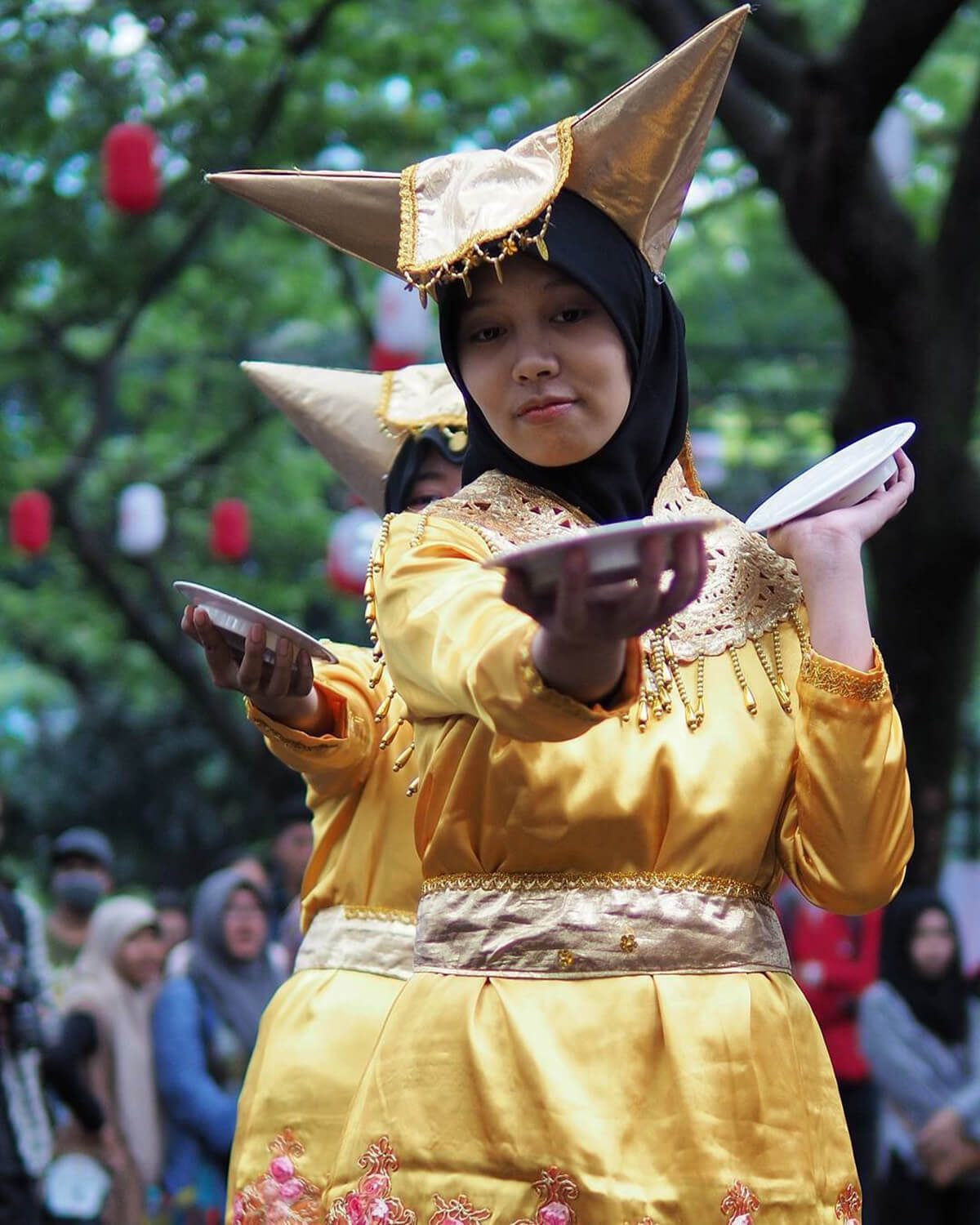 Image by taufiksurinegara
Tari Piring (The Plate Dance) is a dance or art form that is owned by the Minangkabau people from West Sumatra. The dance depicts a sense of joy and gratitude of Minangkabau society when the harvest season has arrived, where the young people swinging motion step by step demonstrating their skills in playing the plates in their hands. You can always watch this performance of Tari Piring while you are visiting the city of Padang. After you see the show, take time to surf and snorkeling in Mentawai Island or visit the picturesque Lake Maninjau.
4 | Zapin Dance, West Kalimantan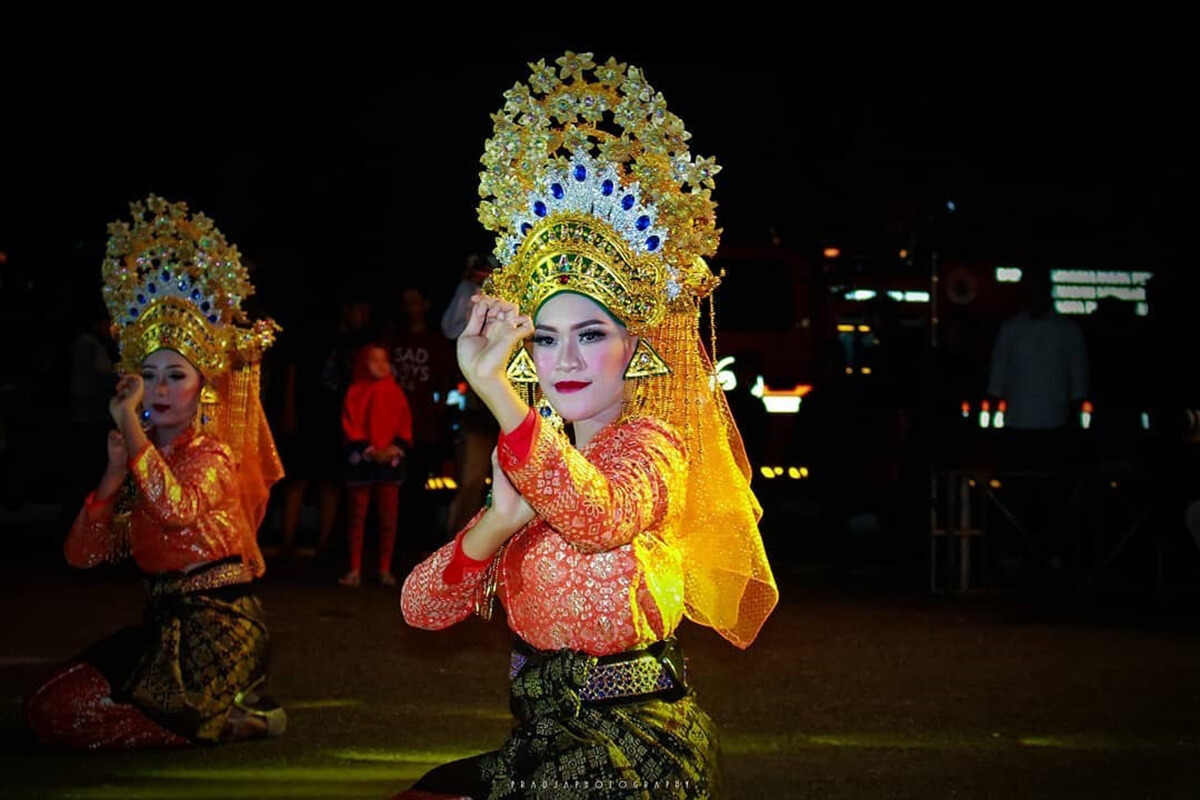 Image by pradjadiningrat
Zapin is actually a Malay dance form that is popular in Malaysia and Indonesia, especially in Malay-populated provinces and West Kalimantan. It is believed to have been introduced by Muslim missionaries from the Middle East in the fourteenth century. In the older days, only males were allowed to perform, but now female dancers are allowed to be included. It used to be performed exclusively for religious ceremonies but through the years it has become a form of traditional entertainment. Visit West Kalimantan and you can hike Mount Kelam or just relax in Pasir Panjang Beach.
5 | Transisi Bunga Dance, Sumatra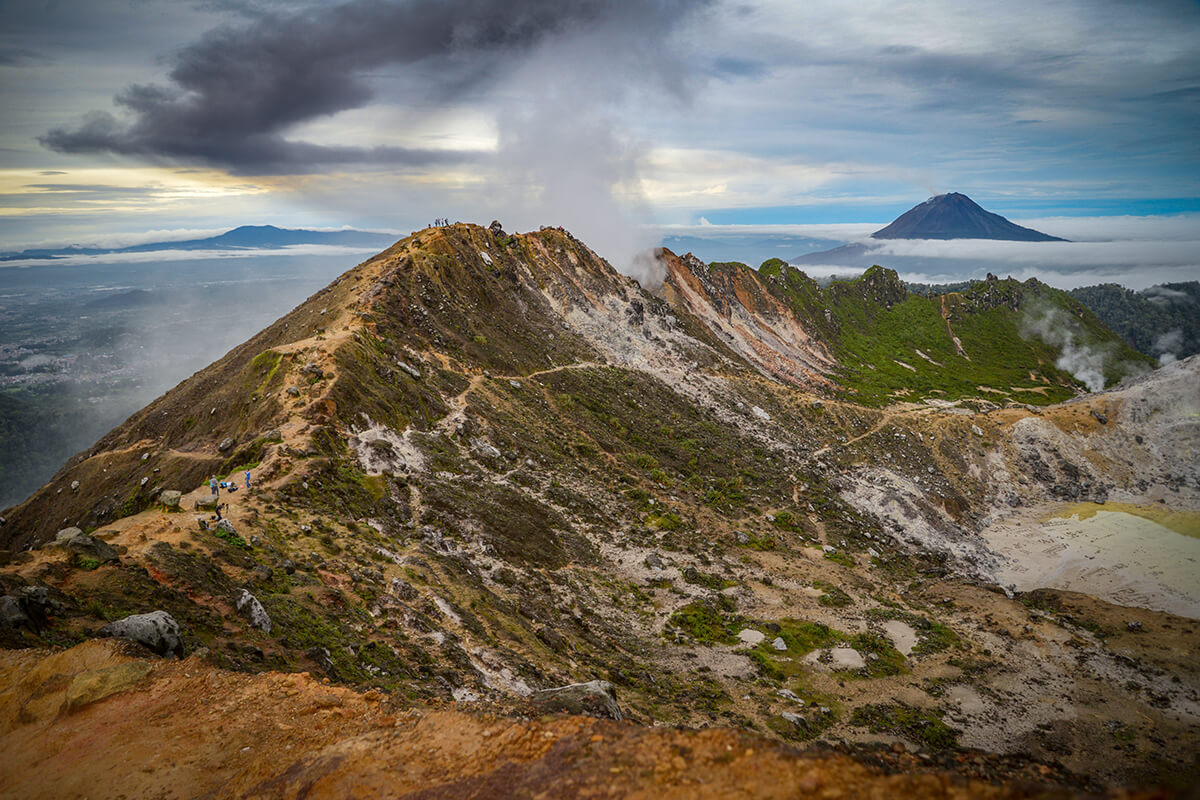 Image by Shutterstock
On the opening ceremony of Asian Games, on the Earth segment, it shows us some of the Indonesian traditional dances. One of them is Tari Transisi Bunga from Sumatra. Eko Supriyanto, as the choreographer, also picks other Sumatran and Javanese dance for that segment. But if you are curious about the Tarian Transisi Bunga, you can come to Sumatra to see it! And after that, you can also see the rare native wildlife in Gunung Leuser National Park and go for a hike in Mount Sibayak.
6 | Lenong Betawi, Jakarta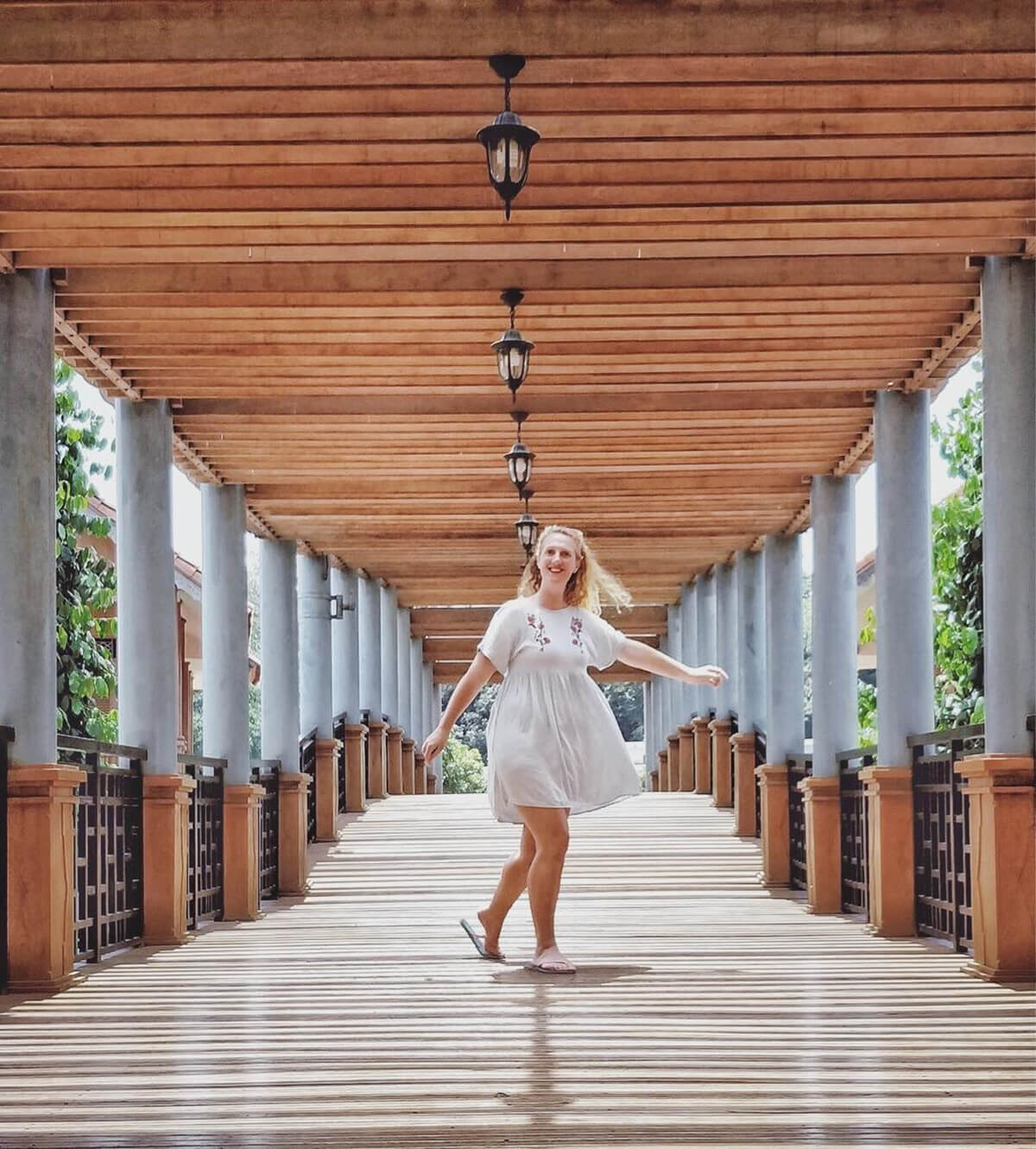 Image by janetnewenham
While you're in Jakarta, you can see its traditional entertainment. One of them is Lenong. It is a form of theater traditional to the Betawi people of Jakarta, Indonesia. Actions and dialogue are often presented in a humorous manner on top of a stage known as a Pentas Tapal Kuda, so named for the way actors enter the stage from the left and right. Audiences sit front of the stage. The number of performers is determined by the needs of the story. Male performers are referred to as Panjak, while female performers are known as Ronggeng. And if you still in need of some entertainment or refreshing site to visit, you can go to Taman Mini Indonesia Indah, National Monument, or have fun at Ancol Dreamland!
7 | Jaipong Dance, West Java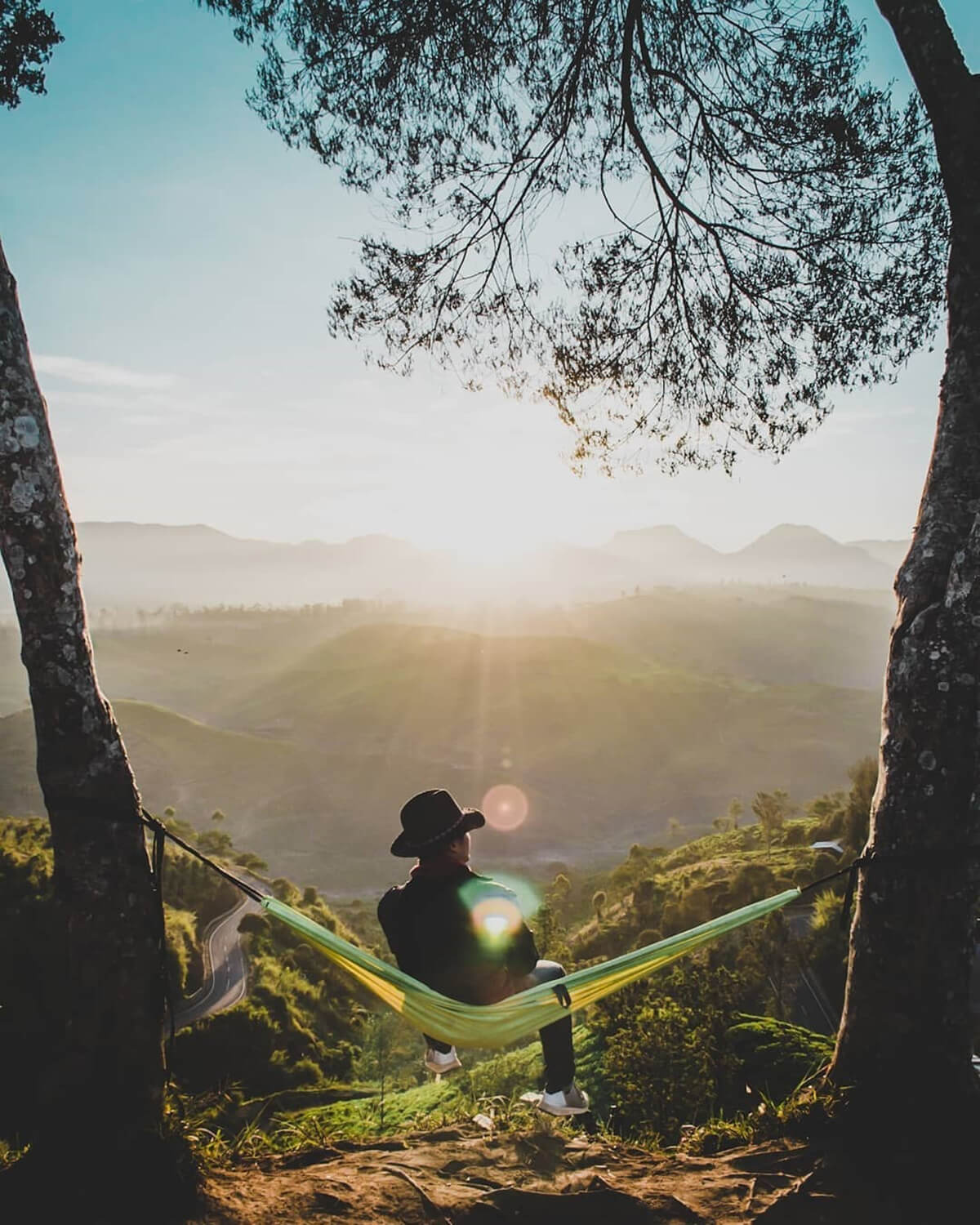 Image by chris_de_rechter
Jaipong is a genre of folk dance that was born from the creativity of Gugun Gumbira, an artist from Bandung, which comprehensively studies the pattern of Ketuk Tilu such as Gerak Bukaan, Pecungan, and Nibakeun. Gugun developed those elements of dance to be a whole new kind of folk dance that is now known as Jaipongan. There are lots of points of interest that you can visit in Bandung, such as Tangkuban Perahu, Kawah Putih, Maribaya Waterfall and Patenggang Lake.
8 | Sisingaan Dance, West Java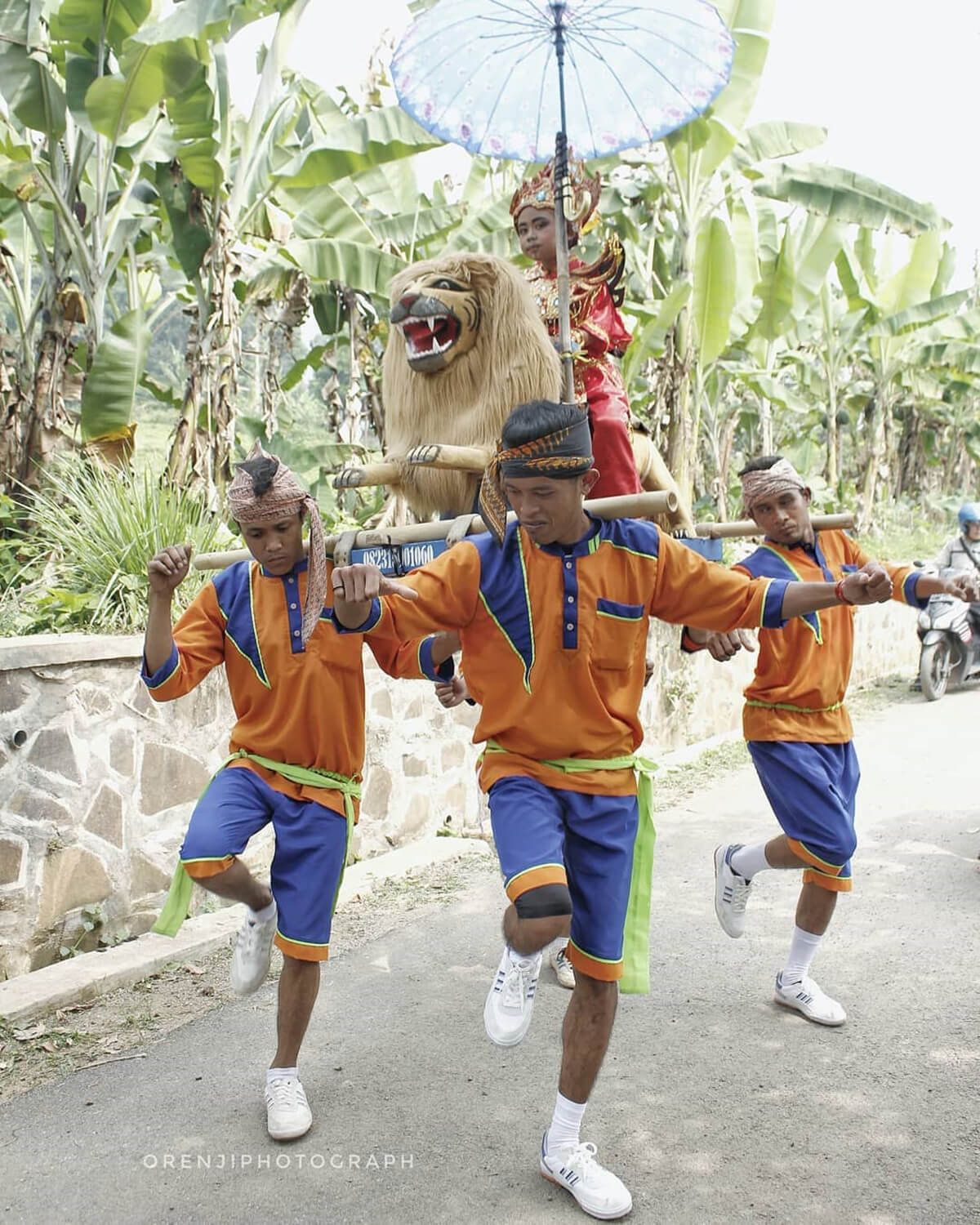 Image by rikoheryanto_orenji_snack
Still from West Java, another tourism attractions that we really love are Sisingaan. Sisingaan or "fake lion" is a traditional performance from Subang, West Java. This performance used to be a story, a symbolization of the Indonesian people power at the time of Dutch invasion in 1940s. It is a dance with traditional music; eight people lifting two fake lions with young boys on top of them. Besides the attractions, you can visit some recreational spots in West Java too, such as Taman Safari, Puncak or Bogor Botanical Garden.
9 | Padang Bulan Dance, Banyuwangi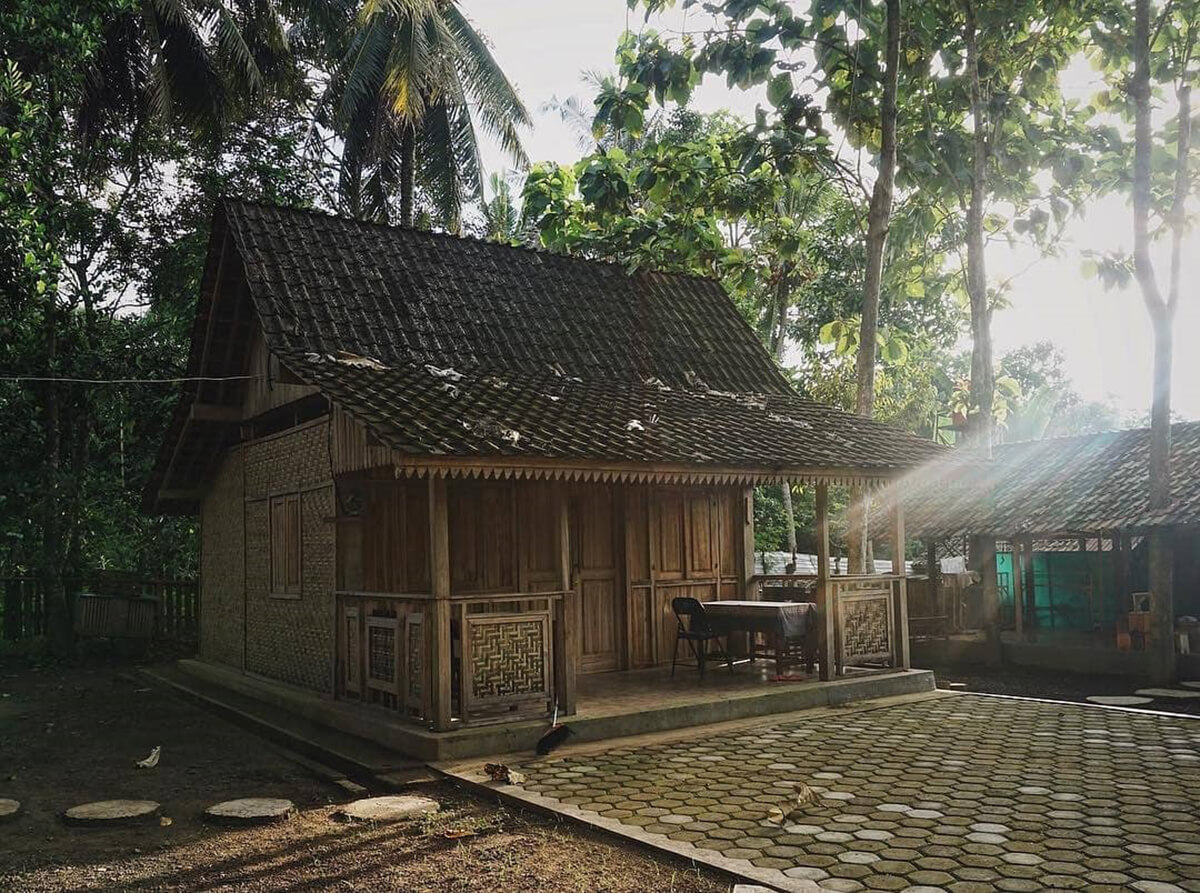 Image by aisyuzulia
Unlike the others, Tarian Padang Bulan is a traditional dance from Blambangan, East Java which performed in couple. The name itself came from the ambient of the dance, which performed by a couple of youngsters under the full moon on the seaside of Banyuwangi. So, while you are visiting this city, you can go to the Boom Beach, Blambangan Park, and Taman Sritanjung.
10 | Gandrung Lanang Dance, Banyuwangi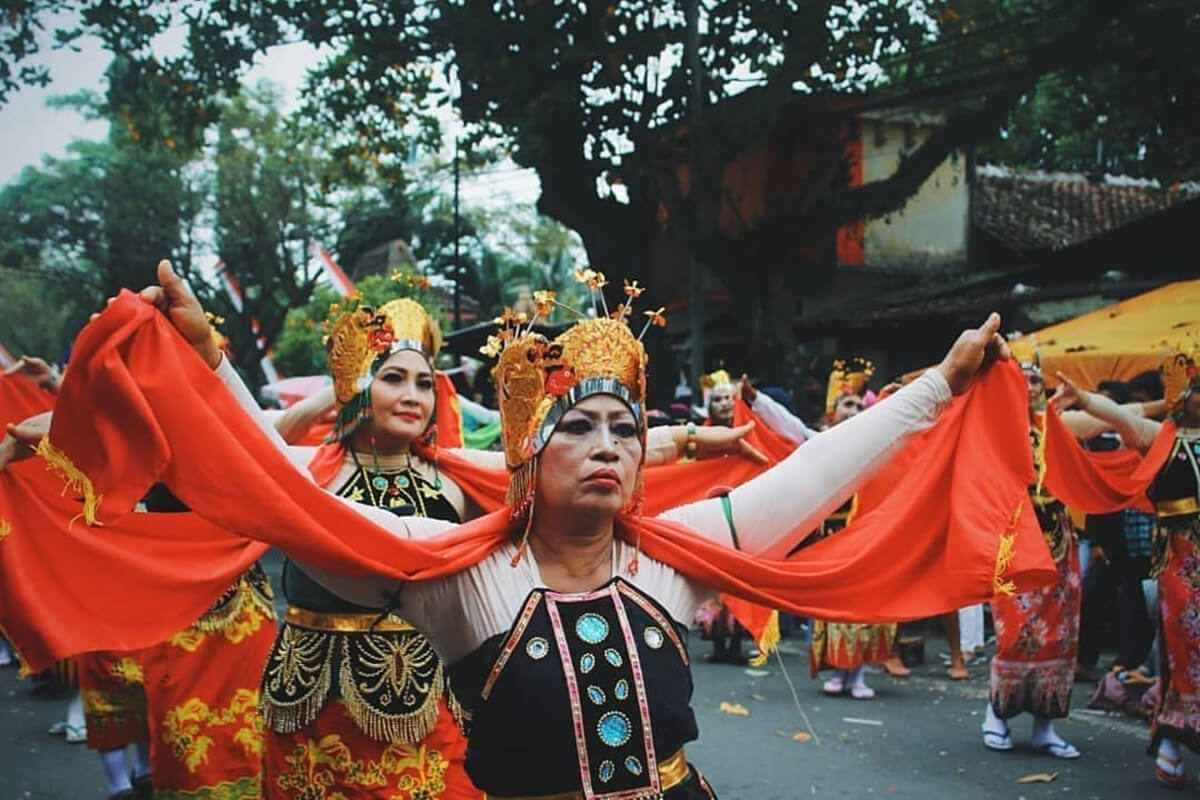 Image by ranggaaditya6
Still from Banyuwangi, this Gandrung Lanang Dance was performed as a manifestation of people's gratitude after the harvest season. This art form is still in the same genre as Ketuk Tilu in West Java, Tayub in Central Java and the west part of East Java, Lengger in Banyumas. It is an art form that is presented with the accompaniment of distinctive music namely Gamelan Osing. This dance is performed in pairs of women (Gendrung dancers) and men (Pemaju) known as "Paju". After you watch this dance in Banyuwangi, you can go and visit the picturesque Ijen Crater!
11 | Janger Dance, Bali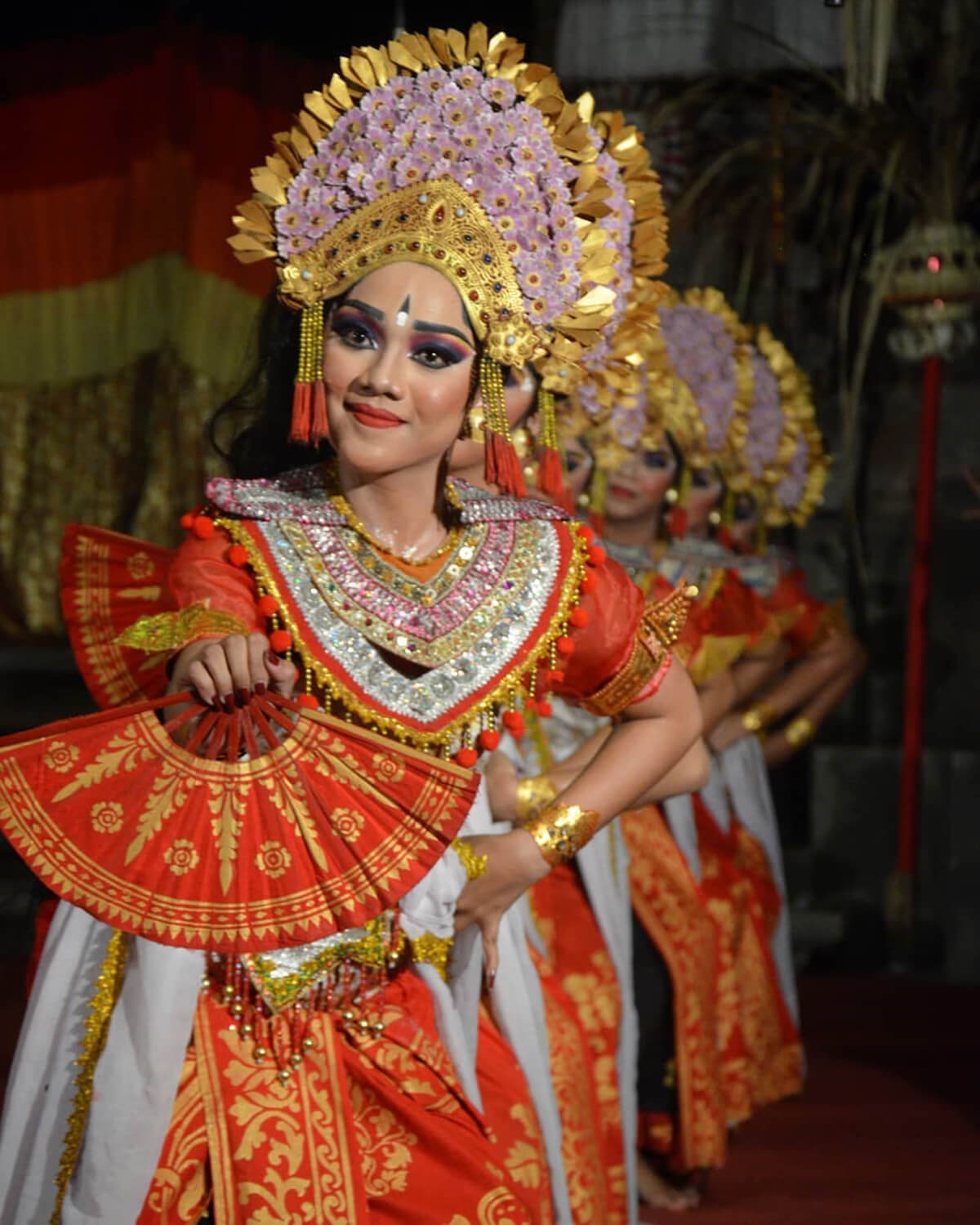 Image by eka.wili
As most of Balinese are religious people, their forms of culture also include prayers for the Gods. One of them is Janger dance. It is derived from Sanghyang dance; the female and male choirs were taken away from Sanghyang Dedari and formed new composition. Some said that Janger originated from the song of girls, who picked coffee beans from the trees in North Bali. When they were sitting together during their break in the work, they began to sing together, joined by a few boys and it developed into Janger. However, others said that it was the Balinese answer for Sumatran Rampak Sembilan dance. Don't forget to spend your time in Kuta Beach, Sanur, Seminyak and Uluwatu while you are in Bali, for they have scenic views with a very good ambience!
12 | Belian Bawo Dance, East Kalimantan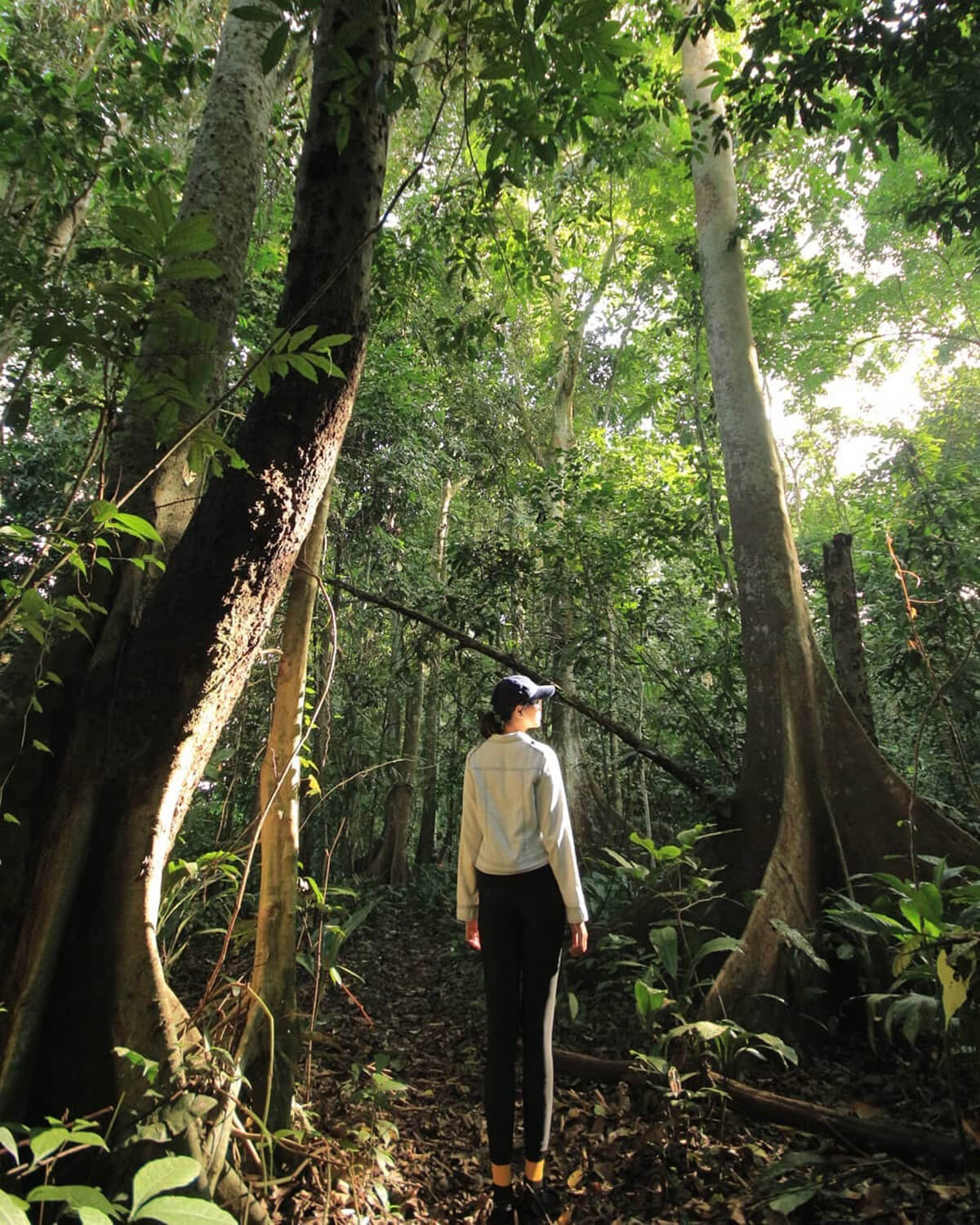 Image by aulia.harrits
This dance from East Kalimantan is actually a traditional dance that is often sung at the ceremony of indigenous Dayak Tribe who settled in Kutai, that aims to prevent disease, treating the sick, be fulfilled and so forth. It is frequently performed on guest welcoming and other art exhibition. East Kalimantan itself is known as the home to wildlife including Orangutan and Clouded Leopards.
13 | Enggang Dance, East Kalimantan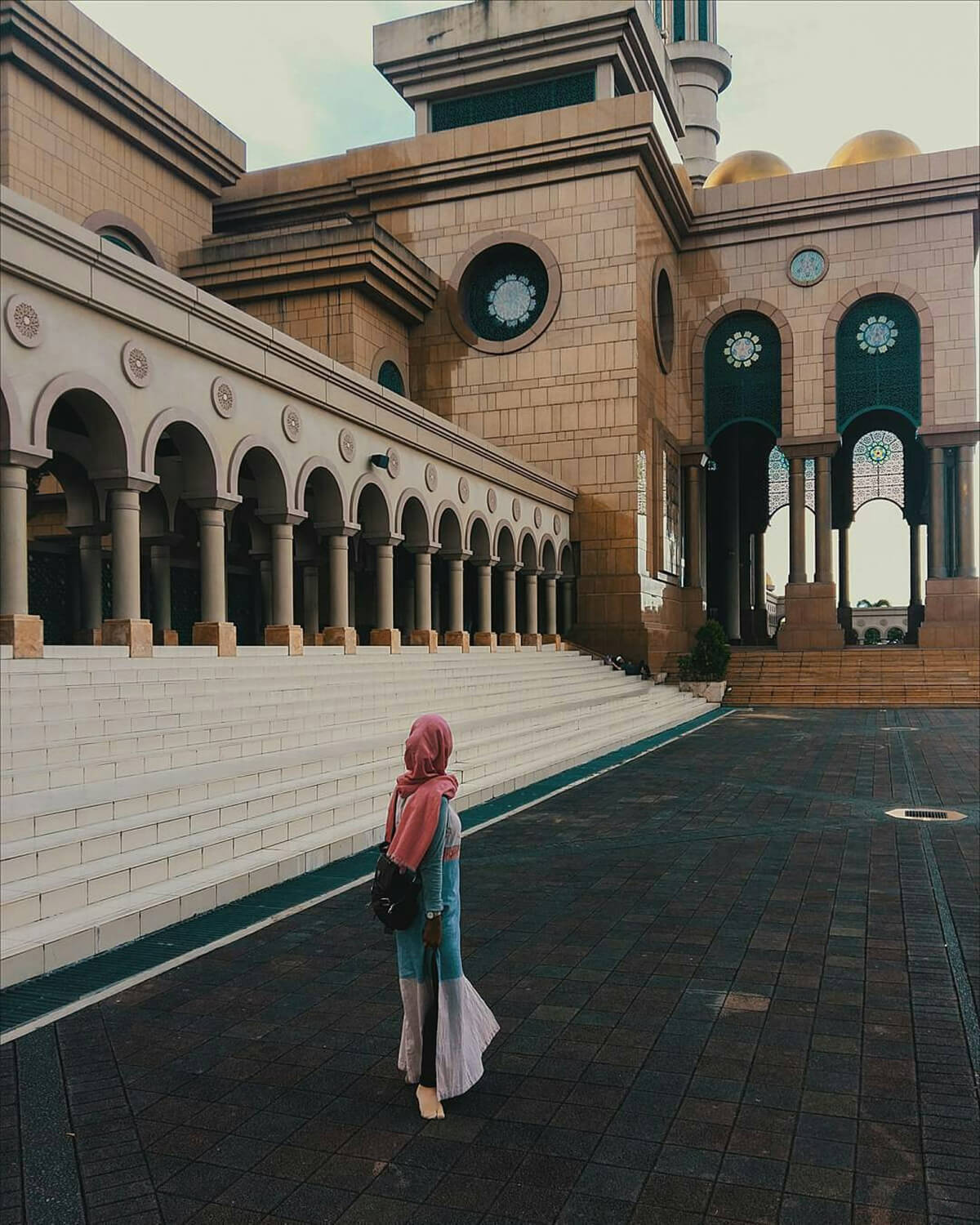 Image by alpiangoldluck
This dance was actually named after an Enggang bird, and this one is also a dance from Dayak Tribe, East Kalimantan. This dance must be performed in every traditional ceremony of Dayak Kenyah. Tari Enggang describes the daily life of Enggang bird. According to a belief of Dayak Kenyah, their ancestors came from the sky and went down to earth like Enggang bird. Come to Samarinda and you can visit Tepian Mahakam River or see the magnificent architecture of Samarinda Islamic Center Mosque.
14 | Hudoq Dance, East Kalimantan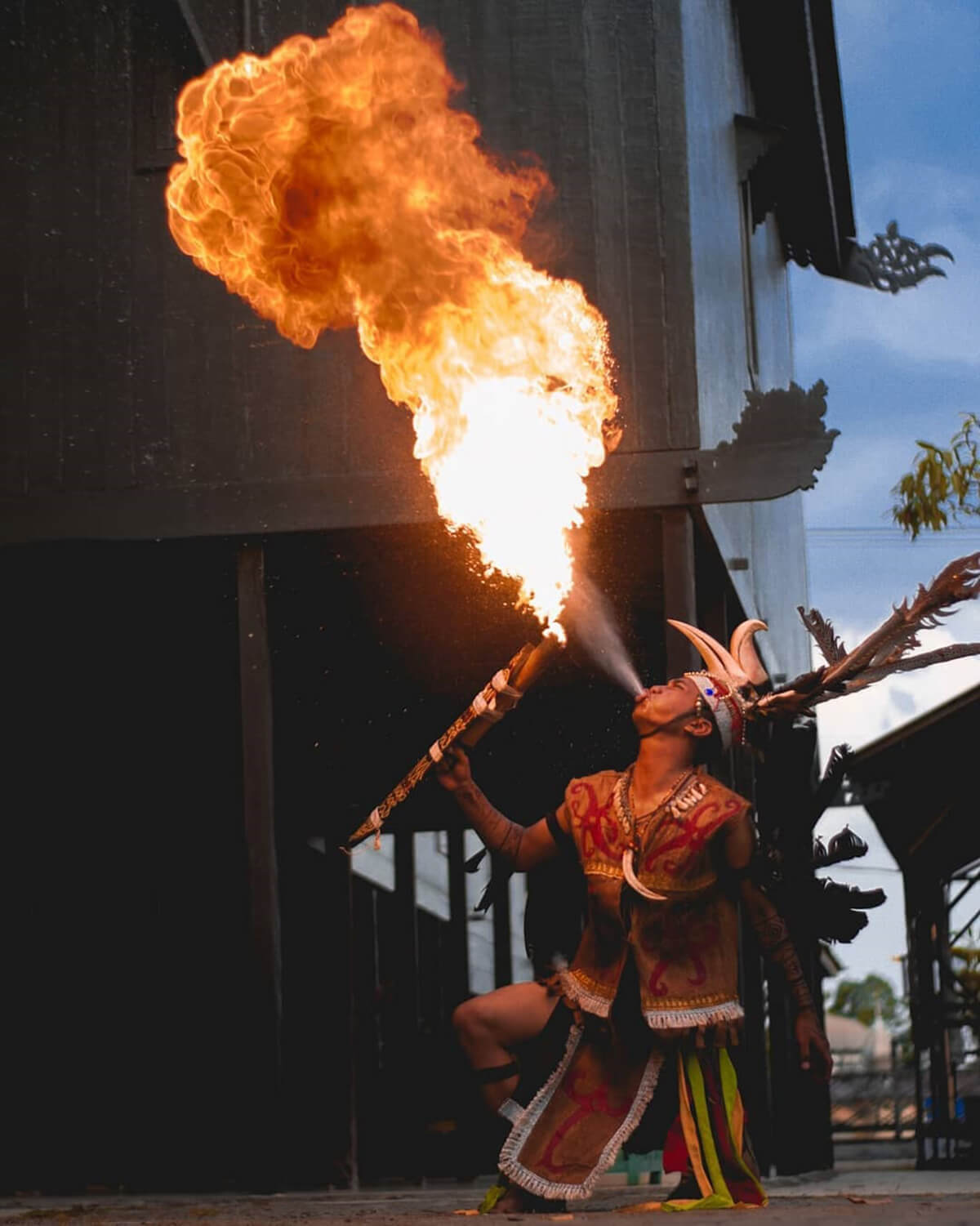 Image by m.unas101
Hudoq dance is another traditional art form from East Kalimantan. It is a thanksgiving festival of many of sub-groups of the Dayak ethnic group. According to the traditional beliefs of the Bahau, Busang, Modang, Ao'heng and Penihing people, Hudoq are thirteen gods that protect the fertility of the crops and soil. They pray so that their fields will grow abundantly. This province also has points of interests, such as Derawan Island, Labuan Cermin Lake and Kutai National Park.
15 | Maengket Modero Dance, North Sulawesi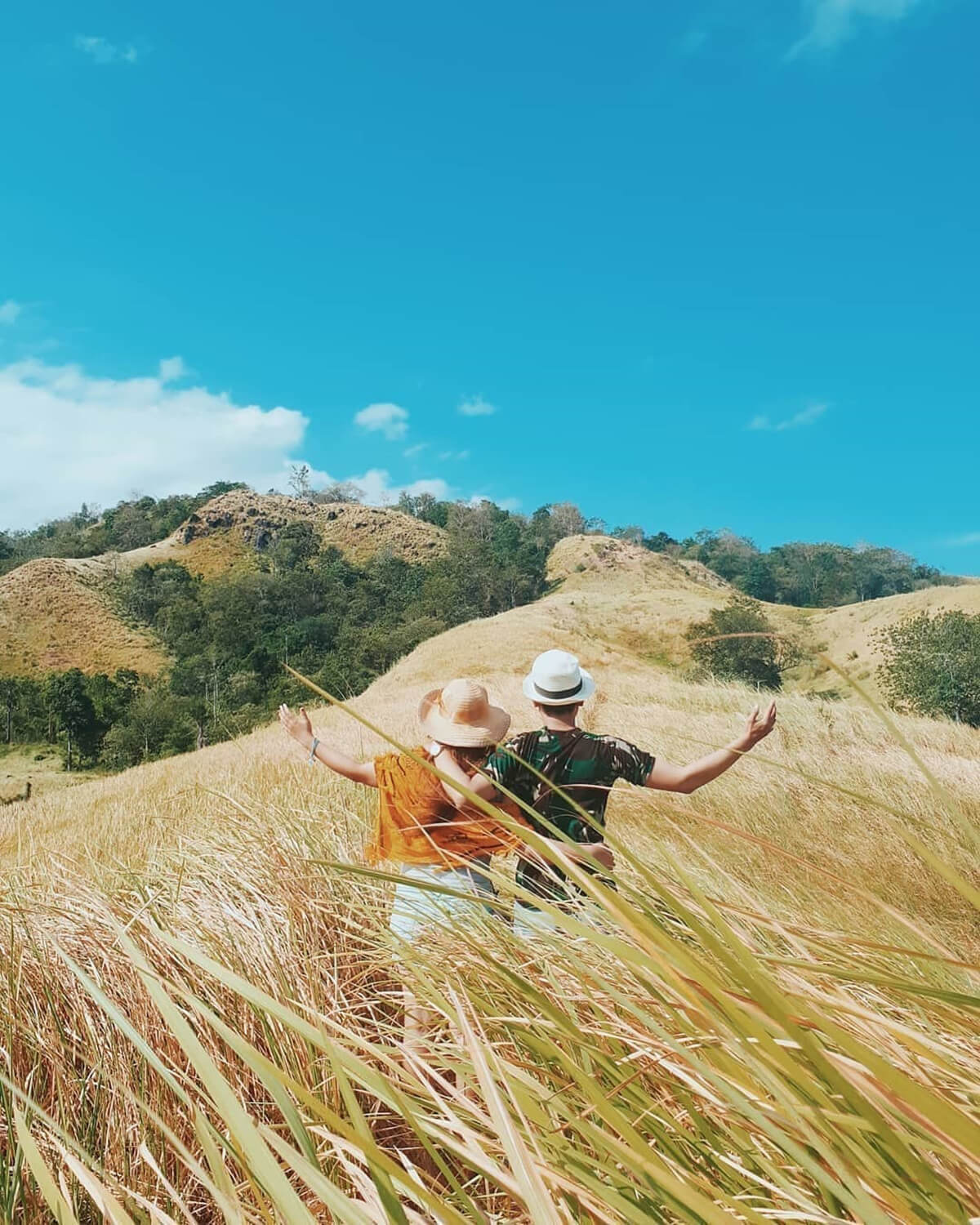 Image by @revanslumempouw
Maengket came from North Sulawesi. Formerly, it was used at traditional ceremony as a joyful expression of harvesting the rice many years ago. The dance is often performed on important occasions such as welcoming prominent visitors, a prelude to competitions, or during local festivals. The dance is also usually accompanied by spirited harmonious songs in the form of Minahasan communal work. While you are there, don't miss a chance to visit the magnificent Bunaken National Marine Park & Diving Spot.
16 | Kabasaran Dance, North Sulawesi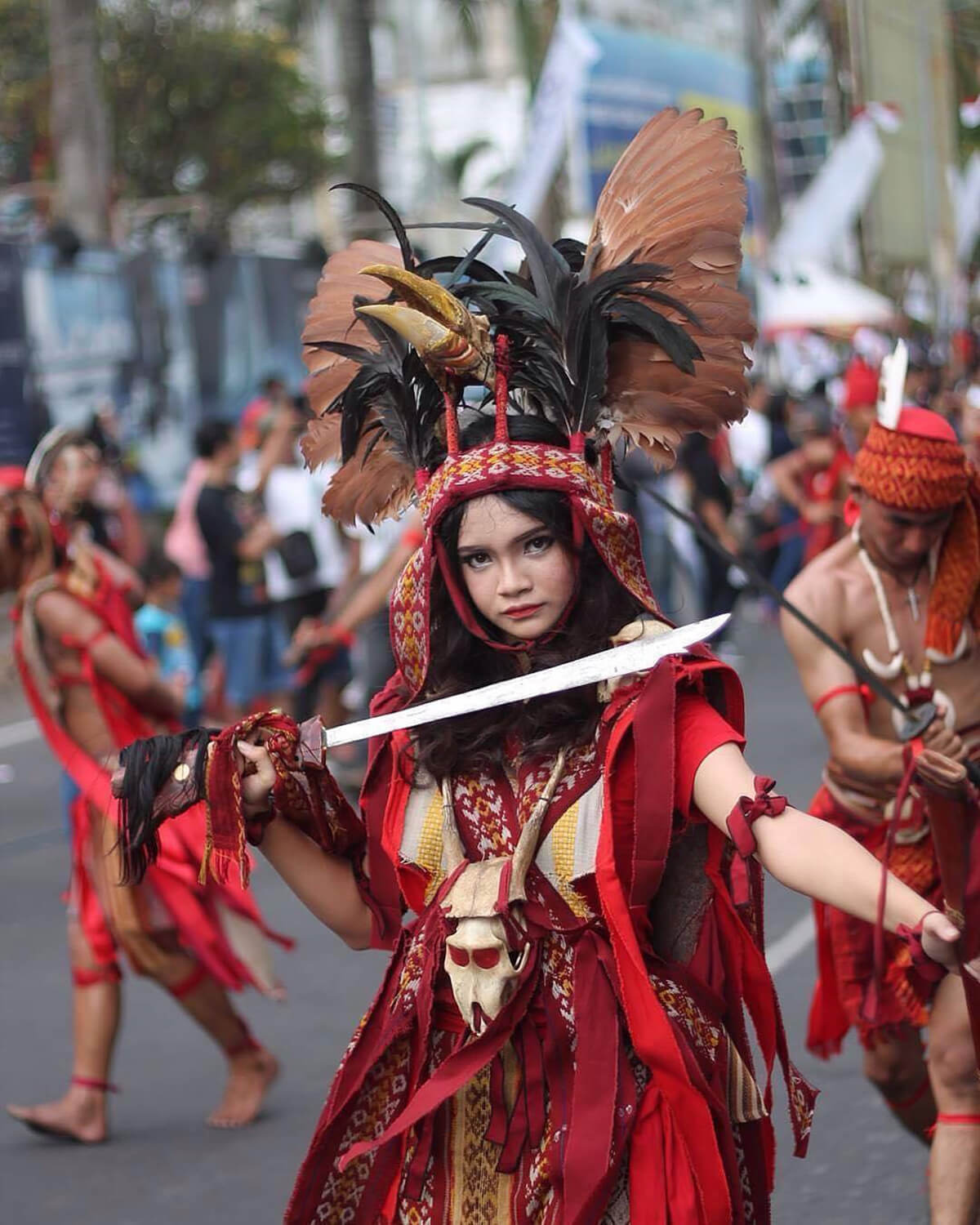 Image by stefanuskantohe
Kabasaran is a traditional Minahasan war dance that is also originated from North Sulawesi, Indonesia. The dance is performed by several men in red costumes, wielding a sword or spear with a shield. The dancers are called Kawasalan, which implies "a pair of fighter cocks". The word Kabasaran is derived from Kawasalan. Generally, the basic of this dance consists of nine movements, using the sword or spear, also the stance moves which consists of two steps to the left, and two steps to the right. Besides this beautiful dance, there also are some lovely places to visit. You can witness the wonderful Mount Lokon, Mount Mahawu and Tangkoko Batuangus Nature Reserve.
17 | Soya Soya Dance, North Maluku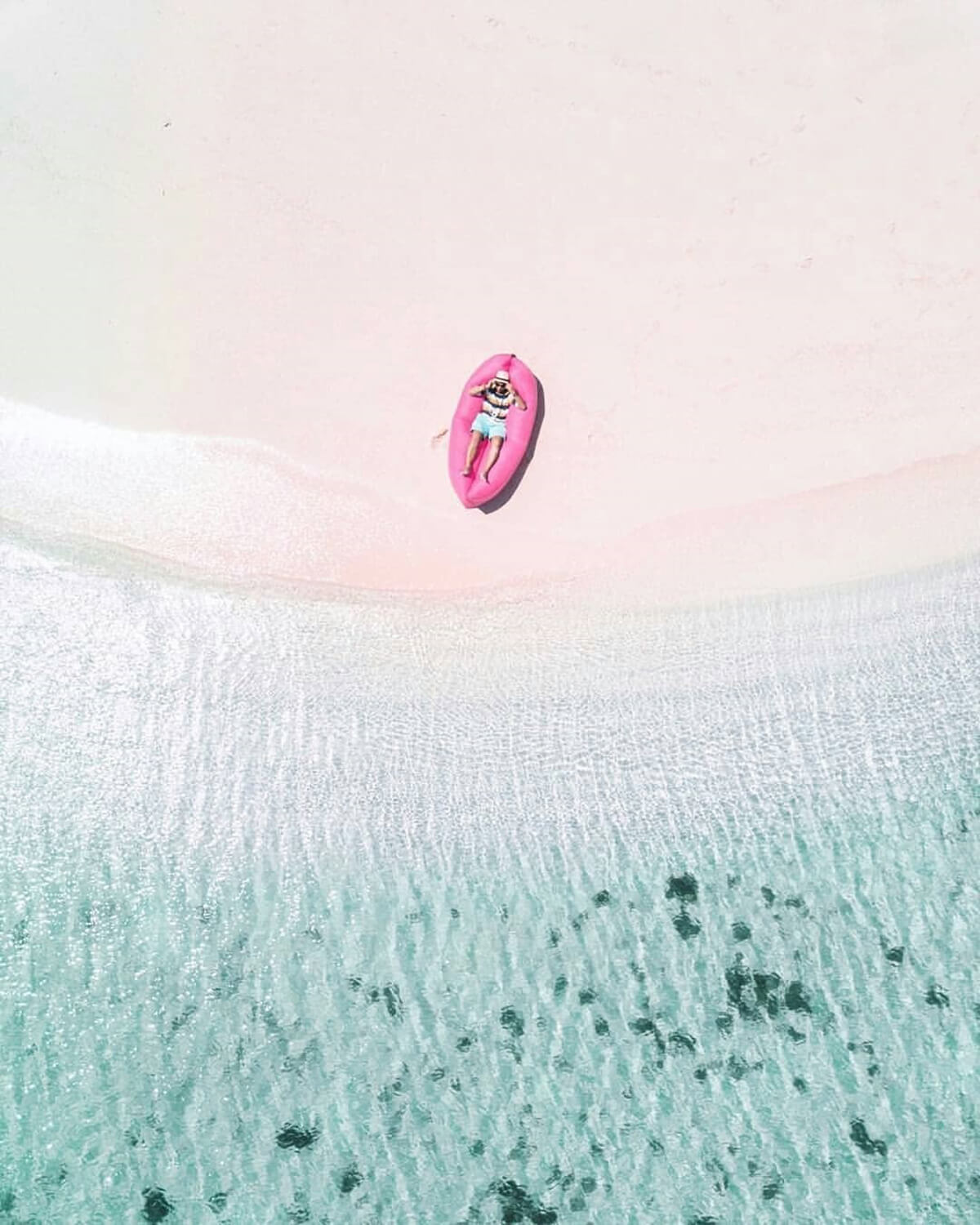 Image by hartonostr
Tari Soya Soya (Soya Soya dance) is a traditional dance originating from North Maluku. Although the current Soya Soya dance is only shown in the opening of an event or at the time of welcoming guests of honor, this dance plays an important role to the people of North Maluku. Formerly, this dance was usually featured to welcome the troops after war. Going to North Maluku? Pay a visit to Sulamadaha Beach, where black-sand cove spread along the seaside. 
18 | Likurai Belu Dance, East Nusa Tenggara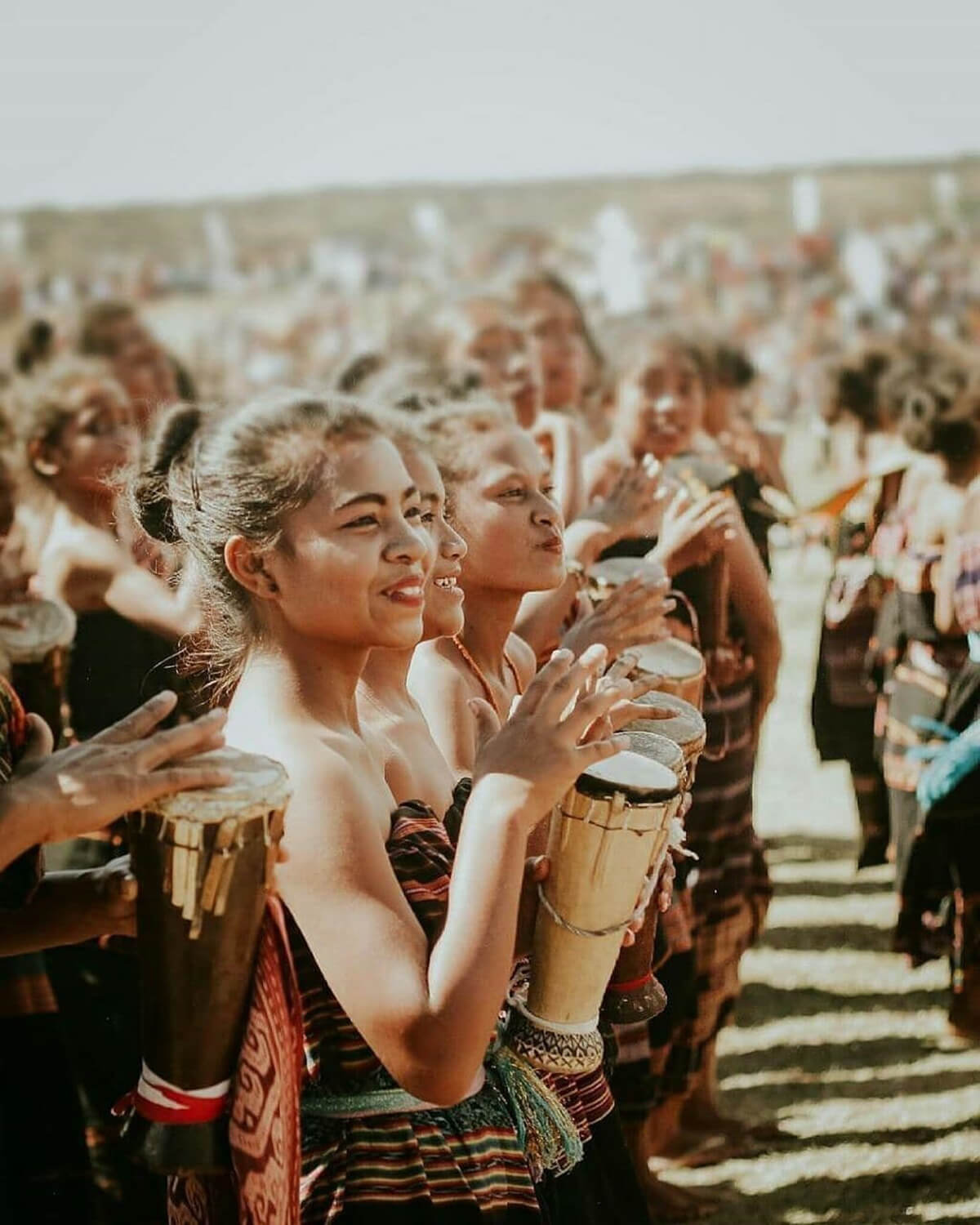 Image by kupangnet
This is one of the traditional war dances which originated from Belu, East Nusa Tenggara. Both men and women are participating in this dance. For men, they use swords for their attribute, and the women use Tihar or small Kendang. This dance is often featured in various events such as traditional ceremonies, important guest reception, art performances, as well as cultural festival. While you are enjoying Tari Likurai in Belu, don't forget to visit Lesutil and Wero waterfall too!
19 | Yospan Dance, Papua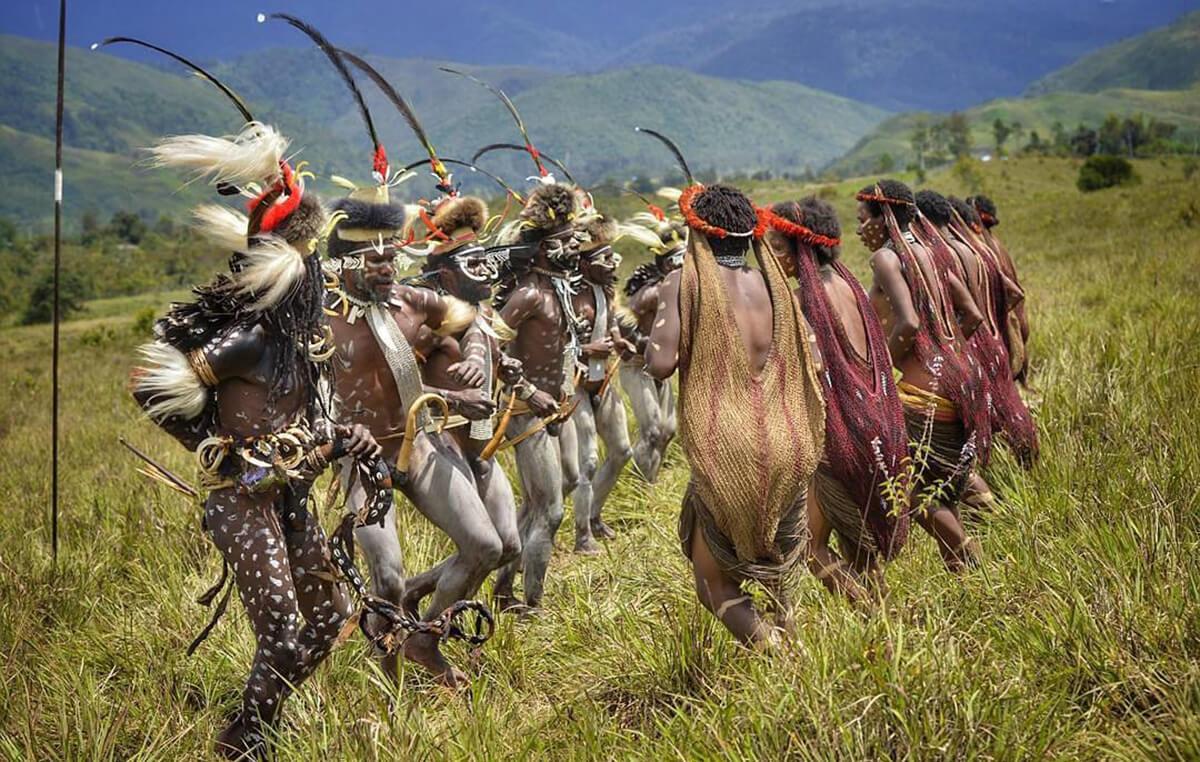 Image by jusly_framing
One of the most famous forms of culture of Papua is Tari Yospan, or Yospan dance. It is one of the social dances originated from the two regions called Biak and Yapen Wropen, Papua. This dance is accompanied by song and musical instruments such as ukulele and guitar, which come from outside of Papua. There is also a traditional instrument that has the same function as bass with three straps. The bass straps are made of Pandan leaves that can be found in the coastal forests of Papua. Papua itself is an area of cultural and biological diversity. Indigenous Melanesian tribes and diverse wildlife, including Tree Kangaroos and Birds of Paradise, inhabit its rainforests and mountains.
20 | Contemporary Dance Inspired by Kecak Dance, Bali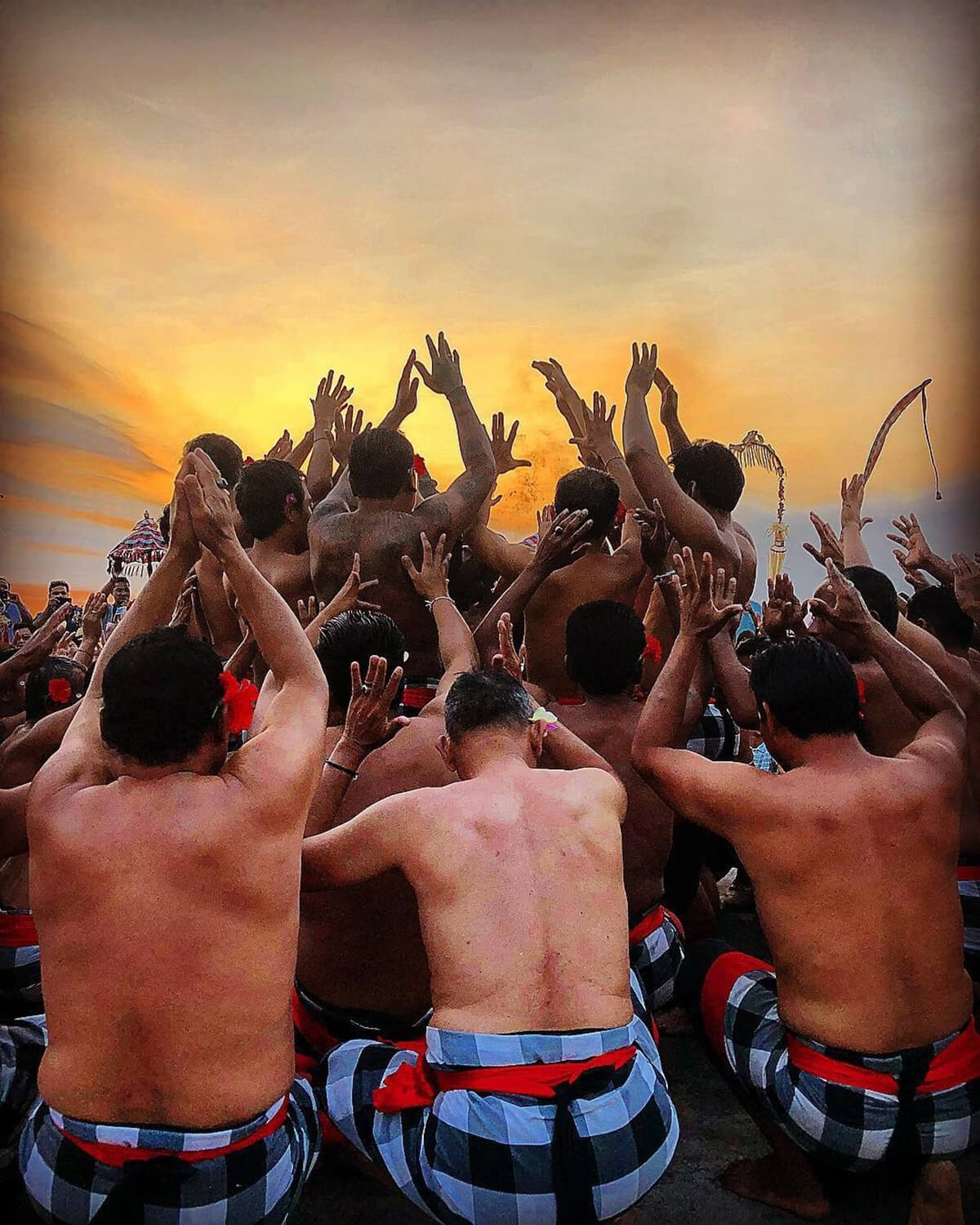 Image by extraordimani
Kecak is a form of Balinese Hindu dance and music drama that was developed in the 1930's. Men have been the first one to perform the dance until the very first women's Kecak group starting in 2006. The dance itself mainly plays about the Ramayana and is traditionally performed in temples and villages across Bali. However, in the opening ceremony of Asian Games, it was performed as a contemporary dance inspired by the original Kecak dance. You can also see this dance in Garuda Wishnu Kencana, Bali, too as it often performed there!
If you watched the opening ceremony of Asian Games 2018, then sure you have seen all of these dances. And we bet that you are amazed by those amazing art forms. So, if you are around the ground of the origin places of the dance, be sure to see that art form again!
Image Source of Header Banner: https://cdn.idntimes.com