Chinese New Year in 2018 will fall on Friday, 16 February, which means you will have three days to enjoy the holiday. As a home to many Chinese-Indonesians, Solo in Central Java will hold various festivals to welcome the festivity locally known as Imlek. The humble city boasts warm and lively ambiance during the occasion. Here are some recommendations on what to do during the long weekend in Solo:
1 | Stroll and enjoy the red lanterns set along the main streets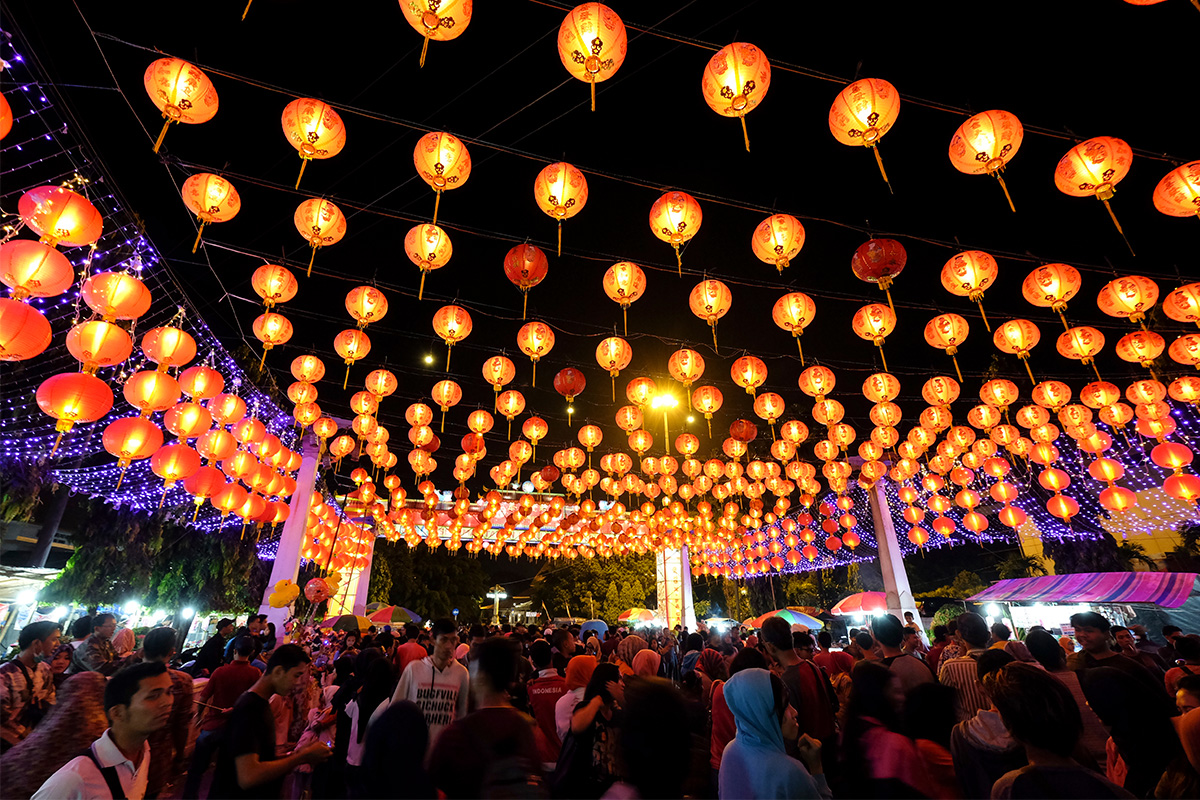 Image source: Shutterstock
Whenever Chinese New Year draws near, the Solo administration takes the opportunity to color the city with thousands of beautiful lanterns, installed along its main roads, Jl. Jendral Sudirman and Jl. Jendral Urip Sumoharjo. Do not forget to take many pictures on the streets to post on social media!
What to do: taking selfies, sharing stories with your loved ones, enjoying city view
What to wear: comfortable clothes for walking or fancy ones for Instagram's outfit of the day

2 | Visit the Solo Imlek Fair at Fort Vastenburg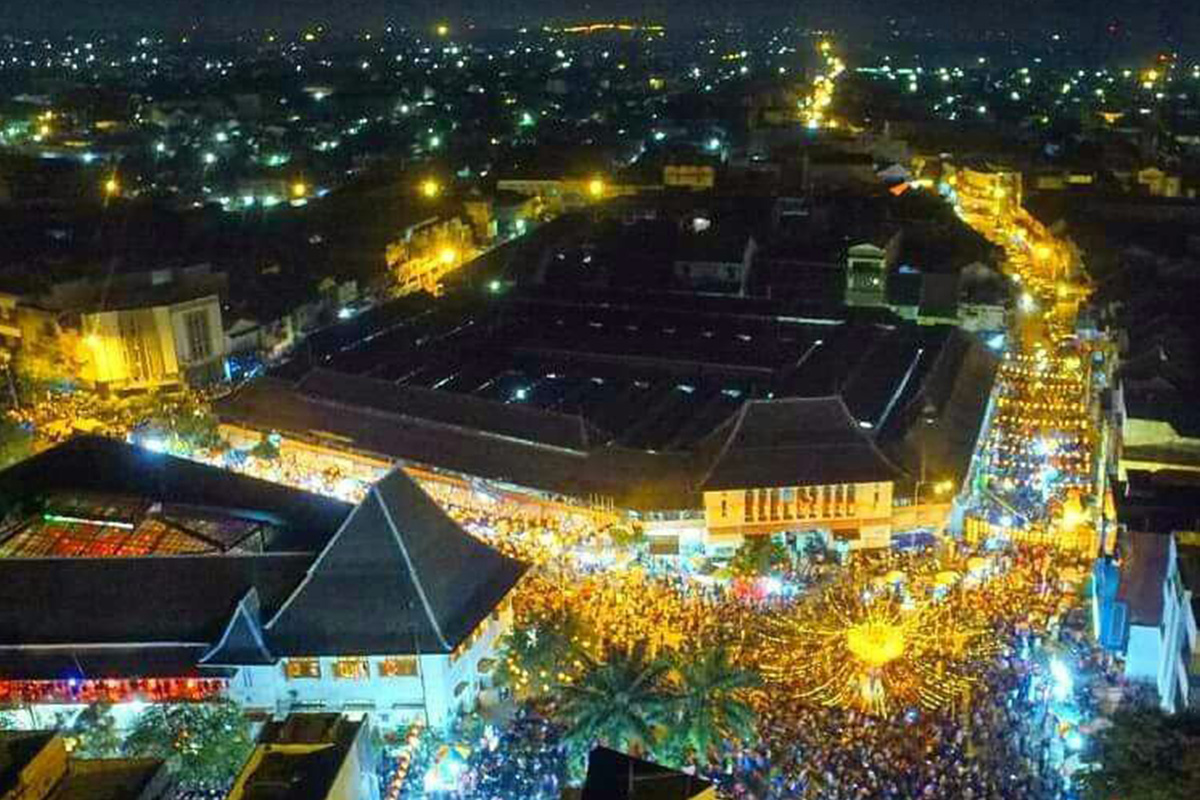 Image source: www.beritalima.com
Fort Vastenburg, which was a heritage of the Dutch colonial era, is popularly known as a place of various festivities, including Imlek Fair. The fair is an annual festival which blends Javanese and Chinese cultures through decorations or performances, like gamelan (bronze ensemble).
What to do: enjoy gamelan, watch Wayang Potehi (Chinese wooden puppets), buy handicrafts and souvenirs, see a fortune teller
What to wear: casual and comfortable clothes

3 | Don't miss the annual Grebeg Sudiro tradition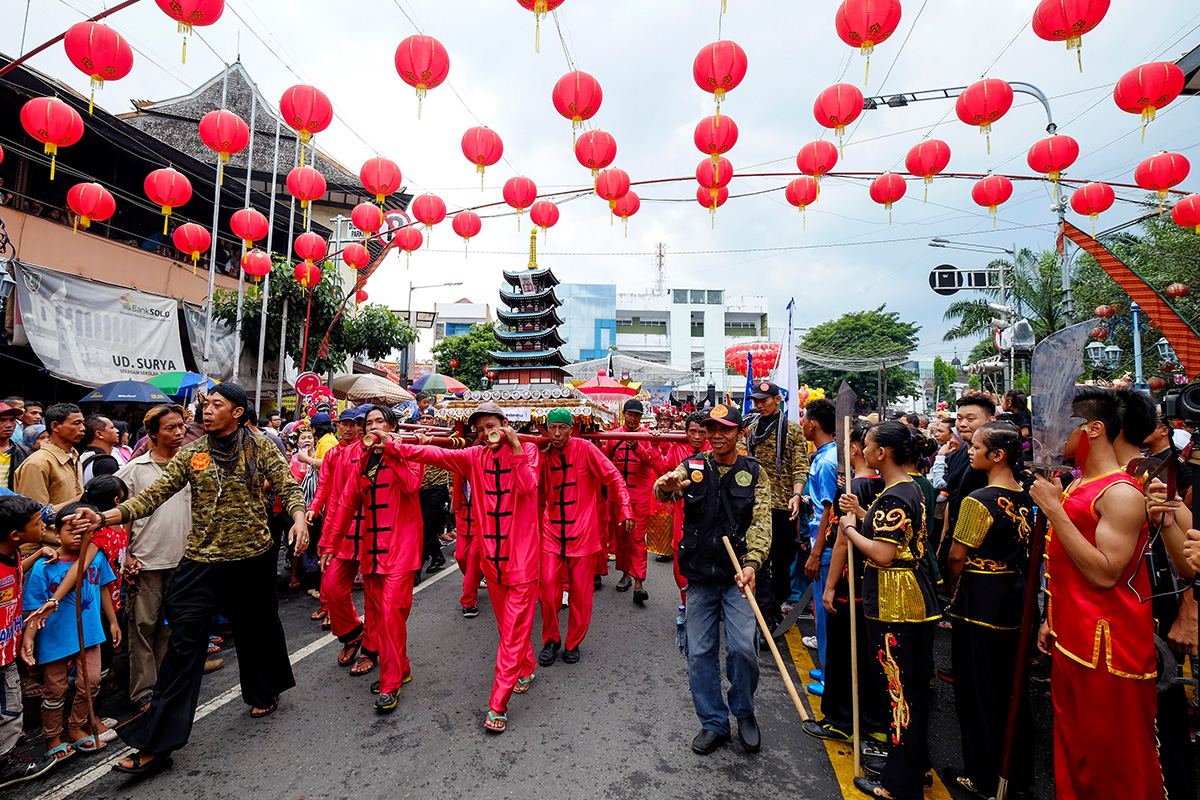 Image source: Shutterstock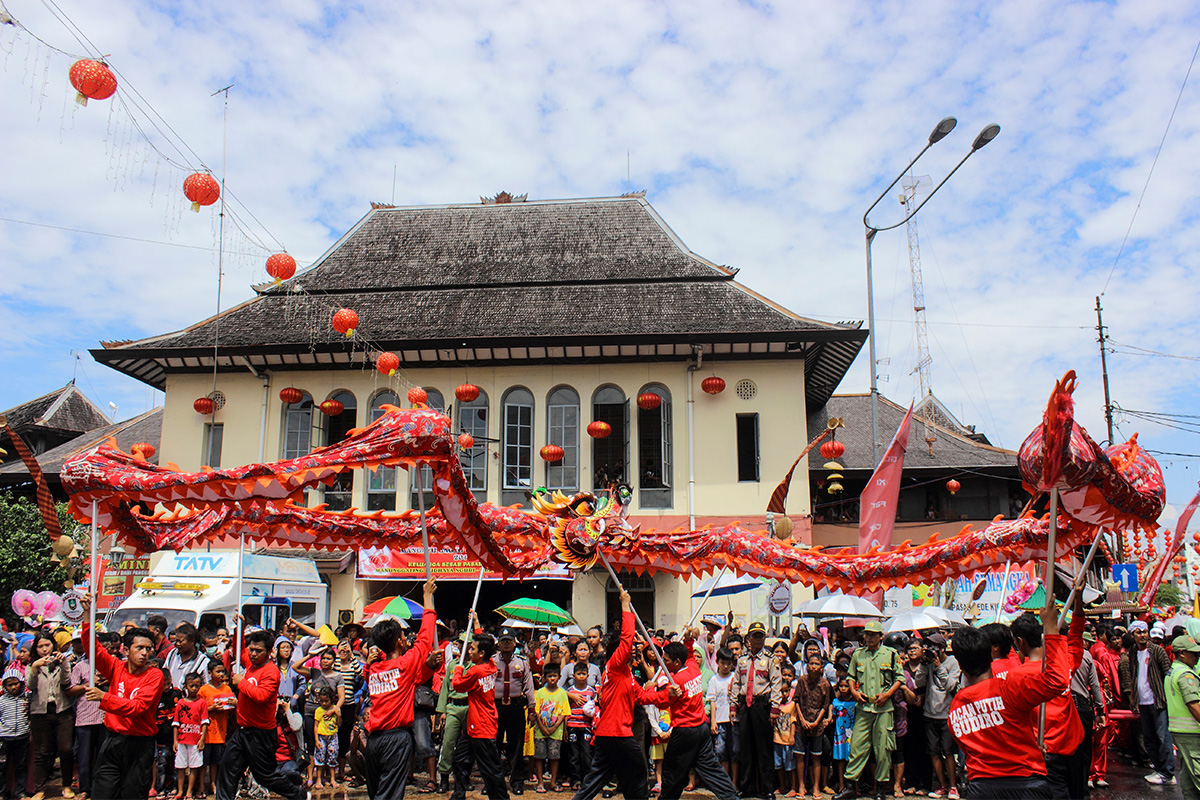 Image source: www.thecolourofindonesia.com
Every year Chinese-Javanese community in Solo celebrate Imlek with Grebeg Sudiro carnival in Pasar Gede area, which is the city's Chinatown. Grebeg Sudiro is a carnival showcasing the fusion of Chinese and Javanese culture. Participate in the excitement of this carnival by snatching kue keranjang (basket cakes) from a gunungan (cone-shaped float of offerings), which will be paraded around the area.
What to do: enjoying a parade of liong (dragon dance), barongsai (lion dance), reog (masked dance), snatching kue bulan while competing with the crowds.
What to wear: comfortable casual clothes to keep you flexible
4 | Stop by at Pasar Gedhe for local festivities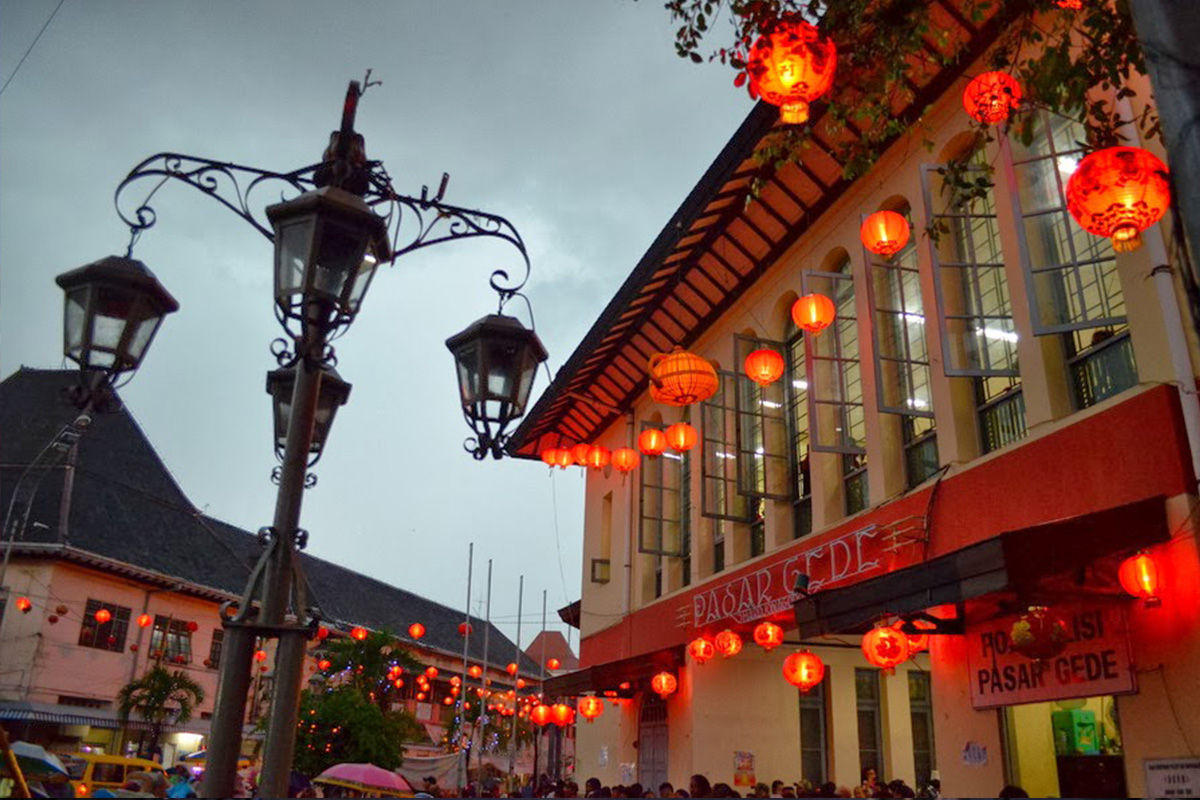 Image source: www.thecolourofindonesia.com
Renowned as Solo's Chinatown and culinary haven, Pasar Gede is often used for many local festivities, like Imlek Festival, Solo Indonesia Culinary Festival, or Solo Gamelan Festival. Stop by at the market to check any ongoing festival but don't worry if there is no festival. Walk down the market to try Solo's rich delicacies, such as Soto Tengkleng (lamb bone soup), or shop for Batik Solo.
What to do: enjoy festivities (if there's any), try traditional food, buy Batik
What to wear: casual clothes allowing you to walk conveniently on a hot day
Photo source of header banner: www.solocity.travel