Only an hour ferry ride away from the bustling city of Singapore and Johor Bahru, Malaysia, you can find a calm and relaxing place in Batam of Riau Islands. This island can be defined as a perfect business and leisure place. The island's port is currently being the third busiest entry port in Indonesia, following Jakarta and Bali in the first and second place, respectively. 
Despite its hectic business activities, Batam also offers wonderful nature and delicious cuisines to explore. If Batam is one of your vacation destinations list this year, then you need to scrap these following things from the bucket list!
1 | Beach Leisure: Nongsa Beach, Vio Vio Beach, Melur Beach, Melayu Beach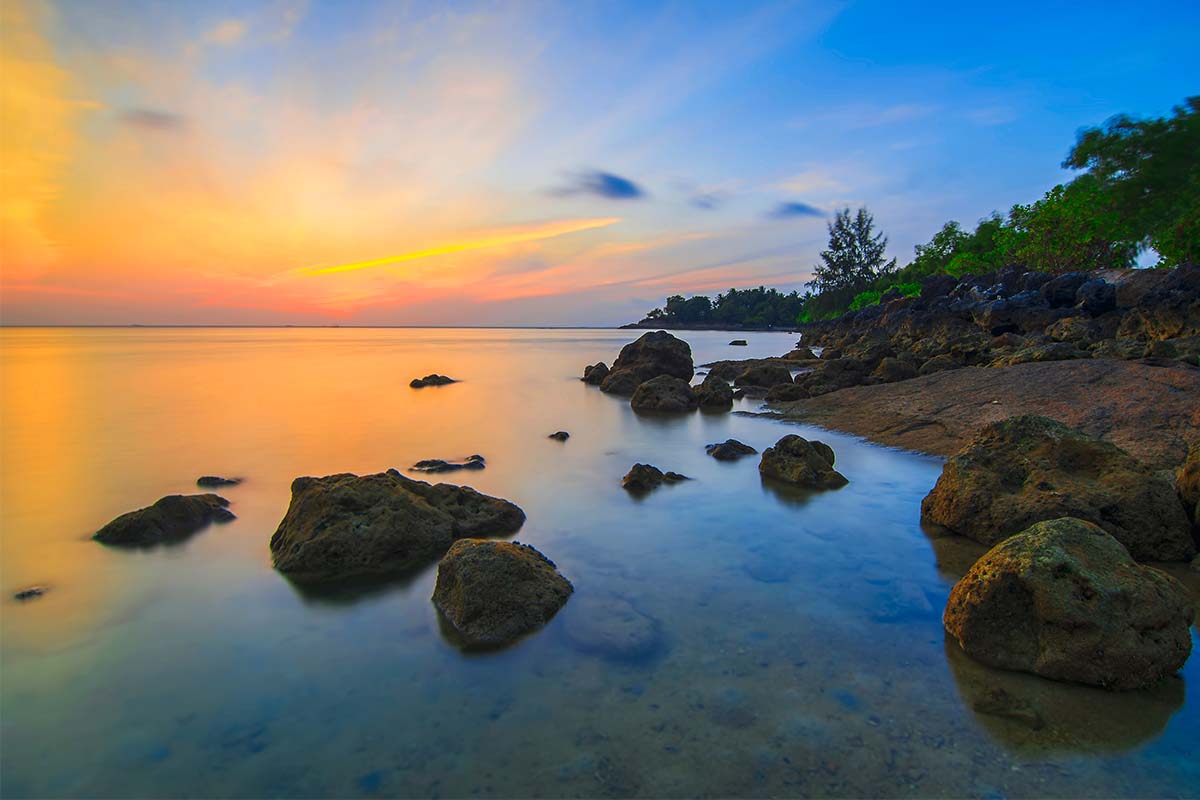 Image Source: Shutterstock
There are many beautiful beaches that you can explore in Batam. You can start from Nongsa Beach which located in a district with the same name. It is relatively easy to access because it only takes about 10 minutes drive from airport to arrive at Nongsa Beach. The beach is known for its small waves and wide white sand during daylight, as well as beautiful view of Singapore city lights on the night.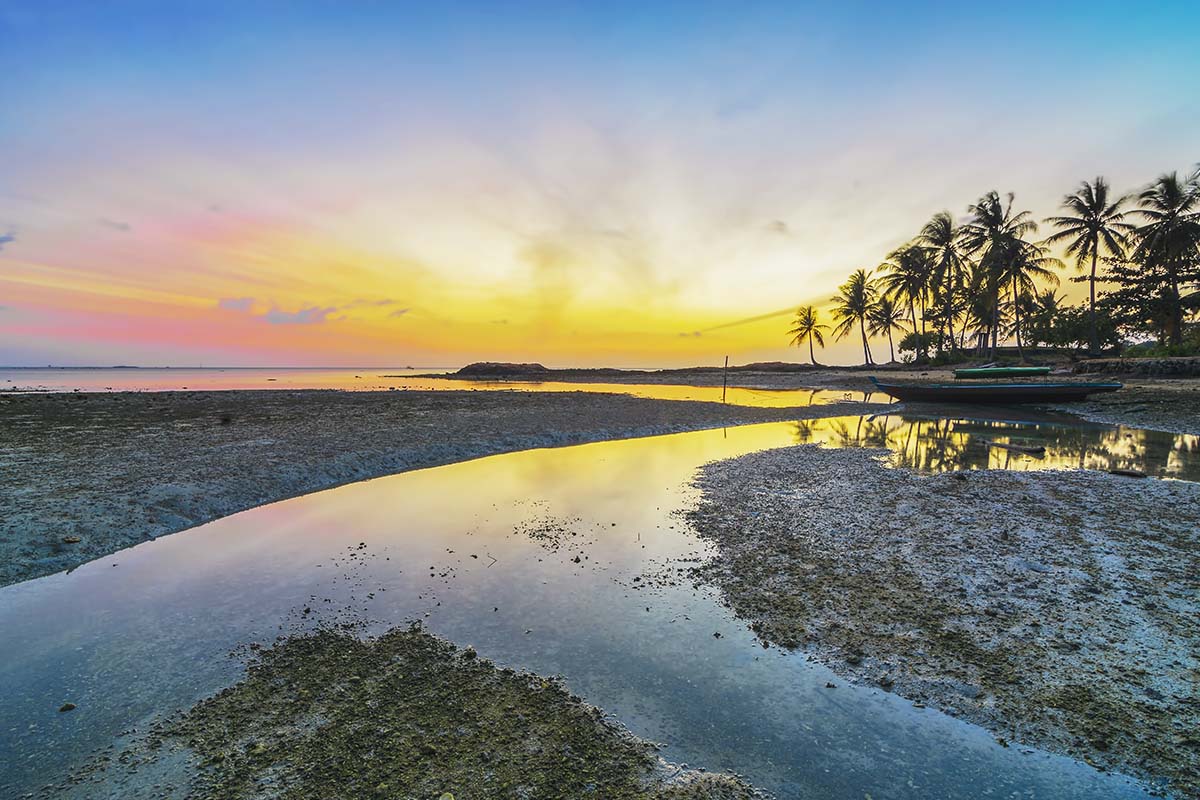 Image Source: Shutterstock
You can also visit Viovio Beach in Galang Island to see a spectacular sunset or simply playing water sport like banana boat. While in Galang Island, allocate your time to visit Melur Beach that offers crystal clear water and breezy view of coconut trees. Don't worry if you love playing in the water, you can freely swim up to 500 meters from the coast due to its gentle land contours.
Talking about swimming, you can also do it safely at Melayu Beach in Rempang Island, where the waves are very calm.
2 | Chill by the waters: Harbour Bay, Ocarina Park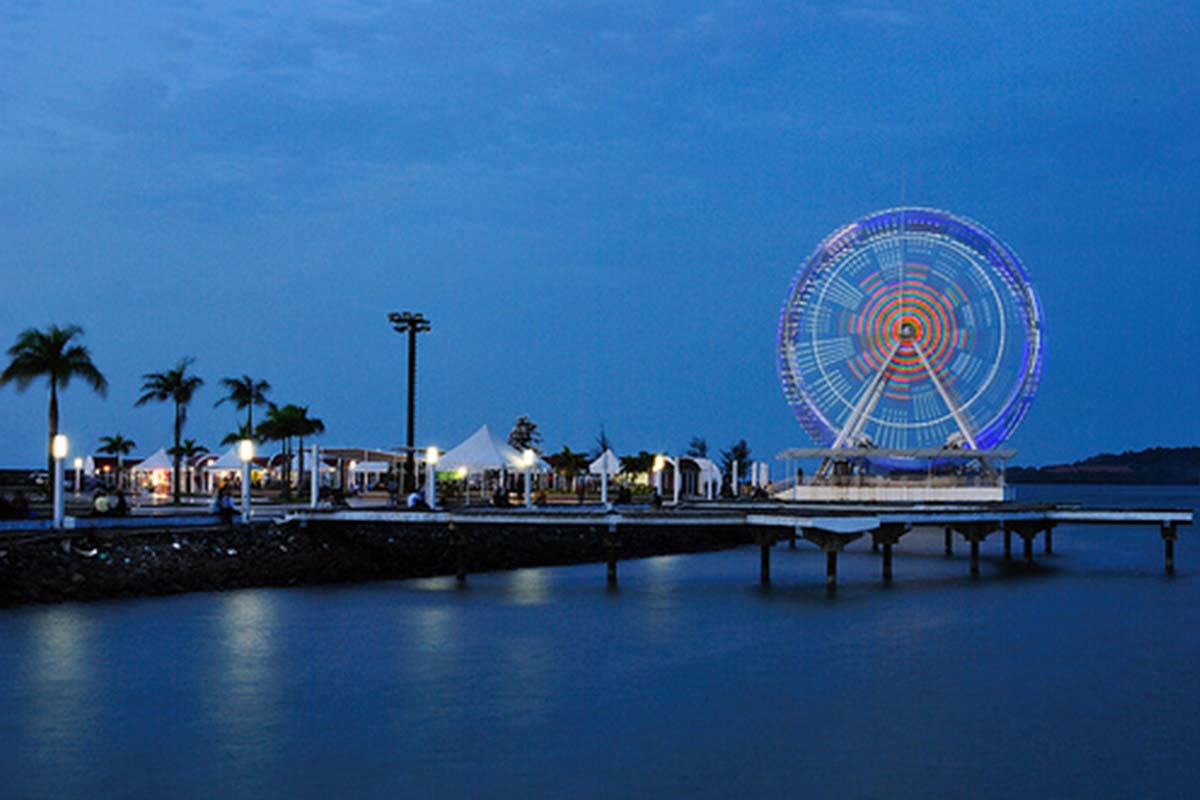 Image source: http://wisatashopingbatam.blogspot.com
If you want to chill while looking at the sea, you can try to visit Harbour Bay and Ocarina Park. As a hub between Indonesia and Singapore, Harbour Bay provides an integrated one-stop services as you can go shopping, having culinary exploration and crossing to Singapore at the same time. Even if you are not planning to go over the Singapore Strait, you can always welcome to chill here.
Meanwhile, if you are more into fun activities, you can come to Ocarina Park. The 40-hectare theme park offers plenty of rides for children or adults, such as Trampoline and Flying Fox. You can also hop on to the giant Ferris wheel to see a wonderful view of Batam from above.
3 | Dive around the island: Abang Besar Island, Hantu Island, Labun Island, Petong Island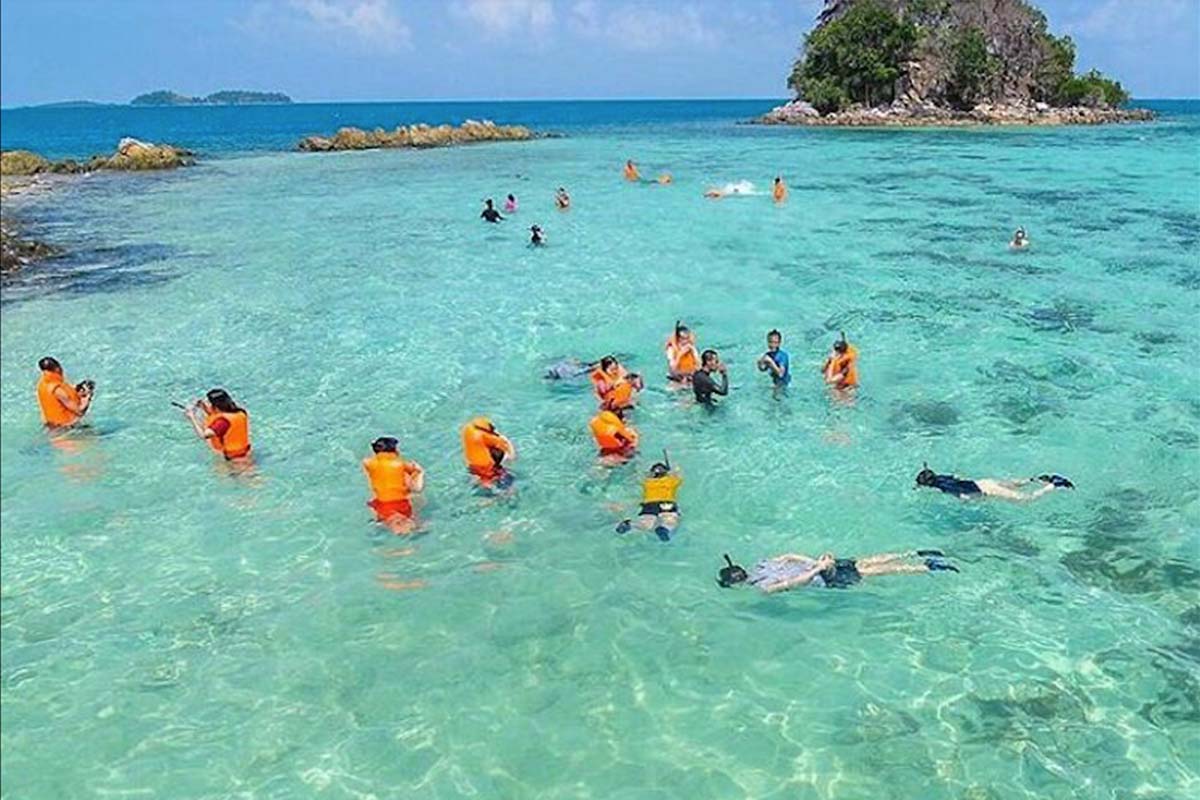 Image source: http://www.picluck.net/media
Batam is located in the mini archipelago of Riau Islands. Therefore, it is not surprising to see many small islands with beautiful marine diversity scattered around Batam. Abang Besar Island in southern of Batam city is one of the islands where you can explore the underwater beauty. There are 149 kinds of coral fishes from 27 tribes that you can encounter when diving or snorkeling around this island.
This island is also surrounded by small islands like Hantu Island and Petong Island. In Hantu Island, you can find plenty of colorful corals, sea cucumber, and shellfish. Meanwhile, you can spot pristine coral reefs, yellow tube sponges, stingrays and clownfish in Petong Island.
However, if you want to have a more exclusive getaway while diving or snorkeling, you can try to stay at Labun Island Resort.
4 | Sunset trip at the iconic Barelang Bridge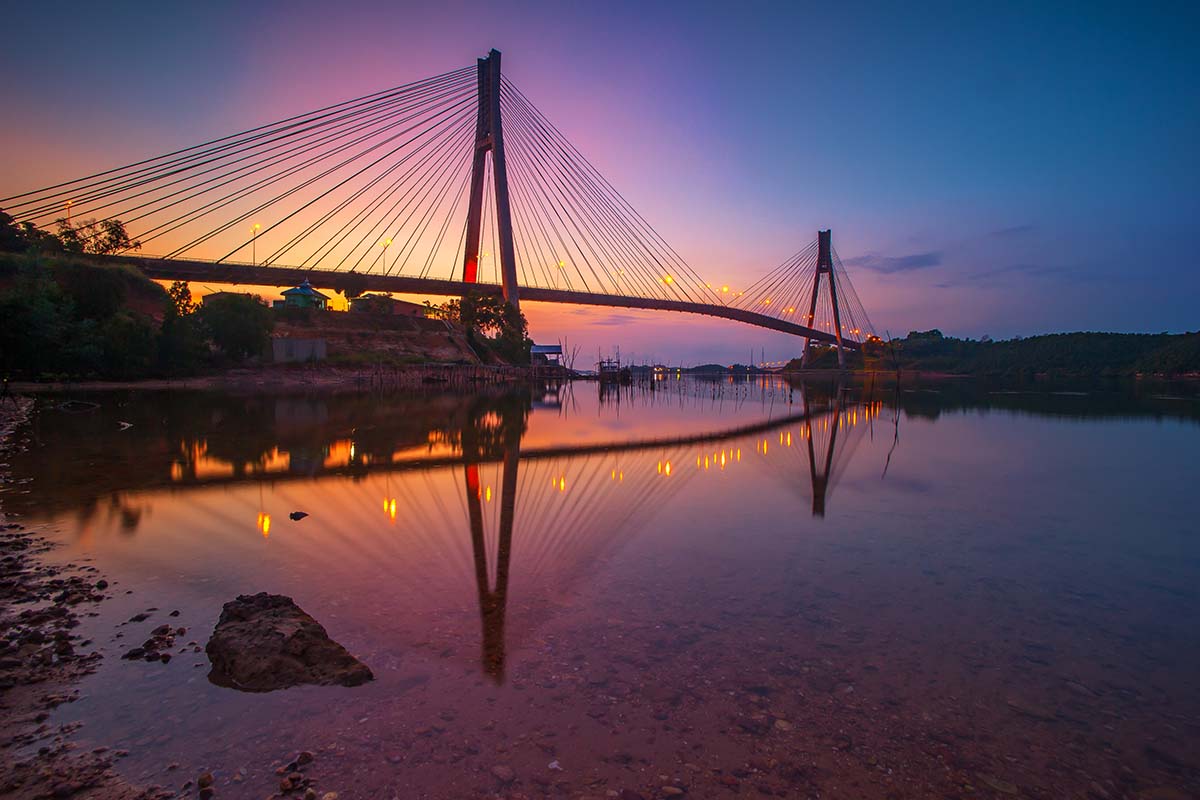 Image Source: Shutterstock
Ride away from the Barelang Bridge before the dusk to have a sunset trip in Batam that has official name Fisabilillah Bridge. However, the locals call it Barelang that stands for an abbreviation of Batam, Rempang, and Galang.
The bridge connects Batam mainland to many small islands namely Tonton Island, Nipah Island, Rempang Island, Galang Island and Galang Baru Island. That's why this 54-kilometer bridge is now being a landmark of Batam city.
5 | Tasty culinary feast: sop ikan batam, siput gonggong, bingka bakar, mie tarempa
Finally, explore a new place will not be completed if we don't taste the local foods, right? Therefore during your visit to Batam, don't miss a chance to explore the mouthful local seafood.

Image source: https://www.goodindonesianfood.com
Some of our recommendations are Sup Ikan or Fish soup that tastes savory and fresh at the same time, Gonggong or sea snail which has tender meat, Tarempa Noodle which is a spicy noodles served with shredded cob fish, and Bingka Bakar or grilled sweet cake made of flour, eggs, coconut milk, sugar and salt.
Image source of header banner: Shutterstock