Jakarta might be the busiest metropolis in Indonesia where the people seem like they don't need any sleep. However, when it comes to the nightlife, you can always count on it. Jakarta has plenty of magnificent bars and nightclubs for those seeking nocturnal pleasure. The night is calling, so wear your best outfit and hit these 13 bars and nightclubs designed only for your maximum entertainment!

1 | BASQUE Bar de Tapas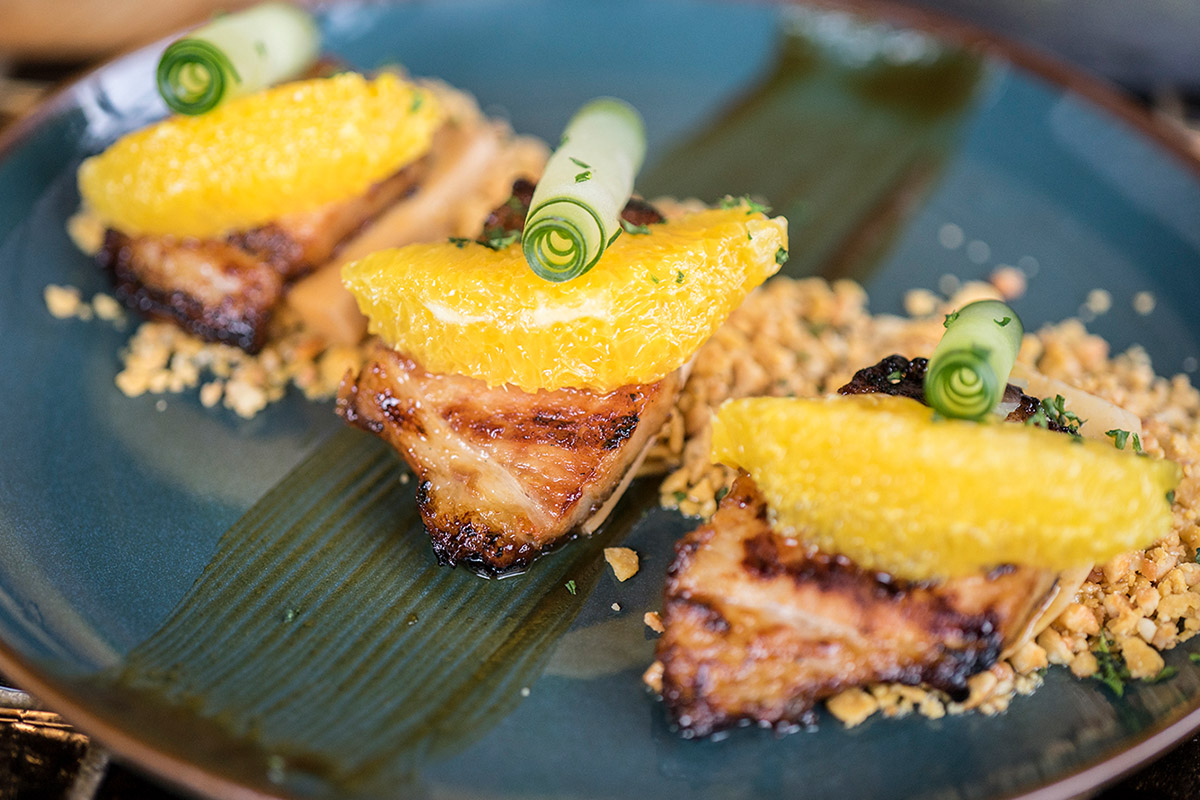 Image source:  http://basquejkt.com/
Nestled amongst the enormous skyscrapers of Mega Kuningan since 2016, BASQUE Bar de Tapas is the perfect escape from your busy daytime in Jakarta. Its eye-catching interior and Spanish cuisine menu, especially tapas, will delightfully pamper all your senses. Come to Noble House, Mega Kuningan and take the elevator to the 8th floor to experience the vibrant atmosphere while listening to its groovy Latin House music accompanying your lovely evening.
2 | Blowfish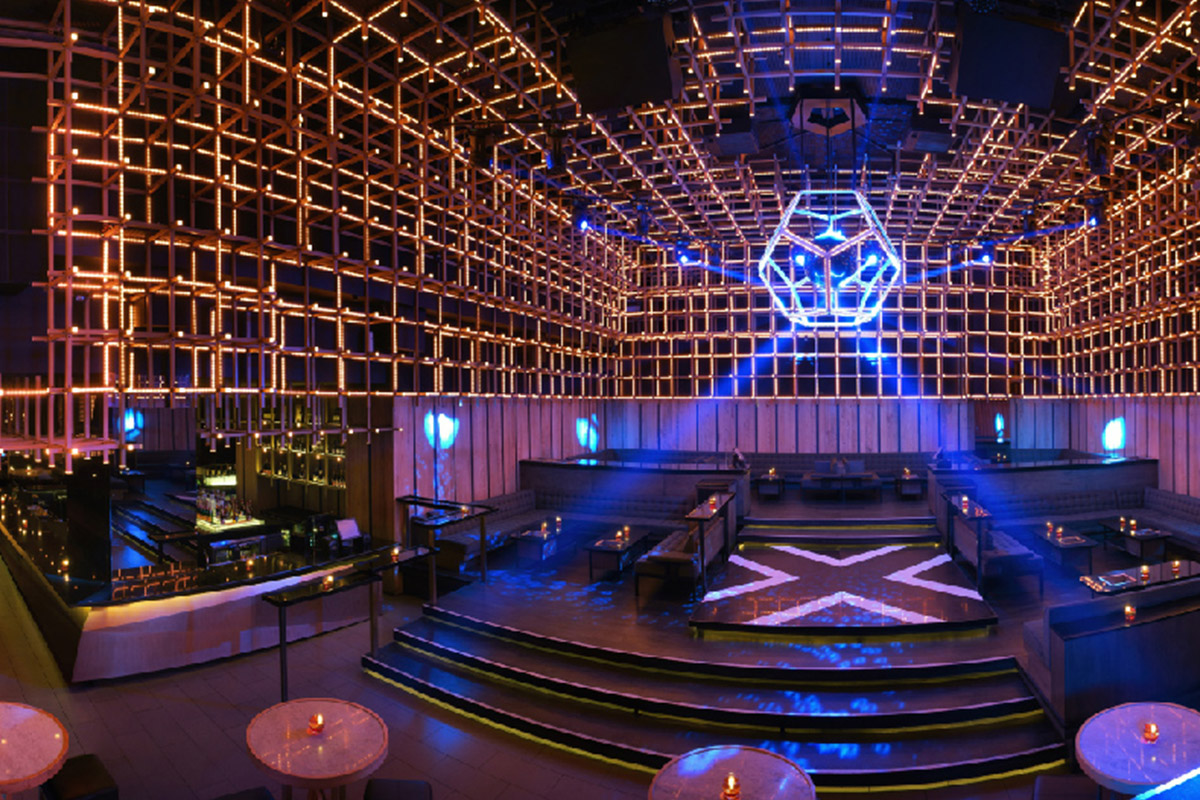 Image source:  https://www.ismaya.com
Enter the venue at Wisma Mulia City Plaza and feel the heat of the night bursting out of the dancefloor. Established in 2003, Blowfish can be considered as one of the pioneers of the nightlife in Jakarta and it sets a high bar in giving the best quality of entertainment to the crowd of Jakarta. Designed by a world-renowned team, Blowfish offers you high-tech sound system and exquisite lighting that will deliver bombastic experience in enjoying EDM (Electronic Dance Music) played by their skillful resident DJ. Here in Blowfish, the night lasts forever, so come and enjoy it with everything you have.
3 | Cork&Screw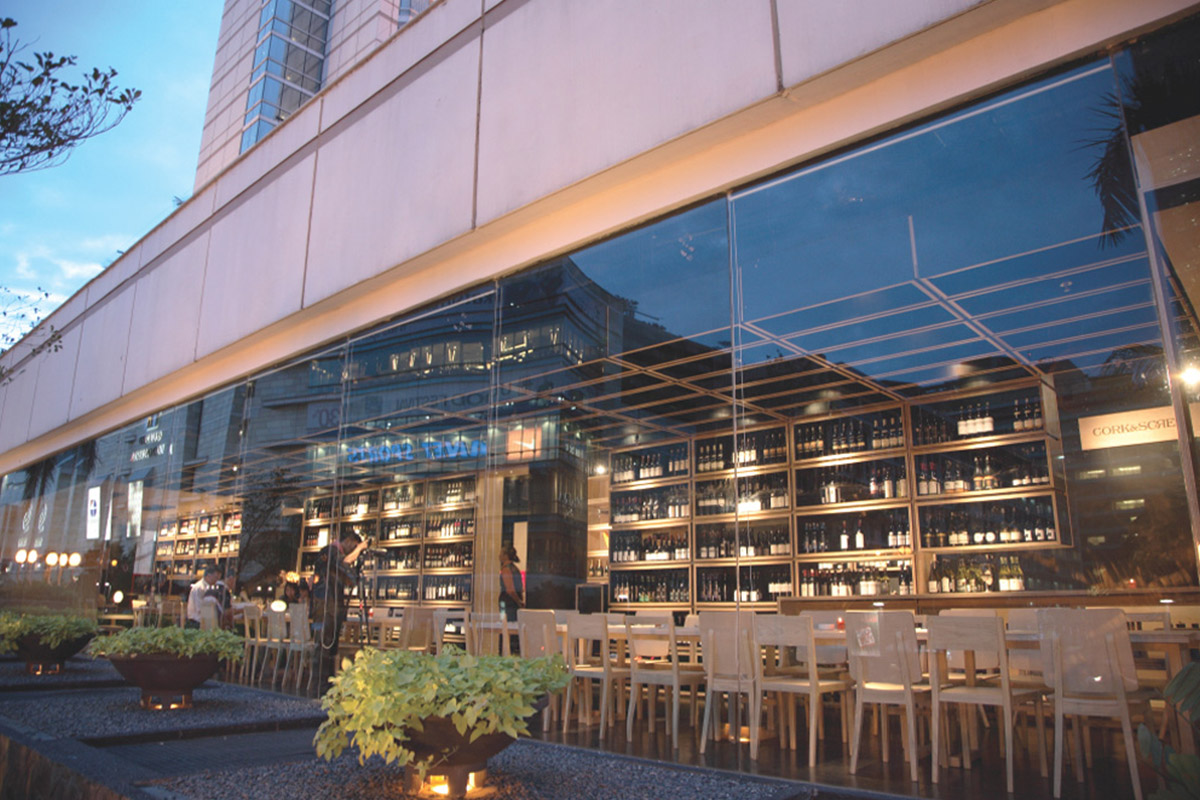 Image source:  https://www.corknscrewjkt.com
Looking for a more casual, laid-back ambiance? Try Cork&Screw, which located at two busiest business districts in Jakarta, Thamrin, and SCBD. Established in 2007, Cork&Screw not only serves the guests with sophisticated casual dining experience with its wide range of menu comprised of tasty modern European and Asian dishes but also offers an unparalleled wine and social experience with extensive range of wine programs.
4 | Dragonfly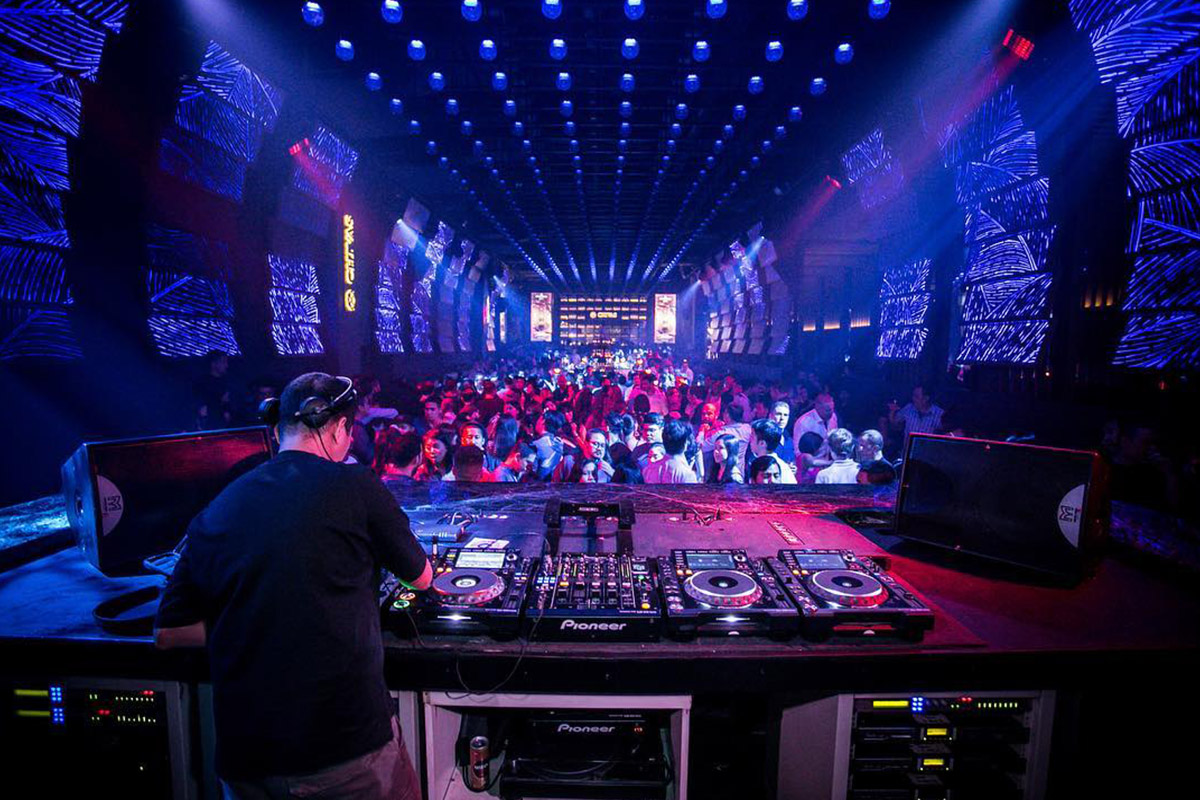 Image source: dragonfly.club
Besides Blowfish, this one is also renowned as the leaders in the entertainment industries in Jakarta. Heavily invigorated by the Asian influence, Dragonfly's interior side is filled with wood and marbled look. Adorned with a modern touch, Dragonfly is amped up with a stellar lighting effect and advanced sound system. Its ample design made it possible for you to dance around more freely here at Dragonfly. With the improved layout, Dragonfly serves its purpose as a chill lounge and bar in the evening and flaming party place late at night.
5 | Empirica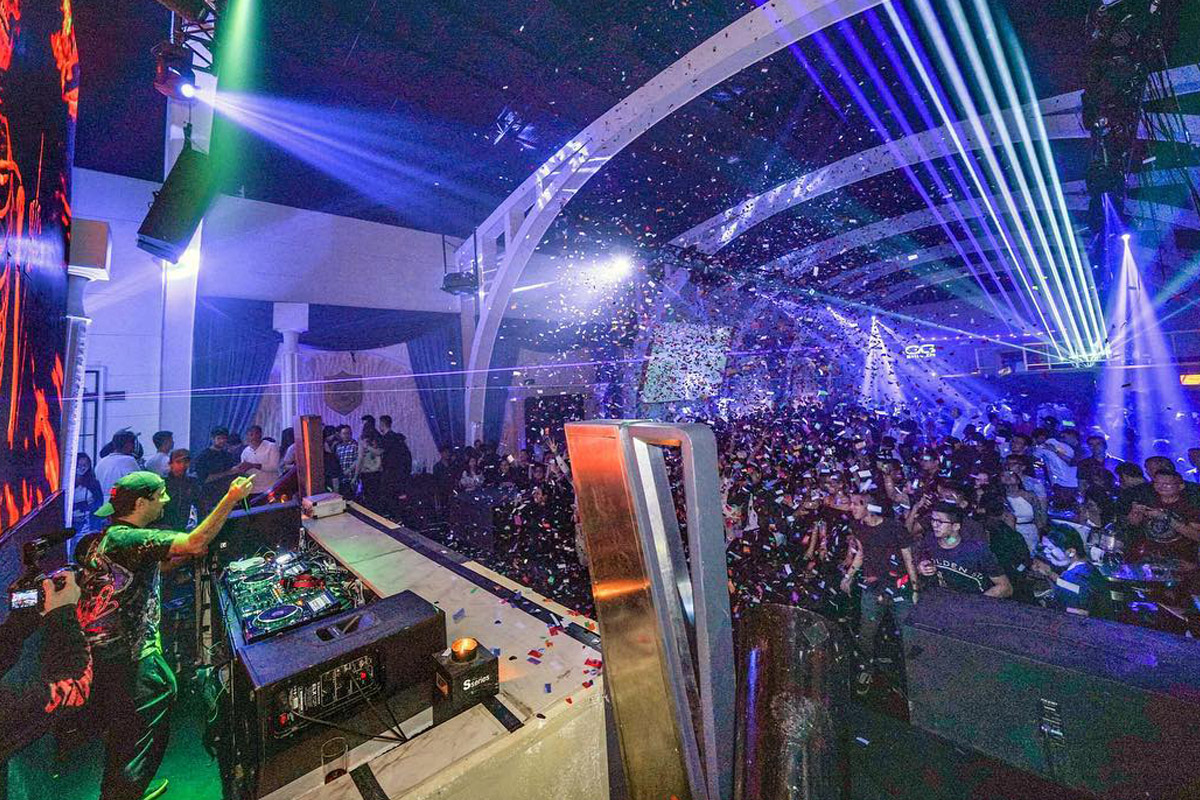 Image source: empericajakarta
Also located at SCBD, exactly at Lot 8 Hall A where all the aces of the nightlife entertainment reside, Empirica is one of the most sophisticated nightclubs in Jakarta which aimed to indulge all your senses with these five elements: see, hear, breathe, taste, and feel. Designed to accommodate more than 1800 partygoers, Empirica boasts the remarkable flashy white interior and impressively sophisticated 3D projection-mapping concept to give the maximum experience to all the guests.
6 | Fable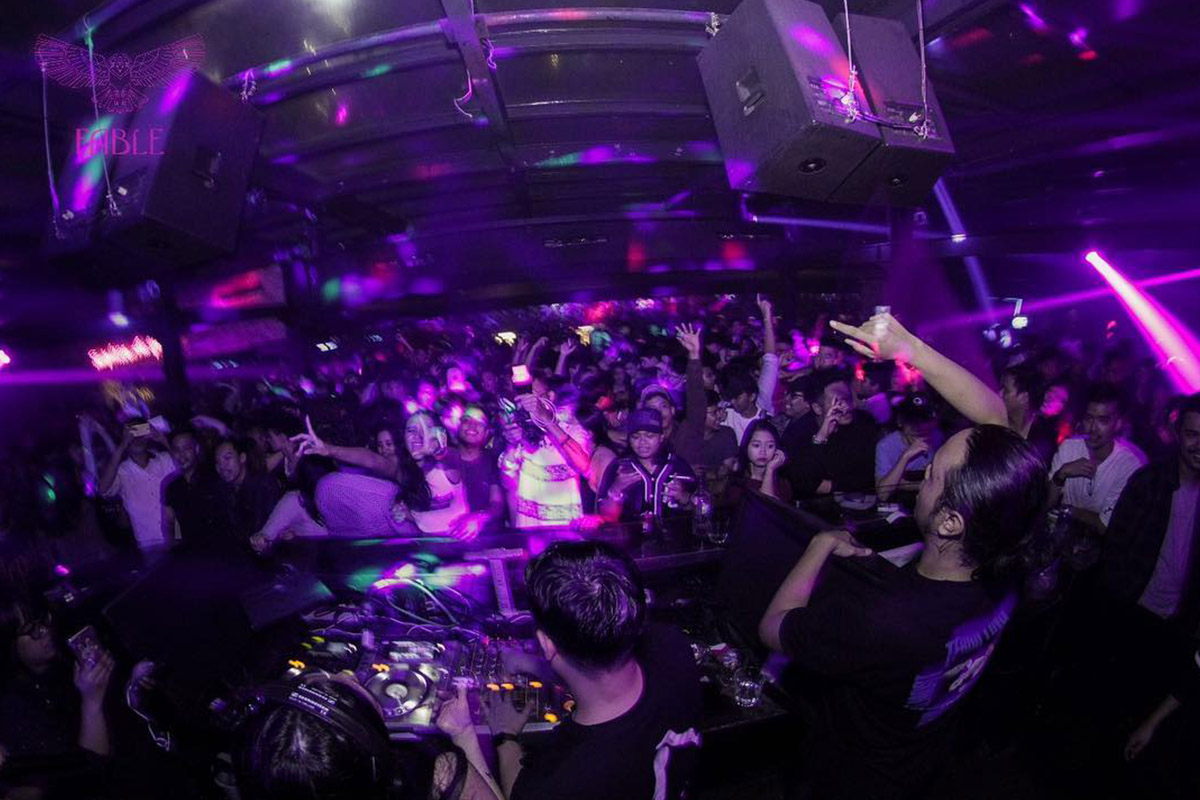 Image source: fabelallin
Beneath the concrete jungle of SCBD, there lays a secret place called Fable, located on the 2nd  floor of Fairgrounds Building. This 1500 meters square venue set in a strategic location with glass walls, a glass roof, and a large outdoor allows its patrons to relax and enjoy the cityscape during the evening, and party with the best local and international DJs at night. With its modern, geometric and colorful inspired interior, 2 bars (1 indoor and 1 outdoor) stunning view of SCBD, club capacity of 800 people, Fable has been and continues to be one of the top clubs in Jakarta as well as in Indonesia.
7 | Immigrant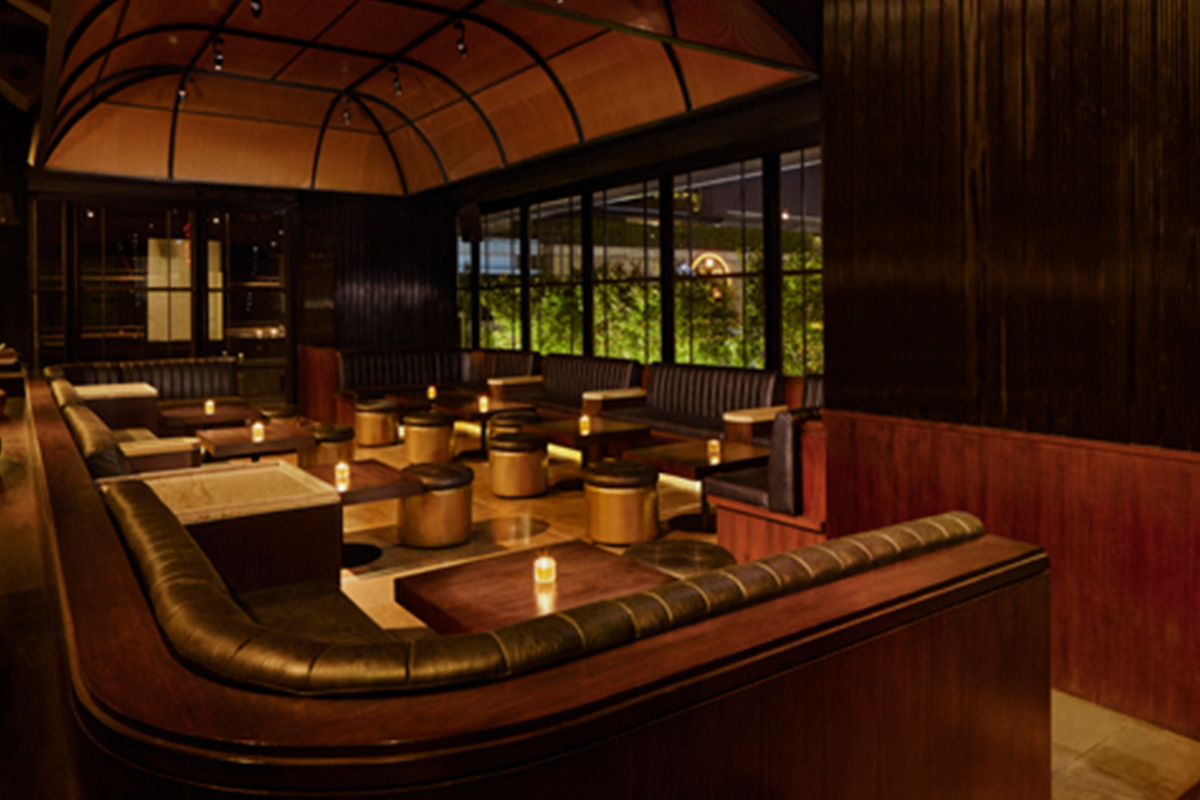 Image source:  http://www.immigrant-jakarta.com
Located at the 6th  floor of Plaza Indonesia, IMMIGRANT Lounge & Club is a place where the sophisticated and the glamorous congregate and rub shoulders with one another. Immerse into an array of exotic and elegant beverages, dance to the DJ's mesmerizing beats, and soak yourself in the enchanting ambiance. Talking about its interior, Immigrant resembles an NYC loft with vintage, industrial design, and dim-lighting. Here, you will find the most diverse group of people enjoying themselves, whether they are local residents, expatriates, or tourists. This place is perfect not only as a nightclub, but also as a restaurant. Their steak tastes excellent.
8 | LEON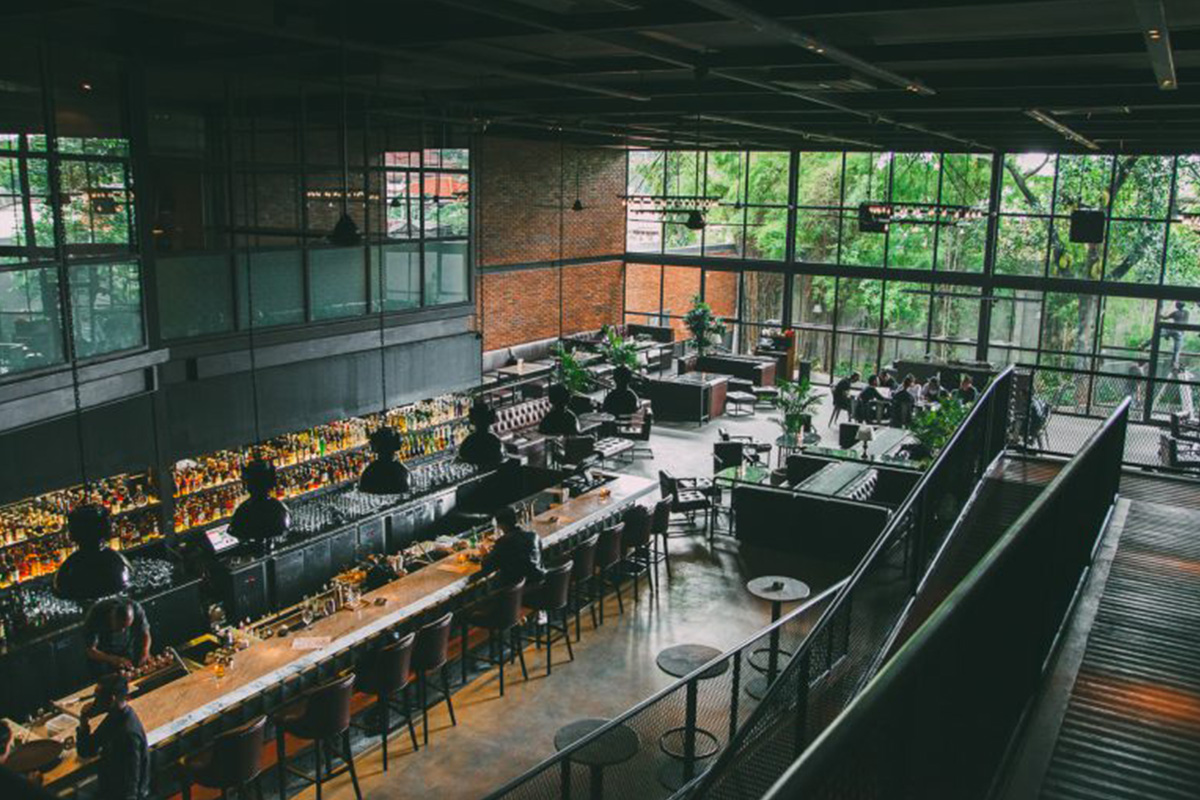 Image source:  http://jktgo.com
Those of you who prefer a luxurious and classy atmosphere can find a suitable pleasure in LEON. Situated at Jl. Wijaya, you can explore a vintage-meets-modern ambiance and catch the rhythm with Leon's selection of fine-tuned music in a lounge with high ceilings and spacious seating. Indulge in their delicate cocktails and unique twist on classics as they boast their philosophical motto: "Enjoy life by the glass."
9 | Loewy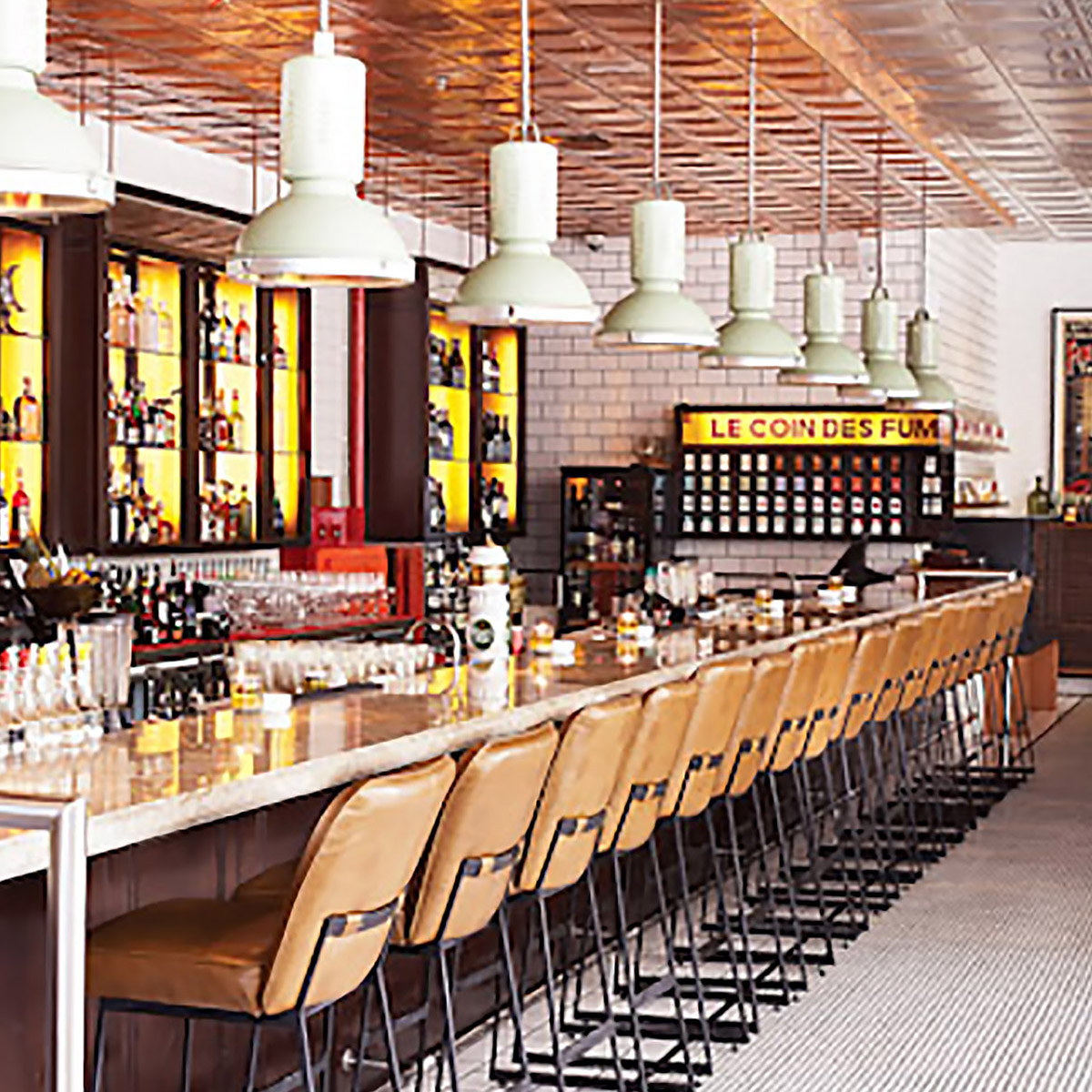 Image source:  https://loewyjakarta.com
Situated at the ground floor of Oakwood Premier Cozmo in Mega Kuningan, Loewy is considered as one of the hippest top-notch restaurants in Jakarta. This visually eye-catching bar and provides Jakartans' need for a casual bistro – an everyday place with an interesting but accessible menu, a well-designed but informal décor, and adding to the mix: a buzzing, energetic bar serving the best, stiffest drinks in town. Resembling the New York City interior design, The style is retro/classic with a modern interpretation. The original Thonet chairs, the leather banquet seats, the subway beveled tiles, the tin and copper ceiling panels, the white brick walls; evoking this "Paris bistro meets New York loft in the 1940's" feel. It is then combined with a modern layout and concept, creating an overall ambiance that is uncluttered, clean, understated, and timeless.
10 | Monty's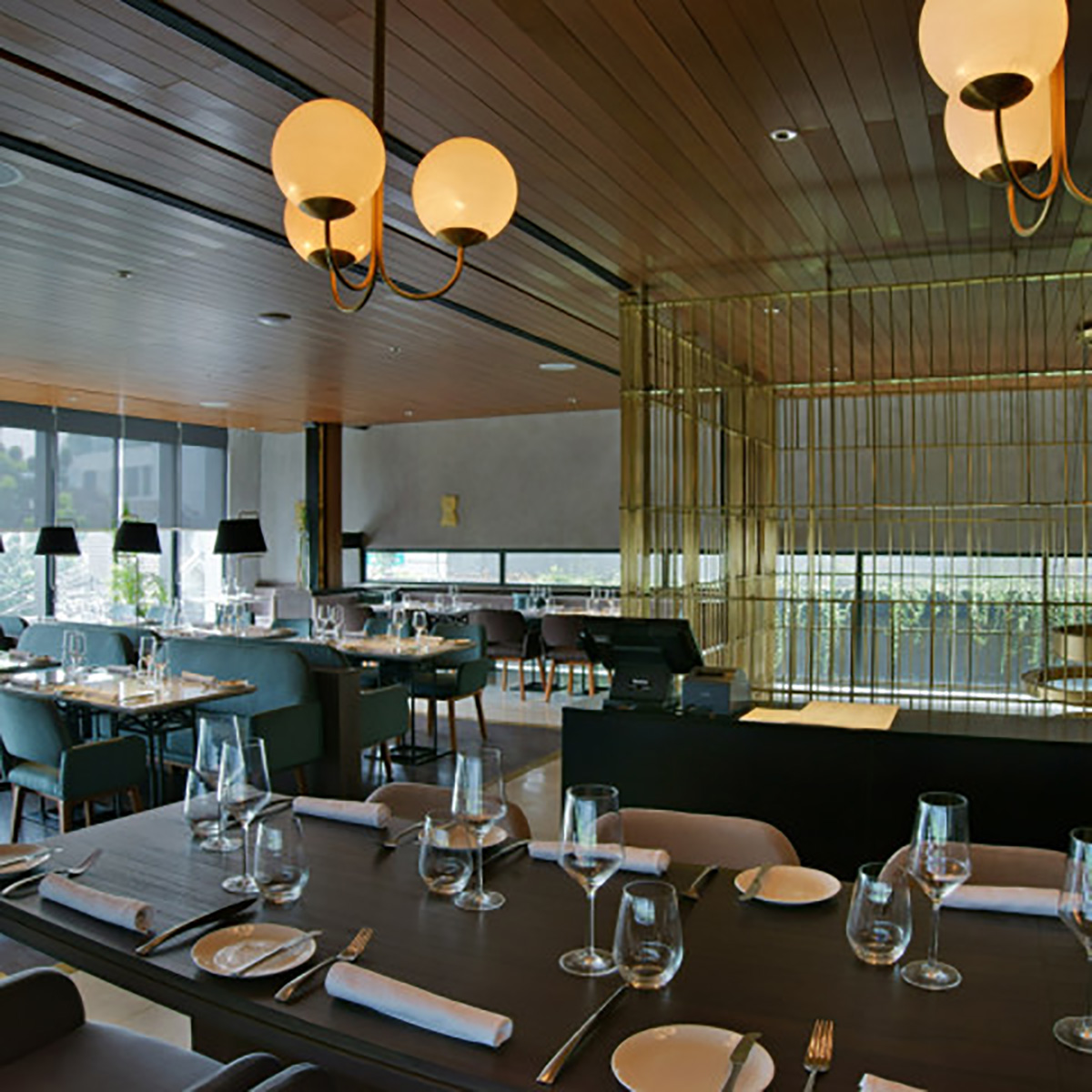 Image source:  https://montys.co.id/
Since its establishment in 2015, Monty's has become a favourite among Jakarta's foodies. Located in the bustling area of Senopati, Monty's offers a fresh Scandinavian style of cooking with an international menu, specializing in seafood and meat grill but also serving healthy, organic and unique dishes. On the third floor, you have a "discreet" social lounge/whisky bar with dim lighting and chic ambiance. If you are planning to go here, make a reservation in advance as it is fully-booked most of the time. They have live bands from Wednesday to Saturday playing covers of Top 40 songs.
11 | Nu China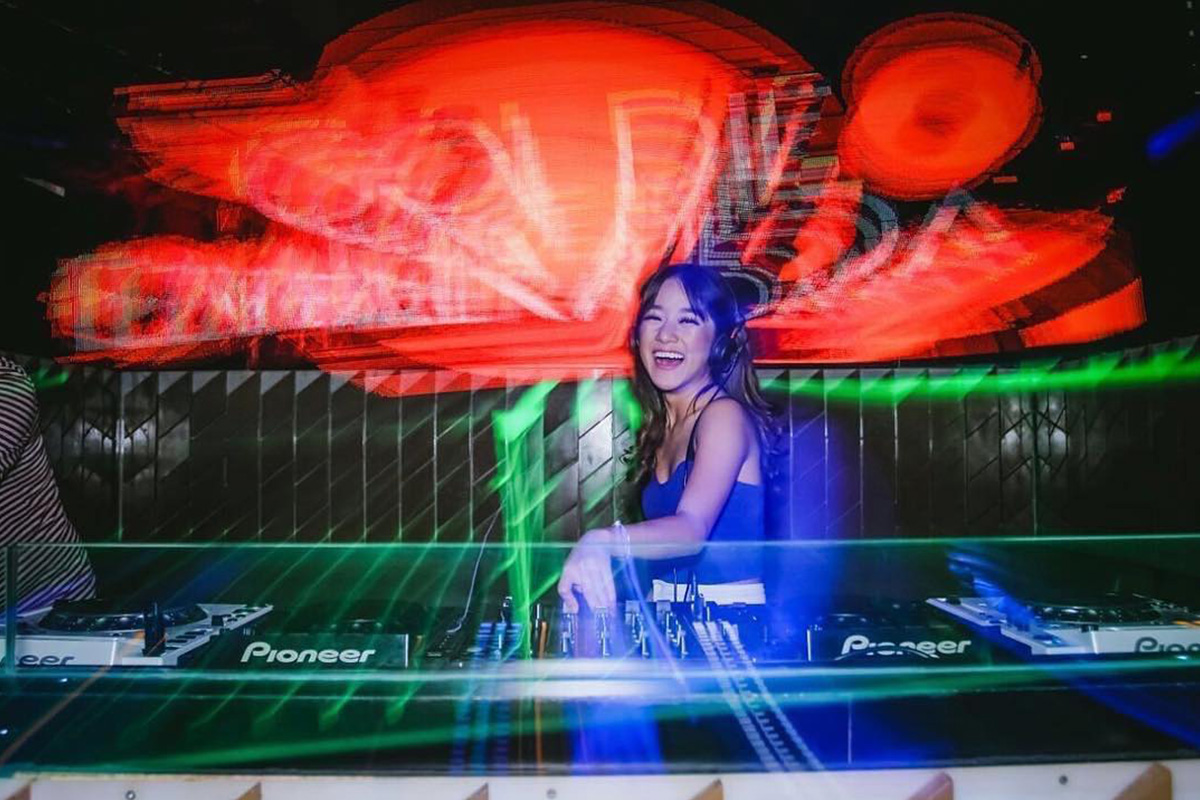 Image source: nuchinajakarta
Located at the side of the road at Jl. Kemang Raya, Nu China is a popular bar with a house and progressive music being played every night. It is considered one the best lounge in Kemang. It was established in 2003 with the name Kemang Chinese, highlighting its restaurant-bar concept. Along the time, it has undergone a conceptual change and with that, the name also changed to Nu China. It is a perfect place for those who want to meet new people. Every Wednesday, there will be sexy dancers' performance that you can enjoy.
12 | Safehouse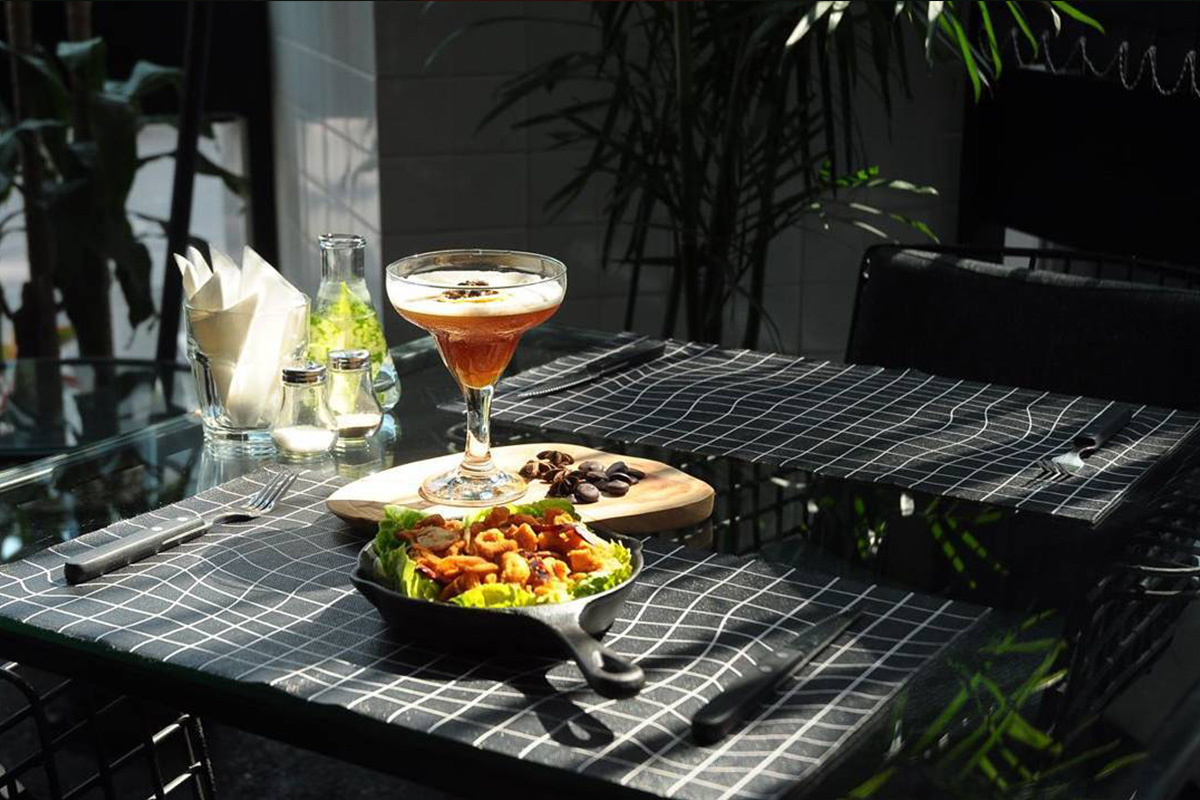 Image source: thesafehousejakarta
Safe House Jakarta at Menara Anugrah, Lingkar Mega Kuningan is a hidden retreat for Italian cuisine lovers with an excellent casual – posh setting, Safe House Jakarta has managed to become a scene stealer of the city's inhabitants with its concept of kitchen, bar and shop. Ever since moving from Bellagio to a new place, The Safehouse is unquestionably one of the "it" spots in town, juggling "clean eating" by day and lit beats by night with ease. Make sure to book in advance for weekend seating.
13 | Social House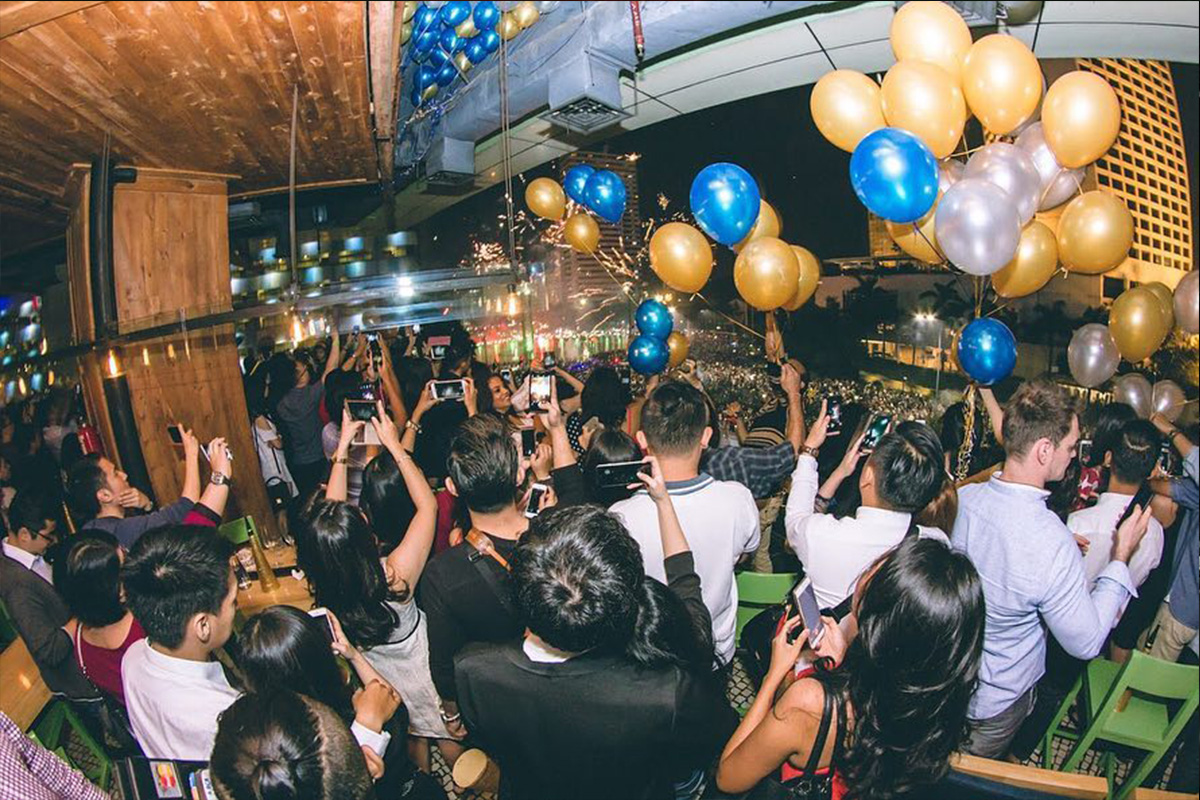 Image source: social.house
Feel the urge to enjoy wine in a comfortable venue with rustic ambiance? Come to Social House at Grand Indonesia East Mall 1st Floor and find yourself captivated by its stunning views and warm alluring design. Also, if you are looking for an exclusive space for your dining event, come and feel the warmth of our VIP Private Rooms. With a custom-made MIELE kitchen, the VIP room can cater to an intimate and personalized live cooking experience.
Image of header banner: blowfish_jkt
Image of homepage banner: ledscontrol.com