Whenever you are traveling abroad by air, the airport is the first place that will welcome you to your destination. Every airport has its own uniqueness, including in Indonesia, where many of the airports have been recently upgraded. Take a look at these 10 upgraded airports in Indonesia, and if you happen to arrive at either one of them, make sure you get the best out of it!
 
1 | Soekarno Hatta International Airport, Tanggerang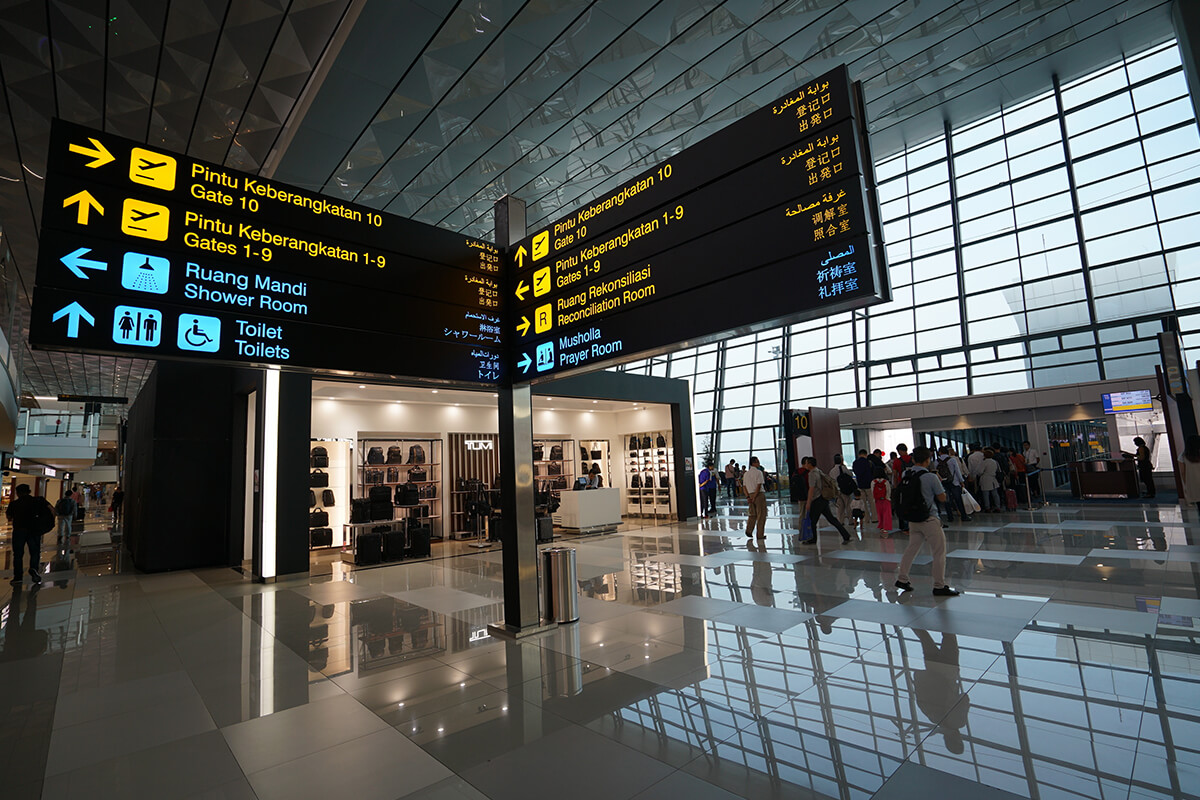 Photo source: Shutterstock
As the airport with the most crowded traffic in Indonesia, Soekarno Hatta Airport in Tangerang, Banten, provides the most sophisticated facilities and services for all the visitors that embark and depart from there. Furthermore, the famously known Terminal 3 Ultimate in Soekarno Hatta Airport is often compared to the superior Incheon airport in South Korea due to its modern architecture. With a length of 2.4 Km, this terminal is decorated with cultural touches in the form of sculptures by Nyoman Nuarta and ethnic carvings at the check-in counter.
 
2 | Juanda Airport, Surabaya

Photo source: Shutterstock
Regarded as one of the world's most punctual airport in Indonesia, Juanda Airport in Surabaya is also well-known for its luxury and elegance. This airport also provides places for the people to shop, dine, and entertain themselves. The airport staffs are also known to be friendly with travelers. One of the most popularly known spots in Juanda Airport is the dancing fountain. Located in Terminal 1, this dancing fountain moves along with grace following the rhythm of the music. It looks magical, especially at night, as the colorful lights spark from behind the fountain.
 
3 | Blimbingsari, Banyuwangi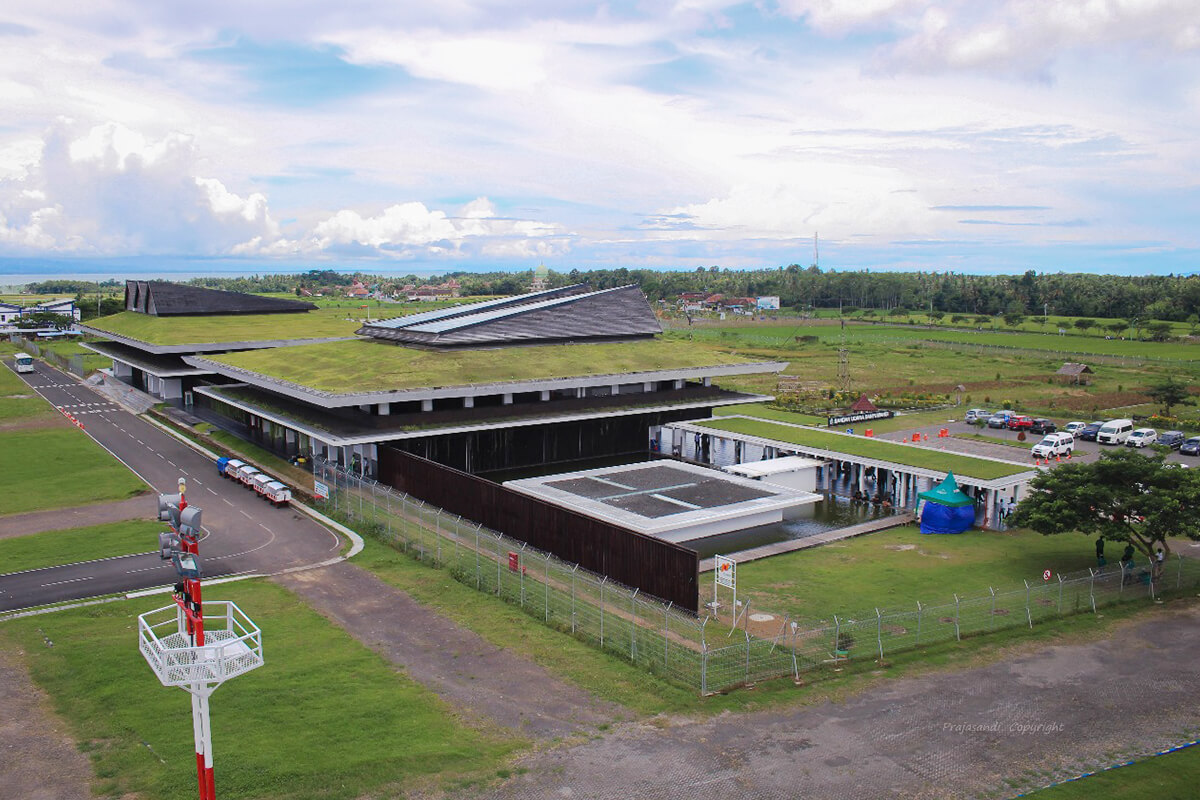 Photo source: https://kahyangan.net
After changing its name into Banyuwangi Airport, Blimbingsari has upgraded its facility to a higher level. Bringing the concept of "green building" architecture by Andra Matin, this airport is designed to be eco-friendly by using recycled materials from used ship ironwood or dock. More than just boasting its aesthetics, this terminal emphasizes energy savings with the approach of "tropical home" concept that prioritizes natural air conditioning. Moreover, if you look at it from above, the building will look like udeng, a traditional headgear from Banyuwangi.
 
4 | I Gusti Ngurah Rai International Airport, Denpasar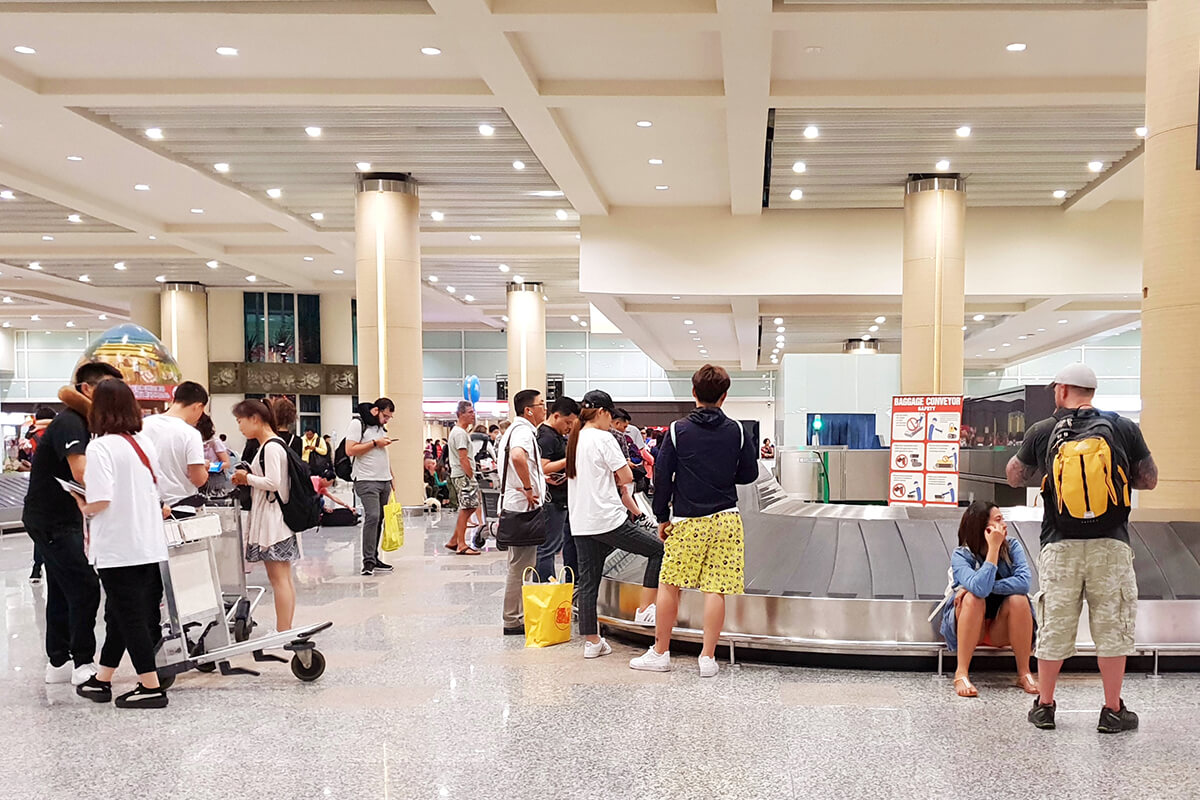 Photo source: Shutterstock
This airport, which was awarded by Airport Service Quality as "The 3rd World Best Airport 2016", has the second most crowded traffic in Indonesia due to the high amount of tourist visiting Bali. If you take a closer look, I Gusti Ngurah Rai airport has an authentic accent which is displayed by the Pura at the international departure gate. Cannot live without internet? Do not worry. Not only is the airport filled with many entertaining spots, but this airport is also known as one of the airports with the fastest wi-fi speed in the world. Care to test the connection?
 
5 | Sultan Aji Muhammad Sulaiman Airport, Sepinggan, Balikpapan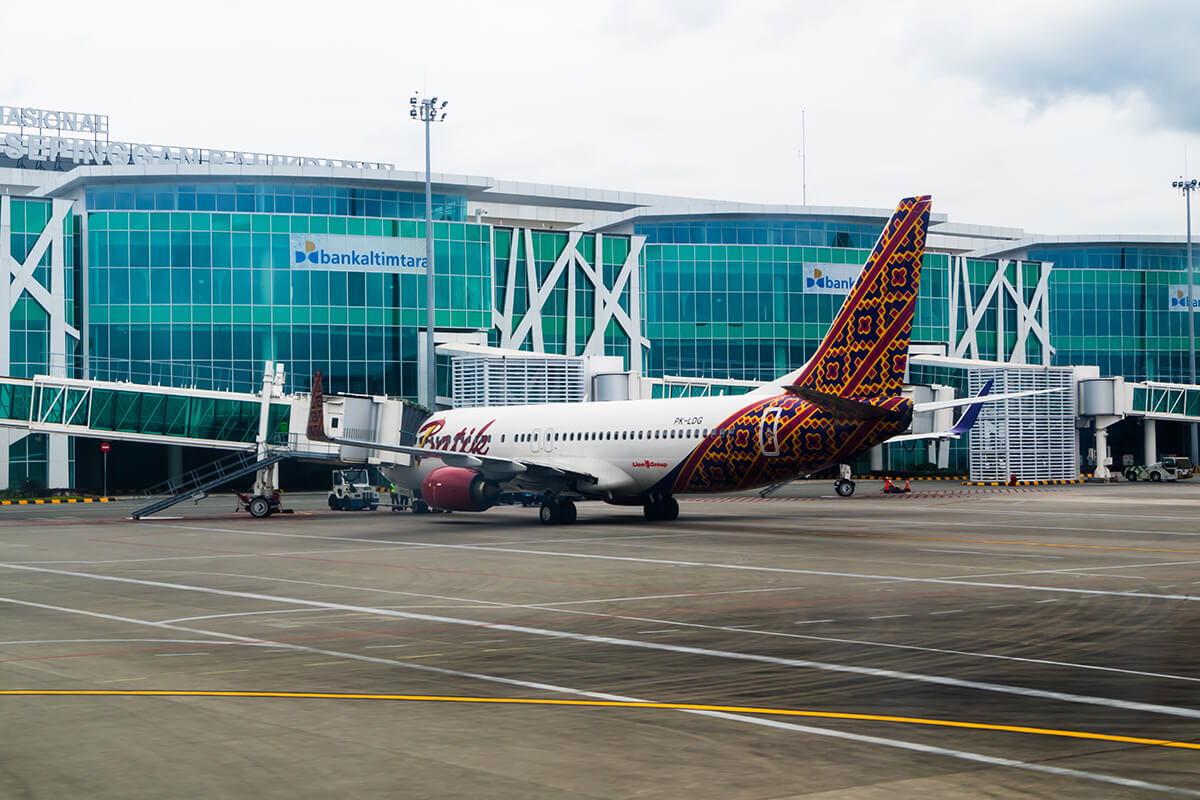 Photo source: Shutterstock
If you think Soekarno Hatta International Airport is the best one in Indonesia, then you should visit Balikpapan and see the majestic design of Sultan Aji Muhammad Sulaiman Airport in Sepinggan. Sultan Aji Muhammad Sulaiman Airport on Sepinggan looks stunning with first-class architecture and interior. Multi-layered security, wonderful facilities, and beautiful interiors also make this eco-airport admiring. In addition, the eco-airport concept displayed many living plants with birds that fly around in the airport lobby.

6 | Kualanamu International Airport, Medan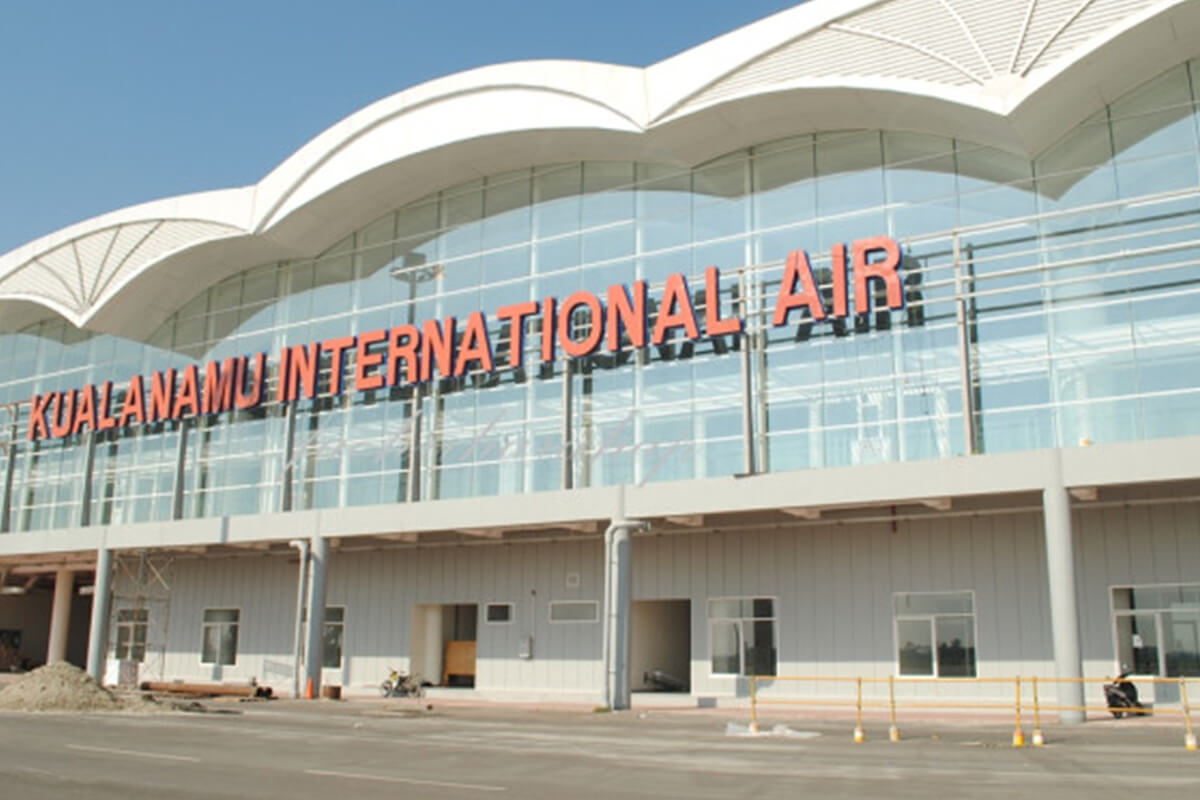 Photo source: www.bkipm.kkp.go.id
Before Soekarno-Hatta International Airport had its airport shuttle train, Kualanamu International Airport already had it first. Kualanamu also claimed to be the first airport in Indonesia that is integrated with the train station. Operating in 2013, Kualanamu International Airport is the fifth busiest airport in Indonesia after Soekarno-Hatta Airport, I Gusti Ngurah Rai, Juanda, and Hasanuddin. Nevertheless, you will not see long check-in queues because there are so many check-in counters in this airport. This airport is also known for its sophisticated facilities. Starting from the FIDS (Flights Information Display System), in the form of a large screen to monitor the flight schedule and landing of the actual aircraft, to the e-kiosk service or interactive screen to track all the places in the airport. Kualanamu Airport has also implemented the Baggage Handling System, so after you hand over the baggage to the check-in counter, your baggage moves through the conveyor belt to the aircraft without involving any porter.
 
7 | Sultan Hasanuddin International Airport, Makassar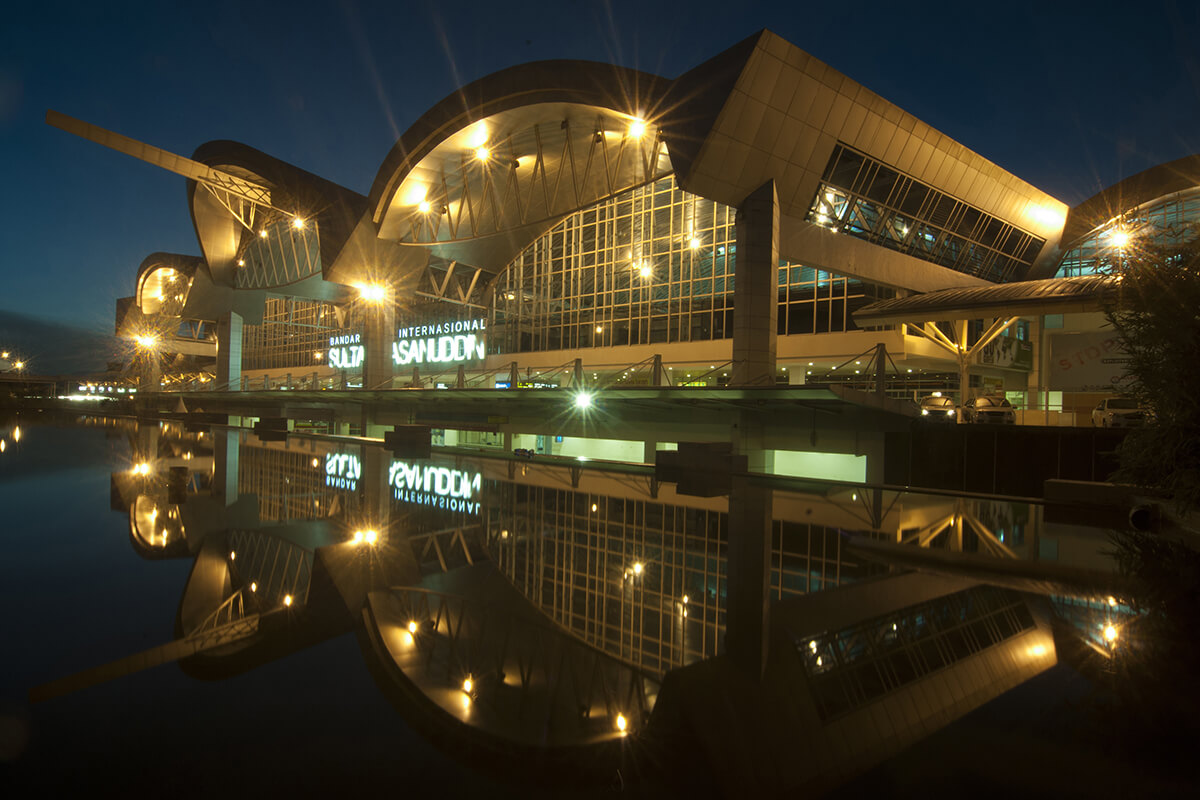 Photo source: Shutterstock
Sultan Hasanuddin Airport in Makassar has a very unique design. Not only does it shape like a Pinisi ship (Bugis and Makassar's traditional ship). The ceiling is very high and has patterned lines like "Mandar" fabric motif with giant windows that soar high. The airport, named after the South Sulawesi national hero, was ranked third in Indonesia's 2017 Best
Airport according to Majalah Bandara, Indonesia's national airport magazine. It has also won the title of "The Most Improved Airport in Asia Pacific" from Airport Service Quality (ASQ) in 2016.
 
8 | Samarinda Baru Airport, Samarinda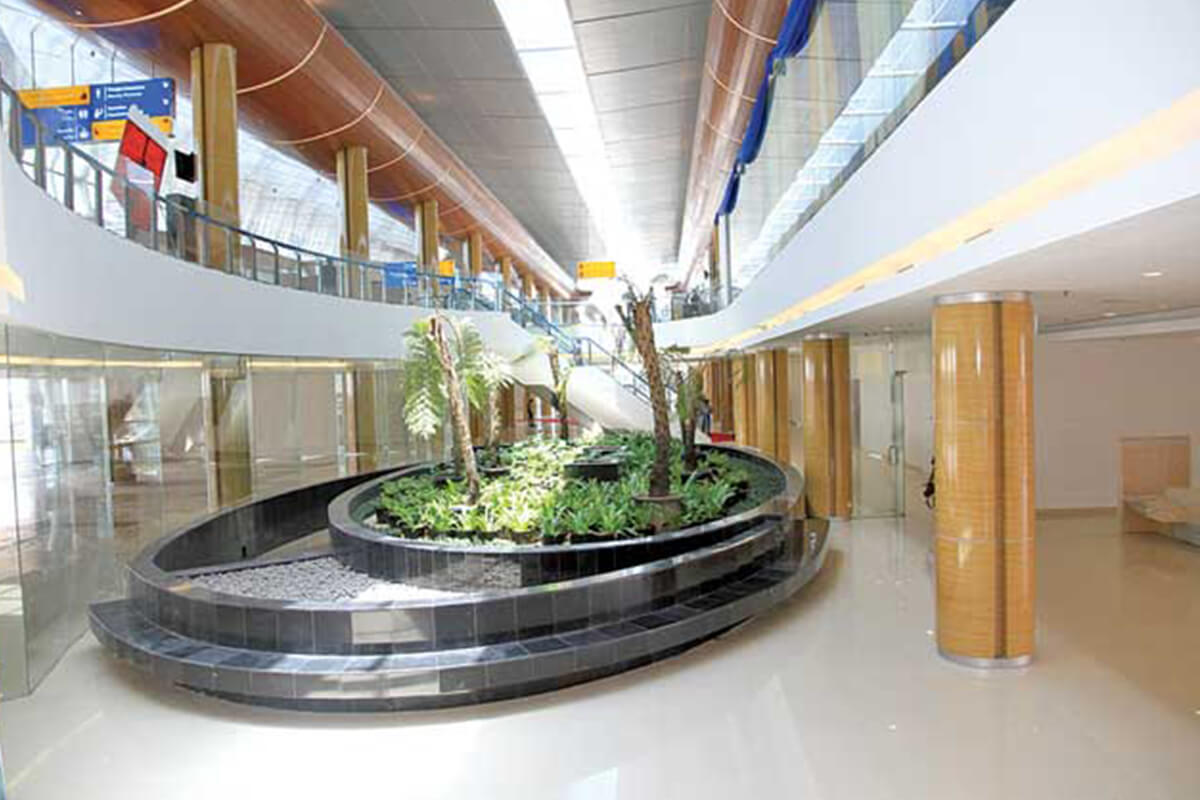 Photo source: http://images1.prokal.co
Photogenic and futuristic, these will be the first two words that come into mind when you visit Samarinda Baru Airport. Recently opened in April 2018, this airport boasts cutting-edge design with aesthetic that will always make you want to take selfies in every corner of the building.
 
9 | Kalimarau Airport, Berau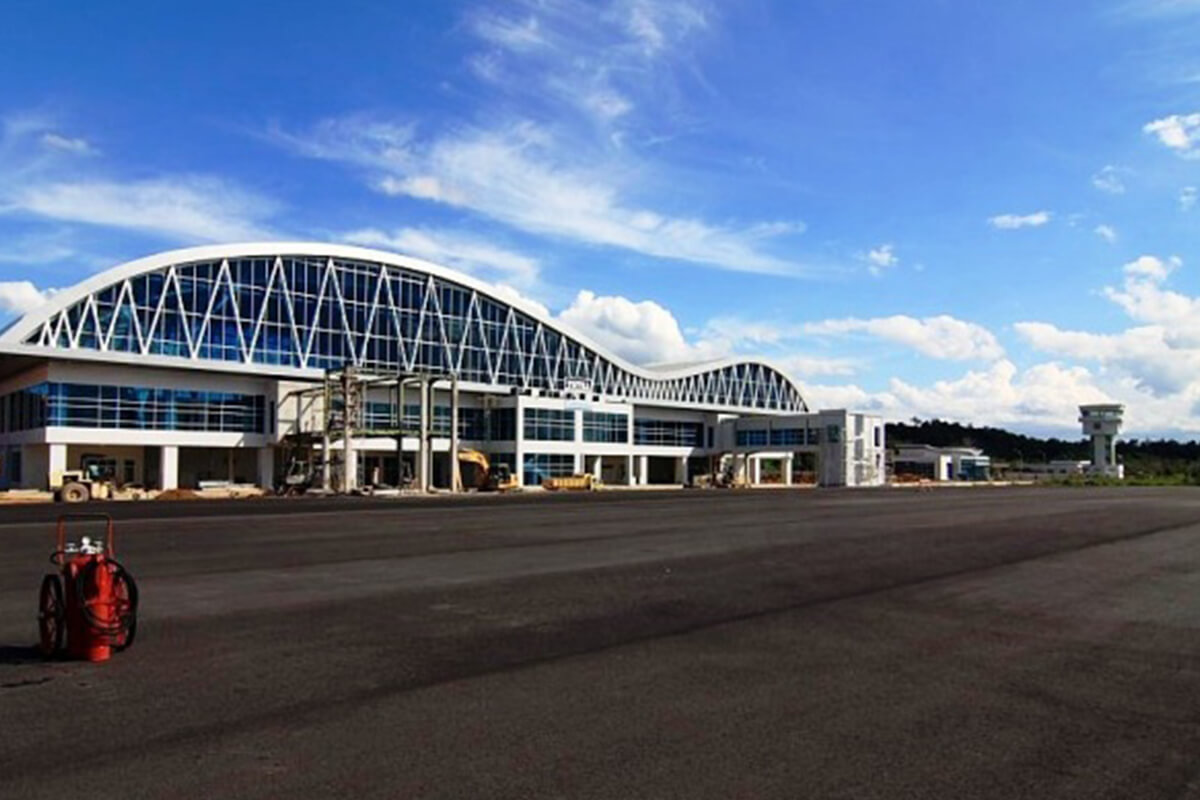 Photo source: http://2.bp.blogspot.com
Officially open since 2012, Kalimarau Airport earned the title of "The Cleanest and Most Orderly Airport" from the Ministry of Transportation. This airport also boasts top-notch facilities, such as an elevator for people with disabilities, a spacious waiting room with lots of navy blue couches, and a place to charge your mobile phone, as well as a high-speed wi-fi connection. Moreover, there is also a special kids' area at Terminal B Departure. Also, the traditional Dayak instrumental music will accompany the passengers while waiting for their boarding time.
 
10 | Ahmad Yani Airport, Semarang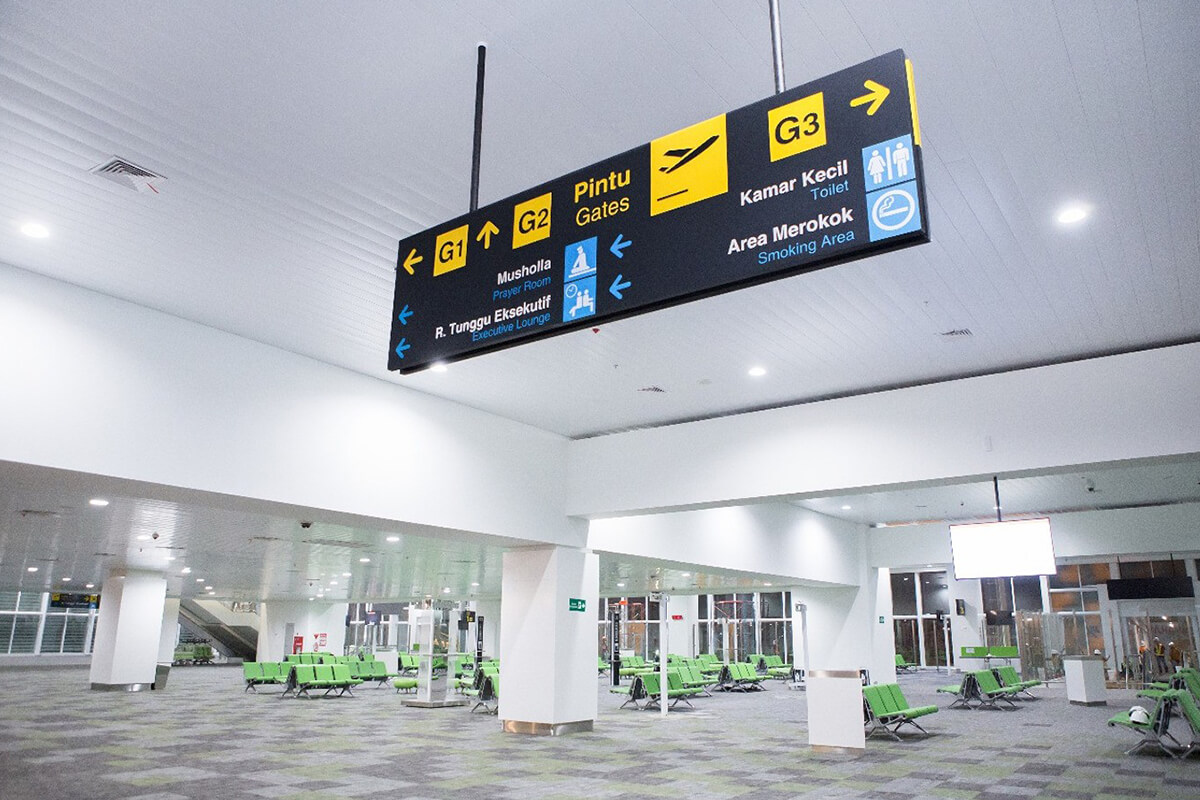 Photo source: www.thejakartapost.com
Proudly claiming to be an Eco-Airport, the design of this newly upgraded Ahmad Yani Airport in Semarang is truly a touch of modernity. This airport now welcomes up to 6.9 million passengers, which is a massive improvement compared to the previous count of 800 thousand. Not only that, but the facilities in Ahmad Yani Airport also includes 30 check-in counters, 8 escalators, 8 elevators, 2 travelators, and 3 jet bridges. Additionally, the parking area can now accommodate around 1,200 vehicles. Furthermore, the Eco-Airport concept is also uniquely designed with most of its buildings being surrounded by water and ponds in order to create a floating concept.

11 | Sultan Mahmud Kaharuddin III, Sumbawa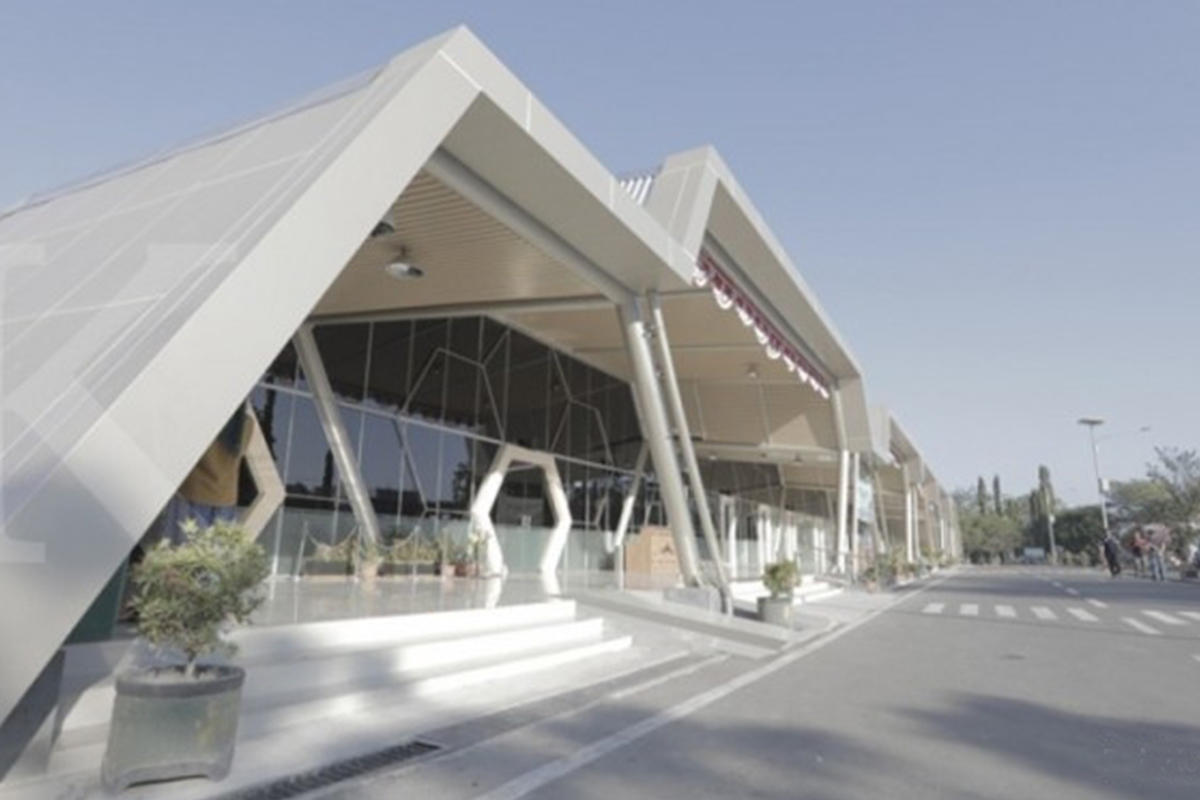 Photo source: photo.kontan.co.id
In preparation for the upcoming Sail Moyo Tambora 2018 and with the high possibility of busy flights coming from Bali and Lombok, Sumbawa has recently upgraded their airport, the Sultan Mahmud Kaharuddin III. The upgrades have made the airport to be more comfortable for visitors and it is set in a more modern design.  These upgrades are made for tourists and visitors to arrive on the island through their new airport as another choice of transportation aside from the usual seaplane flight. Furthermore, it is also set with many new and improved facilities, which include facilities for the disabled, among others.

Photo source of header banner: Shutterstock