To kick off celebrations in conjunction with Indonesia's 72nd Celebration of Indonesia's Independence Day, the State Secretariat has decided to display 48 exclusive selection of paintings by Indonesia's maestro painters starting 1st August 2017 at the Galeri Nasional at Merdeka Timur no.14 Central Jakarta, which will be open to the general public. The Exhibition is called "Senandung Ibu Pertiwi", meaning "Tribute to our Motherland". These paintings normally decorate the 5 presidential palaces in Jakarta, Bogor, Cipanas, Yogya and Bali.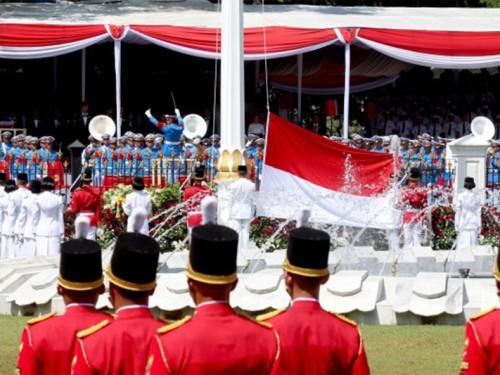 Photo source: www.nasional.kompas.com
Our National Day on 17th August is always looked forward to by the entire nation, so that this August, a series of events will be held in Jakarta as well as throughout the country, for which we also call on government Ministries and agencies, the private sector and all communities to join in, participate and celebrate this momentous event.

Photo source: www.setkab.go.id

Celebrations will take place throughout the month of Augustand expresses the country's serious intention as a nation to absorb the meaning of Freedom and Independence that has been so heroically won by our people and that we have enjoyed for the past 72 years" said State Secretariat Minister, Pratikno, at a press conference on 28th July.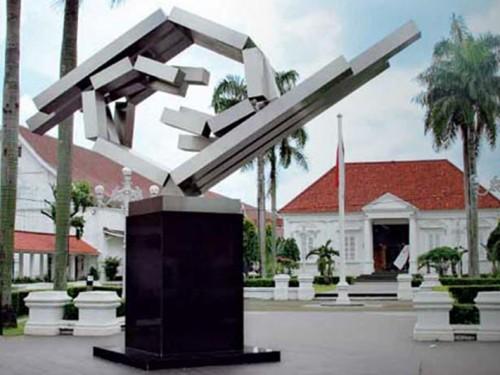 Photo source: www.jakarta.panduanwisata.id

In the evening of 1st of August, mass prayers will be held at the premises of the Merdeka Palace in Jakarta, to thank God Almighty for the blessings He has bestowed on this nation. This event will be led by ulamas religious leaders and pesantren students of religious schools.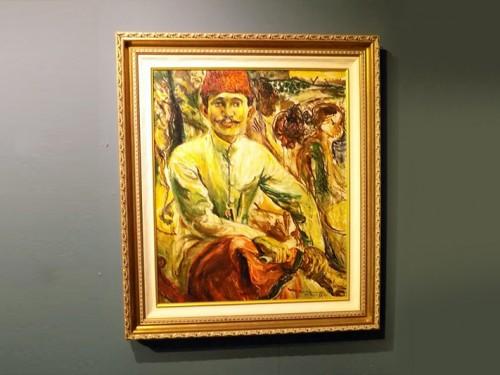 Other activities already scheduled include the 22nd Revival of National Technology to be held in Makassar on 10th August. On 11 August will be the kick off on the instilment of our Pancasila Ideology to be held at the Bogor Palace. While Scouts Day and the annual awarding ceremony of Service Medals and Honorary Mention will take place on 14th and 15th August consecutively.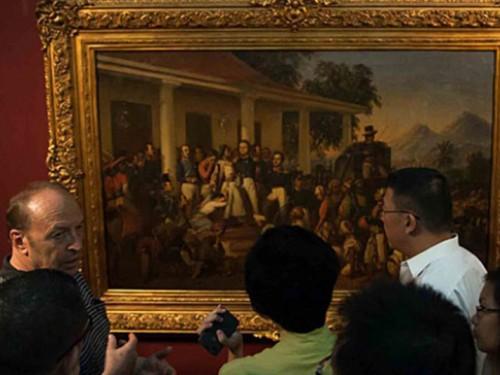 Photo source: www.seleb.tempo.co

For other activities, the government will open a competition for short videos to be aired through social media, where all are invited to send their own national day message. Additionally the usual Car-free Days will be used for activities that boost cooperation and work achievements for the nation.
Festivals will also be held around the country,that has as one of its highlights the National Independence Day Carnaval which will take place on 22 August. Since this year these festivities fall one year ahead of Indonesia hosting the Asian Games 2018 to be held in Jakarta and Palembang, the public can expect an extraordinary andexciting Carnaval, said Triawan Munaf, Head of the National Creative Board, who accompanied Minister Sutikno at the press conference.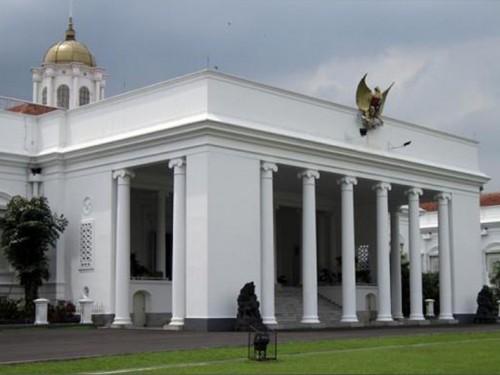 Photo source: www.braito.co.id
Towards the end of August, Bandung will see the culmination of the series of events when artists from throughout Indonesia will give their best performances.
Meanwhile, in Bali, this world famous tourist resort will sparkle with joyous activities in the Sanur Beach Festival, the Buleleng Festival have all taken patriotic themes among which Indonesia's National motto : Bhinneka Tunggal Ika : Unity in Diversity.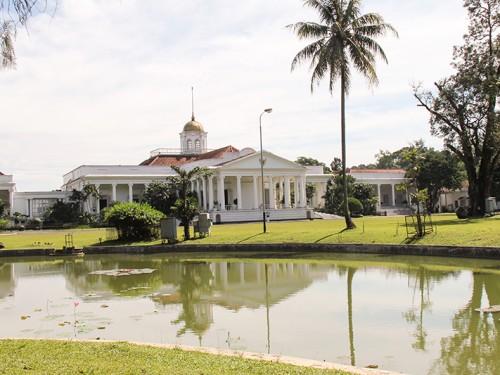 Image source: Shutterstock
Other parts of the country also do not wish to be outdone, will stage numerous festivities throughout August, among the Tomohon Flower Festival in North Sulawesi, Jember Fashion Carnaval in East Java, Sriwijaya Festival in Palembang, South Sumatra, the Art and Cultural Festival in West Sumatra, the Dieng Cultural Festival in Central Java, the Tobatak Music Festival at Lake Toba to Ironman on Bintan in the Riau islands, and plenty more. Do check our Calendar of Events for August, and log on to: Calendar of Events : August 2017
Photo source of header banner: Shutterstock
Related articles:
1. Watch the Tomohon International Flower Festival 2017 in the Cool Mountain air
2. The Spectacular JEMBER FASHION CARNAVAL 2017: "Victory"
3. Dieng Culture Festival 2017: The Dreadlocks Shaving Ritual in the Abode of the Gods
4. PASA HARAU Art & Cultural Festival 2017: Experience the Cultural Wonders of MINANGKABAU
5. TOBATAK MUSIC FESTIVAL 2017: International Stars to appear on Lake Toba
6. IRONMAN 70.3 BINTAN 2017: Southeast Asia's PREMIER Iron-distance TRIATHLON