Further promoting the wonders of the Indonesian archipelago, Indonesia's Ministry of Tourism has signed a key sponsorship deal with the World Travel Market (WTM) London 2016 – the leading travel industry global Mart – with the mission to pushthe 'Wonderful Indonesia' brand to be recognized on this global platform.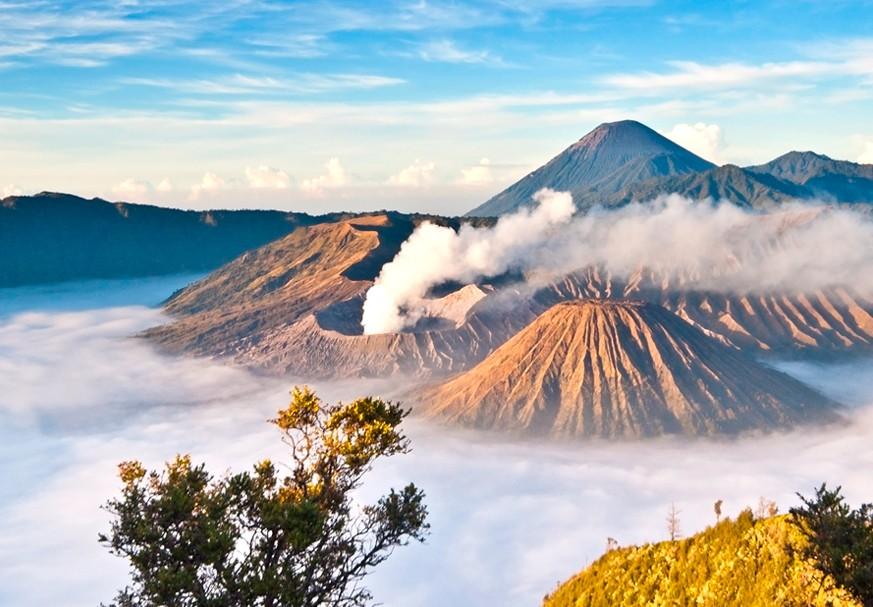 Besides signing as WTM key sponsor, Indonesia will also bring along no less than 150 delegates comprising 53 of the country's best travel and tourism businesses to WTM that will take place in London, England from 7th to 9th November 2016. Buyers and visitors to the event will be presented with some of Indonesia's most amazing attractions of that include special beach holidays in Bali; visits to the UNESCO World Heritage Sites of Borobudur and Prambanan Temples in Java; diving at unspoiled Raja Ampat in Papua, Komodo and Bunaken Manado; fantastic golf courses; relaxing spas; Shopping and business in Jakarta and Bandung, and a whole lot more.
Minister of Tourism, Arief Yahya, stated that Indonesia's participation and sponsorship in the event will turn the world's spotlight to the many destinations in the country especially now that it has become so much easier to visit Indonesia.
Indonesia is ready to welcome the world with free visa on arrival for citizens of 169 countries; there are new airports and seaports being built or upgraded throughout the country; while regulations for cruise ships have been simplified by waiving cabotagerules to encourage the growth of cruising in our unique archipelago of over 13,000 islands, said the Minister, as reported in WTM official press release.
By granting more tourists free access, in fact, means that Indonesia will lose an estimated US$11.3 million from visa fees each year. Nevertheless, the move is expected to attract an additional 450,000 foreign tourists annually, generating an additional US$500 million in foreign exchange revenue. Furthermore, the number of visitors has seen double-digit growth, with 2015 arrivals numbering 10.4 million, exceeding 10% over 2014. UK arrivals topped 280,000, an increase of more than 21% on 2014, while 2016 figures are showing continued strong growth too.
"The ministry recognizes the importance of the UK and EU markets in bringing visitors who stay on average 10 days or more; who are high spenders; and appreciate not just Bali but also the cultural and natural wonders found beyond Bali, throughout our archipelago of 13,000 plus tropical islands." Added Minister Arief Yahya.
Last year, WTM London was attended by 50 thousands travel and tourism professionals from 183 countries. Buyers from the WTM Buyers' Club have a combined purchasing responsibility of US$22.6 billion (£15.8bn) and signed deals at the event worth US$3.6 billion (£2.5bn).For this reason, the Ministry of Tourism deems it necessary for Indonesia to be well presented at the event.
"WTM enables us to promote our message of Wonderful Indonesia in a cost-efficient and effective manner to decision-makers and influencers from around the world. By participating in WTM 2016 and working with our partners in the travel trade, media, and airlines throughout the rest of the year, the ministry expects that 2016 will be the best year ever, and will keep international arrivals on track to reach a record 20 million by 2019" said the MinisterArief Yahya.
On his part, WTM London, Senior Director, Simon Press commented: "WTM London is delighted to welcome Indonesia as its Registration Sponsor in 2016."WTM London 2016 will be revamped as a three-day event from Monday 7th to Wednesday 9thNovember, with opening hours extended from 10am to 7pm for all three days.
Sources: wtmlondon.com, traveltourismindonesia.com