Many are confused with the hundreds of destination choices for a getaway during China's National Day holiday from 1 - 7 October 2018. Well, you don't have to worry anymore! There are many places to choose from in Indonesia to spend a great Golden Week away from home. From the rows and rows of shopping isles spread around the country to the many beautiful Indonesian beaches awaiting to warm you up with a chill holiday. What a perfect way to spend your days off from the freezing autumn air to the warm breeze of Indonesia's islands.

1 | Cherish the Exotic Ambience of Bali's Beaches
Who doesn't know about the charms of Bali's breathtaking beaches that is guaranteed to captivate your heart? Fly all the way to Bali just to experience one of the best trips you will never forget. Pamper yourself with the excitement of Bali's culture, ceremonies, luxurious beach resorts and also an unforgettable nightlife that'll make you despair the day you're leaving the island. Visit Kuta for a taste of a true Bali trip in the most well-known beaches scattered with exquisite resorts, restaurants serving the freshest seafood around and also a variety of shops. Enjoy a great surf spot at Nusa Lembongan or appreciate Indonesia's one of a kind marine life by diving around Menjangan island. An unforgettable experience is bound to come true by visiting this famous island. To make it even more unforgettable, don't forget to visit the many popular areas like Denpasar and Ubud that are perfect places for you to choose a piece of Bali to bring back home. Ranging from the many choices of delicious snacks and unique handcrafted goods or other creative pieces designed just for you! No time? You can also let Bali stay in your heart by grabbing something from the duty-free shops available at Ngurah Rai even until a minute before your trip home.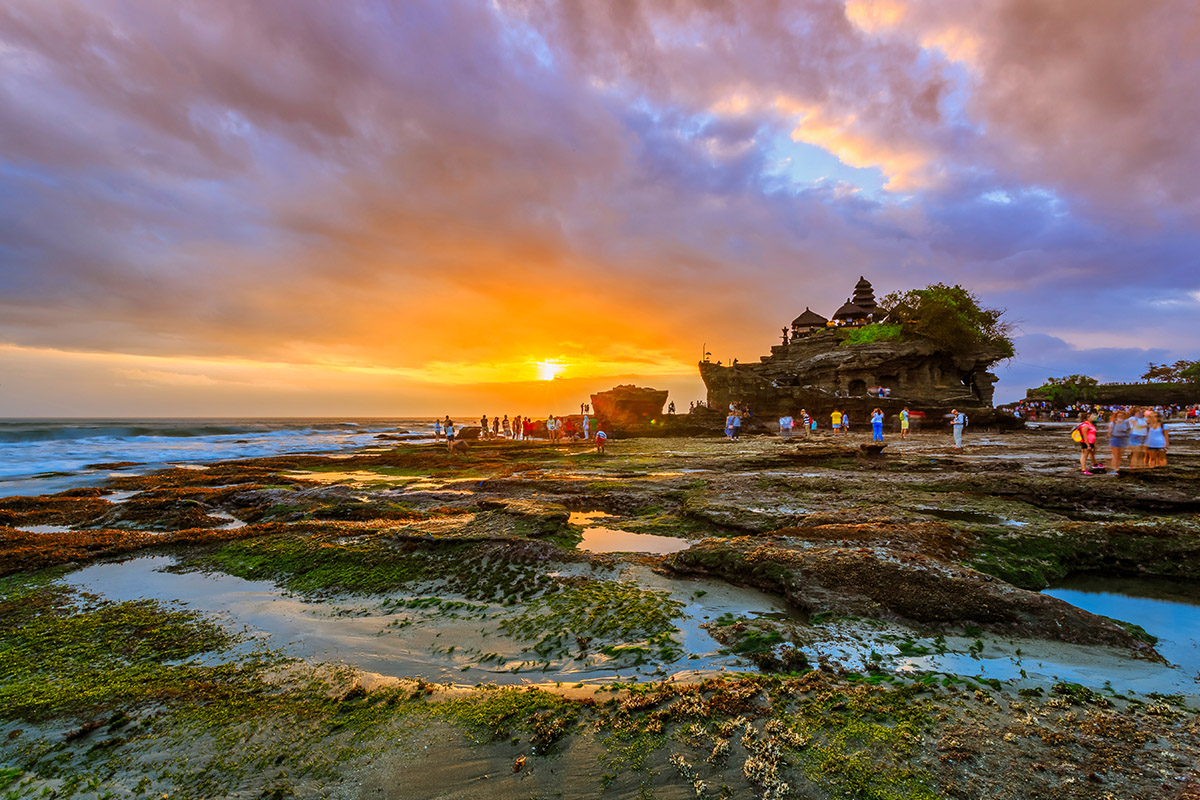 Image Source: Shutterstock
2 | Embrace the Tropical Breeze of Bintan's Seaside Shores
You might have seen a picture of white sand and clear blue waters under the turquoise sky. Whether it's in a holiday brochure somewhere or it's in your dream, you cannot deny that you always want to visit it. No worries. Set your feet to the picturesque Lagoi Beach in Bintan Island and enjoy the comforting serenity that surrounds you. You can also visit Tanjung Pinang beach, where you can find not only amusing sceneries but also a couple of heritage sites that tell a hundred-year-old story about Dutch occupation in Indonesia. One of those sites is Maritria Temple or Vihara Avalokitesvara, an enormous and majestic-looking Buddhist temple that is situated near the airport. Trikora Beach is also a perfect choice for you who need to escape from the city's bustle to a playful scene of pristine beach and magnificent-looking huge boulders. This place is famous not only for locals but also for Asian tourists that enjoy the calming atmosphere of the ocean surrounding Bintan island.

Image source: Shutterstock
3 | Shop Around Batam and Enjoy the Laid-Back Atmosphere of its Beaches
The first word that automatically comes to many people's mind when they hear the word "Batam" is shopping, of course! A popular destination among many tourists craving for a "shop til you drop" shopping spree, Batam offers a variety of areas you can choose to shop from. One most well-known place--and the biggest--is the popular Nagoya Hill Shopping Mall. Located in one of the oldest areas of Batam, Nagoya Hill offers a full range of branded products and also cheaper sold phones and other gadgets. Apart from the great temptation to shop around the area, Batam is an island occupied by many popular beaches. Indulge yourselves with the privileged opportunity to relax in resorts and spas around Batam that will treat you with the best service you will ever have the honor to experience. While staying in the resorts of your choice, don't forget to enjoy the water sports and other water activities that can keep your adrenaline pumping. For a more relaxing time, chill in the various beaches available for you to visit at any time during the day. While you're at it, remember to spoil yourself with the seafood restaurants spread all around the island. Let yourself savor the taste of fresh seafood to enjoy a mouthwatering meal like it was right from your backyard!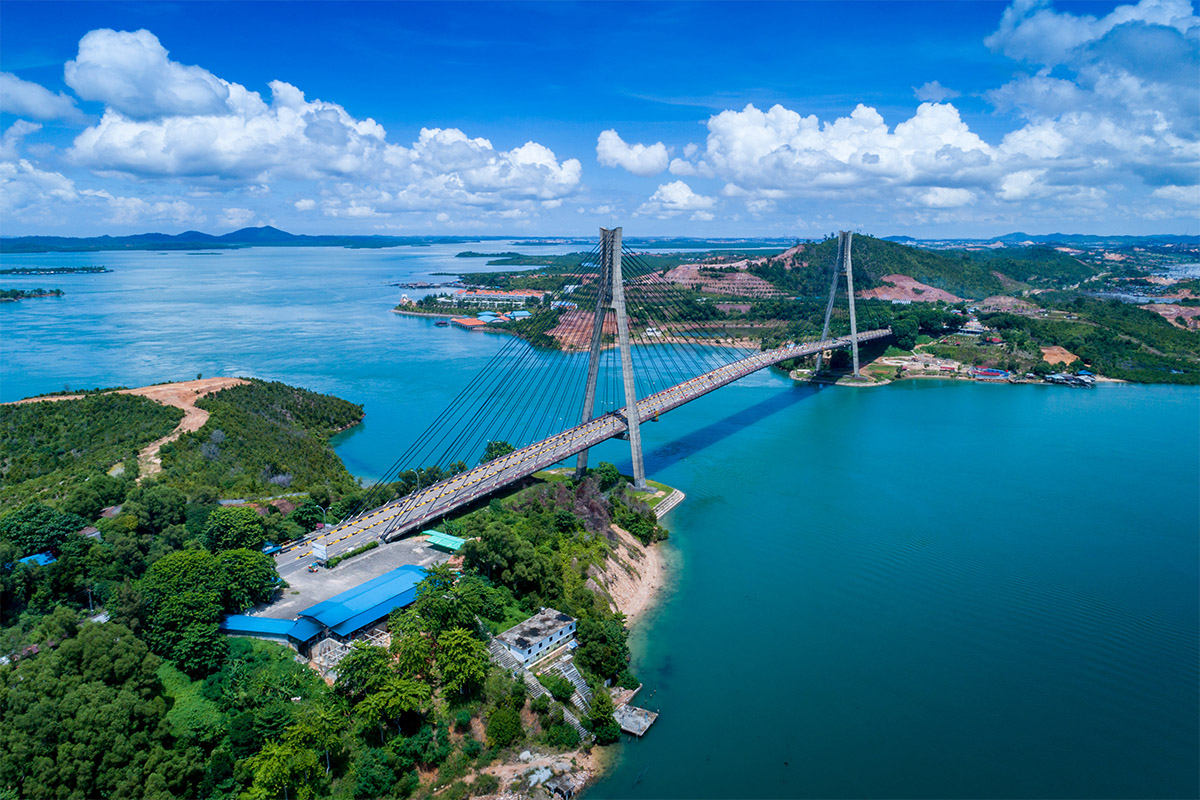 Image source: Shutterstock

So what are you waiting for? Don't let the perfect holiday of white sandy beaches, fresh seafood and a chance to shop til you drop stay a dream holiday, make your dreams come true and fly all the way to Indonesia!
Image source of header banner: Shutterstock