Jakarta may known as a city that never sleeps due to its business and night excitement. However, you may find something different during a fasting month or Ramadan. During the day, many restaurants put curtains on their doors or even close their business to respect the Ramadan. 
Food stalls and restaurants will open in the late afternoon or when the sun is setting, bunch of people start to find some food for iftar on the side of the street. As a country with the biggest moslem population in the world, this is a common thing in Indonesia, it is like a tradition that you are dying to experience every year.
Here are the activities that we recommend so you truly enjoy the Ramadan in Jakarta.
1 | Start the day by visiting the Sunda Kelapa Mosque
This mosque is built in 1969 and finished in 1971. It is situated in a upper-class area named Menteng, where high-profile Indonesian officials reside. This building is just across to Protestan Paulus Church. The area where this mosque located was once a spacious park named Sunda Kelapa, hence the name.
Although it is surrounded by lavish houses, the mosque stands as a humble building. It has no huge dome, drum, as well as star-and-moon symbol which are commonly seen in big mosques. Instead, the building is shaped like a big ship to represent Sunda Kelapa Port, where Muslim traders arrived and started to spread Islam in Jakarta. Morever, this mosque is located tens kilometers away from the port.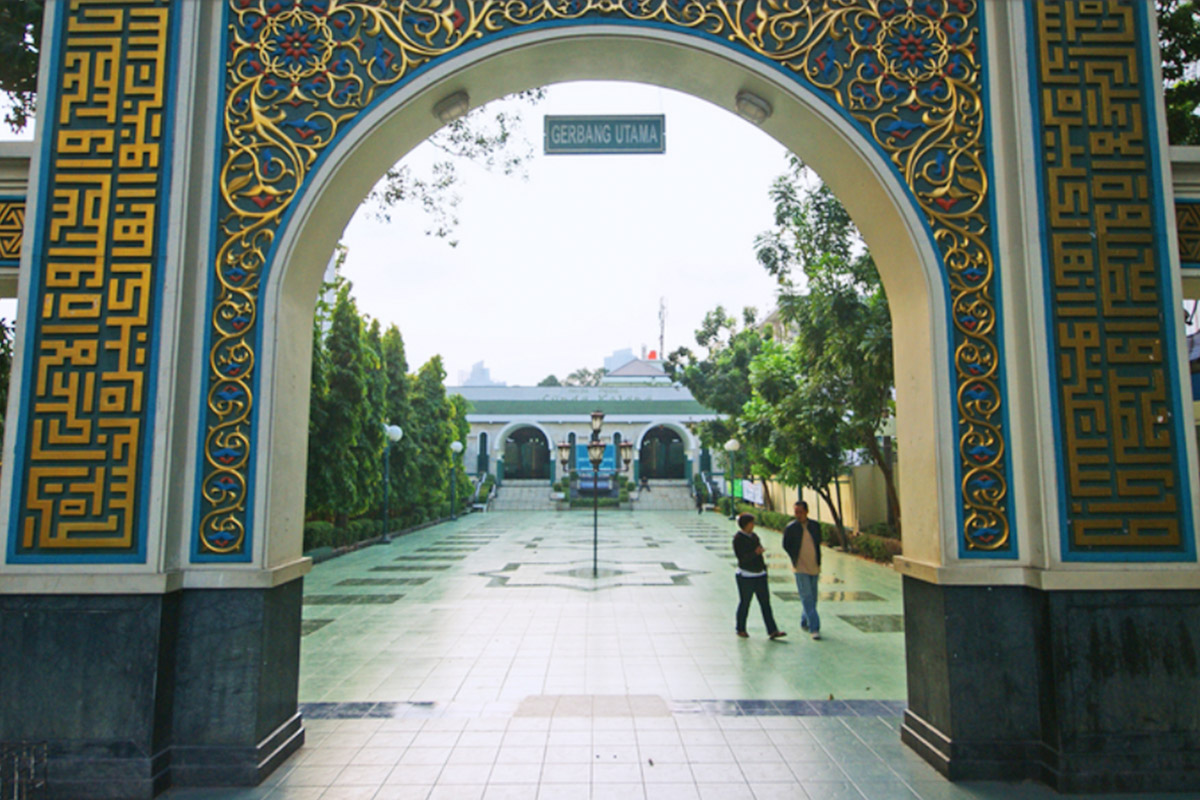 Image source: http://fotokita.net
Address: Jl. Taman Sunda Kelapa No. 16, Menteng, Central Jakarta
Contact: +62 21 319 342 61
2 | Experience the Ngabuburit frenzy on Benhil Street
In the late afternoon, head to Bendungan Hilir Street or locally known as Benhil to hunt snacks. Benhil is famous for a seasonal market of takjil (light iftar snacks) that will open when the sun is setting during Ramadan. The street vendors will open their stalls to sell various Indonesian traditional snacks, like risoles (fried Indonesian spring rolls) and kolak (compote). You can also find meals like fried whole chicken at this market.
Don't worry about the price because all foods are sold in a very affordable prices.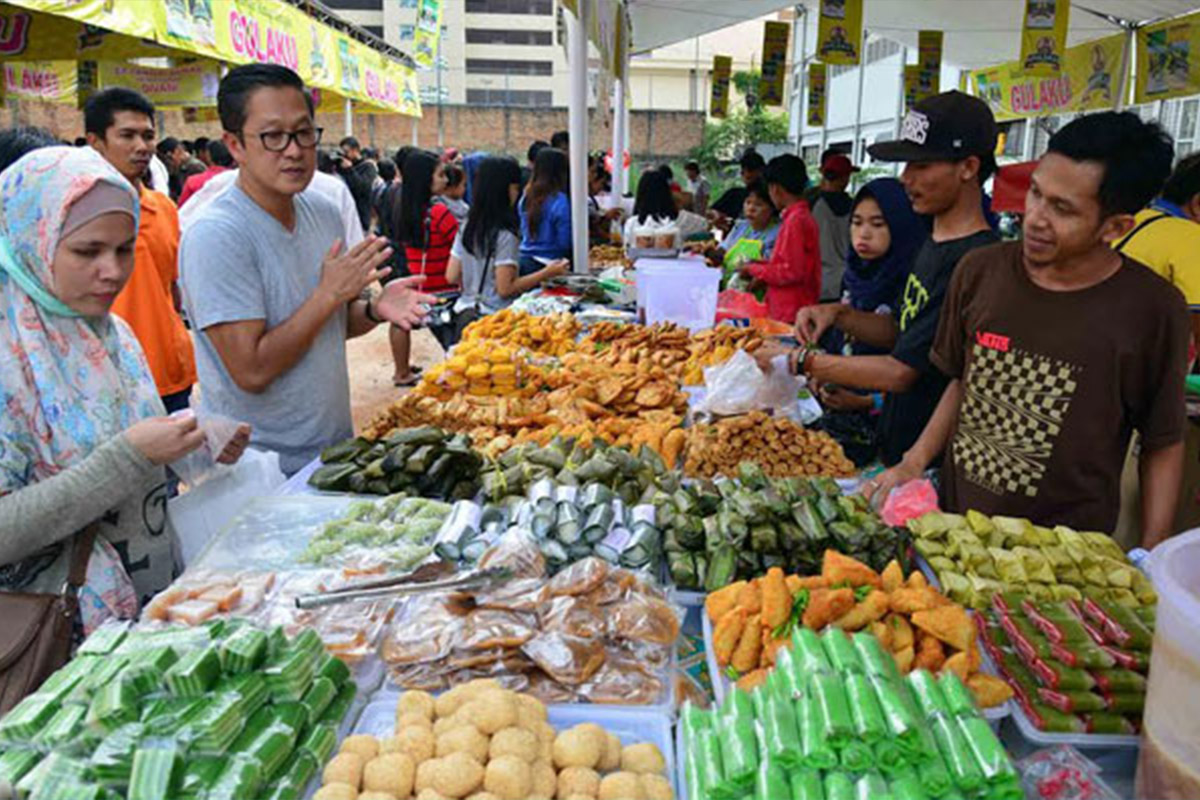 Image by: http://poskotanews.com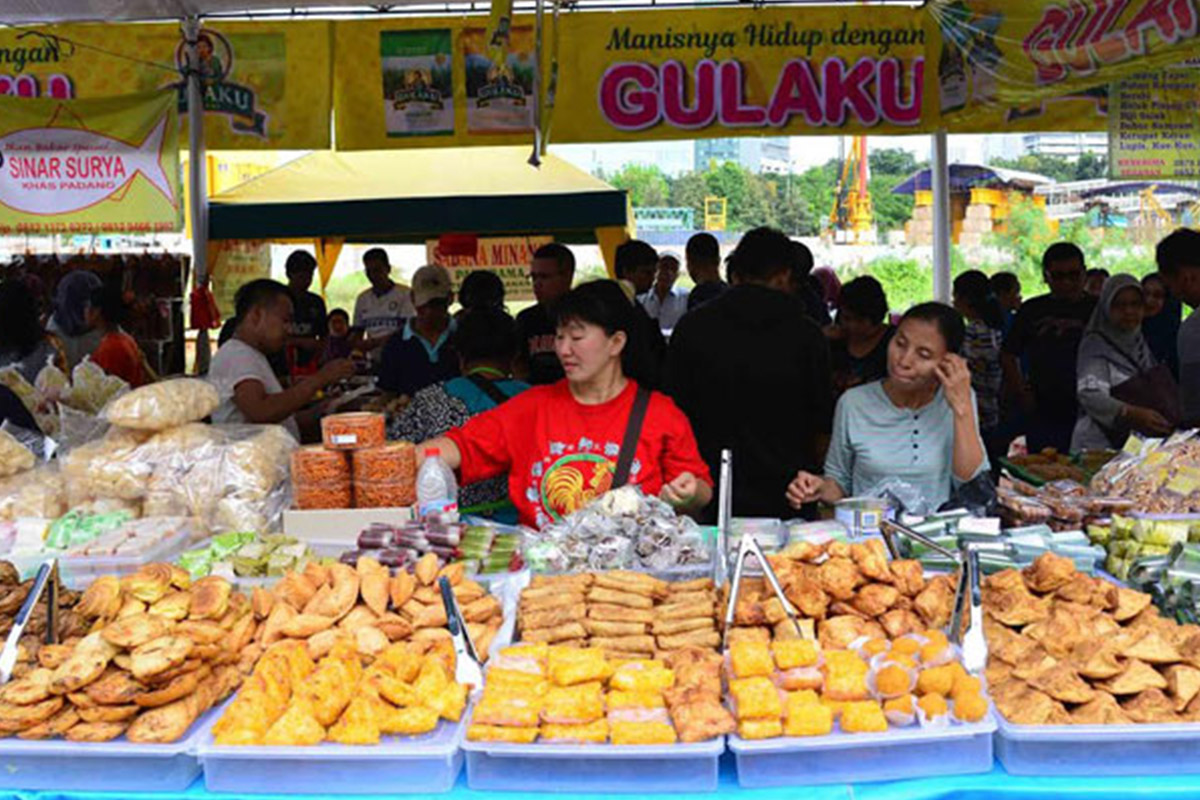 Image by: http://poskotanews.com
3 | Go to Istiqlal to see a glimpse of history and join the iftar
The Grand Istiqlal Mosque is known as the largest mosque in Southeast Asia which can accommodate up to 120.000 people inside. It was opened to public by the first president of Indonesia Soekarno on February 22nd, 1978.
Similar to Sunda Kelapa Mosque, this mosque is also located almost facing an old church called Cathedral Catolic Church. In fact, its spacious garden they share the parking lot for the congregation every Sunday. However, this mosque adopts more luxurious design and concept than Sunda Kelapa ones, as seen from its 45-meter diameter of dome and tall minarets.
During Ramadan, the mosque caretakers will give away free takjil for iftar. You are very welcome to have a few free light snacks and interact with locals.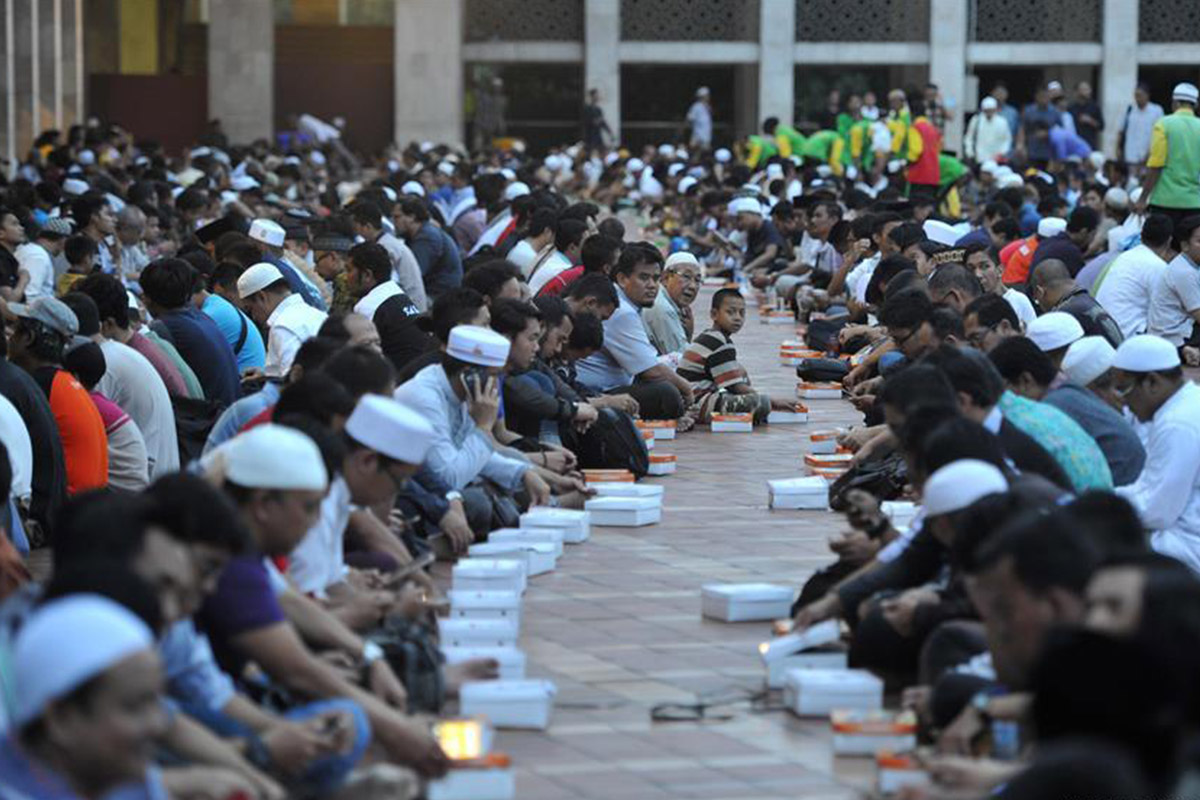 Image source: http://www.xinhuanet.com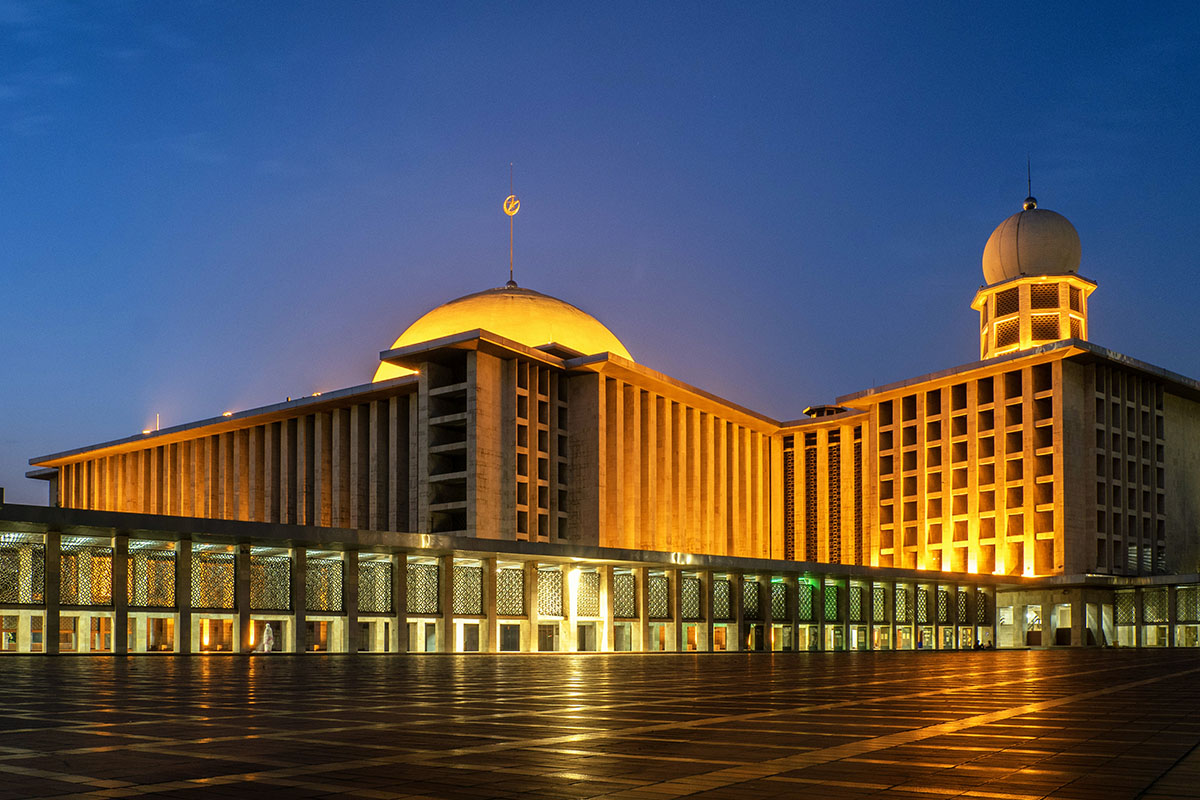 Image source: Shutterstock
Address: Jl. Taman Wijaya Kusuma, Pasar Baru, Sawah Besar, Central Jakarta
Contact: +62 21 381 1708
4 | Visit Cut Meutia Mosque for Taraweeh
After having a fasting break at Istiqlal, come to this mosque for a taraweeh prayer. Situated at the heart of the city of Jakarta, Cut Meutia Mosque is the historical worship place that has an acculturation between Islamic calligraphy and Dutch architecture. The mosque is well-known for the unique oblique qibla direction since it used to be a Dutch office. 
The mosque, can accommodate as much as 3.000 people, is also popular as a transit mosque for commuters or workers who en route to their home. During Ramadan, Cut Meutia Mosque holds 11 Rakaat and 7 minutes recitation (kultum) only for a half hour.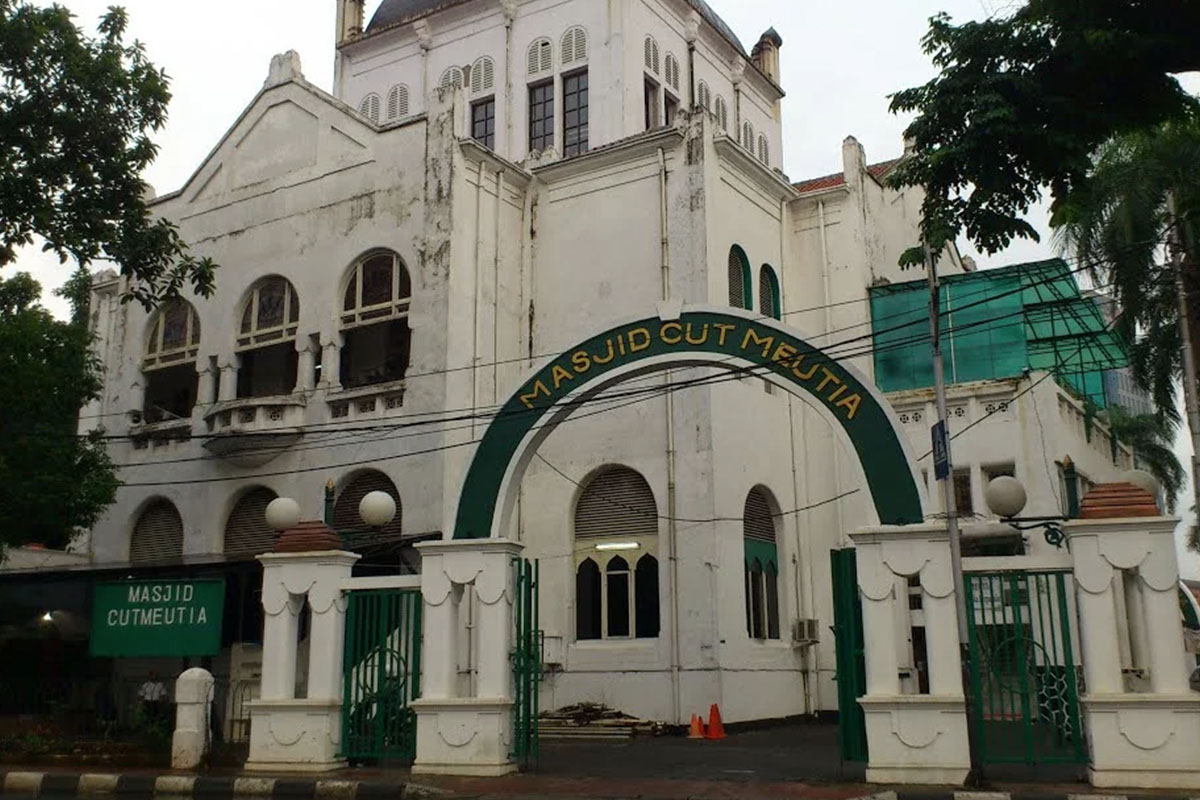 Image source: http://nusantara.rmol.co
Address           : Jl. Taman Cut Mutiah No.1, Menteng, Kota Jakarta Pusat, Jakarta 10350
Phone              : +62 21 3103941   
5 | Spend Itikaf night at Al-Azhar Mosque
To commit Itikaf night on the last 10 days of Ramadan become more popular. The Al-Azhar mosque is one of the mosques that open 24 hours for Itikaf in Jakarta. It provides room to spend Itikaf night beside it offers a meal for Sahur at dawn.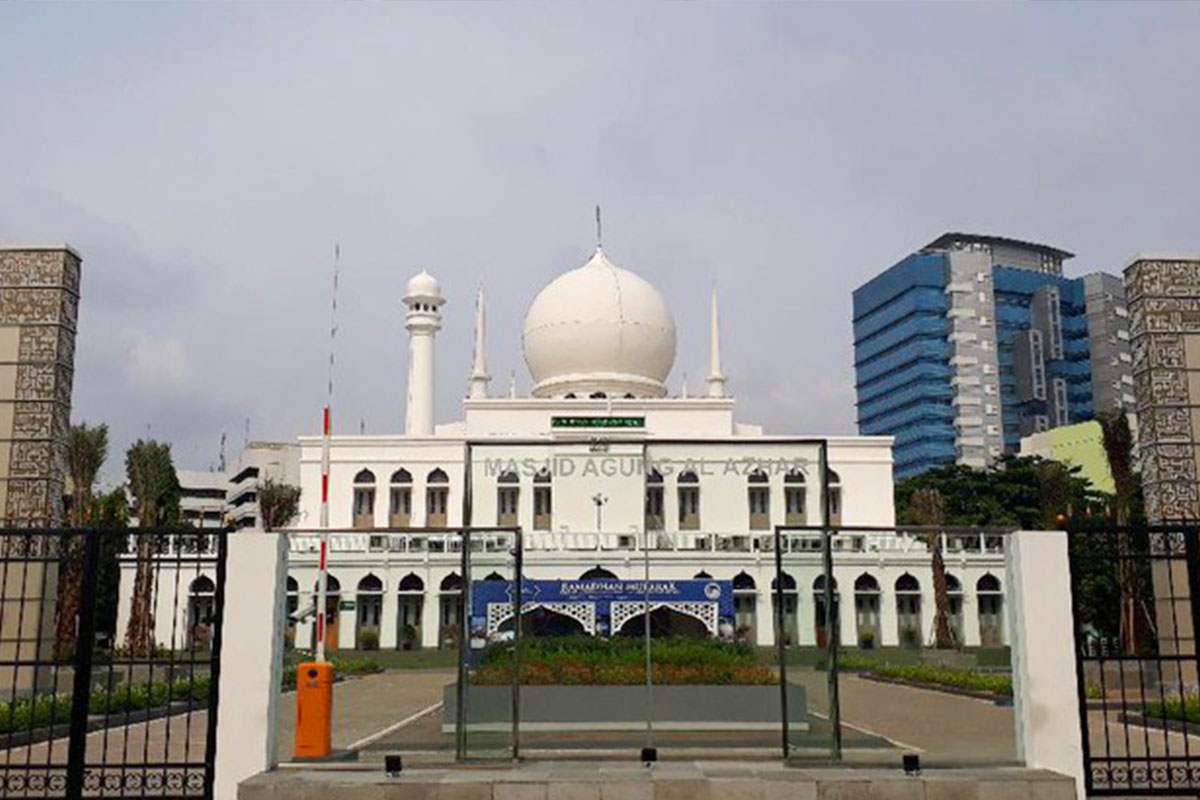 Image by: https://news.detik.com
Address           : Jalan Sisingamangaraja, Kebayoran Baru, Kota Jakarta Selatan, Jakarta.
Phone              : +62 21 72783683
Photo Source of Header: Shutterstock