Raja Ampat is a district in West Papua Province which consists of four large islands with charming island clusters. Its waters are inhabited by at least 1000 species of reef fish with 540 species of coral. No wonder it is very famous for diving enthusiasts. Yet, if you are a non-diver, you should not worry as Raja Ampat also has other magical sites as follow:
1 | Kabui  Bay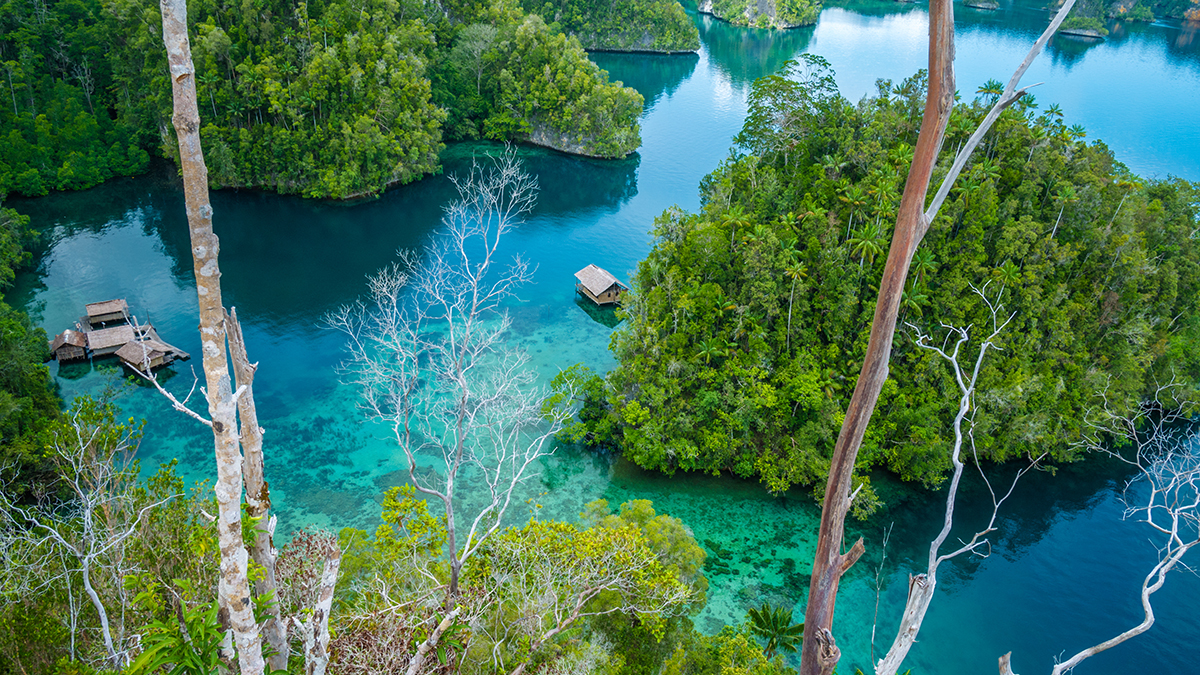 Image by Shutterstock
Kabui Bay is approximately an hour drive by speedboat from Waisai, the capital of Raja Ampat. Entering the piece of tropical paradise, you will be greeted by calm and clear green water. The cliffs are also quite high and beautiful with trees growing around it. However, you cannot stop by at all cliffs because some of them do not have shore. However, there are several cliffs that can be climbed and even have man-made stairs.
2 | Batu Pensil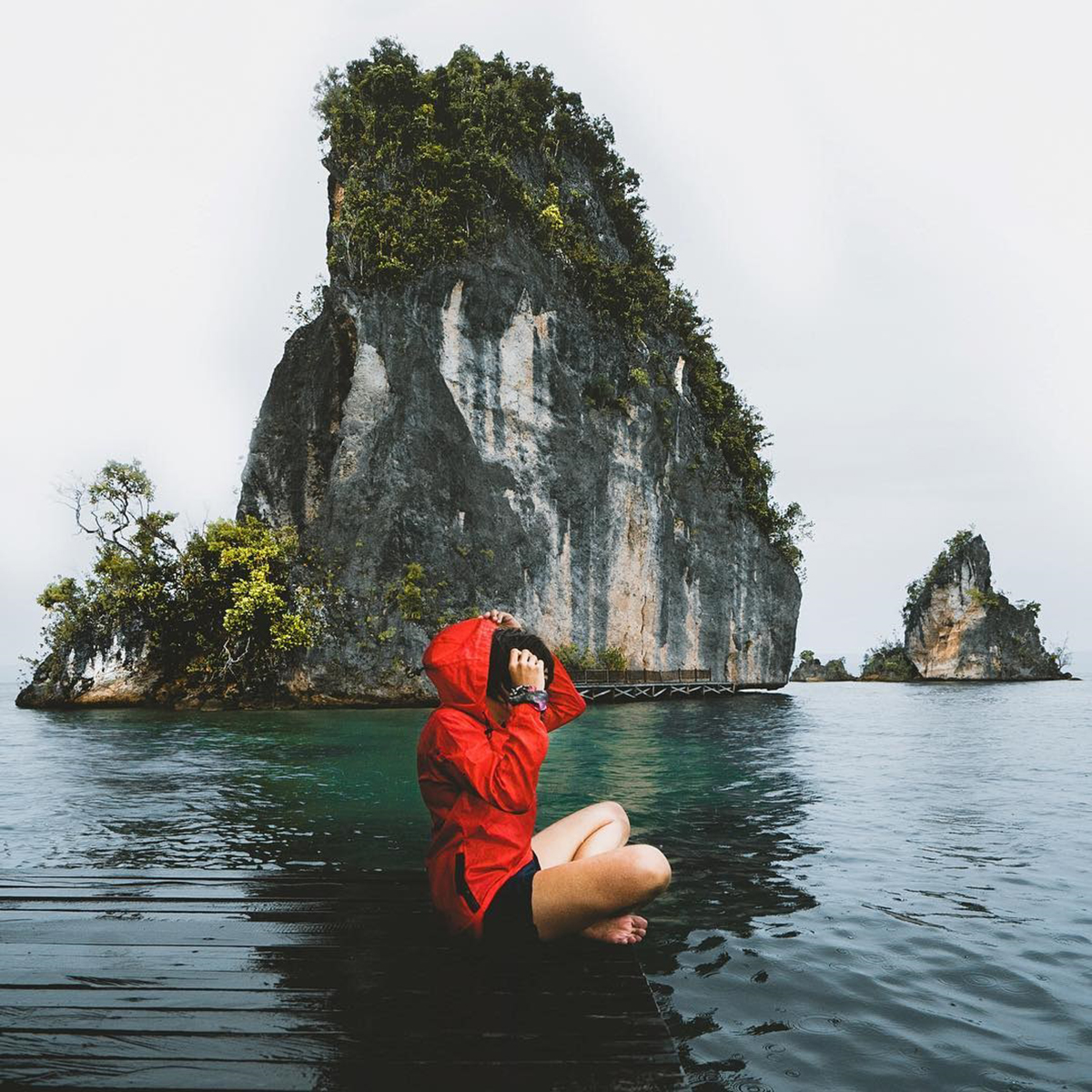 Image by namkcaps
Batu Pencil is the icon of the famous Kabui Bay. The giant stone stands tall in the middle of the Kabui Bay water. Local people used to think it looked like a pencil, although once you see it by yourself, you might not agree with it. The shape has indeed changed due to weather and climate. Batu Pensil, along with a number of coral island groups in Kabui Bay, has been listed in the World's Geopark Site.
3 | Friwen Beach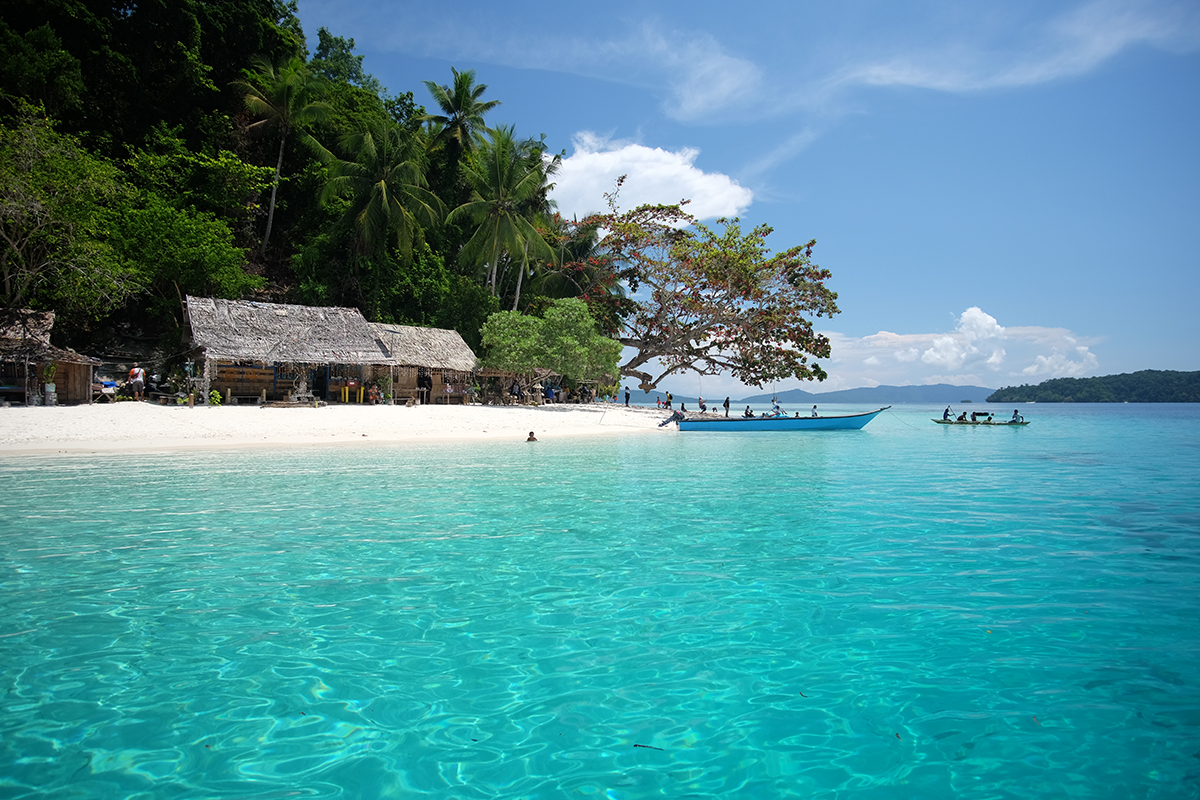 Friwen Beach has extraordinary natural beauty. White sands adorn the coast, shady trees surround the beach, and gradations of light blue and old sea water put beautiful color at the area. The waves at Friwen were very calm, even barely felt. This makes the beach more fun  for chilling and relaxing while enjoying the beauty of the nature. If you want to eat, there are several shops that sell various foods and drinks. One that must be ordered is the fried banana which is served with a delicious chili sauce.
4 | Friwen Wall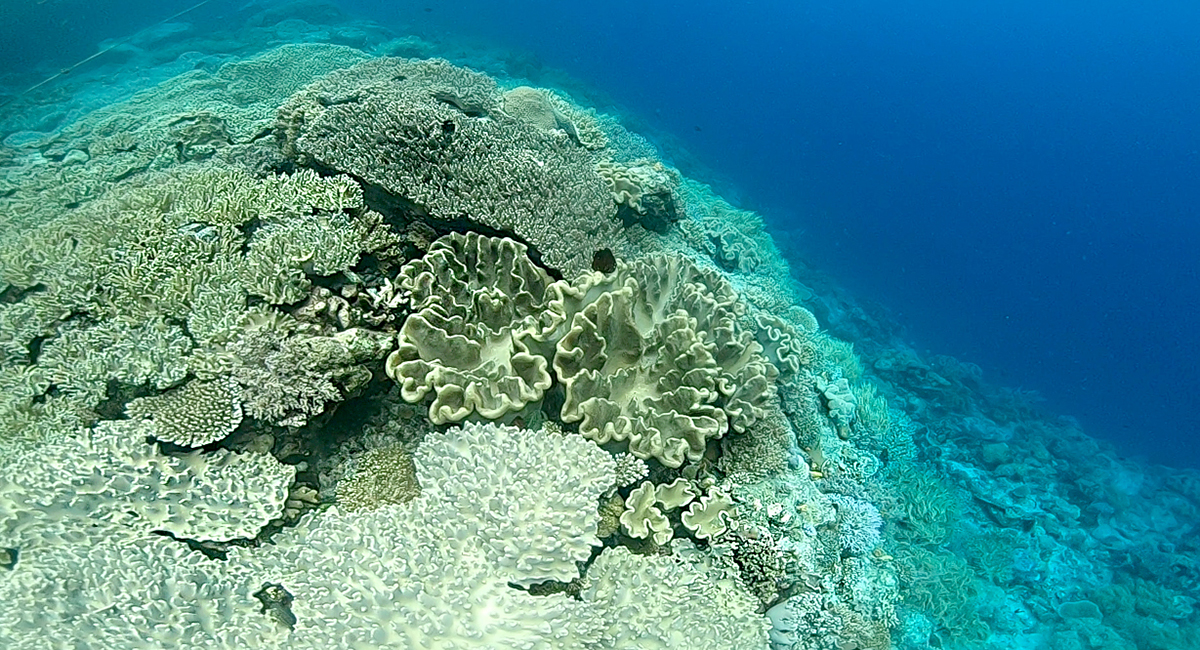 If you like snorkeling, Friwen Wall must enter your travel list. Friwen Wall on Waigeo Island has a spectacular sea bed. You can feel the calm and quiet atmosphere typical of a private island. Waigeo Island itself is one of the largest islands in the Raja Ampat archipelago.
5 | Pasir Timbul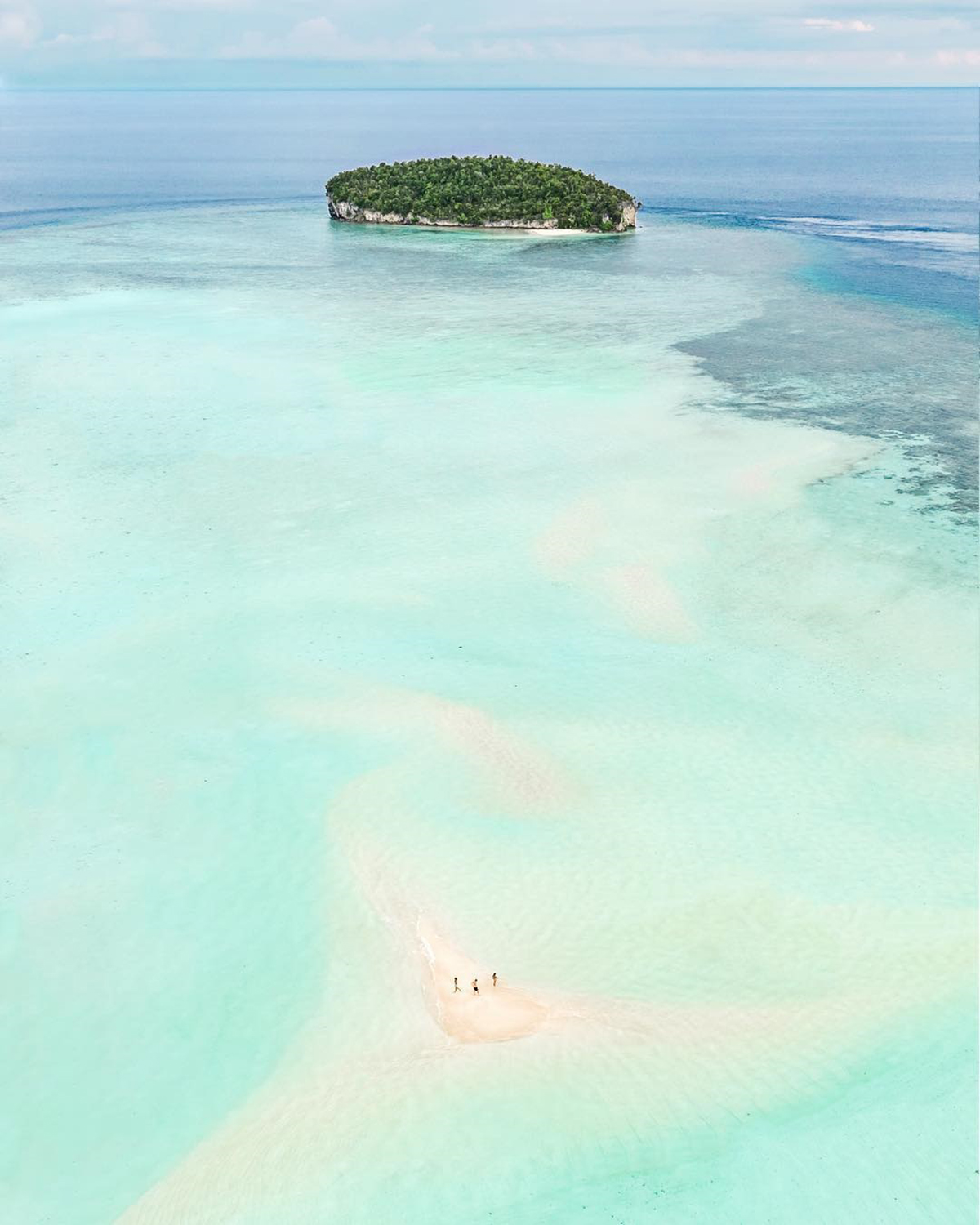 Image by fearlessandfar
If white sand is usually found on the coast, it is a different case in Mansuar, Raja Ampat. This area has  white sand spanning in the middle of the sea surrounded by crystal clear sea water. Actually, this is a phenomenon that occurs when the sea water is receding. At certain moments, white sand will stand out, and can be a place for you to sit back or just enjoy the clean white sand.
6 | Piaynemo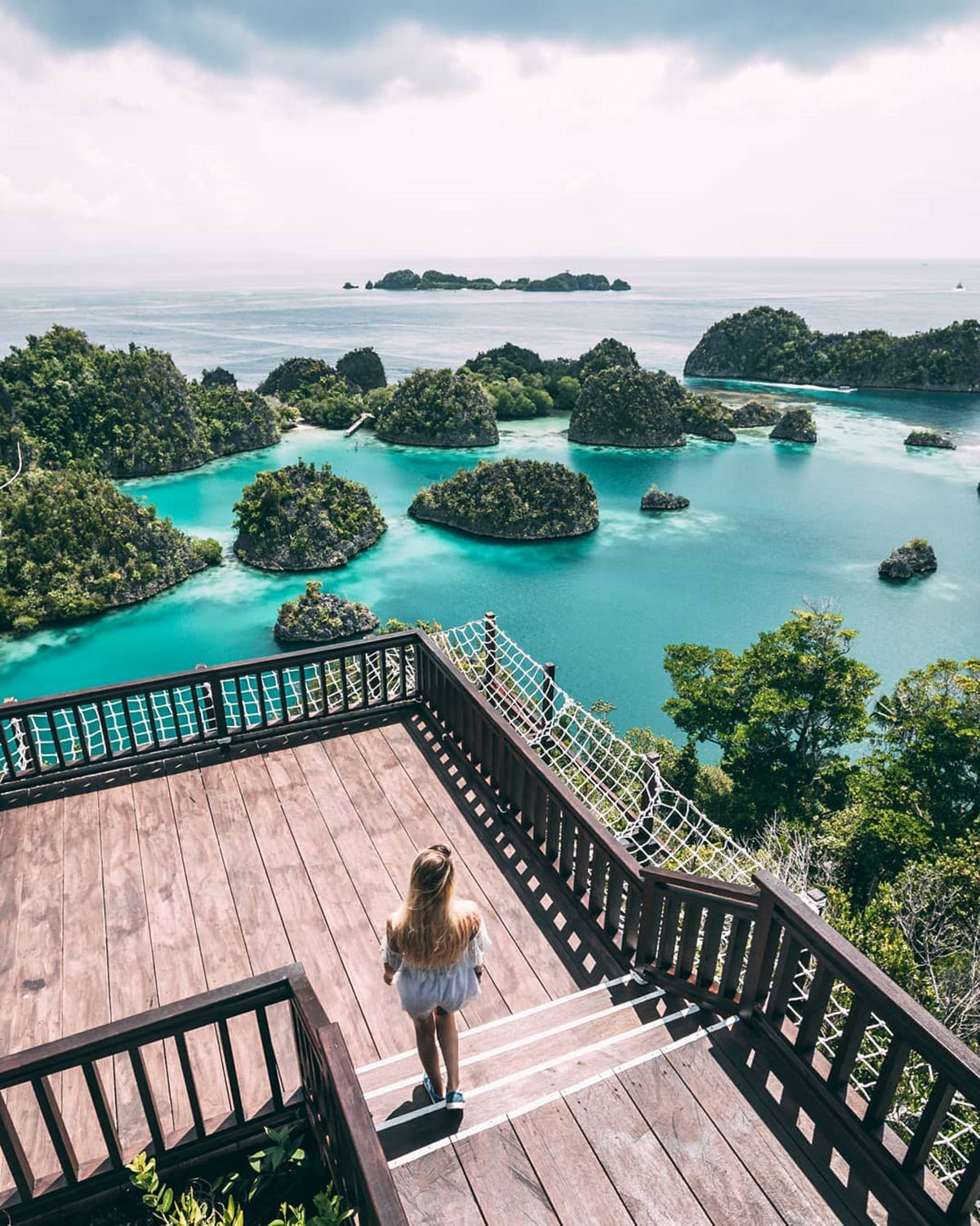 Image by s_marga
Whenever you are visiting Raja Ampat, stop by at an island called Piaynemo. There, you will be presented with a beautiful view of karst island clusters. Piaynemo is located about two hours by speedboat from the port of Waisai. Throughout the trip, you can see mangrove forests and other islands in Raja Ampat. If you are lucky and the weather is good, you can also see dolphins.
7 | Telaga Bintang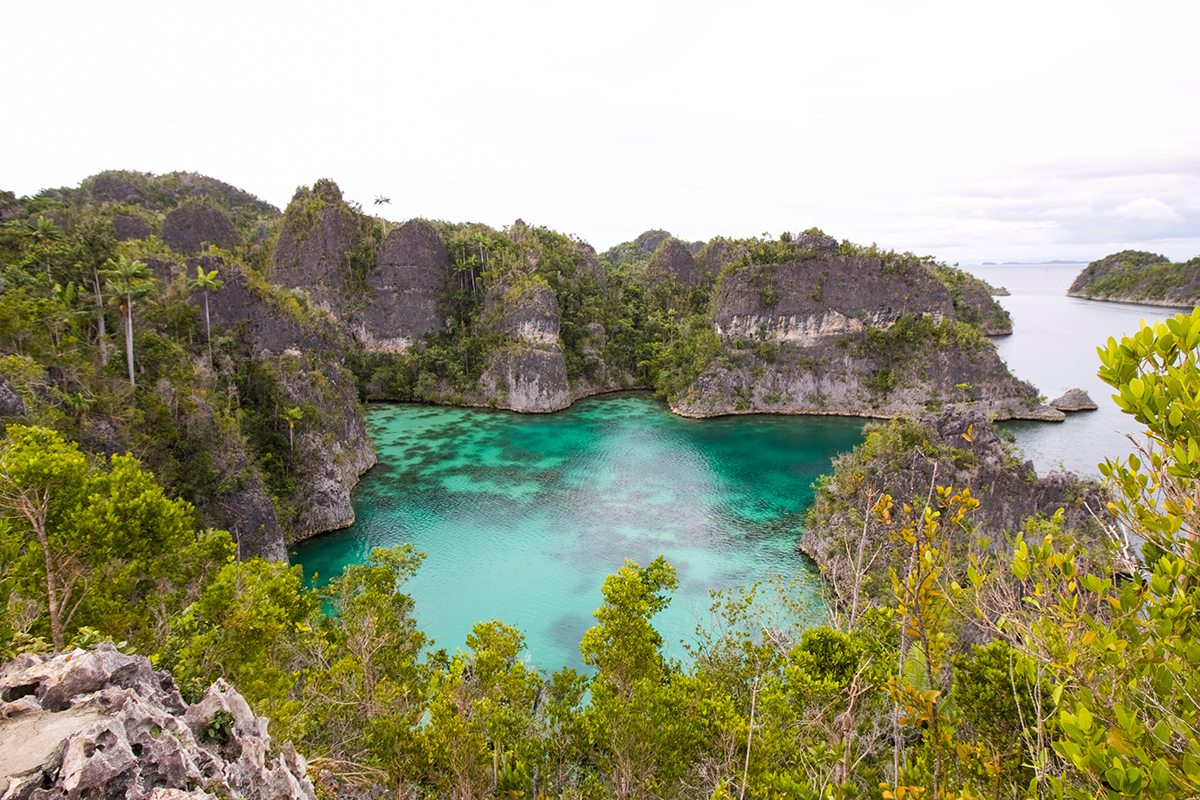 Image by Shutterstock
Not far from the Piaynemo, there is one more magical destination called Telaga Bintang. It is a lagoon surrounded by cliffs and viewed from a height, it looks like a star. Besides being known as Telaga Bintang, it is also known as Tanjung Bintang or Laguna Bintang. If you want to visit, you'd better use closed shoes, trousers, hats, and sunglasses. Always mind your steps!
8 | Arborek
Image by s_marga
Arborek  is a beautiful little island that can be reached by approximately one hour by boat from Waisai. Here, you could enjoy the underwater charm at Arborek. When your boat rests on the dock, you can see the fish directly from where you are. The clear water and wonderful underwater view surely can't be resisted!
9 | Sawinggrai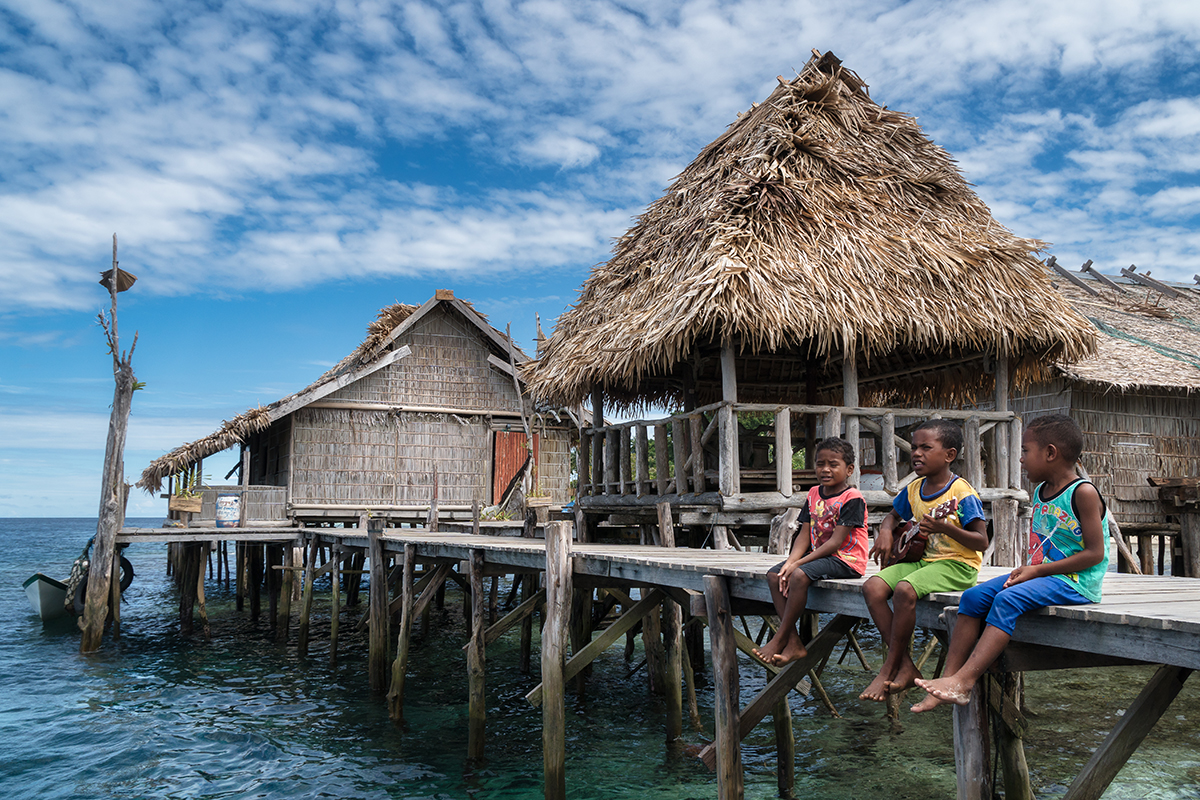 Image by Shutterstock
Besides diving and snorkeling, you can also do birdwatching in Raja Ampat. The main star is the bird of paradise, locally known as Cendrawasih. One of the bird habitats is in Sawinggrai Village but youcan only see them usually at 05.00 AM local time. After 06.00, the birds will gradually leave their nest to look for food. Don't worry, if you oversleep, you can come back again at 5:00 PM as the birds will return to their nest.
10 | Mansuar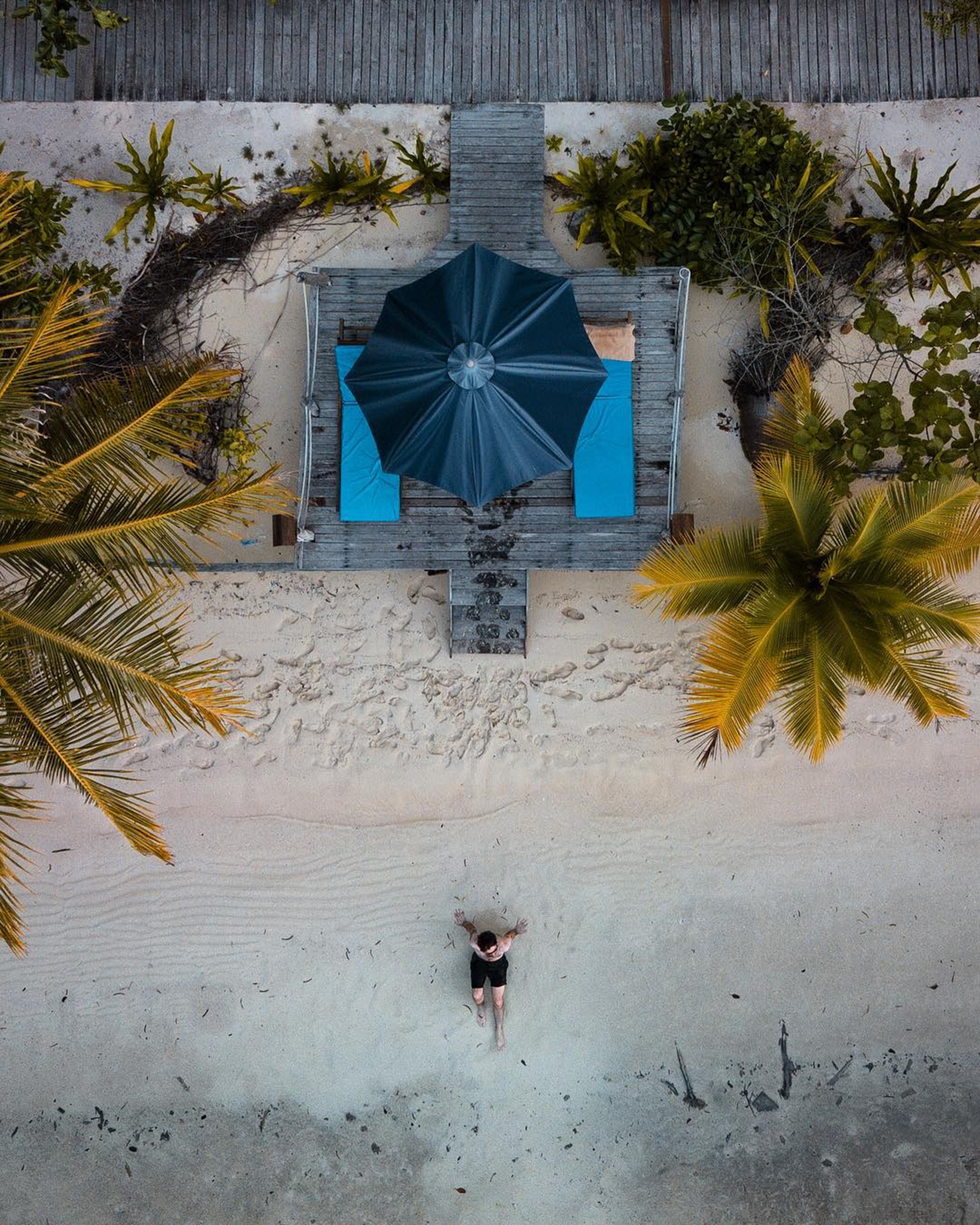 Image by ryan_field
Mansuar Island has several diving and snorkeling spots, and of course natural wonders of sunrise. Its natural scenery is indeed the best, especially during the twilight moments before sunset. The sand is very soft, like flour. So, you don't need to worry about being wounded when you walk on the beach without using footwear.

Image Source of Header Banner by Shutterstock