After the success of its inaugural edition in 2013, Indonesia will once again host the World Culture Forum (WCF) 2016 on 10th to 14th October 2016 to be centered at Nusa Dua Resort on the enchanting island of Bali. Being an essential part of continuous major efforts geared to encourage and promote culture as a driver and enabler of sustainable development, the central theme of WCF 2016 will be "Culture for an Inclusive Sustainable Planet".
Among those featured to speak are notable names such as: Shahbaz Khan (Director of UNESCO office in Jakarta), Amit Sood (Director of Google Cultural Institute and Founder of Google Art Project), Shinsuke Ota (Vice President Honoraire International Commission on Irrigation and Drainage/ICID),Nyoman Nuarta (Indonesian New Art Movement Sculptor and Art Expert – sculptor of the Garuda Wishnu Kencana statue in Bali), Ali Asghar Semsar Yazdi (International Centre On Qanats and Historic Hydraulik Structures Director, Iran), Ridwan Kamil (Mayor of Bandung, Architect), and more.

The Forum will discuss how Local Wisdom and the rich cultures of Indonesia and of the world are to be bridged by technology to become global values for sustainable future development.
Among outstanding Local Wisdom heritage in Bali is the Subak System for its communal building, planting of rice, irrigation and sustainability of rice fields which has become a recognized UNESCO Intangible World Heritage.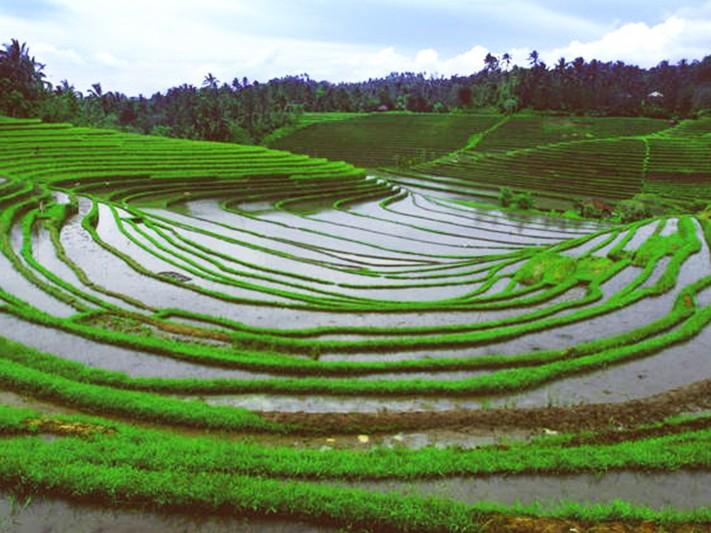 Over 1,500 participants are expected to attend this special forum.
Along with the Grand Plenary and 6 Symposia, the Forum will feature a Ministerial Forum, a Youth Forum, and a Cultural Tour to a number of villages in Bali.
The Forum will have special meaning for participants as it will allow them to re-experience, re-conceptualize and rejoice in culture. WCF 2016 has invited Heads of State, Nobel Laureates, Ministers of Culture, top experts, senior policy-makers, NGOs, Youth and Academics, cultural practitioners and other stakeholders to attend this important global gathering. WCF is expected to revisit local wisdom for their subsequent transformation into global values that will foster international understanding.
The first WCF (2013) produced the Bali Promise as its outcome. It contains a declaration of the necessity to integrate cultural consideration in planning developmental agendas. The second WCF will push that result further toward a more detailed and comprehensive insight on cultural paradigm embedded in all aspects of sustainable development and a feasible way to implement that insight into an institutional framework (as an integral and significant part of planning, monitoring and evaluating developmental projects).

For more Information log on to: https://worldcultureforum-bali.org/