The town of Sabang is located on Weh Island, at the most-western tip of Indonesia. A beautiful island that a drive around the winding roads on the island will have you admiring the natural splendor of complete bliss. The island is just a 30 minute ferry ride from Banda Aceh. It offers a number of fantastic experiences listed below, but it is also important to note that modesty is considered a sign of respect and is appreciated in this region as Aceh is a rather conservative province.

1 | Snorkeling in Rubiah Island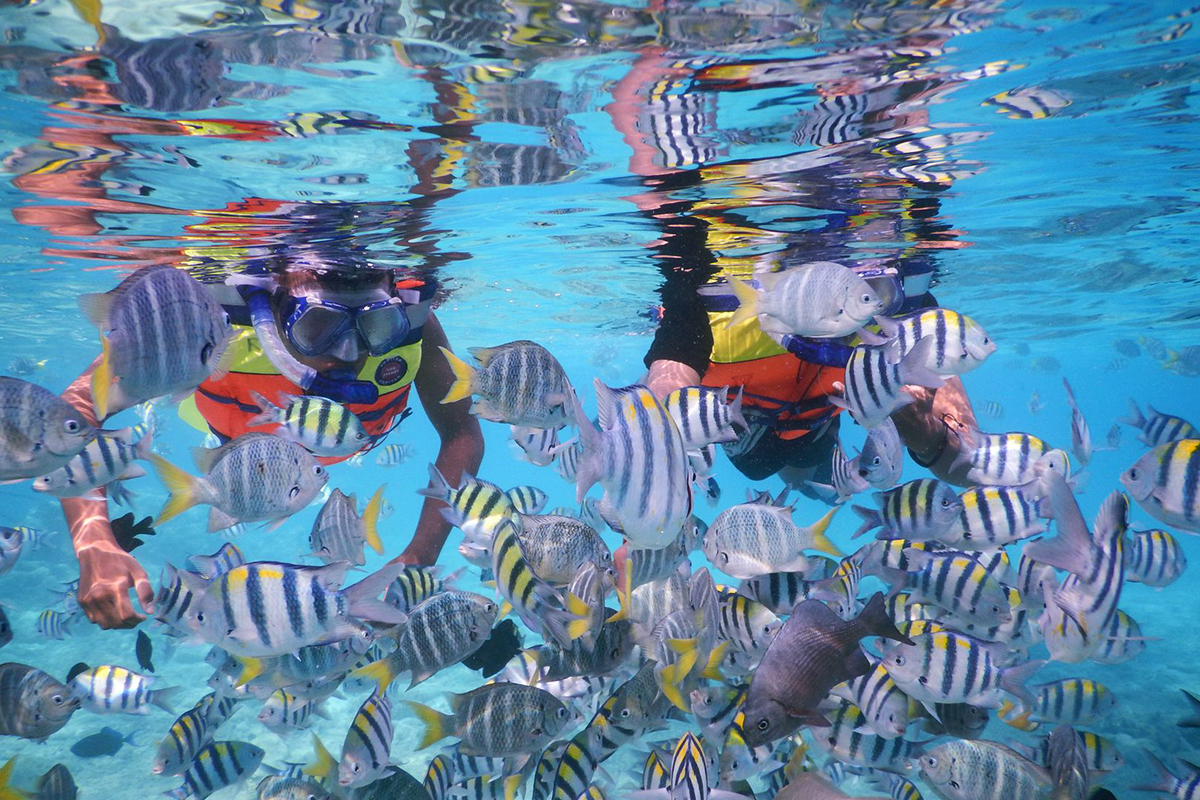 Image source: www.steemit.com

Enjoy a day of snorkeling and having fun on the beach on Rubiah Island. You can swim among school of fish in clear blue and shallow waters, you can also go hiking and even deep sea diving. The island is also quite famous in Indonesia's history, as it was a part of the Muslim's haj pilgrimage to Mecca before the modern era. Today, it is a holiday destination with resorts to stay for those that wish to enjoy the island's sandy beaches.  A short trip on a speed boat from Pantai Iboih in Sabang will take you straight to Rubiah Island. The lovely blue waters would have you wishing the journey was longer.
2 | A hike down to Sarang Cave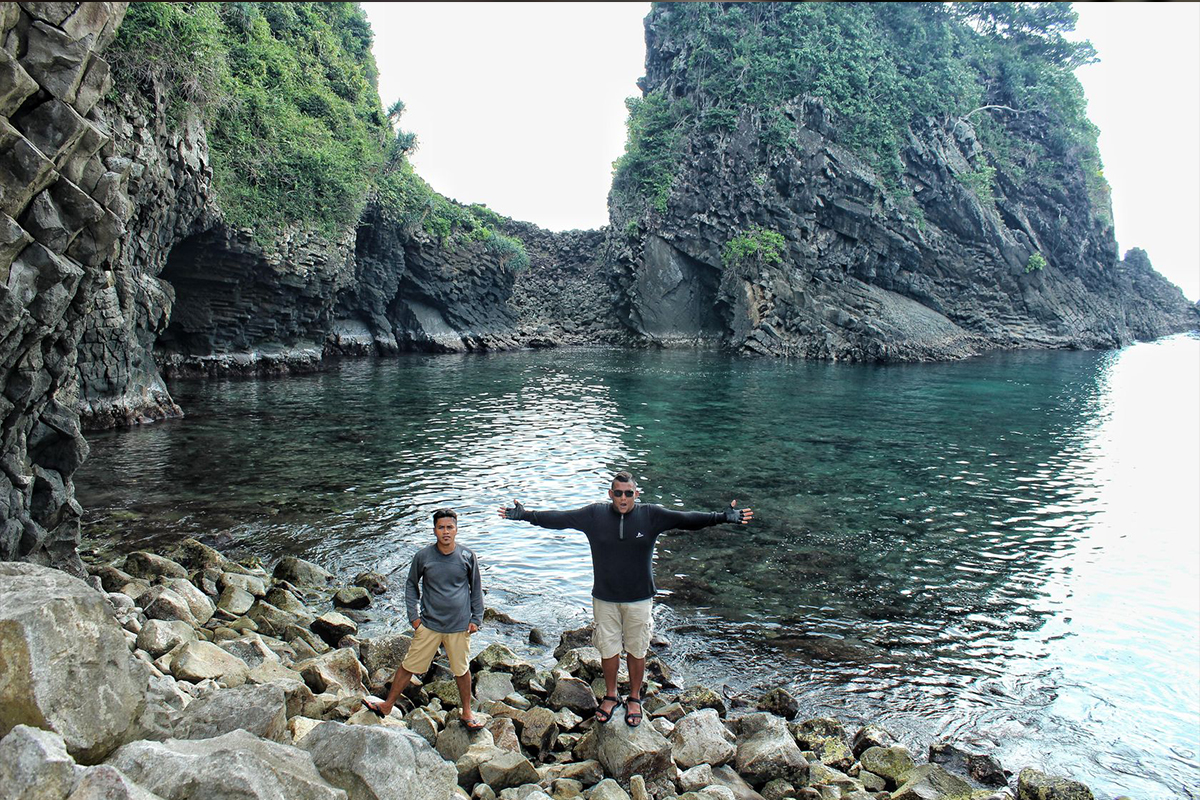 Image source: www.cnsteem.com
There is something incredibly special about Pulau Weh, it is the breathtaking views that surround you nearly everywhere you go. For those who don't mind a strenuous hike, Gua Sarang is perfect for you.  It is a cave formed from an interesting rock formation that is found on an edge of a rocky beach. The hike down towards the cave is not an easy feat, nor is the climb back up, but for those looking for a workout and a hidden gem, this is definitely the hike for you. However, if hiking isn't your forte, then we recommend simply visiting the first point of Sarang Cave, a spot that overlooks a bay that will have you marveling at nature's splendor.
3 | Indulge in Sabang's culinary delights
Image source: www.pergikuliner.com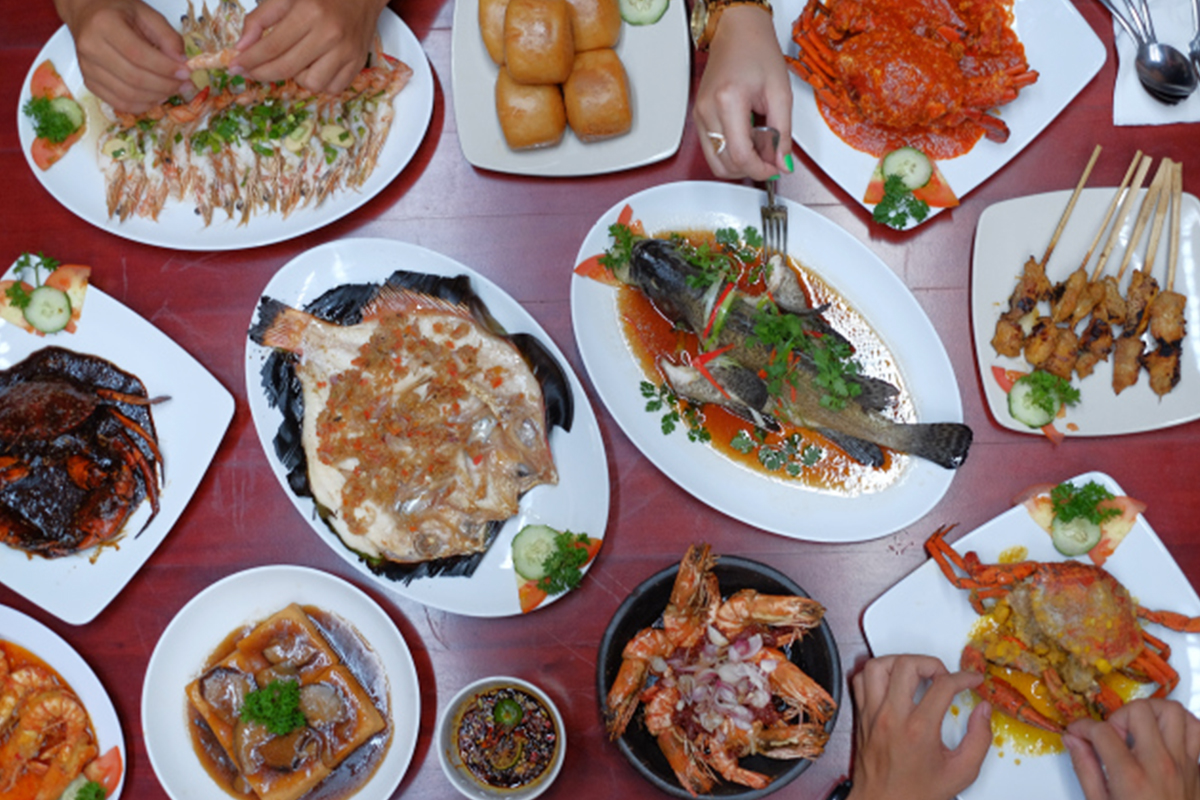 Image source: www.gedeinperut.com
A number of different restaurants are available on Weh Island. Its culinary delights are enough reason to visit the island and satisfy any foodie's endeavour to try exotic foods. The island's specialty is fresh seafood, and the places to enjoy such a feast are usually located near the harbour of Pantai Iboih. However, if you are looking for more of a night life experience, then it is the town that you must visit. The locals usually hang out in the evening, chit-chatting while drinking the famous Sanger coffee and munching on roti bakar (toast).
4 | Stand on kilometer "0"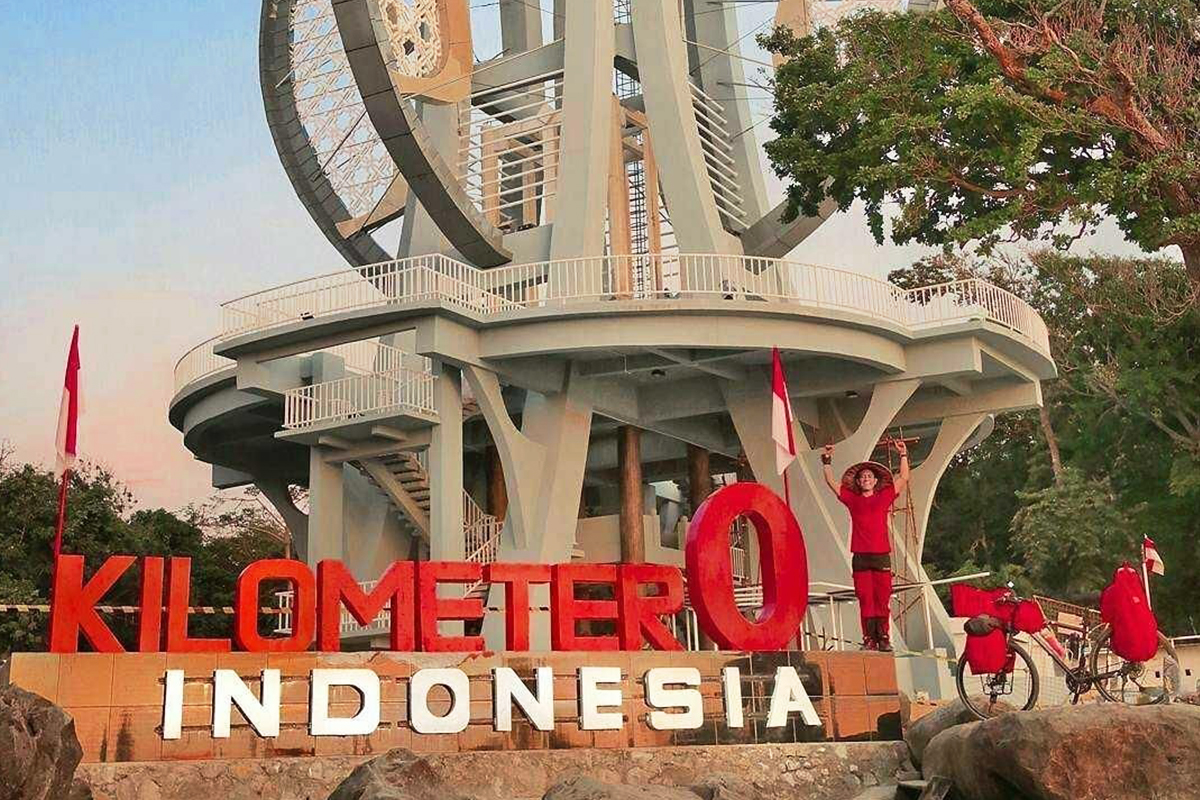 Image source: www.steemit.com
The "0" kilometer is usually the first place of interest for those visiting Weh Island, it is the most-western tip of Indonesia. The experience of standing at the edge of Indonesia, looking out towards the sea and knowing that not far in the distance is Thailand, has a certain awe-inspiring and appreciative feeling about it. A certificate can also be purchased in the area as a proof of your endeavour. Some shopping can be done here as a number of souvenir stalls sell numerous trinkets. Enjoy Sabang and all it has to offer, it really is a place worth visiting!