Amongst its many gorgeous travel and leisure destination, Indonesia's charm also lies in its many Geoheritage. There are a lot of Geoheritage destinations in Indonesia and West Sumatera is one of Indonesia's province that has a variety of location which holds unique geological features. These locations are being promoted as Geopark by the Governor of West Sumatera. Nine of which are simply breath taking Geoparks that you would be sure to fall in love with.
1 | Ngarai Sianok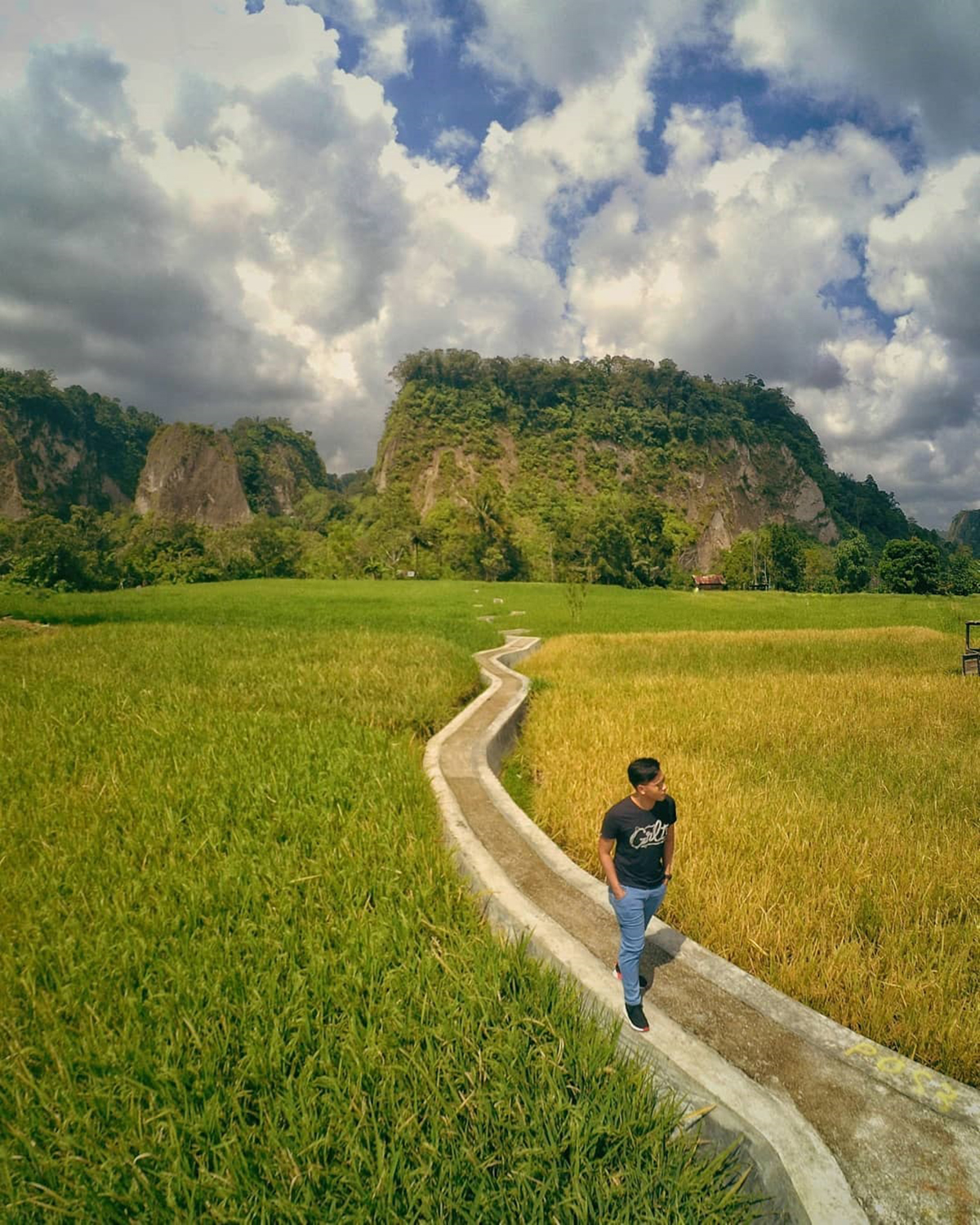 Image by yovenda.fy
A canyon with beautiful scenery where the majestic Mount Singgalang looms in its background. Ngarai Sianok has two steep walls facing each other almost vertically, falling flat bottom where a river meanders among green rice fields. Located on the outskirts of the hill town of Bukittinggi in the Minangkabau highlands, with around 100 to 120 meters of height and a canyon which stands 15 km long, this gorge separates the towns of Bukittinggi and Kota Gadang on its opposite side.

The beauty of Sianok could be seen from Panorama Park in Bukittinggi. Visitors can take a private car or sado/andong (traditional carriage) from the city centre to Panorama Park which is located at Panorama Street while enjoying the cool weather of Bukittinggi. Another option to indulge the beauty of Sianok is to walk down into the gorge, through settlements and paddy fields. Then climb up to Kota Gadang where you can visit silversmiths who produce the finest filigree ornaments by crossing a bridge over the river.

2 | Harau Valley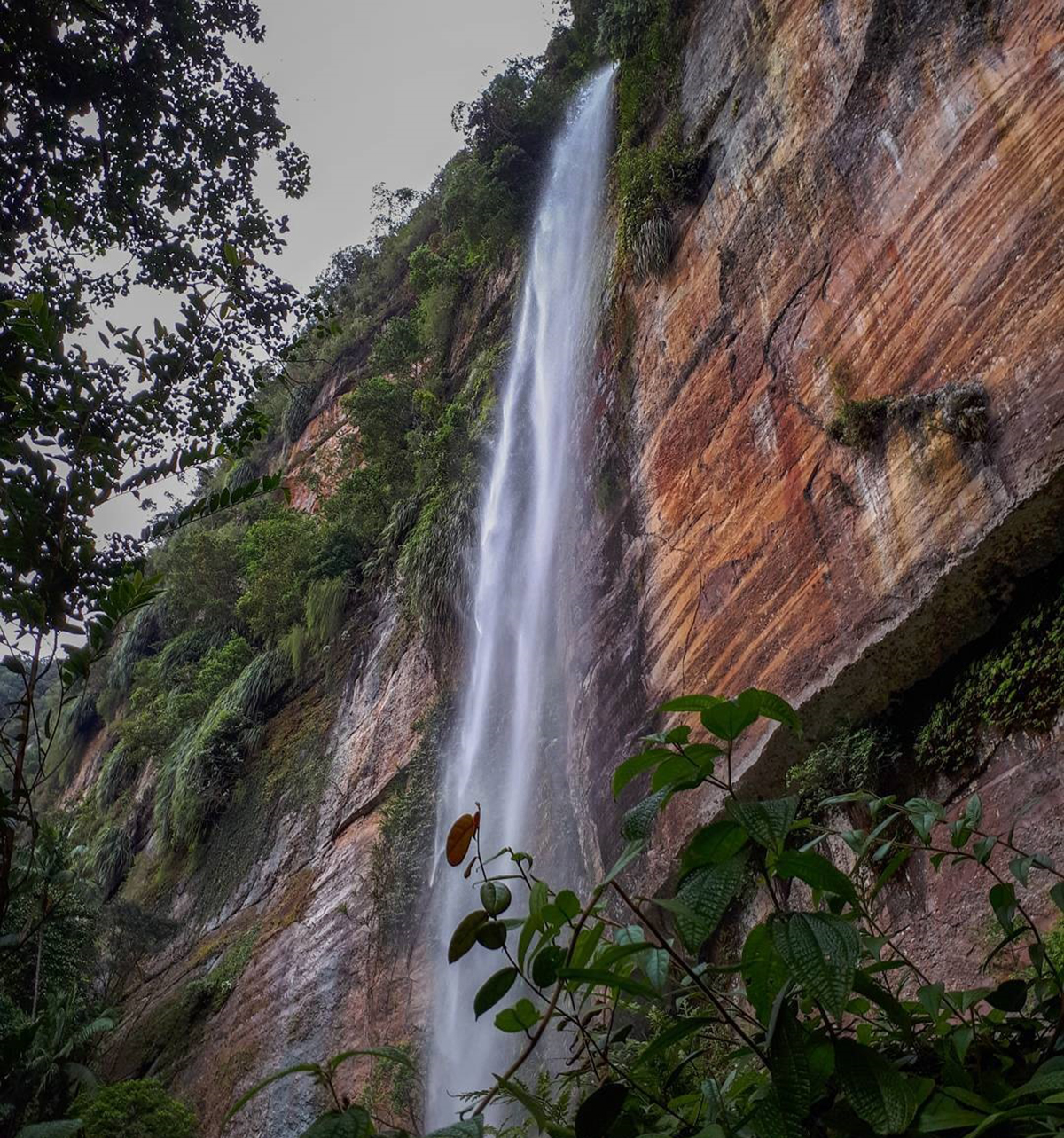 Image by jfnurdi
Located near the town of Payakumbuh in the 50 Kota District, Harau Valley is known to be Indonesia's Yosemite. It is the home to dozens of waterfall from towering spectacles of cascading water to tiny streams that drop only a few feet and also surrounded by steep colorful sandstones which stands around 100 to 500 meters in heights.

Designated nature conservation, covering some 669 acres where Gibbons, Macaques and variety of wildlife roams freely. A heavenly place for peace and serenity enriched with the sounds of chirping birds and macaques.
3 | Maninjau Lake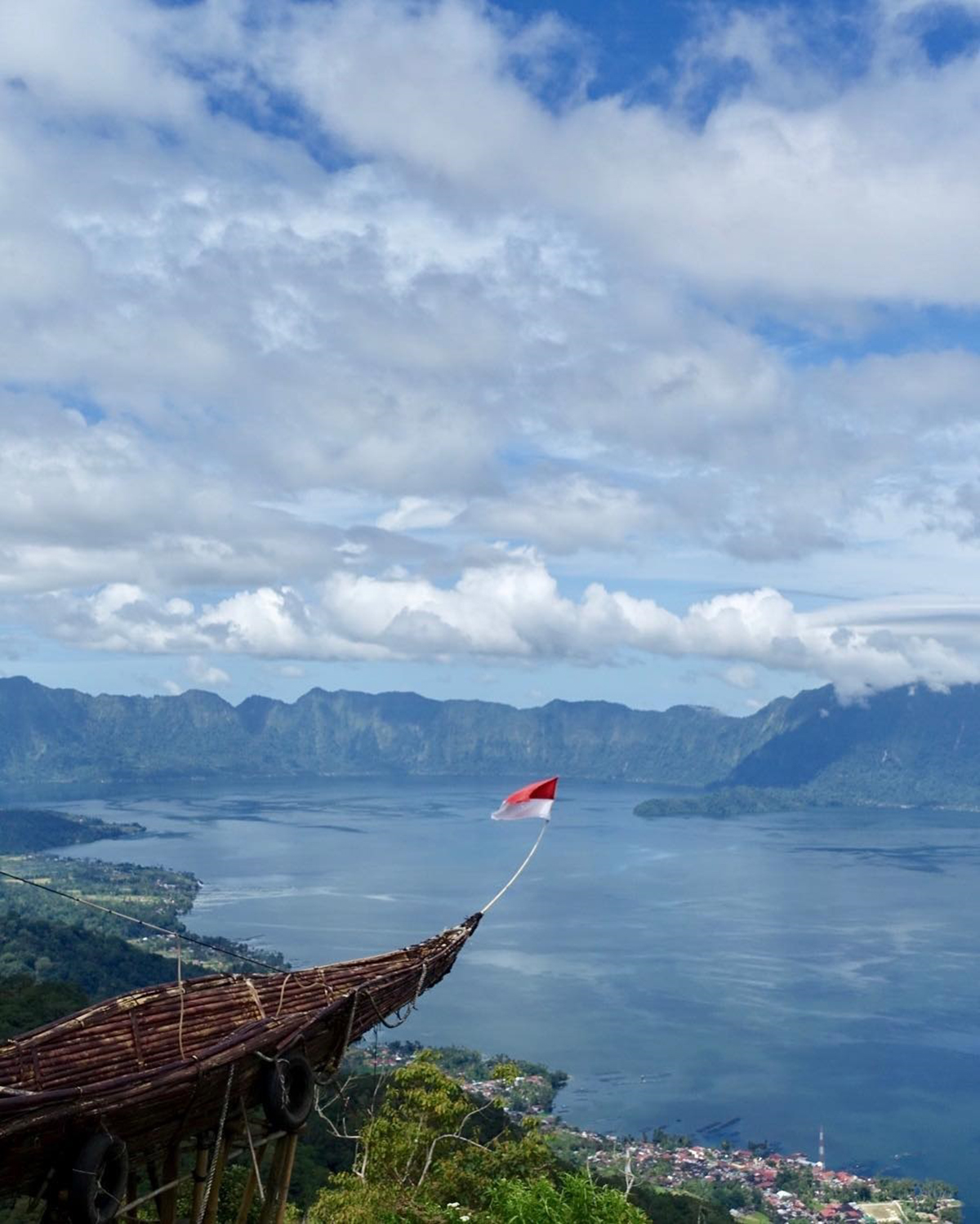 Image by anitawijanto
Lake Maninjau, meaning 'to look out across' is a volcanic crater lake located 38 km west of Bukittinggi. The lake is 17 kms long and 8 kms at its widest and reaches to depths of 480m in some places. Situated at 461m above sea level, the surrounding air is cool and pleasant.

A perfect place for an escapade, a bit of relaxing, as well as to experience the local rural life style by visiting the traditional farmers and fisherman villages. You can also enjoy a beautiful view of the lake's scenery from the height of Puncak Lawang, a pine hill park around the lake. Other interesting features include experiencing the 44 road bends also known for locals as Kelok 44 where you can enjoy the fresh air of forest and rice field along the road.

Another interesting tourist destination is a visit to the beautiful Rumah Gadang situated at the lakeside. This is no ordinary Rumah Gadang because it is the birth house of Buya Hamka, one of Indonesia's famous historical scholars. Here you can see a collection of his literature and also Hamka's precious family items.

4 | Tarusan Kamang Lake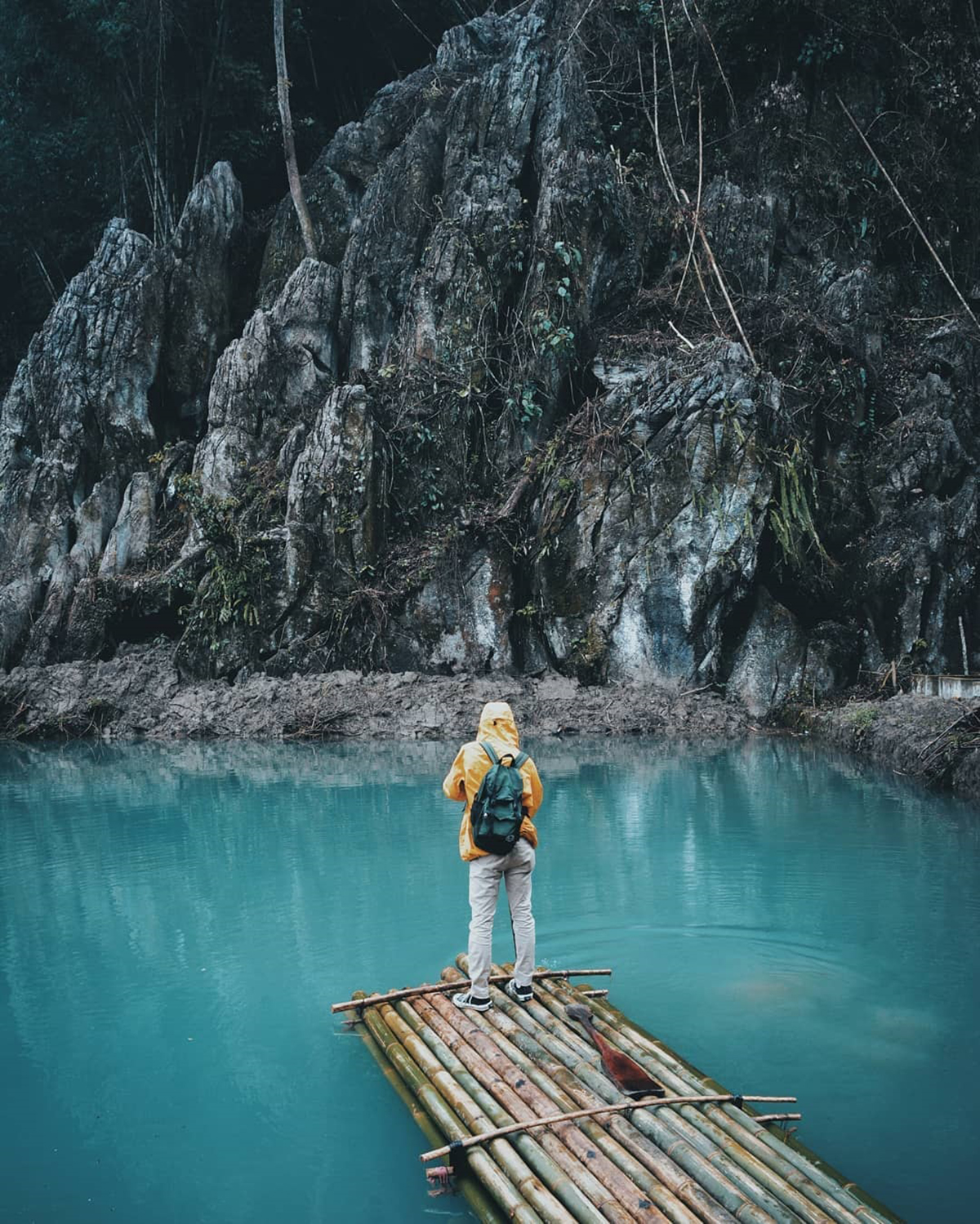 Image by wrangland
A Lake with a twist! The unique phenomenon of Tarusan Kamang Lake has lured people to check it out for themselves. Lake Tarusan Kamang was originally a large field that was used to graze cattle by local residents, but somehow uniquely, the vast field is occasionally flooded with water turning it into a lake. The locals claimed that it is still a mystery from where the water in Tarang Kamang originated from, and the wonder of it, is one of the reasons why this place became a tourist attraction.

Located 14 km from Bukittinggi, this site comes with the serene and soothing water level. In the middle, there is a small mound of land named by the locals as Padang Doto. Seasonally the water level recedes and when losing the water level, tourists can enjoy a vast and lush savanna where they can relax in.
Aside from this phenomenon, the site also features breathtaking scenery with mountainous panorama on the horizon. Several trees and bushes also grow in this area. Not to mention tourists can take advantage of available facilities (tents and benches) for relaxing.

5 | Lake Singkarak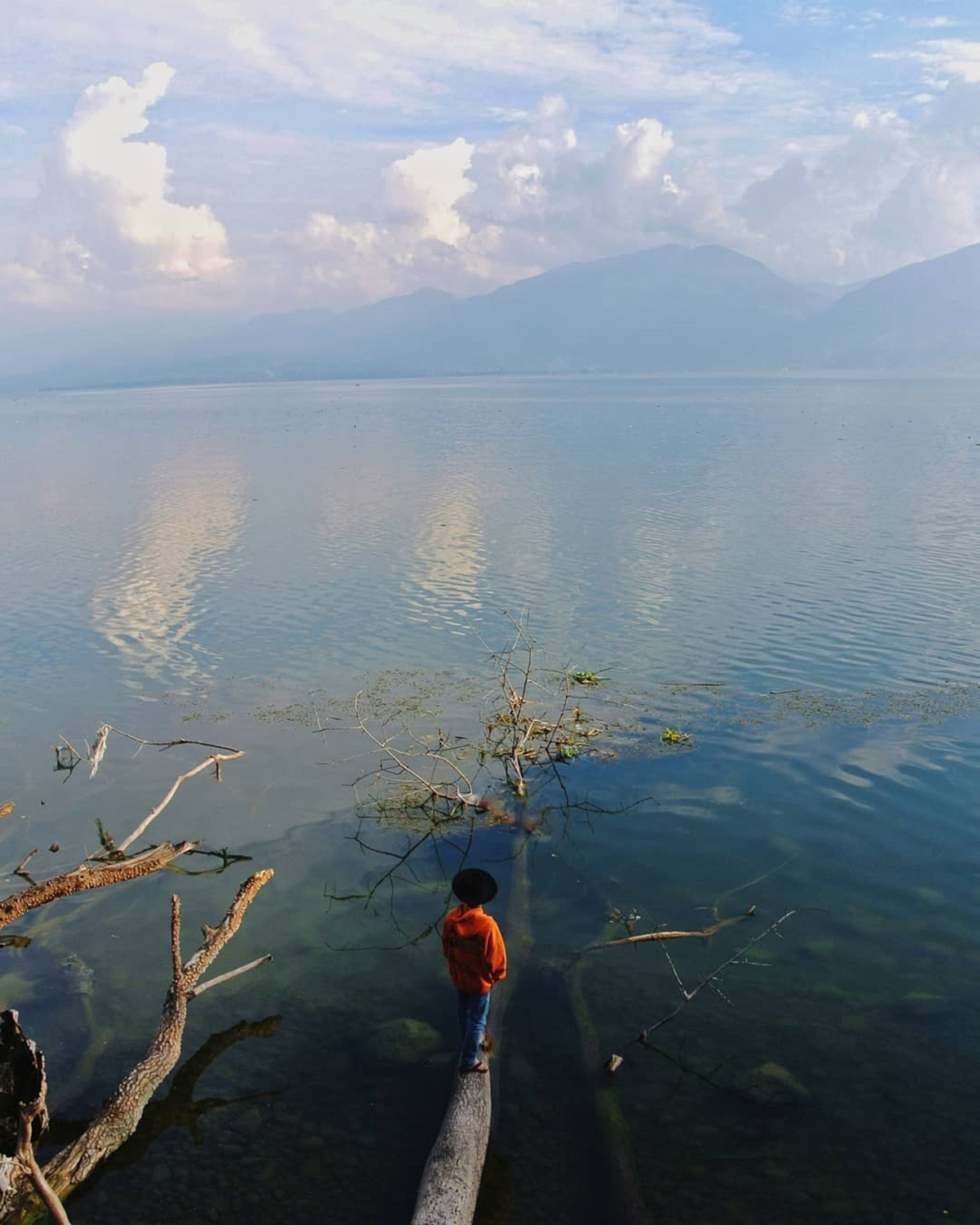 Image by ardiesensei
Said to be the widest lake in Sumatra and the second biggest lake on the Sumatra Island, after Lake Toba. Singkarak lake has an area of 107.8 km², being approximately 21 km long and 7 km wide. The majestic lake is an enormous Crater Lake set within a dramatic volcanic landscape.

Located 70 km from Padang, 20 km from Solok and about 36 km from Bukittinggi, Lake Singkarak offers spectacular scenery. Embrace the captivating beauty of Singkarak Lake with its blue water stretch as far as the eyes could see.

6 | Sawahlunto Old Mining Town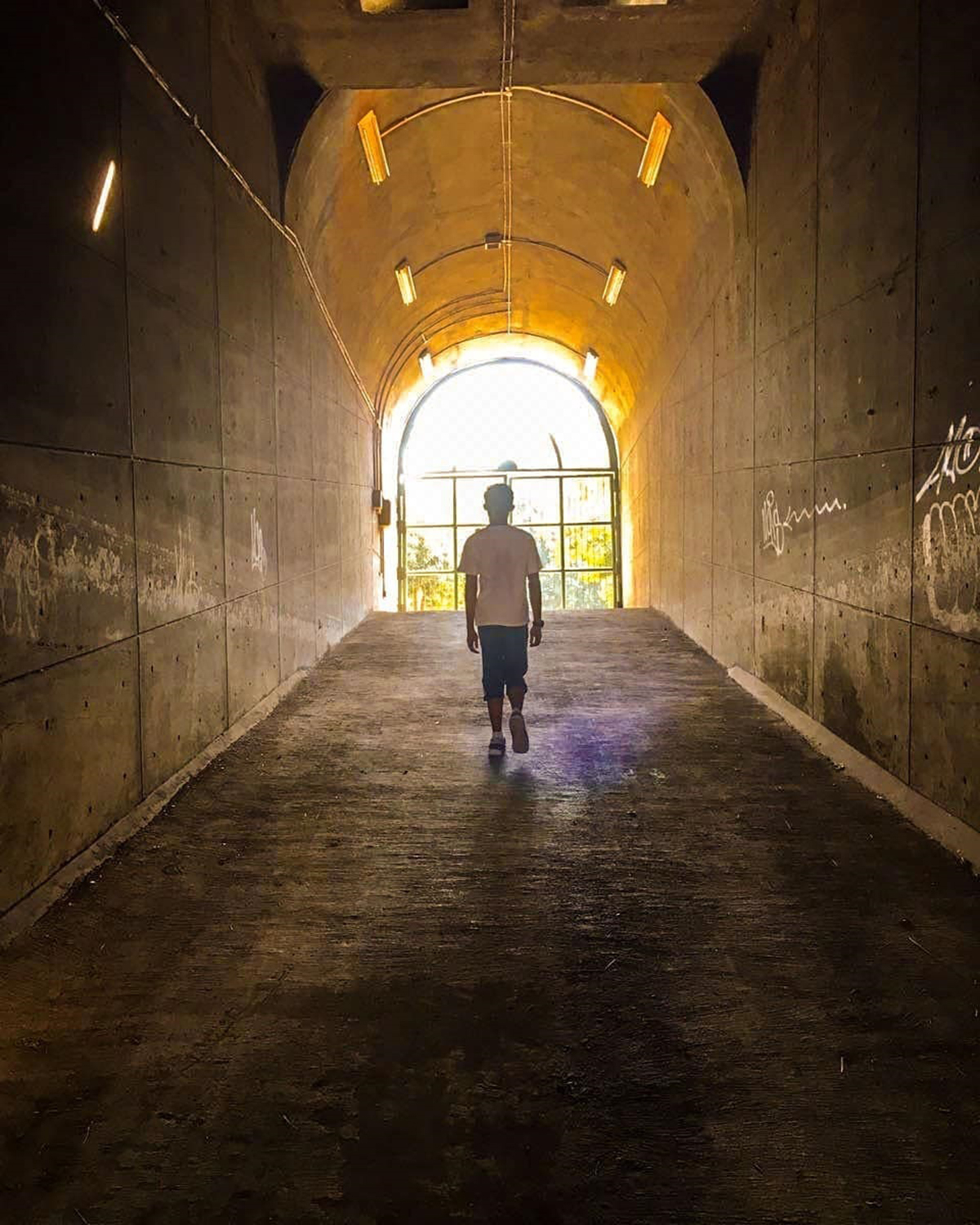 Image by delfyero
A Cultural Tourism Mining Town that is the image for Sawahlunto, the oldest coal mining town in South East Asia. Geographically, it is located in a narrow-isolated valley along the Bukit Barisan mountain range. The Town itself is surrounded by several hills, namely Bukit Polan, Bukit Pari, and Bukit Mato. A quiet cluster of heritage charm on the slopes of Muara Bungo's valley, set amongst rainforests.

Although this town is quite small, rest assured there is a lot to be explored. Two centuries of coal mining operation have blended different layers of culture interaction from the East and West, reflected in the present society, culture, traditions, and the town spatial plan itself. Sawahlunto today has become an attractive tourist destination that offers nostalgic traces of an old mining town. The heritage hotel built to cater Dutch scientists and geologists still stands gallantly among other century-old buildings.

7 | Twin Lake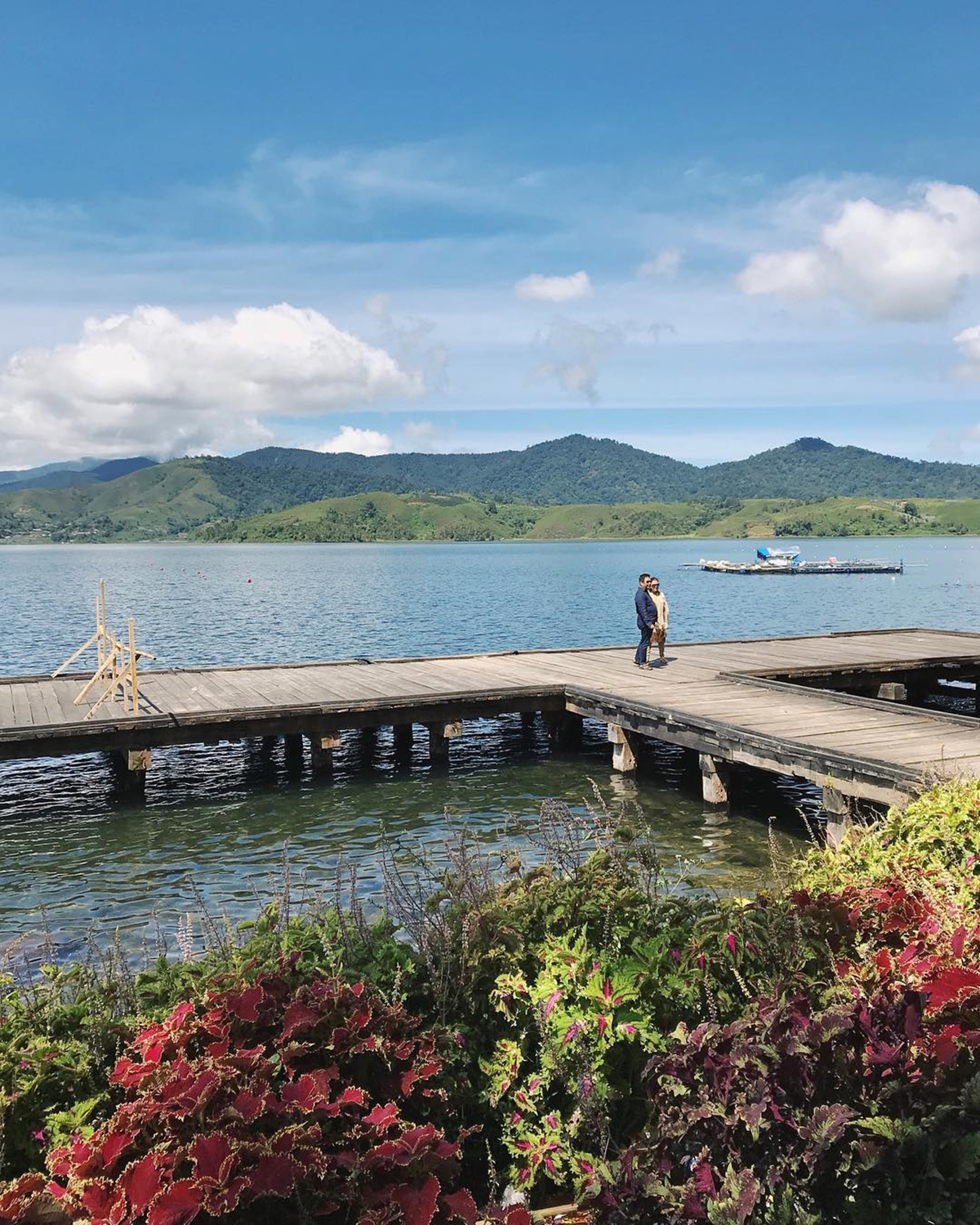 Image by aliyatasya
Enjoy some cool and refreshing retreat with a temperature raging from 14 to 16 degrees Celsius at the Twin Lake in West Sumatra. Located in the highlands east of the capital city of Padang in the Solok Distrik, the Twin Lakes consist of two lakes, Danau Atas (Upper Lake) and Danau Bawah (Below Lake) situated adjacent to each other. Both lakes were naturally formed from ancient geological upheaval and are located approximately 5,000 feet above sea level.

Experience the splendor natural beauty of the lakes, by rented boats and other exiting attractions with beautiful scenery surrounding the lakes. This site also offers an amazing panoramic view of the surrounding atmosphere and also a great place for hiking or camping activities.

8 | Batu Kapal Solok Selatan Cave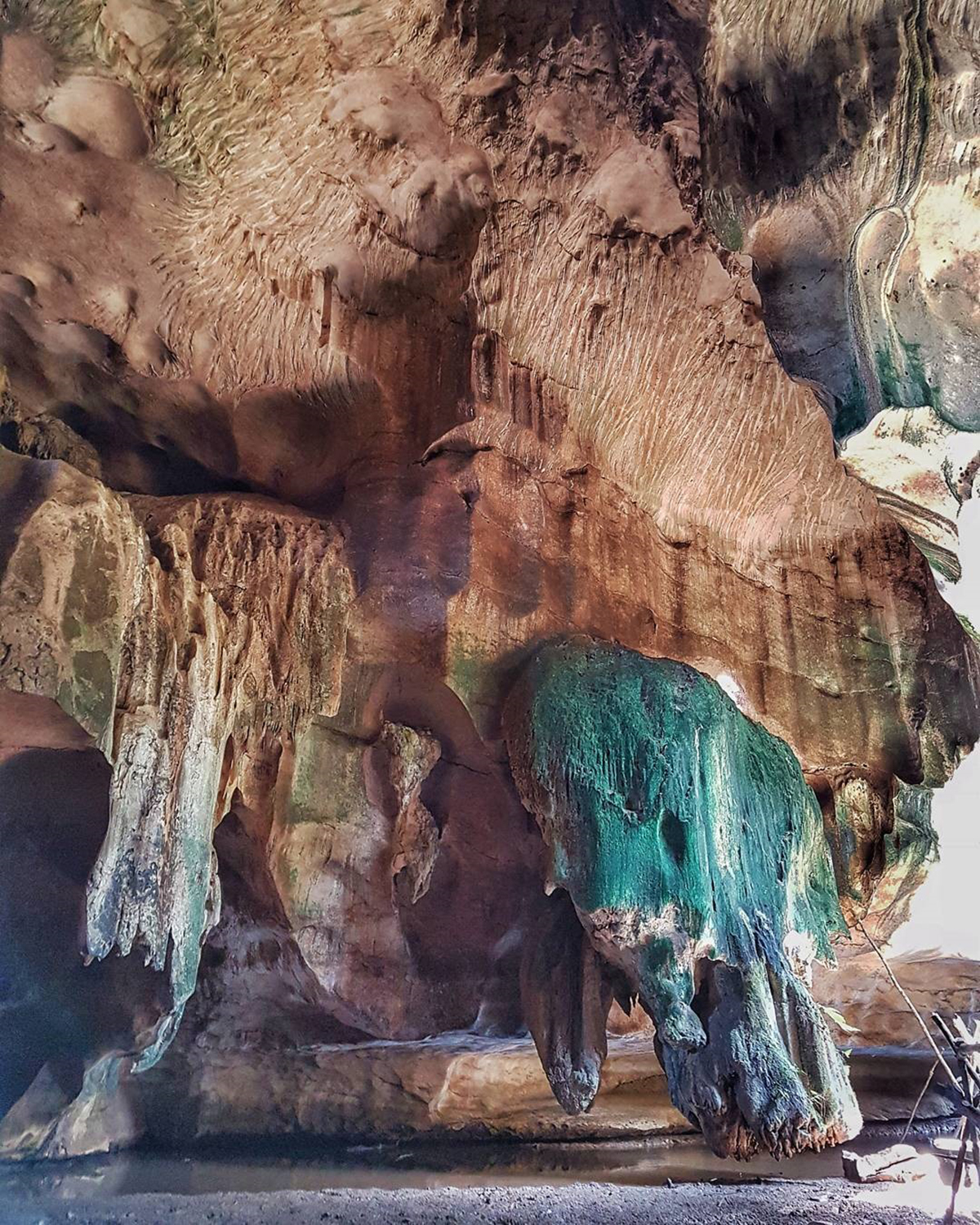 Image by nofrins
Another fascinating travel destination in West Sumatra is Batu Kapal Solok Selatan Cave. The locals labeled it as Goa Batu Kapal as the shape of the cave resembles a sea ship (kapal) and its compartments. Local folk stories claimed that it was once a shipwreck that over the course of time turned into a stone cave. Whatever the back story was, the uncommon shape of this cave is a tourist magnet.

The cave composed of dazzling colorful rock sediments, the appealing stalactite and stalagmite, the soothing sounds of water flowing and the refreshing air makes this cave a pleasant recreational site. Located at Jorong Ngalau Indah, in the South Solok Region, this cave is a definite geological phenomenon and worthy travel destination.

9 | Silokek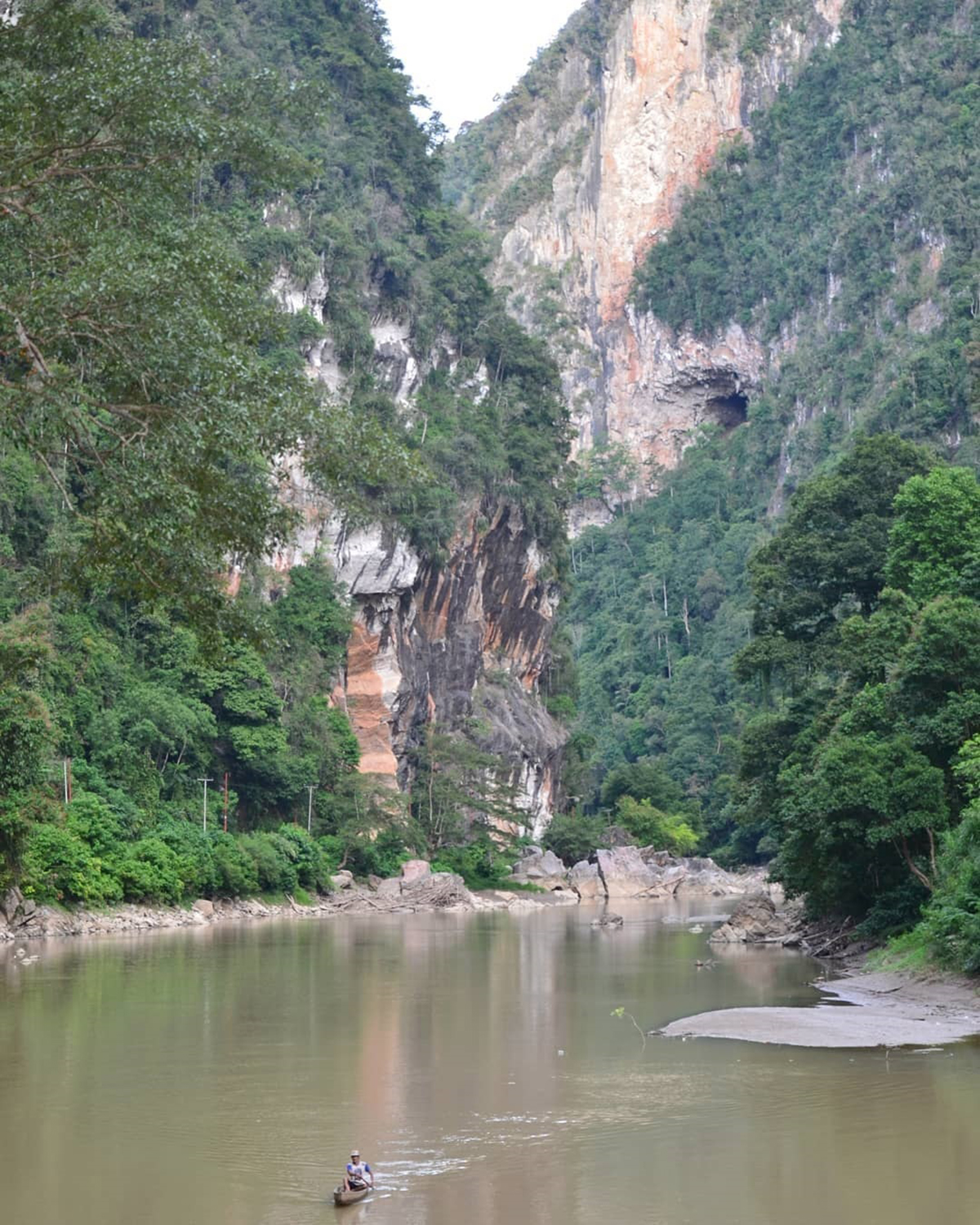 Image by eko_bagand
Head to Sijunjung District, an approximately four hour car ride from the city of Padang, and you will find an astonishing tourist attraction site known as Silokek. With hypnotizing scenery of waterfalls, white sands, cave and rivers that are sure to delight your recreational time with family and loved ones.

Silokek has been established as a national geopark site by the local government of Sijunjung District. With alluring and exotic panorama, geological and cultural heritage, the diversity of flora and fauna, Silokek is a priceless tourism asset for West Sumatra.

Photo Source of Header Banner: wrangland