Planning to transport yourself to the magical splendor of Wonderful Indonesia? Before you go, there are some basic information about the nation's modes of transportation. With a vast area and over 17.000 islands , transportation is important not only as the means to move from point to point, but also to encourage developments, distribution and accessibility throughout the archipelago. Today, transportation and its infrastructure has become the backbone towards a significant progress of Indonesia's effort to be acknowledged by the world's eye. Come visit soon and explore further around Indonesia with one of these convenient transportation modes!
Water Transportation
Water transportation is extremely important in a large archipelago such as Indonesia. Among hundreds of ports with various capacity and service, the four largest ports are Jakarta, Surabaya, Belawan and Ujung Pandang. Besides handling Indonesia's export and import cargo traffic, it also serves domestic water transportation. There are several ferry services, offering water transportation between the main islands. PELNI offers a multi-port service, which means that their ferries stopped by several ports between the origin and destination port, while ASDP caters only single-port service or a round trip journey. ASDP Ferries carried passenger and vehicles between islands while only selected routes of PELNI carriers are designated for vehicles. You can also find more details of PELNI's ferry schedule and ASDP's ferry tickets before you plan your itinerary!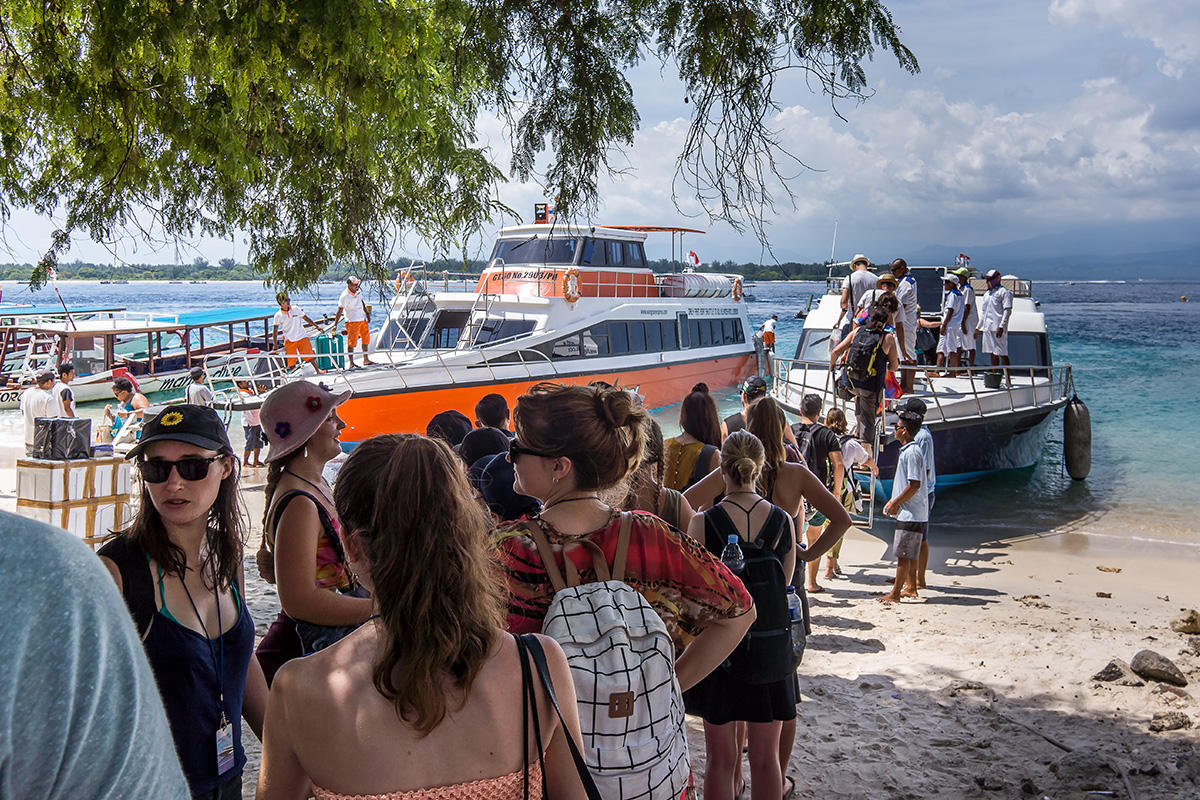 Ferry in the Gilis, Image by Shutterstock

The Ferry services are always busy all year round, especially at peak travel time during weekends and national public holidays. From the capital of Jakarta in Java Island, you can ride these ferries from Merak Port to Bakauheni Port in the neighbouring Sumatra island. If you want to go to Bali island via waterways, you can first head to Ketapang Port in Banyuwangi and enjoy around 45 minutes ride from to Gilimanuk Port in West Bali.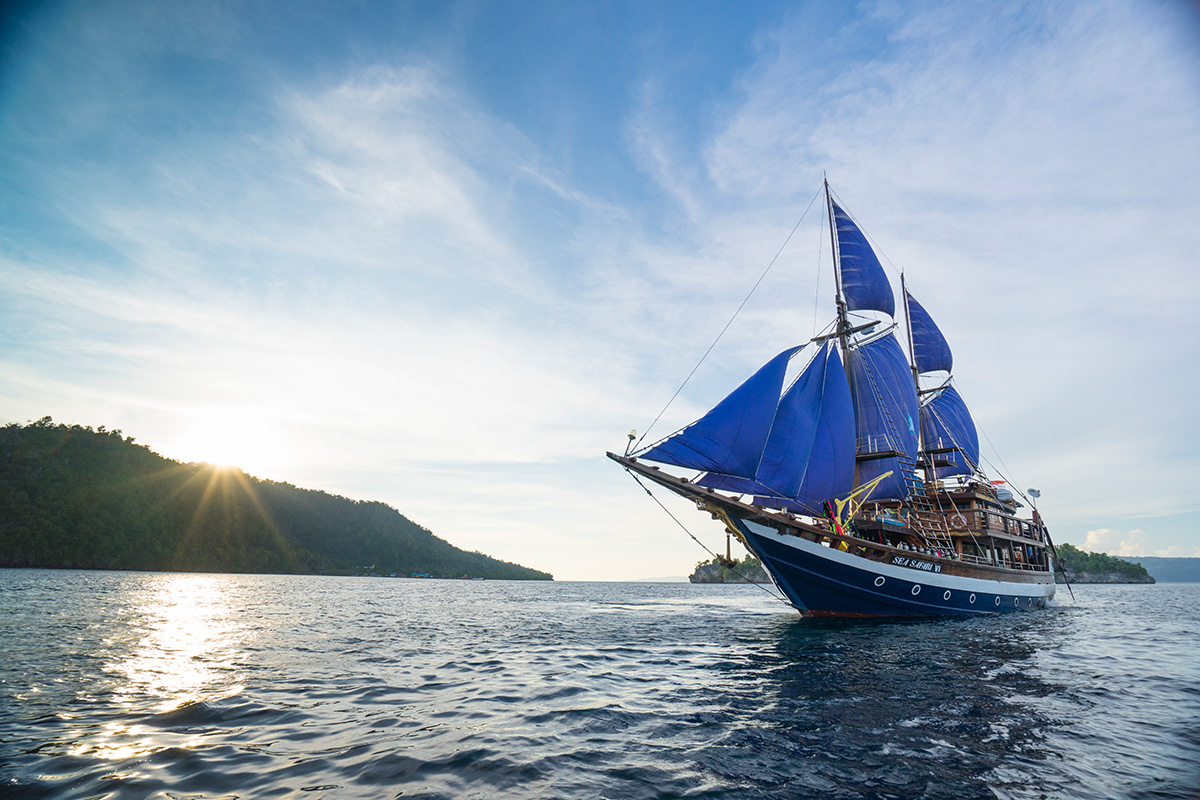 Phinisi Boat, Image by Shutterstock
You can also splurge in the opulence of travelling with style in a cruise trip to and from Wonderful Indonesia. Luxurious cruise ships have docked and embarked at these appointed sea ports : Tanjung Priok in Jakarta, Tanjung Perak in Surabaya, Tanjung Benoa in Bali, Belawan in Medan and Makassar Sea Port in Makassar. A cool way to transport yourself into an unforgettable vacation is trying a live on board experience on the Phinisi boat. Where you can embark on a luxurious voyage to venture while doing some island hopping and diving in between pristine islands like Komodo and Raja Ampat. Check here and see some more unique water transportation that you need to experience


Land Transportation
The railways are operated by PT. Kereta Api Indonesia, with tracks spanned across all provinces in Java, selected provinces in Sumatra, and are on its progress to be completed in Sulawesi to connect 23 train stations between Makassar and Parepare.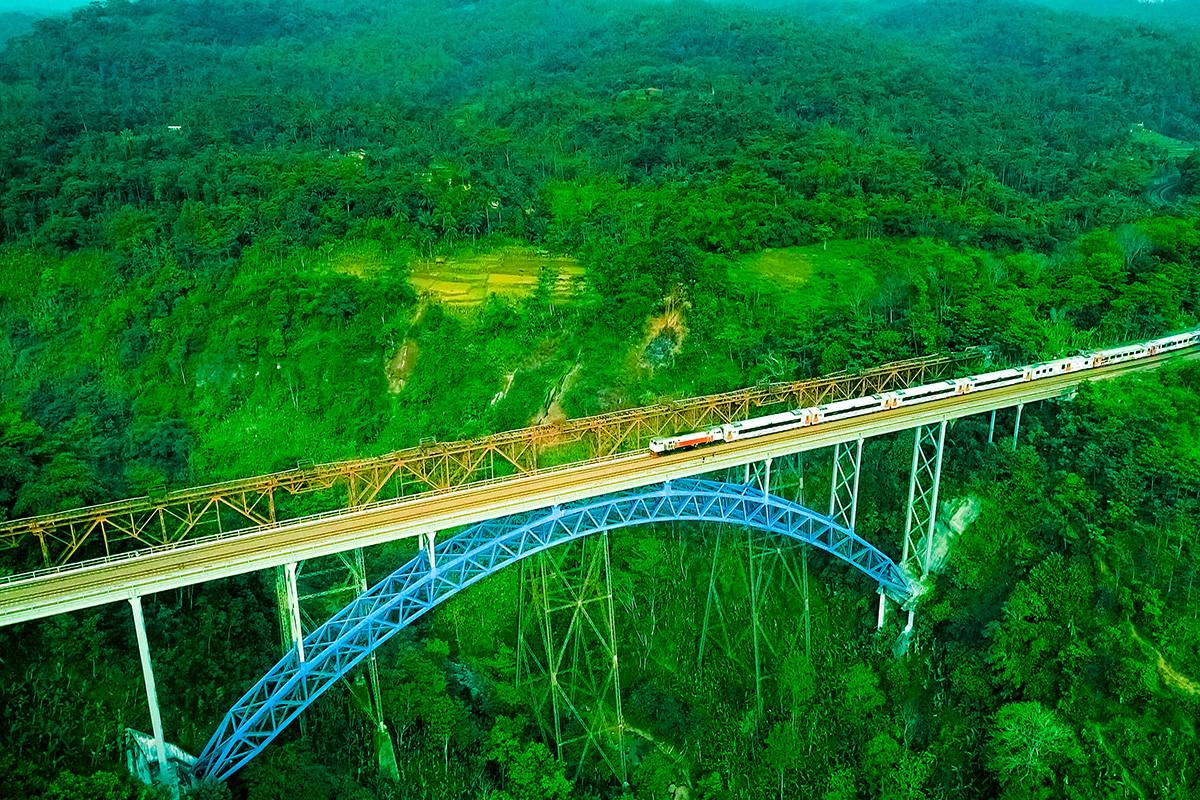 Train track in West Java, Image by Shutterstock

There are 5 classes offered to the public for train transportation : Economy - shared seatings, Business - single seatings, Executive - plush single seatings with recliners, Priority - exclusive recliner seatings and the Luxury class - equipped with sleeper seatings. Some trains are made with customized facilities, passenger capacity, interior layout and themed decoration. These trains are known as Kereta Wisata or Tourism Trains, named as Kereta Nusantara, Kereta Sumatera, Kereta Jawa, Kereta Bali, Kereta Toraja, Kereta Priority and Kereta Imperial.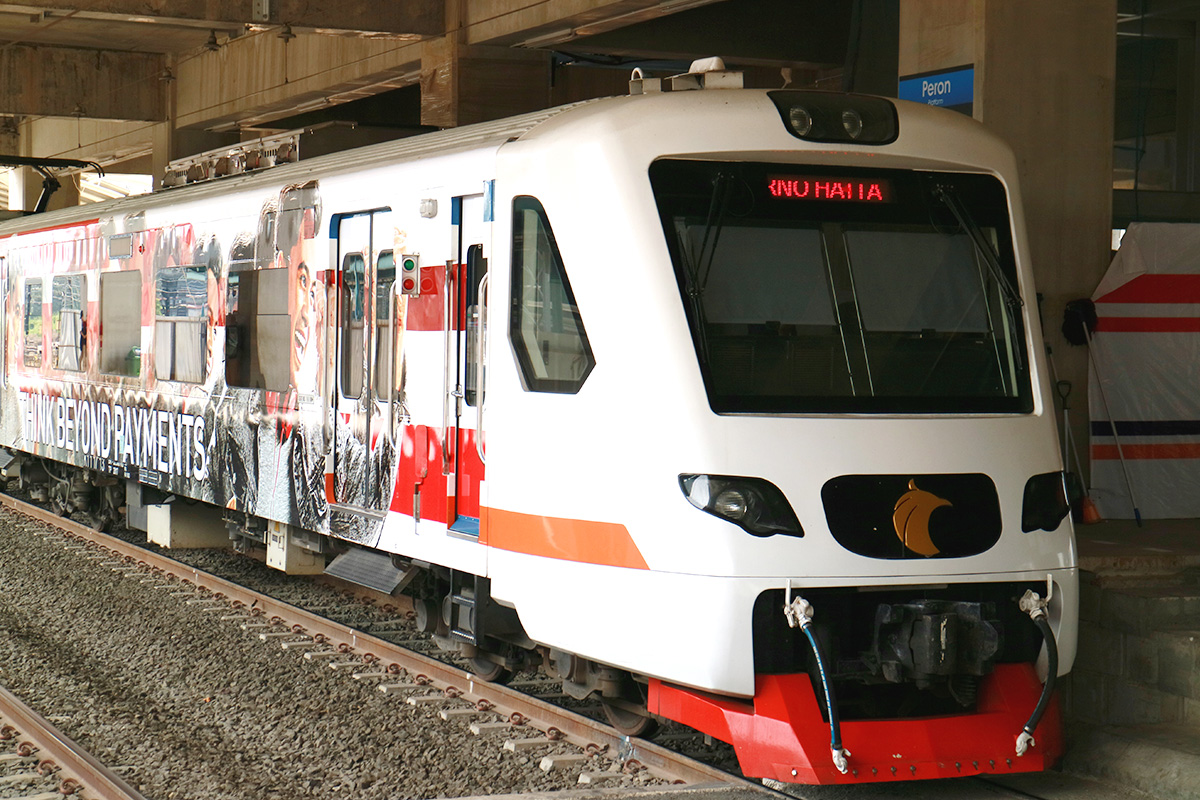 Airport Train, Image by Shutterstock
Airport trains are available at these 4 airports to transport you upon arrival, or on your way to departure: Soekarno-Hatta International Airport in Tangerang - Banten, Minangkabau International Airport in Padang - West Sumatra, Kualanamu International Airport in Deli Serdang - North Sumatra and Adi Soemarmo International Airport in Solo - Central Java. Find the schedule here and book the ticket here .

Commuter lines are being operated by PT Kereta Commuter Indonesia, and are available to transport you along Jabodetabek area. These electric trains are a popular transportation for people to go to their workplace daily, so it is best to avoid rush hour for your sake of convenience. Before you go, be sure to check the KRL route and details.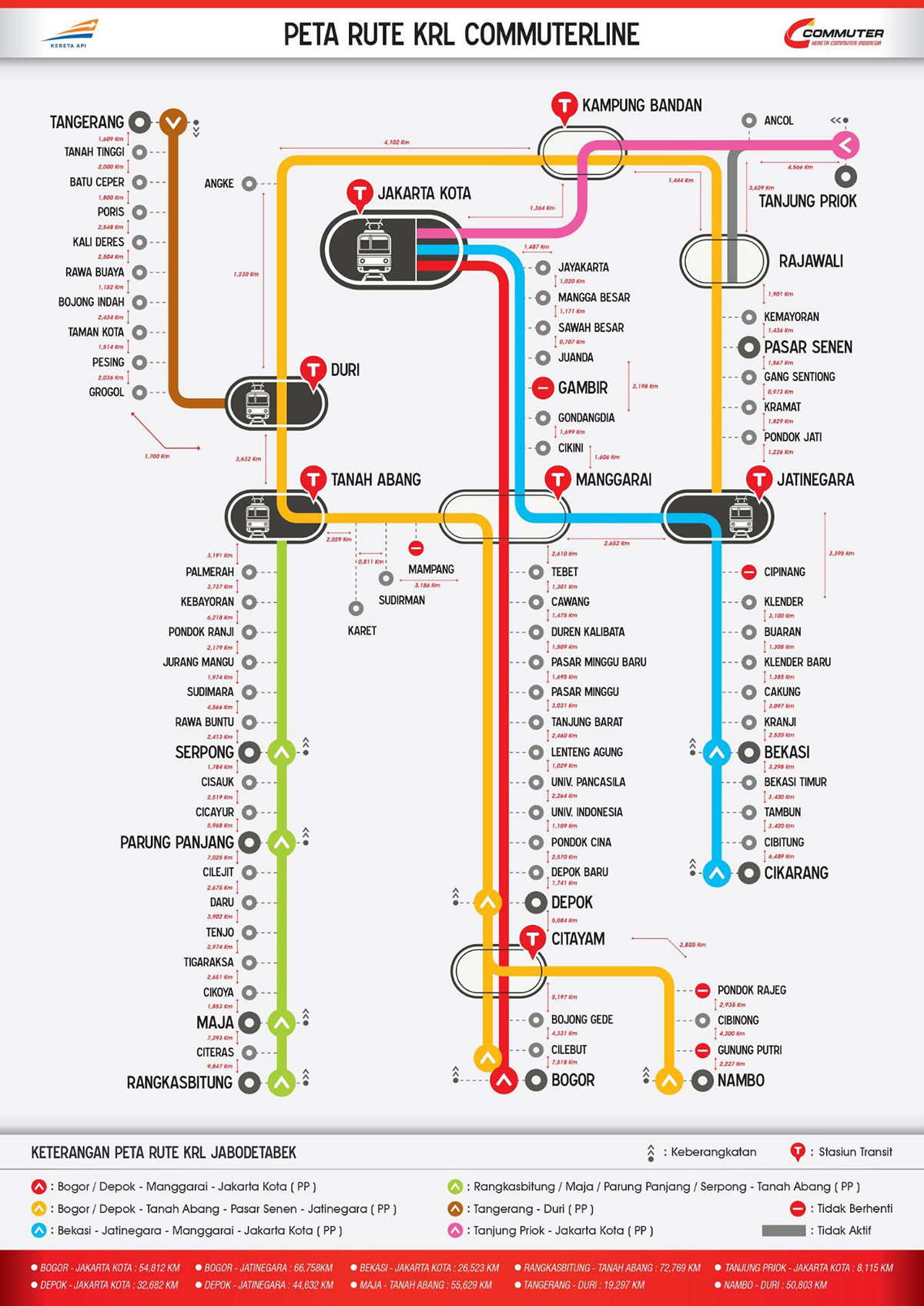 Commuter Line route, Image by http://www.krl.co.id/
Jakarta's first MRT service is already on trial run and are getting so many excitements from the public. It will be open for full public use on 24 March 2019, which add the list of comfortable land transportation that you can surely enjoy while staying here. The Ratangga train are planned to give its services to passengers hoping on along the full route between Lebak Bulus Station in South Jakarta to Kampung Bandan Station in North Jakarta-nearby Kota area, one of the busiest hub in the metropolitan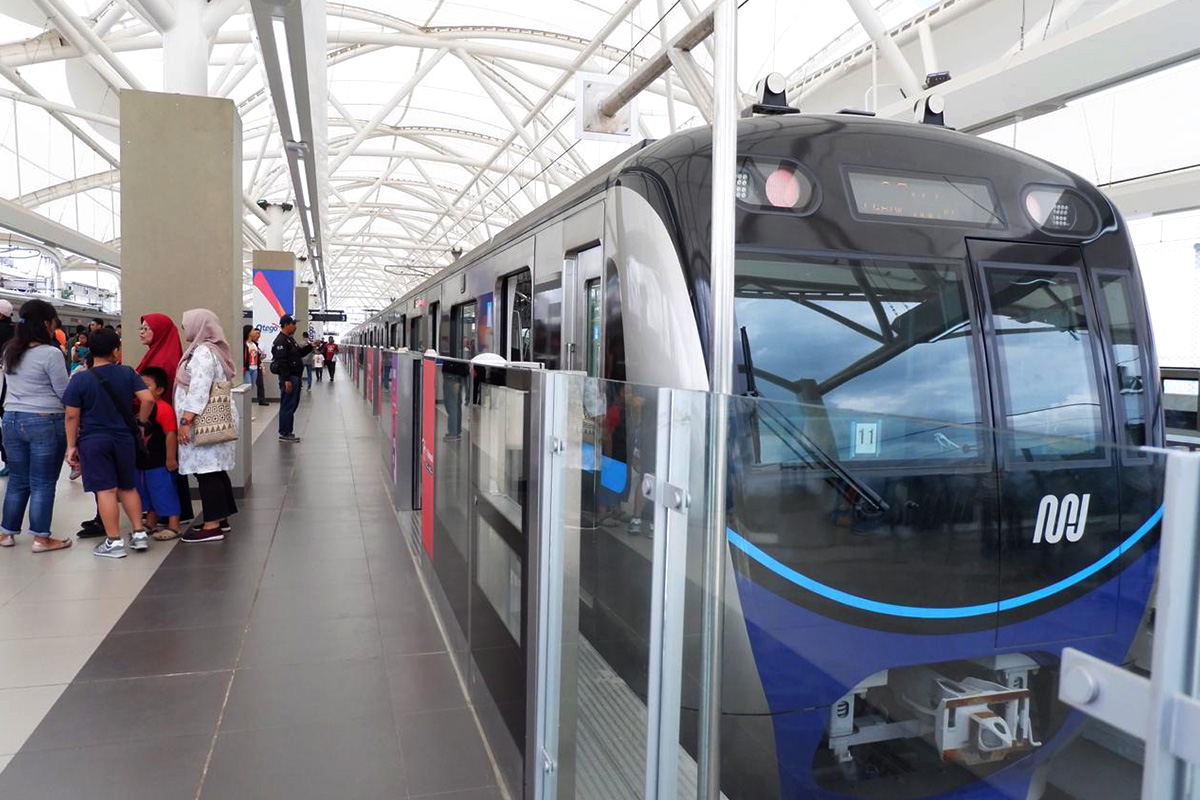 Jakarta's new MRT service
There are currently 13 stations operating on Phase I and constructions are still being continued with 8 more stations on Phase II, to complete the total of 21 stations between Kampung Bandan and Lebak Bulus. Ratangga's route will give you a new perspective of Jakarta's skyline in 30 minutes ride from Bundaran HI to Lebak Bulus and take you through a journey along 6 subway stations before soothing over the scenic view over the metropolitan on 7 elevated stations. Aren't you excited to take a ride?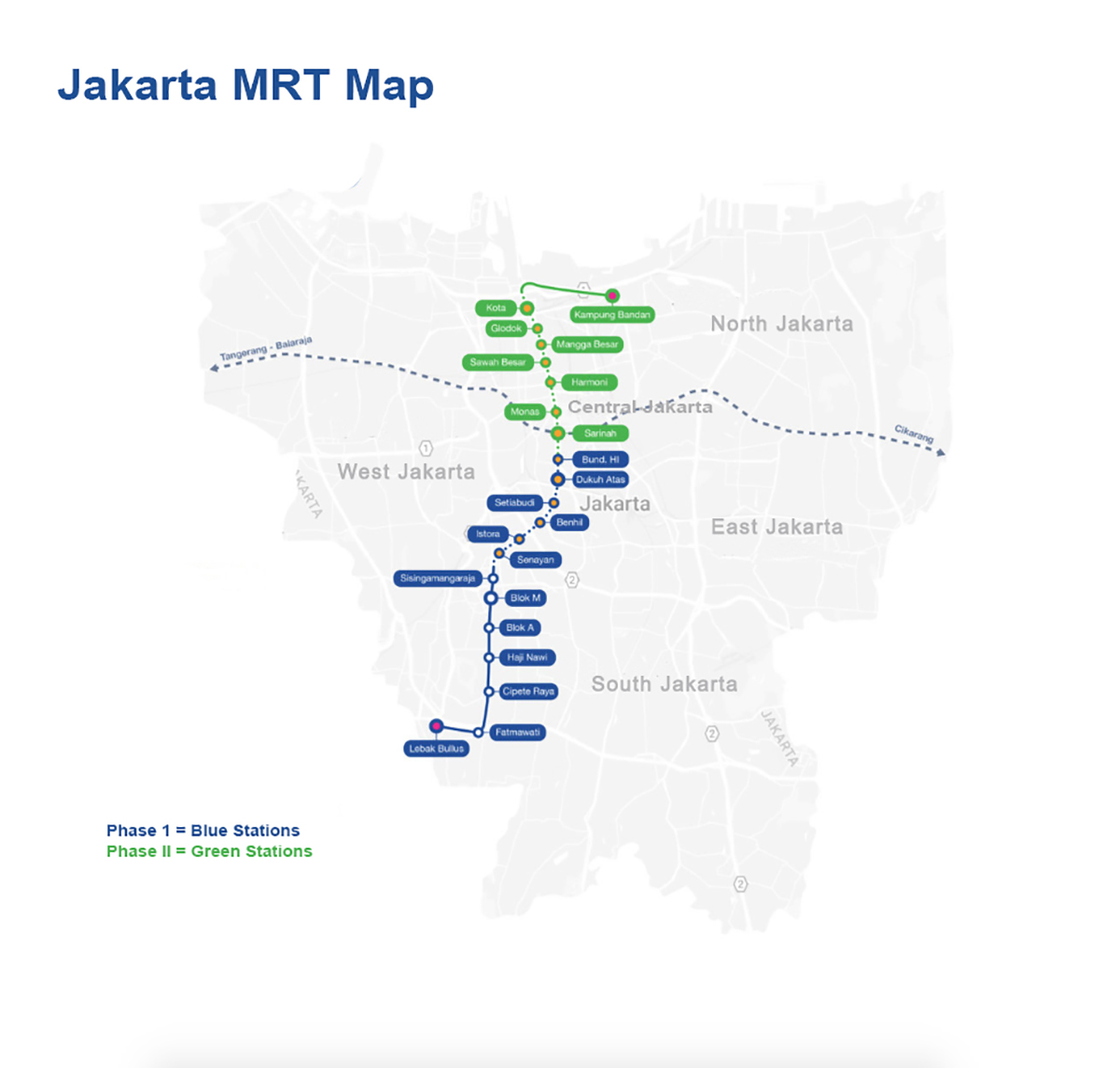 MRT stations, simplified from original map from https://www.jakartamrt.co.id/peta-jalur-mrt/

Land transportation beside the trains comes in various sizes. From the agile motorcycle called ojek to the free city-tour double decker bus. In between the two are more land transportation such as becak, bajaj, taxis, bemo, angkot, bentor, delman, and public buses.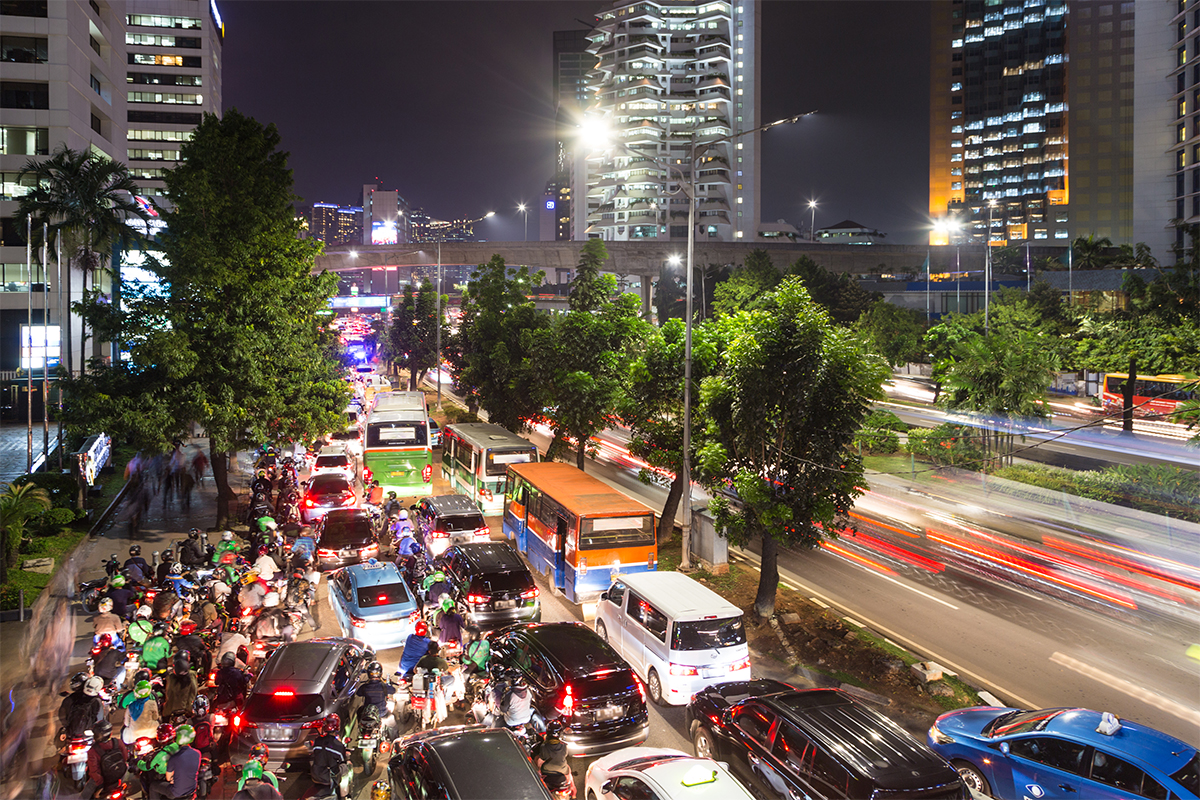 Various public transportations in Jakarta, Image by Shutterstock
Taxis are aplenty in major cities and ready to serve you in public places such as airports, shopping malls and hotels. There are also online taxis that you can order through a phone app. Beware of illegal taxis and always check for reputable companies before you hop in to any taxi. Request for a meter taxi to avoid any unfair fare before going anywhere. You can also rent a private car that comes with a driver for convenience to do a day tour.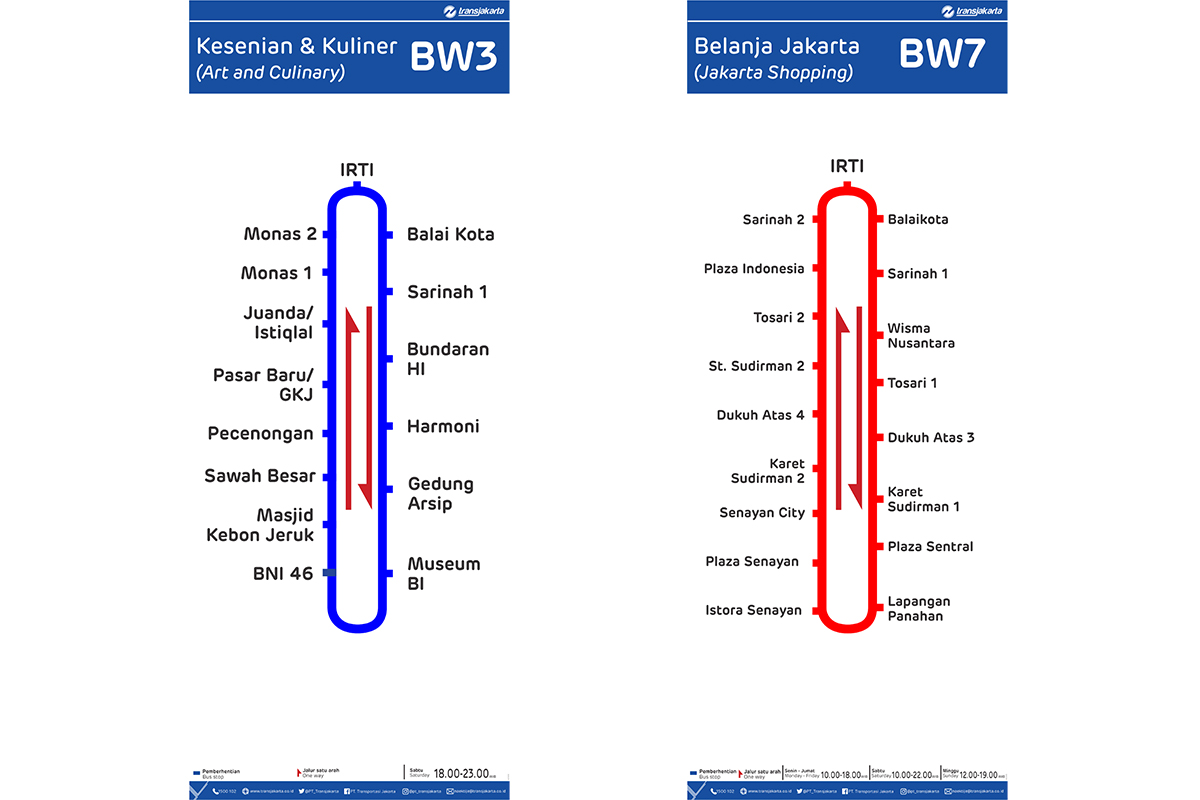 Free Jakarta City Bus Tour's full map and schedules can be accessed at http://transjakarta.co.id/peta-rute/

Public busses are available in large cities with a certain route on an affordable price. Feeder busses takes people to the Transjakarta Busway stop, a convenient public transportation service in Jakarta. You can also ride on the free Jakarta City Tour Bus services, available in selected themed routes such as historical tour, culinary tour and shopping tour. Major islands like Java and Sumatra can also be accessed by public busses, with price ranging from economy to VIP class. Just keep in mind that these busses needs a longer travel time, so you will need to adjust your itinerary before taking these transport.
Air Transportation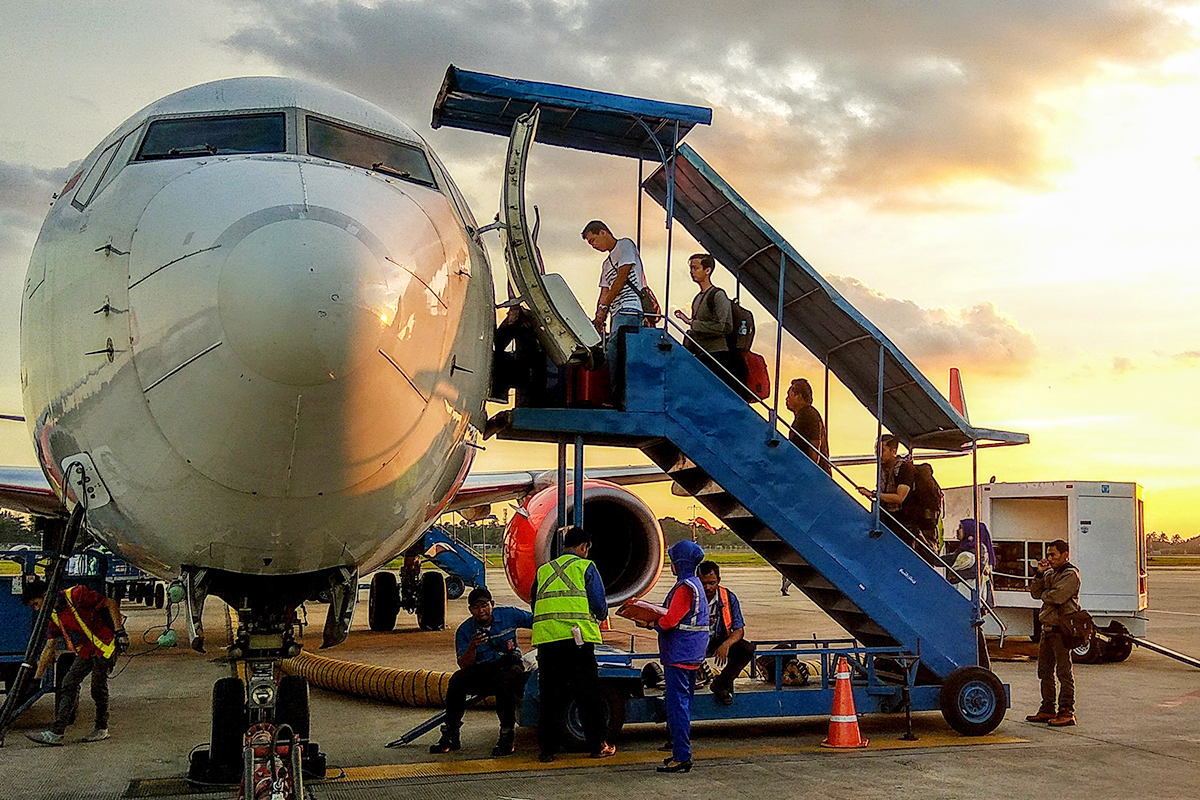 Air transportation in Indonesia, Image by Shutterstock
The top five busiest airports in Indonesia are Soekarno Hatta International Airport ( Tangerang, Banten) , Juanda International Airport ( Sidoarjo, East Java ) , I Gusti Ngurah Rai Airport ( Denpasar, Bali ) , Sultan Hasanuddin International Airport ( Makassar, South Sulawesi ) and Kualanamu International AIrport ( Deli Serdang, North Sumatra ).
From any of these airports, you can also get connecting flights to reach the secondary cities and islands across the archipelago. Here are the list of some airlines with large fleet that are serving the route around Indonesia: Garuda Indonesia, Citilink, and Sriwijaya Air. You can browse on to their official websites to check for price update and schedules. In accordance to the new paid-baggage regulation, please be sure to also check with your chosen airlines for the policy and adjust your luggage to avoid extra payments. There are still a few more air transportation that you can also use to explore Indonesia in style! We do hope you pack your adventure bag and visit us here soon!
Image of Header Banner by Shutterstock