By Presidential Decree of 21 of 2016 dated on 2 March 2016 on Visa Free, replacing Presidential Regulation Number 104/2015 on Amendments to Presidential Regulation Number 69/2015 on Visa Free, Indonesia now provides special Short Stay Visa Free facilities for tourists who are nationals of a total 169 countries who wish to travel to Indonesia. 
PASSPORTS AND VISAS
All travelers to Indonesia must be in possession of a Passport that is valid for at least six (6) months from the date of arrival, and have proof (tickets) of onward or return passage. 
Free Tourist Visa
Tourist Visa Free Facilities are valid for 30 days, are non-extendable and cannot be transferred into any other type of of stay permit. 
The visa exemption facility can be used for tourism, family visit, social visit, art and cultural, government duty, to deliver a speech or attend a seminar, international exhibition,meetings with head office or representative office in Indonesia, or transit. 
The following are the Countries granted Visa Free Facilities according to Presidential Decree No. 21 of 2016: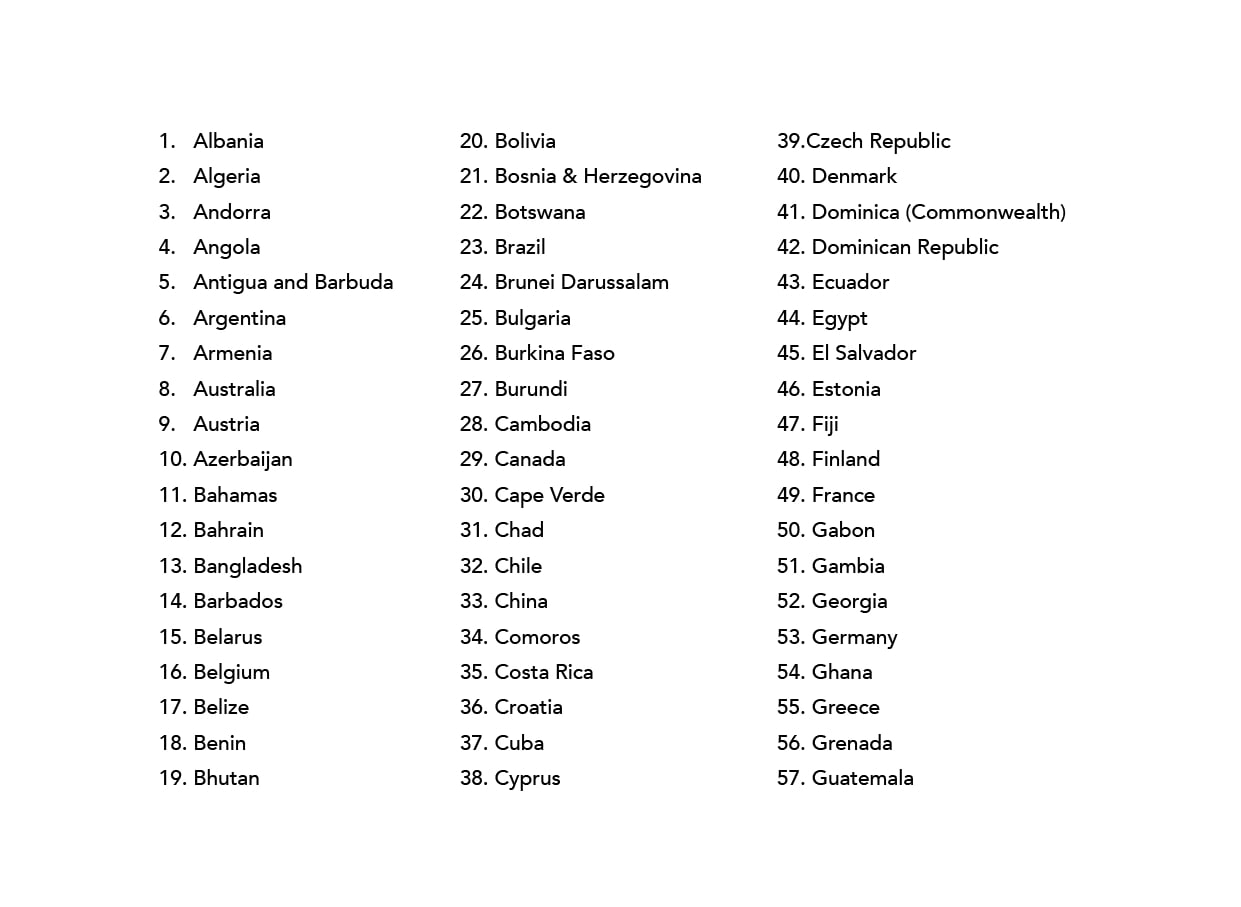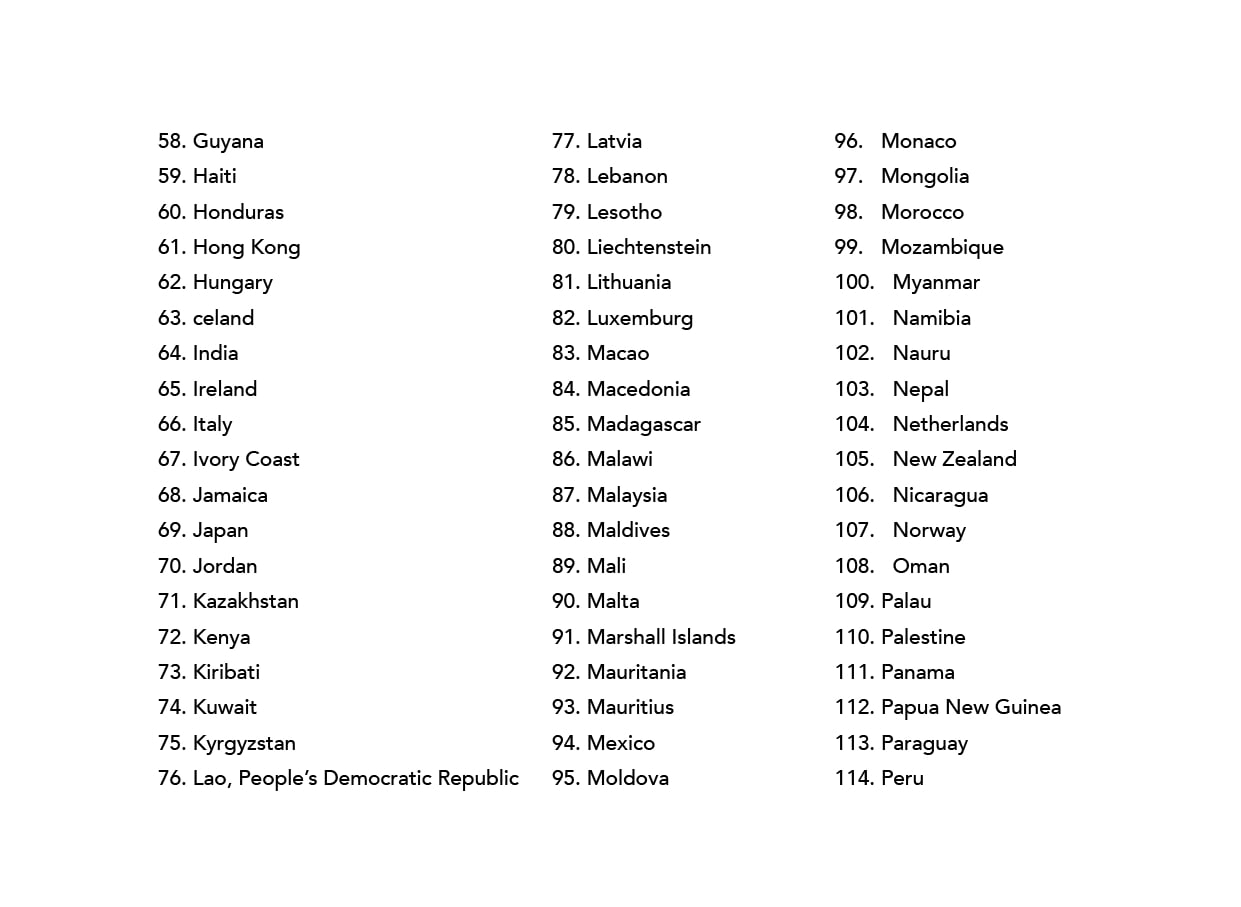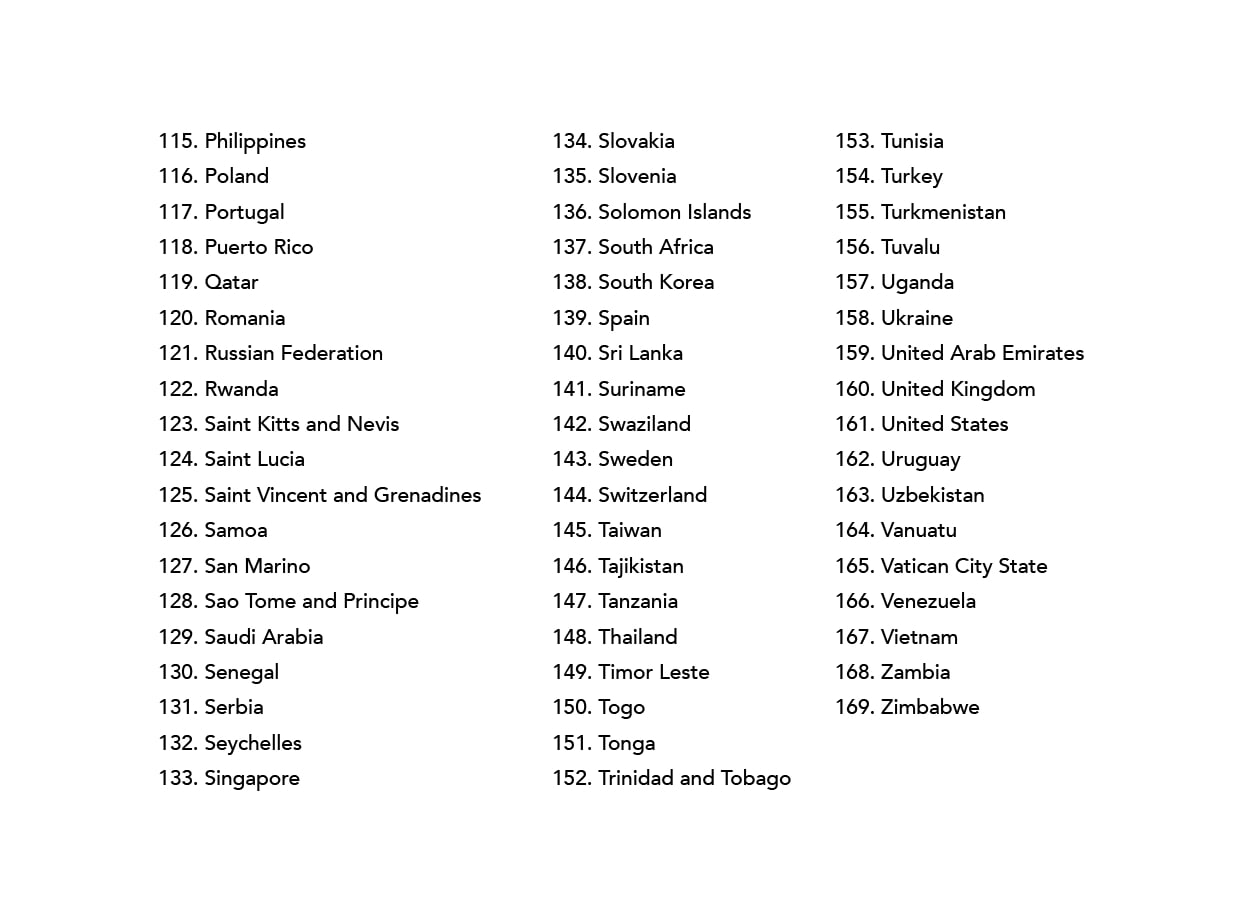 Nationals of the 169 countries can enter and exit Indonesian Territory through 124 Immigration Checkpoints in airports, seaports and land borders as follows:
Airports: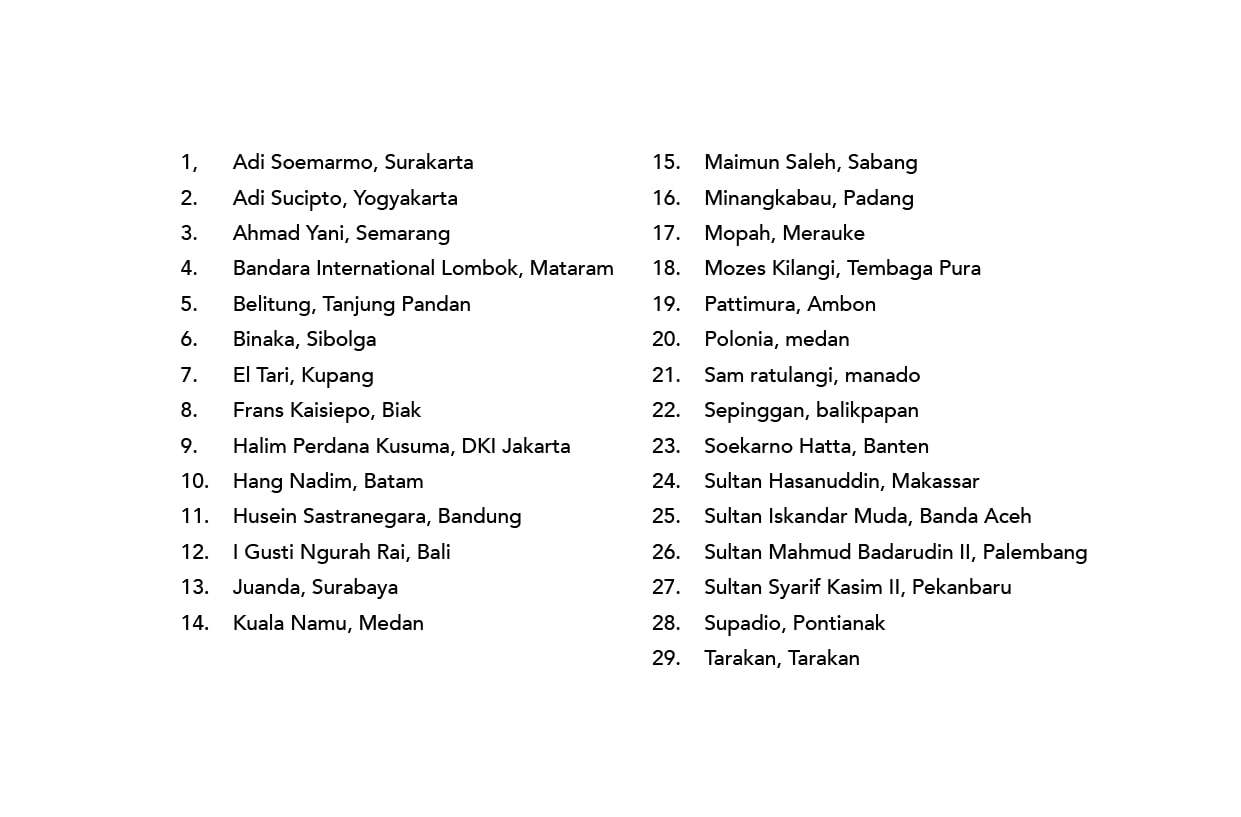 Seaports: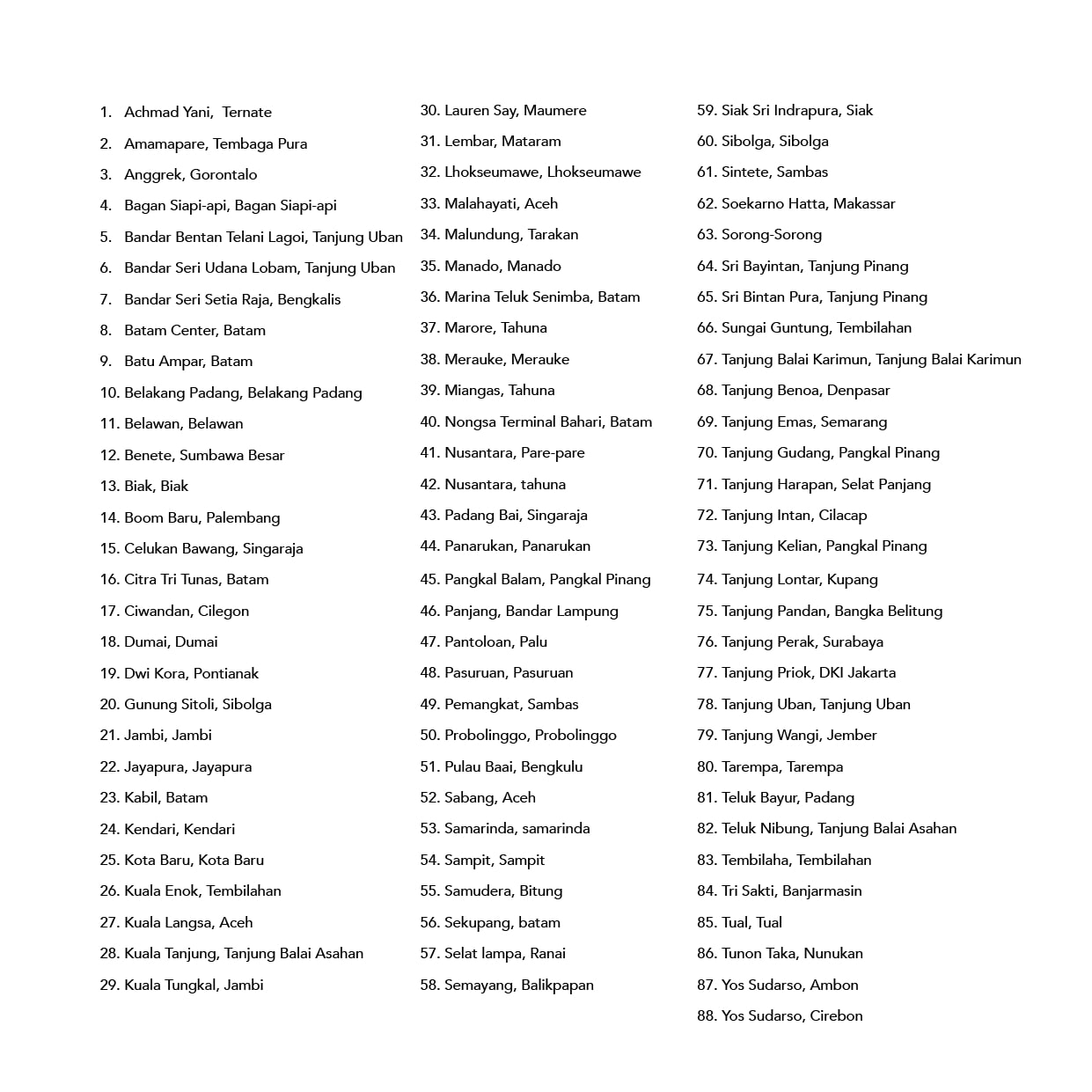 Land Borders: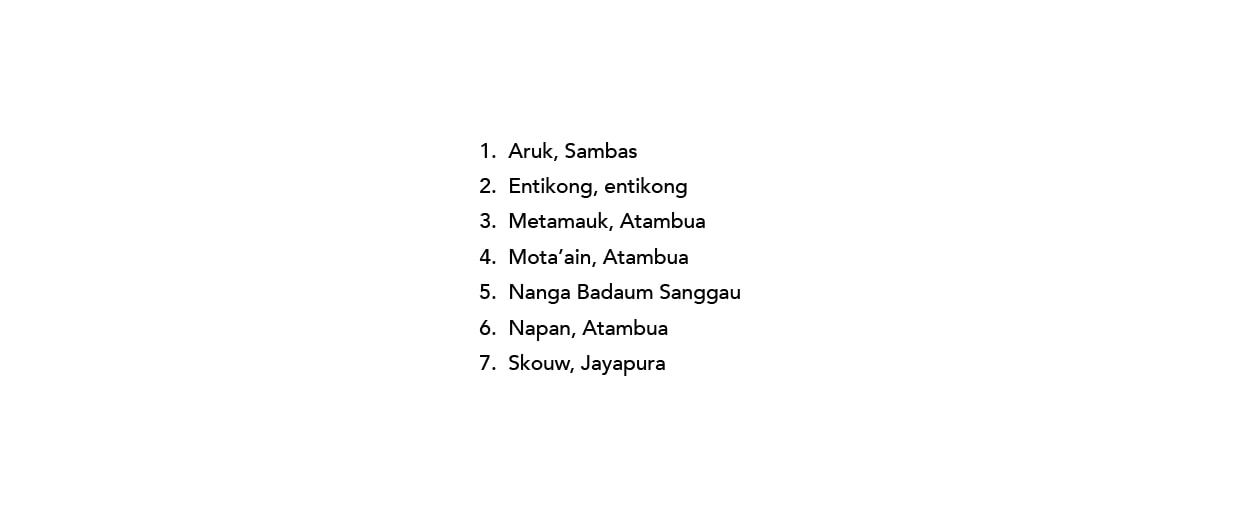 For details and enquiries please contact the Indonesian Embassy in your home country. 
More Information on immigration is available at: http://www.imigrasi.go.id
VISA Application at Indonesia Embassies or Consulates
Visitors from other countries must apply for visa at Indonesia Embassies or Consulates in their home country.In addition,  visas cannot be replaced with any other immigration letters.The visa shall then be administered by  the Visa Officer in the presence of the applicant concerned. 
You may find information on Indonesia embassies and consulates contact details at the Ministry of Foreign Affair website on the following direct link: http://www.kemlu.go.id/
For further information on applying for visa to Indonesia, you may browse our FAQs.
Free entry visa is also provided to delegates registered in a conference that is officially convened. In addition, tourist visa can be obtained from every Indonesian Embassy or Consulate. You can visit Indonesia through certain means and gates, by air via Jakarta, Bali, Medan, Manado, Biak, Ambon, Surabaya and Batam; by sea via Semarang, Jakarta, Bali, Pontianak, Balikpapan, Tanjung Pinang and Kupang.Maximum stay in Indonesia is two months. 
Airport Tax
An airport tax of Rp150,000 islevied by airports on departing passengers on international flights andRp.40,000 for those on domestic routes. Most airlines today incorporate airporttax into their total tickets cost on purchase. Do make sure that this isalready included.  
Tipping
Most hotels add a 10% servicecharge to the bill on top of the 10% tax. In restaurants where service chargeis not added, a tip of 5 to 10% on the bill will be appropriate depending onthe service and type of establishment. 
Customs
Maximum items allowed by customswhen you visit Indonesia: 
1 liter of alcoholic beverages 
200 cigarettes OR 50 cigars OR 100 grams of tobacco 
Reasonable amount of perfume per adult, meaning if you arrive drenched in perfume the customs probably will not mind you carrying loads of bottles. 
Cameras, video cameras, portable radios, cassette recorders, binoculars and sport equipments are admitted provided they are taken out on departure. They must be declared to Customs. 
You are prohibited to carry: 
Firearms 
Narcotics drugs 
Pornography materials 
Chinese printing and medicines 
Transceivers and cordless telephone 
Films, pre-recorded video tapes, laser discs, VCDs, DVDs must be screened by Censor Board. 
Import or export of foreign currencies and travelers' checks are allowed. However, the import and export of Indonesia currency, exceeding 100 million Rupiah is prohibited. 
Further information on customsand taxes in Indonesia, log into www.beacukai.go.id