While it may be relatively small when measured against other volcanoes in Indonesia, the magnificent Mount Bromo will not disappoint with its spectacular views and dramatic landscapes. At 2,392 meters high, Mount Bromo is not among the tallest of Indonesia's mountains but its stunning beauty lies in its incredible setting. Located some 4 hours' drive from Surabaya, capital city of East Java, Mount Bromo is part of the Bromo-Tengger-Semeru National Park that covers a massive area of 800 square km.
Standing majestically inside the huge caldera of the once ancient Mount Tengger, Mount Bromo is surrounded by a vast stretching sea of volcanic sand that radiate a certain mystical beauty. Mount Bromo and the Tengger area are also the home of the Tengger sub-ethnic group who still preserve their age old traditions and way of life. Here, you can observe the unique indigenous culture and traditions of the 'Tenggerese' including their rituals and ceremonies.
Below are adventures you should not miss to experience while you are around Mount Bromo:
1 | Hike and witness the spectacular Sunrise
The ultimate attraction, and the reason why people travel from far and wide to Mount Bromo, is its spectacular sunrise. From a vantage point on the nearby Mount Penanjakan, the sun rises magnificently over majestic Mount Bromo as its center, while the surrounding mountain ranges create an almost surreal atmosphere. It takes about a little over an hour to hike to this vantage point from where your jeep is parked. The sun rises at about 5.30am, therefore, you have to plan when to start hiking, depending on your fitness. From here you can also gaze upon the vast desert-like sandsea below. This is the spot from where most of the iconic picture postcard views are taken.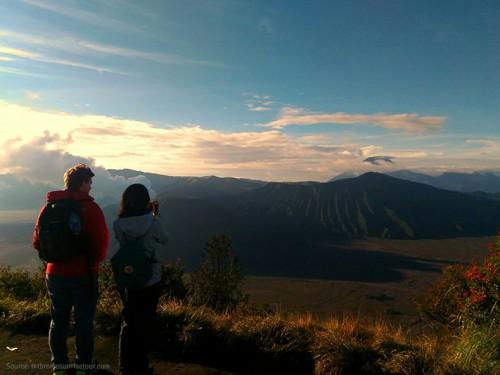 Photo source : www.mtbromosunrisetour.com
2 | Jeep Adventure at the Sea of Sands
Stretching as far as the eyes can see, the desert-like Sandsea around Mount Bromo also offers another adventure. Since Jeeps are the only vehicles capable to ride the difficult terrain around Mount Bromo, why not make the most of it and set yourself on an exciting off-road jeep adventure on the sea of sands? There are a lot of operators that will happily arrange an off-road tour around the mountain, so you just need to get yourself ready and prepare for an exceptional sensation.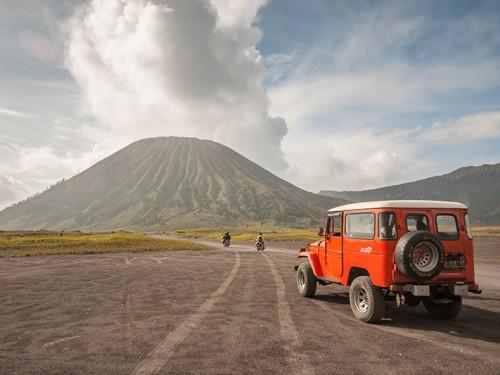 3 | Horse Riding at the Sea of Sands 
Another excellent way to enjoy the sensation of the sea of sands is by riding a pony. You don't need to be afraid even if you have never been on a horse before, Since the horses are usually held by the owners at the lead rope. Away from the noisy and bustling modern daily life, this is definitely one the best ways to enjoy the tranquility of nature.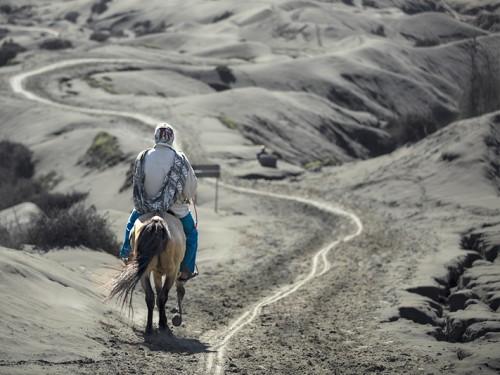 4 | Hot Coffees and Sceneries 
After your adventure and physical activities, Mount Bromo's cool refreshing climate is also a splendid place on its own and a perfect spot to match this with a steaming cup of coffee. Immerse in the magical beauty of Mount Bromo while enjoying a cup of hot java and accompanying snacks. Restaurants and cafes nearby offer some of the best views of the mountain, so you can have that perfect Bromo's Coffee break.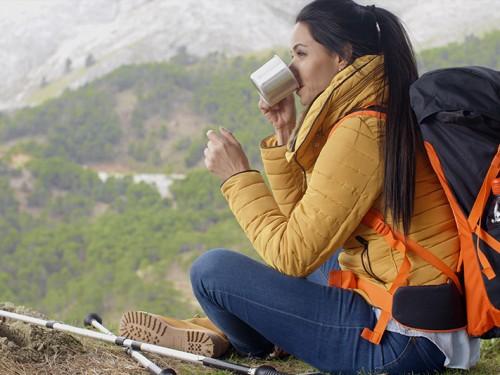 5 | Sunset picnic at the Savannah 
End a fun-filled day with a relaxing, sunset picnic with the best views of nature on the other side of Bromo. Located across the Sea of Sand on the southern side of the mountain, you can marvel at the vast savannah and take in the natural tranquility offered at this mountain top. Lie down, relax, and breathe in the beautiful fresh nature around you, all on your own or with loved ones or close friends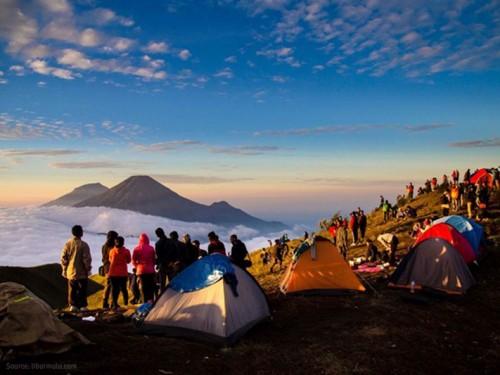 Photo source : www.liburmulu.com
6 | Join the Yadnya Kasada Traditional Ritual
Every year, during the 14thday of the Kasada Month in the traditional Hindu lunar calendar, the Tenggerese conduct the Yadnya Kasada Ritual to honor Sang Hyang Widhi, God Almighty. Also Roro Anteng, the daughter of King Majapahit, and Joko Seger, son of Brahmana. On the day of the event, the crowds that have travelled together up the mountain, cast offerings into the crater of the volcano. These sacrifices include vegetables, fruit, livestock, flowers and money, and are offered in gratitude for abundance in agricultural and livestock bounty. Despite the evident danger, some locals risk climbing down into the crater to retrieve the sacrificed goods, believing that they will bring good luck. This is the perfect time to observe the unique culture of the Tenggerese community who still cling to their beliefs since the ancient days of the once powerful Majapahit kingdom, to this very day. For more information on the event in July 2017, Please log on to Yadnya Kasada Ritual Ceremony at Stunning Mount Bromo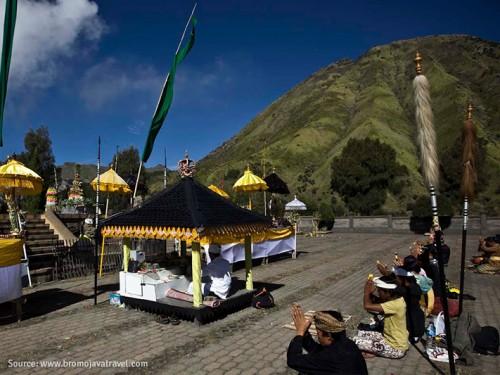 Photo source : www.bromojavatravel.com

Related Articles:
1. HOMESTAYS IN EXCITING EAST JAVA: BROMO–IJEN, MALANG, BANYUWANGI
2.  NGADAS, A SERENE VILLAGE ABOVE THE CLOUDS AT MT. BROMO, EAST JAVA
3.  INDONESIA'S BEST MOUNTAIN CLIMBING EXPERIENCES
4.  6 MAGICAL PLACES IN INDONESIA TO AWAIT THE FIRST SUNRISE OF 2017