As the ultimate vacation island in Indonesia, Bali will definitely pamper you with everything that will indulge your every sense. From mouthwatering cuisines, refreshing spa treatments, to amazing golf sessions and more, Bali is truly your personal paradise.
1 | The Authentic Taste of the Island of the Gods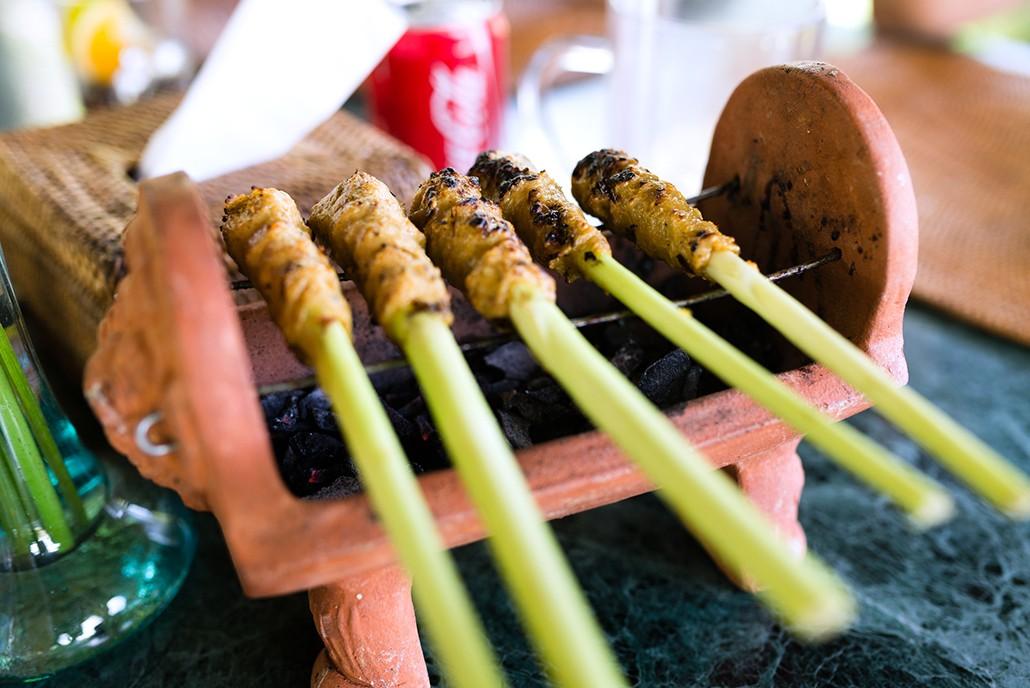 Bali is blessed with more than just pristine nature and mesmerizing culture, but also the sheer exotic taste of its traditional cuisine. Regarded as one of the world's most complex cuisines, the art of Balinese food is a culinary cocktail of fresh ingredients, intricate flavors and aromatic spices, wrapped up in an incredible commitment to preparation and cookery. Among some of the island's most distinctive and popular dishes that you must try are Ayam or Bebek (Chicken or Duck) Betutu, Babi Guling or the roasted suckling pig, Sate Lilit, and Lawar.
2 | Scrumptious Fine Dining Experiences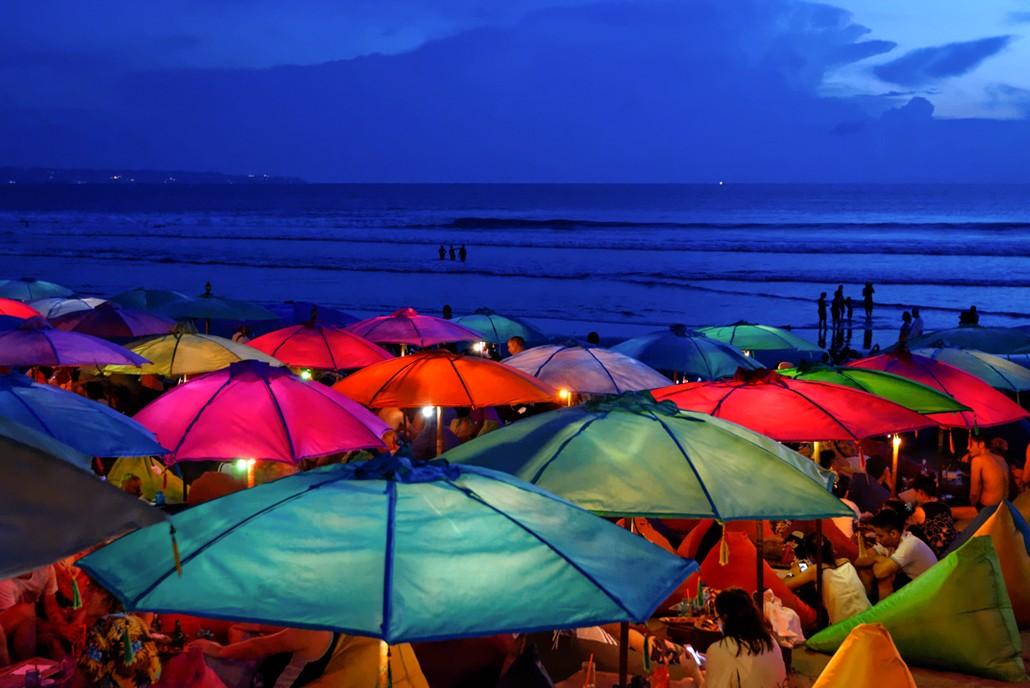 The culinary experience of Bali does not stop at the island's delicious authentic traditional dishes but is also completed with the fascinatingambianceof some of the world's most exquisite fine diningrestaurants. Here, delicious culinary treats from the island, the Indonesian Archipelago, and other parts of the world are served with that distinct Indonesian hospitality and truly captivatingambiance. Here are some of the restaurants on the island which will truly indulge you not onlywith its excellent culinary features presented in a fascinating atmosphere: do visit Restaurant Locavore, Pearl French Restaurant, Cocoon Restaurant Bar Beach Club, Kayupati Restaurant, Sarong Restaurant, and the Mozaic Restaurant Gastronomique. Try also the Lotus Restaurant in Ubud that has the picturesque Dewi Saraswati temple behind it, or the Waroeng Ethnic when you crave for escargots.
3 | Rejuvenating Spa Treatments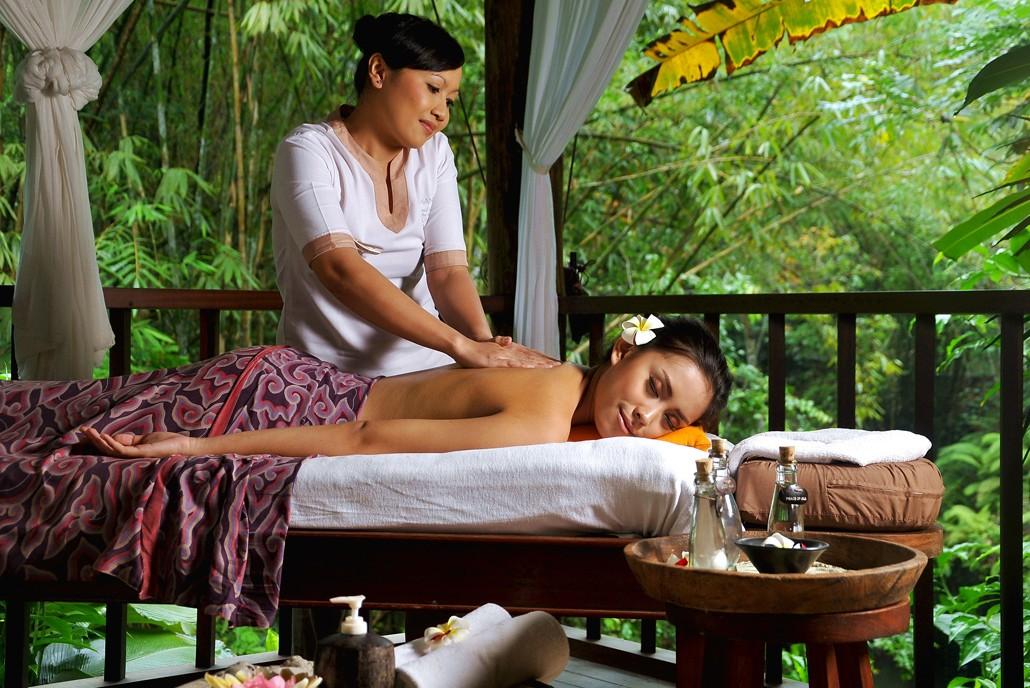 Aside from the wide array of activities that you can enjoy in Bali, perhaps the most rejuvenating is to indulge your body in a soothing massage treatment using exotic herbs accompanied by distinct Balinese touches. Featuring great luxury in sophisticated setting, with so many options to choose from, you can truly experience a perfect Balinese getaway in some of the top spas on the island. These spa facilities can be found in a number of top hotels or stand alone, such as the Ritz-Carlton Bali Spa, Mandara Spa, Four Season at Jimbaran Bay Spa, Amo Beauty & Spa, Oberoi Spa, and more. For a distinct Balinese spa experience, you can try Boreh, a healing treatment that has traditionally been administered in Balinese villages after a day of hard work.
4. | Golfing in Tropical Paradise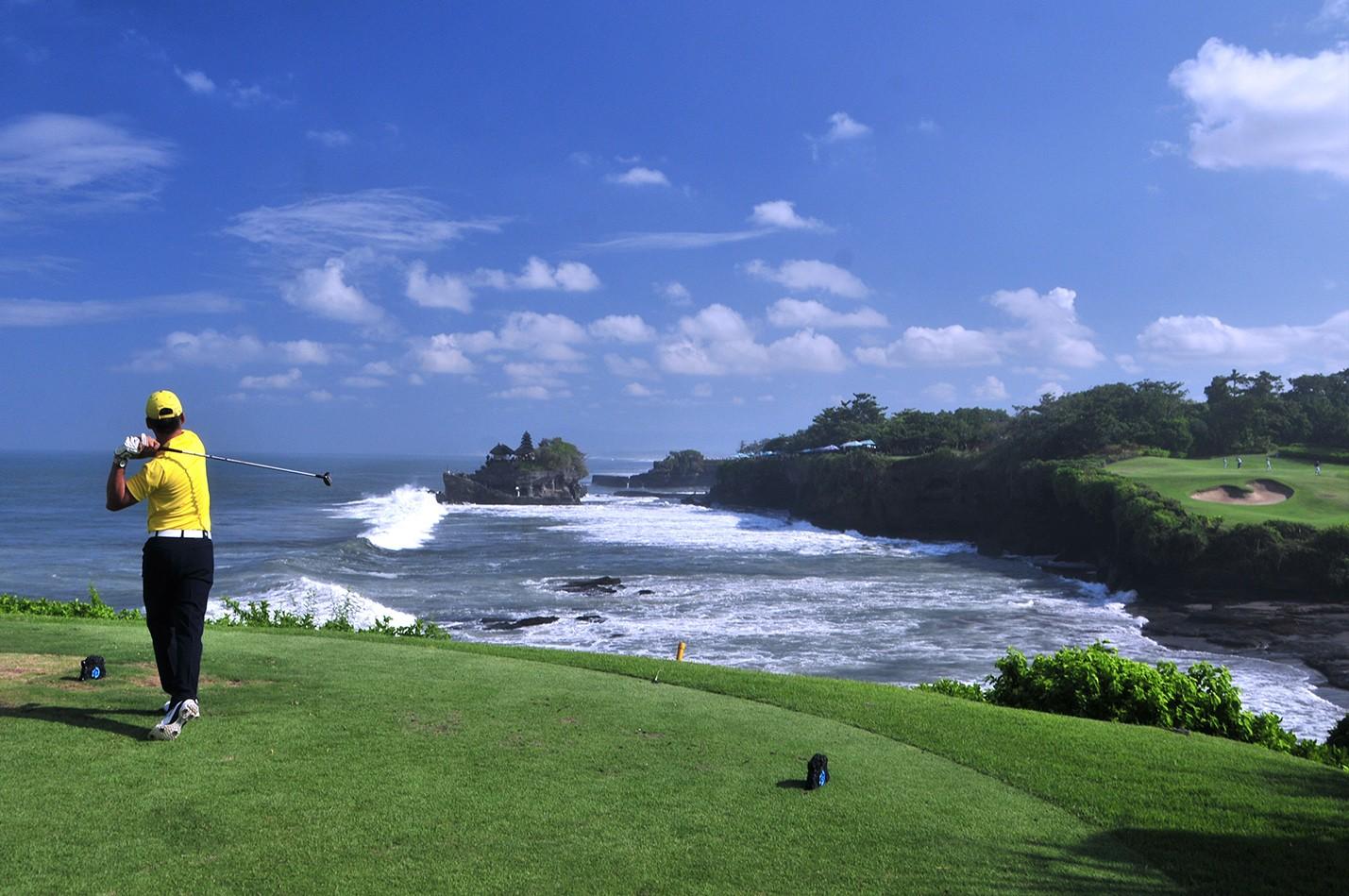 Another way to enjoy Bali's amazing landscape is through a refreshing game of golf. The island has some of the best golf courses in Indonesia and even the world, thus making it a great destination for a golf holiday. Set in the lush highlands of Bali and nestled in the crater of a volcano in the mountains of Bedugul, Bali Handara Golf and Country Club is regarded as one of the most astonishing golf courses in South East Asia. Designed by renowned golfer Greg Norman and opened in 1997, Nirwana Bali Golf Club is a visual masterpiece of dramatic ocean views and lush Balinese landscapes. Other impressive golf courses on the island are: Bali national Golf Club, New Kuta Golf, Bali Beach Golf Course, and more.
5 | The Ultimate Shopping Spree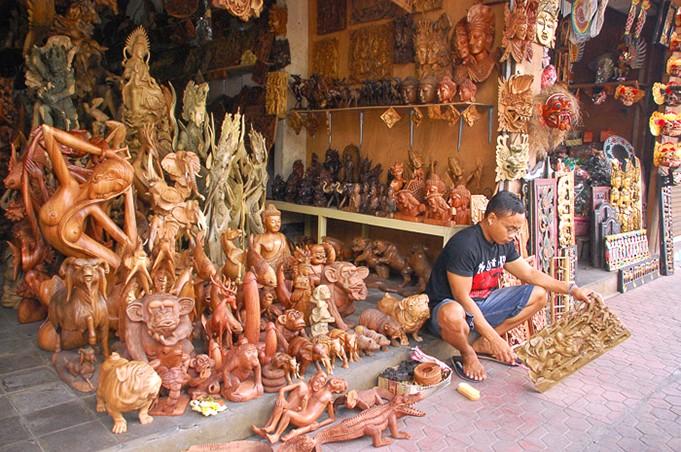 A shopping experience in Bali is indeed legendary. Not only are visitors spoiled for choice by the variety of goods on offer, there's also a rich array of shopping venues and styles. Bali shopping introduces you to a treasure trove of fine art and handicrafts, antique and semi-antique furniture, paintings, delicately carved jewelry, woven and dyed fabrics, to small souvenirs and T-shirts.The best place to shop among the entire gamut of Balinese authentic artworks and handicrafts is the Sukawati Art Market, located some 20km from Denpasar. Sukawati has a long reputation as the center for shopping for the wide variety of Balinese artworks and handicrafts dating to the 1980's. Here, not only will you find an abundance of pretty souvenirs, you can also put your bargaining prowess to a test which is truly a one of a kind experience. If bargaining is not for you, but you are still in search for the best priced souvenirs the island has to offer, then do try the Krisna Souvenirs Centers located in the island's capital city of Denpasar and another around the Kuta beach area. If you are in search of exclusive brands and high end products one of the places you can go to is the Seminyak area. Amidst the many restaurants and cafes, the Seminyak's shopping scene comprises exclusive fashion boutiques and lifestyle brand outlets. Whether modern or ethnic chic, with natural and silk fabrics adorned with beading and sequins in strong deep colors – their summer collections are perfect for Bali's tropical climate and any summer day around the world.