A vacation in Indonesia is not only about adventure and nature; you can also experience the culture here. Those who want to dive deeper into the richness of Indonesian culture can take heritage trips to Indonesia's batik villages. Aside from being able to see the process of making batik, you can also learn to make batik directly from the craftsmen themselves. Interesting, isn't it?
So, to inspire your post-pandemic bucket list, here are 7 batik villages in Indonesia that you should consider visiting:
 
1 | Palbatu Batik Village, Jakarta

Tourists don't have to take a flight from Jakarta to learn how to make batik; they can do it in the metropolitan area! Located in Menteng, Tebet, South Jakarta, Palbatu Batik Village is a cultural paradise that facilitates a fully-equipped studio for those who want to learn to create this heritage masterpiece. However, if you intend to shop for batik, the village offers some outlets that sell a variety of batik motifs, such as the topeng betawi of Betawi mask pattern, fireworks, wren, and rambutan motifs.
Though this village lies within the busy city of Jakarta, you'll still get a totally different experience here. Painted with stunning batik motifs, the streets and walls of this area offer a festive atmosphere. The vibrant wall art made by the creative artists and local residents evokes positive emotions in everyone who lays their eyes upon it.
Palbatu Batik Village has received several awards, out of which some were given by the Indonesian World Records Museum (MURI). Palbatu Village holds the record of having the longest street with a batik motif and its length was estimated to be 133.9 meters. It also holds the record for having the most numbers of houses painted with batik patterns. So, those interested in taking a heritage trip or learning how to make batik can add this batik village to their future itinerary.
 
2 | Trusmi Batik Village, Cirebon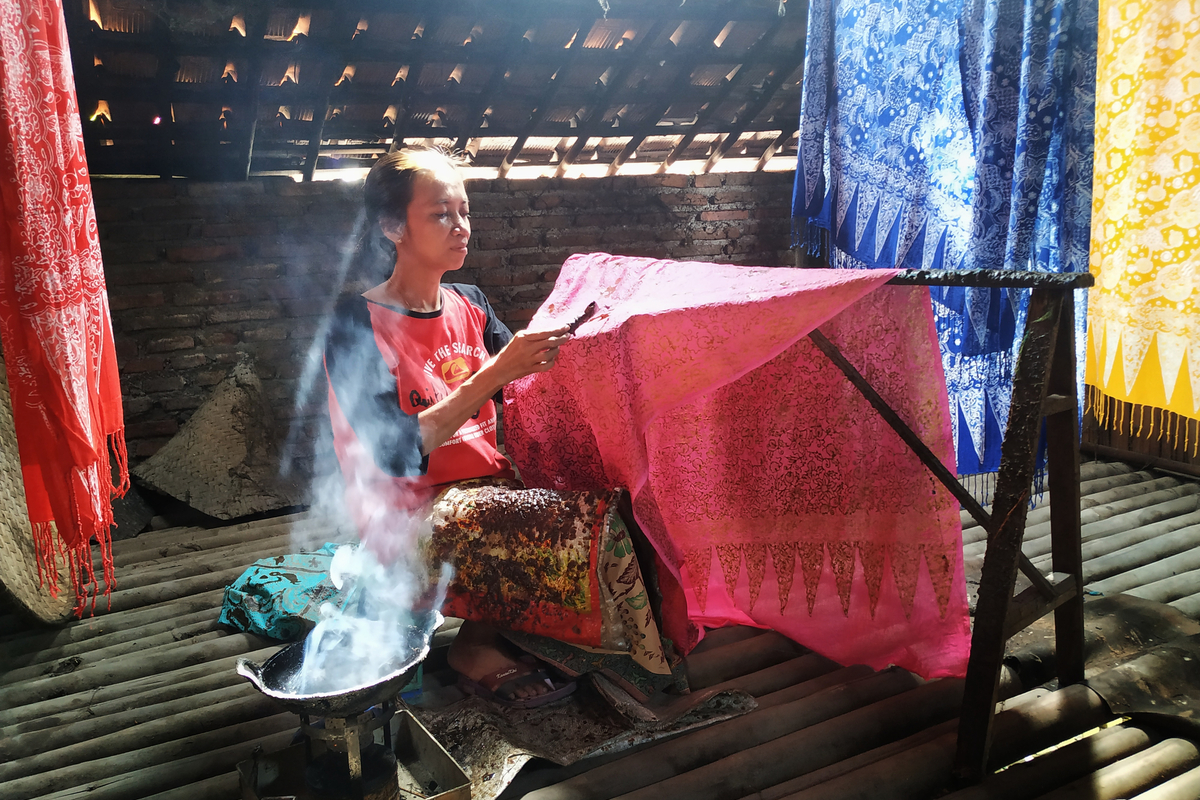 Located in Cirebon, West Java, Trusmi Batik is an interesting batik village that's home to more than 3,000 batik craftsmen happily willing to teach you how to make batik. This village is also known for its delicious authentic cuisines. So, when you become exhausted after walking around or shopping for batik, you can pamper yourself with the mouth-watering food of the Trusmi Batik Village.
 
3 | Giriloyo Handmade Batik Center, Yogyakarta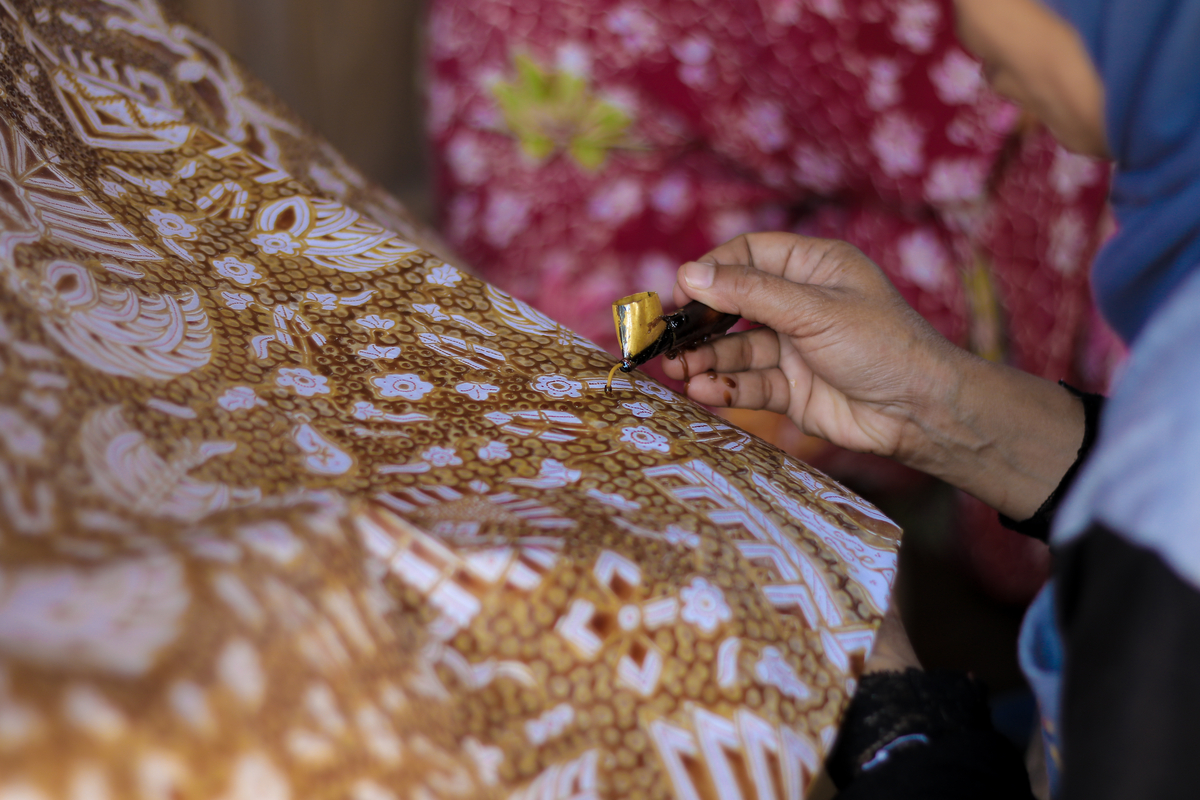 Yogyakarta is the first place that comes to mind when you think of batik and Giriloyo Handmade Batik Center is one of the largest centers for hand-drawn batik in Kraton, Yogyakarta. With almost 90 percent of the residents being batik craftsmen, Giriloyo Handmade Batik Center is the ideal place to explore this iconic cultural heritage. Just like any other batik village, you can witness the process of making batik via workshop tour packages that are offered here. Another interesting fact is that this batik village lies at the base of the Imogiri Hill, which creates a soothing and alluring atmosphere. This makes it a unique attraction you can't miss in Yogyakarta.
 
4 | Laweyan Batik Village, Solo

Another batik village that you can visit is the legendary Laweyan Batik Village located in Solo City. Covering an area of 24.83 hectares, this village was established 500 years ago. Since the 19th century, the popular Solo batik has been an icon of this village. Currently, there are around 250 motifs that have been licensed exclusively to the Laweyan Batik Village.
After you have admired the vibrant colors and patterns of Solo batik, you can participate in a batik workshop. Because of its sophisticated architectural designs, which are influenced by Javanese, European, Chinese, and Islamic styles, Laweyan Batik Village has become a popular instagrammable spot.
 
5 | Kauman Batik Village, Pekalongan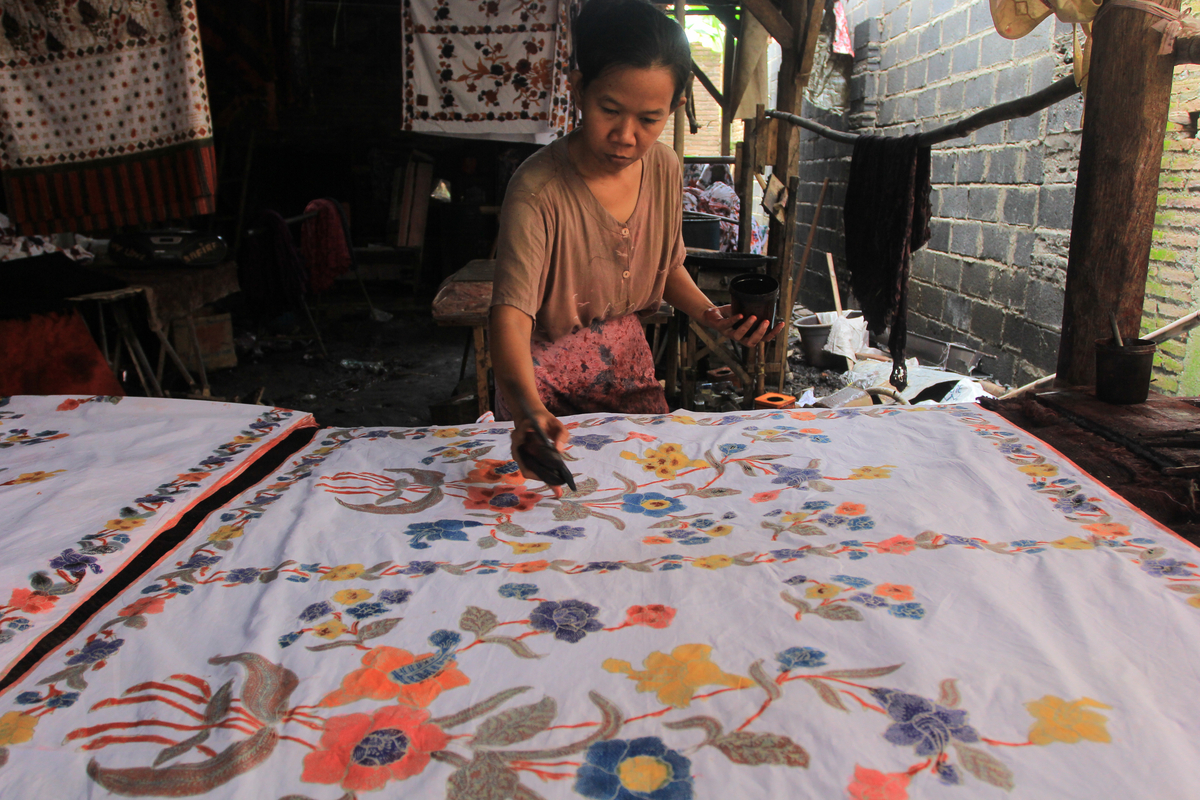 Another batik center that you should explore is Kauman Batik Village in Central Java. Situated in Pekalongan, which is also known as Batik City, this village offers myriads of batik patterns made through different techniques, such as hand-drawn, stamped, or a combination of these two methods. Kauman Batik Village is not only a great place to shop till you drop but is also a great cultural attraction. You can experience a heritage tour of a lifetime as you discover the history of batik and learn the process of making the handicraft from the craftsmen!
 
6 | Semarang Batik Village, Semarang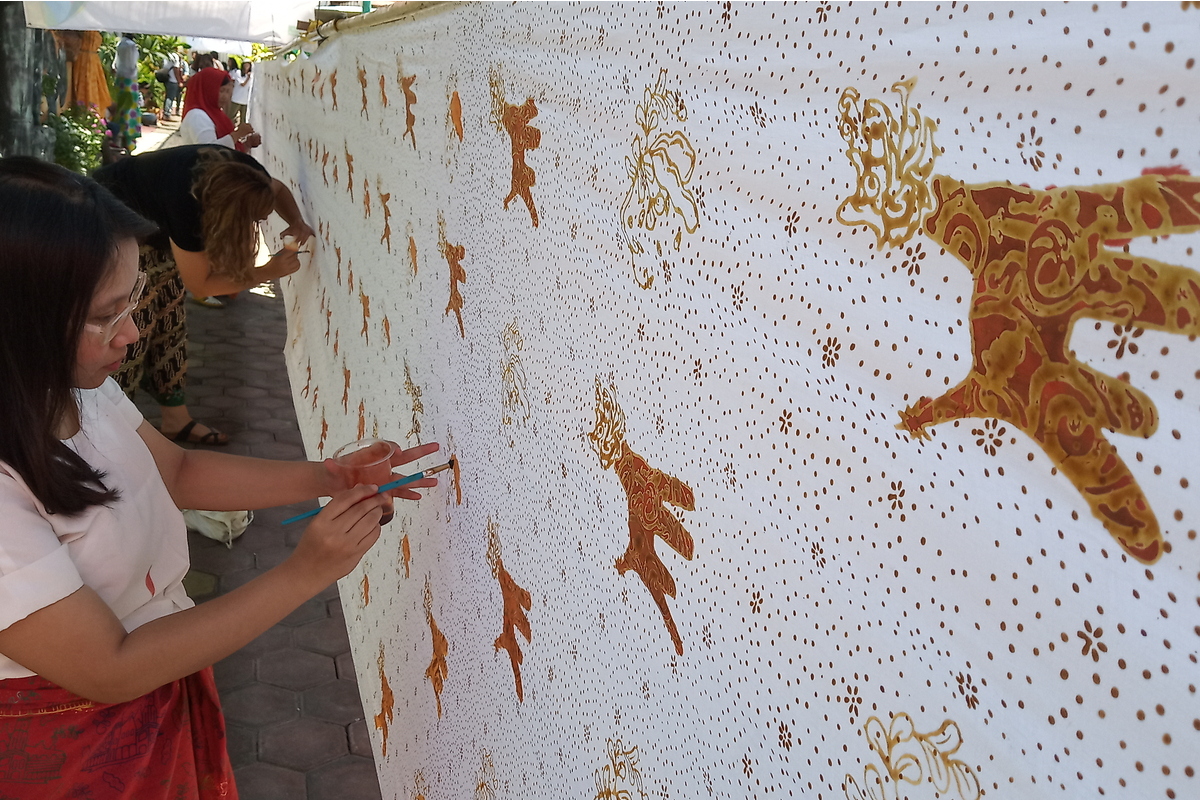 You surely cannot miss out on the Batik Village Semarang when you visit Semarang. As you enter this area, you will be warmly welcomed by beautiful graffiti artworks illustrating batik and representing the cultural diversity of Indonesia. Not far from Kota Lama, Semarang Batik Village is an amazing place to buy batik and to learn to create Batik. Even though it is called Semarang Batik Village, it does not only offer Semarang Batik but also showcases diverse batik patterns from all over Indonesia.
 
7 | Lasem Batik Village, Rembang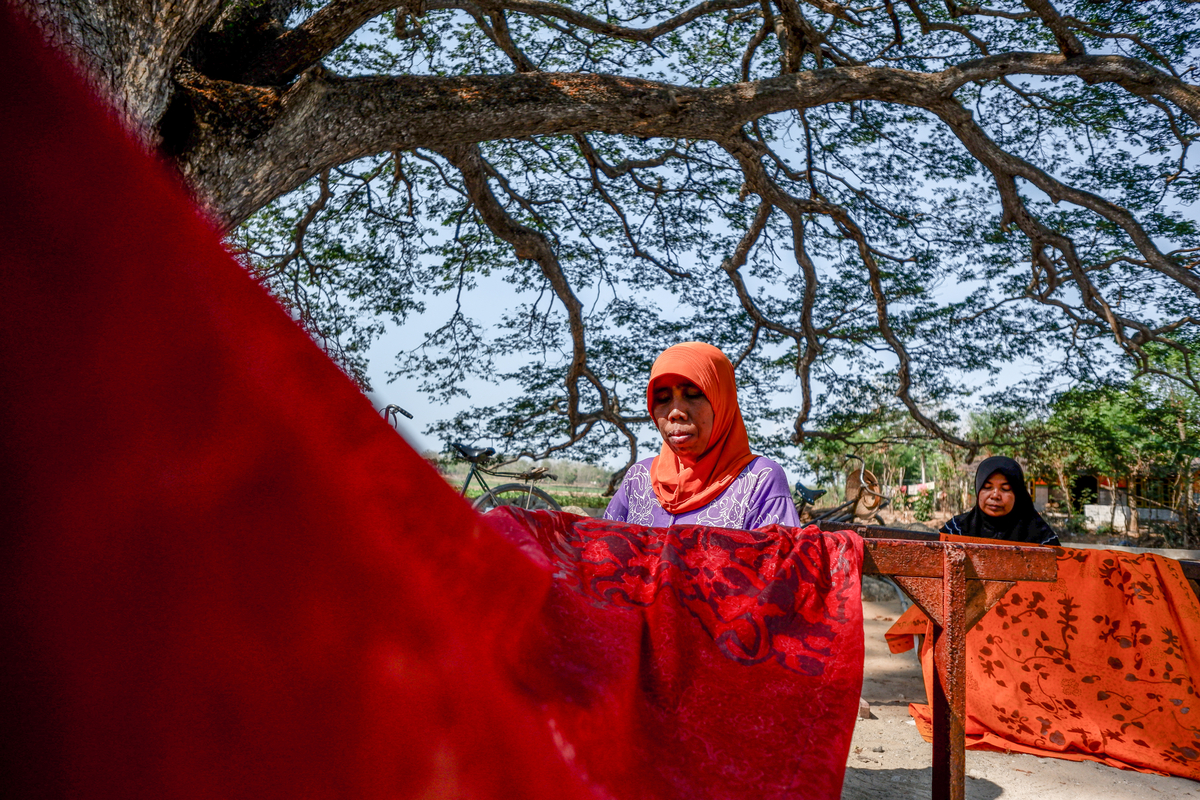 Popular for its red, blue, and green hues, Lasem Batik is recognized all over the country. Its daring colors and complex patterns offer a different feel than any other batik in Indonesia. Those who want to discover the process behind the production of this vibrant masterpiece can take a trip to the Lasem Batik Village. At this tourist spot, you don't just get to draw the batik, but you also get the chance to dye it. Javanese and Chinese cultural influences can be easily spotted in the architectural design of the buildings of this village.
So, if you want to make your post-pandemic trip more meaningful, then you should consider visiting these 7 batik villages in Indonesia. This way you can gain new perspectives on the country's cultural heritage and discover the colorful world of Indonesian Batik!