Valentine is getting closer and it's almost time for you to woo your beloved or to rekindle the romance. There are plenty of things you can do with your partner on Valentine's Day in the Island of the Gods. From couple yoga to a marriage proposal among the clouds, we've got you covered. If you want to experience an exceptional and unique Valentine's Day celebration in Bali, we have these five recommendations for you:
1 | Couple Yoga at a Tantra Yoga Retreat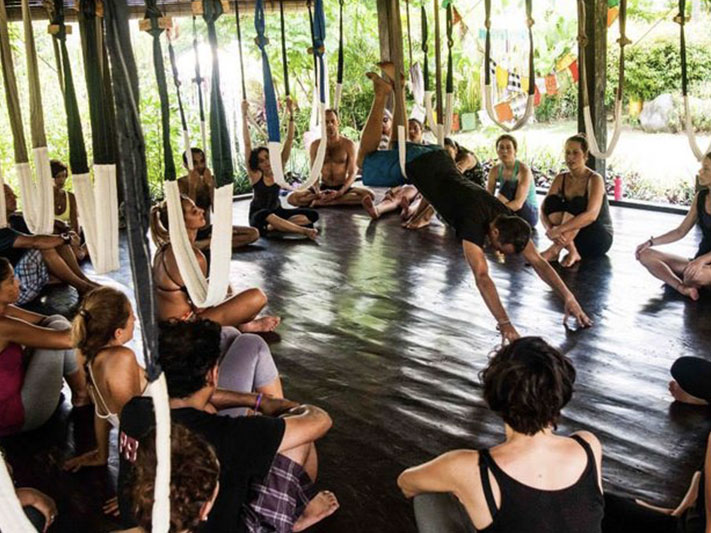 Image source: www.photos.tpn.to
How about taking several days off from your daily life by taking a yoga retreat? engaging in a yoga session with your partner can improve trust and communication in your relationship, plus it's also fun and healthy.
Take a five-day Tantra and Kundalini Yoga retreat package called "Loving your life" at Om Ham Retreat Center. During the retreat, you will be provided with accomodation, re-energizing spa therapy, meditation instructor, meals, and a tour of Ubud.
Address: Jl. Tirta Tawar, Tenggalang, Bali
Contact: (+62361) 9000 352
Website: www.omhamretreat.com
2 | Glamping at Sandat Glamping Tents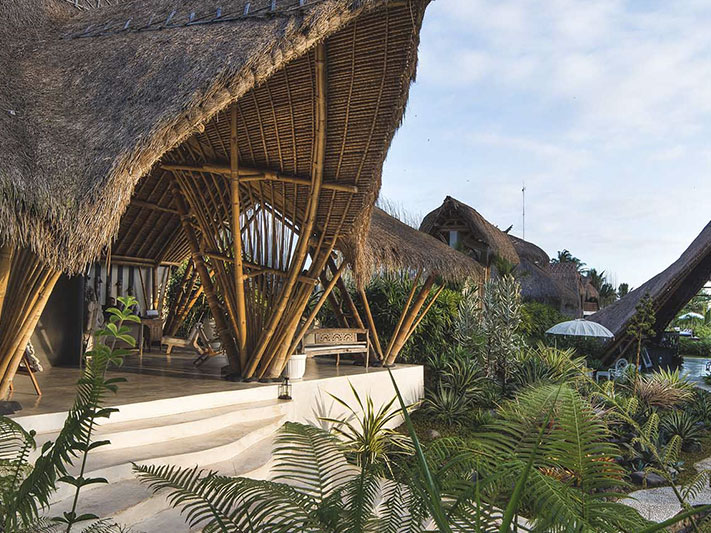 Image source: www.glampingsandat.com
Glamping or glamorous camping is like normal camping but with all the amenities of a hotel. Sandat Glamping Tents in Ubud is the perfect place for classy couples. Surrounded by paddy fields, this resort was designed to be natural but at the same time luxurious. You can also celebrate Valentine's Day by having a romantic candlelight dinner and wine under the stars and stay at the luxury tent, equipped with a private pool.
Address: Jl. Subak Sala Banjar Sala Ubud, Bali
Contact: +62 821 4408 1998
Email: sandatglamping@gmail.com
3 | Fine Dining at Teatro Gastroteque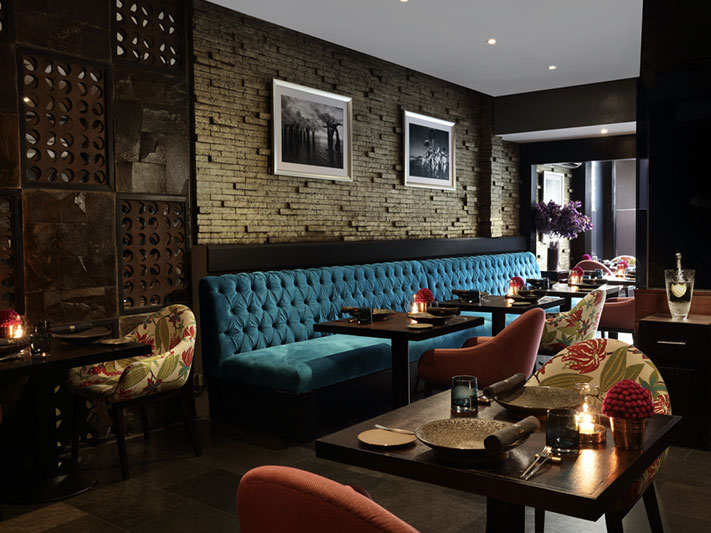 Image source: www.teatrobali.com
Teatro Gastroteque in Seminyak will take you to the next level of fine dining. This boutique restaurant offers an Asian twist on French Cuisine, prepared by the award winning Chef Mandif M. Warokka. On Valentine's Day, Gastroteque will provide a seven course dinner menu with Veuve Clicquot Champagne to top it off. The restaurant also serves vegetarian menu.
Address: Jl. Kayu Aya, block C, 1-2, Seminyak.
Opening hours: 6:30pm – 10:30pm
Contact: +62 851 0170 0078
4 | Learn to cook for your sweetheart at Lobong Culinary Experience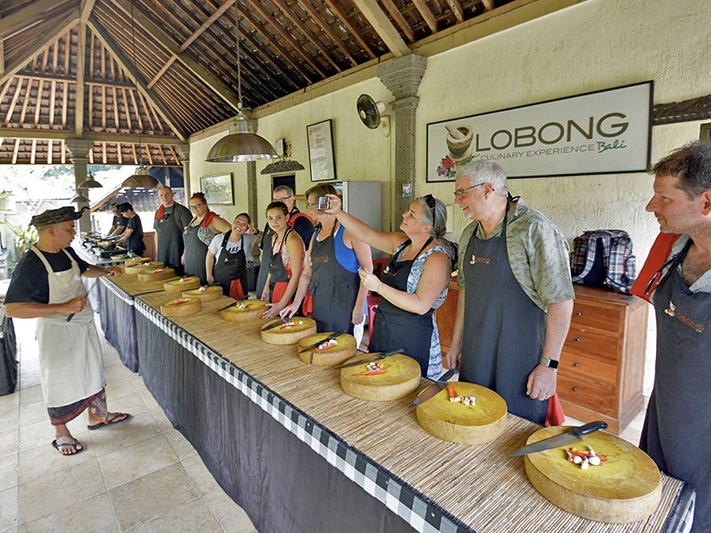 Image source: www.static.asiawebdirect.com
Surprise your sweetheart by serving a plate of Balinese traditional dishes that you cooked from scratch. Learn how to do it by taking a cooking class at Lobong Culinary Experience. Begin your cooking class at a local market as you learn about the herbs, spices, fruits and vegetables used in your cooking, such as Ayam Bakar Bumbu Bali (barbeque chicken with Balinese spices), and Sate Lilit Ayam (Minced Chicken with grated coconut and kaffir lime, skewered on a stick).
Address: Jl. Raya Kedewatan, Ubud
Opening hours: 8am-8pm
Contact: (+62) 812 3651 778
5 | Wedding proposal in the sky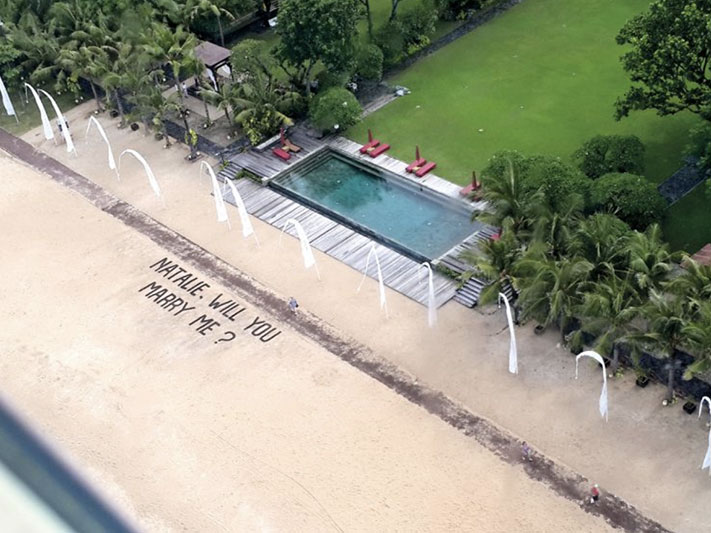 Image source: www.baligo.co
Explore Bali through the air by taking a short-tour on an Airbus Eurocopter B2 Helicopter, operated by Bali Adventure Sky Tour. Fly above Kintamani Volcano, Uluwatu Temple, Bedugul Lake, Kuta Beach and Tanah Lot Temple. Besides operating sky tour and island hopping, this tour agency can also help you arrange a romantic in-flight marriage proposal or a wedding flight.
Address: Jl. By Pass, Pesanggrahan, Denpasar, Bali
Contact: (+62361) 721 480
Email: info@masonadventures.com
Photo source of header banner: www.blog.eoasia.com