Got the munchies? Explore Jakarta's tongue tantalizing street food. As the capital of Indonesia and a melting pot of cultures, the Big Durian serves some of the most addicting food. These vendors aren't hard to find as they are sprawled all across this city. Once you start munching, you just can't stop!
Below is a list of some of our favorite street food!
1 | Martabak
There are two types of Martabak, savory and sweet. The savory Martabak is a deep fried "omelette" made of either chicken or duck eggs.It has a crispy texture on the outside and vegetables and beef filling on the inside. One bite will leave you wanting more.
Meanwhile, the sweet Martabak is similar to a pancake. There are two types of sweet Martabak, thin or thick. The classic version is usually filled with chocolate sprinkles or cheese. However, nowadays sweet Martabak have evolved to all sorts of unique flavors, such as green tea, Toblerone, Ovomaltine, red velvet and many more.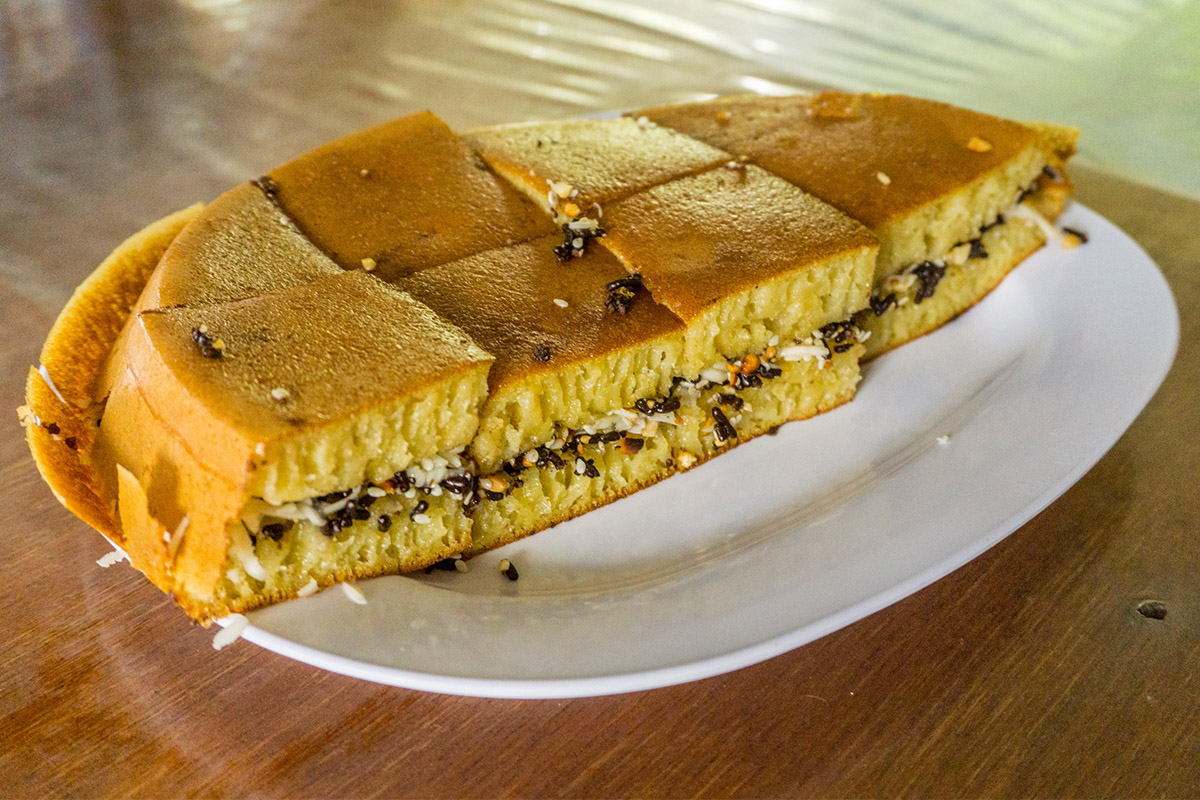 Image Source : Shutterstock
2 | Kerak Telor
Kerak Telor is the native Betawi traditional dish. It is a crispy omelette made from eggs and glutinous rice, cooked on charcoal. It is then topped with a scrumptious serving of crunchy fried shallots and shredded coconut. Yummie!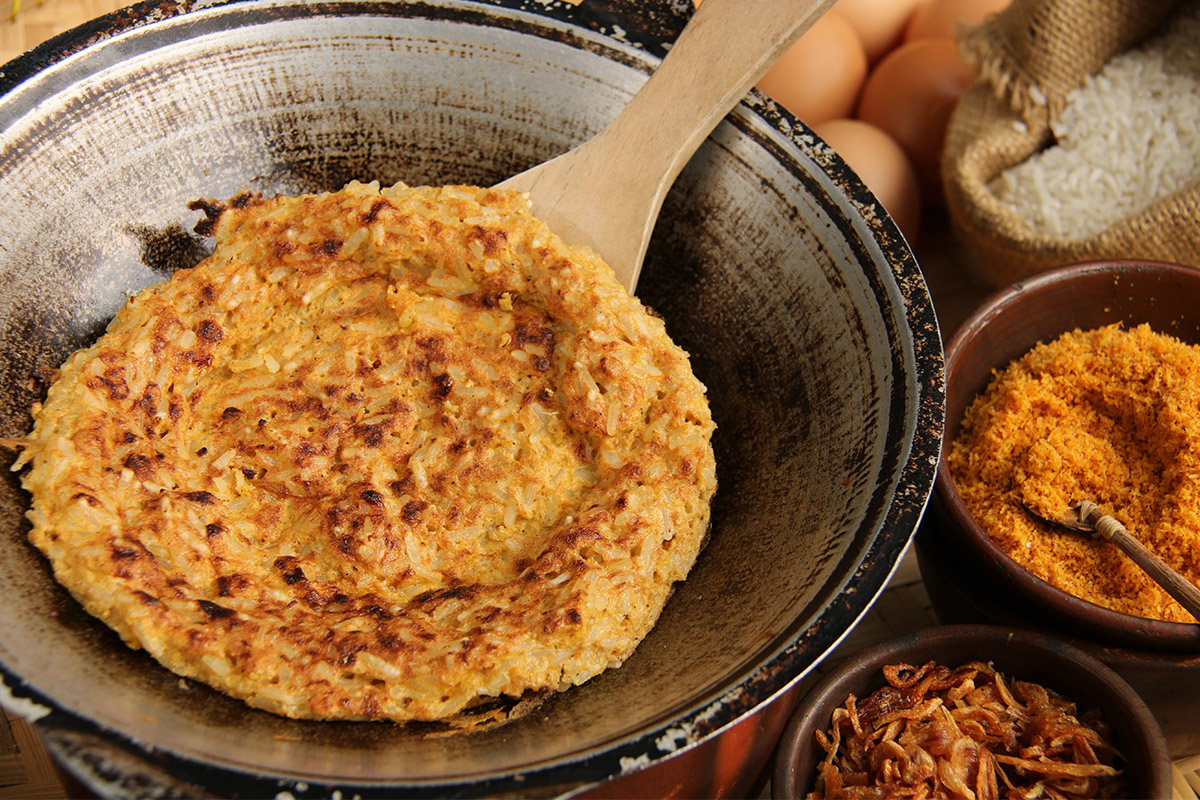 Image Source : Shutterstock
3 | Gado-Gado
If you want a healthier option, then try some Gado-Gado. This is Indonesia's version of salad. The dish consists of fresh vegetables such as chayote, green bean, cabbage, corn, bean sprouts, spinach, baked potatoes and tofu or tempe. The vegetables are then drizzled with savory peanut sauce, and if you like it hot, you can add extra chilli. The mouthwatering Gado-Gado is a favorite among vegans.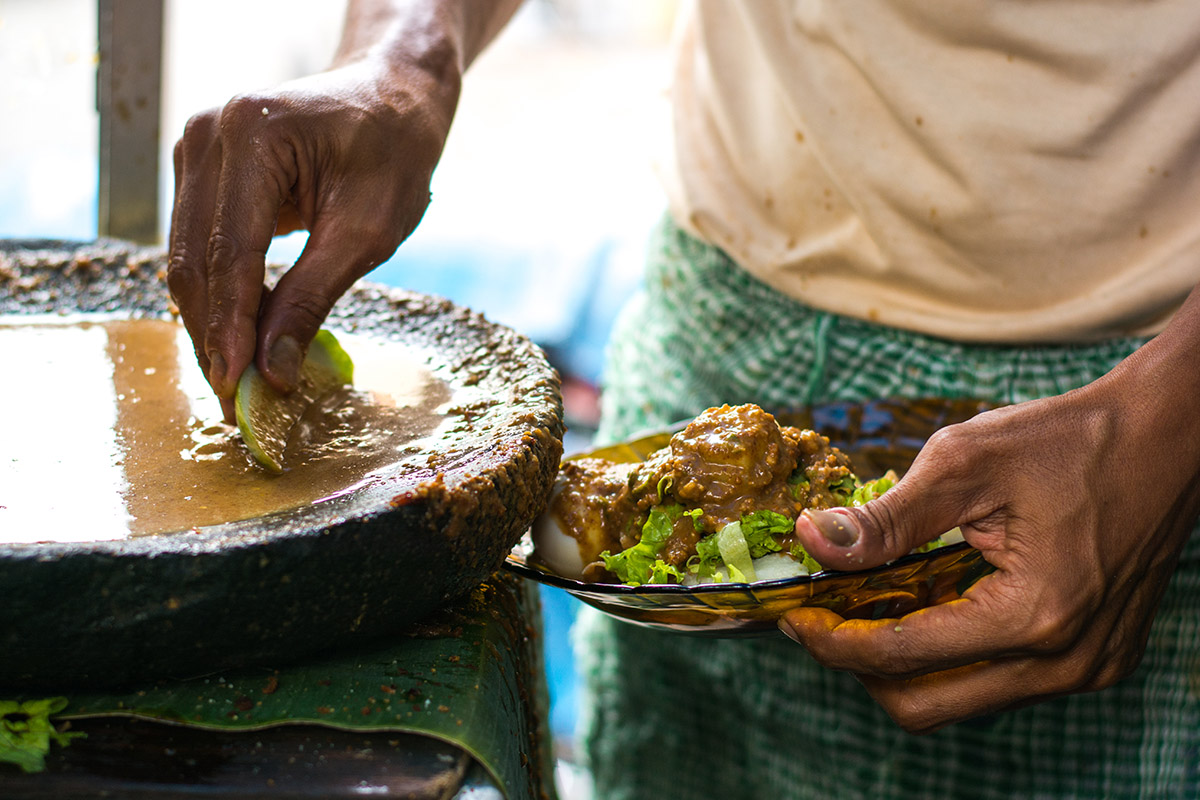 Image Source : Shutterstock
4 | Siomay
This is probably one of the most popular street food in the city. From small traveling carts to restaurants, Siomay is served throughout the city in various ways. However, the best-tasting Siomay is usually the ones sold on the street. Siomay is influenced by the Chinese dumpling Shu Mai. It is made of steamed fish (usually tenggiri or wahoo fish) dumpling served with steamed tofu, potatoes, drowned in delicious peanut sauce. This is a must try!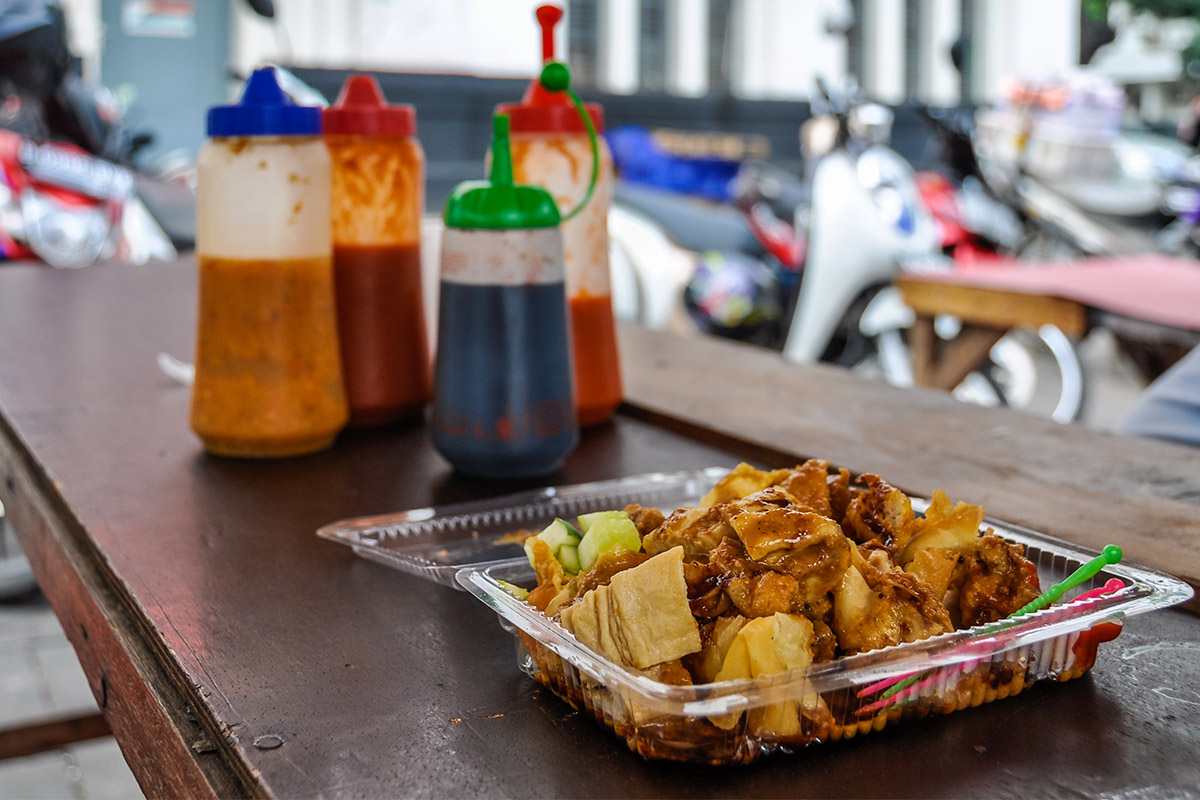 Image Source : Shutterstock
5 | Gorengan (Fried Snacks)
This is another popular choice for those craving some snacks. Basically, any battered-and then-deep fried snacks is called Gorengan. Street vendors usually sells deep-fried tofu (with or without fillings), tempe (soybean cake), cassava and bananas. Many locals eat this bite-sized food with small green chilis (cabai rawit) to add spiciness.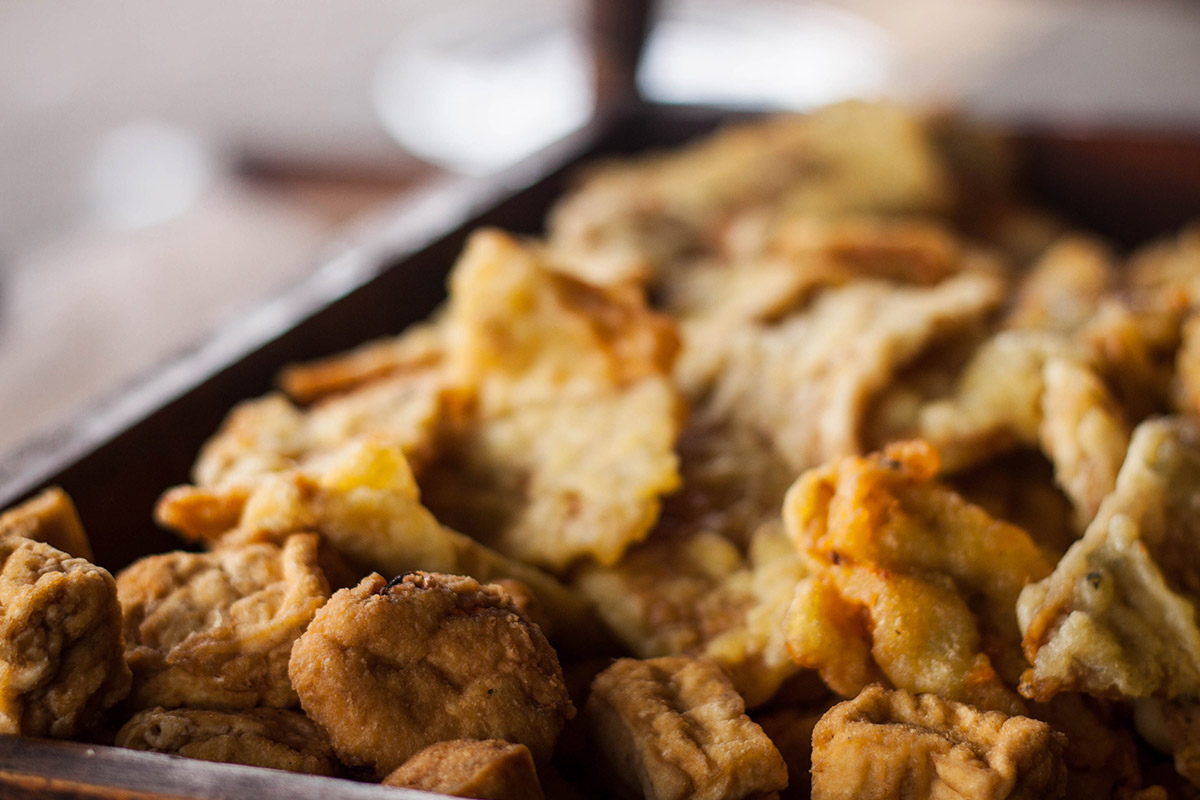 Image Source : Shutterstock