Makassar, capital city of South Sulawesi Province is not only known as the central gateway to east Indonesia but also as entry point to the marvels of Sulawesi. Here is your staging point before embarking on an adventure to the majestic highlands of Toraja, the stunning Bantimurung Bulusaraung National Park, as well as the fascinating traditional ship building dockyards in Bulukumba and the underwater treasures of Taka Bonerate National Park.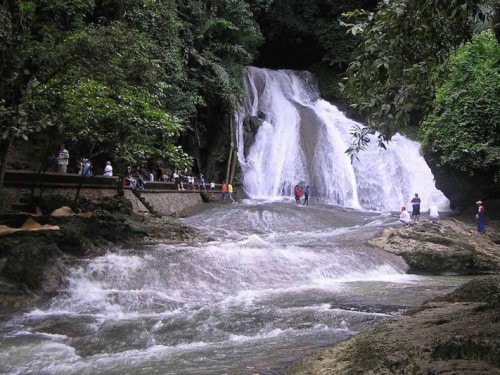 Photo source: www.jejaklangkahku.com

The city itself is not short of intriguing attractions with plenty to choose from. However, what defines Makassar best is its large variety of scrumptious culinary delights. From appetizers to desserts, from fresh fruits to freshly caught seafood, this is the city that truly has it all when it comes to flavor. So, here's a glimpse of some of the culinary treasures that you definitely should taste when you are in Makassar:
1 | Konro Soup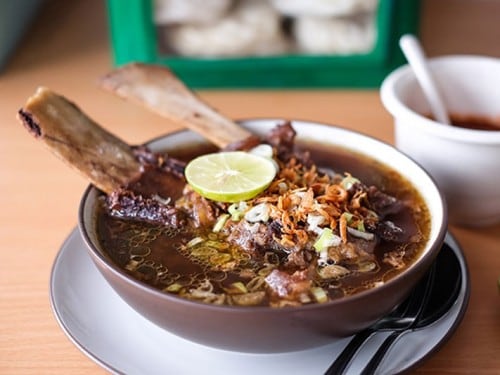 Photo source: www.santapsedap.com

Strong, spicy, and simply scrumptious, this dish perfectly captures the essence of a true 'Makassar' characteristics. Featuring a huge chunk of Beef's rib at the center of a brown-black-ish broth, it is where the tenderness of meat fuses beautifully with the strong tasting spices of the soup. Aside from the beef's rib, the dish is made from a mixture of rich spices, which include coriander, keluwak (Pangiumedule); a fruit that gives it its blackish color, also small amount of nutmeg, turmeric, galangal, cinnamon, tamarind, lemongrass, clove, and salam (Indonesian bay leaf). Like most Indonesian Food, Konro Soup is also served with steamed rice, however in Makassar sometimes it is served with buras or ketupat rice cakes. Today, there are variations of this dish called Konro Bakar or Grilled Ribs marinated and coated in spices typical to Konro Soup.
2 | Coto Makassar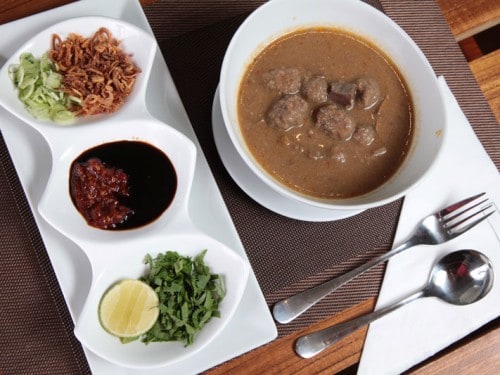 Image source: Shutterstock

Coto Makassar, also known as Coto Mangkasara is probably the most popular dish of Makassar. Found in almost every corner of the city, the dish is simply a 'must try' to make your visit to Makassar complete. Another variation of Indonesian's popular 'Soto' soup or stew, coto Makassar uses beef mixed with various innards such as liver, lungs, heart, tripe, or cow's brain. Instead of steamed rice, this soup is traditionally served with ketupat or buras rice cakes. The dish includes many different spices and has been strongly influenced by Middle Eastern cuisine with cumin, coriander and cinnamon, and the addition of fermented soya beans, or tauco.
3 | Fresh Sea Food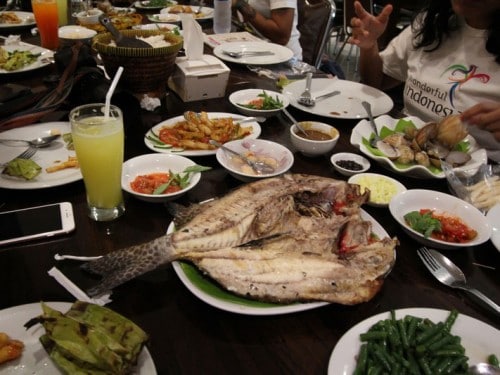 As a long time harbor town and located close to some of the deepest seas in the Indonesian archipelago, Makassar is definitely THE place to fill your tummy with a wealth of seafood. From scrumptious chili crabs, steamed prawns, sweet and sour squids, to barbecued fish, you can find all sorts of seafood here and they all are freshly caught from the ocean.
You can also try some uncommon seafood that are rarely found elsewhere such as what the locals call 'Kulu-kulu' fish. This oddly square shaped fish may look a bit peculiar, but the taste is definitely far from peculiar; simply delicious.With plenty of seafood restaurants as well as street food stalls that you can find here, one thing is for sure: Makassar is truly a seafood paradise.
Makassar is popular for its sweet and meaty crabs, that can be wrapped for take-away as special souvenirs to carry home by those travelling by plane.
4 | NyukNyang: The Meatballs of Makassar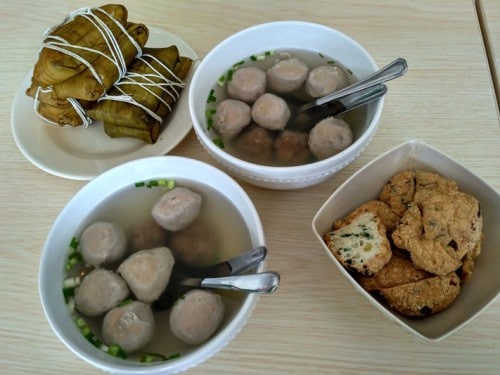 Bakso, the meatballs soup which is said to be one the favorite dishes of former USA President, Barrack Obama, can be found throughout the Indonesian Archipelago. However, Makassar has its own distinct Bakso called Nyuk Nyang. Aside from the common boiled Bakso meatballs soup, there is also deep fried Nyuk Nyang simply called Nyuk Nyang Goreng or Fried Nyuk Nyang. Both are delicious. Most Nyuk Nyang are made from beef, however there are also made from pork, so be sure to ask the waiters before ordering them.
5 | Es Pisang Ijo and Es Palu Butung: Go Bananas!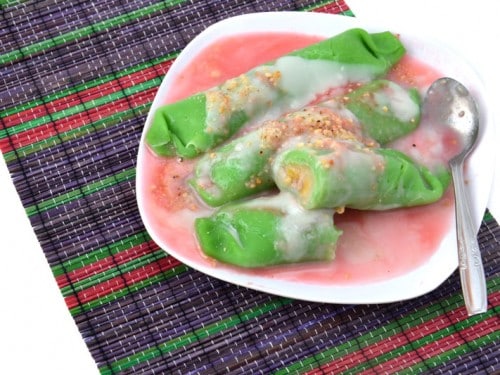 Image source: Shutterstock

Craving for some sweet desserts? Makassar has the perfect treats for you: Es Pisang Ijo and Es Palu Butung. Highlighting the tenderness and sweetness of a fresh Banana, the two desserts may have their differences, but for sure they'll make you 'go bananas' for more.
Es Pisang Ijo or translated as The Green Banana Ice consists of a steamed ripe banana wrapped in a green pancake- like dough made from rice flour (hence the name) topped with a vla or custard made from coconut milk and syrup and then added with some ice shreds or cubes. Sharing the same sweet custard, Banana in Es Palu Butung is not wrapped in dough, but are steamed before being served. What makes both desserts exceptionally scrumptious is that these two can only be made with certain kinds of bananas. Es Pisang Ijo needs to be made with Pisang Kepok or Saba Bananas, while Es Palu Butung only uses Pisang Raja (Plantains).
Bon Appetit! Selamat Makan!
Photo source of header banner: Shutterstock