Girls that Scuba - the worlds' largest female scuba diving community, attempted a Guinness World Record last week in Gili Trawangan, Indonesia with the most amount of female scuba divers diving together in a single dive.

Image by: Sarah Richard

This all-female powerhouse group has not even celebrated its 2nd birthday but is already making waves around the world by empowering and encouraging more women to start scuba diving.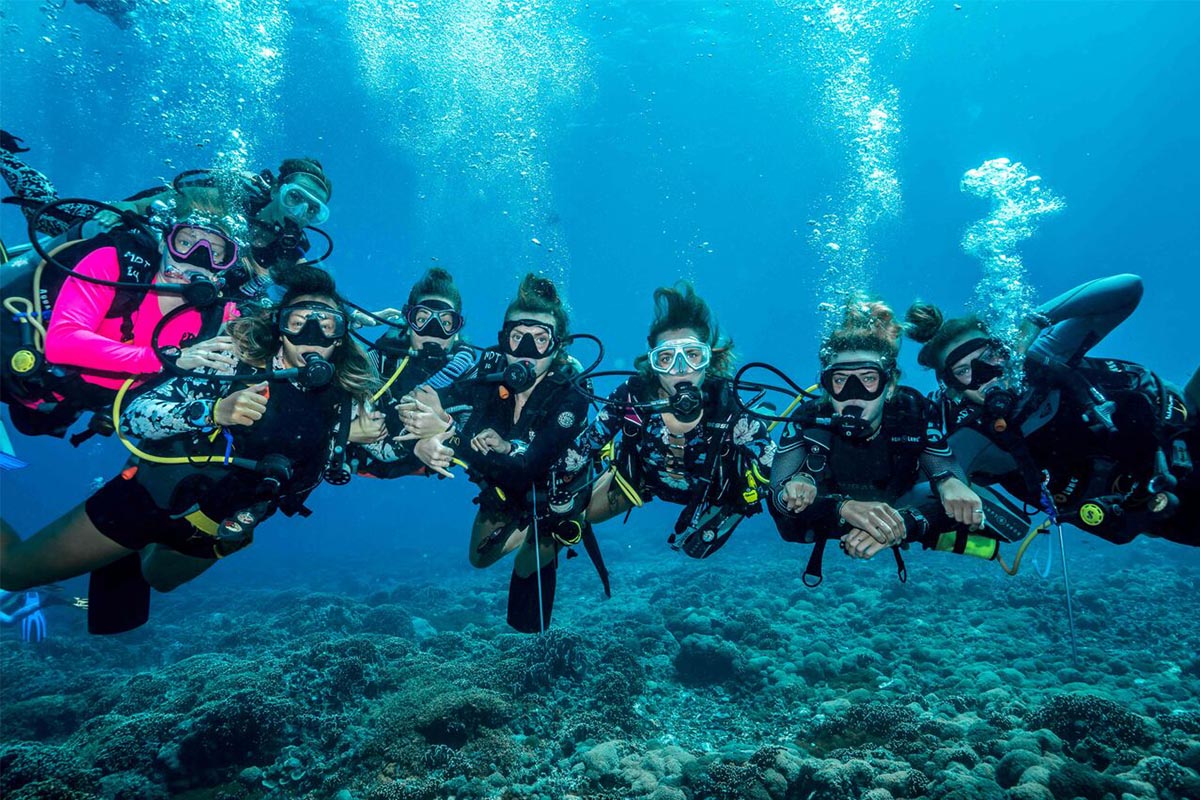 Image by: Sarah Richard

Last week at their latest meet-up they realised that with such a great turnout, they may well be setting a new record. After a quick check and discovering that there has never been one set for the most amount of women diving together, they registered straight away to create a new Guinness World Record – and are now eagerly waiting to see if it's been accepted (although after providing evidence this can take up to 12 weeks!).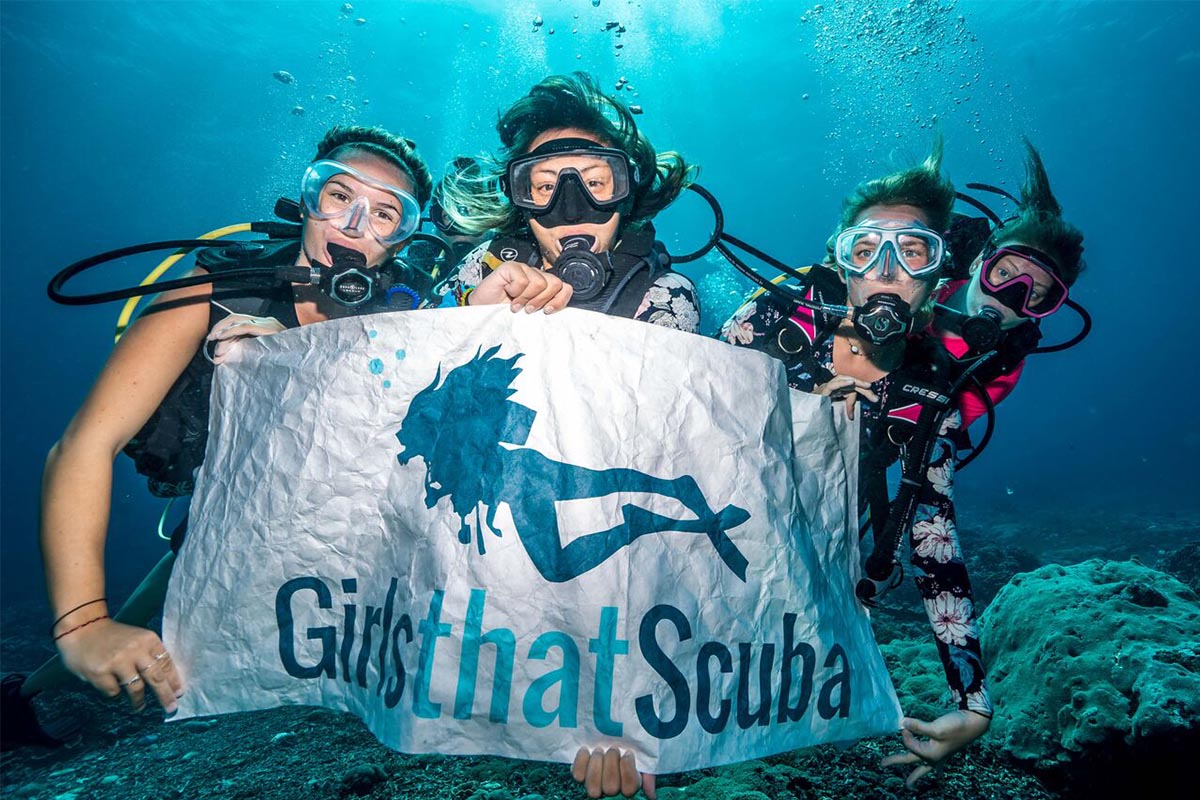 Image by: Sarah Richard

With high hopes and even higher spirits, 48 female divers congregated at Manta Dive, Gili Trawangan to spend a day full of Girls That Scuba power. Along with the dive - where a 48-woman underwater pyramid was also attempted - they also had the opportunity to try twin tanks in the pool and have a small introduction into technical diving; another part of the sport that they are keen to introduce more women to.
In the afternoon over 50 men and women crowed into Manta Dive cafe to listen to an incredible presentation by coral expert Nicole Henderson of www.reefdivers.io on how we should all "see the reef with new eyes" and appreciate the amazing corals we see on our dives.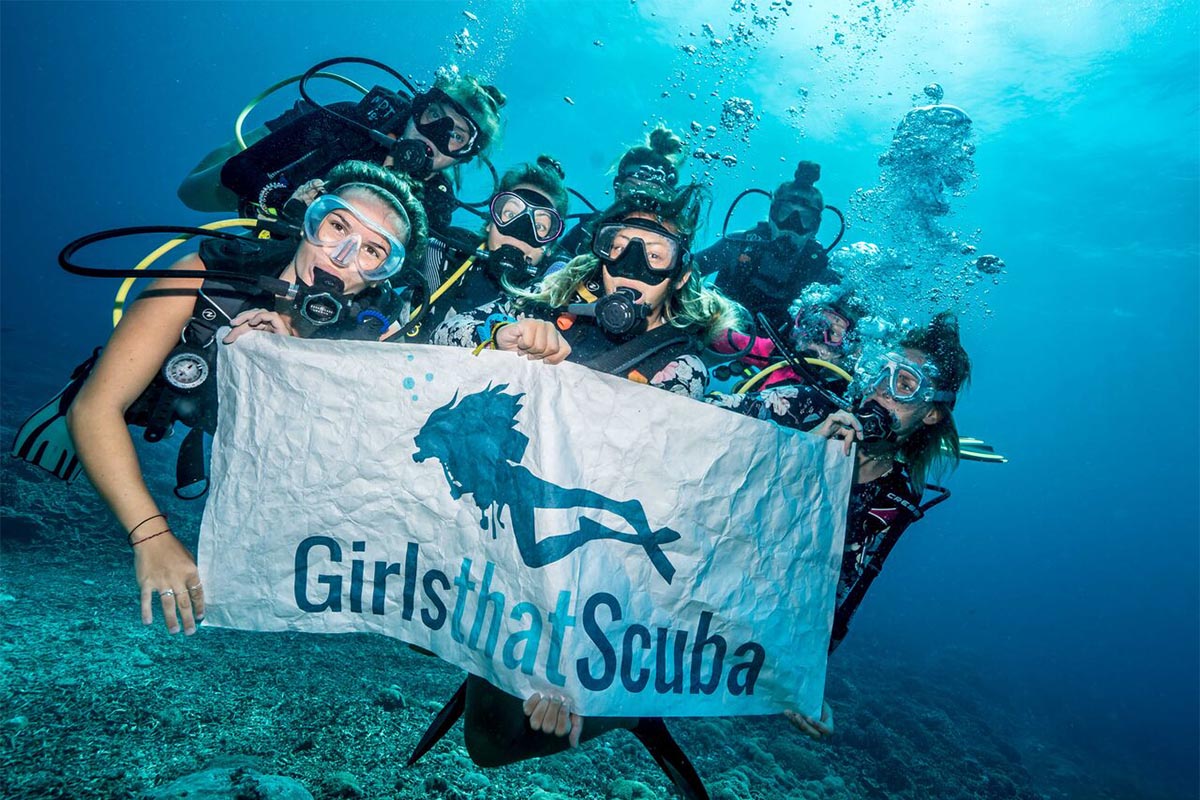 Image by: Sarah Richard

A BBQ and drinks ended an incredible day alongside a slideshow of the pictures taken during the action by talented photographers and high-profile Instagrammers Alfred Minnar and Alex Kydd among others. 
Something Girls that Scuba (GTS) has always strived for is connecting others, creating new friendships and inspiring women, and you could almost see the electricity between new and old diving friends during the night. An ode to not only GTS but to the dive community as a whole as they start an incredible female movement within the scuba diving industry!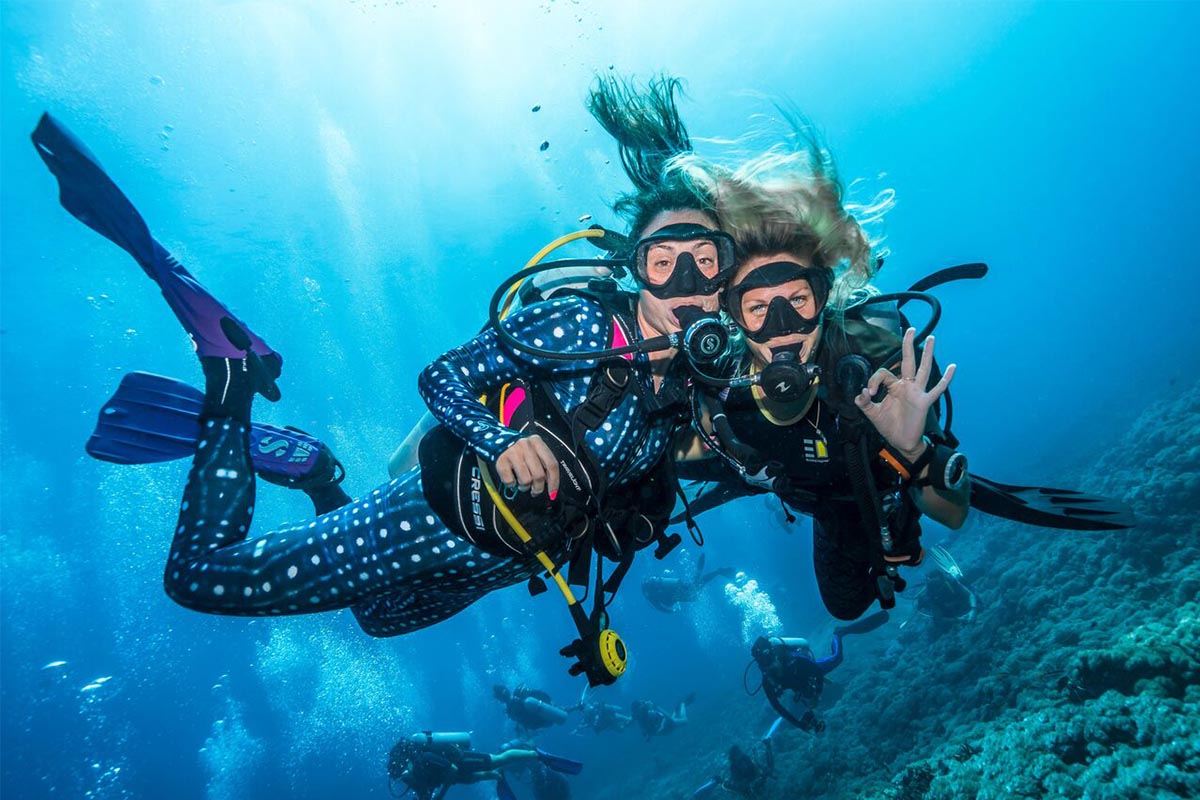 Image by: Sarah Richard

You can learn more about Girls that Scuba on their website  and if you are a woman interested in scuba diving you can join their private female-only group here. Of course, they are also rocking it on Instagram featuring women diving all over the world - they may even feature you on their profile if you tag #girlsthatscuba. To find out about any GTS events and meetups happening near you follow their open Facebook page available for men and women!
*Please note, this was a world record ATTEMPT and GTS will not know the outcome of the decision for at least 12 weeks.
FULL ARTICLE: https://www.girlsthatscuba.com/48-girls-that-scuba-record-attempt/
More information please contact sarah@girlsthatscuba.com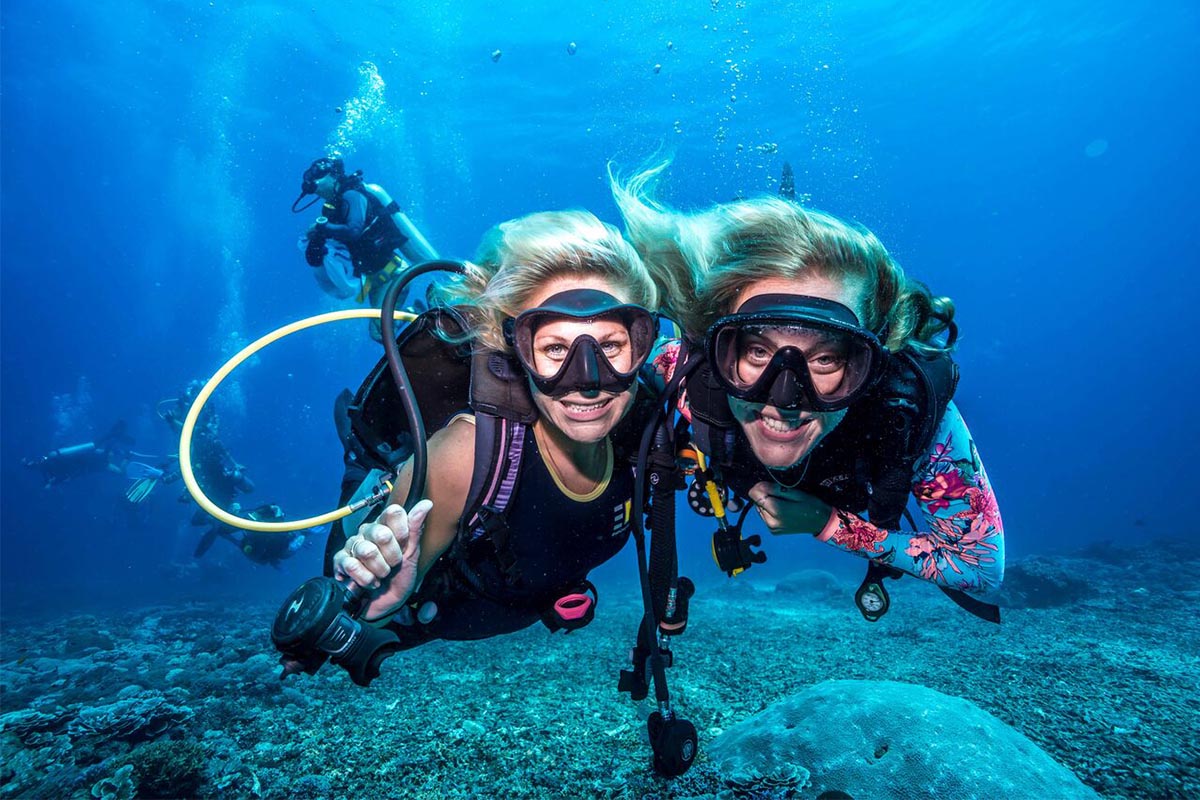 Image by: Sarah Richard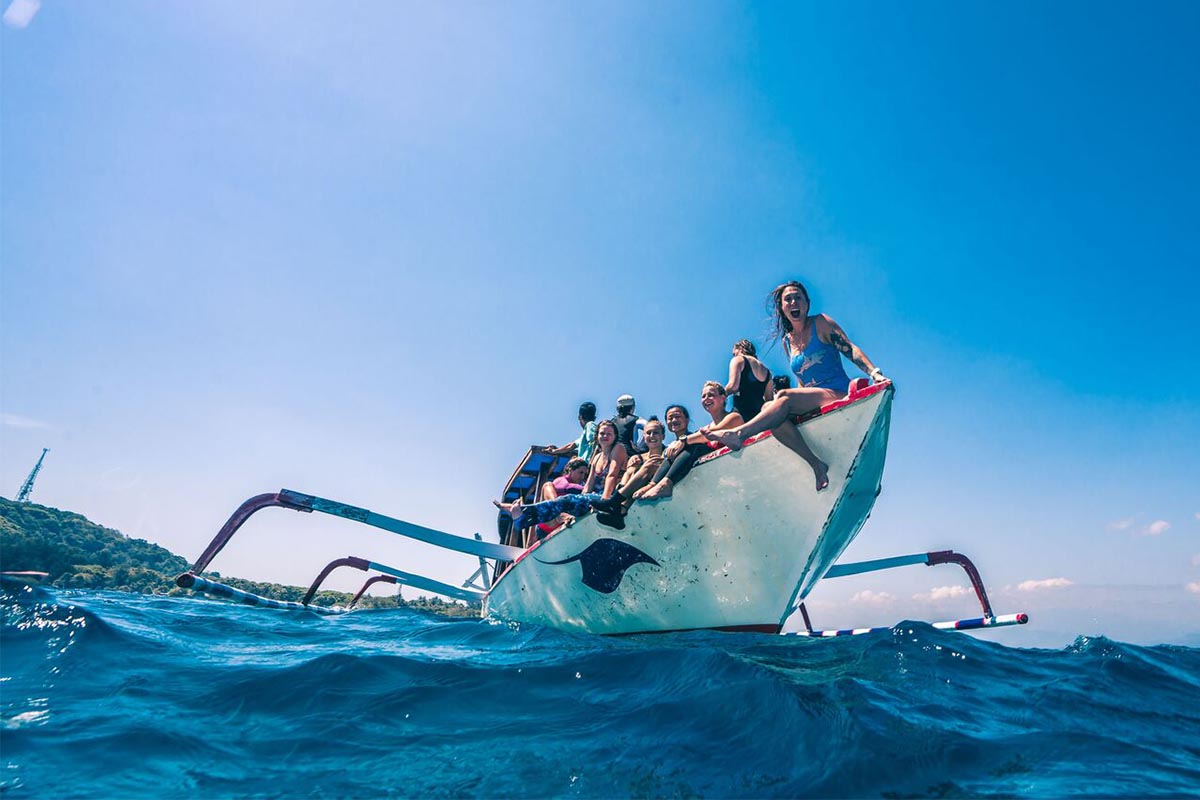 Image by: Sarah Richard
Who are Girls that Scuba?
Girls that Scuba is an online community of inspiring women who are passionate about scuba diving. Ranging from the scuba instructor, the beginner, the never-put-on-a-scuba-mask, to the full-time ocean activist, and everyone in-between. Their mission is to encourage, educate and introduce more and more women to scuba diving while empowering the ones that are already addicted. GTS has - within less than two small years - become the largest community of female scuba divers in the world. With a combined total of nearly 200,000 followers/users across their network, they are set to make a huge difference to the industry as well as continuing to inspire women to feel more empowered and encouraged to start scuba diving.
Written by Sarah Richard
Image source of image header banner: Sarah Richard