Indonesia's top tourist destinations will be featured in the exciting Amazing Race Asia Season 5, revealed AXN on Thursday, 28 July 2016 to the press at the Fairmont Hotel in Jakarta. In support of this reality show, the Ministry of Tourism of the Republic of Indonesia has agreed to sponsor the Amazing Race Asia Season 5, which will take as locations a number of cities in South East Asia and Indonesia destinations. The Amazing Race Asia Season 5 is due to be on air in October this year.
On this occasion, Minister Arief Yahya expressed his sincere appreciation to The Amazing Race Asia Season 5: "We deeply appreciate to have been chosen as one of the destinations to be featured in The Amazing Race Asia Season 5. This is a golden opportunity for Indonesia to showcase our diverse national cultural and natural heritage along with its enchanting uniqueness, which today has become wellknown through our brand positioning of "Wonderful Indonesia" said Minister Arief Yahya.
In this context the Indonesian Tourism Ministry has proposed the locations to include Jakarta, Bandung, Yogyakarta, Banyuwangi and Bali.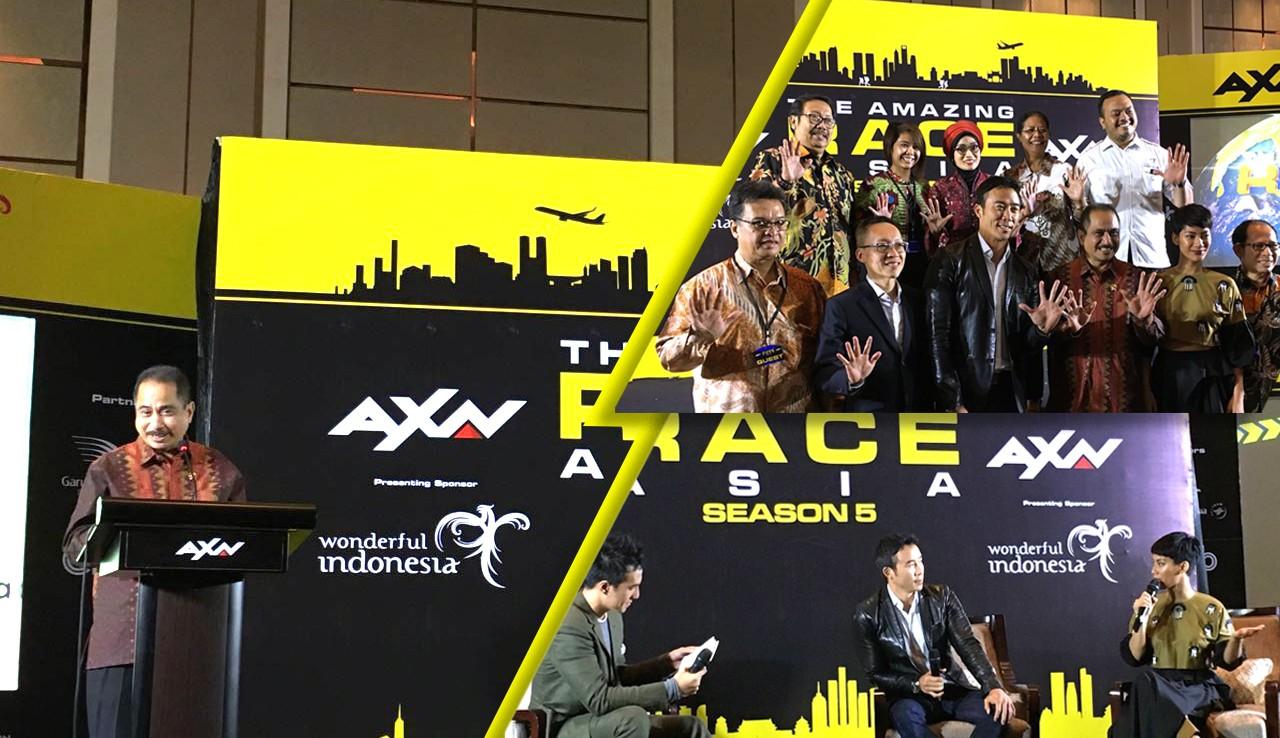 AXN further revealed that 11 teams who will participate in The Amazing Race Asia this season will compete for the grand prize of $100,000 USD. An Indonesian team will also take part in the challenge. Presenting Indonesia in this popular series will be the dynamic duo best friends Louisa and Treasuri; and travel hosts duo Rachel and Vicky, with host Chinese-American actor and celebrity host, Allan Wu.
As part of the sponsorship, AXN has created a Wonderful Indonesia series with Indonesian movie star Tara Basro as co-host to join Allan Wu. This marks the first time that a co-host has been cast in the series. "I'm excited to join Allan and the racers in the Amazing Race Asia." said Tara.
The Amazing Race Asia Season 5, is co-sponsored by partners Garuda Indonesia, Grab and Great Eastern.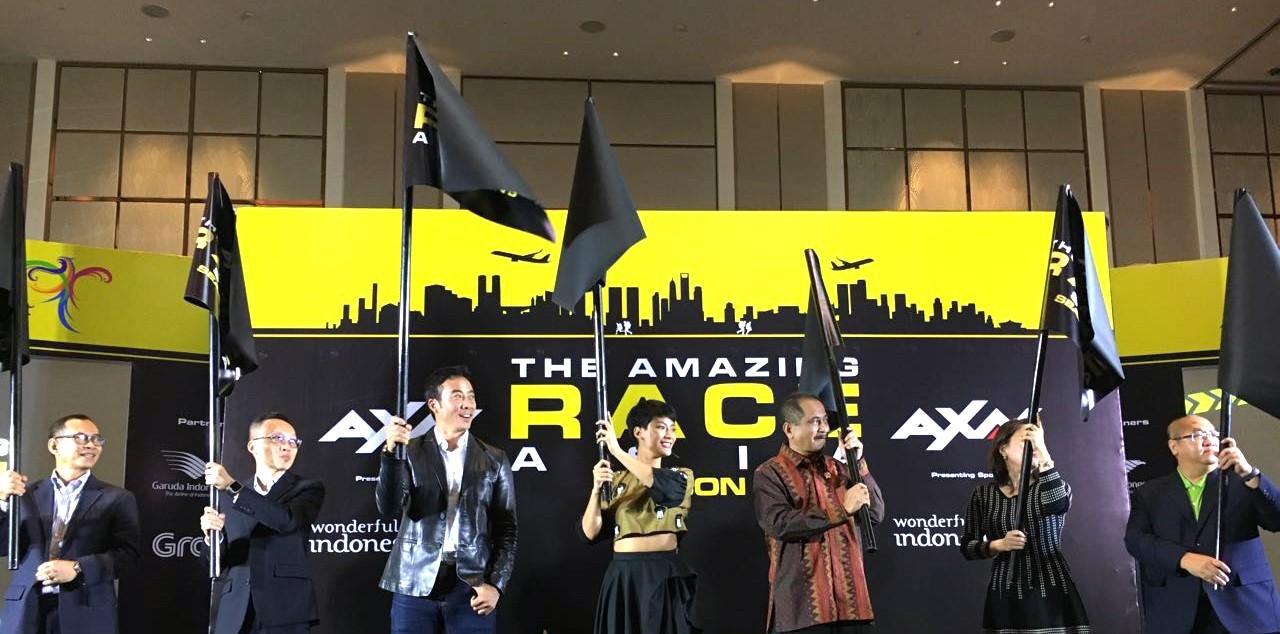 At this flag off, The Amazing Race Asia Season 5 is ON!
For more information, log on to: http://www.axn-asia.com/programs/amazing-race-asia