Buy the Ticket for WSBK 2022 Now and Witness an Action-Packed Race in Mandalika!
As WSBK 2022 will arrive in Indonesia, don't miss out on this exciting international road racing series! Held from 11 to 13 November 2022 in Pertamina Mandalika International Street Circuit, the Pirelli Indonesian Round will provide thrilling actions of world superbike racers amid stunning panorama. Click the button below to get the ticket ASAP!

As WSBK 2022 will take place at a heavenly island filled with countless wonders, choose your favorite travel package and explore further! Enjoy the best experience in Mandalika!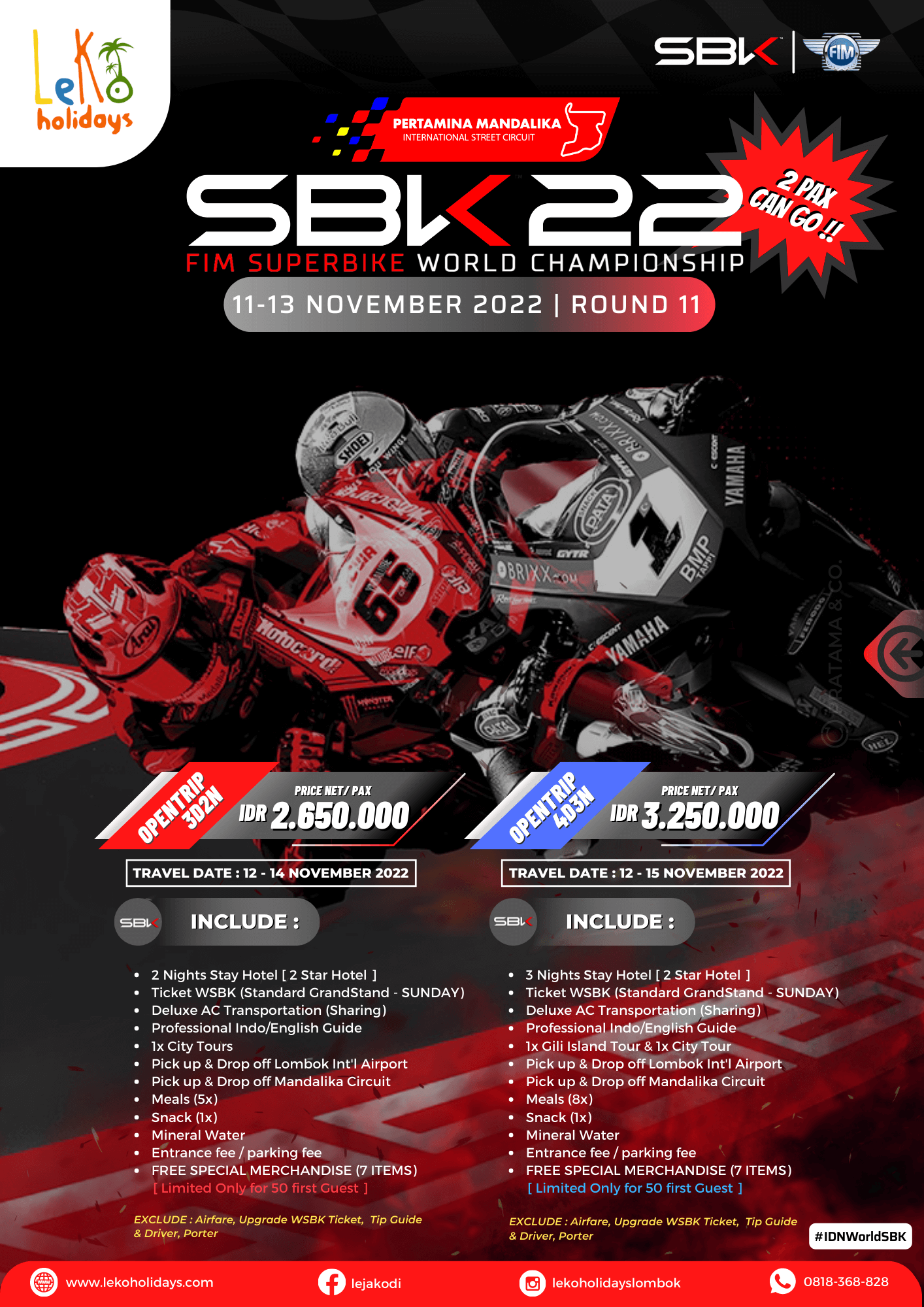 Make your stay for WSBK 2022 truly unforgettable
Get the Opentrip 3D2N/ Opentrip 4D3N travel package and explore Mandalika further!
Contact: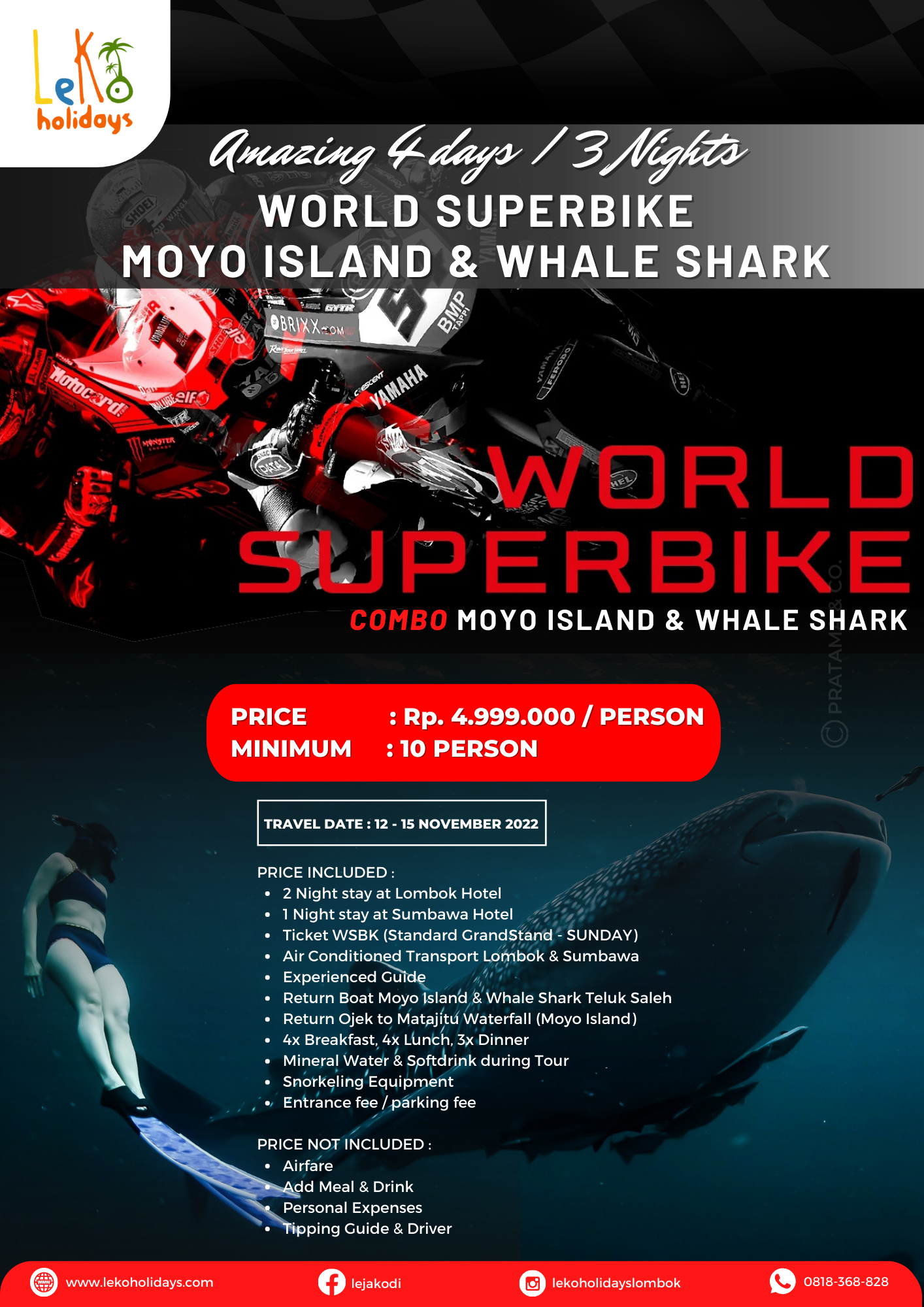 Give yourself a stellar WSBK experience
Enjoy the Opentrip 4D3N travel package to get the best out of Mandalika!
Contact: