Pangandaran Beach is one of West Java's best kept secrets, but it has gained more and more popularity among foreign tourists who are attracted to its beautiful shore. It is easy to see why; with a unique mixture of black and white sands, calm waters, spectacular sunset, and plenty of fun things to do, Pangandaran is a perfect vacation destination for the entire family.
Pangandaran was once known as a humble and small fishermen village, but today it has transformed into a complete and popular beach resort. Pangandaran is also a foodie heaven because of its mouth-watering fresh seafood selections. Here are some of the fun activities you and your family can look forward to:
1 | Relaxing Swim and Fun Games on the Sand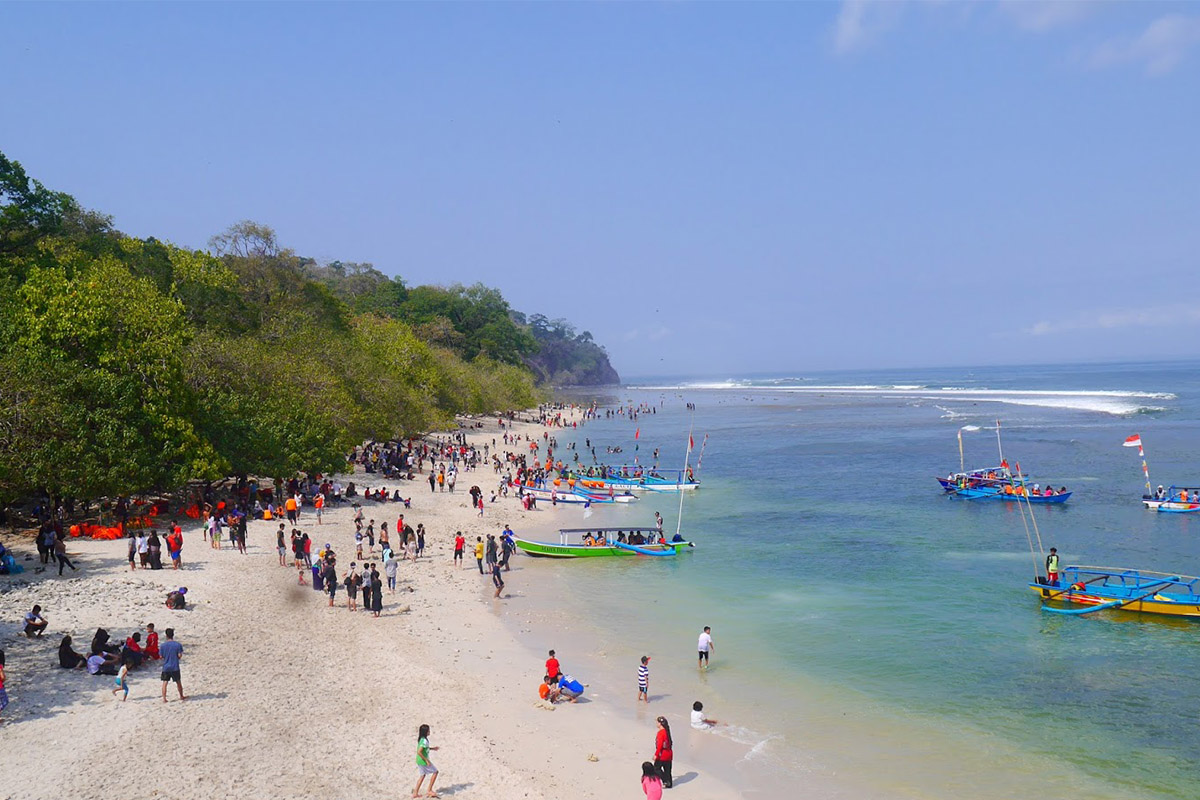 Photo source: www.anekahotelmurah.com
Pananjung Beach at the western end of the peninsula is the center of activities in Pangandaran. The waves are relatively calm, making it a perfect place to swim for the entire family. The shallow water on the shore is also perfect for you to play around with your kids. You can also do other fun stuff on the beach such as building a sandcastle, playing beach football or volleyball, strolling or just laying on the soft sand.
2 | Exciting Watersport Actions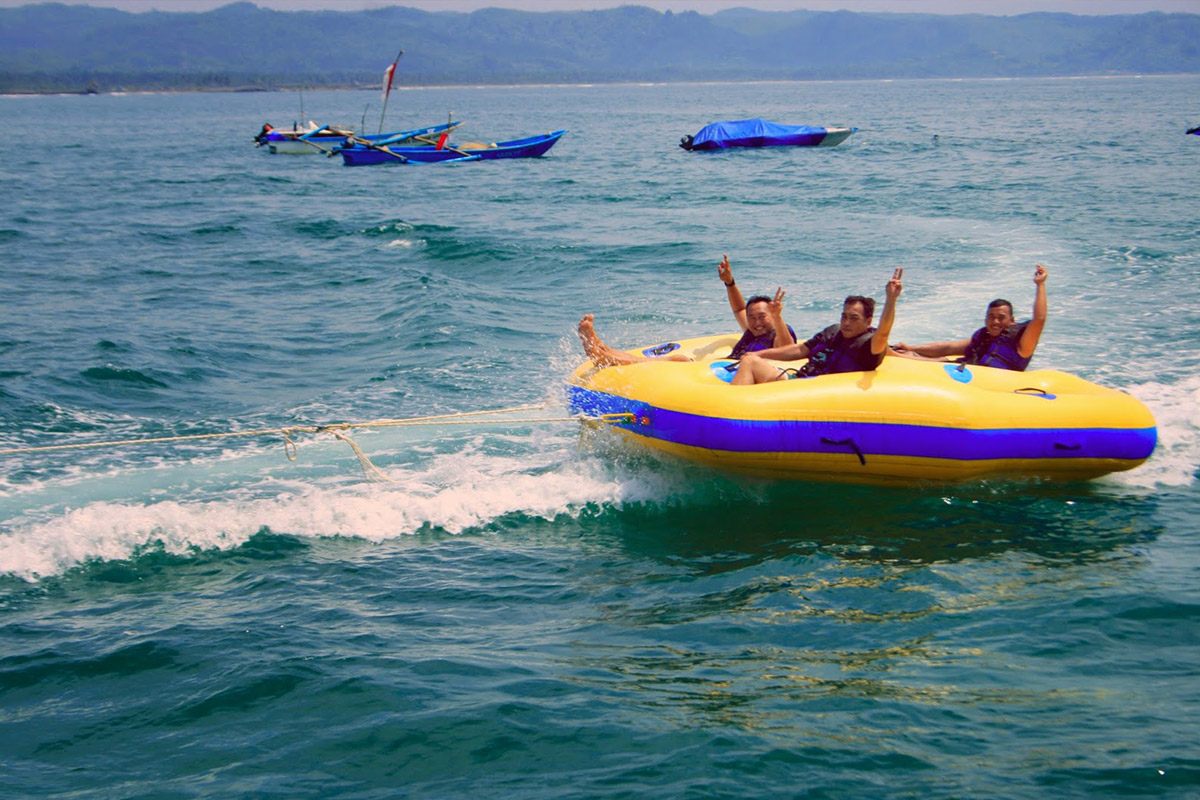 Photo source: www.adventure-pangandaran.com
Get ready for all kinds of exciting splashing action! The eastern part of the beach offers a wide selection of fun water sport activities for the whole family, such as Jet Ski, Banana Boat, Marble Boat, Butterfly Boat, Big UFO, Big Water Donut, and other fun rides. Playing in the water is a perfect way to relieve yourself from all the stress.
3 | Snorkeling and Fishing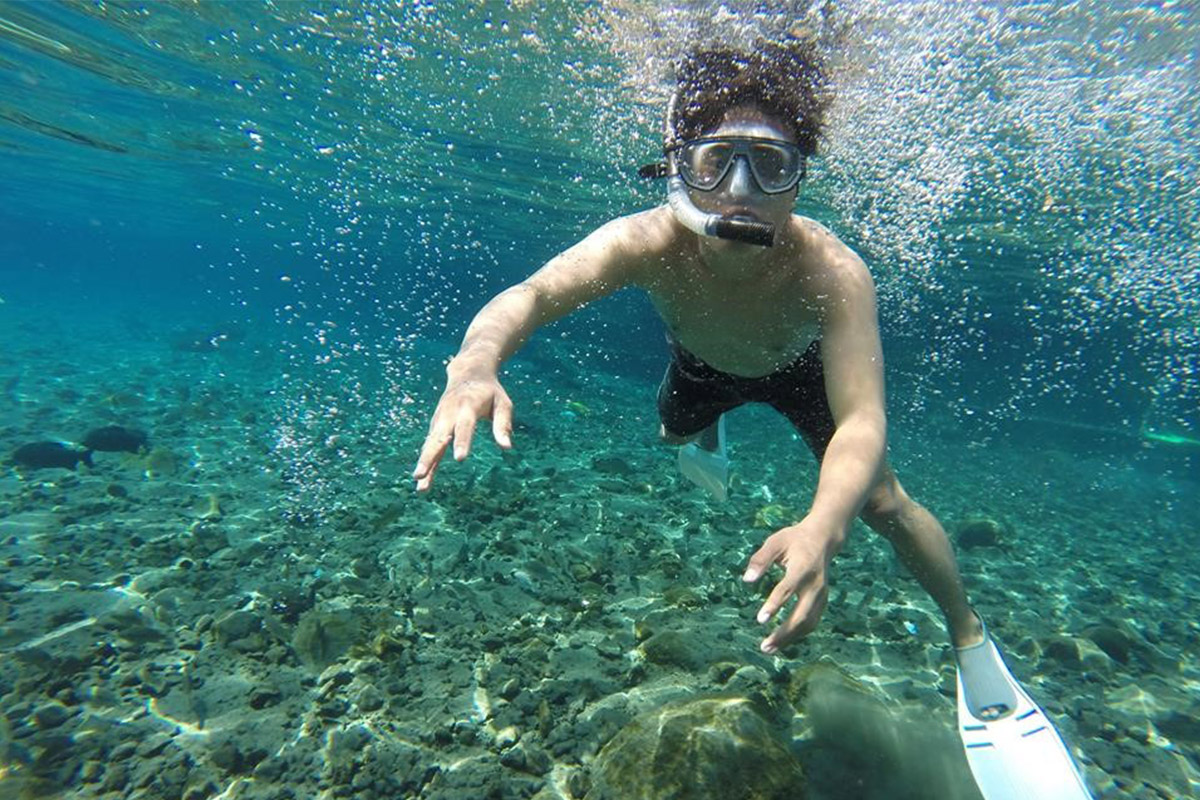 Photo source: www.snorkelingpangandaran.com
Rent a boat and venture further into the sea. There are traditional boats that can take you to the marine park where you can observe colorful coral reefs and various sea creatures. The boat can also take you to various fishing spots where you can experience angling in the open sea.
4 | Trekking to the Nature Reserve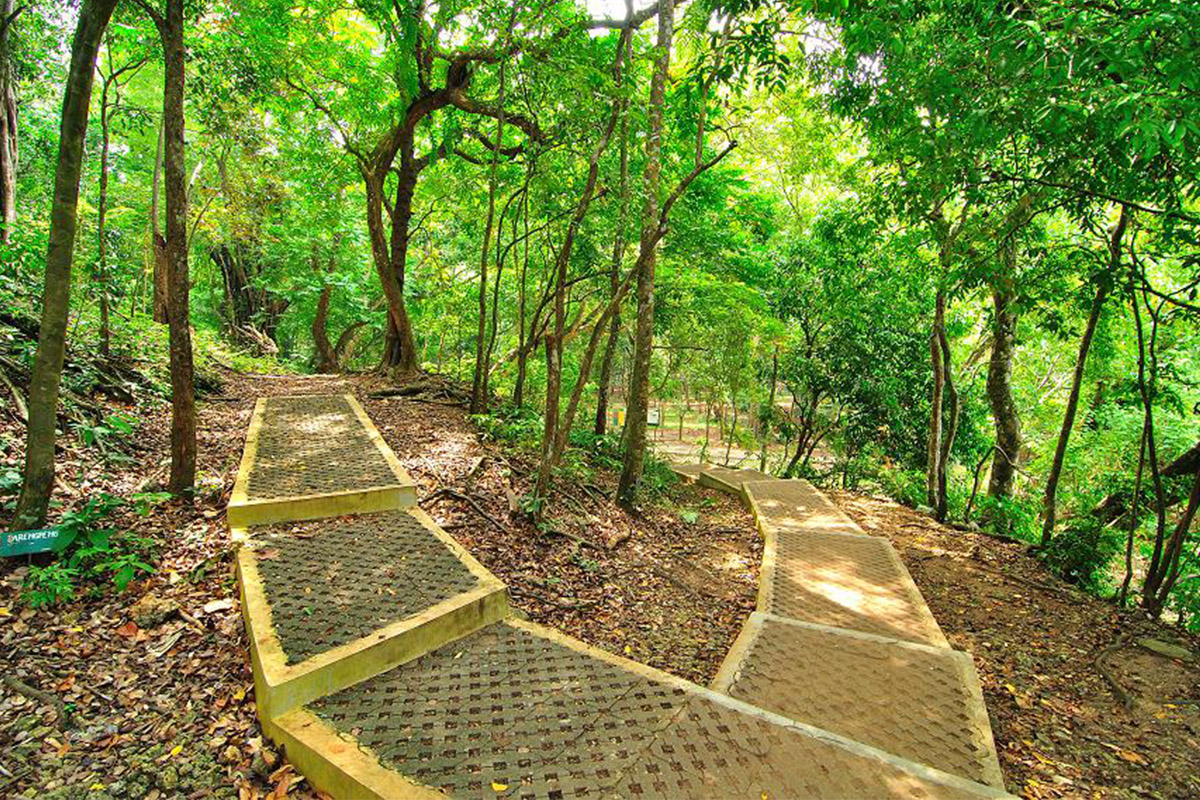 Photo source: www.disparbud.jabarprov.go.id
Pangandaran is not all about sands and splashes. Here you can also trek to Pangandaran Nature Recreation Park. Group of monkeys will greet you on every corner in the conservation forest. Take a time to visit some of the caves and marvel at the panoramic view of the shore. If you go deeper in the forest, pass a buffalo's field, you can find a waterfall with a clear lake of fresh mountain water, just tempting you to jump in.
5 | Seafood Fiesta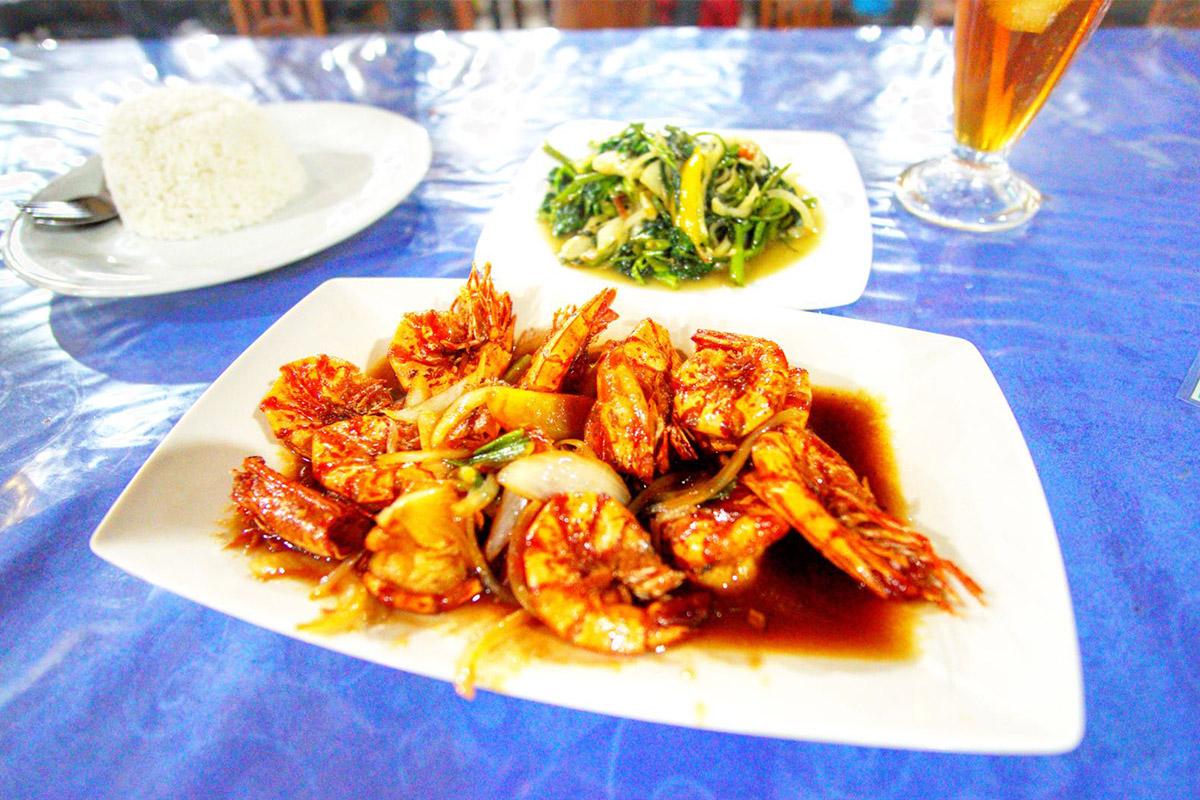 Photo source: www.pergidulu.com
Beyond all the amazing sceneries and a whole lot of fun activities, your trip to Pangandaran will not be complete without embarking into a culinary adventure. Seafood is obviously the main theme here and Pangandaran is one of the best places to enjoy them. Here, you can pick among many selection of restaurants and food stalls that offer freshly caught fishes, squids, crabs, and prawns, displayed neatly on the front veranda. You can also find a fresh fish market at the south end of the restaurant line-up. Here you can buy fresh fishes and other sea creatures, and have them grilled to your liking.
With a wide range of activities to choose from, Pangandaran offers a complete experience for the entire family. So, what are you waiting for? Set the date, prep your gears, and get ready to have fun with your family at the fabulous beach of Pangandaran.
Photo source of header banner: www.liabelle.me