Bali with its endless charm. Many interesting destinations, rich culture and extraordinary nature to discover. Nusa Dua is one of the beautiful places in the island that complete your Balinese experience in just one stop area. Located around 40 km, southbound from Denpasar city center, and only 30 minutes away from Bali's famous Kuta Beach. Nusa Dua, which literally means 'two islands', undoubtedly will make you laze around in seafront hotels. Nusa Dua was built and developed to hold the world's best beach resorts for the growing tourists in the 1970's. Today, it boasts a wide range of luxurious accommodations where you can leave all your worries behind and get some incredible leisure.

Nonetheless, Nusa Dua is also a perfect place for art, cultures, and history enthusiasts as it offers water-sport tourism, historical point of interests, cultural sites, world-class exhibitions, and international venues.
Here are 4 spots that allow you to enjoy your visit to Nusa Dua:
1 | Witness how tolerance is highlighted in Puja Mandala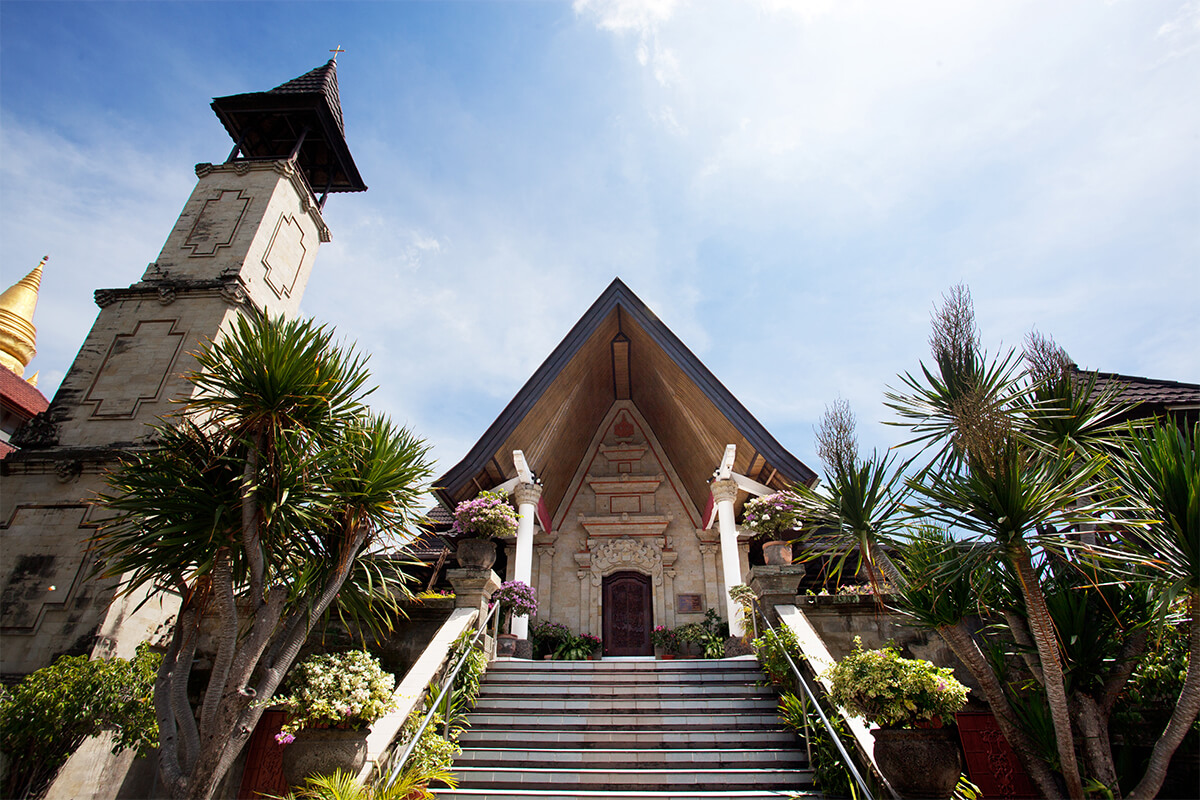 Image source: ITDC
Indonesia, diverse with six official religions and also a lot of local beliefs, is widely known among the world's most tolerable countries. While on the other side of the globe you might hear clashes breaking out due to religious difference, Puja Mandala shows you the other way around.
Puja Mandala is a local compound that proudly showcases tolerance with five houses of worship standing side by side. There are Agung Ibnu Batutah mosque, Pura Jagatnatha Balinese Hindu temple, Maria Bunda Segala Bangsa Catholic church, GKPB Jemaat Bukit Doa Protestant church, as well as Vihara Buddha Guna Buddhist temple.
In this 2-hectare religious complex, you will find an antique prayer drum and a handwritten Quran in the mosque. Meanwhile, the Protestant church provides an international service with it holding worships both in English and Bahasa Indonesia.
All the holy houses are open for visitors regardless of their backgrounds. However, you need to check the houses' worshiping or any other schedules in advance as sometimes they are closed for the public due to some events.
Address: Jalan Nusa Dua, Kuta Selatan, Benoa, Kabupaten Badung, Bali 80361
Phone:(0361) 771010
Price: Free Admission
 
2 | Fly boarding like a hero
Now, you can fly above the sea like a superhero as seen on TV. Nusa Dua has a wide range of exciting water sports and games in Tanjung Benoa area. One of them is flyboarding.
Flyboarding was first created by former jet-ski champion, Franky Zapata. It combines surfboards and jet-ski motors. Flyboarding is suitable for those of you who love the adrenaline rush, as you will be thrust up into the air by very high water pressure power. However, this adventurous sport is strictly for 14 - 65 years old.
Aside from flyboarding, Tanjung Benoa also offers other popular water activities, like parasailing, banana boat, and jetski. Most operators provide locker facilities, towel rentals, and restaurants. If you want to book a water activity, try to check the tidal time to make the most of your day to be under the water.
Address : Tanjung Benoa peninsula, 25 minutes from Kuta beach and 45 minutes from Sanur beach
Prices: Price may vary according to flyboarding operators, starting from USD 118 per person for 20 minutes.
 
3 | Admiring art galleries of Pasifika Museum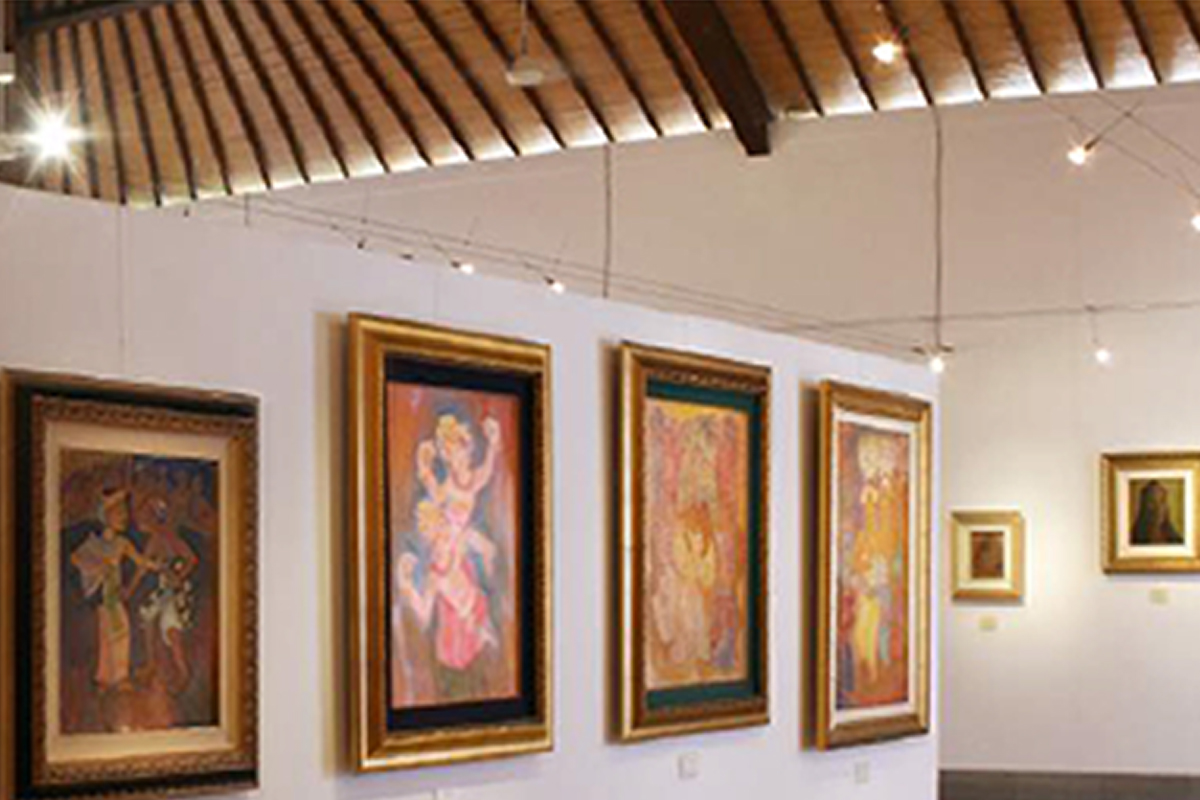 Image source: ITDC
Pasifika Museum is a must-visit site you need to put on your list when you visit Nusa Dua. You will be pampered by hundreds of art collections boasting the cultures of Asia Pacific region.
The museum features 600 works made by 200 inspiring artists coming from 25 countries all around Asia Pacific. It even showcases the wonderful creations of Balinese painter Nyoman Gunarsa and Indonesian legendary painter Raden Saleh.
Pasifika Museum, which opens daily until 6 PM, consists of 8 pavilions and 11 main display rooms. Each of the exhibit rooms has different work from various regions; from Indonesia, South East Asia, Europe, and the Pacific Islands.
Address: Complex Bali Tourism Development Corporation (BTDC) Area Block P, Kuta Selatan, Benoa, Kabupaten Badung, Bali 80361
Phone: (0361) 774935
Prices: Entrance for adults is USD 8 per person. Children under 10 years old are free of charge.
 
4 | Shopping Spree time in Bali Collection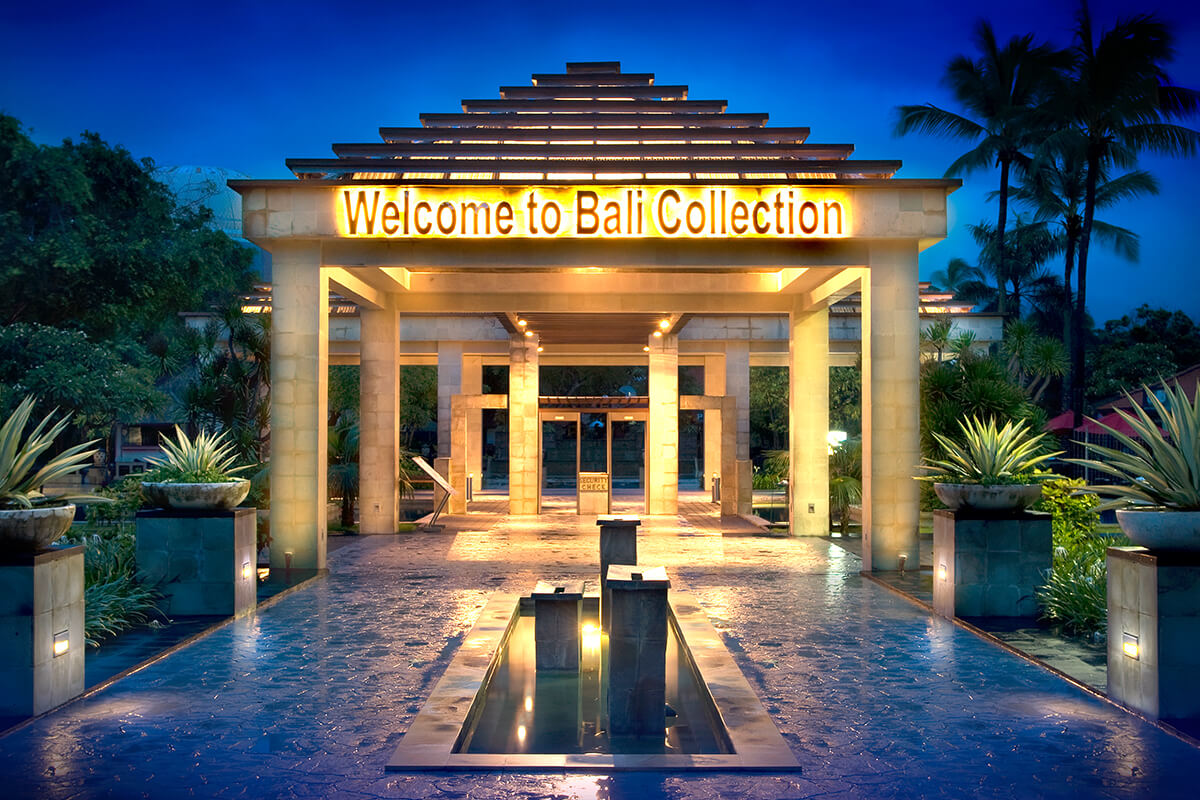 Image source: ITDC
Like any other touristic area in Bali, Nusa Dua is also a haven for those who love to shop. The Bali Collection is a luxurious shopping, dining and entertainment complex to indulge your time.
Sitting on around eight-hectare plot of land, the Bali Collection curates high-end retails and dining outlets from both local and international brands. It, however, mostly showcases clothing and shoe lines, such as Nike, Surfer Girl, and Ralph Laurens.
Bali Collection, which opens every day from 10 AM to 11 PM, also offers art souvenirs and handicrafts from Balinese artists. Apart from that, the shopping center provides some international fine dining restaurants, lounge bars, cafes, and health and beauty spa.
Bali Collection has acquired InDOnesia CARE certification from the Ministry of Tourism and Creative Economy due to their excellent health protocol implementation.
Address: Komplek ITDC Nusa Dua, Benoa, Kuta Selatan, Kabupaten Badung, Bali 80363
Phone: (0361) 771662
Prices: Free admission
Collect more Bali memories with these unforgettable choices. Book yours now!
Image source of header banner: ITDC