If a trip to Banyuwangi has made it on your list of places to go, then you have made a perfect choice. Home to amazing mountains and its craters, as well as national parks to explore, Banyuwangi definitely won't disappoint the traveler in you. Below we have listed six ideas of what we think are the "must do's" while on your trip.
1 | See the Blue Flames of Ijen Crater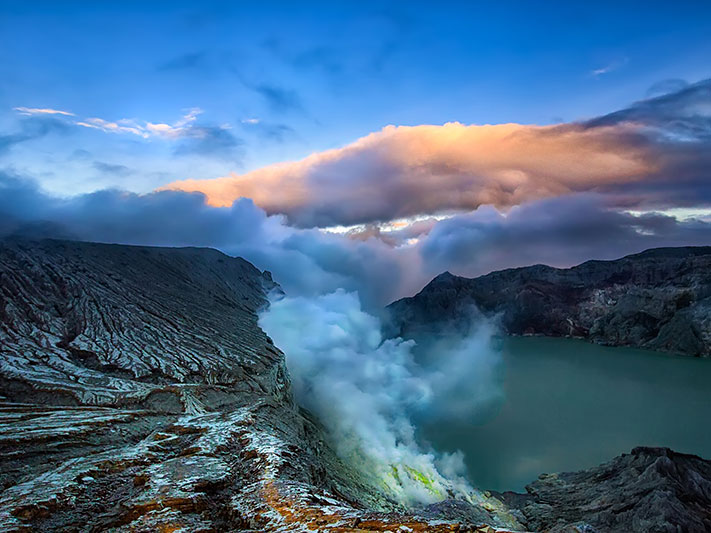 Starting off the list is climbing Ijen Mountain climb, where you can enjoy the sight of blue flames on its crater. The flame is a reaction caused by combustion between sulfur that comes in contact with air.  The climb to Ijen is quite a trek but the view from the top of the peak is very rewarding. Trying to catch a glimpse of the blue flames is quite a task as it requires a strenuous climb and the flames do not occur every day. Also, you have to leave around midnight and arrive on the crater area early dawn to see just how spectacular it truly is. We advise that you wear a mask once you've reached the crater to protect you from the sulfur. It is also best to hire a guide as the climb can be quite taxing.
2 | Safari in Meru Betiri National Park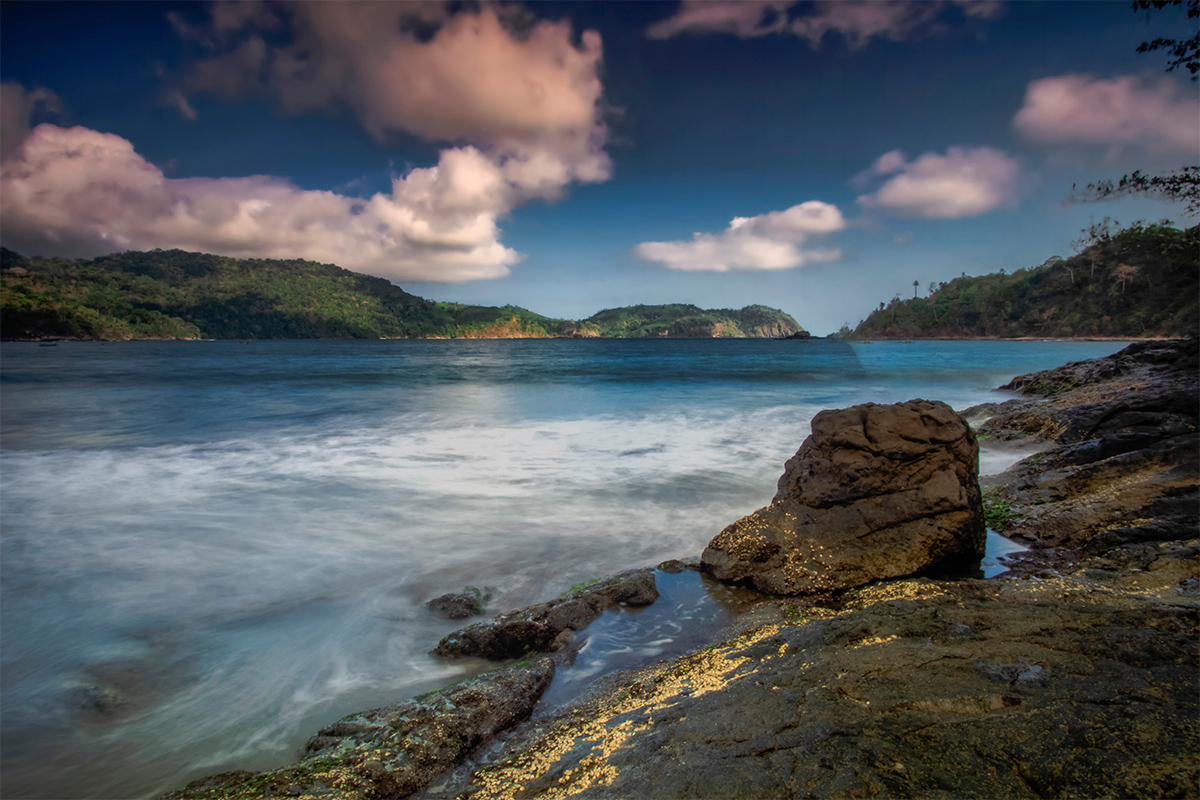 Meru Betiri National Park is a natural forest said to be home to the supposedly extinct Javan Tiger (a recent survey indicates that the species might still be alive). The park has a number of beautiful places to roam around and is also home to Sukamade Beach, a lovely beach used for turtle conservation. If you are a nature lover, you'll enjoy exploring this national park as it is quite an experience. A number of tour groups offer day and an overnight trip that usually includes a car and a driver that will be your guide. However, if you are interested in entering the park on your own, please ensure that you have an off-road jeep as the roads are quite bumpy.
3 | Become One with Nature in Alas Purwo National Park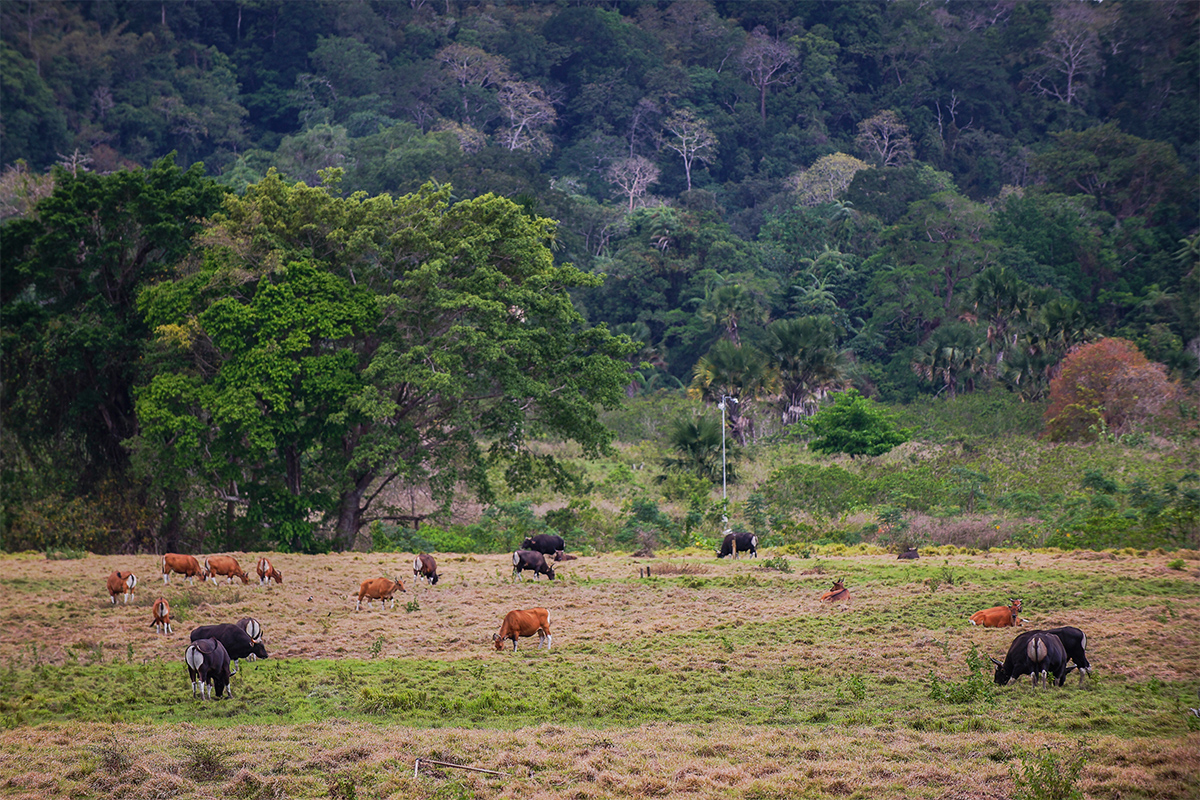 There are a lot of mysteries and ghost stories relating to Alas Purwo National Park, but the park is more than that. The 434 km2 park is made up of mangroves, savanna, lowland monsoon forests, and coral-fringed beaches. It is home to the endangered Javanese Bull or banteng. It is estimated that there are less than 100 bantengs in the wild. You can also get a chance to see other exotic animals such as Javan langur, green peafowl, red junglefowl, hawksbill turtle, and the elusive leopard cat.
4 | Surf's Up at G-land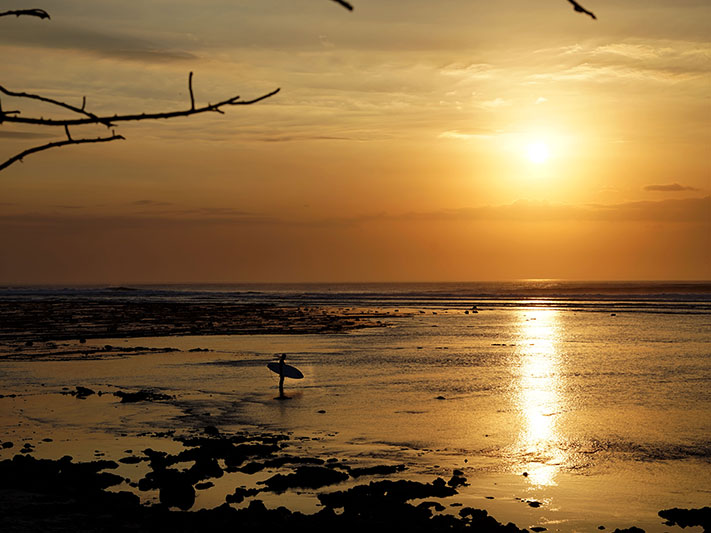 G-Land or Plengkung Beach is located inside Alas Purwo National Park. It is famous among local and world-class surfers, but less known among casual travelers. The shape of the beach gives it maximum exposure to the wind, causing awesome waves that could rise up to 2-4 meters high. There are several surf camps in the area for you to learn how to surf or you can join with other surfers who are surfing all day long. G-Land is most commonly reached via boat charter from Bali but you can also take the road from Alas Purwo in Banyuwangi.
5 | History Lesson at Pura Agung Blambangan
Pura Agung Blambangan is a holy and spiritual temple for the Hindus. The structure was created during the Blambangan dynasty and is a very popular spot among Hindu worshippers. It is also the second biggest pura on the island of Java, after the one in Gunung Salak. During holy days, lively festivals are held in this region. If you are interested in learning about the history of Banyuwangi, then this is a place to see, just make sure that you wear proper clothing, as it is a holy place.