Bali is always a beautiful place to spend your holiday. This island is a perfect place to calm your mind entering the end of the year. Surely, Holiday in Bali will renew the spirit to prepare yourself to encounter the upcoming year. Try these 15 things in Bali to make your year-end memorable.
1 | Feel Bubbly at Bubble Hotel Bali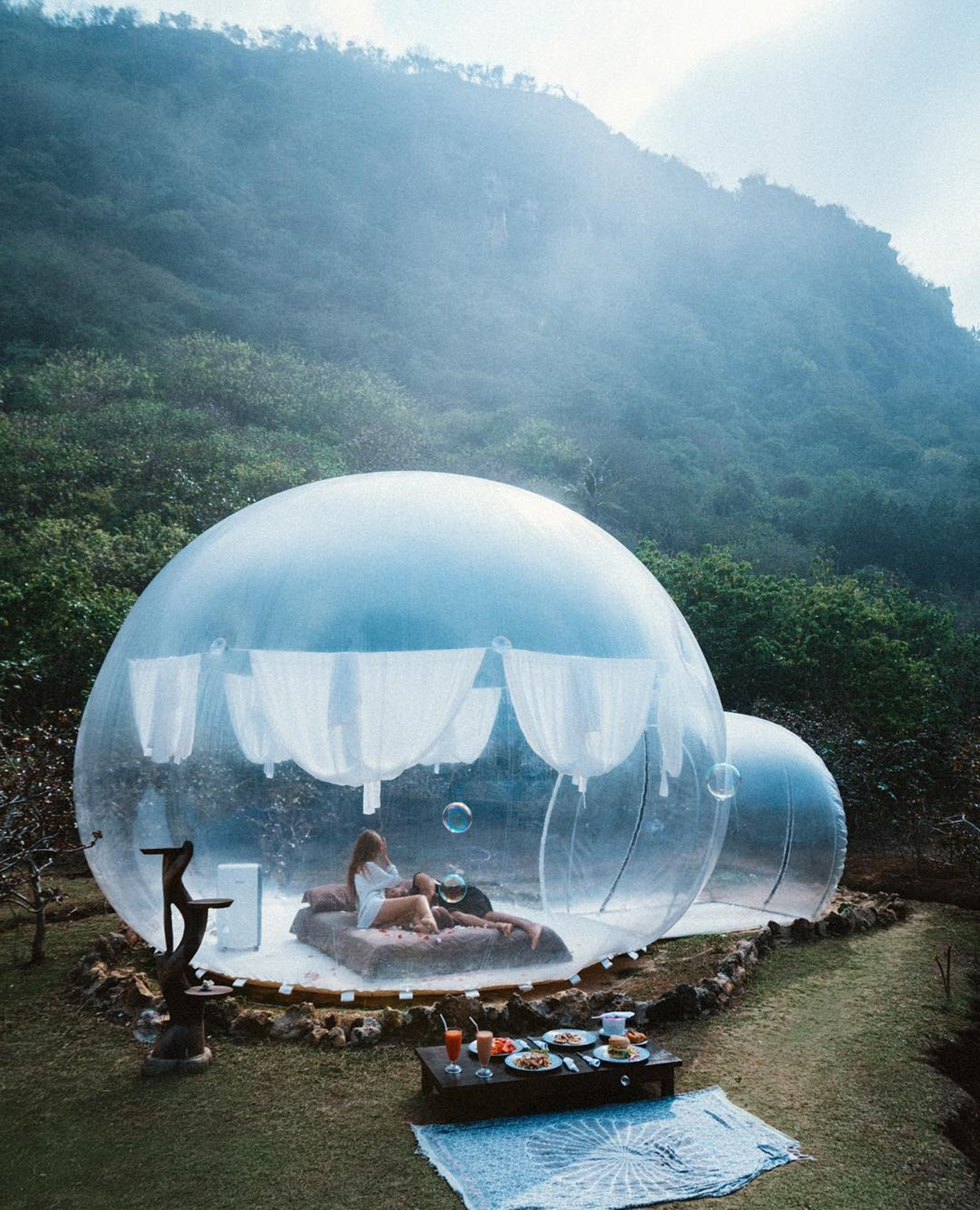 Image by bubblehotelbali
Enjoy the beautiful scenery of Bali with your soul mate from inside a bubble bedroom. Watch the starry night with a log fire burning slowly or just enjoy the sea in Bubble Hotel Bali. It offers you an unforgettable moment and the beauty of Uluwatu beach. Bubble Hotel Bali is located in Uluwatu, the south-western tip of the Bukit Peninsula of Bali, Indonesia.

Address: Jl. Batu Nunggalan No.11, Pecatu, Kuta Sel., Kabupaten Badung, Bali
Phone: 0857-9263-1625

2 | Stay in The Unique Cloud Villas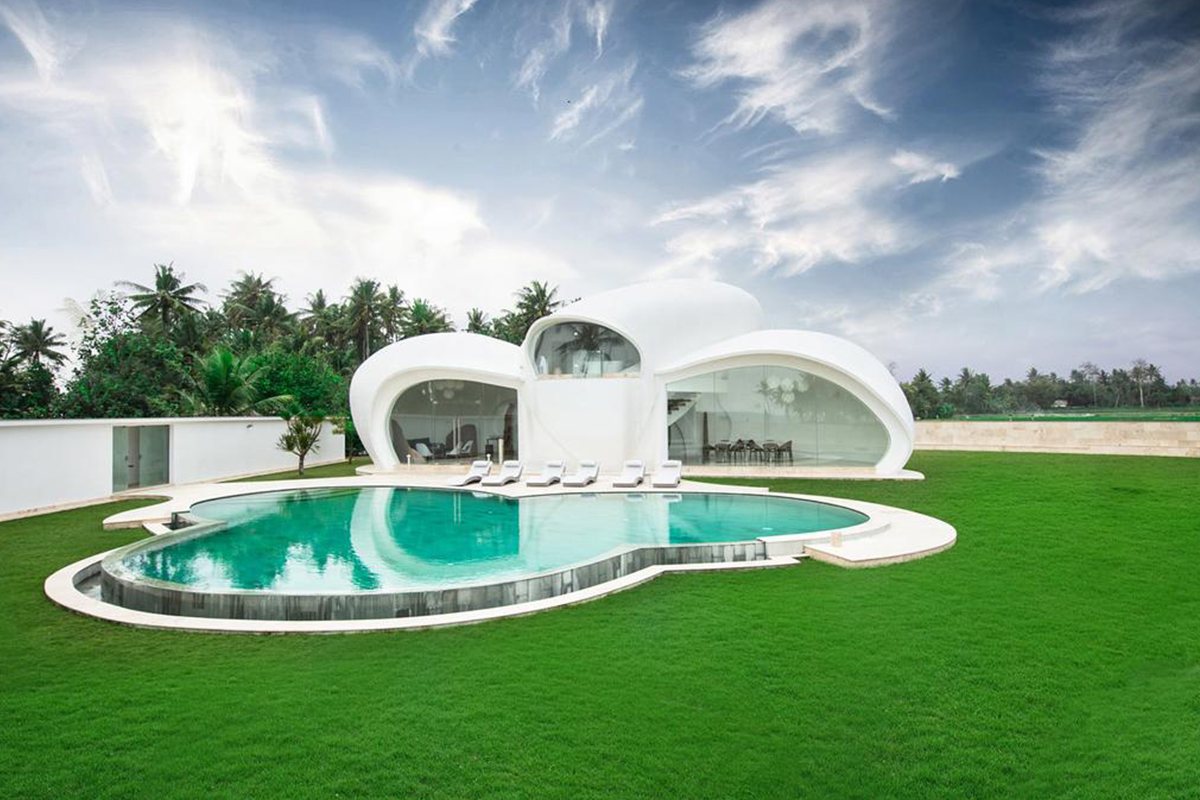 Image by https://www.booking.com
Have a great and luxurious holiday in the unique Could Beachfront Villa in Bali. Feel the heavenly and prestigious year-end vacation in a super stylish settings. Located nearby Taman Ayun Temple, this place is just perfect for your ultimate getaway.Can you imagine waking up to the beautiful scenery by the villa?
Address: Pantai Pasut, 80361 Tabanan

3 | Wake Up among The Lush View at Camaya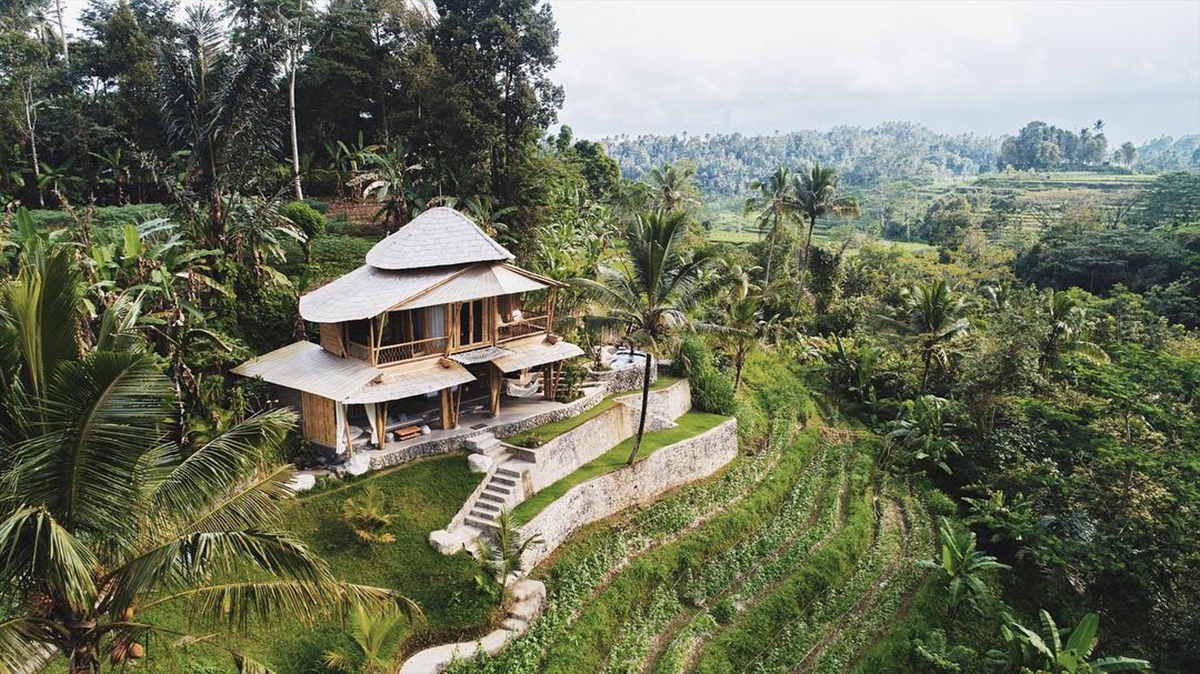 Image by camayabali
Enjoy your morning from the bamboo home and villa in Camaya Bali. Refresh your mind and body by staying away from the crowds and busy daily life in Camaya Bali. The properties are nestled amid Bali's lush green paddy terraces. Its open design offers epic scenery that gives tranquility for your mornings. Try also fun activities such as hiking among in the middle of rice terraces, private yoga classes, and cooking classes.

Address: Desa Padangaji, Amerta Bhuana, Selat, Karangasem Regency, Bali 80862, Indonesia
Phone: 0821-4446-6600

4 | Listen to The Sound of Nature at Bambu Indah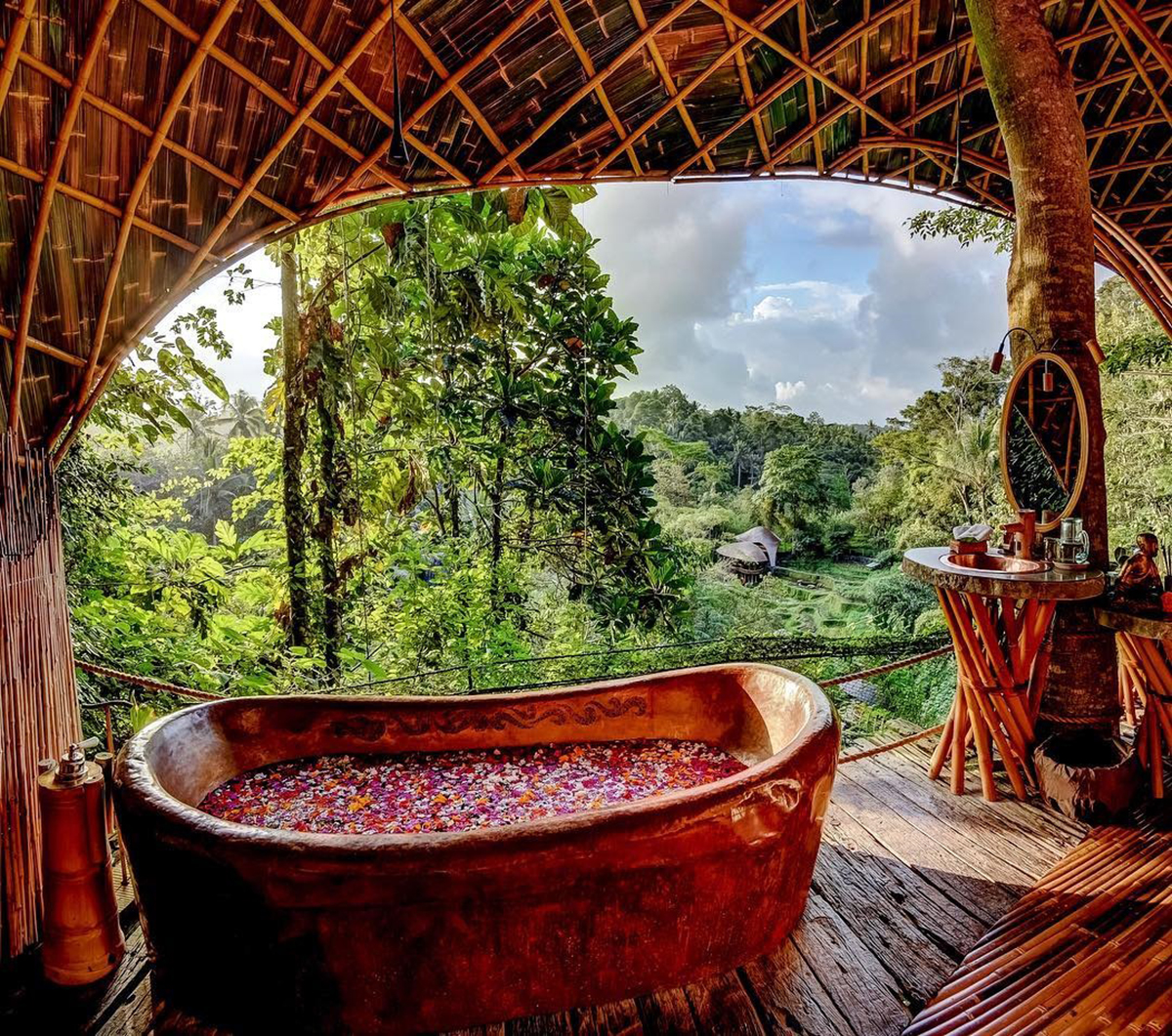 Image by bambuindah
Feel the harmony of nature at Bambu Indah. It is located in the middle of Ubud.  Bambu Indah invites us to listen to the soothing sound of nature. Its rooms do not provide television, thus you can always go back to nature and cleanse your mind. It is a perfect place to retreat from our busy life.

Address: Jl. Banjar Baung, Desa Sayan, Ubud, Kabupaten Gianyar, Bali 80571
Phone: (0361) 977922

5 | Experience The Sensation of Gravity Hotel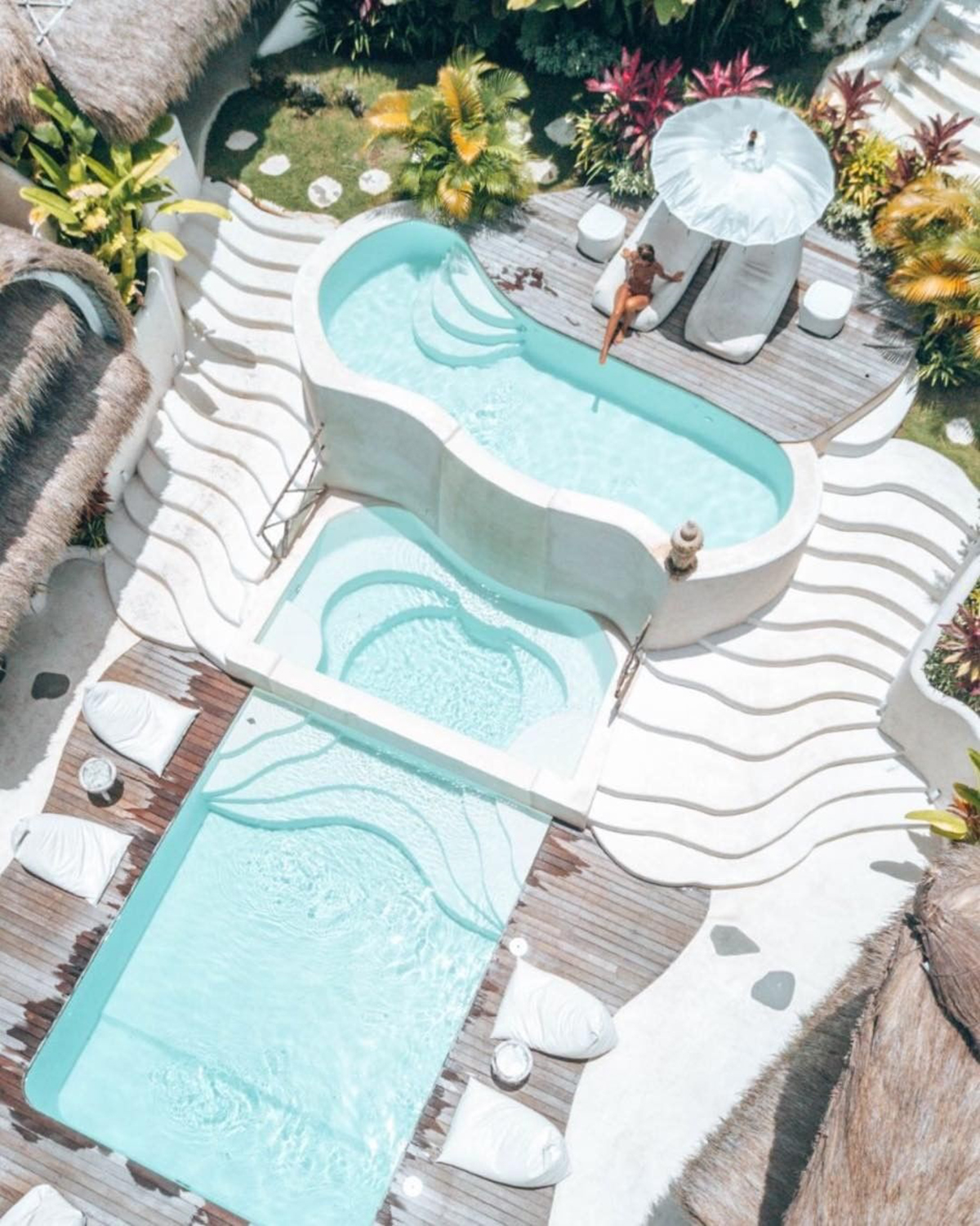 Image by gravity_hotel_bali
Try the sensation of staying in Gravity Hotel. It is located in the exquisite Bukit region, one of the secluded intimate sites in Bali. Enjoy a wonderful and scenic view from its pools. Have a room with a balcony only for yourself with a stunning open-air toilet that indulges yourself with luxury and comfort.

Address: Jl. Labuansait, Pecatu, South Kuta, Badung Regency, Bali 80361
Phone: 0858-4743-5728

6 | Have Some Edu-vacation at Secret Garden Village

Image by secretgardenvillage
Enjoy some edu-vacation that brings fun and thrilling environment to learn in Secret Garden Villa. It is situated near Bedugul Botanical Garden, Ulun Danu Temple, and Beratan Lake. Experience the intertwine of Balinese culture, unspeakable scenery of Bedugul Lake, and geometrical shape architecture. It also provides a good spa from Oemah Herborist, interesting coffee cupping session from black eye coffee and roastery, and so forth.

Address:  Jl. Raya Denpasar KM.36 Tabanan Bali 82191 - Indonesia
Phone: (0368) 2033363
                                       
7 | Taste The Local Beverages at Kumulilir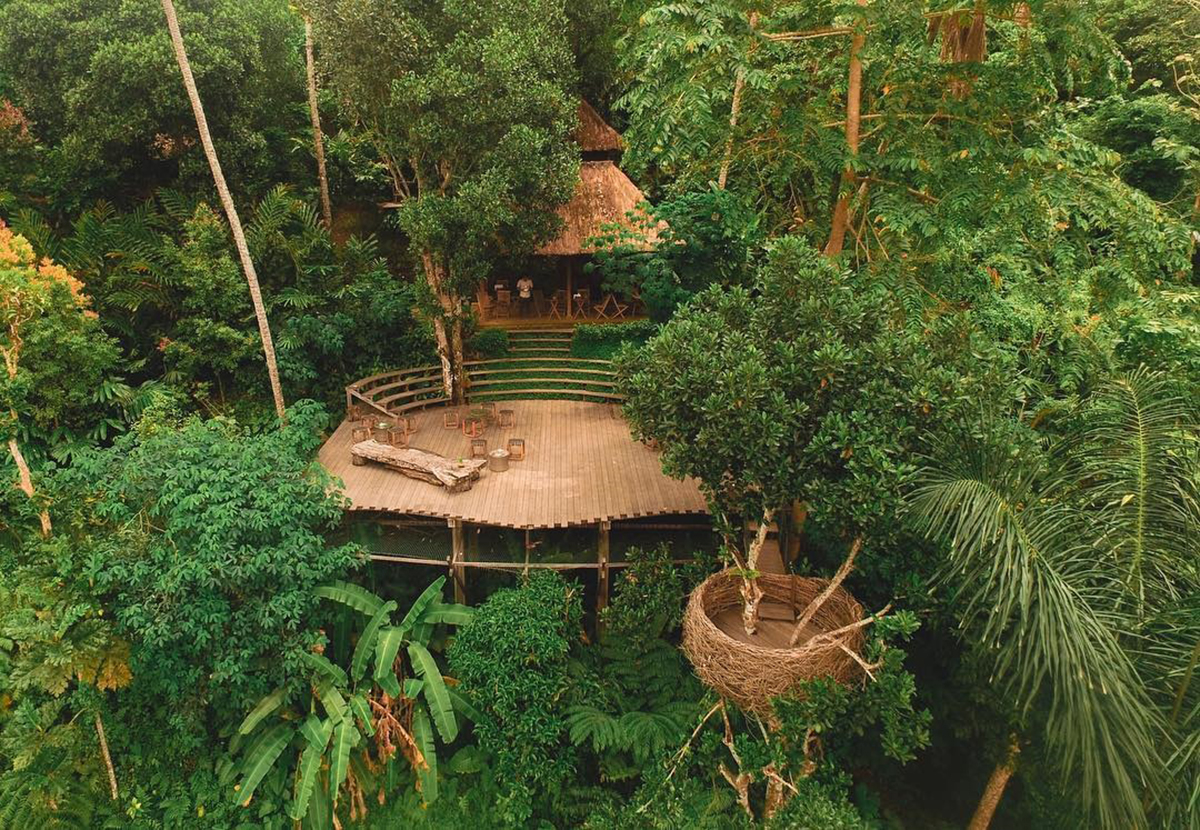 Image by kumulilir
Bring your coffee experience to the higher level with Kumulilir. Taste delicious local coffee here. Spend your time with your beloved one by sipping a cup of coffee in the middle of green lush of Tegallalang greenery.

Address:Jl. Raya Pujung Kaja No.Br, Sebatu, Tegallalang, Gianyar, Bali 80561
Phone: 0857-9285-4407

8 | Dip, Drink and Dine at Wanna Jungle Pool and Bar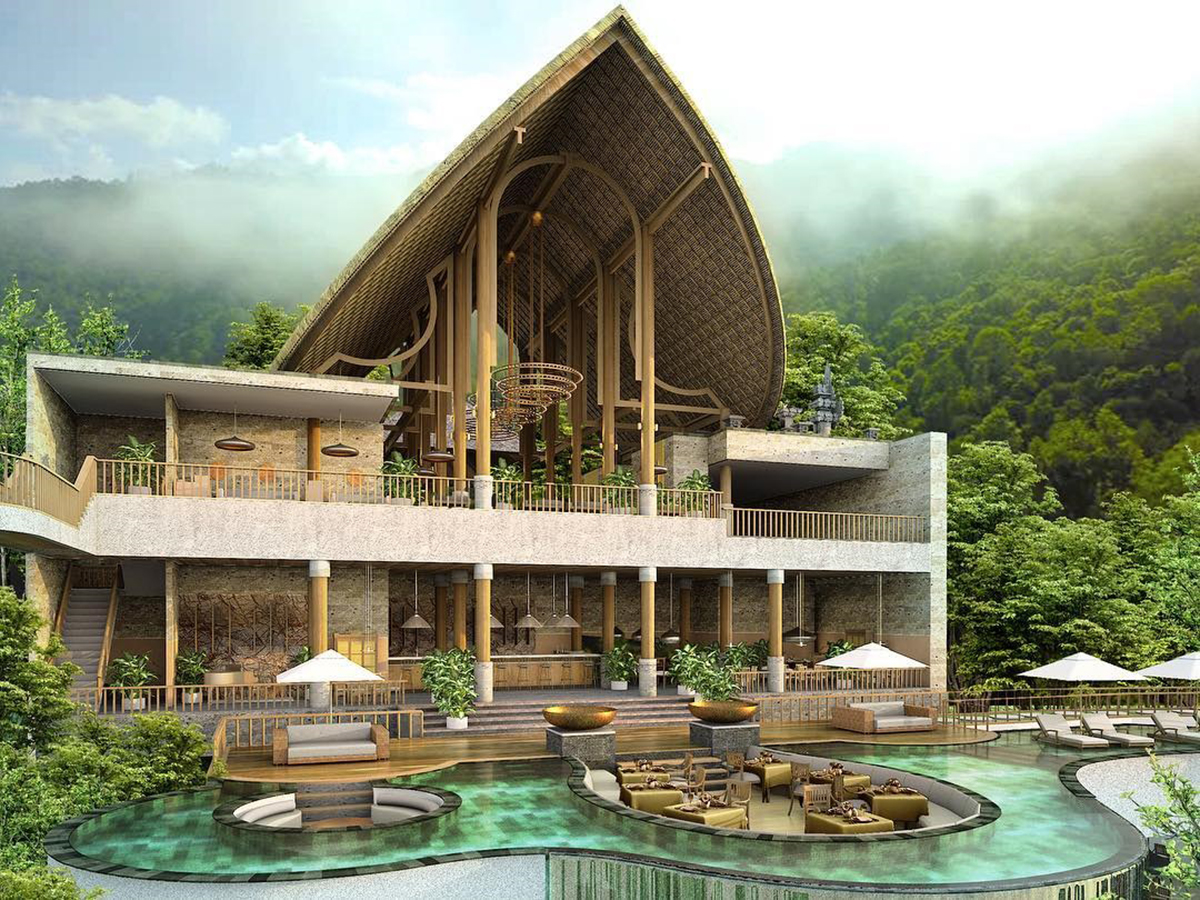 Image by wannajunglebar
Have a great drink and delicious food by the poolside at Wanna Jungle Pool and Bar. It offers you an experience of swimming in the three levels of infinity pool by pampering your eyes with a stunning view of Ubud valley. Taste delicious dishes in an open restaurant and bar nestled on the side off the cliff facing Oos River Valley. It is a perfect place for a honeymoon and relaxation at the end of the year.

Address: Banjar Bresela, Desa Bresela, Ubud - Bali 80572.
Phone: +62 361 978098

9 | Have a Fine Dining Experience at Mozaic Restaurant Gastronomique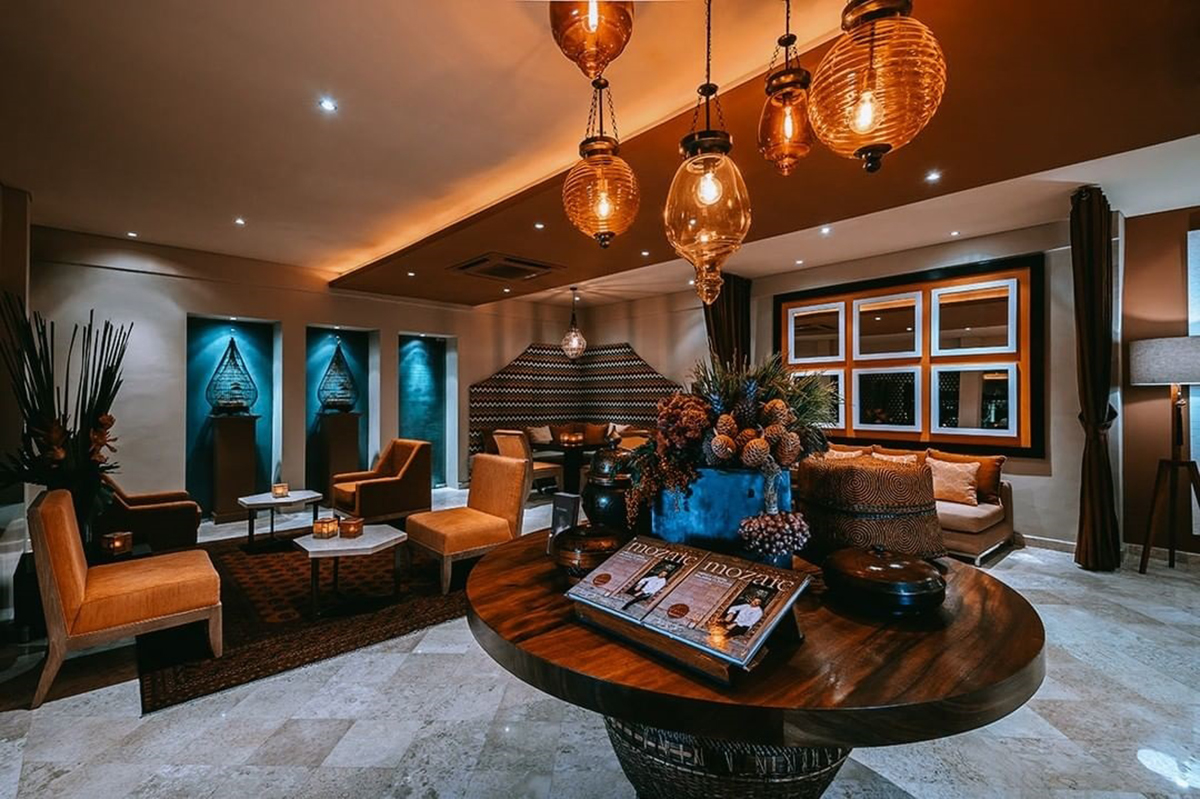 Image by mozaicrestaurantubud
Indulge yourself with a fine culinary from Mozaic Restaurant Gastronomique, Bali. It serves delicious cuisine made of local ingredients for your lunch and dinner. It also offers a private dining experience for 6 up to 36 guest and lives private performance from your chef in the workshop kitchen. Mozaic Restaurant will drive you to discover Bali and its special flavors. Enjoy the food menu and wine prepared specially for you and your beloved ones.

Address: Jl. Raya Sanggingan, Kedewatan, Ubud, Kabupaten Gianyar, Bali 80571
Phone: (0361) 975768
 
10 | Visit The Traditional Penglipuran Village

Image by desa_adat_penglipuran
If you are getting tired with beaches and modern life of Bali, you can visit Pengelipuran village and feel the traditional Balinese heritage ambiance there. Penglipuran is a Bali traditional village that was established hundreds of years ago. It is located in Kubu, Bangli. You can learn about how the locals do their daily activities and practiced ancient Balinese tradition here. You also can witness the uniqueness of Balinese architectures. Definitely, you cannot get this experience anywhere else.

11 | Explore GWK Cultural Park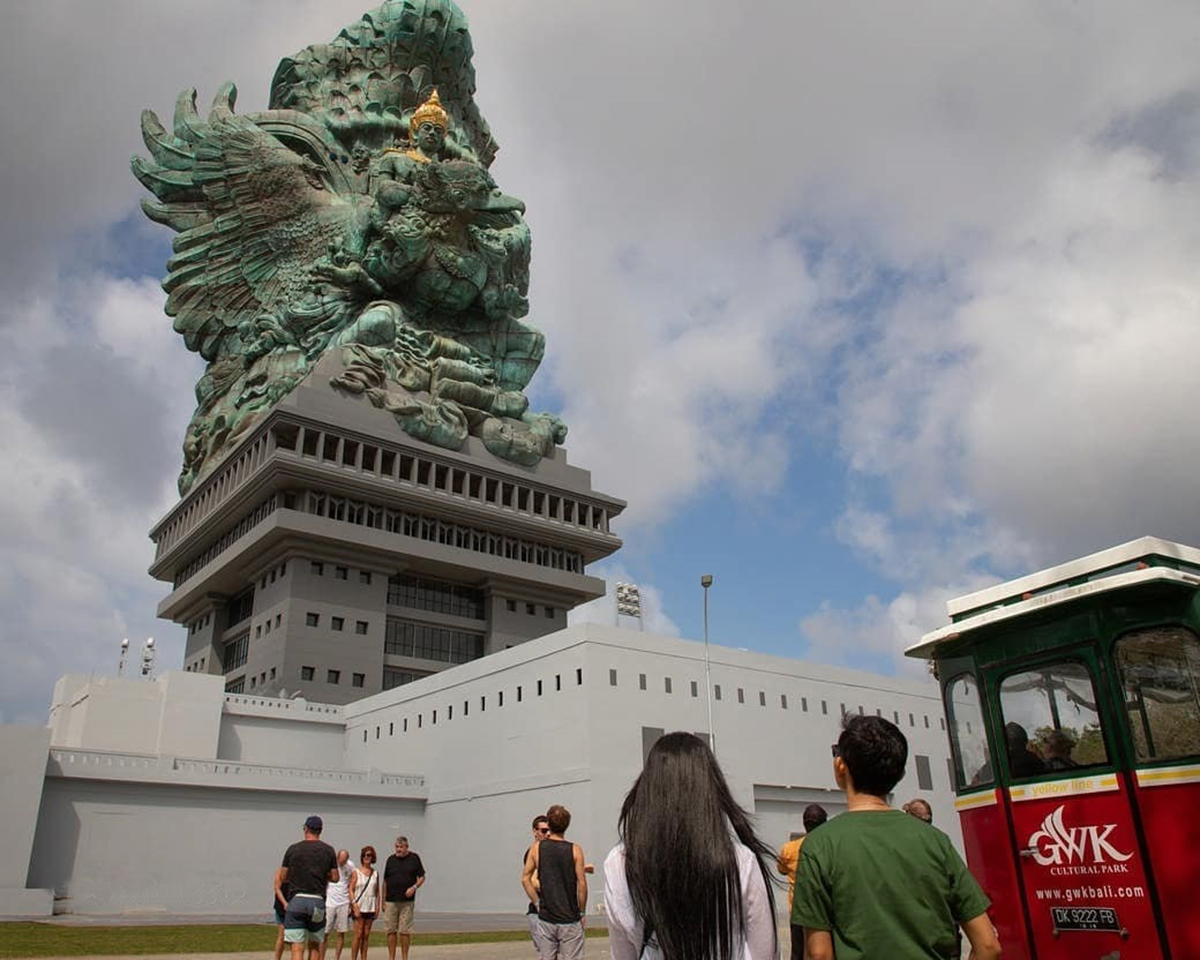 Image by gwkbali
Let's get lost at GWK cultural park, Bali. There are a lot of fun activities that you can do around Garuda Wisnu Kencana Statue, the number one cultural landmark in Bali. You can shop souvenirs in Balinese shops or dining tasty Balinese food, or enjoying the enchanted sunset by the end of the day.  You can also watch various performances here. It is a good place to spend your year-end holiday with your family.

Address: Jl. Raya Uluwatu, Ungasan, Kuta Selatan, Badung 80364, Bali-Indonesia
Phone: +62 (361) 700 808

12 | Stroll along The Dreamy Tegalalang Rice Field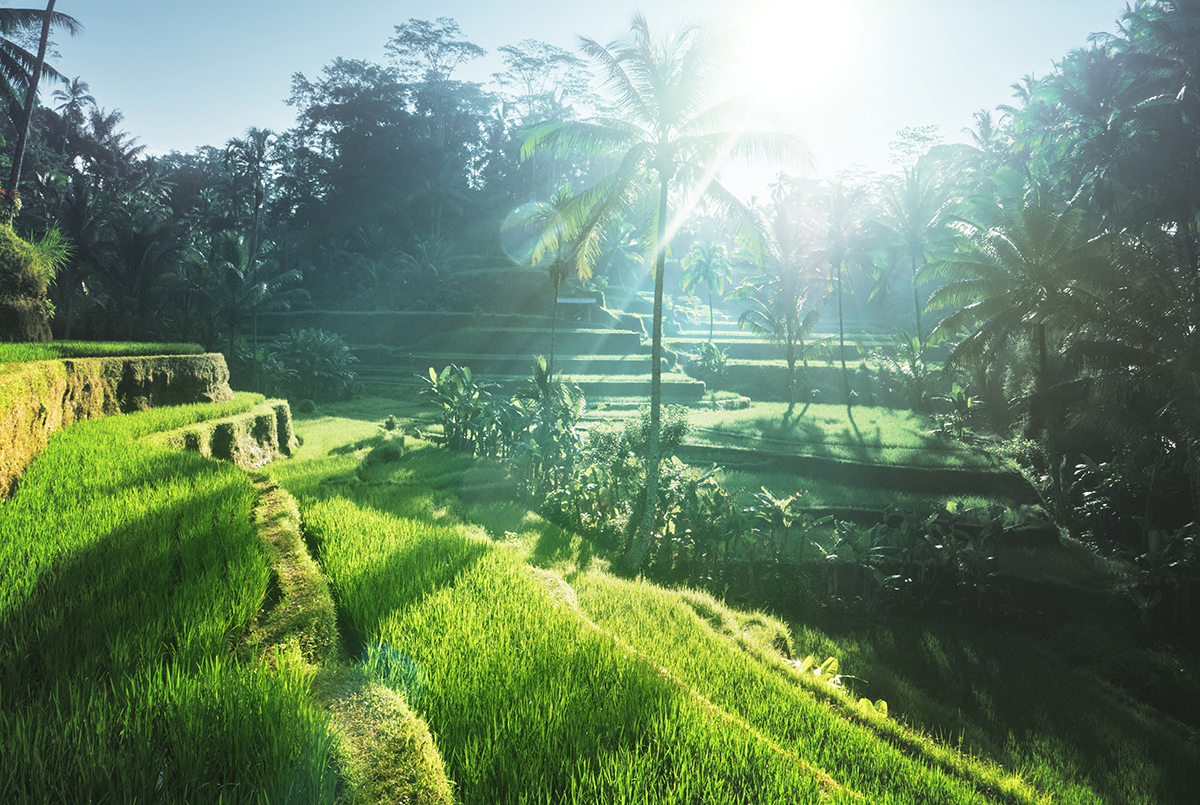 Image by Shutterstock
Calm your mind by strolling along in Tegalalang rice field terrace. It is located in Tegalalang Village the northern part of Ubud, Bali. Soak yourself in the lush of rice field terrace. Don't forget to keep your memory here by taking a photo in the scenic view of Tegalalang greenery.

13 | Relaxed in The Unique Prana Spa, Mango Tree Spa and Bamboo Spa
Pamper yourself by having a relaxing spa during your year-end holiday in Bali. There are a lot of places offering good spa in Bali, for instance, Prana Spa Mango Tree Spa and Bamboo Spa. Enjoy a good Ayurvedic treatment in Prana Spa to escape from a crowded Seminyak. Or.  You may go to Mango Tree Spa by L'Occitance when you are in Ubud, Bali. Try its signature massage with mango oil while you are listening to the flow of Ayung River. But, if you are in Jimbaran and want to have a spa that is as good as in Mango Tree Spa in Ubud, you may go to Bamboo spa by L'Occitance. It is just 15 minutes away from the airport. Thus, you can go there right away after a tiresome flight to energize your body and refresh your mind. Retain the balance of your body, mind, and spirit here.  

Prana Spa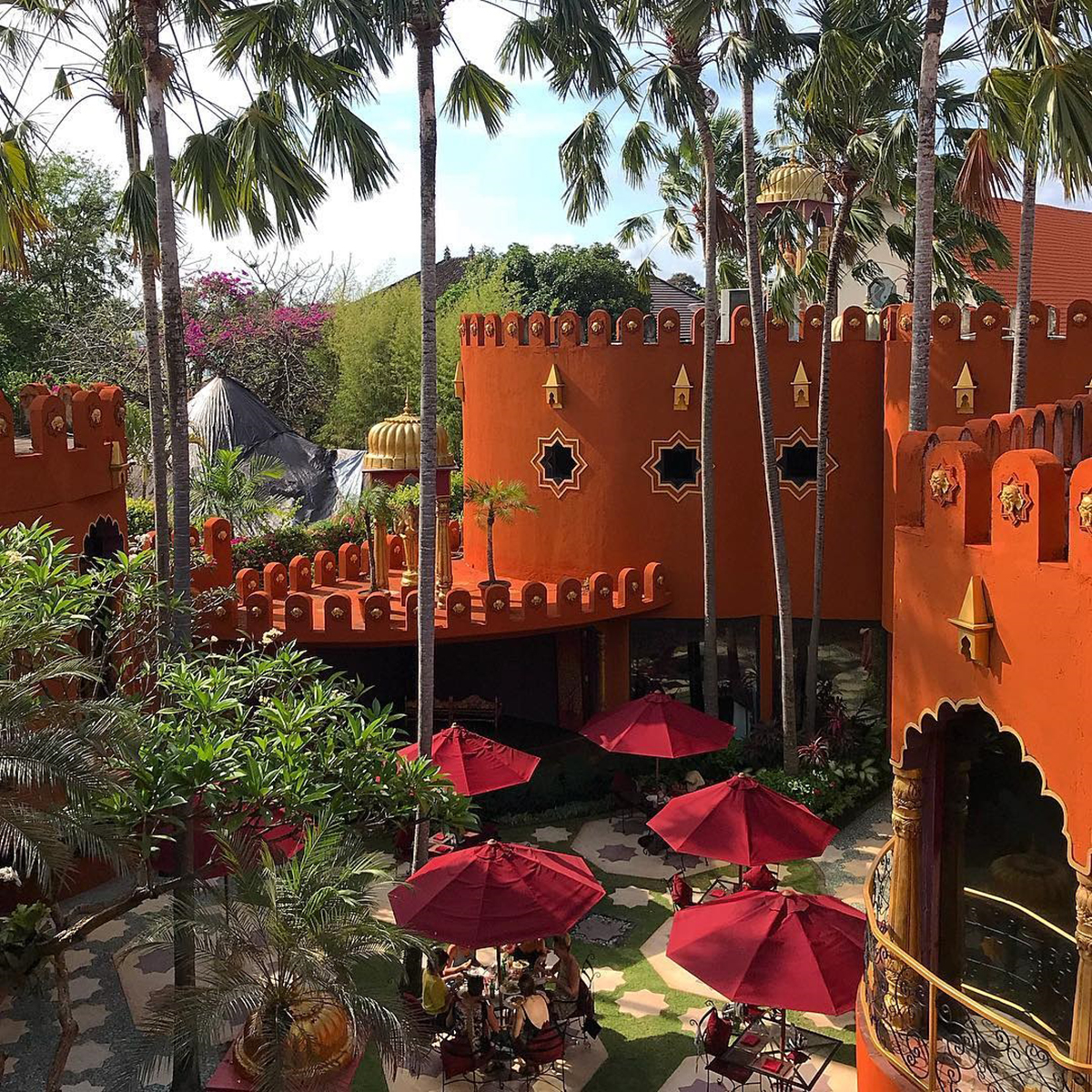 Image by pranaspabali

Address: Jl. Kunti I No. 118 X, Seminyak, Kuta, Seminyak, Kuta, Kabupaten Badung, Bali 80361
Phone: (0361) 730840
Mango Tree Spa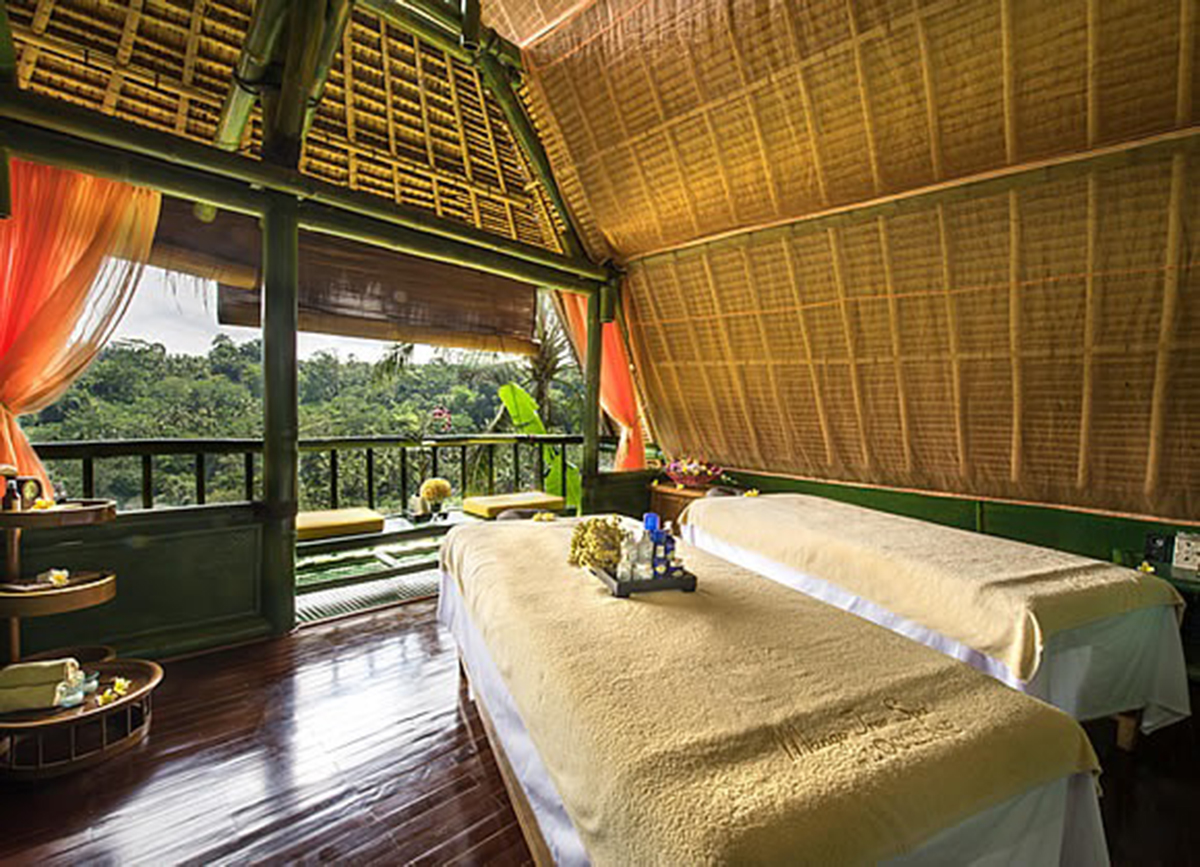 Image by mangotreespa
Address: Jl. Raya Kedewatan No.47, Kedewatan, Ubud, Kabupaten Gianyar, Bali 80571
Phone: (0361) 975478
Bamboo Spa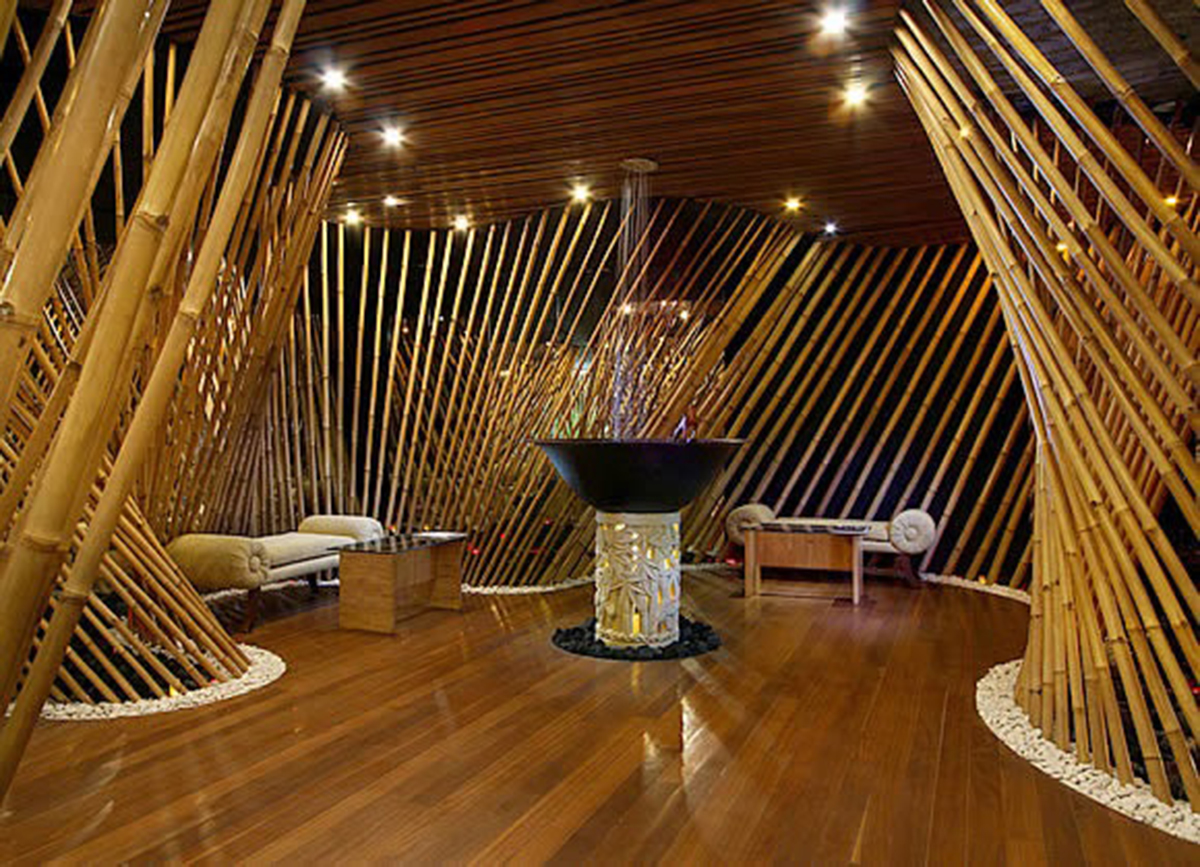 Image by bamboospabali
Address: Jl. Uluwatu, Jimbaran 80361, Bali, Indonesia
Phone: (62) 361-704551

14 | Explore The Instagramable Nusa Penida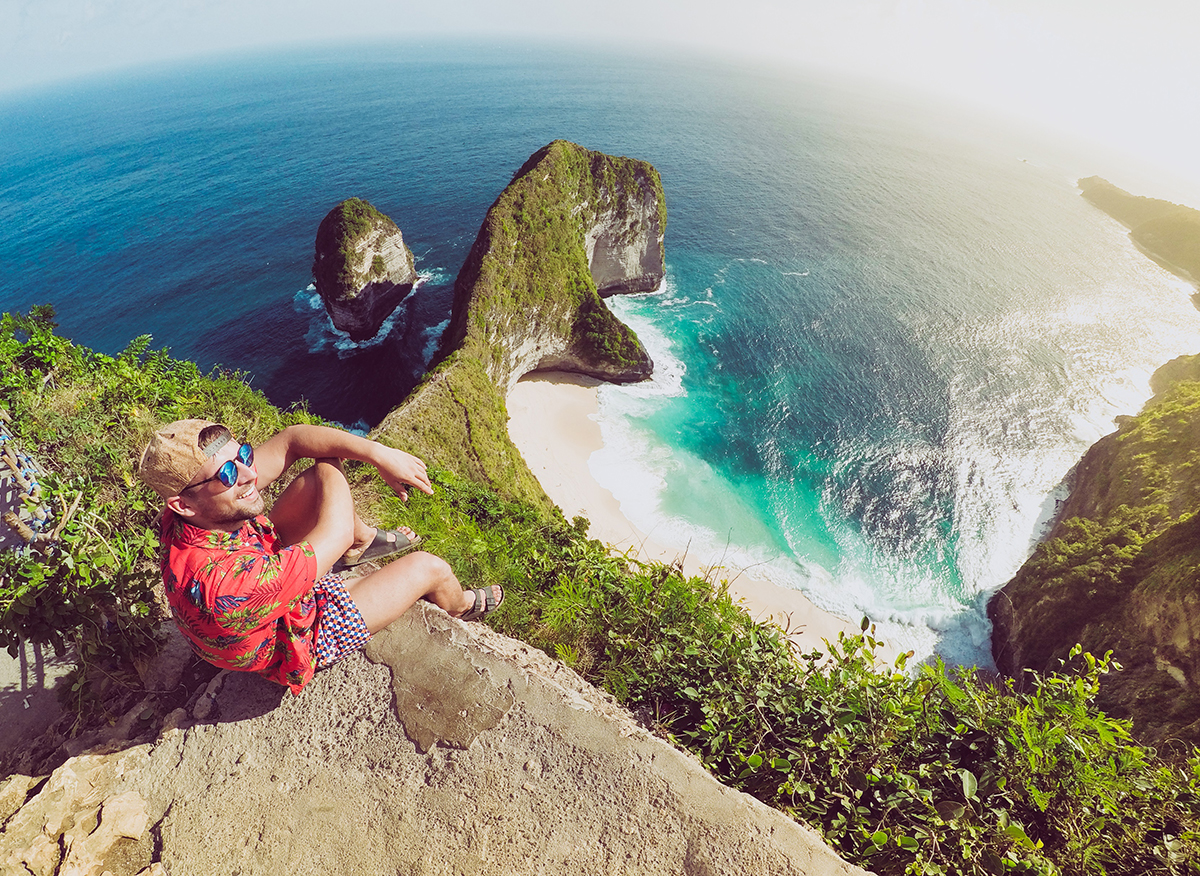 Image by Shutterstock
Explore the breathtaking view of Nusa Penida, Bali. It is an island located in the southeast of Bali Island, named Klungkung Regency. It is about 90 minutes from Sanur beach by a boat.  Enjoy the green headland and the deep blue of Indian Ocean from a top of Klingking Hill. Be an Instagram baby by taking a photo in Kelingking Secret Point, one of the hottest spot in Nusa Penida. There are a lot of scenic places that you can visit such as, Malibu Point Bay, Mentigi traditional market, and so on.

15 | Hike Mount Batur for First Sunrise of 2019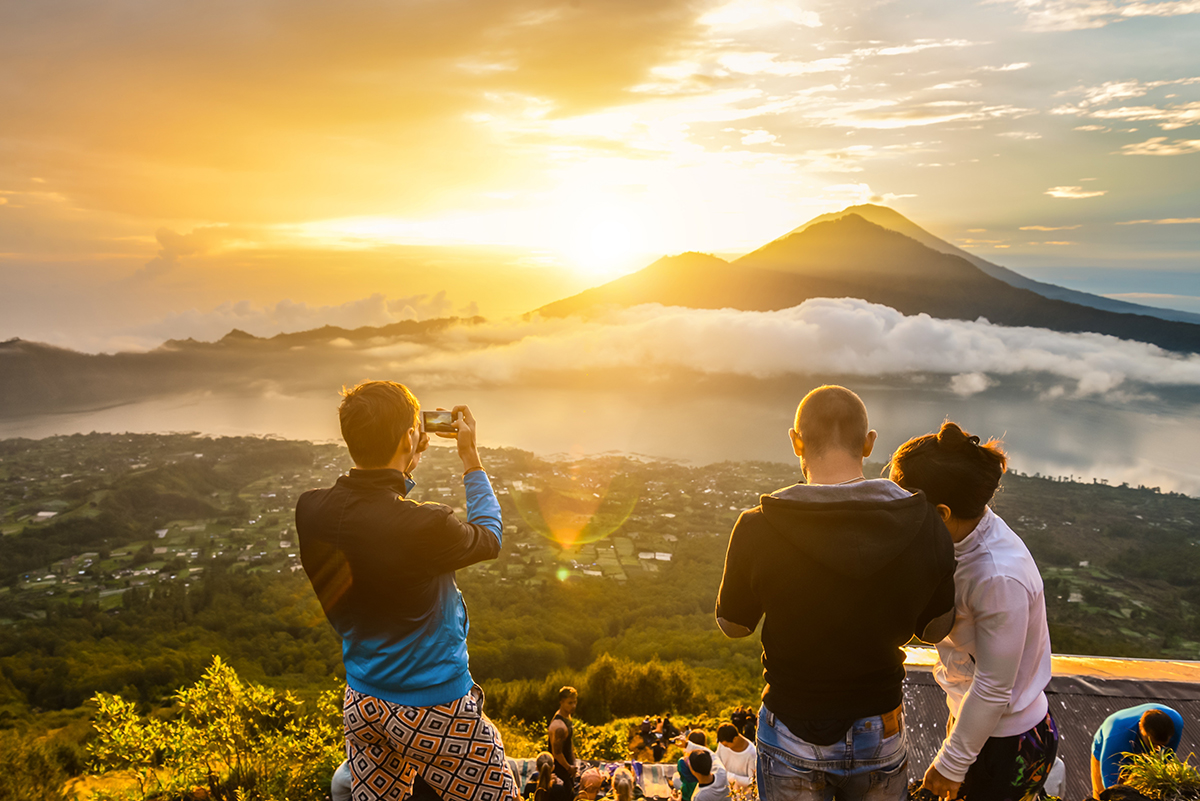 Image by Shutterstock
Be the sunrise seekers for a while, and feel the excitement to witness the beauty of the first ray of light in 2019. Enjoy the exquisite morning sky from Mount Batur, an active volcano located in North West of Mount Agung Bali. However, prepare yourself well for the trekking, steep trail, and cold weather by wearing good footwear and warm clothes. Every step of the journey to the mountain top will be well spent, as you gaze upon the breathtaking sunrise at the beginning of 2019.
Image Source of Header Banner: kumulilir