With Valentine's Day coming up, why not treat yourself to a vacation in Lombok? After all you definitely deserve the break!
Even if you're traveling alone, the vibrant vibe and friendly people will make you feel accompanied. With its beautiful beaches and a unique culture that has been preserved so well over the years; we highly recommend Lombok for your next Valentine's getaway. Who knows, maybe you'll even find that special someone too!
Idea Number One: Visit the 3 Gili islands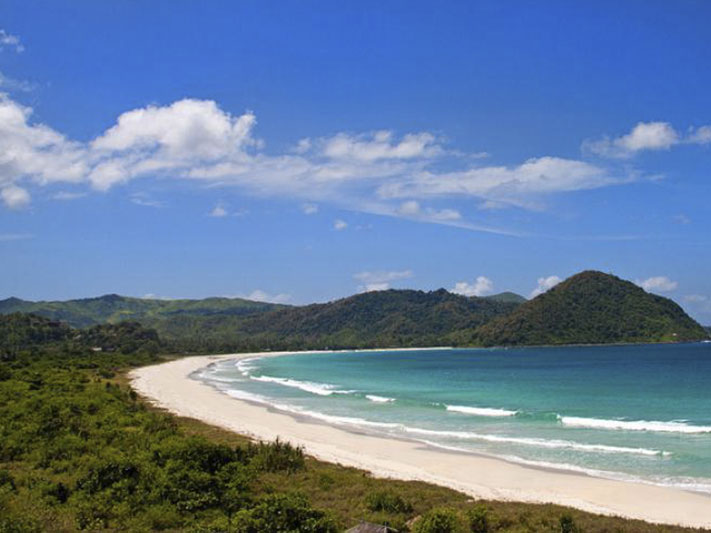 Photo source: www.vibiznews.com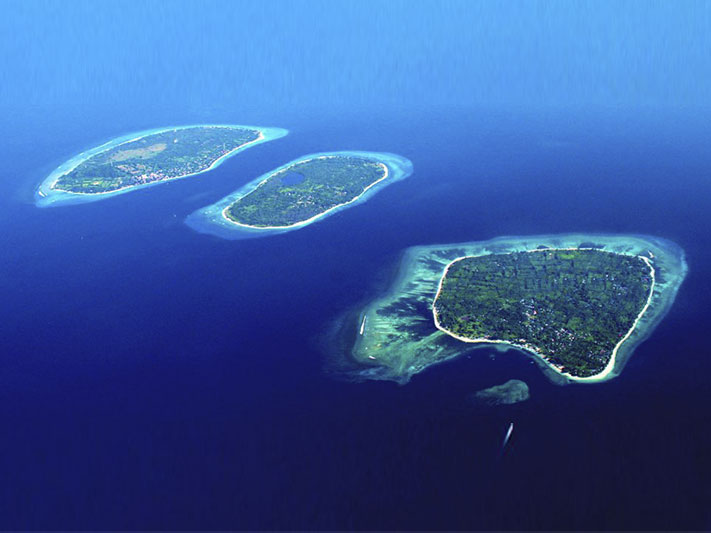 Photo source: www.almarik-lombok.com
When in Lombok, you have to visit the three Gili islands. The islands are easily accessible from Teluk Kode harbor in Lombok. Are you looking for a more social atmosphere where you can meet new people and spend the evenings drinking? Then Gili Trawangan is for you. If you prefer quiet and serenity with lovely diving spots, then Gili Air is the perfect place for your endeavors; and as for Gili Meno, it is the balance of the two but known to cater more to couples. It doesn't matter if you can't decide because any island you choose, it is going to be a day well spent.
Idea Number Two: Beach Hopping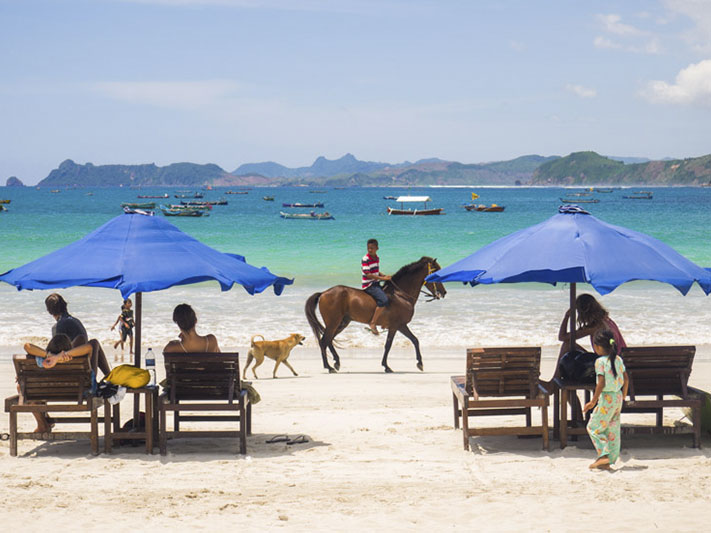 Photo source: www.sunshineseeker.com
If you're looking for a more solitude Valentine's day, beach hopping in Lombok is a great choice. The beaches are less crowded because most tourists flocked to the three Gilis. Lombok is home for a number of very beautiful beaches, and a few of the favorites all happen to be in the southern region. So, if beach hopping is on your list, then renting a car and driving down south is a great way to spend your time. You'll most likely bump into fellow travellers looking to get away from the hustle and bustle in these regions, or some local children, playing around after school hours. A few of the favorite beaches are:
· Selong Belanak Beach (South West of Lombok)
· Tanjung Aan Beach (South of Lombok)
· Kuta Beach (South of Lombok)
Idea Number Three: Explore villages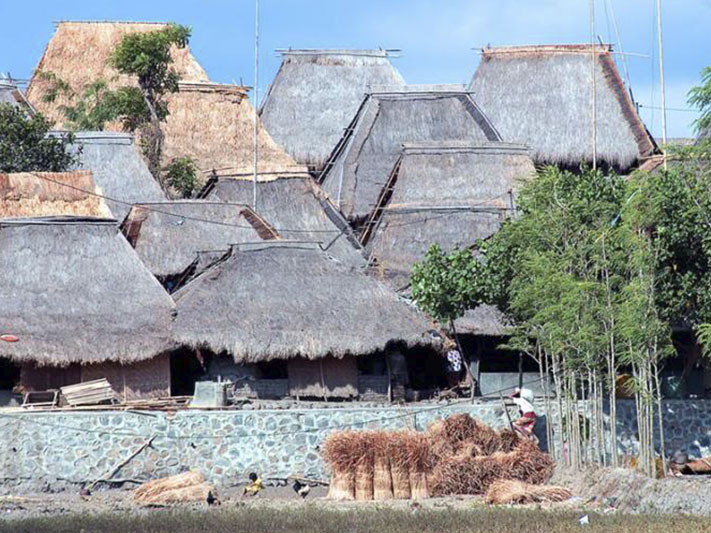 Photo source: www.photobucket.com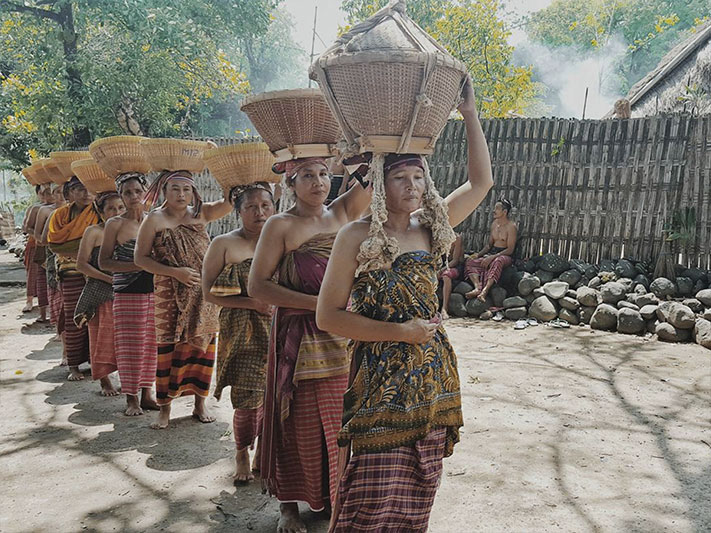 Image by: www.seputarpernikahan.com
The local Sasak people are fantastic and friendly people, with a passion for creativity as shown in their handicrafts and woven fabrics. Exploring their villages is an experience worth looking into. The villagers usually perform traditional dance as they welcome you to their homes that are built with grass roofs, bamboos, and rattans. While you visit the villages, don't be afraid to ask questions and learn more about them as they tell you tales of their history and cultural backgrounds. If you are lucky, you may even witness a Sasak wedding, where the people will march across the village in celebration. Below, are three villages that welcome tourists and each one is available on tour groups.
· Sade
· Senaru
· Pujut
Idea Number Four: Visit Traditional Markets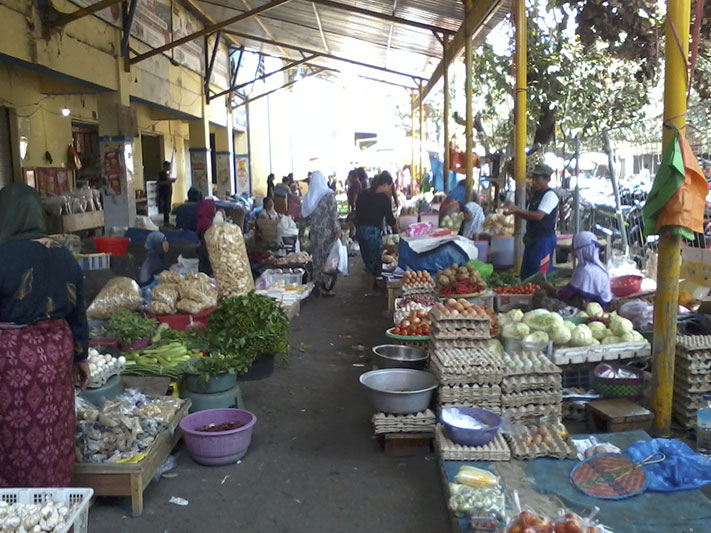 Photo source: www.1.bp.blogspot.com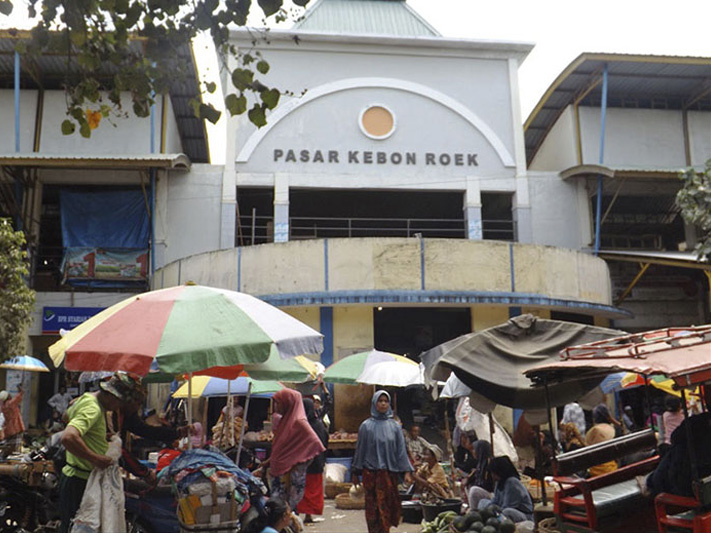 Photo source: www.andyhardiyanti.com
Not to be mistaken with the tourist markets, the traditional markets in Lombok are the main source of produce on the island. Filled with busy shoppers and sellers, the traditional market is great for the traveller looking to experience true Lombok life. Here, you can expect to find: tropical fruits and vegetables, fishes and poultry as well as handcrafted items that are great for souvenirs. Bargaining is acceptable and as marketplaces go, there is a pungent smell in these markets, but don't let that scare you away, because spending time here and striking up a conversation with a seller may be just the cultural experience you were looking for.
· Pasar Sengkol
· Kebon Roek
· Pasar Mantang
Idea Number Five: Chasing Waterfalls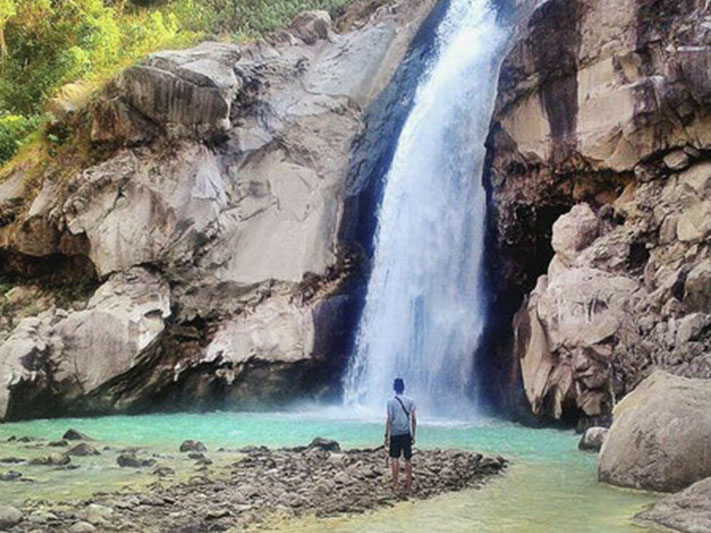 Photo source: www.image.jimcdn.com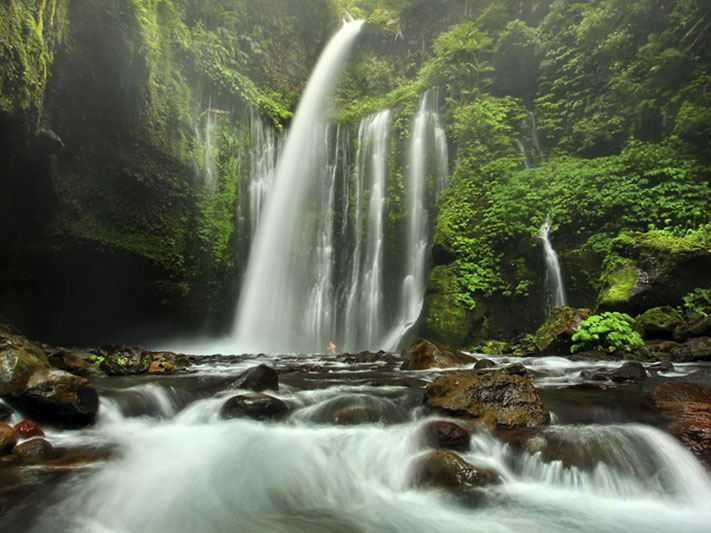 Photo source: www.cabeoutdoorservice.com
Lombok has some of the most beautiful "secret" waterfalls in Indonesia. For many of them, a trek is required, but the views you witness at the end of your hike is definitely worth the walk. Below are three waterfalls, you should not miss out on, and for most of them it is wise to bring a bathing suit with you, as you are going to want to go for a dip. The trek may be a bit slippery during the rainy season, so non-slip shoes are recommended. Try to allocate a few hours in your day for each waterfall as you'll want to linger around the gorgeous flow of water as it cascades downwards.
· Tiu Kelep Waterfall
· Air Terjun Jeruk Manis
· Mangku Sakti Waterfall
Photo source of header banner: www.sunshineseeker.com