Plan your greatest escapade and enjoy every moment, by putting these 13 hotels as your first choice in savoring the moments!

1 | Alila SCBD Jakarta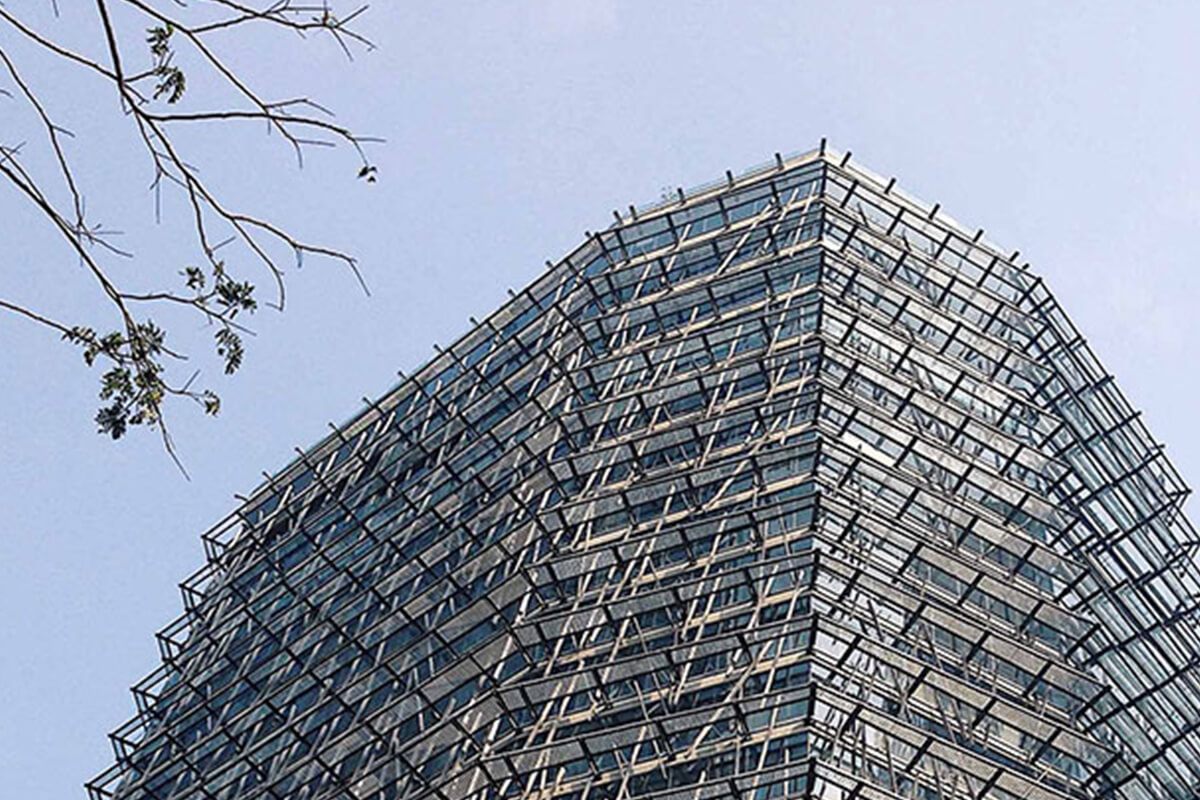 Image by www.whatsnewjakarta.com
Looking for a great location to stay at? Strategically located in one of Jakarta's business district, Alila SCBD is the place for you! The anticipated second hotel of Alila in Jakarta, Alila SCBD opened in mid-2018. Enjoy the local cuisines with a bit of an international taste in international restaurants such as Jean-Georges Vongerichten's "Vong Kitchen Grill" and "Le Burger" or rooftop bars like "Sake No Hana" and "Hakkasan". To enjoy your night even further, you can also have some fun at the "Omnia" nightclub. Book a night or two in one of these 227 rooms and suites of Alila for an amazing stay.

2 | Park Hyatt Jakarta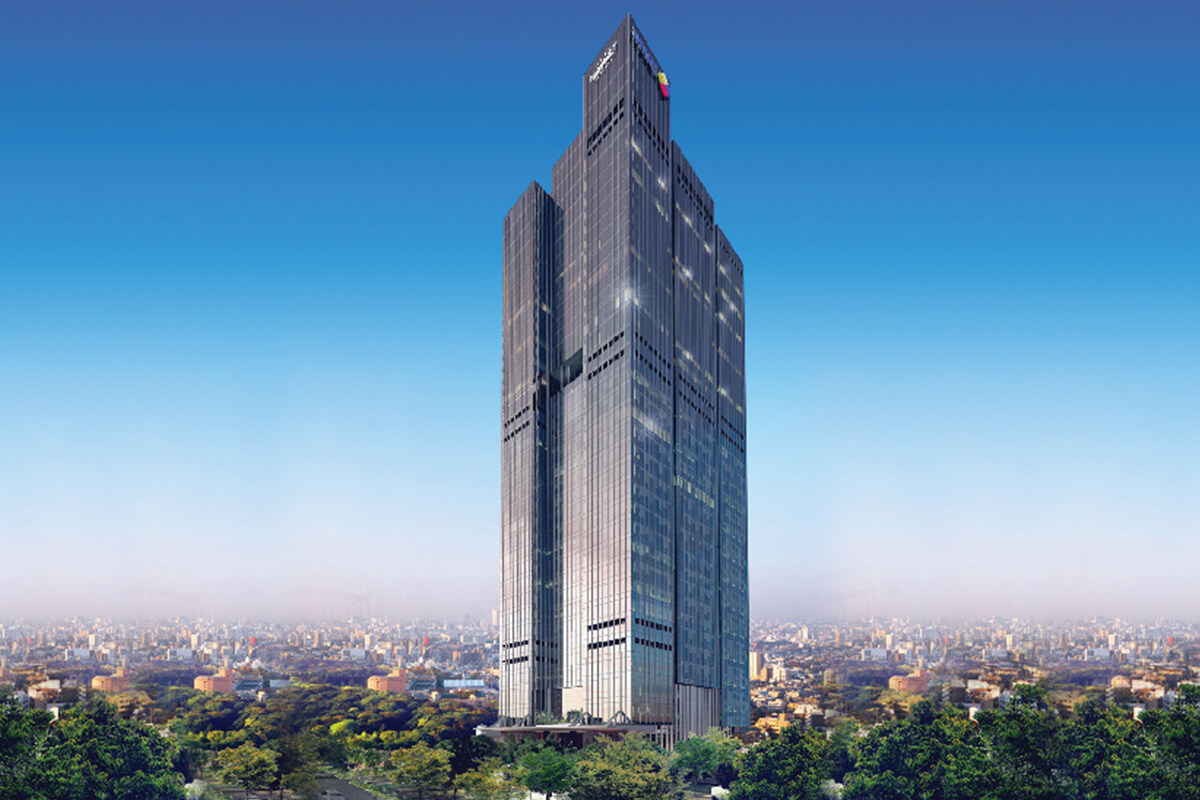 Image by assets.hospitalityonline.com
Situated in the heart of Jakarta, Park Hyatt Jakarta will be occupying the 17th floor of the MNC media tower, with its 221 guest rooms. This hotel will be the first Park Hyatt branded hotel in Indonesia and will be the go-to venue for various upcoming and exciting events. Await the opening of this luxurious hotel in mid-2019!

3 | Intercontinental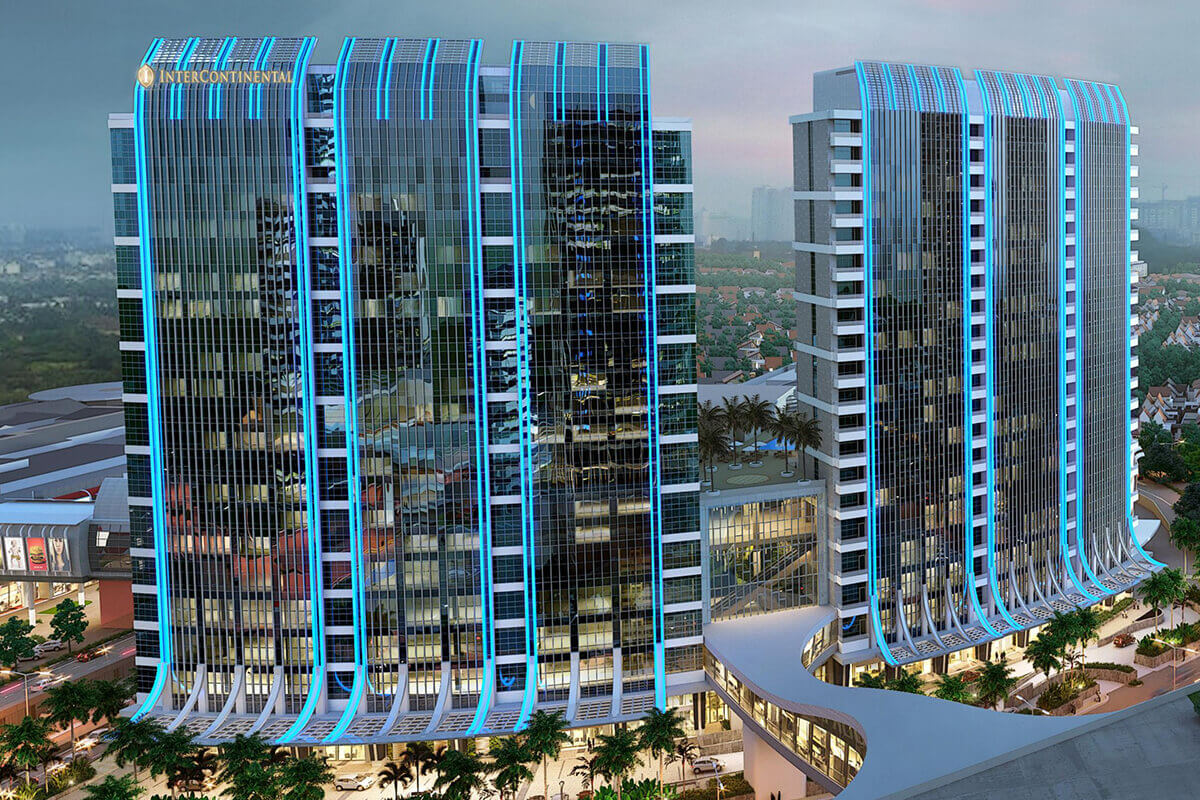 Image by ihg.scene7.com
Featuring 309 luxurious hotel rooms and 310 serviced residences, the highly anticipated InterContinental Hotel Pondok Indah Hotel and Residences will be welcoming their guests by November 2018. With their very strategic location in the middle of Pondok Indah City Center, it will be impossible to miss this high-end hotel. It also offers a large conference and banqueting facility, outsourced restaurants and bars to guarantee the satisfaction of all your needs. Intercontinental will also be connected to the office towers, PIM 1, PIM 2 and PIM 3. You definitely would not want to miss the chance to pamper yourself in this deluxe hotel with easy access to an exciting shopping trip to the most visited malls in Jakarta.

4 | St. Regis Jakarta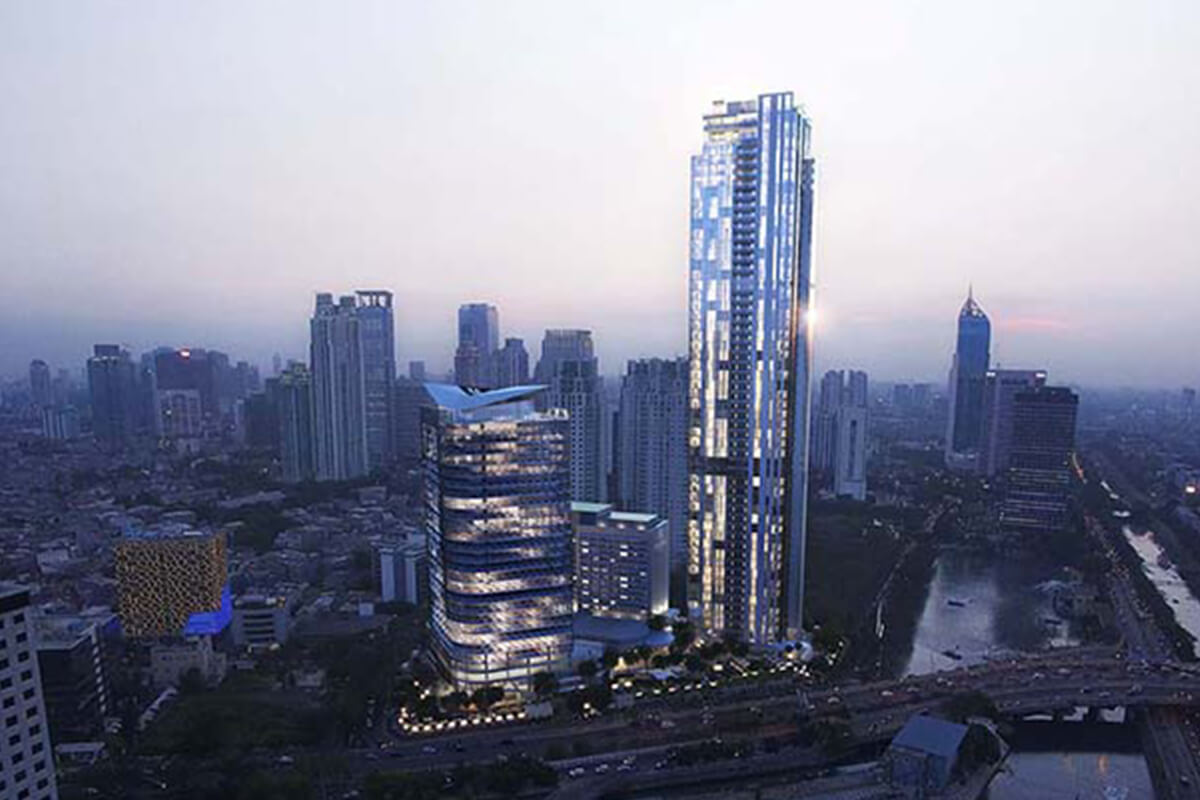 Image by whatsnewjakarta.com
The luxurious St. Regis Jakarta and their residences are located in Rasuna Said Kuningan and will be opening their doors by January 2019. As a project by both Starwood Hotels & Resorts Worldwide and Rajawali Property Group, this hotel is bound to be one of your most luxurious hotels and thus long-awaited by many excited future guests. The St. Regis Jakarta will offer 280 gorgeous guest rooms and suites, an all-day dining venue, a fine dining venue, and 2 other exquisite restaurants, The Deli, the signature St. Regis Bar and a whopping 3,600 square meters of expansive function space for events and meetings.

5 | Langham Hotel & Residence Jakarta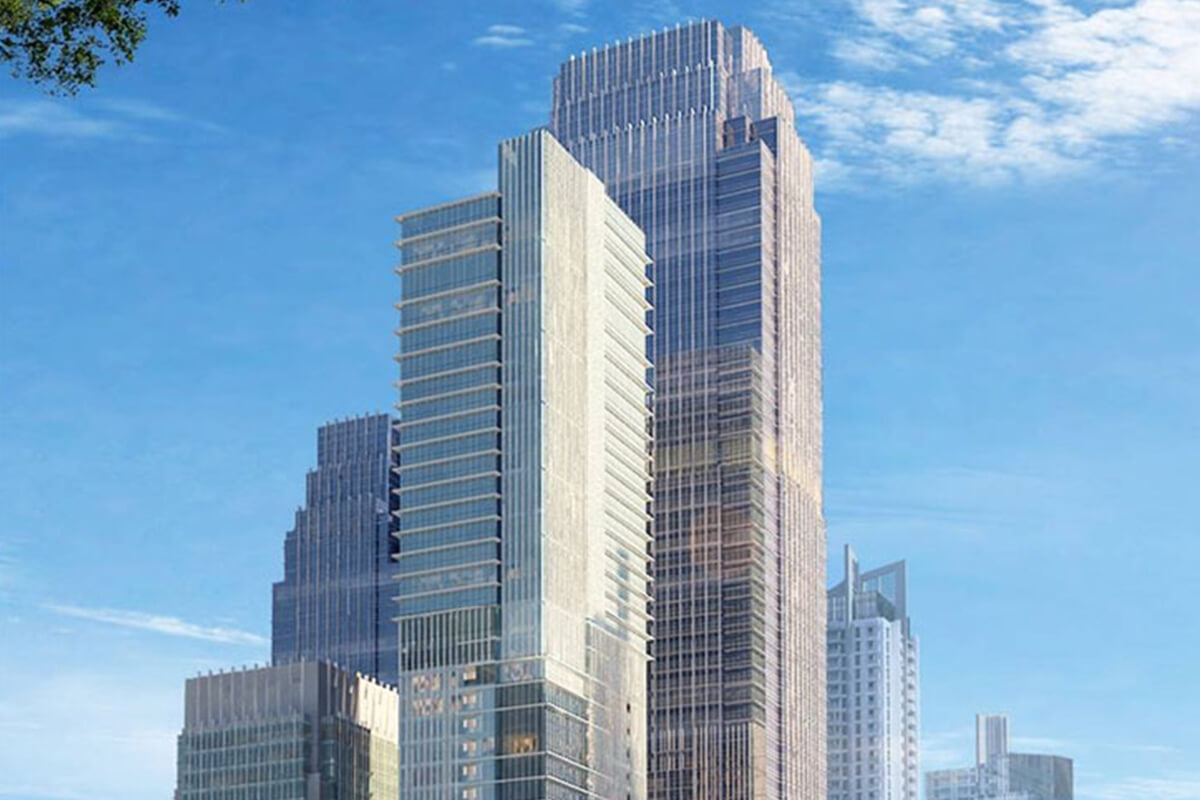 Image by whatsnewjakarta.com
Soon to be standing tall in District 8 Lot 28 and located in the heart of SCBD is the forty-three storey building known as the Langham Hotel & Residence Jakarta. This ongoing Agung Sedayu Group project will feature 30 suites and 170 guest rooms for the hotel and 57 Langham Residences in the same tower. It is also completed with an indoor swimming pool and a spa with a fitness center. Also offered by this beautiful hotel is a wide choice of dining outlets like the Palm Court, modeled after their namesake in London; a Cantonese restaurant called T'ang Court, a sake and sushi bar, a Sky Bar and Lounge and also an all-day Club Lounge available for your food and beverage needs throughout the day. Don't forget to book a room for a pleasant stay at Langham Hotel & Residence Jakarta in 2019.

6 | Waldorf Astoria Jakarta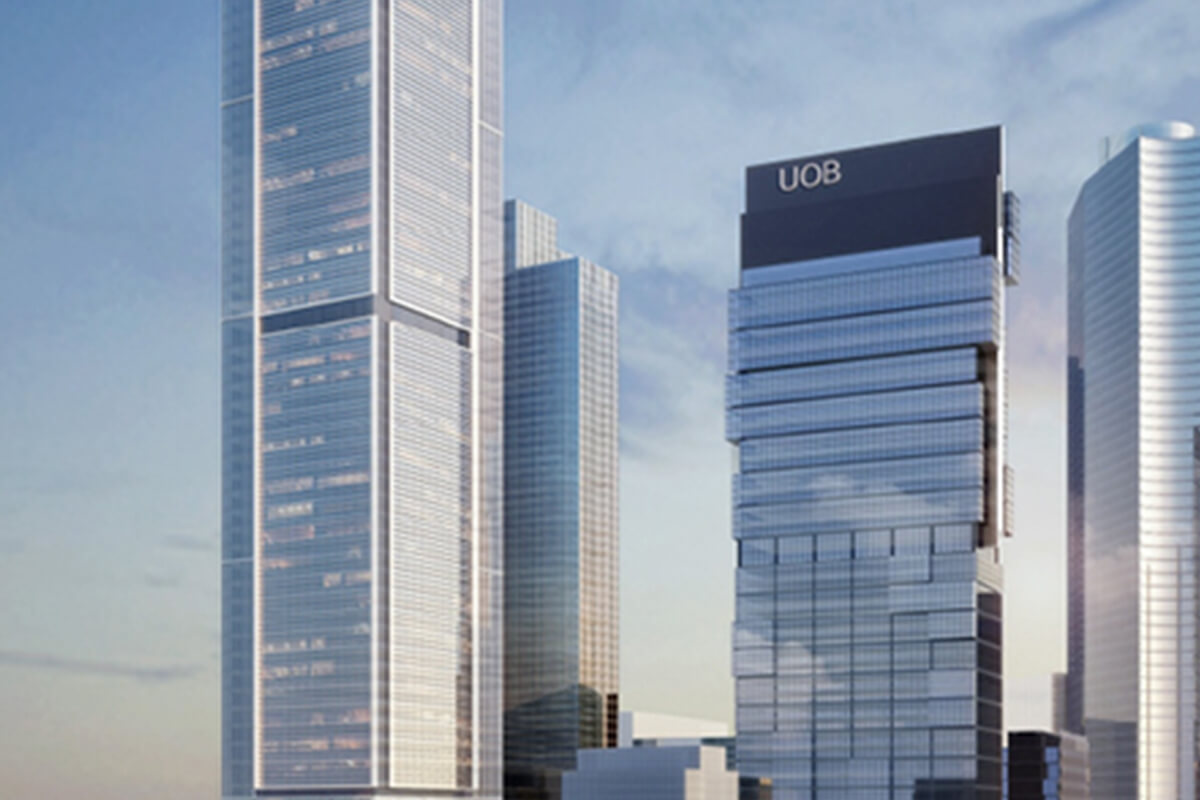 Image by whatsnewjakarta.com
Anticipate the soon-to-be tallest hotel in the city with 74 floors and 181 well-designed guest rooms and suites, the first Waldorf Astoria in Indonesia by Hilton Worldwide. Located in a popular area of Central Jakarta, Waldorf Astoria will be inside the upcoming Thamrin Nine Complex, also opening in 2020. You can also find specialty restaurants, a destination bar, library lounge, an exquisite outdoor pool as well as a refreshing health club and spa. Not to forget their famous and signature Peacock Alley lobby lounge to complete the stunning design of the hotel. With their ballroom that spans to 2,000-meter square, the hotel also offers to host various exclusive meetings and events. A true definition of comfort and luxury!

7 | Como Uma Canggu Bali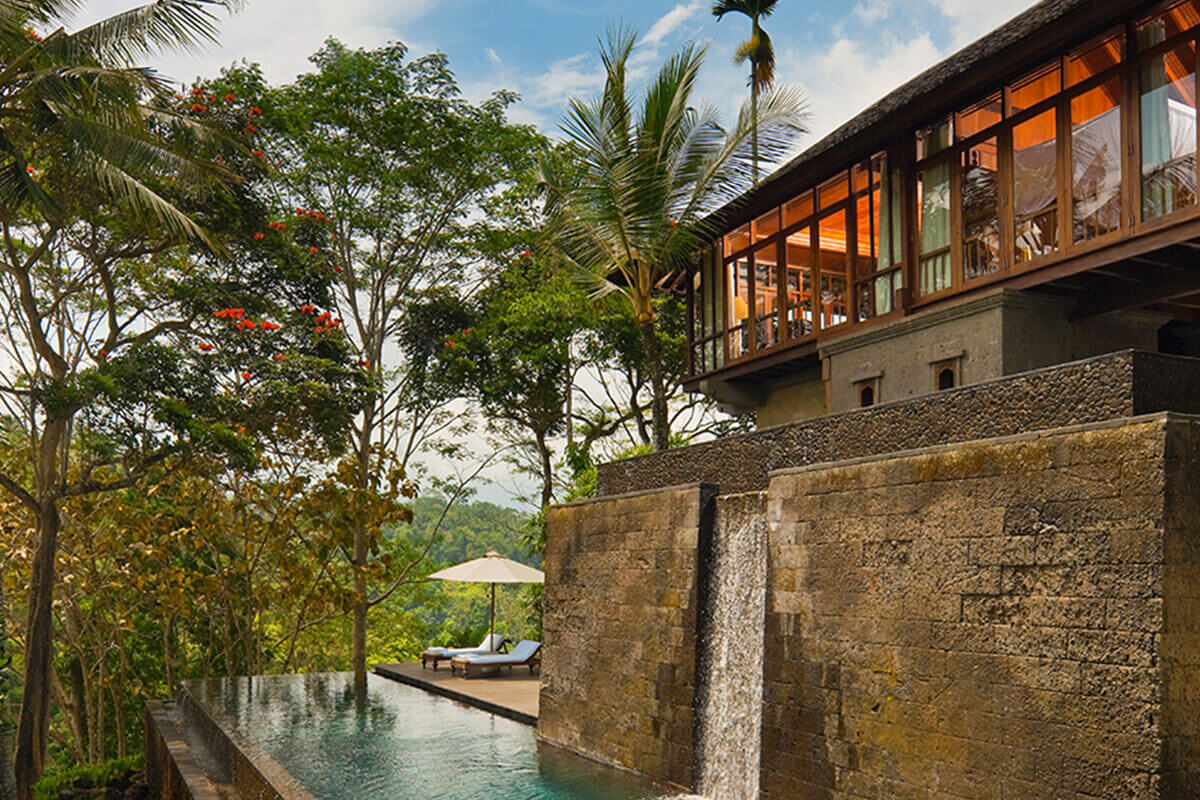 Image by www.comohotels.com
Combine the designs of a luxurious beachfront resort with Asian and Italian touches without forgetting the signature Balinese elements and you'll get the brand new Como Uma Canggu Bali Hotel, which opened their doors in the first quarter of 2018. The hotel boasts 119 lush guest rooms and residence in which 12 of them are duplex penthouses complete with three bedrooms and an individual rooftop pool. Situated in the stunning Echo beach, the comfort of your room is just a few feet away from a sunny trip to the beach to boost your mood for the day or maybe a quick dip in its very own 115-meter long pool!

8 | Capella Ubud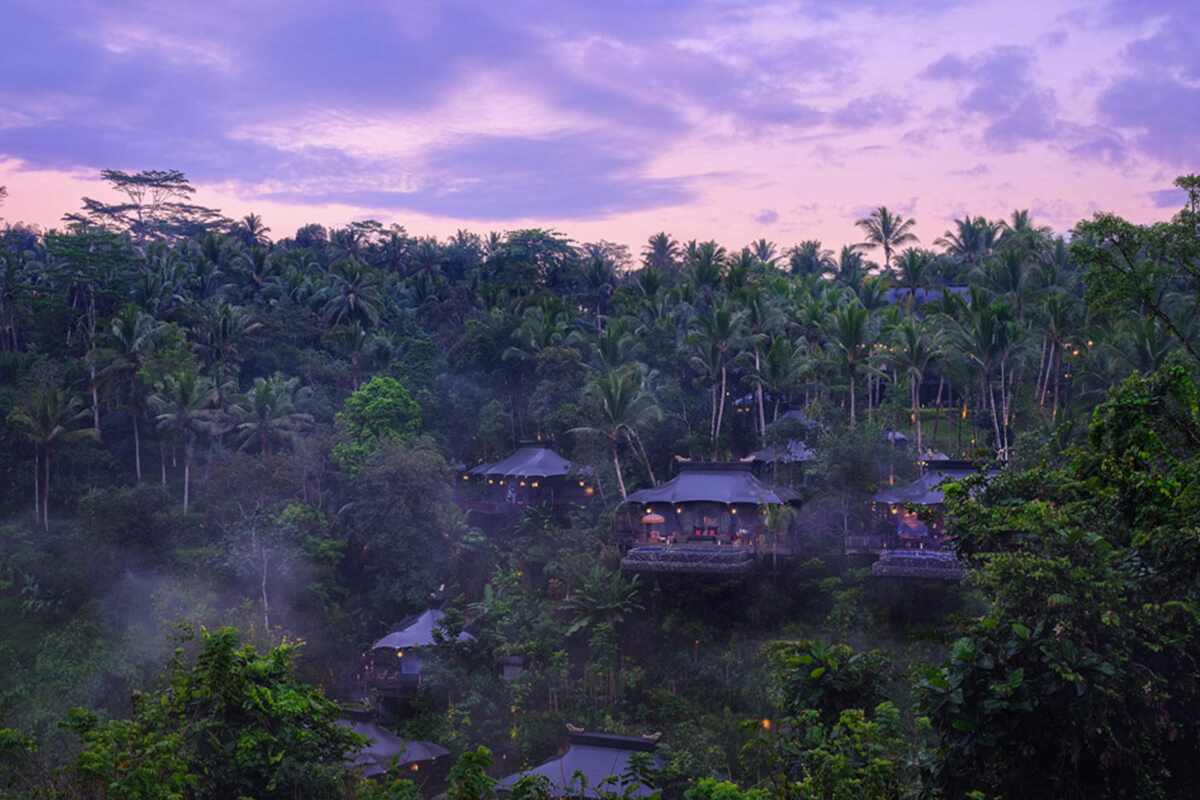 Image by www.capellahotels.com
Capella Ubud is the true mixture between modern facilities to meet your every need and the conserved mystical touches of Bali. Add the concept of luxury to the mix and you'll understand why this enchanting hidden hotel within the exotic rainforest of Ubud is considered as heaven on earth. Staying in one of these 22 spacious tents or two-bedroom lodge that overlooks natural landscapes will ensure you an experience of being one with mother nature however with the offer of modern services such as Wi-Fi, a personal assistant, an espresso machine, and a refreshment trunk. The good news, Capella Ubud just recently opened in Mid-2018 and it offers a chance for a once in a lifetime experience that you certainly would not want to miss.

9 | Jumeirah Hotel Bali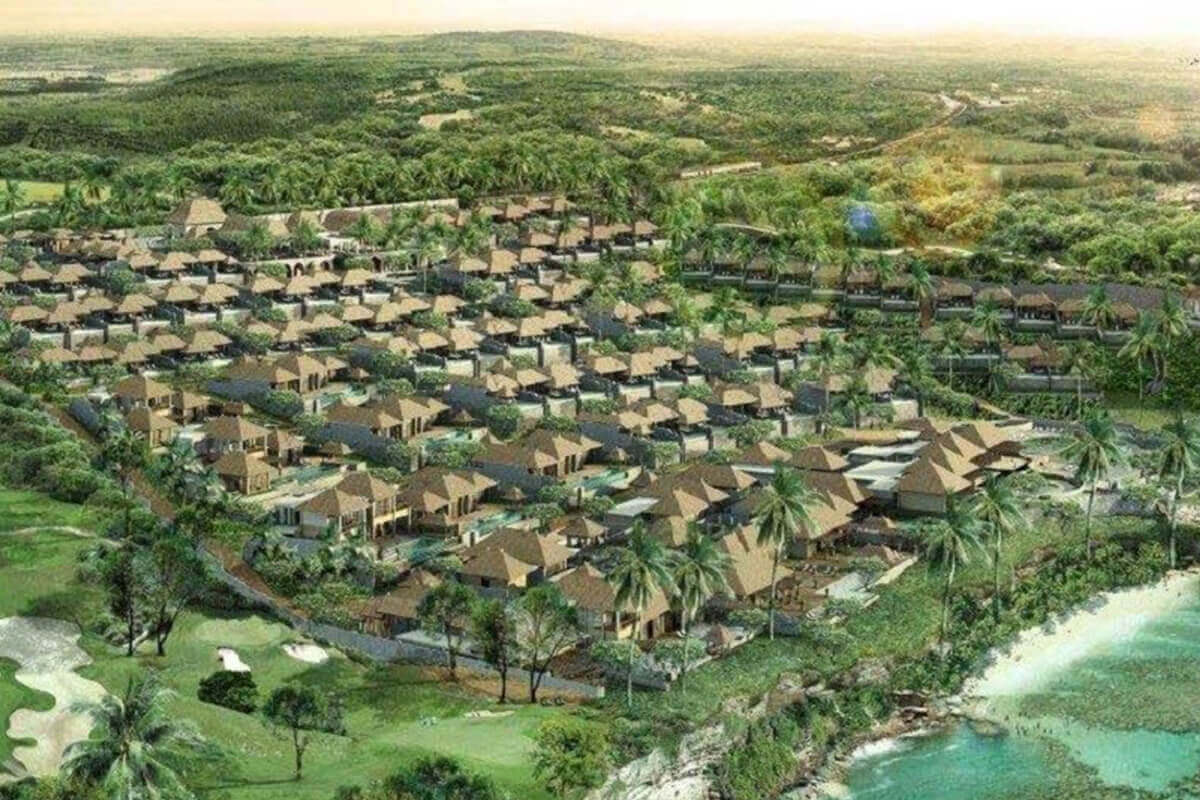 Image by theluxurytravelexpert.com
One of the most highly anticipated hotel launches this year is Jumeirah Bali, which is expected to be open by the 4th Quarter of 2018. This excitement is probably due to its exceptionally perfect location right in the exclusive Jimbaran District. Not only that but what meets the eye is the view of pristine white sandy beaches of the renowned Dreamland surfer's beach with blue crystal waters and perfect waves for a perfect day. Bali's Jumeirah Hotel offers 80 beautiful spacious hotel suites and 25 private villas for your privacy to a day of luxury. Another most anticipated thing is the architectural designs specially designed to portray Bali's rich cultural heritage and modeled after an ancient Javanese-Hindu water palace among the lush gardens spread throughout the area. The resort also offers Jumeirah's signature Talise Spa, a state-of-the-art fitness center, an exclusive wedding venue on a cliff-top perfect for the view of the stunning sunset Bali is known for. Leisure is one thing, but for the guests here for business, Jumeirah Bali completes their facilities with meeting rooms and the latest communications technology available for your needs.

10 | Hyatt Regency Bali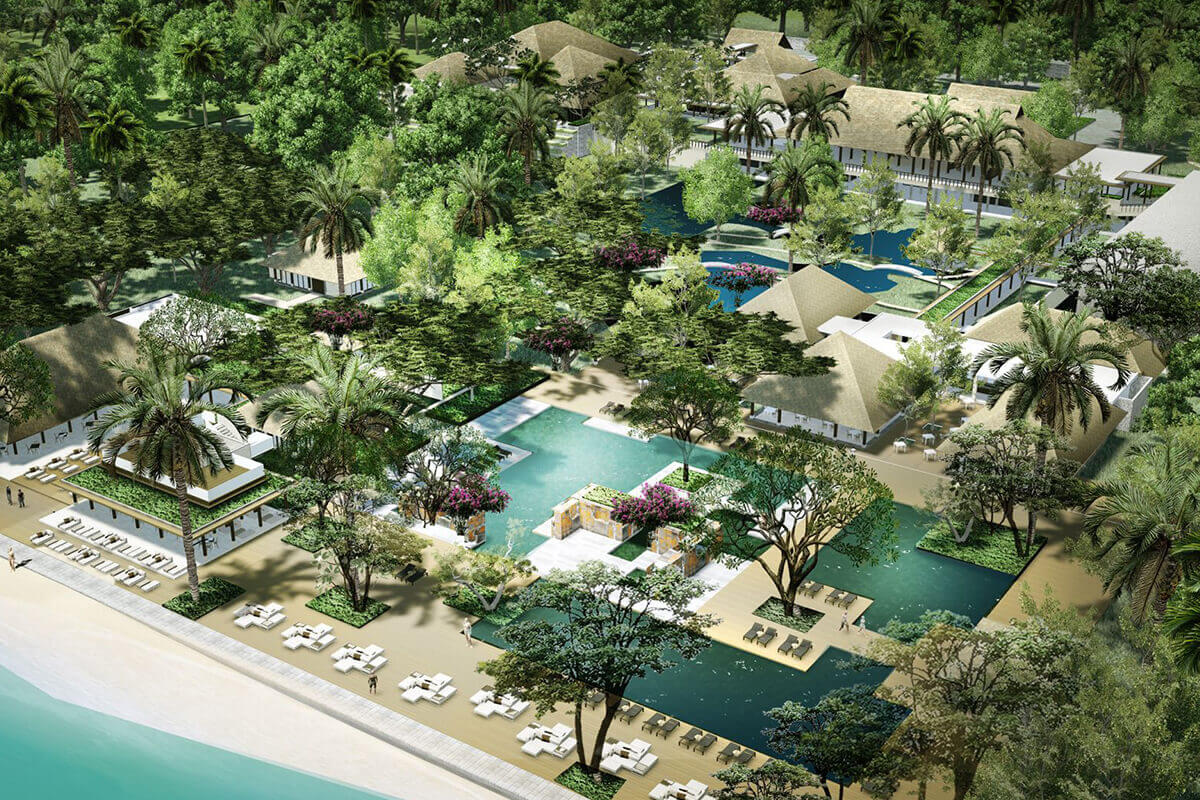 Image by assets.hyatt.com
A mixture of luxury and business is always the perfect definition for most Hyatt Regency hotels all over the world. The hotel is located on a delightful beachfront and nine hectares of lush tropical gardens in Sanur. It offers a boasting number of 363 luxurious rooms with every one of them designed in the perfect luxurious Balinese vibe and has a private balcony which overlooks the Indian Ocean. With their perfect and strategic location just a few minutes away from various popular tourist attractions and only 16 kilometers away from Ngurah Rai International Airport, Hyatt Regency Bali will always be the right choice for you. Anticipate the opening of this beautiful resort to taste the real meaning of luxury in January 2019.

11 | Shangri-La Nusa Dua Resort & Spa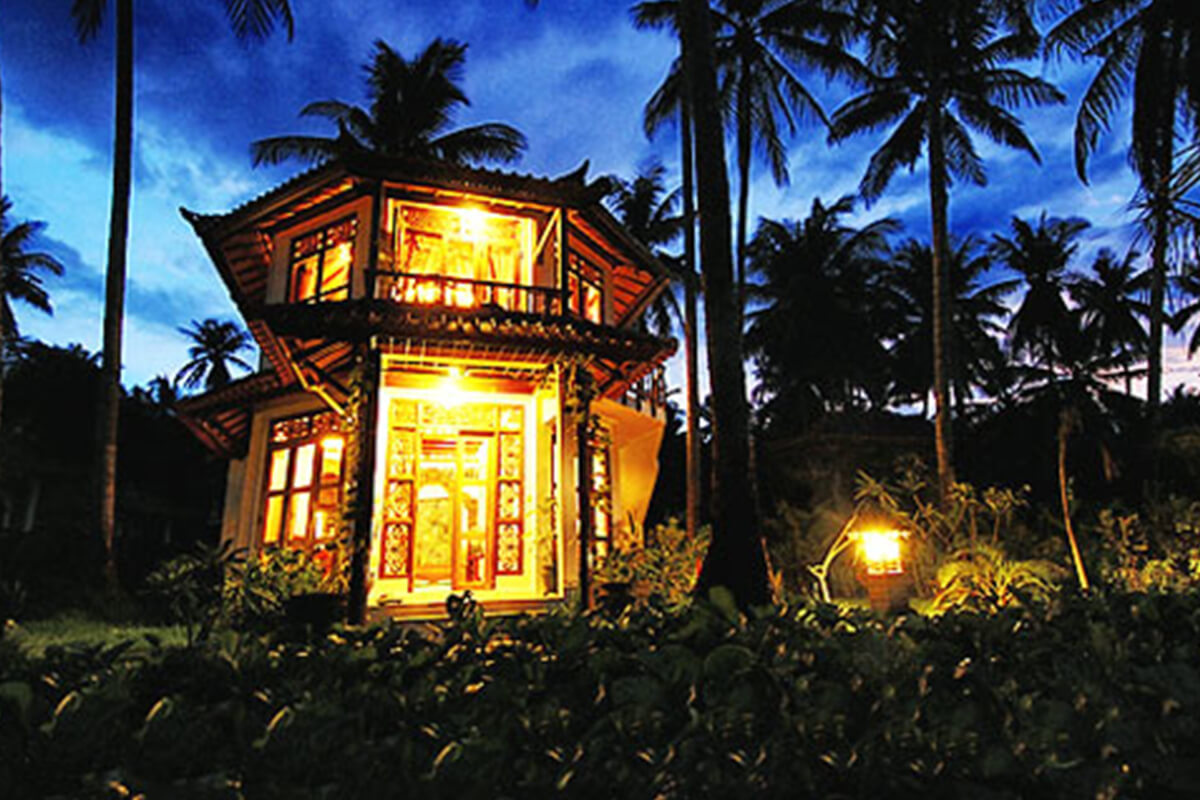 Image by http://baliwww.com
The second Shangri-La hotel in Indonesia, this new upcoming beachside Shangri-La will be located in Nusa Dua and just a short peaceful walk-away from one of the most vibrant beaches in Bali and just 30 minutes away from Bali International Airport. The peaceful luxury hotel offers 299 stunning guest rooms and 40 immense villas. To complete that, the touch of the original Shangri-La design still remains but with a mix of a dramatic backdrop designed to express the magic of Bali itself. This outstanding hotel opening in 2019 also offers six F&B outlets; two outdoor pools; a spacious ballroom and function rooms; a health club and a luxurious Chi Spa. Certainly a day full of luxury you cannot deny.

12 | Ayana Komodo Resort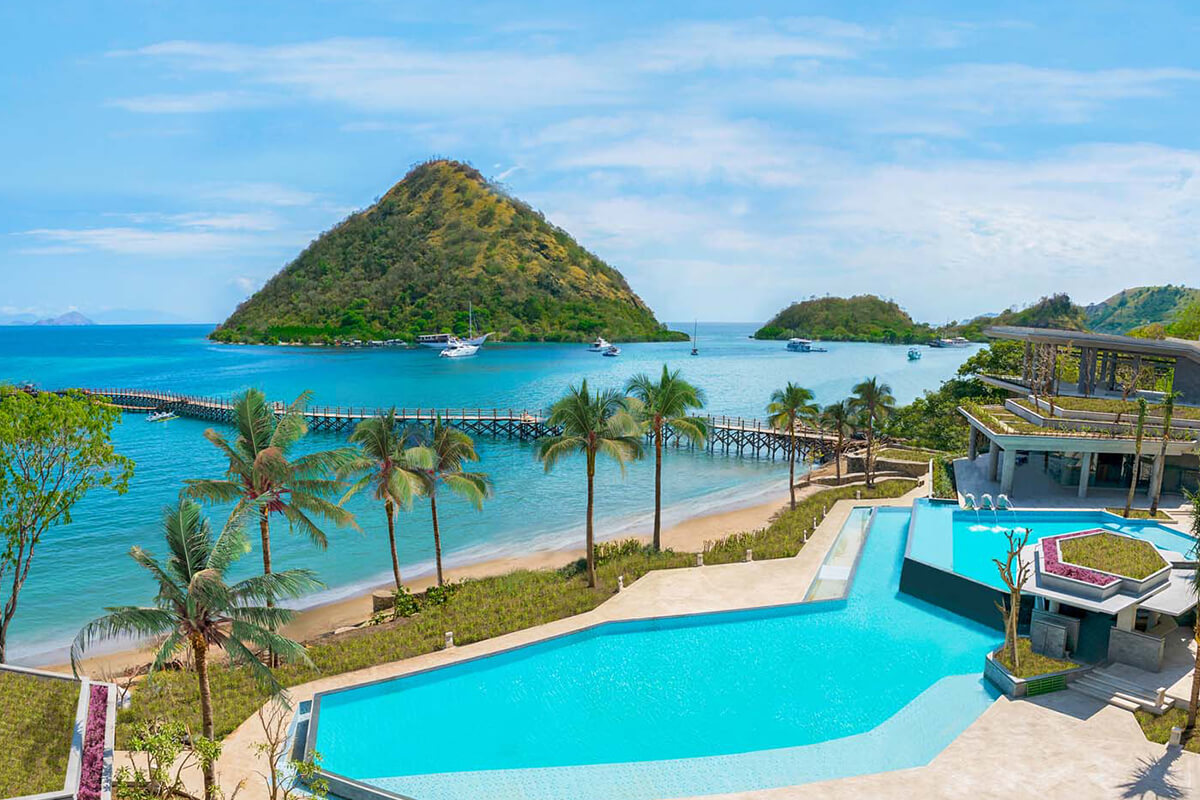 Image by www.ayana.com
Flores Island is one of the most picturesque islands in the Indonesian Archipelago and it's only a one-hour flight from Bali. To add to this already stunning natural masterpiece, Ayana is launching the first five pearl resort set in Flores' very own Waecicu Beach. Book one of the 12 suites or 189 premium guest rooms to witness one of the most magical views of the cerulean seas and Kukusan Island like never seen before. Just recently opened their doors to the already anticipating future guests since mid-2018, AYANA Komodo Resort will also be debuting the very first traditional "phinisi" sailing ship complete with nine bedrooms and can take guests around the island for a couple of nights.

13 | Wyndham Sundancer Resort Lombok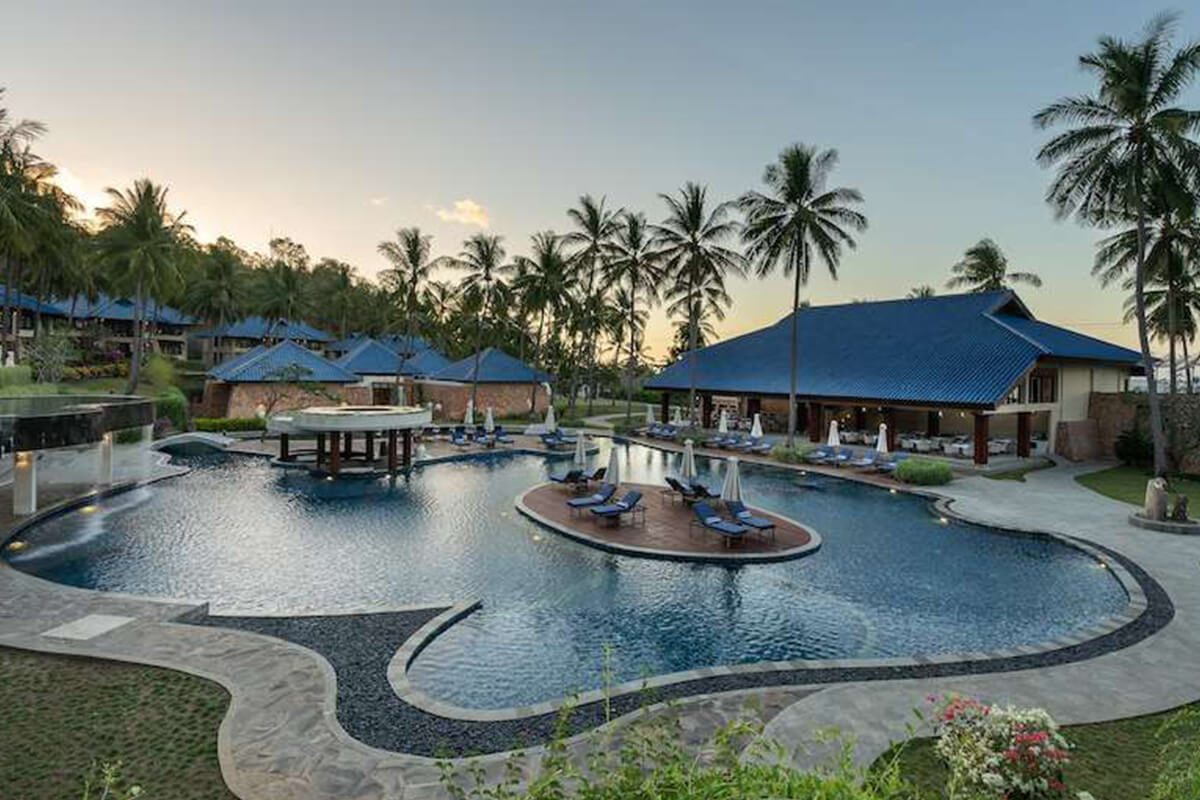 Image by www.wyndhamhotels.com
A very highly anticipated launch due to its surrounding with natural beauty assisted by its location in one of the most pristine beaches in Lombok, Sekotong Beach. This beachfront resort in one of the most divine islands in Indonesia and the nearest Island to Bali of only a thirty-minute flight away has just newly opened themselves for guests in August 2018. The all-suite resort features 66 one and two-bedroom suites with a living area overlooking the Lombok Straits and its surrounding. In terms of facilities, this resort will not disappoint with its offer of an all-day dining restaurant, a 900 square meter pool with a swim-up bar and deep water area, a private beach club with a bar, an outdoor activity provider offering water activities such as jet skiing, windsurfing, and diving excursions. An extensive spa and wellness facility are available onsite to pamper yourself in your well deserved holiday. Whilst Bali and Lombok Islands are similar in size, Lombok offers a relaxed and peaceful holiday without the traffic and congestion.