Continuing the success of a number of annual international sports tourism events that include Tour de Bintan, Bintan Triathlon, IRONMAN, Spartan Race, Moon Race, and more, the beautiful island of Bintan in the Riau Islands Province will again play host to yet another exciting international sports tourism event. For the first time ever, the Beach Woodball World Cup Championship 2017 will be held from 9th-14th August 2017 at the Bintan Lagoon Resort, in the Lagoi Bay Area, Bintan Regency.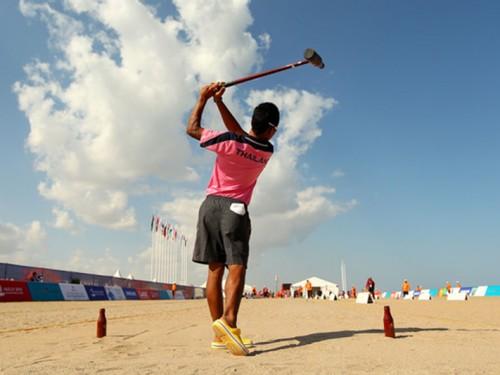 Photo source: www.zimbio.com
Presented by the International Woodball Federation (IWbF) and hosted by the Indonesia Woodball Association in collaboration with the Office of Tourism of Bintan Regency and the Ministry of Tourism,the championship will feature the Stroke Competition, Fairway Competition, and Youth Event, while participants are divided into the categories of Singles (Men and Women), Doubles (Men, Women, and Mixed), and Teams (Men and Women, 4-6 players per team) The championship will be run in accordance with the latest 2016 IWbF enacted Beach Woodball Rules and only the IWbF certified Woodball Equipment shall be used in the championship.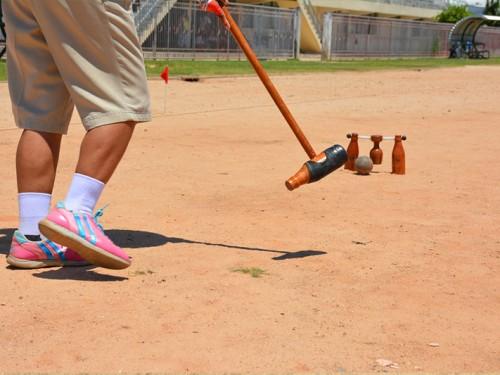 Image source: Shutterstock
Resembling the game of golf, Woodball is a sport where a mallet is used to pass a ball through gates. It can be played on grass court, sand or indoor, the game was invented by Taiwanese Weng Ming-hui and Kuang-chu Young in 1990. The Olympic Council of Asia made the sport part of the program of the Asian Beach Games in 2008.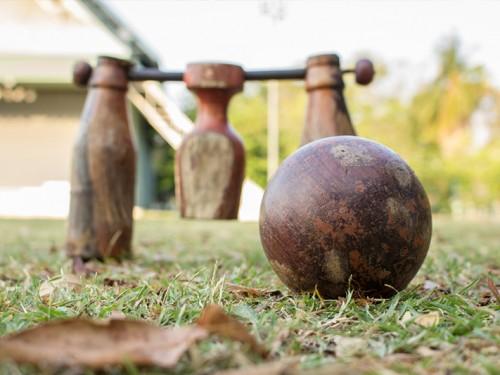 Image source: Shutterstock
The reason that Woodball has become popular among the different aged people is not only because it has well-designed equipment, which include ball, mallet and gate, but it is also easy to learn and play. That is also why Woodball has been adopted as one of the physical education courses in a number of colleges since Woodball began to be introduced and spread to other countries.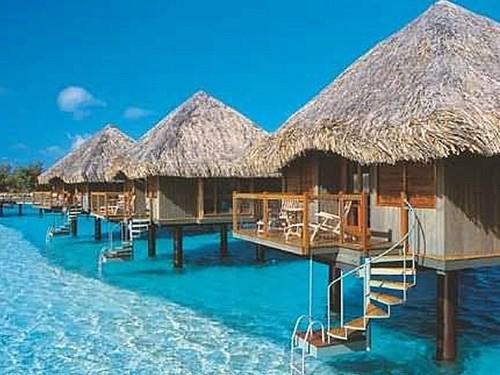 Photo source: www.indonesianparadise.net
As explained by Suparno, Committee Chairman of the 1st World Cup Beach Woodball Championship 2017, some 12 countries will be participating in this inaugural championship. These are athletes from Singapore, Hong Kong, Vietnam, Taiwan, Malysia, South Korea, India, China, Uganda, Oman, Nepal, and Indonesia. "Athletes from 12 countries have confirmed their participation in the championship. In total, there will be 176 Woodball players who will take part in the competition. We are, nonetheless, also awaiting confirmation from participants from other countries" he added.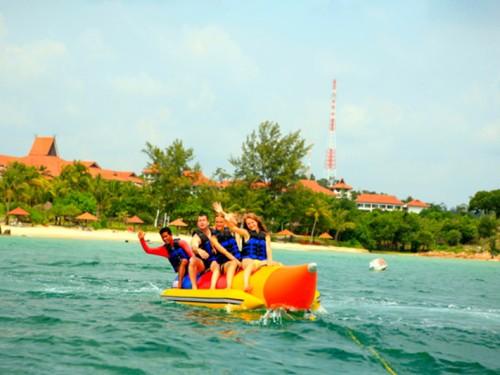 Photo source: www.suitcasesandstrollers.com
Head of the Office of Tourism of Bintan Regency, Luki Zaiman Prawira projected that the event will boost arrivals of international tourists to Bintan. "Our estimate is that about 1,000 international tourists will arrive in Bintan during the championship to support their favorite players and teams" said Luki Ziman Prawira. Adding that currently 100% of hotels on Bintan have already been fully booked by participants, as well as crews, families, and supporters.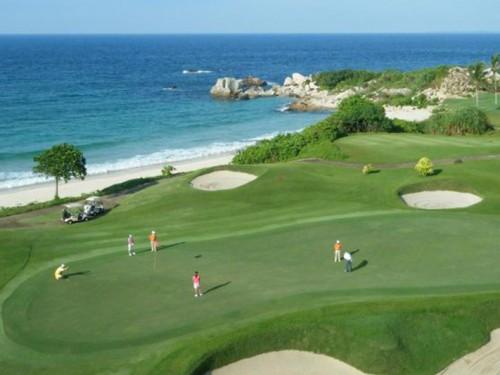 Photo source: www.content.golfscape.com
Meanwhile, Deputy of National Tourism Marketing of the Msnistry of Tourism, Esthy Reko Astuti along with Head of Man Made Attractiond Ni Putu G. Gayatri expressed the full support of the Ministry of Tourism for the event.
"Bintan ranks fourth as largest contributor in the number of international tourists to Indonesia following Bali, Batam, and Lombok. Aside from its pristine natural beauty, tourists can also enjoy and take part in a large number of international sport tourism events that continue to be held on this beautiful island" said Esthy Reko Astuti.
Photo source of header banner: www.wtravelmagazine.com

Related articles:
1. Fun-tastic Island Getaway in Bintan
2. IRONMAN 70.3 BINTAN 2017: Southeast Asia's PREMIER Iron-distance TRIATHLON
3. Bintan Lagoon, One-Stop Luxurious Getaway Destination
4. Ria Bintan Golf, Golfing Paradise with Wonderful Ocean and Forest Course