Islamic holy month, Ramadan has just begun. During the period, Muslims endure daily fasting – unless they are sick, elderly, pregnant, breastfeeding, or menstruating. Most Muslims believe that this is the time where they are most poured out with blessings.
Indonesia is the best place to experience such Ramadan Kareem or generous Ramadan because it is the country with world's largest Muslim population. The peaceful and authentic Ramadan's atmosphere exists in most of Indonesia's corners, including West Sumatra province or locally known as Ranah Minang.
West Sumatra is heaven due to its mouthwatering culinary and rich cultures. It also has a city that is claimed as the religious city. Moreover, here are ideas to spend your Ramadan vacation in West Sumatra:
1 | Explore the Landmarks of Padang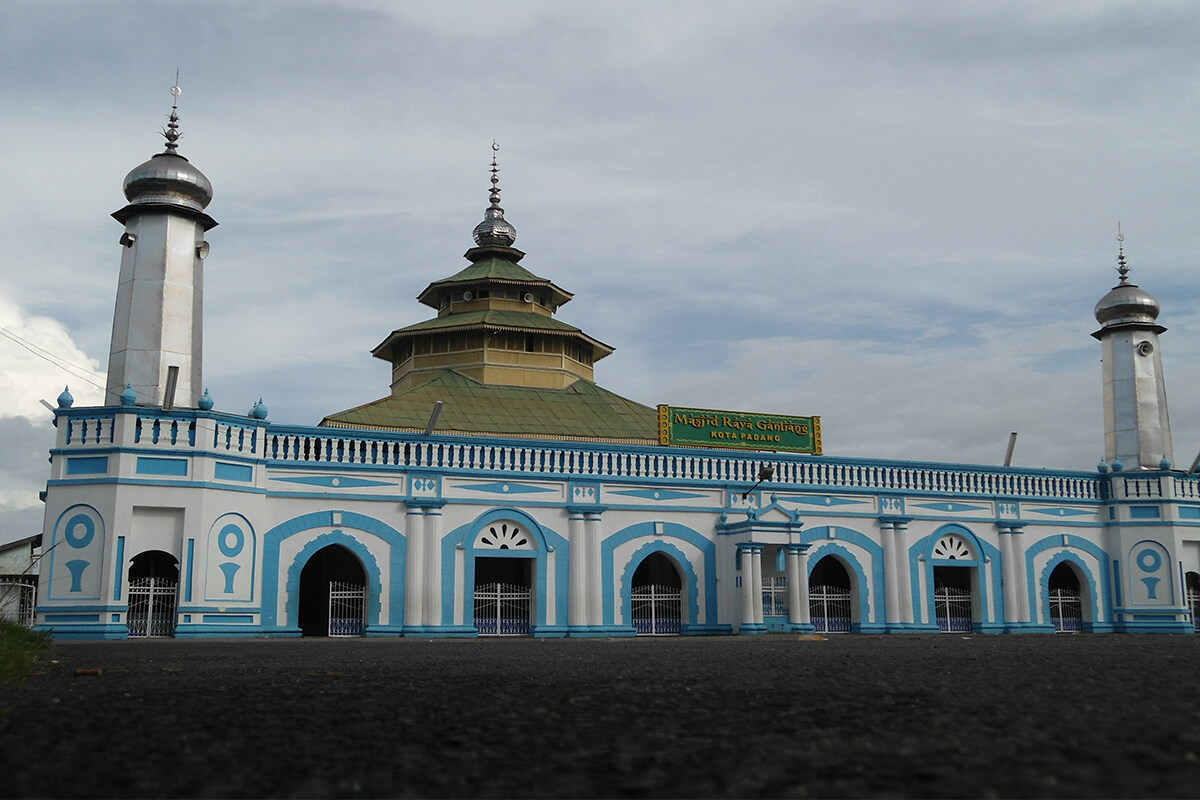 Image source: https://commons.wikimedia.org

Padang is a city in West Sumatra. It is said as the religious city because it has a lot of architecture icons with Islamic nuance. The best part is that these landmarks are open for public as long as they wear proper outfits that cover all parts of the body.
Padang at least has nine landmarks where you can get to know the cultures and traditions of Islam in Indonesia and particularly in West Sumatra. Among them, there are earthquake-prone Masjid Raya, Padang's oldest mosque Masjid Raya Gantiang, and Masjid Muhammadan. Masjid Muhammadan is unique because it was established in 1843 with a mix of chalks, sand, sugar, and white egg for its wall adhesive.
2 | Get Refreshed in Bukittinggi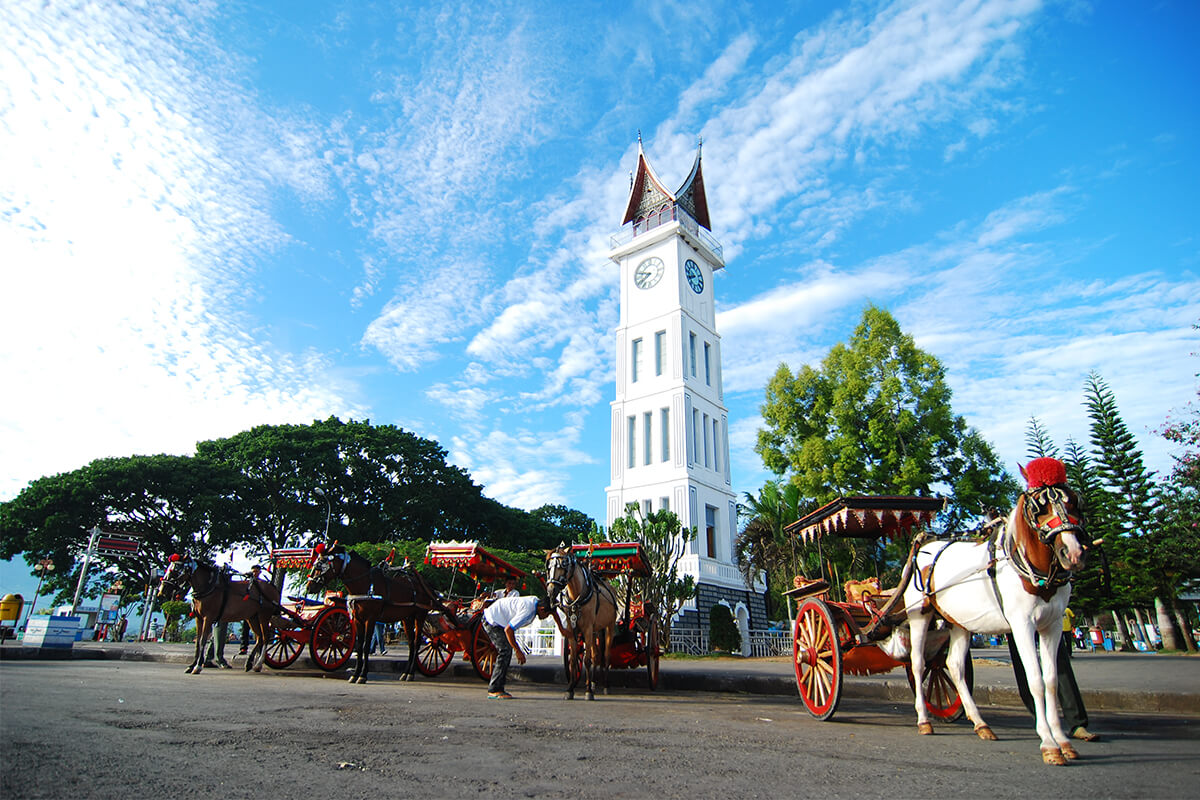 Image source: Shutterstock
Bukittinggi is a charming city you do not want to miss. The city is located 927 meters above sea level and, hence, it offers cool weather and breathtaking natural sceneries. Moreover, it presents a row of tourist destinations rich with historical values.
Bukittinggi is popular with the clock icon called Jam Gadang. It was built during Dutch colonial era, in 1926, as a gift from the Dutch Queen to the controller of Fort de Cock at the era. Fort de Cock itself is a Dutch fortress built over a hill in Bukittinggi. Apart from Jam Gadang and Fort de Cock, Bukittinggi is also famous with mesmerizing valleys and hills, like Sinaok Canyon. If you visit the Ngarai Sianok or Sianok Canyon, you should visit a hidden spot nearby, known as Tabiang Takuruang or in Minang language means a confined hill. As the name implies, you will find a hill surrounded by field, valley, and green plants with Mount Singgalang in the background.
3 | Try to move Tari Piring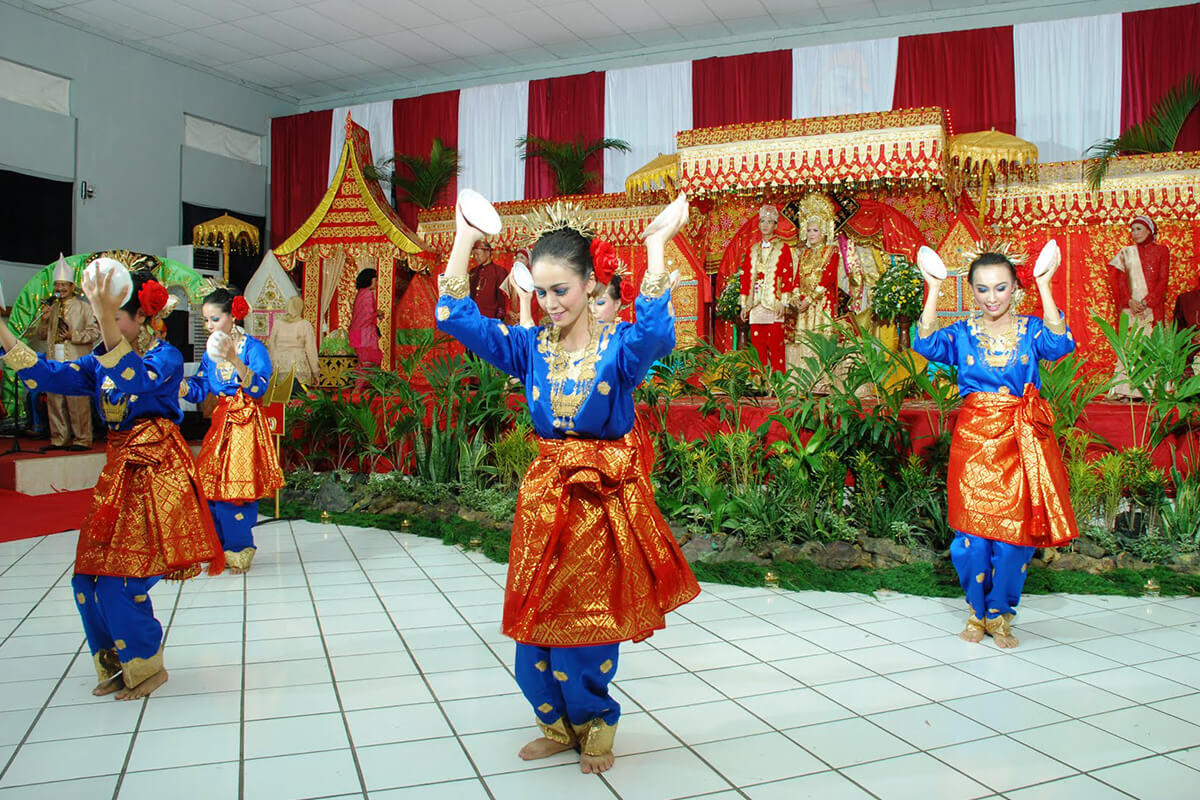 Image source: http://gambarsejarah.blogspot.co.id

Tari Piring is originated from a city in West Sumatra, called Solok. Tari Piring literally means plate dance. It features a group of women and men lively dance while they are holding plates on their hand palms. Initially, this dance was used as a gratitude present to the gods for satisfying harvest. However, after Islam's influence, the dance has shifted as a cultural display in events, like a wedding ceremony.
To experience the dance, you certainly should visit its origin, Solok. There, you could learn how to dance the Tari Piring in local dance schools. You will learn Tari Piring's moves which resemble various movements in the daily life of Soloknese farmers, such as hoeing, plucking seeds, planting, saddling, and mowing rice plants.
4 | Marvel at the Minangkabau Songket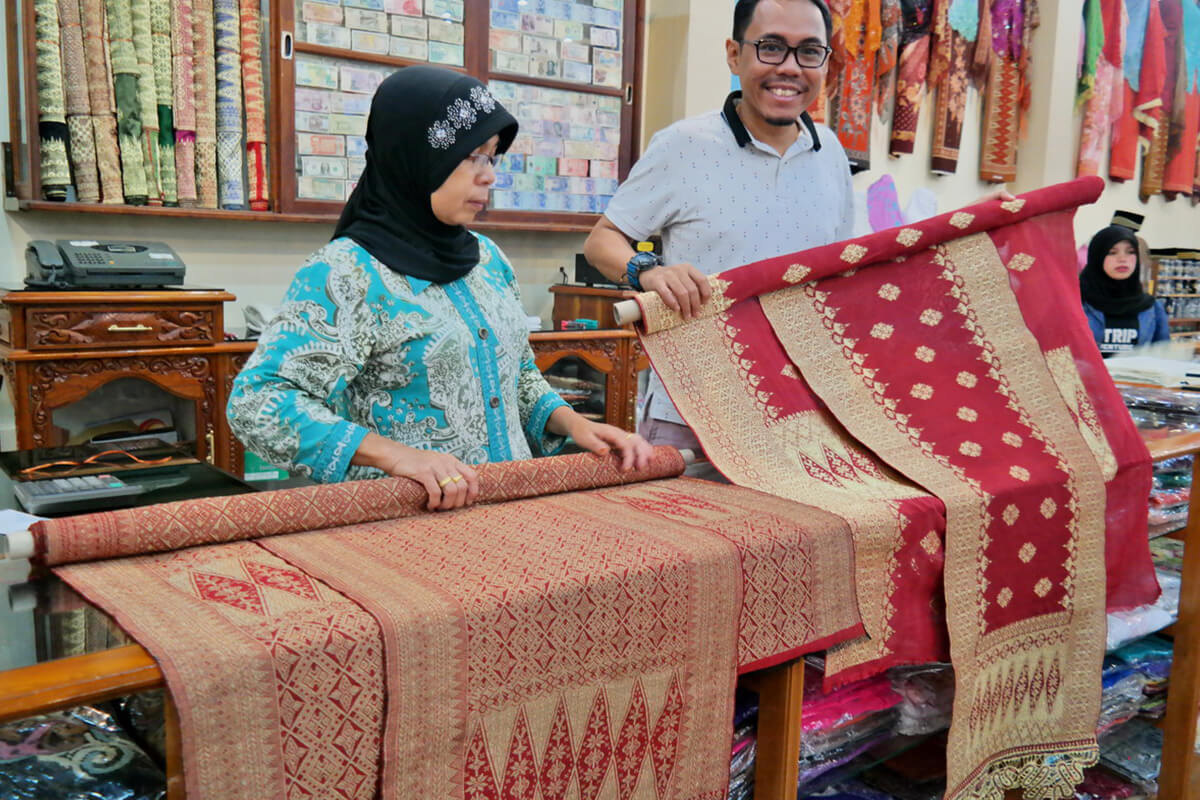 Image source: http://www.cumilebay.com

Indonesia is a country that is rich with tradition, including the world's known traditional cloths. One of them is Songket cloth from West Sumatra. This traditional cloth is similar to the ones in neighbor countries Malaysia and Brunei Darussalam. What makes the countries' songket different is the style and patterns. Indonesia's songket usually has symbolic patterns. For instance, songket with jasmine patterns symbolizes elegance, purity, and politeness. It is usually worn by virgin women.
If you go to West Sumatra, you should visit Pandai Sikek. Pandai Sikek is one of West Sumatran cities that produce the best and most beautiful Songket cloth. There, you can buy a good quality of songket as souvenirs. Although songket is usually worn for formal occasions, young Indonesians have now worn it also for casual events. 
5 | Taste the original Rendang Indonesia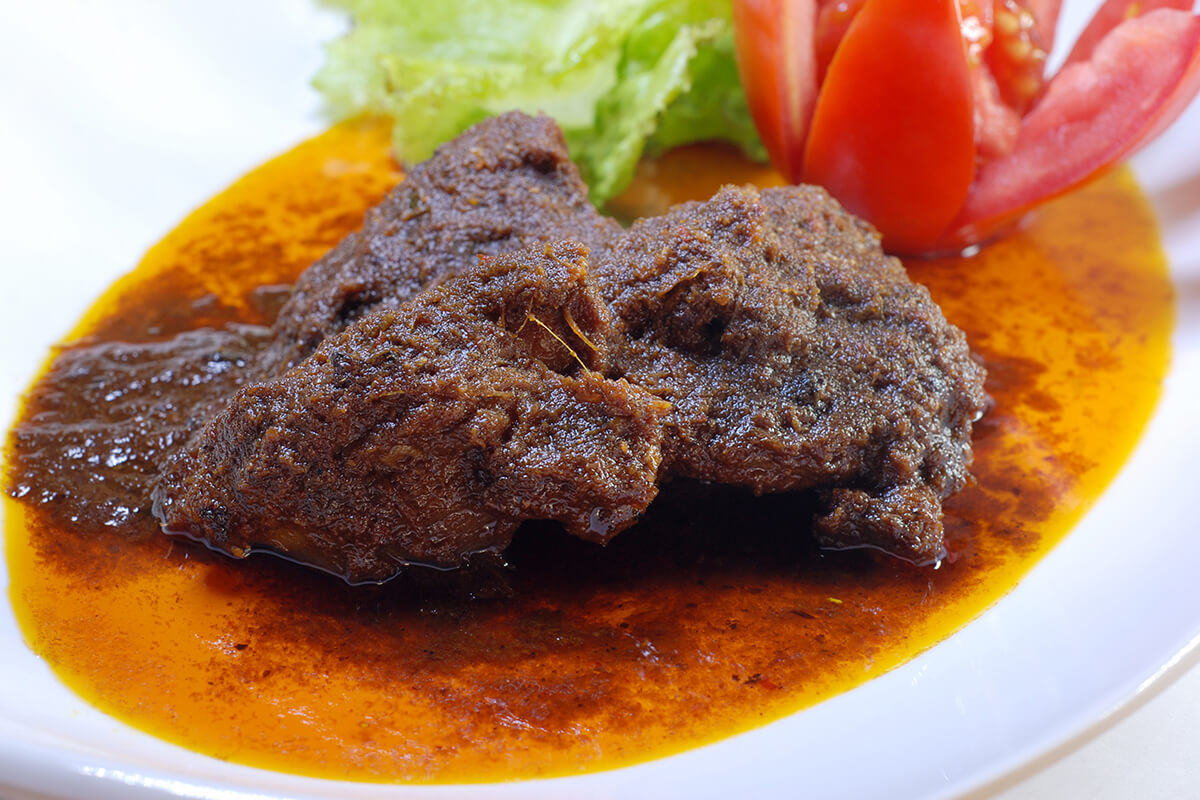 Image source: Shutterstock
The majestic taste of rendang has been sounded around the world but have you known that it is originally from West Sumatra? Rendang was first created by Minangkabau people or local people of West Sumatra. It is commonly made of beef cooked in coconut milk and pandan leaf.
As the delicacy's origin, West Sumatra offers rendang in almost every city. However, it is highly suggested that you should taste rendang served in Selamat restaurant in one of the Bukittinggi oldest markets, Pasar Ateh. Selamat's rendang is a bit spicy with soft meat and red broth color. But, if you happen to be in Padang, you should go to Mama Restu restaurant. Its mouthwatering rendang has been popular among domestic travelers.