Considered as one of the biggest copper statues and the third highest monument ever, Garuda Wisnu Kencana (GWK) is the most known cultural attraction in Bali. Its 60-hectare area is covered with green grass, stunning architecture, and incredible landscape, making it a perfect place not only for an eye-charmer but also for family recreations. It would be a privilege to stay near GWK, as it also has some luxurious hotels for you to stay in. Care to take a look at them?

1 | The Beverly Hills Bali
(5-stars, 0.66miles away)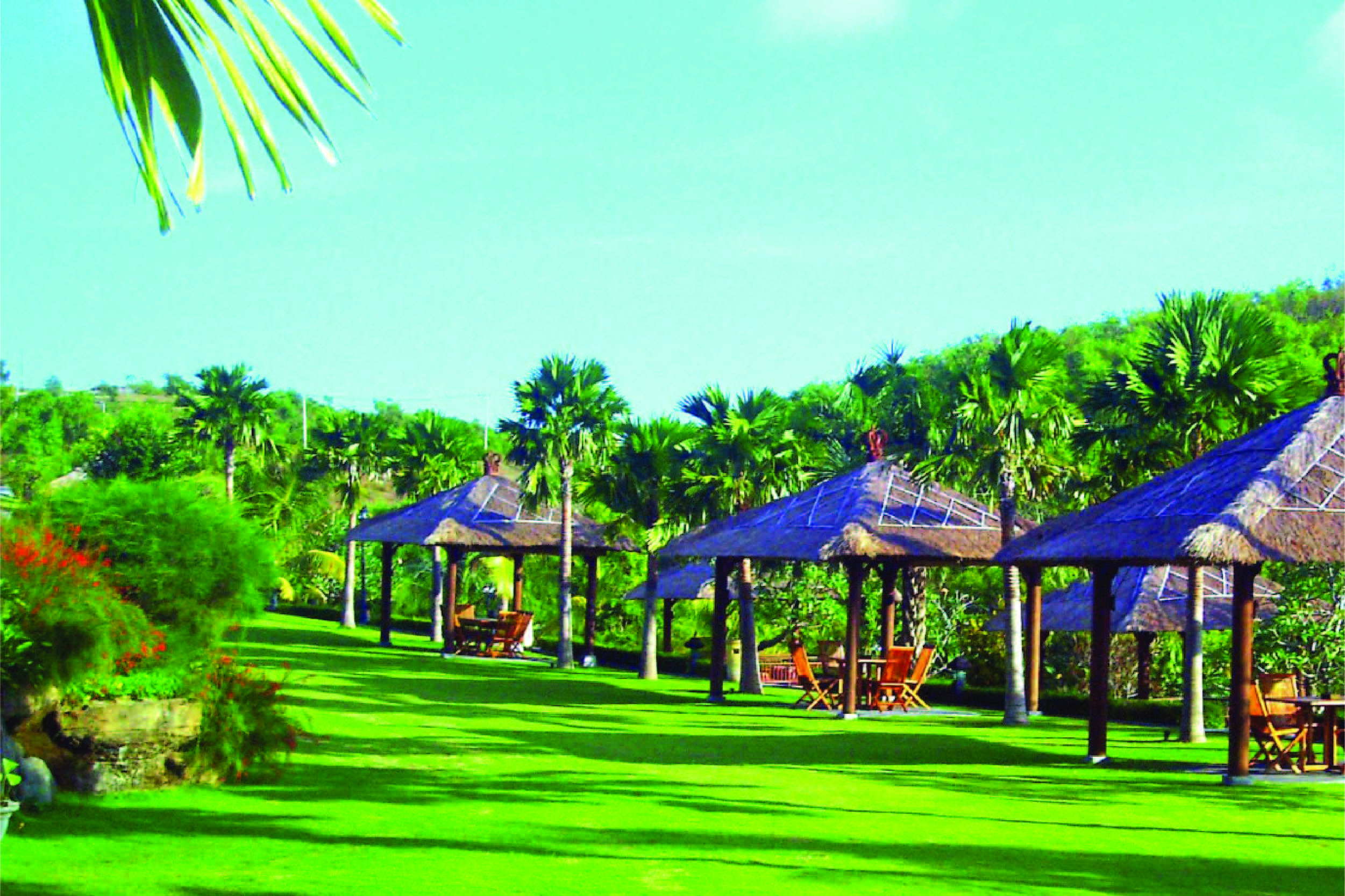 Image by  http://www.thebeverlyhillsbali.com
Situated on Jimbaran Hills, this 5-star villa is only a short drive away from GWK Bali, the Uluwatu area and Ngurah Rai International Airport. This beautiful luxurious villa offers bedroom villas complete with private pools and massage beds for your perfect night stay in Bali. Not only that, each gorgeous private villa have their very own gardens, sun deck and a Balinese pavilion for a touch of Balinese extraordinary culture. For a richer touch of luxury, choose from the variety of massages and body treatments you can find in their spas. To pamper your taste buds, make sure you find the perfect timing to visit The View Restaurant offering various international dishes. Make sure you decide to stay at The Beverly Hills Bali, there for each and every one of your holiday needs.

2 | Sun island Suites
(4-stars, 0.85miles away)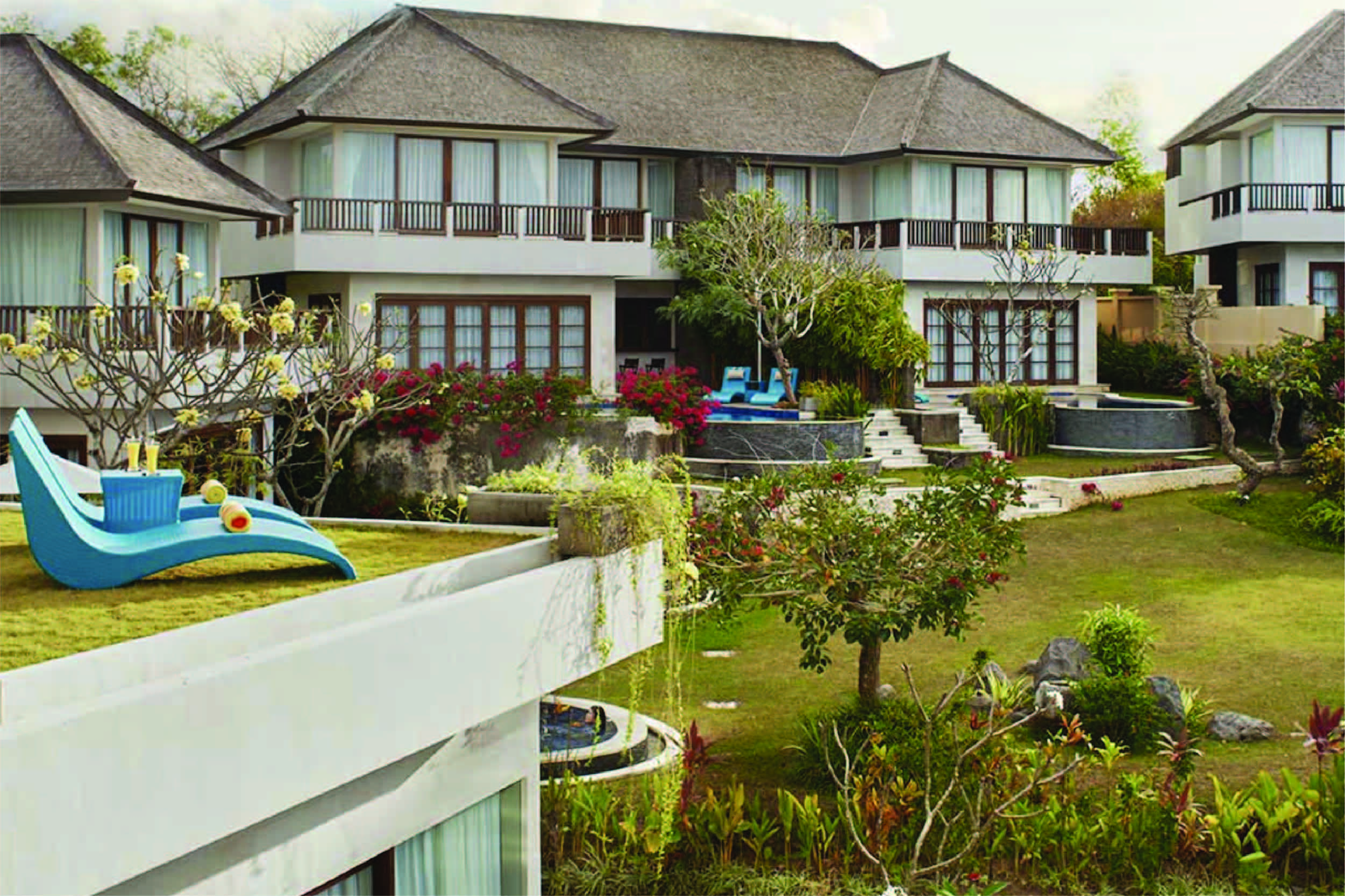 Image by  https://www.sunislandbali.com

Designed specifically to cater your needs of comfort, Sun Island Suites will definitely complete your unforgettable holiday trip to the exotic Bali. Selected guestrooms offer a private pool, internet access, non-smoking, air conditioner and everything you need for a good night sleep and a great stay in general. Not only can you entertain yourself with a variety of facilities right here in your place to stay, but you can also enjoy the tourist attractions close to it. Just a short drive away from everything Bali needs to offer and for your very own perfect holiday trip.

3 | Lumbini Luxury Villas and Spa
(4-stars, 1.11miles away)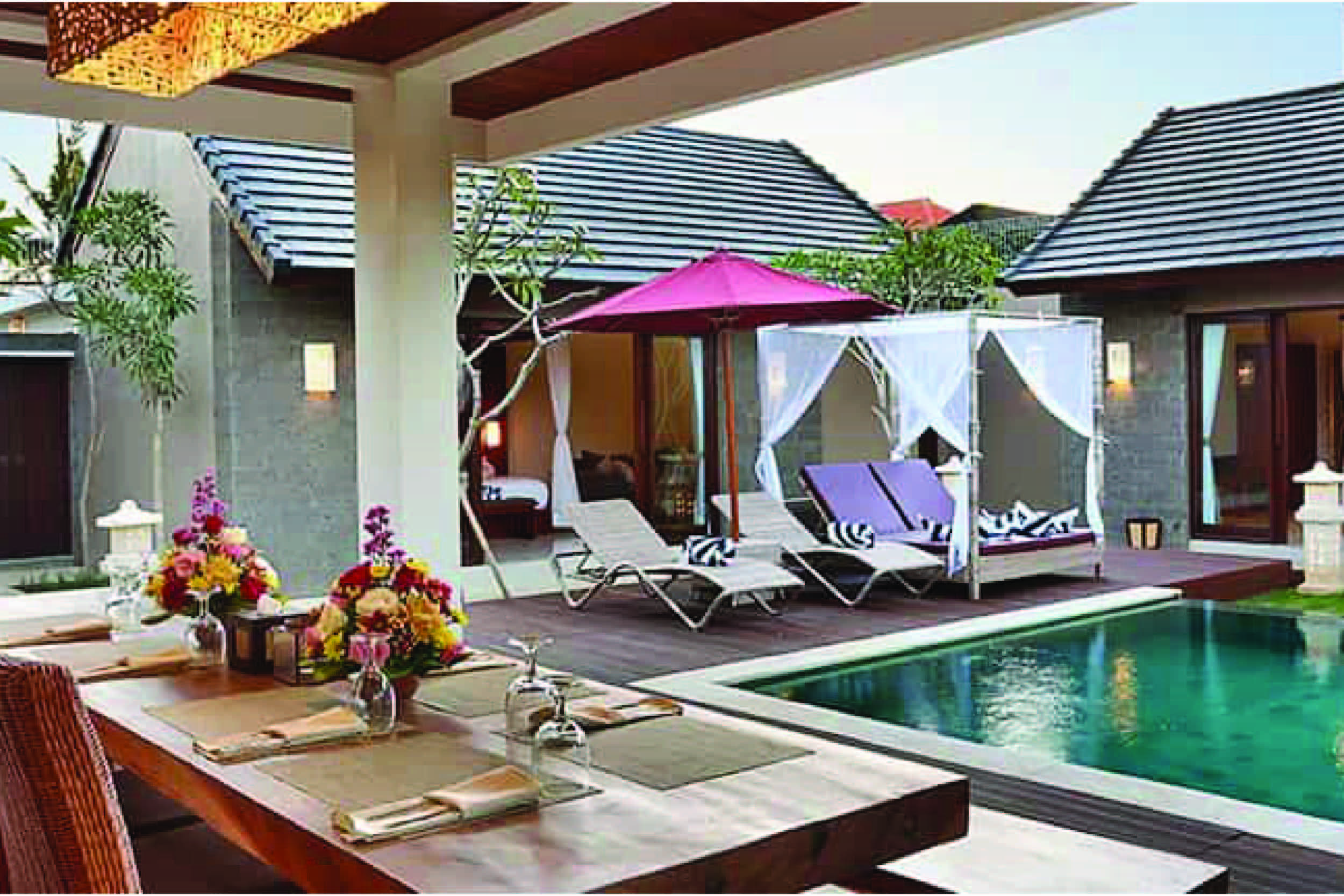 Image by http://www.lumbinivillas.com/

Ideally located just 1.11 miles away from GWK Bali and other prime tourist areas, Lumbini Luxury Villas and Spa will definitely guarantee a memorable holiday just for you and your loved ones. This rebranded Lumbini Luxury Villas and Spa now offer an additional 24 deluxe rooms adding to the already existing 24 more. A villa to meet your every need of privacy and comfort, other than each private pool in the villas, Lumbini offers a public pool, spa, fitness center, and a spacious tropical backyard garden to pamper your need for both comforts with a touch of luxury.

4 | The Leaf Jimbaran Bali Luxurious Villa Retreat
( 4.5-stars, 1.39miles away)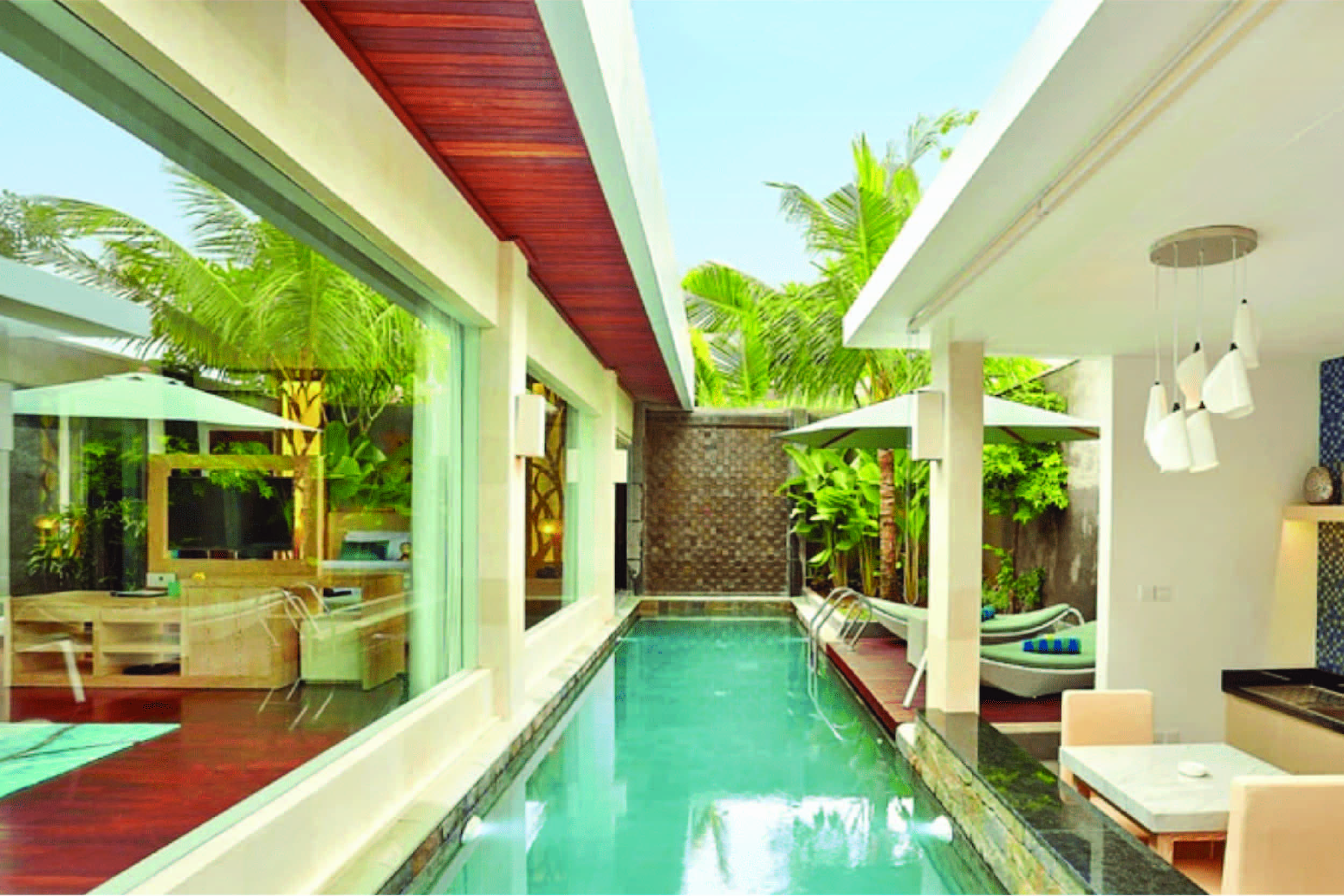 Image by https://theleafjimbaran.com

Mix up a perfectly exotic holiday trip to taste the culture of Bali's mysteries with a stay of comfort in The Leaf Jimbaran's modern touches. Surrounded by plenty of tourists attractions to catch your attention but prioritizes your privacy and enhances the sense of intimacy with a secluded location in Jimbaran. Although, the popular seaside destination Jimbaran Bay is nearby and will pamper your taste buds in their well-known beachside grilled seafood. An extraordinary stay, indeed!

5 | The Sintesa Residence Jimbaran
(4.5-stars, 1.44miles away)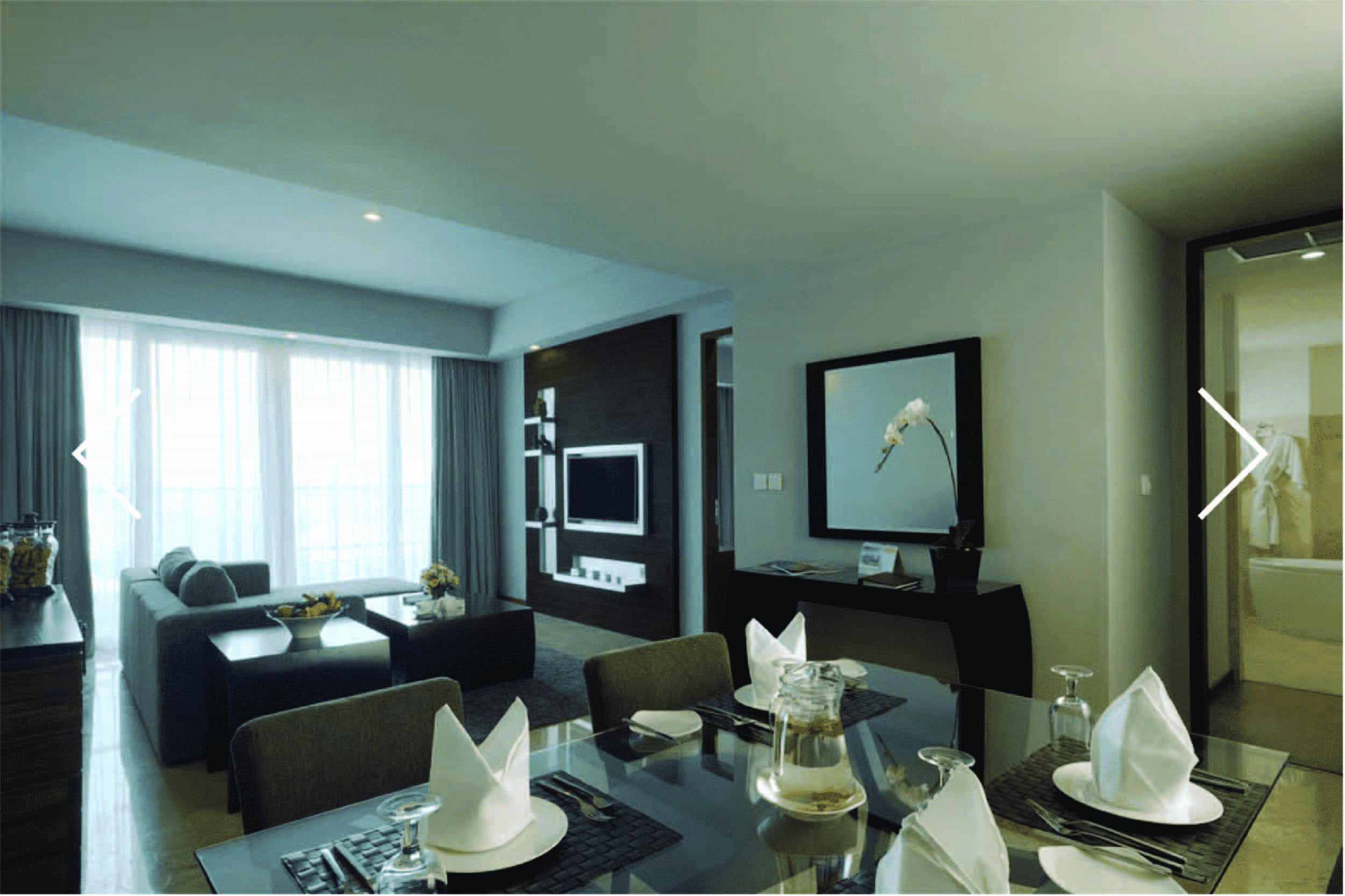 Image by  https://www.thesintesajimbaran.com
A mixture of both the Bali's beautiful nature and the feel of comfort like you're just at home, The Sintesa Jimbaran offers a good night stay during your Bali trip. It offers various spacious rooms and remarkable views. When not exploring the beauties of Bali, be sure to visit the pools and spa of Sintesa along with their gym being one of the best in the island. With facilities like these and a location that suits you best, what's with the wait? Book a room in Sintesa Jimbaran for your upcoming trip to Bali!

6 | The Astari Villa and Residence
(4-stars, 1.55miles away)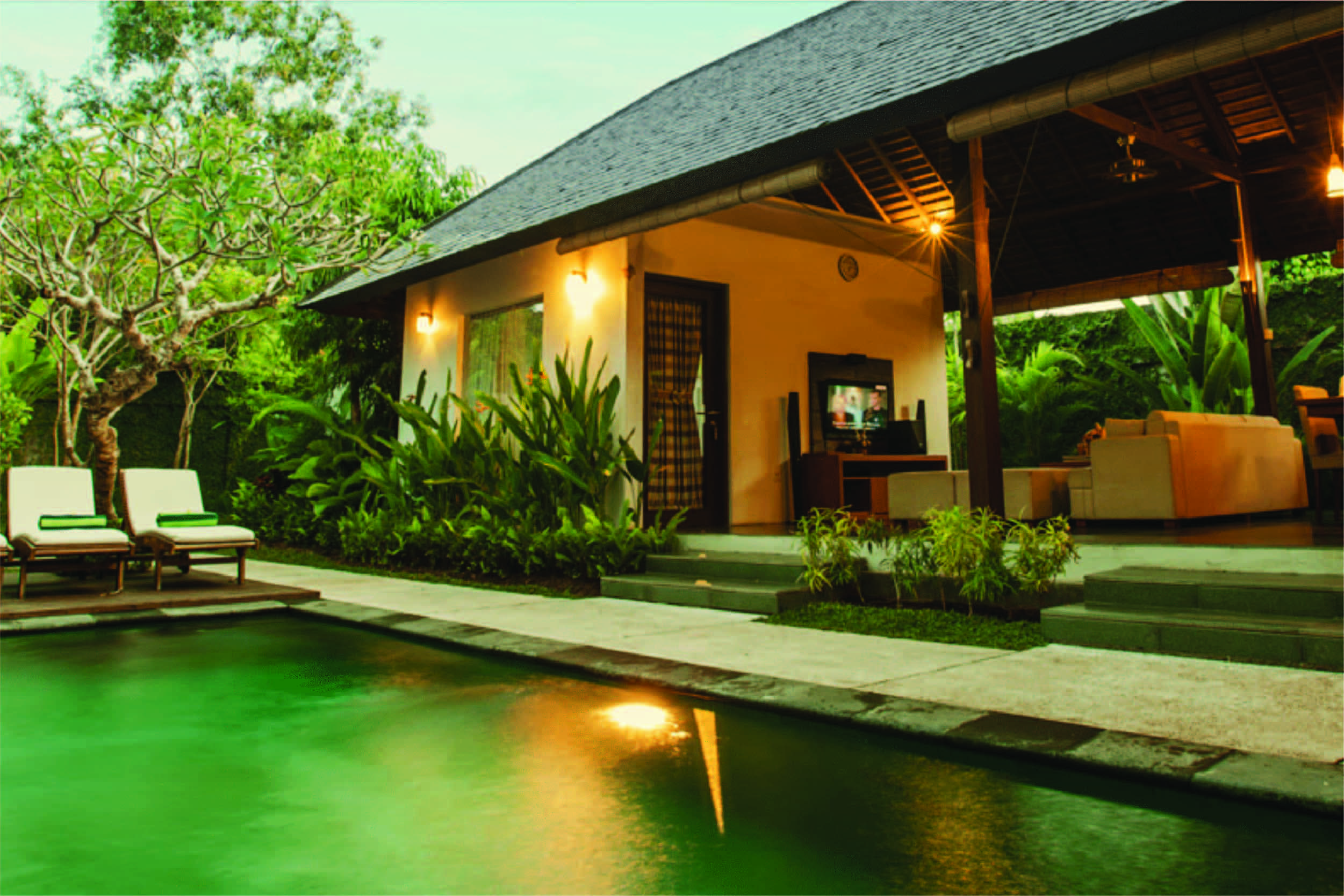 Image by http://theastari.com

A trip guaranteed to make the feeling of serenity linger throughout your stay is definitely a stay in the Astari Villa and Residence Jimbaran. Located just 1.55 miles away from GBK Bali and many other tourists' attractions, this is a great choice for your holiday in Bali. Relax within the gentle waters of Jimbaran's seaside accompanied by their well-known seafood fresh and guaranteed to spoil you with their rich taste. Witness this amazing concept of elegance while also enhancing the natural beauties of Bali. Their swimming pool, bars, and spa are also something that makes your visit even more worthwhile. Be sure to visit the nearby beaches people come a long way for.

7 | Gending Kedis Luxury Villas & Spa Estate
(5-stars, 1.57miles away)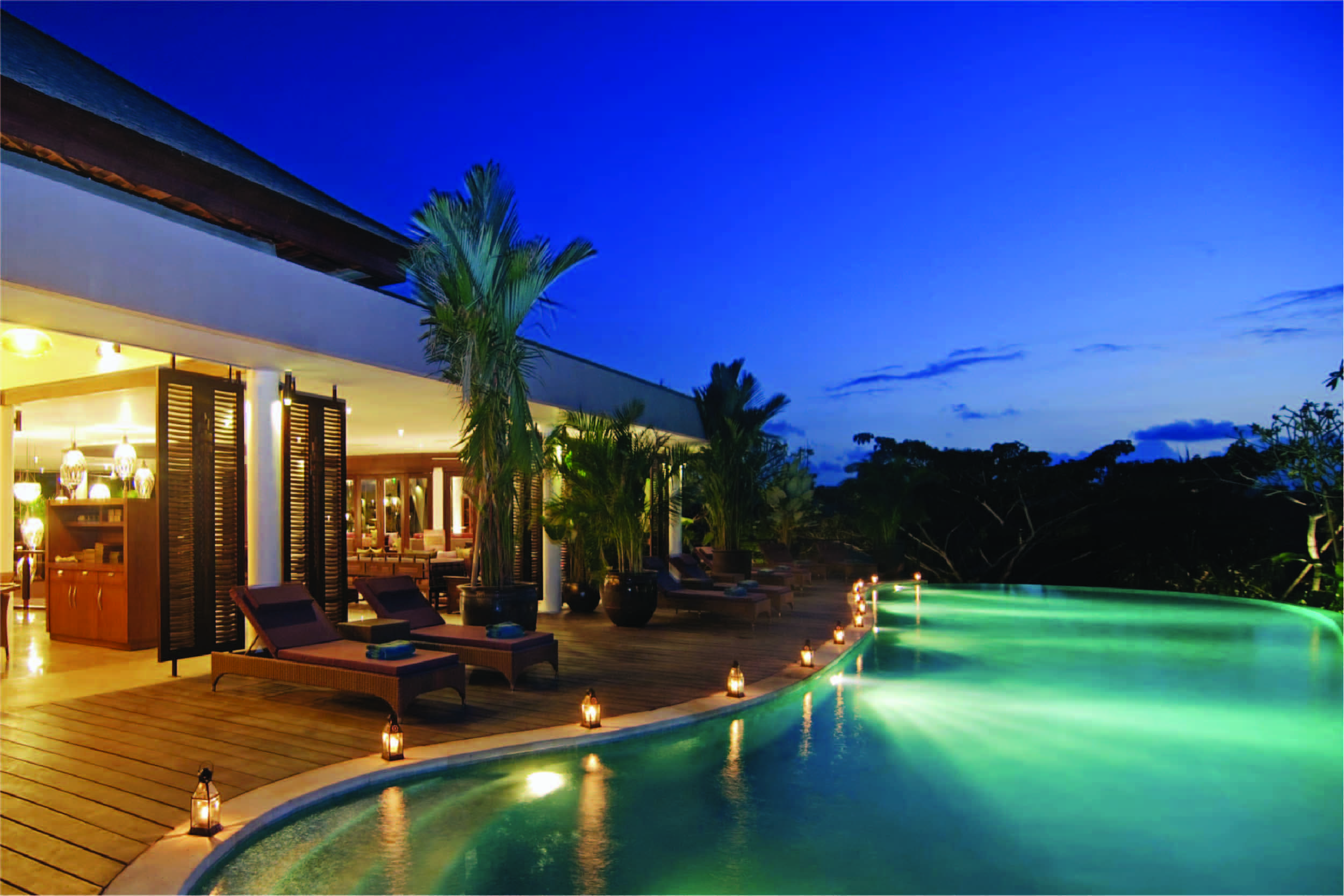 Image by  https://www.tripadvisor.com
Gending Kedis Luxury Villas and Spa are truly a 5-star paradise right here in Jimbaran Bali. With the breathtaking views over a wooded ravine with luxuriant green vegetation and located not far from Bali's International Airport, Gending Kedis Villas is definitely a hotel you should stay at during your trip to Bali. It offers the choice of 21 exquisite villas that are the ultimate Bali holiday indulgence. Each of these luxurious villas has their own private swimming pool, sundeck, and lounges. If you're in search of pristine beaches and relaxing time off for your memorable holiday, Gending Kedis is the villa for you!

8 | Movenpick Resort and Spa
(5-stars, 1.67miles away)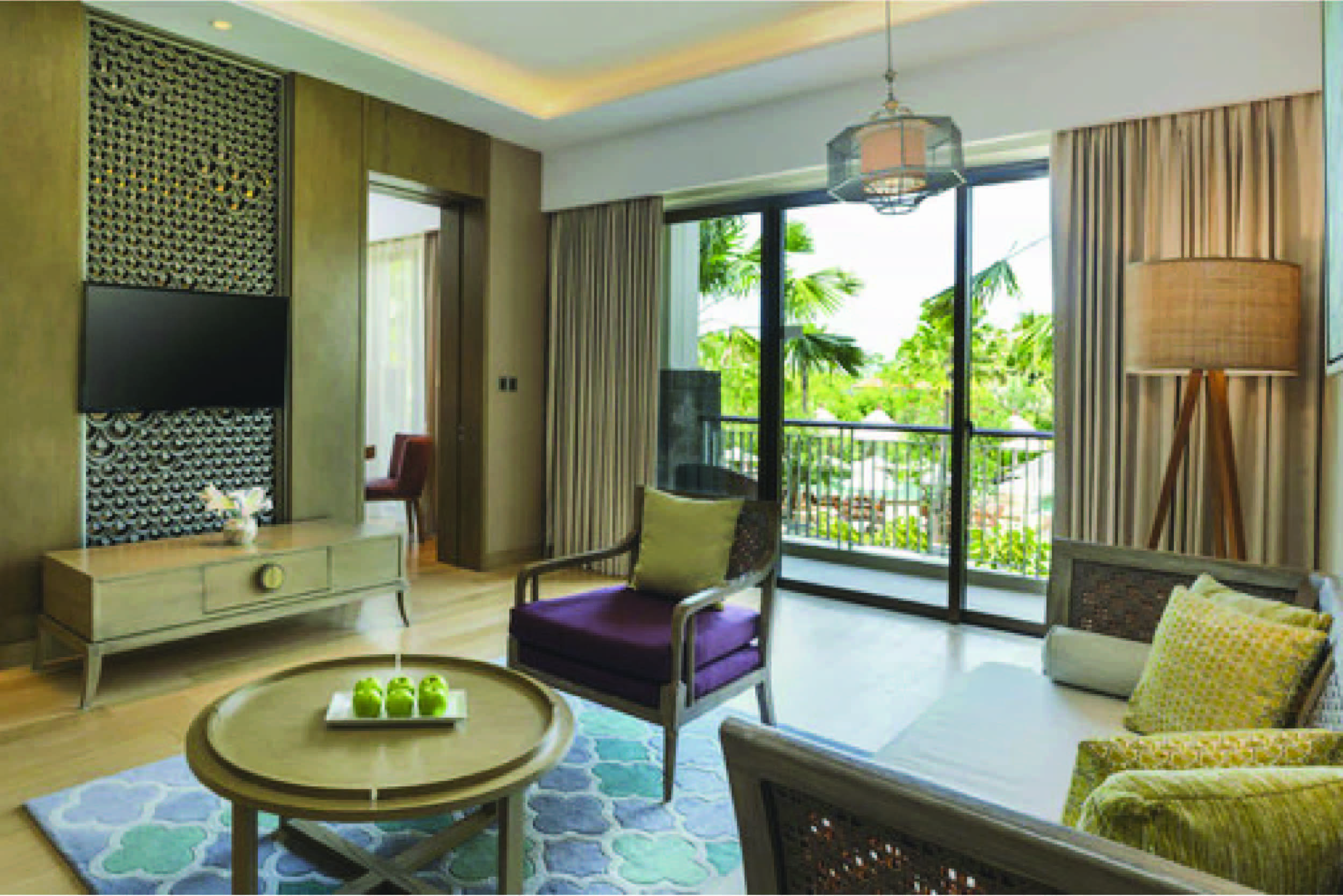 Image by https://www.movenpick.com

A true vibrant scene of island life of the exotic Bali is when you stay only a short walk away from the popular Jimbaran Beach. Immerse yourself in the seaside fun, unwind yourself from your busy schedules back home and witness dramatic sunsets first hand with a stay in Movenpick Resort. Indulge yourself in a Peruvian-Japanese cuisine right here on the resort's rooftop bar accompanied by the stunning views straight to the ocean. Definitely, the right choice for you to stay with your loved ones after a whole day of exploring the spectacular activities Bali has to offer.

9 | Villa Hening
(4-stars, 1.72miles away)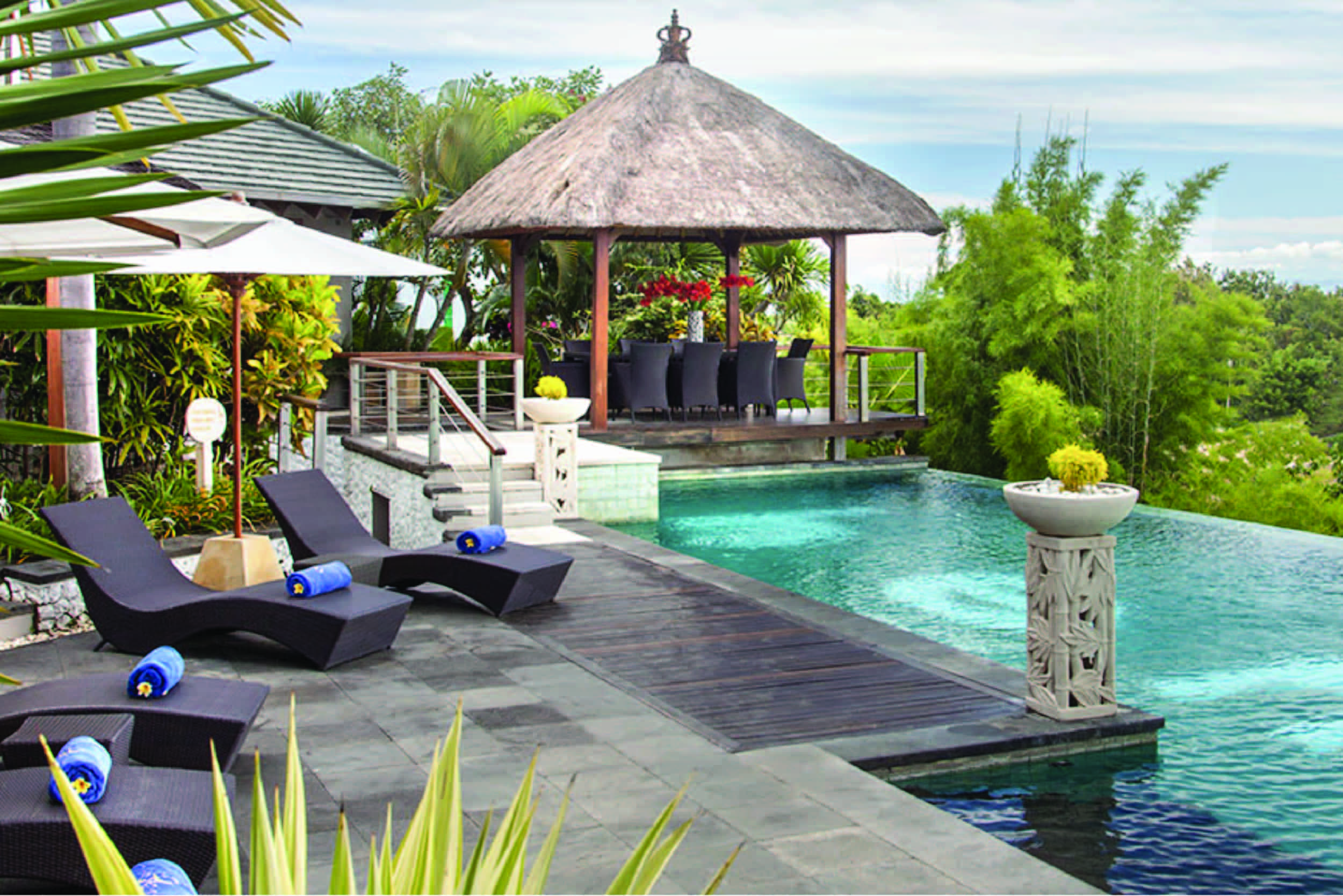 Image by https://villahening.com/
Your privacy is the priority of Villa Hening Jimbaran, only 1.72 miles away from popular tourists' attractions like the GWK and also the excitements of Kuta. While privacy is still the number one priority, so is your feeling of serenity and relaxation. This villa has spacious rooms just for you and your loved ones, the right choice for families. As well as only a 10 minutes away drive to Nusa Dua's exclusive shopping area and a few minutes more to Kuta, airport, and Uluwatu. Serenity, comfort and relaxation in a private secluded villa, a perfect combination, right?

10 | Kupu Kupu Jimbaran Beach Club & Spa by Loccitane
(5-stars, 1.85miles away)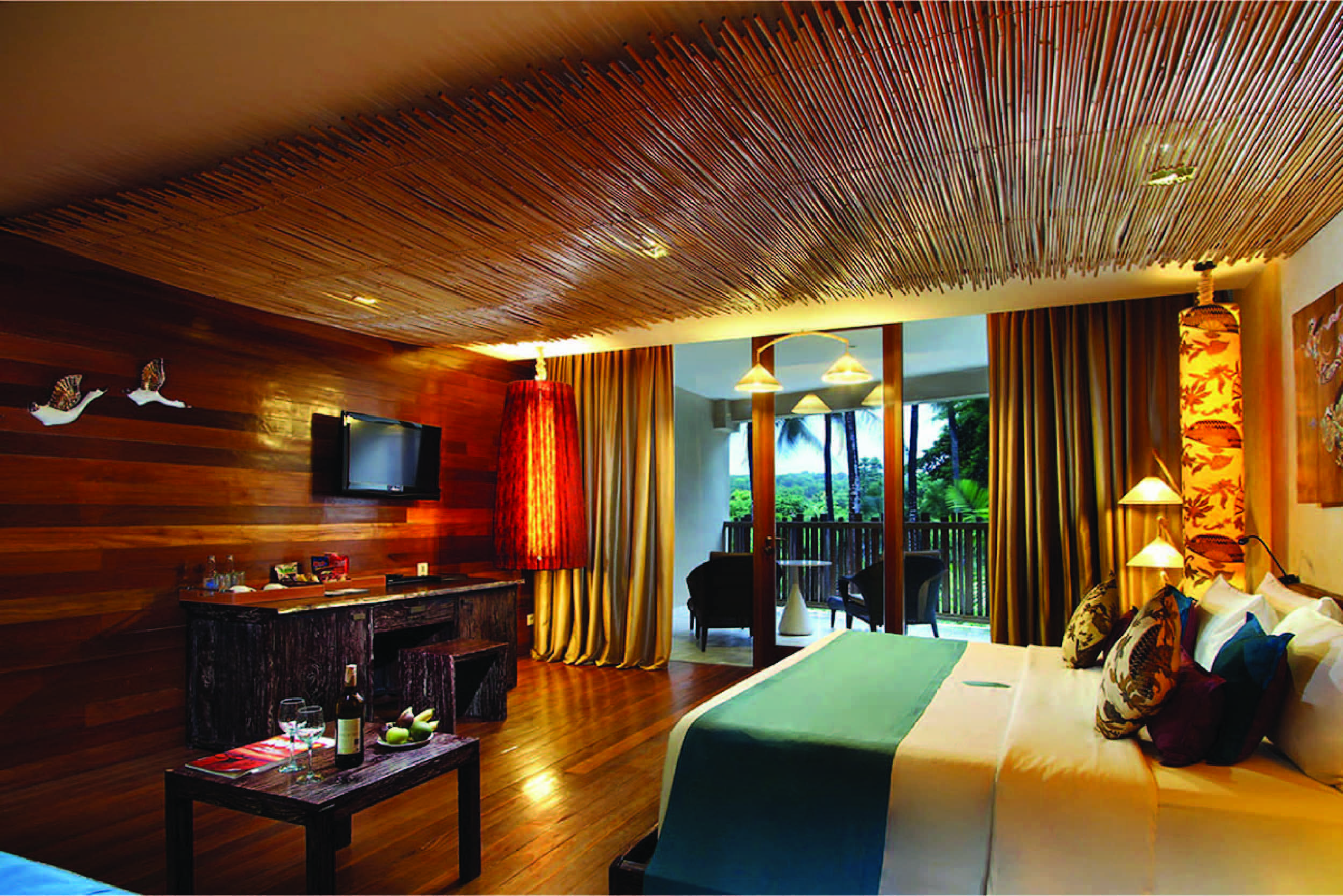 Image by  http://www.kupujimbaran.com/

Immerse yourself in the elegance of a charming 5-star resort, the luxurious Kupu Kupu Jimbaran. The architectural splendor will guarantee to offer guests such a unique environment yet familiar and comfortably attending the guests every holiday need. This gorgeously spacious resort offers the convenience of a private beach club that can be reached through a short buggy ride, exclusive boutiques, and top-notch dining options. Pamper yourself with the most sumptuous spa indulgence in Bali inspired by Provence, a region South of France. Choose Kupu Kupu for one of the best hotel experience Bali can offer.

11 | Four Seasons Resort at Jimbaran Bay
(5-stars, 1.89miles away)
Image by  https://www.fourseasons.com

Experience the authentic feels of the Balinese village by staying in Four Seasons Resort Jimbaran's breezy villas. Enough of a modern look for your comfort yet with a touch of Balinese traditional magical energy with its gentle spectacular nature. Pamper yourself with these enchanting villas offered by the resort with one embracing the indoor-outdoor living setting and an infinity pool overlooking the bright blue oceans. Don't forget to enjoy the most popular seafood seaside area in Jimbaran Bay where you can enjoy a plate of fresh seafood and the cool wind breeze. Definitely a once in a lifetime experience right here in the heart of Bali!

12 | Royal Tulip Springhill
(4.5- stars , 1.90 miles away)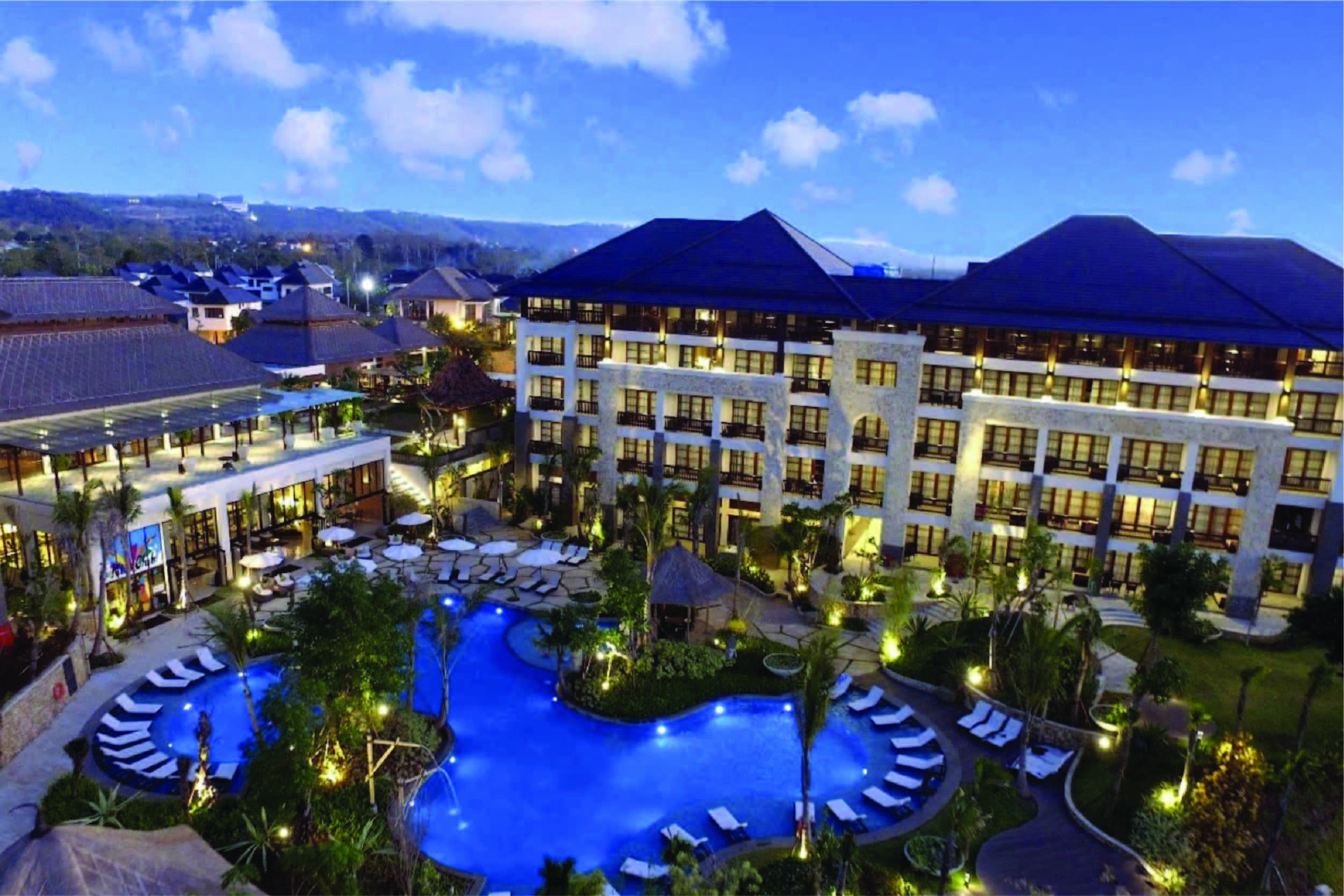 Image by http://royal-tulip-springhill-resort-jimbaran.jimbaranbayhotels.com

Among the divine charms of Balinese culture are the familiar feels of modernity in the Royal Tulip Springhill. Although surrounded by Bali's enchanting nature, this resort is truly a definition of high-tech architecture meets contemporary facilities. With a location of just a short drive from Ngurah Rai International Airport and the heart of Jimbaran, this resort is perfect for your wonderful getaway. For a trip to remember in Bali, book a room in Royal Tulip and enjoy your time!

13 | Le Meridien Bali Jimbaran
(5-stars, 1.95 miles away)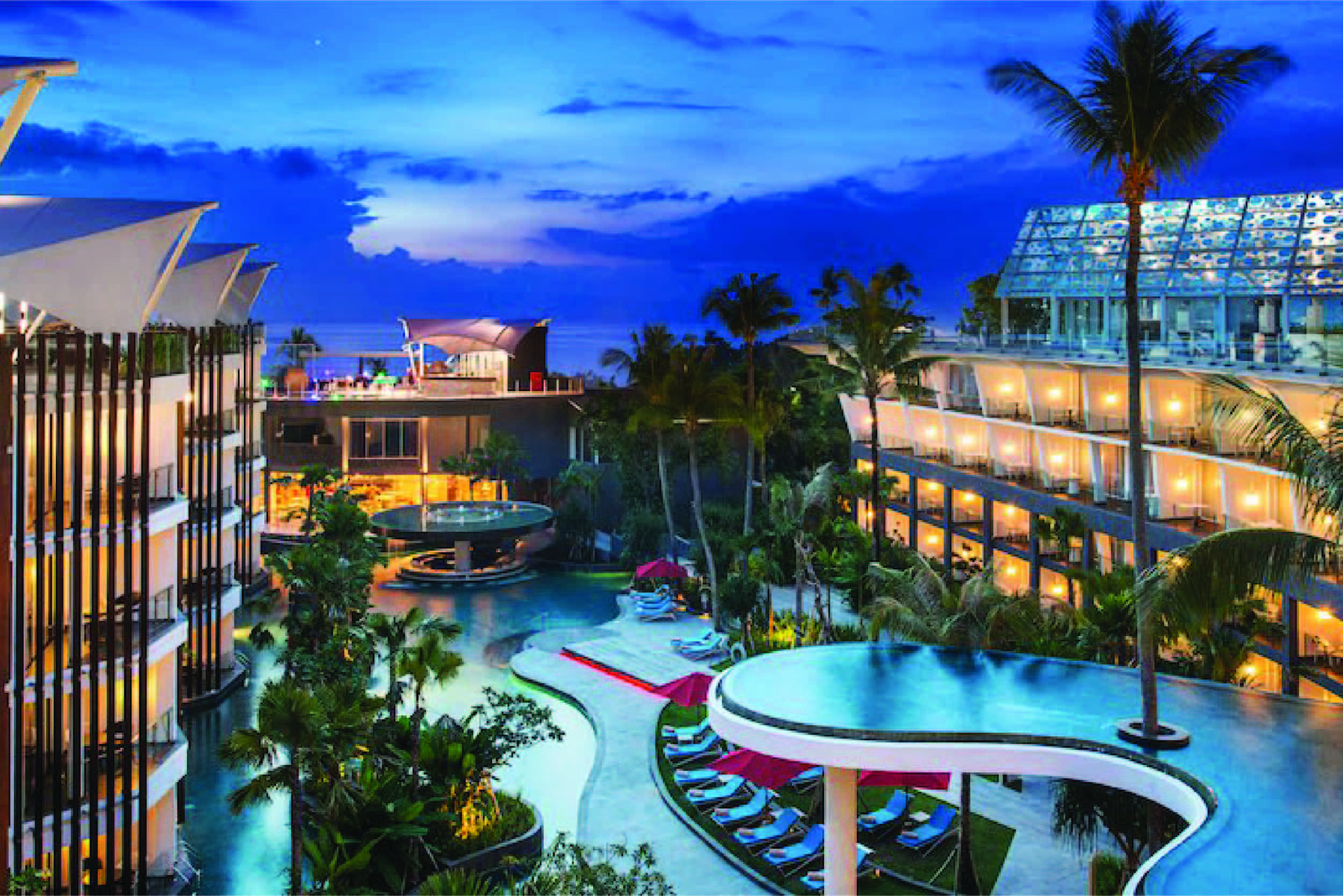 Image by  https://www.marriott.com

Le Meridien is a five-star hotel just a couple miles away from the heart of Jimbaran and many other areas you definitely should visit during your Bali holiday. Embark this journey to discover the charms of this resort with the pristine beaches of Jimbaran Bay. Beach activities and water sports will definitely be part of your days in Bali, and that is truly where Bali's beauty lies. Don't forget to try the delicious seafood along the coasts and enjoy the seaside feels to accompany your meal. Le Meridien also offers a full-service spa to cater your needs for relaxation and a pool along with a fitness center for your everyday needs. Enjoy Jimbaran with a stay in the wonderful Le Meridien, perfect for your holiday!

14 | Intercontinental Bali Resort
(5-stars 2.09miles away)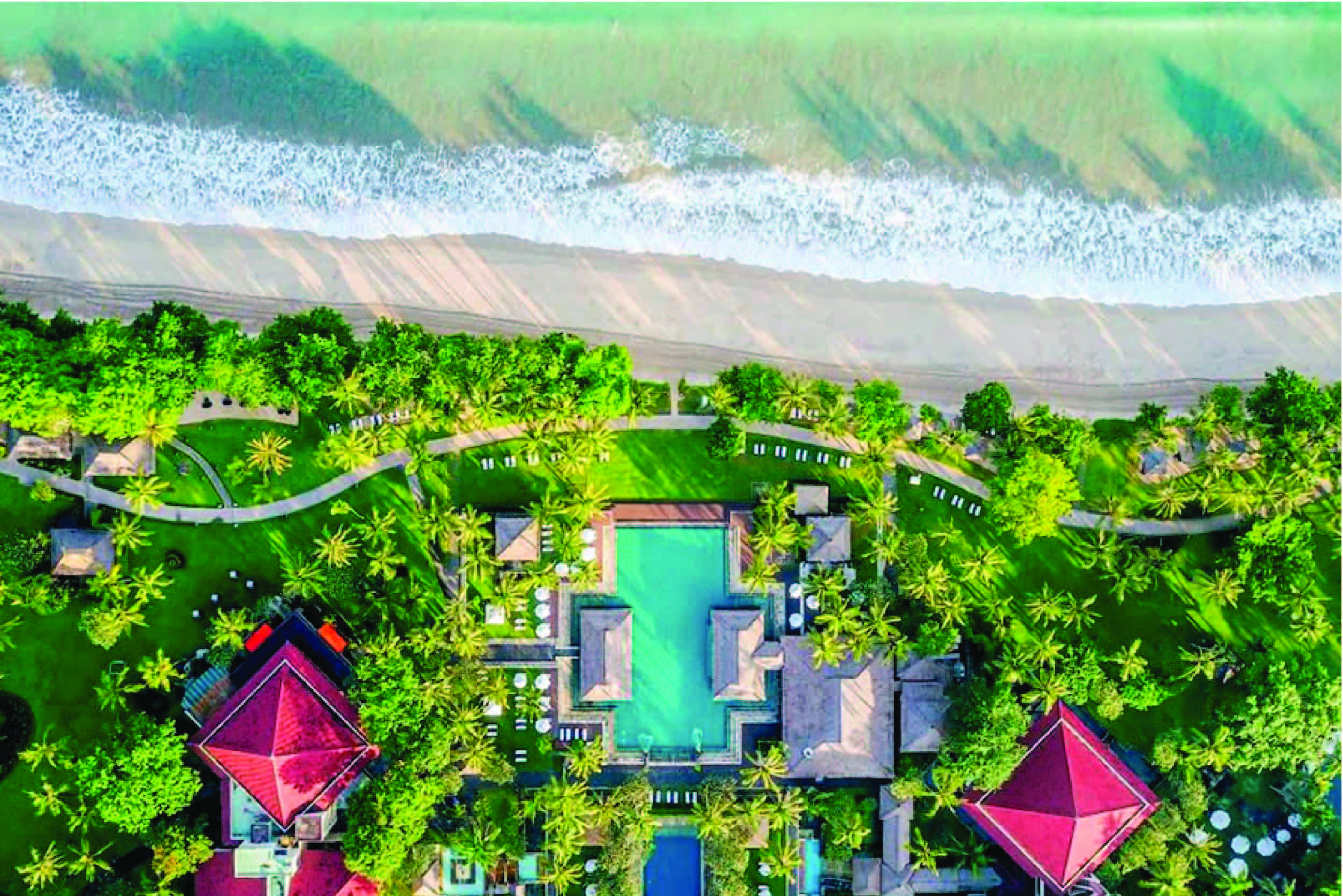 Image by https://www.bali.intercontinental.com

Situated just 2 miles away from GWK Bali, Intercontinental Bali Resort is a great choice to travel around Bali in comfort. This lovely 5-star beachfront resort is nestled among lush tropical gardens and alongside a stretch of pristine white sandy beaches. Not only is it close by to plenty of views you'd like to visit, but this resort also lets you immerse yourself in the ambiance of a tranquil Balinese village. Other than the choice to enjoy many beautifully prepared dishes and a range of leisure activities, Intercontinental Bali also offers you the front row seats to a dramatic sunset overlooking the beaches of Jimbaran Bay. Luxury, comfort, serene and unforgettable, will definitely be the perfect destination for you.

15 | Rimba Jimbaran Bali by Ayana
(5-stars, 2.15miles away)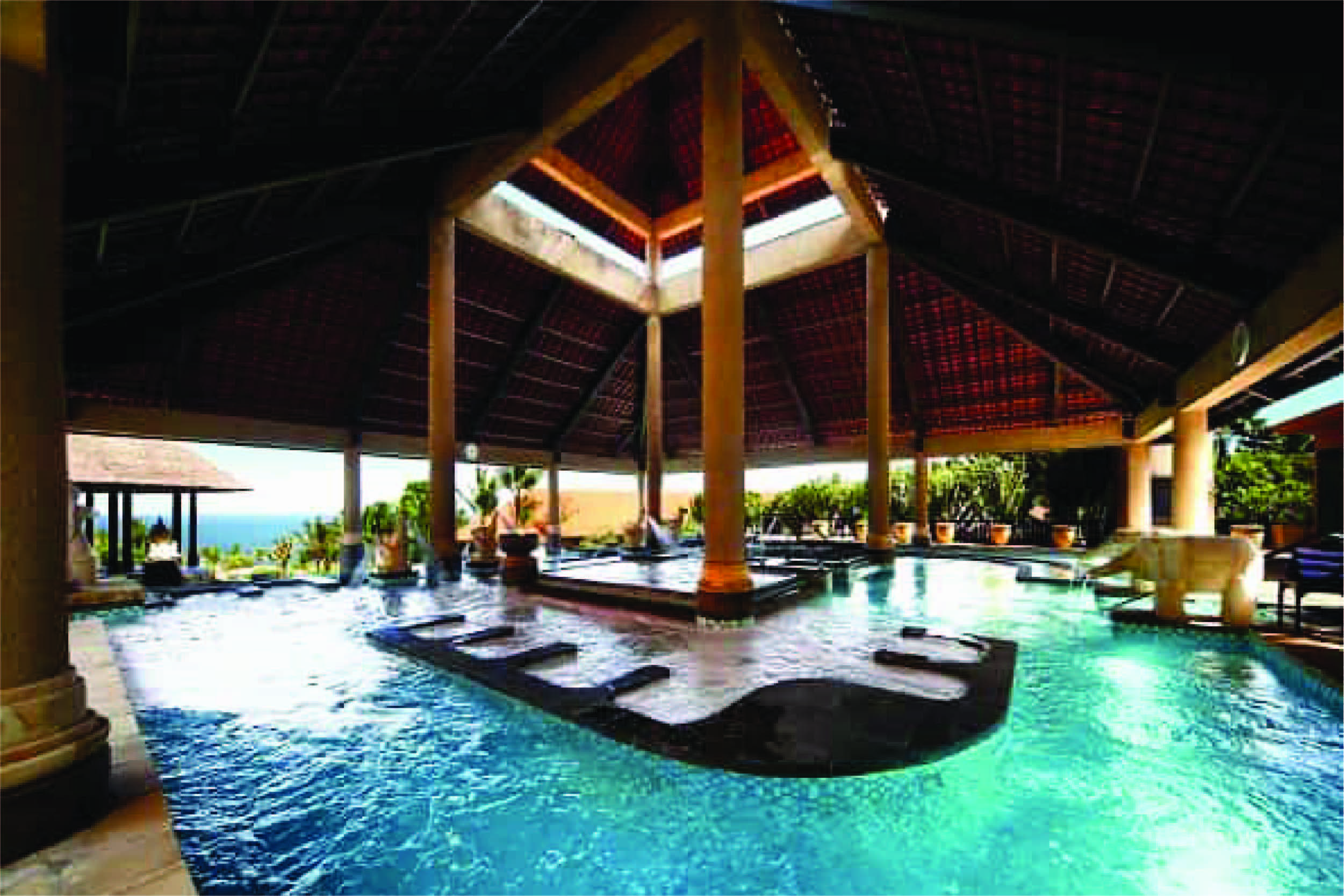 Image by https://www.ayana.com
A trip that'll pamper you in true luxury in the heart of Bali, Rimba Jimbaran offers a range of activities and facilities just for you and your trip to Bali. Located just 2.15 miles away from several popular areas in the island, Rimba Jimbaran is a great place to call home throughout your holiday. Stay in one of the beautiful rooms of this resort overlooking the sea, the pool or other parts of Bali's nature. It is also completed with a wonderful spa to pamper you and add to your amazing holiday. A trip of a lifetime is a trip to Bali complete with a stay at the spectacular 5 stars Rimba Jimbaran Bali Resort. Book now!
Image Source of Header Banner by Shutterstock