If you are looking for some raw beauties and unexplored wonders, then make your way to Sumba, which is located between the islands of Komodo and Sumbawa. Divided into 4 regions with its own special attractions, Sumba will spoil your eyes and intrigue your curiosity to wander around. There are 2 airports in the island; Umbu Mehang Kunda airport and Tambolaka airport,  which are accessible from major cities such as Jakarta and Bali.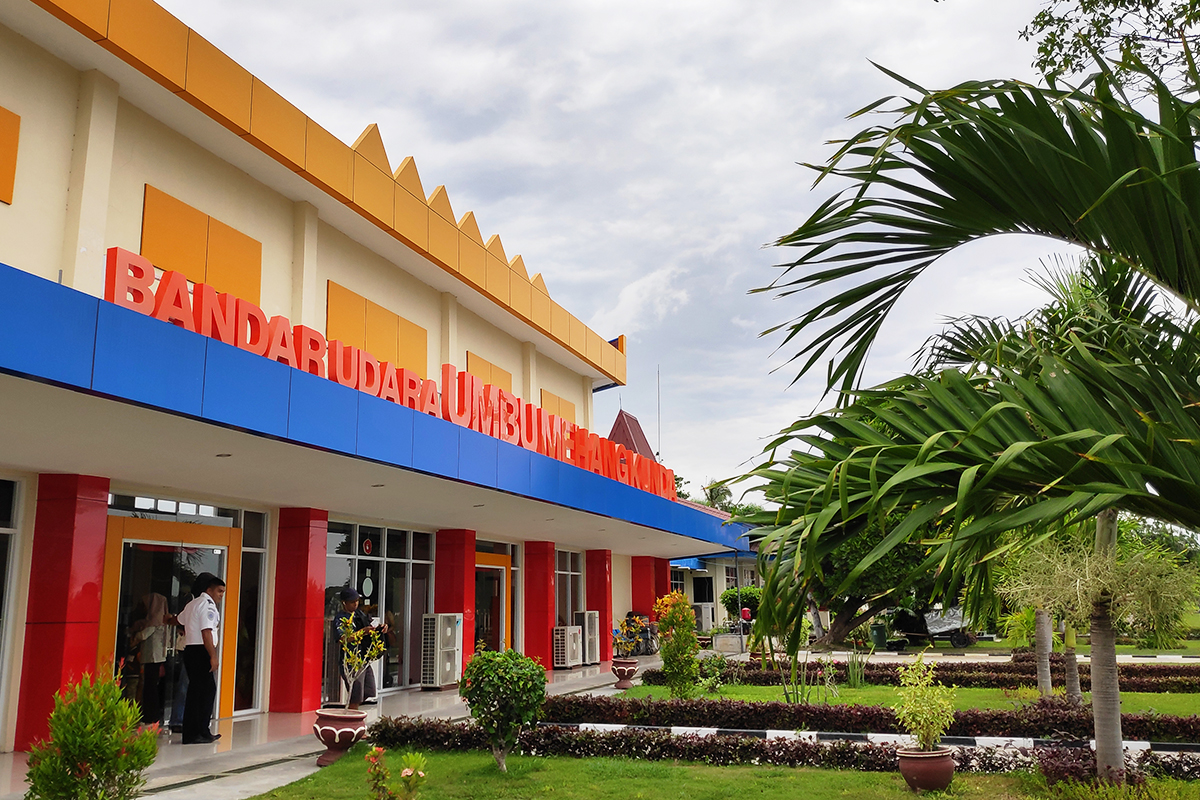 Exploring Sumba from West to East or vice versa ideally need at least 3 nights of staying in, so prepare for some extended weekend plan to make the best out of your visit here. If you travel from West to the East,  you can take the earliest flight from Jakarta that will take you to Kupang's El Tari Airport, then continue to East Sumba's Umbu Mehang Kunda Airport. This way, you can expect to arrive around lunchtime so you can quickly head to your first destination!

1 | Catching the Beauty of Waimarang Waterfalls
The peak season to visit Sumba is around Juli to September, so when you travel during the wet season, be prepared for unpredictable weather. Some areas are still very dangerous to travel during the rainy periods, so please consider to check the weather forecast or have some insights from your local guide.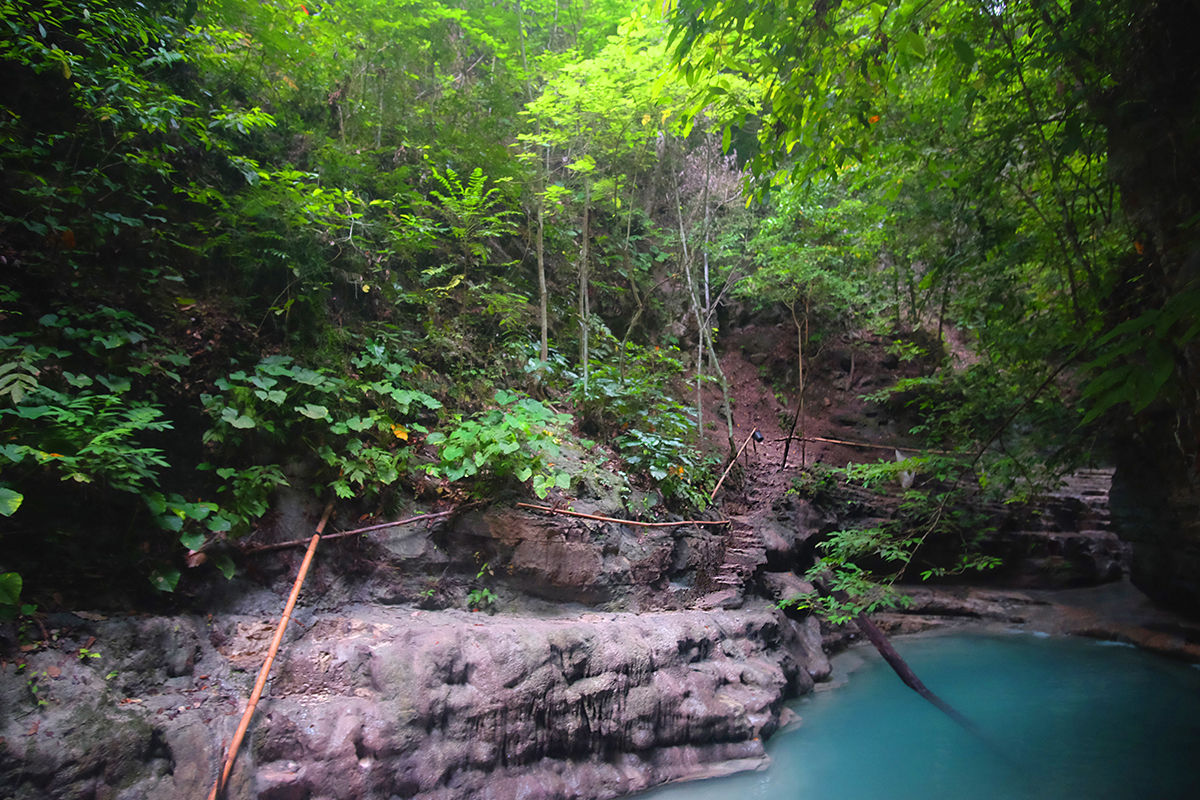 Waimarang Waterfalls takes around 2 hours drive from East Sumba's Airport. You will need to park the car in the designated spot just before taking a walk to find this waterfalls. There is no changing room around the waterfalls, so just slip into your bathing suit before you start trekking. Wear your most comfy shoes or some non-slippery trekking sandals, because the paths are unpaved and need careful steps in some areas.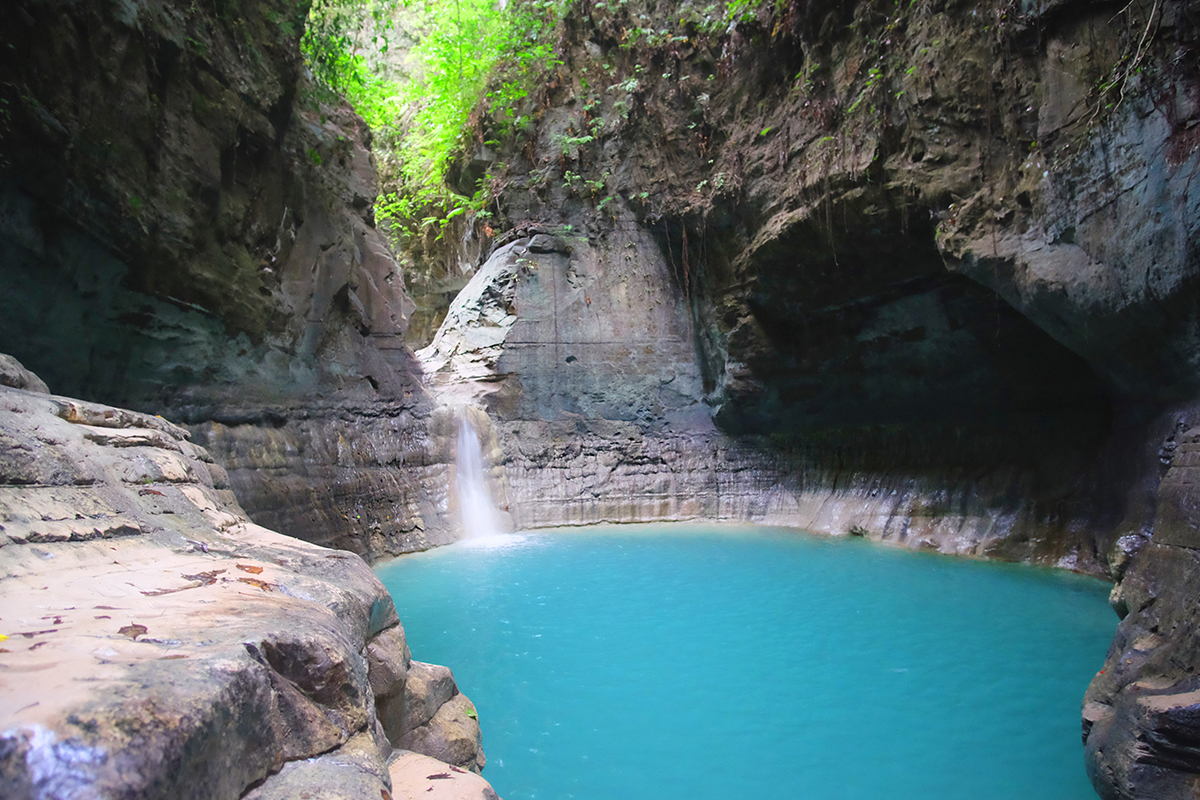 Before you know it, you will start to hear the sounds of waters and can see a little stream, just before finding the first smaller lagoon. Just walk your way up for a little bit more, or just swim through that small lagoon to get to the main spot. You will be welcome with an alluring larger blue lagoon just beneath the waterfalls. Do come early in the morning or in the afternoon for a chance to get the place a little less crowded with visitors.
2 | Fresh Seafood by the Sea
After all that long walk to the waterfall, you can unwind after sunset and enjoy some fresh seafood. Varieties of fishes and other scrumptious menus like calamari, crispy eggplants, and sautéed vegetables can sufficiently replenish your energy. In East Sumba, you can try heading to Waingapu's seaport for dinner, there are plenty of local stalls with an inviting aroma of grilled seafood.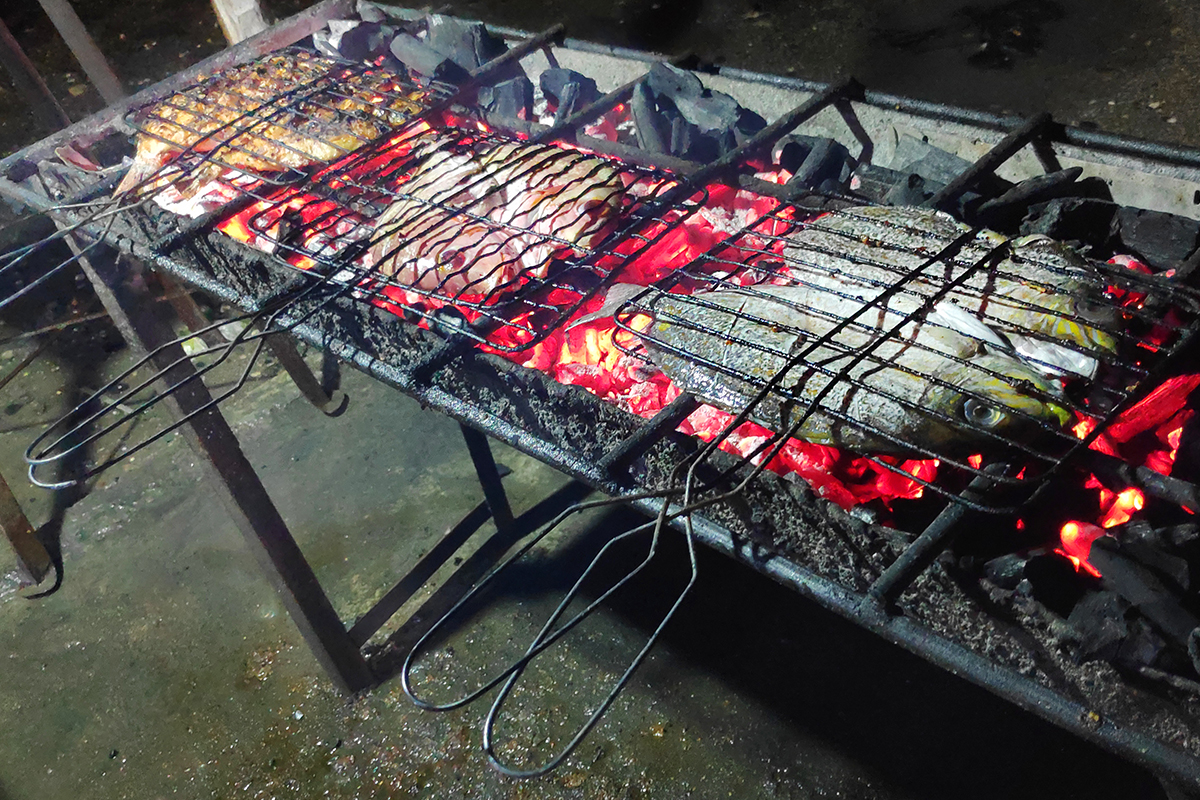 3 | Stay in by the Best View of Waingapu
There are still only a few starred hotels in Sumba, so plan your itinerary around your hotel choice if you want to stay comfortable throughout your holiday. For a beachside view in Waingapu, you can choose to stay in Padadita Beach Hotel or Beach Hut by S.A.R. For a river view you can try Morinda Villa and Resto. But, if you prefer more privacy, you can choose the stylish Villa Amidala.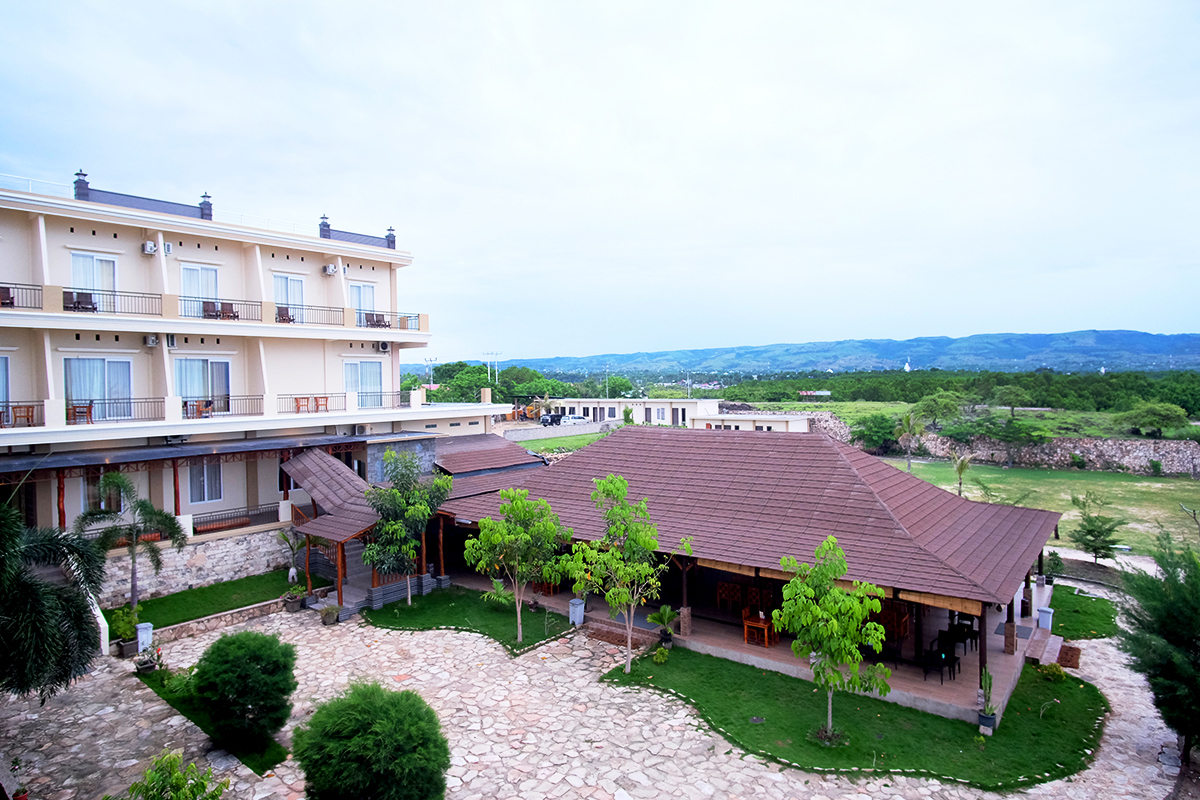 4 | Visit the Local Marketplace
The best way to get a first look at daily activities of the locals is to come to visit the marketplace. Here you can experience the dynamic vibe, the colorful fresh goods and of course, the unique souvenirs. Hunt for the iconic Sumbanese Tenun Ikat, ranging from a small sized head wraps to the larger full-size handmade ikat weaving that you can use as a gorgeous dress.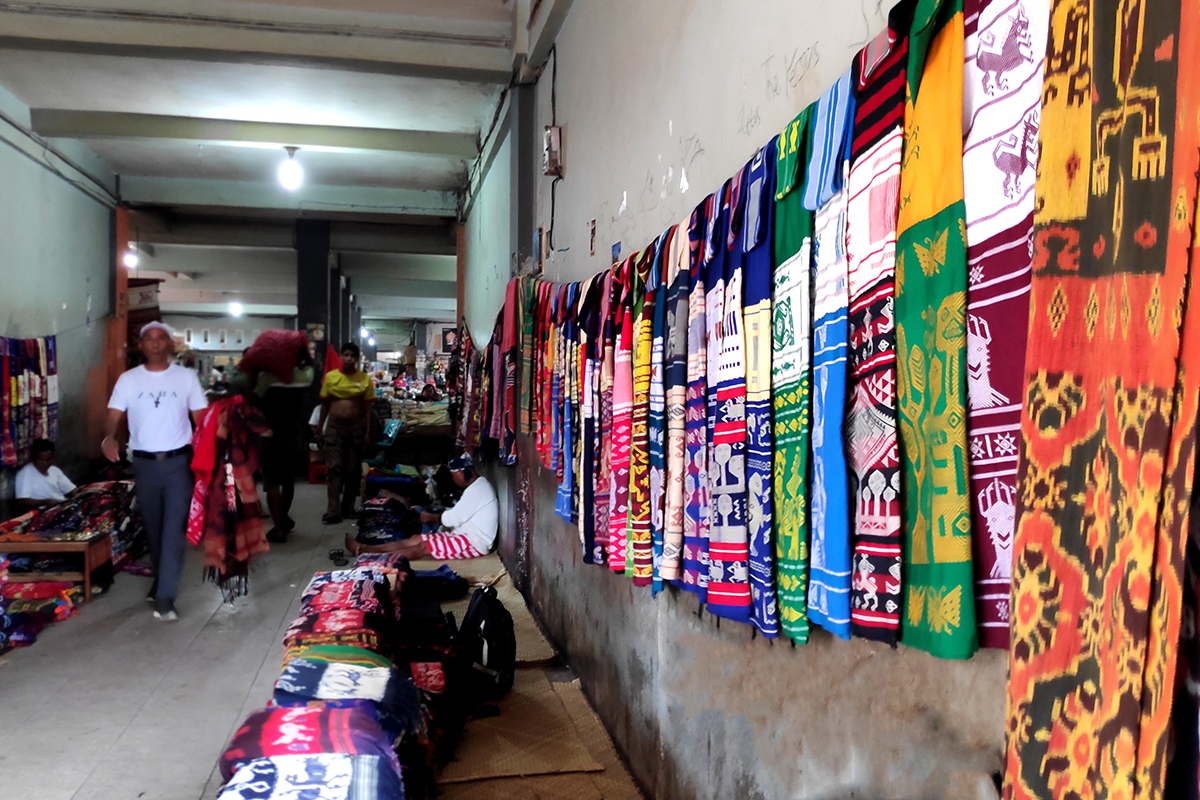 East Sumba and West Sumba's tenun ikat have different types of patterns and colors. You can ask the sellers which one is originally dyed with natural colors and which one is using chemicals. The naturally dyed ones will cost more, yet their beautiful color is preciously timeless. Chemical colored cotton strings are also weaved by hand and can create more diversities of vivid colors than the naturals which are usually producing strings in hues of blue, white and vermillion colors.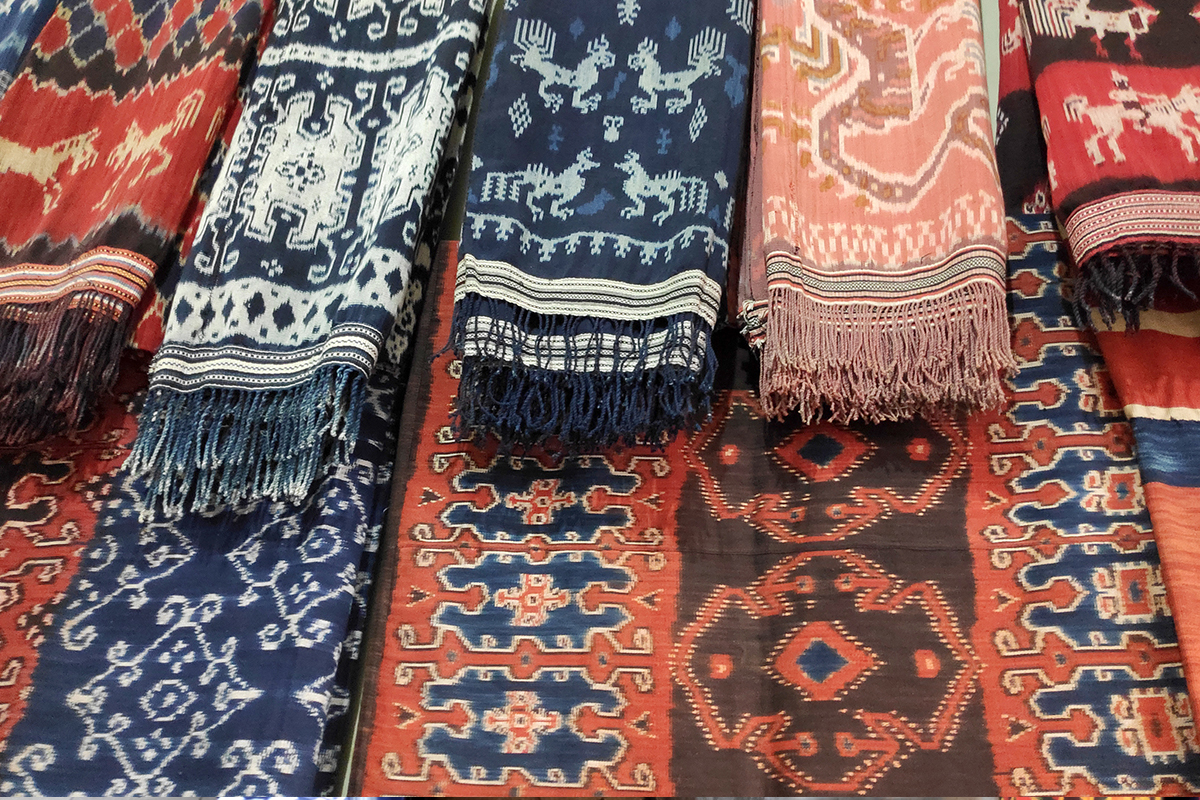 5 | Enjoy the Heritage of Traditional Villages
The traditional village of Prailiu, is located only around two kilometers away from Waingapu's city center. You can stroll around the village and step inside the traditional houses, meet the locals, learn about the ikat weaving and admire the view!
There are several traditional houses with alang-alang or grass covered rooftops build next to the modern ones. You can also find a large tomb in several front yards. Houses are built with 3 main sections: the lower area for the cattle, the main middle section as a living room and the upper section dedicated to the Gods. You may see houses with tall rooftops, and those without. East Sumba and West Sumba also have some different names for their houses.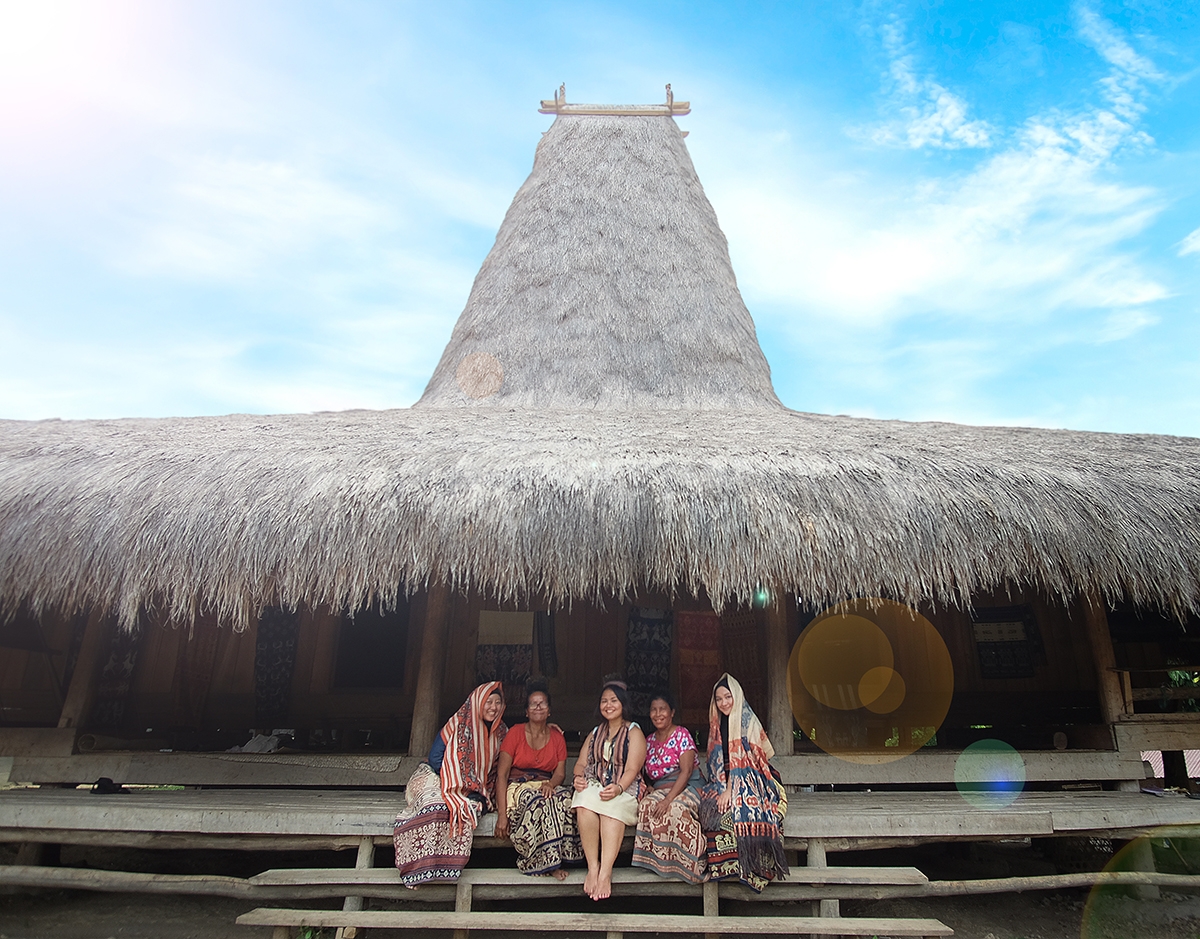 Entering East Sumba's Uma Hori – a special house for traditional ceremonies -  you will first notice that there are two front doors just after the porch area. When a traditional ritual is held inside the house, the right door will lead you to the male seating area and the left one to the women's. The house is 13x14 meters consist of 36 poles. Right in between those two seating areas is a square fireplace use as an indoor kitchen (kadu awu) with four decorated main poles with each specific name. Just above the fireplace is a platform used to store foods, smoked meats, and crops. There is still one more upper part that can only be accessible by an attached stair, used to store traditional symbols of Marapu as the ancient God. The symbols can be in the form of what's known as Mamuli that are sometimes made of gold. Mamuli depicts the symbol of a female as the giver of life, and it is a precious ornamented heirloom made from valuable metals and used in rituals.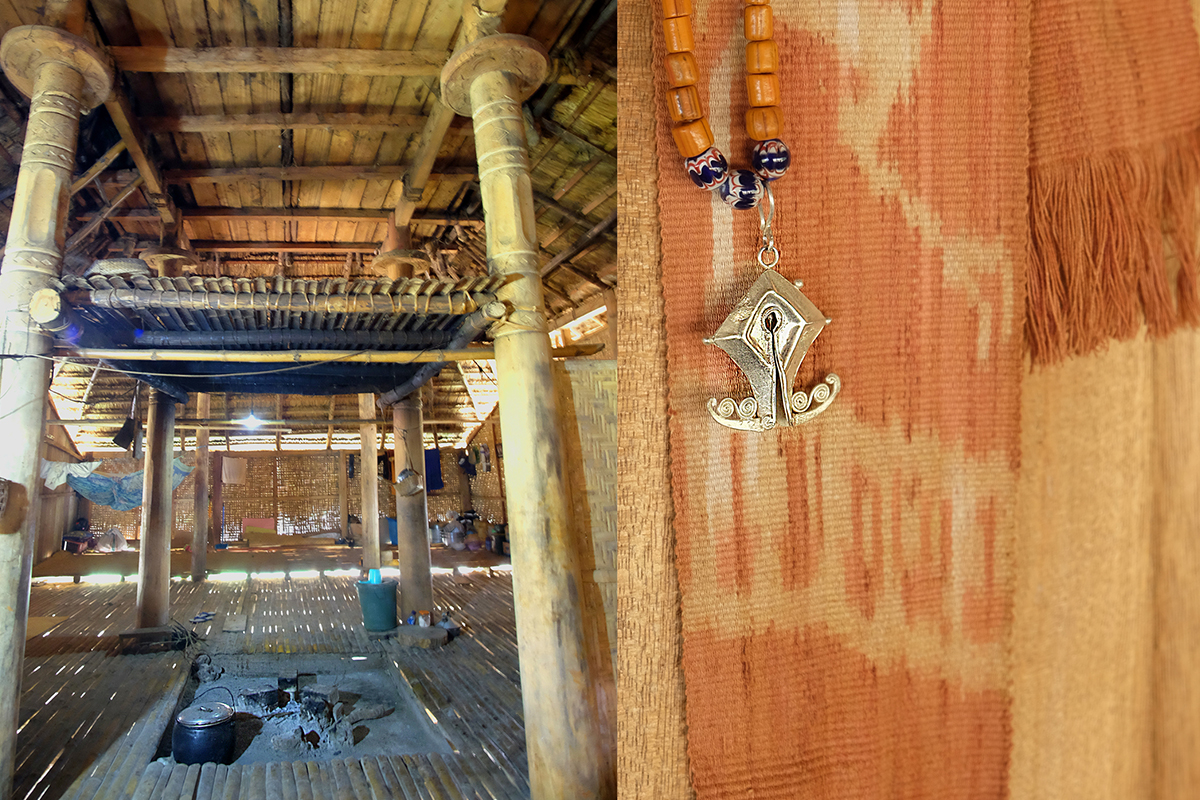 You can also see some ikat weaving here, and may be lucky enough to meet the skillful women who did it. The natural dying process is also an interesting story because you can learn how colors are produced to make such wonderful fabric. The patterns and motives depicted plenty of animals; which are symbols from their ancient Marapu believes. Blue comes from mixtures of plantation locally known as Nila leaves and is repeatedly processed with other plantation to get the perfect shade. Vermillion, a reddish-orange color are the result of Mengkudu roots, and wood skins & branches called Loba. Some hues of yellow are products of trees known as Kayu Kuning. White are the basic colors of the cotton strings. To get dark hues such as blue-black, a longer process are needed to set the colors before the weaving begins, and sometimes are a mixture between vermillion and blue hues. It took between 6-12 months to finish some of these masterpieces, depending on size and designs. So if you need to bargain, please do it respectfully considering how meticulous they have worked for it, it is, after all, a unique one of a kind mementos!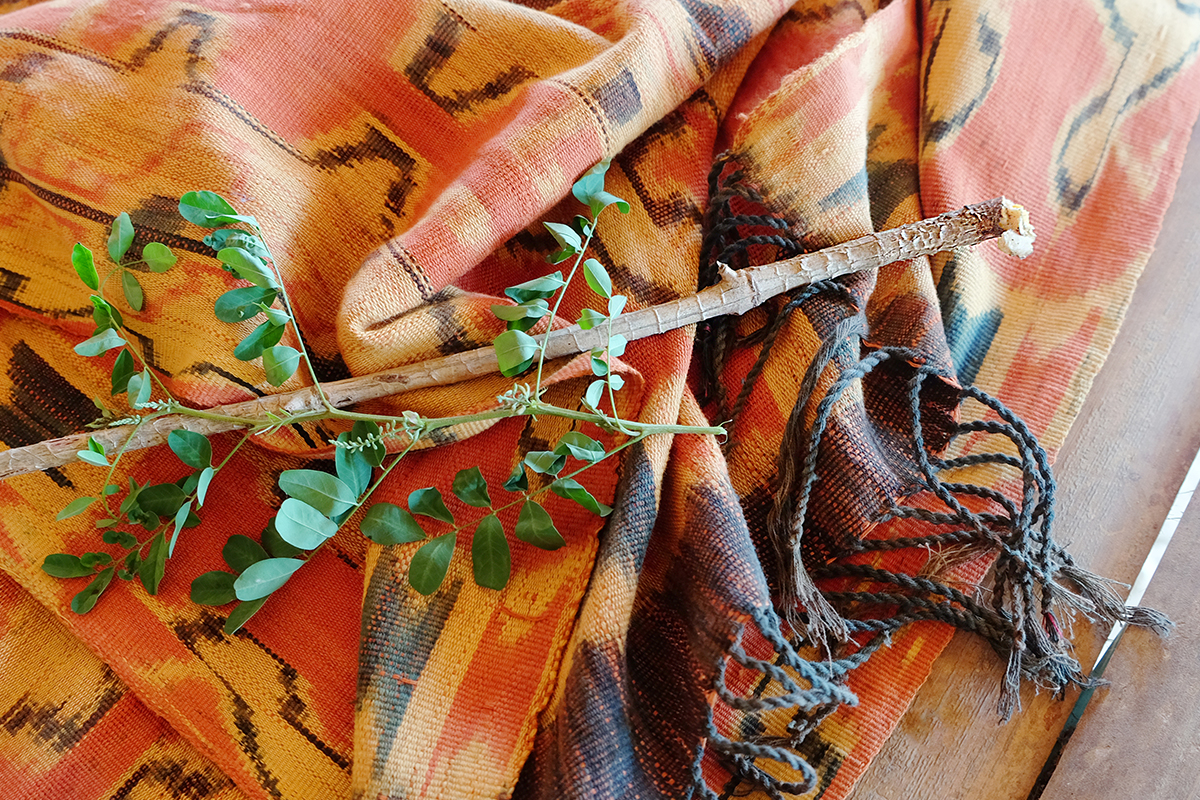 If you are still curious to see how the locals live, you can head to visit another village, like Kwangu and Labanapu, all three are famous for their exquisite ikat weaving.

6 | Try Some Local Cuisines
While in Sumba, don't forget to explore the local cuisines. Sumba is famous for its seafood, and a particularly iconic side dish is Bokosawu Nyale, made from sea worms! Vegetarian foods are also aplenty, like sautéed vegetables made from cassava leaves, watercress, and banana heart.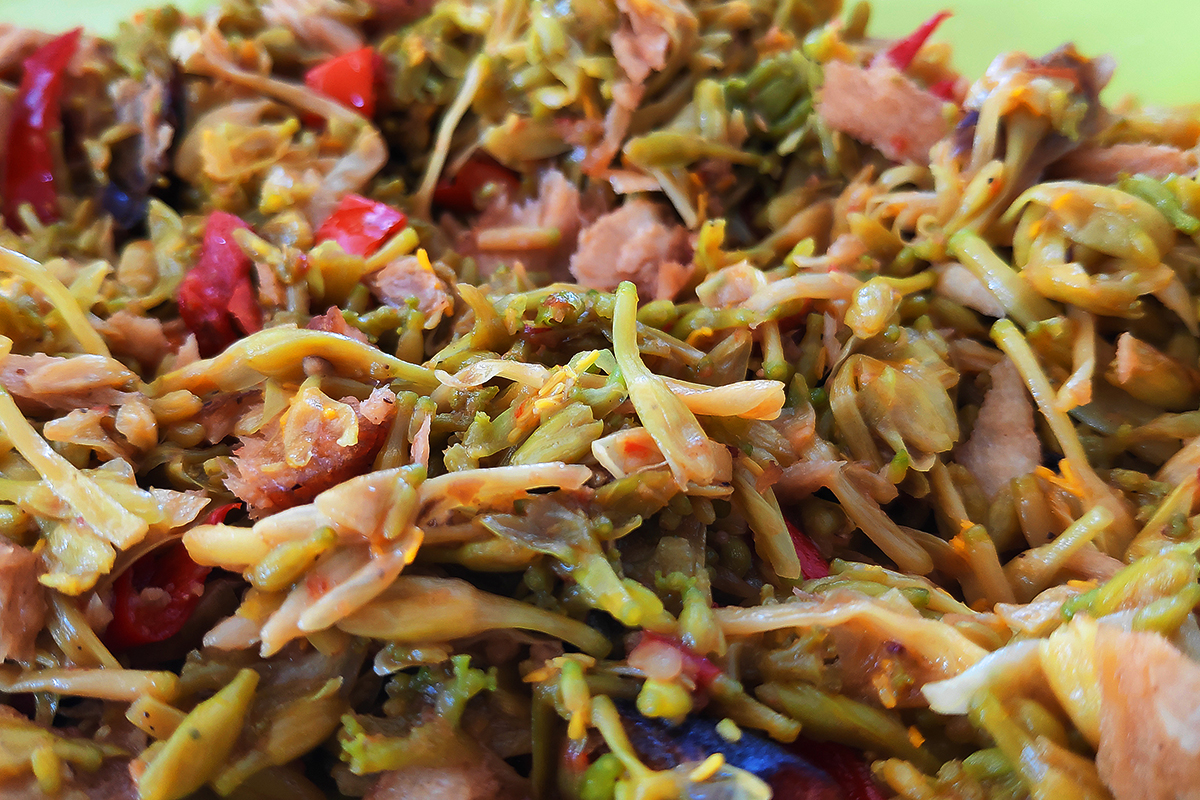 In East Sumba, you can head for lunch at PC Corner to try the sautéed papaya flower! When you get to West Sumba, you can choose to dine at Gula Garam or Warungku. Gula Garam also served some scrumptious international menus, whilst Warungku served delicious local meals with a karaoke corner!
                                       
7 | Stroll along the Undulating Wairinding
When you have already filled up, it's time to head to the next location, the famous Wairinding hill! Located around 1-hour drive from Waingapu, this hill is quite a soothing sight for the sore eyes.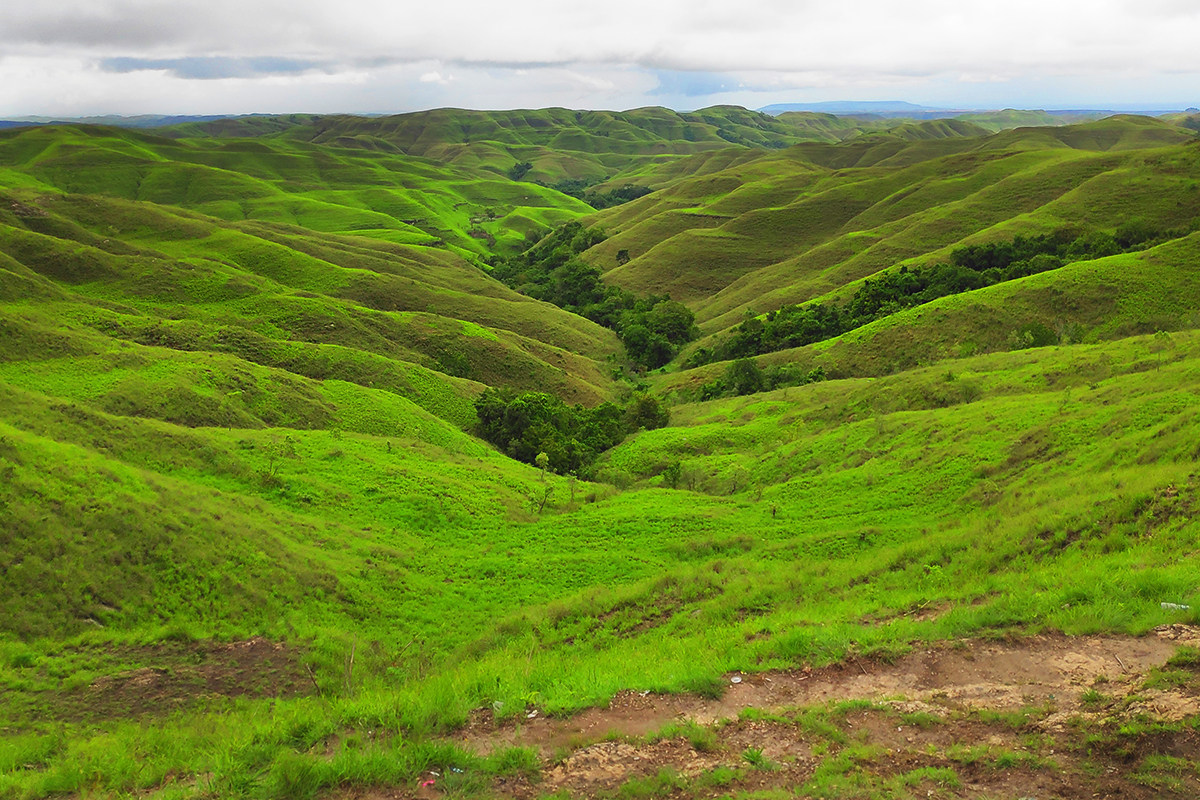 Endless undulating hills unfolding with its fresh green of grass during a wet season, and stunning brownish colors if you happened to be here during the dry season. Either season, you will be happy to catch some epic light of sunset here!

8 | Stop by at Mandorak Beach
Sumba has several stunning beaches to explore, but this one is slightly different because of its rocky formation and its proximity to the next dreamy sensation, the Weekuri Lagoon. The wave is very strong here, so swimming is no option, but the sandy shore fringe with the solid rock is a pretty photogenic spot that you can savor!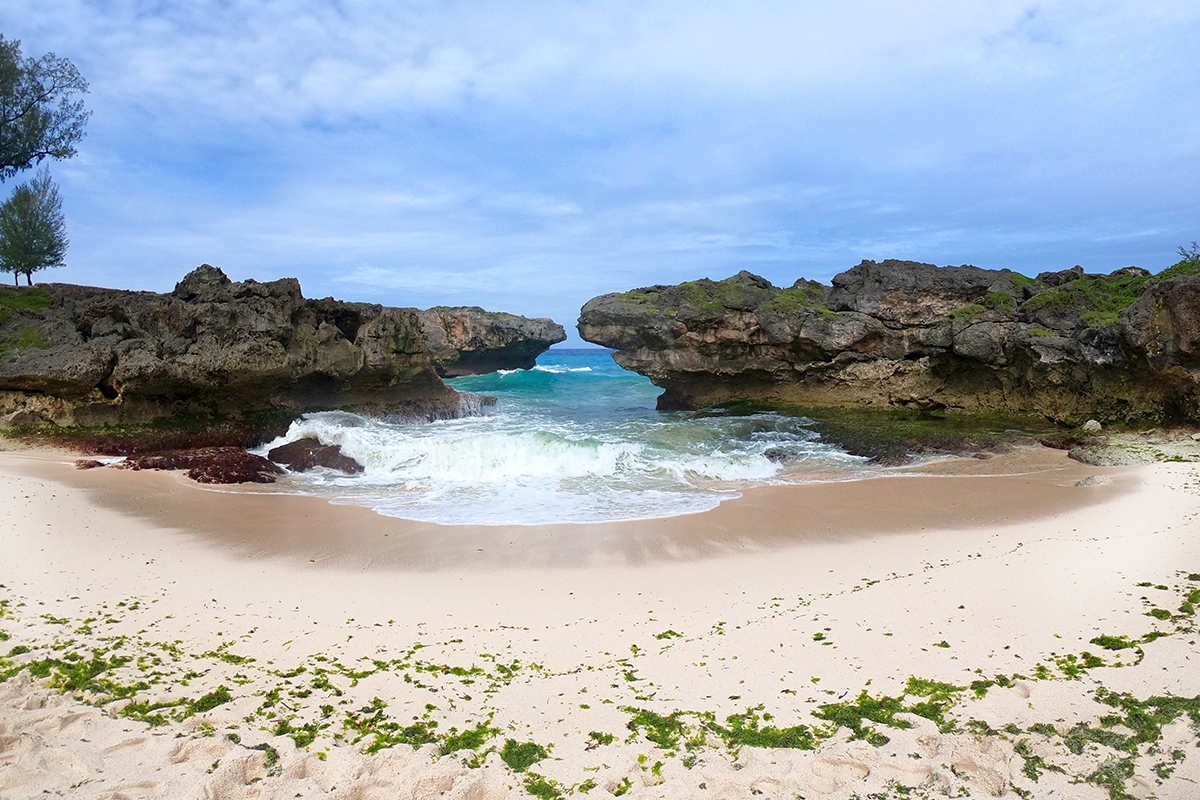 9 | Swim around in the Dreamy Weekuri
Just around 5 minutes away, you will be entering the Weekuri area. Today, there are easy pathways to get to the lagoons and bridges that let you walk around it to immerse in the beautiful scenery of the ocean right next to the lagoon.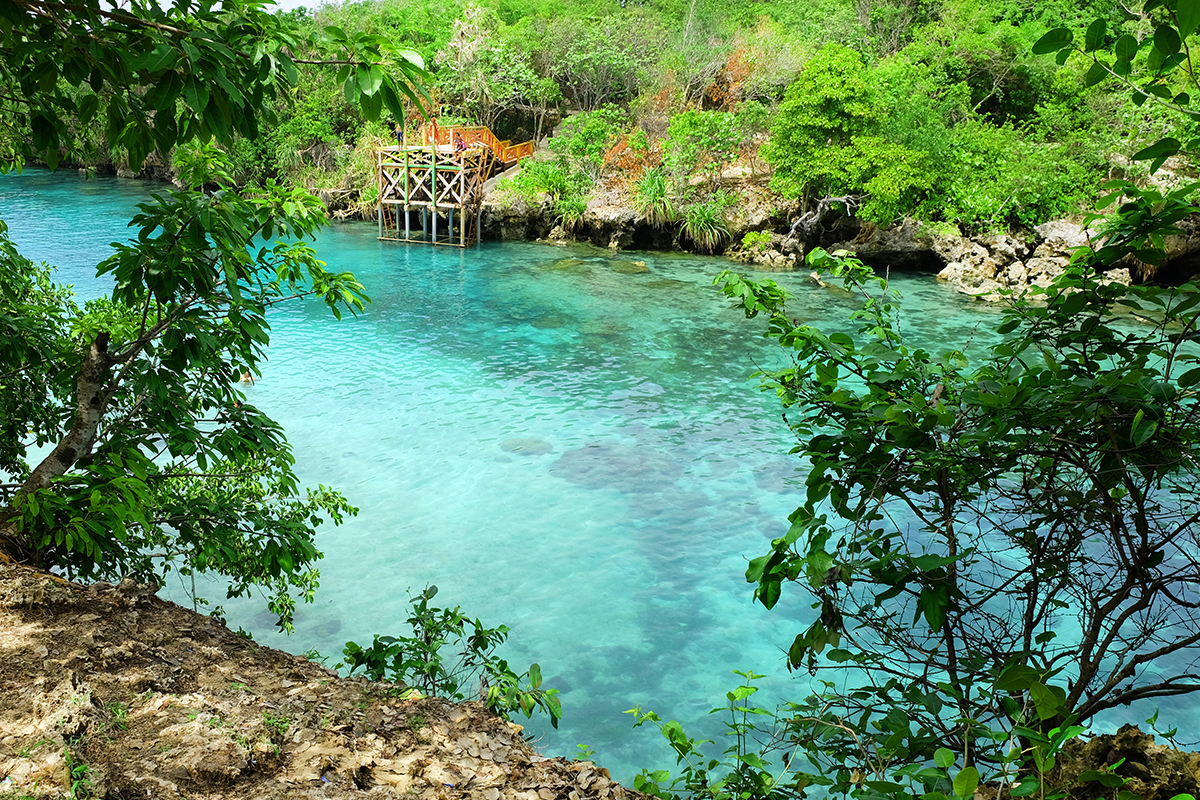 Basic facilities are also available to change clothes after getting some refreshing swim. Simple warung, or stalls will be ready to provide fresh coconut, warm tea, and snacks. You can also buy your lunch in town before you venture here, and just have a picnic with a view!
 
10 | Gaze upon the Iconic Bawana Beach from Mareha Hill
Bawana or some also called it Mbawana, is a mesmerizing beach with its charming stone cliffs. It is accessible only if you get here before the tides sets in. However, when the tide is high, you can still enjoy it from Mareha Hill.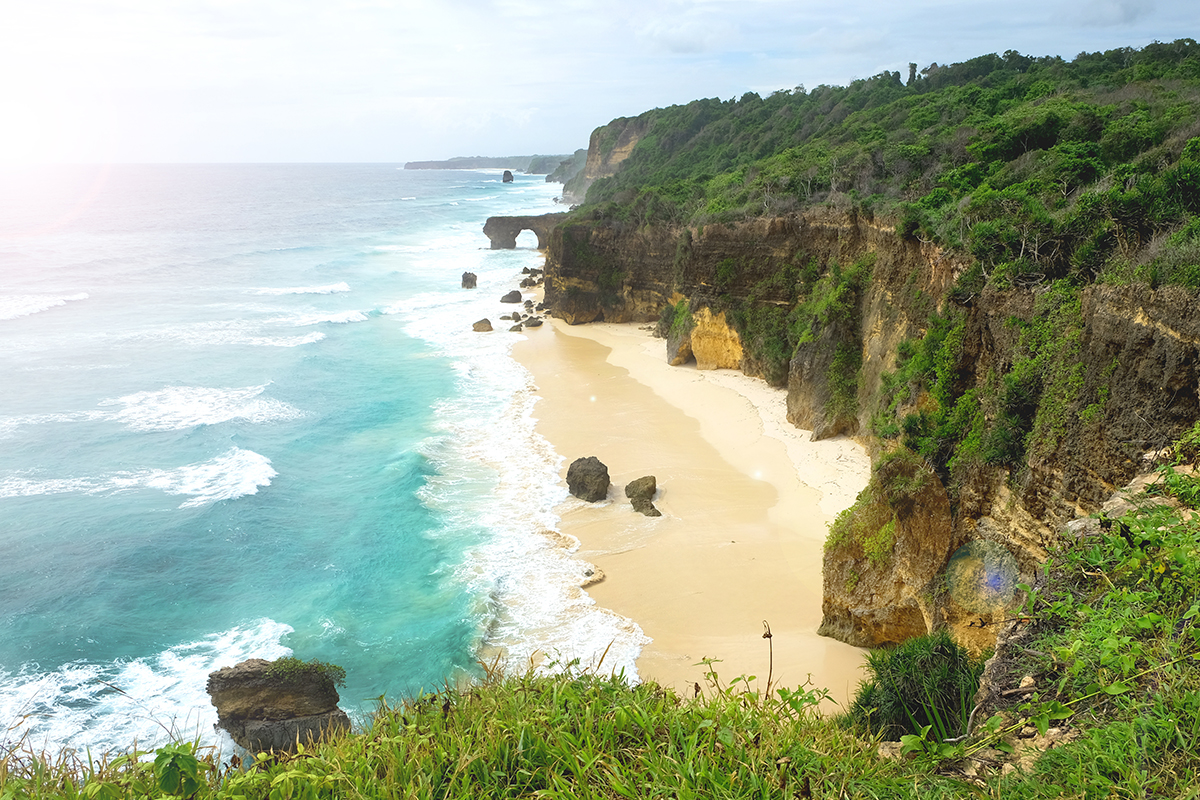 From here, Bawana beach looks like a perfect postcard! And don't miss to take some shots around the unique white trees at the parking spot.

11 | Learn more about Sumba Culture
Those of you who need some more time to study and learn about the fascinating Sumbanese culture can head to Lembaga Studi & Pelestarian Budaya Sumba.  The facilities were built as a place for visitors to dig deeper into the roots and historical values of Sumba.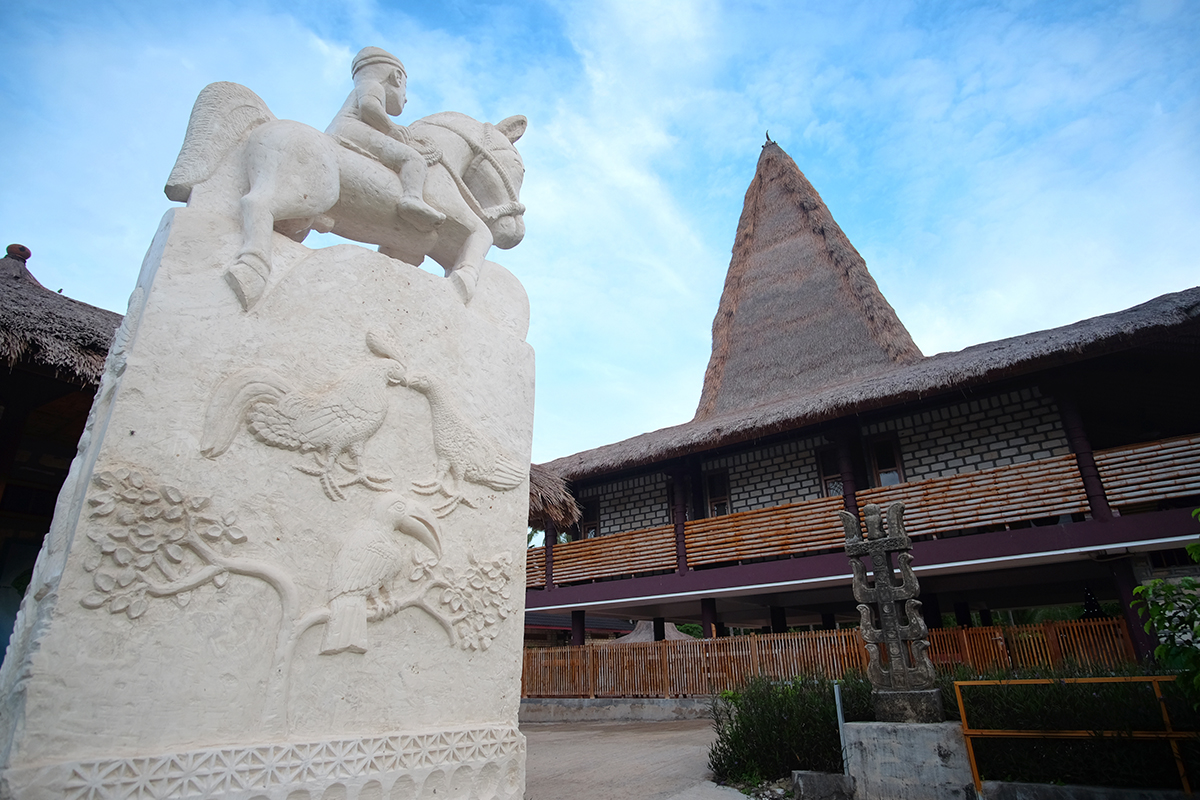 Precious heritage items are kept in the museum and shared for visitors to see. There is also a special museum especially dedicated to Ikat Weaving. Homestays are also available on site if you care to experience living amongst the great Sumbanese treasures.

12 | Don't Forget to Collect Special Souvenirs!
Before heading back to the airport of West Sumba, make way to stop by the local souvenir shop. When you hate to bargain for the price, this place will give you ease. It is basically a local supermarket with daily goods to sell, but Yen's Mart has a special corner for Sumbanese souvenirs that you can browse. From local snacks, such as cashews to coffees, accessories and even a ready-to-wear ikat weaving fashion are also available to purchase before catching your flight!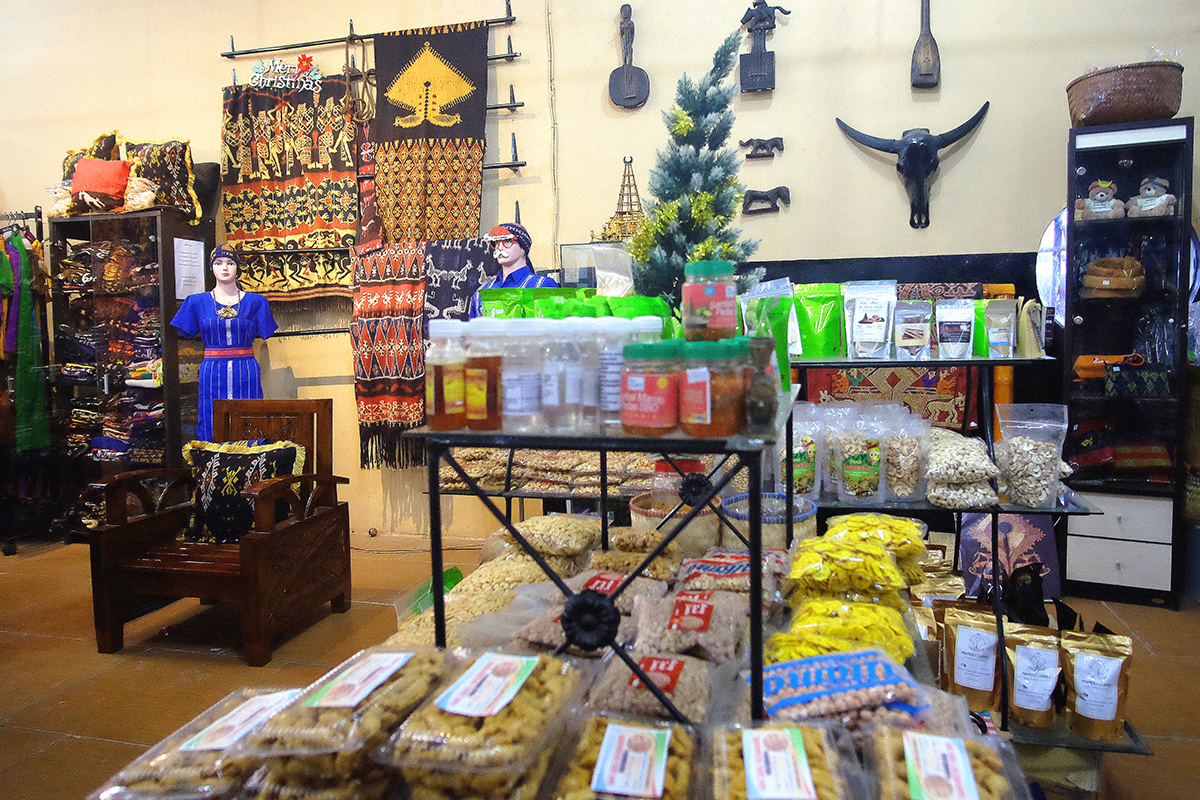 Too many amazing spots to unveil in Sumba, so if you have more than just a weekend, you will have the adventure of a lifetime here! Just bring lots of memory cards and camera batteries, because the sceneries will keep your cameras busy!