Banyuwangi in East Java is blessed with beautiful nature that will leave you in awe. There are many tourism sites that you can explore, such as national park, savannah, exotic beaches. Exploring its unique and tasty culinary world is also an adventure. Here are four authentic cuisines of Banyuwangi that you need to taste while you are there.
1 | Tempong Rice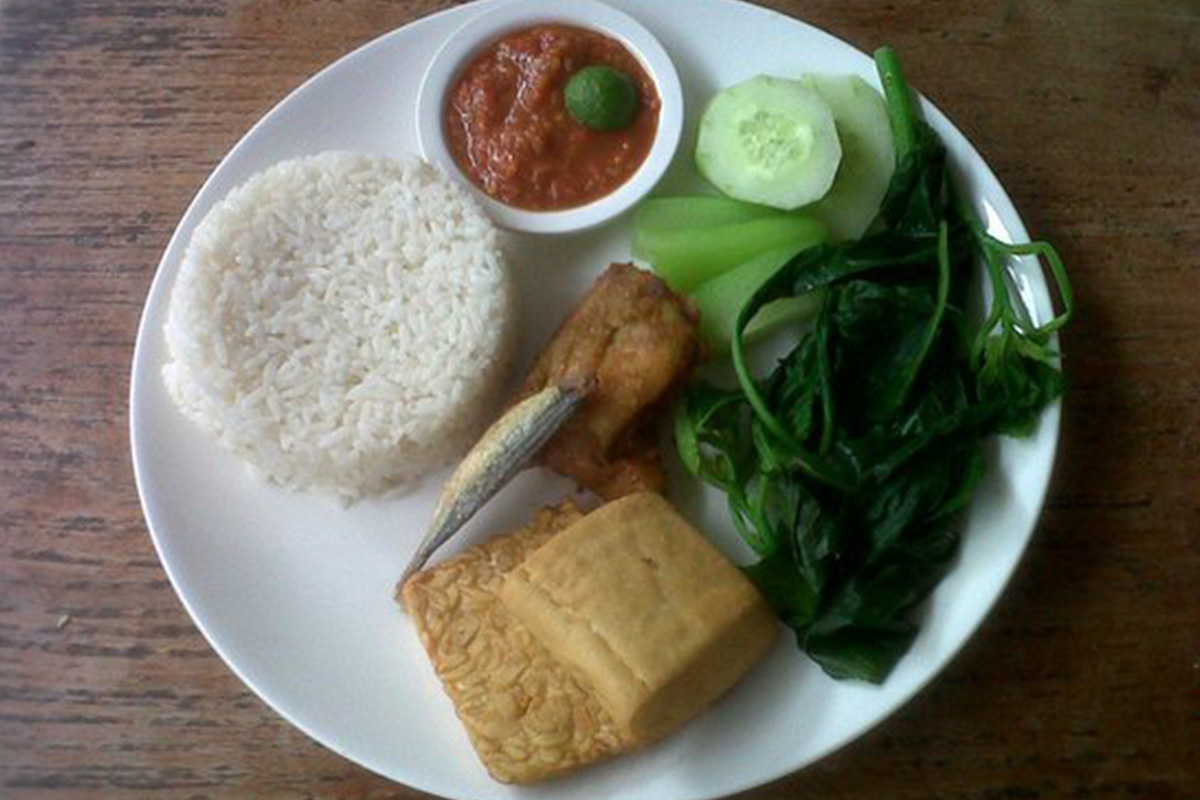 Photo source: media-cdn.tripadvisor.com
If you love spicy food, you may love this plate of steamed white rice served with steamed vegetables and raw condiment. "Tempong" means "slap" because its spiciness feels like you've just been slapped. You can choose a wide range of side dishes for this cuisine, such as fried chicken, omelet or pepes ikan (steamed fish).

2 | Pindang Koyong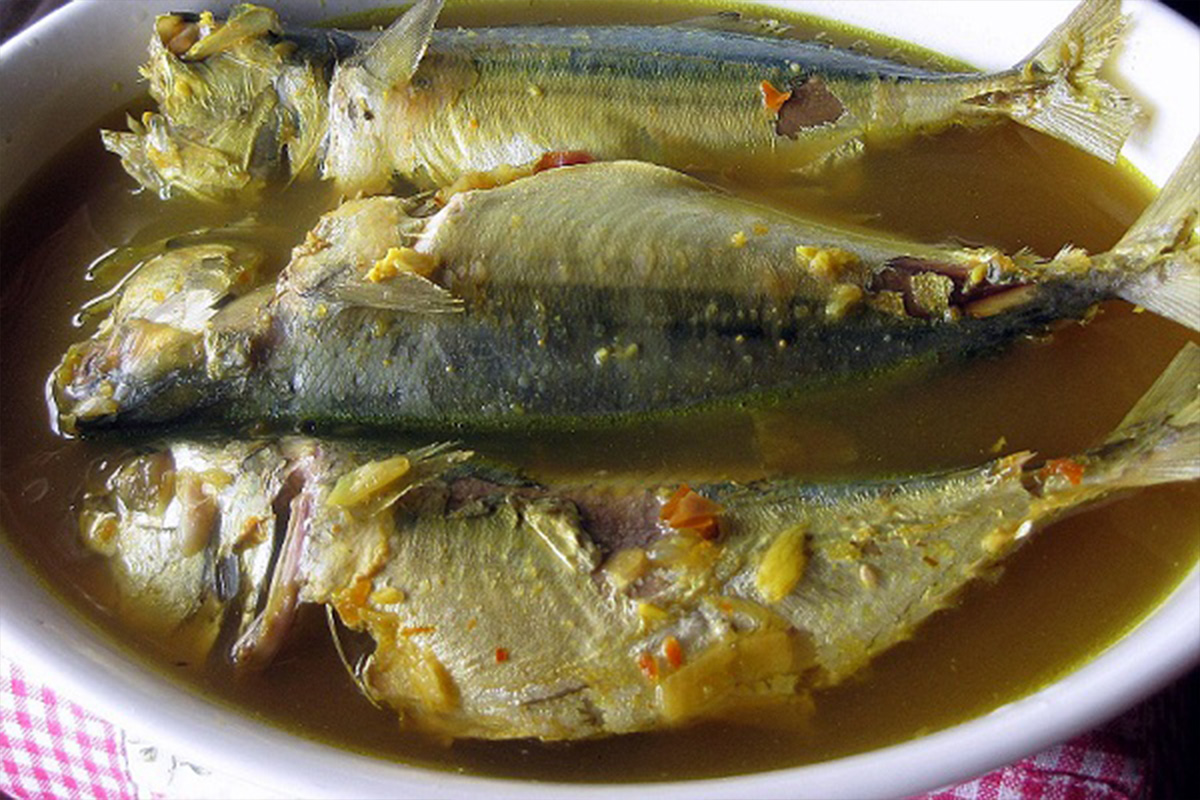 Photo by: 3.bp.blogspot.com
Another spicy food to taste in Banyuwangi. This dish uses fresh sea fish, boiled with spicy and sour soup. The tender fish meat and savory soup is definitely a scrumptious combination.

3 | Nasi Cawuk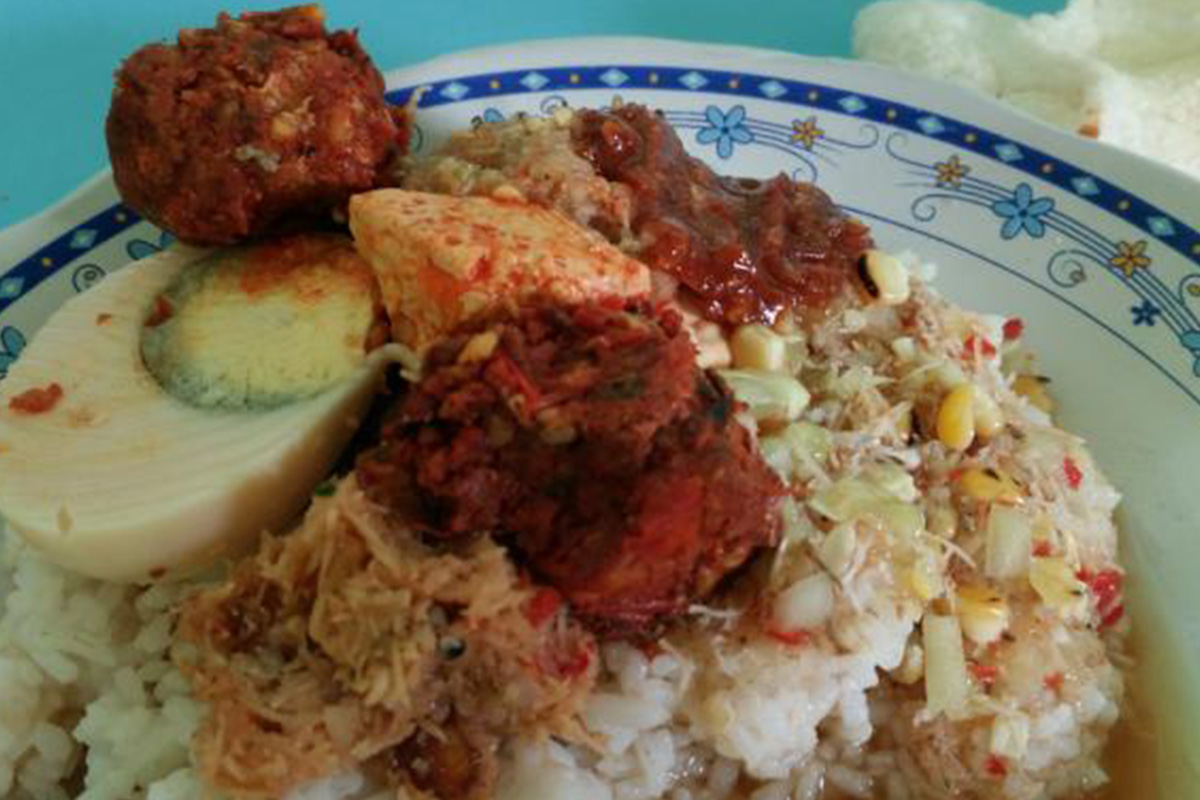 Photo by: 1.bp.blogspot.com
If you're looking for a unique breakfast meal in Banyuwangi, then you need to find this dish. A plate of Nasi Cawuk consists of white rice, savory grated coconut, and grilled corn. It is topped with lemongrass sauce and steamed clover. You can also choose boiled egg or steamed fish as the side dishes.    

4 | Rujak Soto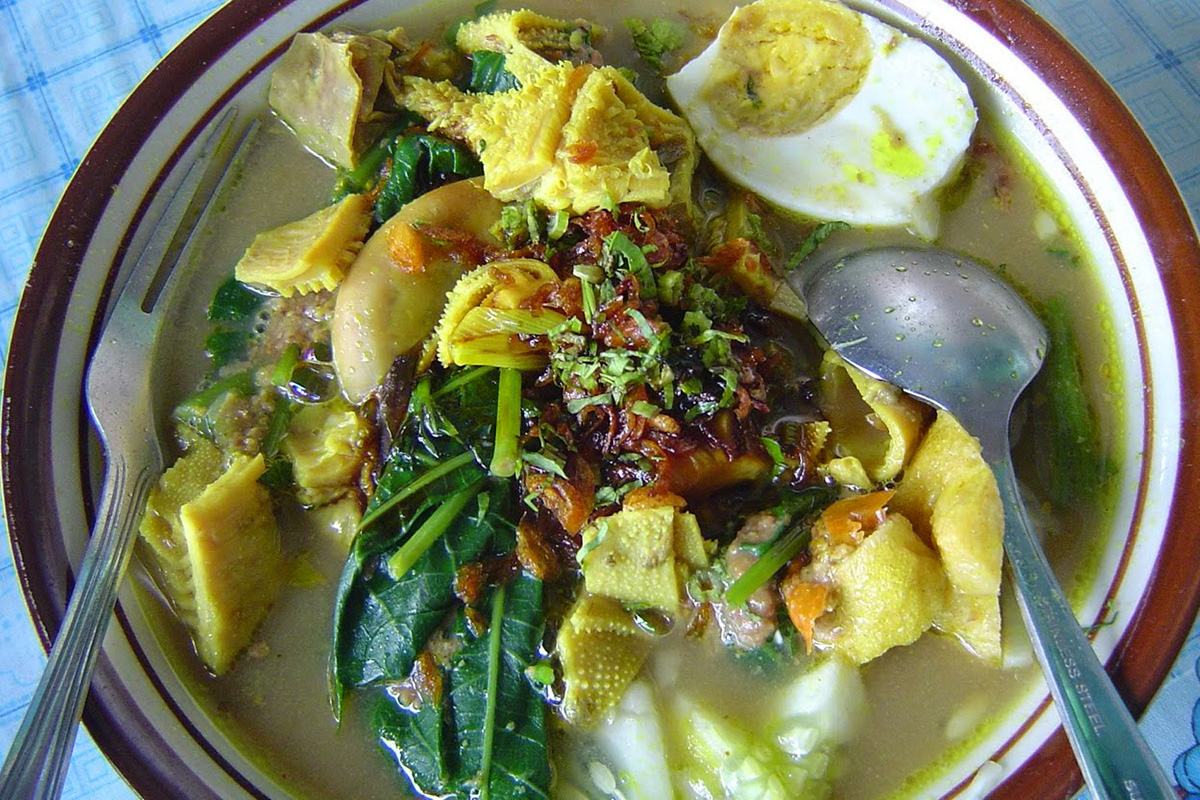 Photo source: ksmtour.com
This dish is basically a salad with soup. It mixes steamed vegetables in one bowl, and then poured with soto soup with beef and tripe. This is a perfect dish for lunch!

5 | Pecel Pitik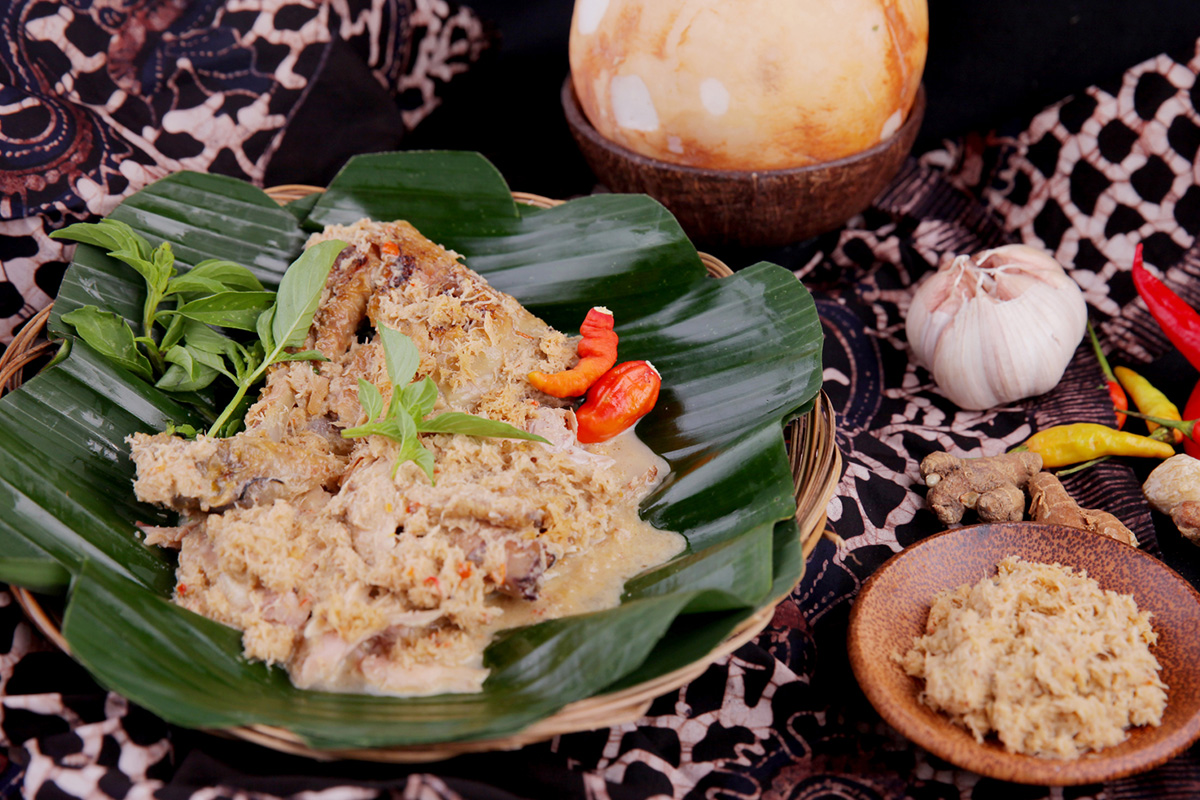 Photo source: awsimages.detik.net.id
This "chicken salad" uses free-range chickens as the main ingredient. A whole chicken is grilled, then shredded and seasoned. Simple spices, such as candlenuts, bird eye chilli, shrimp chilli paste, and lime leaves, are used to season the chicken. What makes it different is the dish is topped with grated young coconut and a little bit of coconut water to enhance its flavor.
6 | Kue Bagiak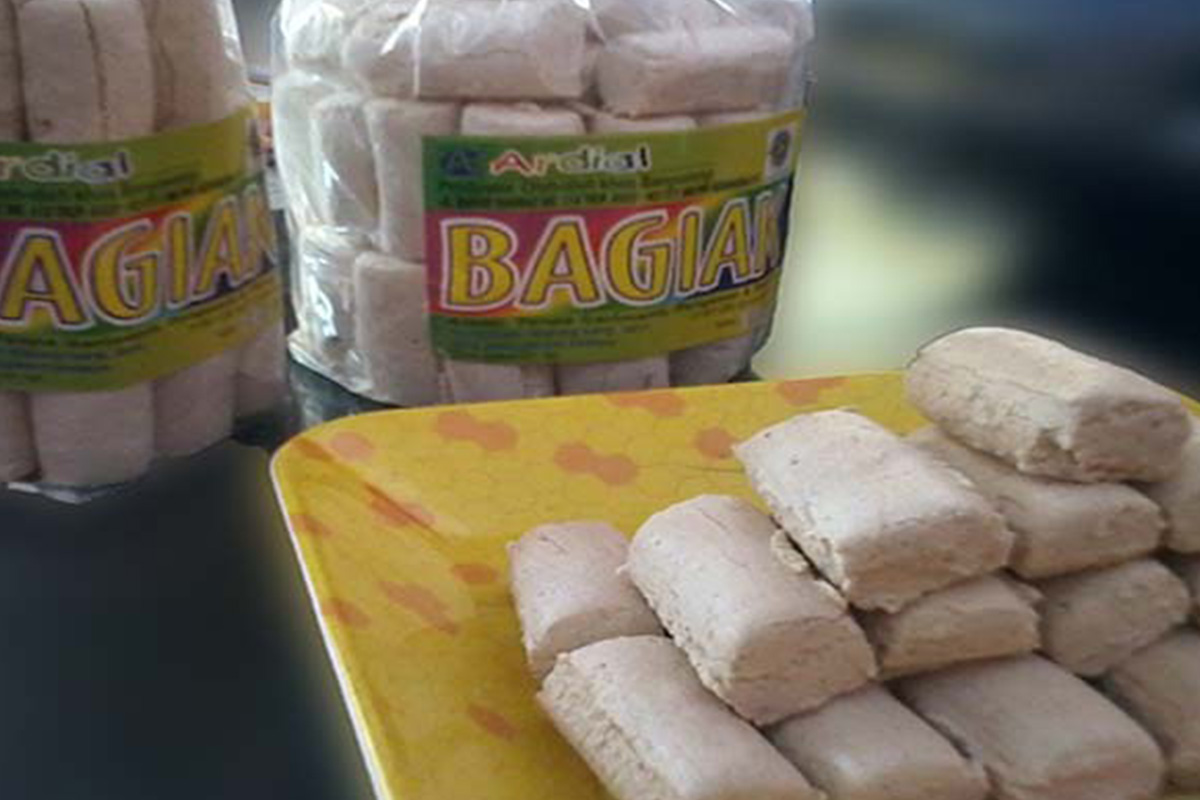 Photo source: i1.wp.com/portaltiga.com
Bagiak cookie is made of sago flour resulting in its unique taste. The cookie is dominated by a sweet flavor, making it perfect as a snack for your tea or coffee time. You can also gift it to your relatives. A wide range of flavors is available such as vanilla, mocha, cheese, and peanut.

Photo source of header banner: awsimages.detik.net.id