As the capital of Indonesia, Jakarta certainly has its own distinction that makes many international tourists eager to explore the depth of the city. Luckily, this year's Trip of Wonders will enjoy the privilege of roaming and experiencing The Big Durian. As their trip has brought many unforgettable pleasures, we are going to let you take a look at a glimpse of their adventure and more ideas to explore around in this city. Are you ready to start?

WHERE TO GO:
Exploring Kota Tua, Visiting parks, Enjoying city vibes around HI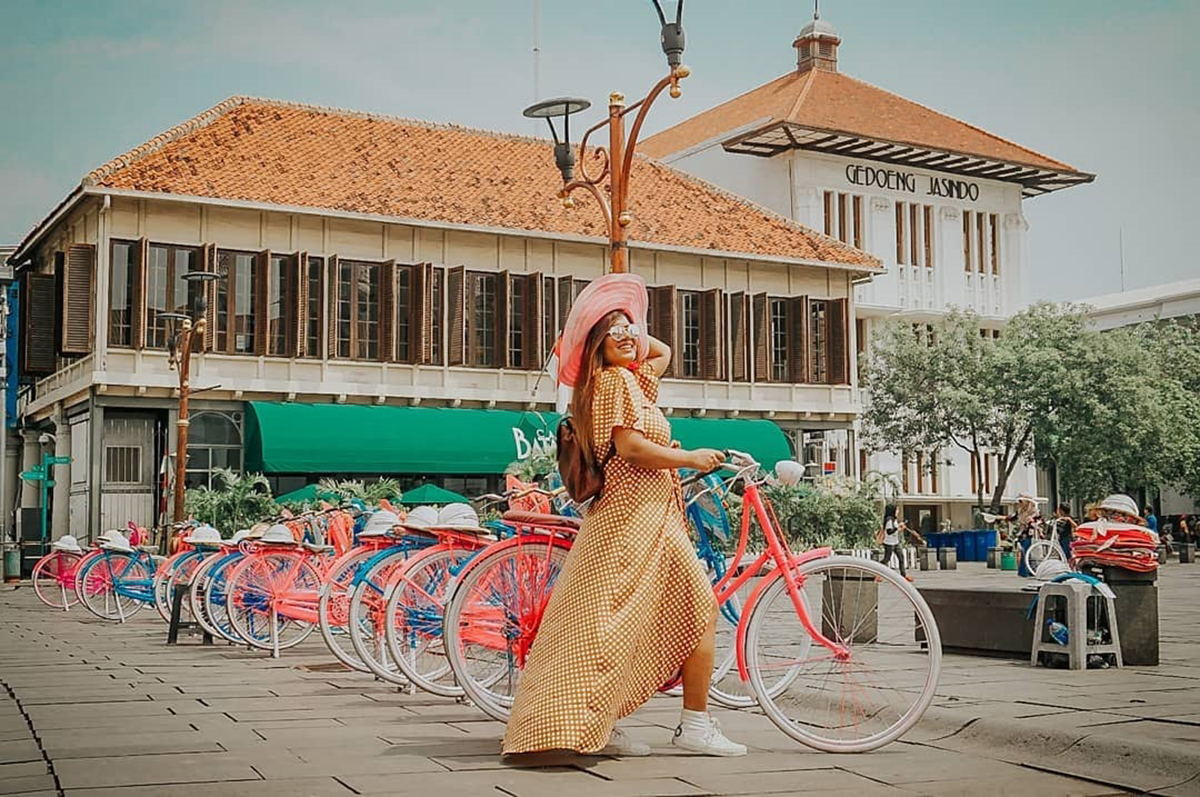 Image by labelsandlove
Feel like you're traveling back in time in Jakarta's very own Kota Tua. The home to rows of colonial buildings and other historical structures, Kota Tua is a popular tourist attraction for all. Complimenting that is an open space area right in the heart of these buildings called the Fatahillah Square. Mostly on weekends, this square is filled with people from all ages relaxing or carrying on with their leisure activities like cycling or just strolling around and enjoying the view. A town with historical buildings surely do have their own history, of course, that is why another best recommendation on what to do in Kota Tua is to visit the three museums that are in the area: The Jakarta History Museum, Museum of Fine Arts and Ceramics, and the Puppet Museum. It will definitely be a special trip for history buffs and those who would want to learn more about Indonesia's history. Our curious Trip of Wonders explorers had the chance to visit this historical site on their very first day and they were thrilled!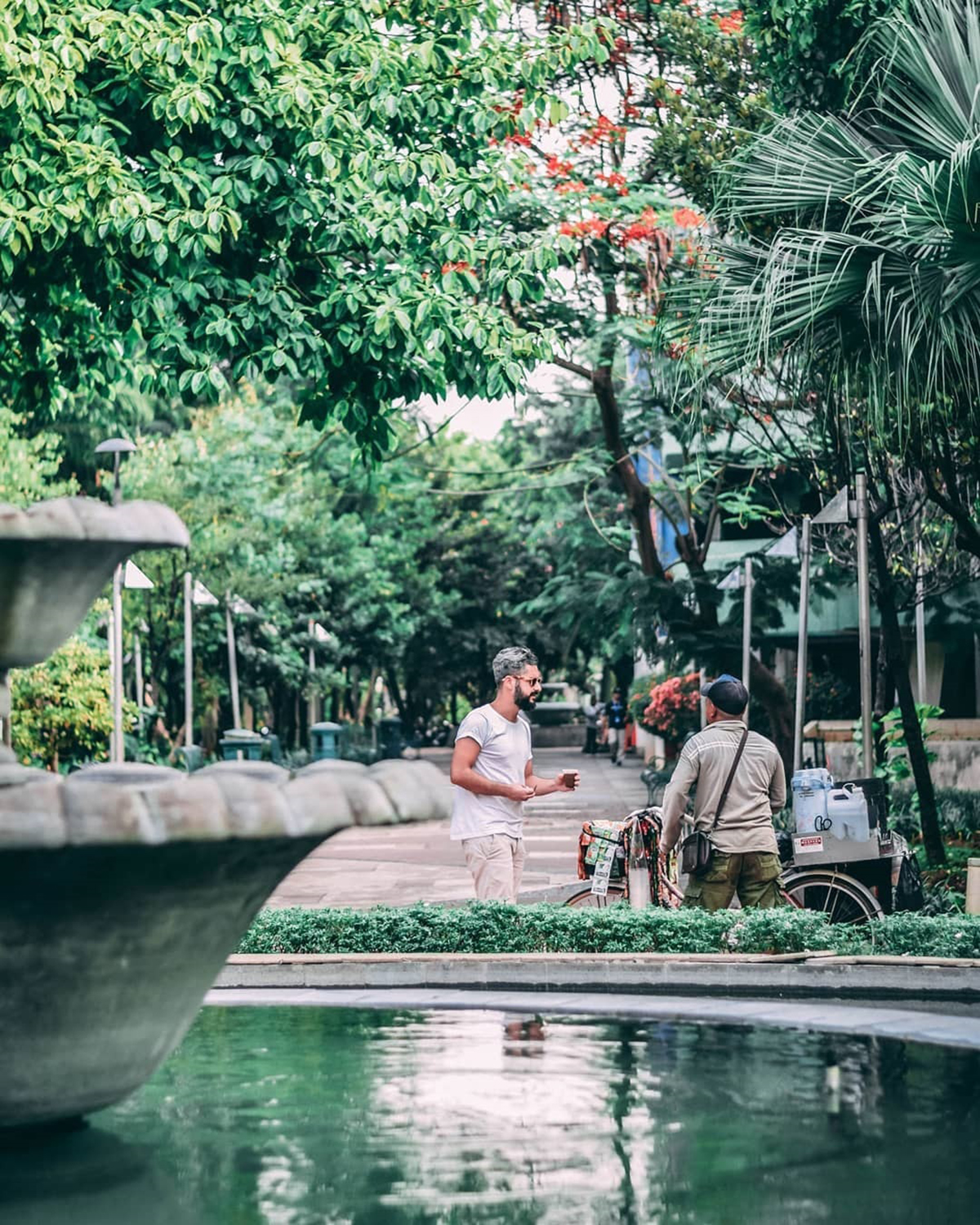 Image by javierollero

One of the most relaxing things you can do in Jakarta is visiting some of the parks located in the heart of the city. There are around 1,000 parks amidst the tall skyscrapers of this city and they are easy to access. You will have the chance to meet the friendly Jakartans strolling around with their family and friends, especially in the afternoon or on weekends. In most parks, food vendors can only remain outside the fences of the park but there are several people who carry food containers around selling all kinds of yummy snacks. This would complete your plan for a picnic in the parks. A great short escape where you can just stroll around casually, enjoying the laid-back side of the busy Jakarta.

Image by Shutterstock

So where can you really feel the city vibe in Jakarta? Right here in the Hotel Indonesia (HI) Roundabout or more commonly known as the "Bundaran HI" by locals. In the middle of the roundabout is a huge fountain with calm clear waters, contrasting its background of heavy traffic and tall skyscrapers of hotels and offices. You can see Patung Selamat Datang right in the middle of the fountain pool, a monument with two expressive bronze statues, built to welcome the honorable Asian Games IV contingents in 1962. Nowadays, this spot is usually packed with people who want to immerse themselves into the real city life and night lights of Jakarta.


WHAT TO DO:
Shopping, Spa, Cafes, Sky-bars

Indonesia's capital is also a retail powerhouse that is perfect for those of you who are shopping enthusiasts! You'll find the best shopping malls here in this magnificent metropolis, providing diversities of unique hand-crafted exotic products all the way to the latest collection of the most well-known international luxurious brands. You can visit the largest shopping mall in town which is Grand Indonesia that has two wings: the East and the West. This shopping mall is a heaven to all ages because it has everything for everyone to enjoy!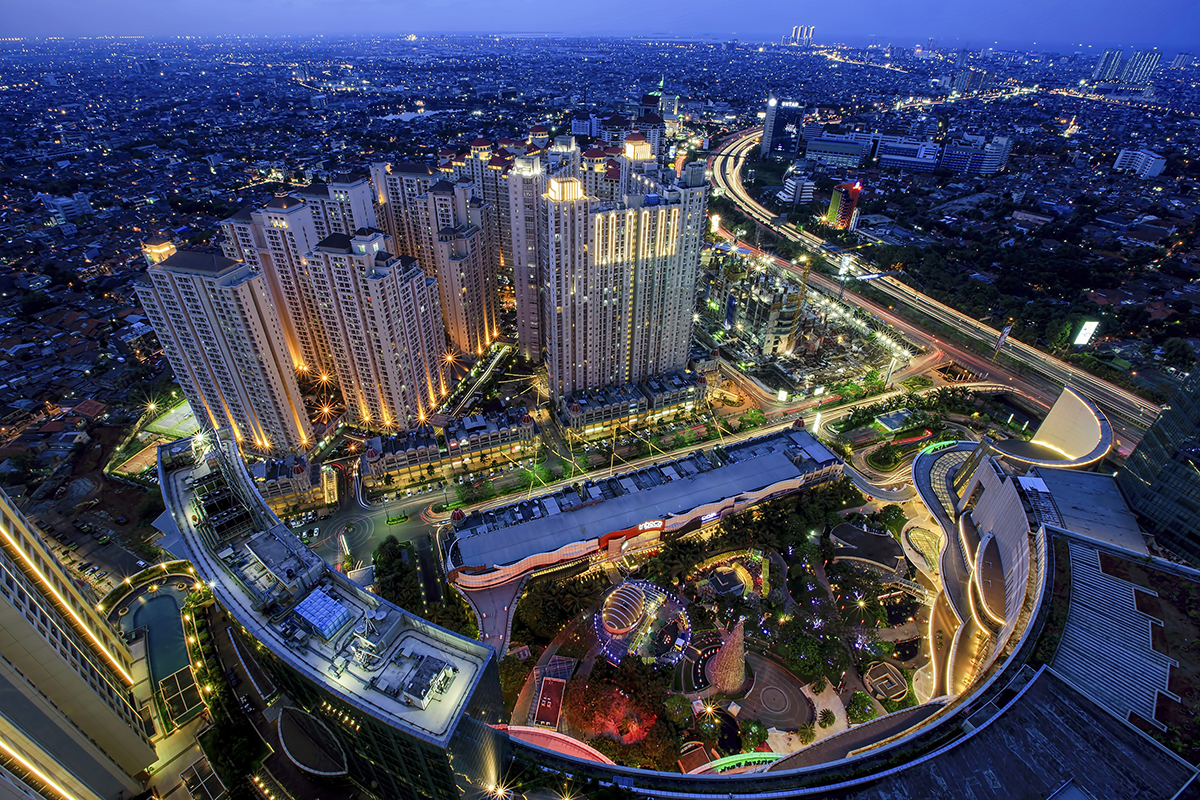 Image by Shutterstock

Another well-known luxurious shopping mall you can find in the heart of Jakarta is Central Park. It consists of two towers overlooking a spacious park which is the favorite part for visitors. This 3.5-acre outdoor park called the Tribeca is beautiful, entertaining, relaxing and free! The lush gardens and koi ponds spread around it add another rejoicing effect to this already wonderful park. The perfect way to end the day of working hard or just a time to unwind. It even has a fountain show around 7-9 pm!
Other favorite shopping malls outside of Trip of Wonders itineraries that you can visit is Pondok Indah Mall, locally known as "PIM". A favorite too many, this huge shopping complex consists of two retail buildings simply labeled as "PIM 1" and "PIM 2". This elite shopping mall is well-known for their large food court that probably has everything you crave for and more. It is also located just next door to a waterpark! Beyond the exclusive shopping malls, don't forget to check out other unique shopping corners of Jakarta like the Tanah Abang Textile Market, Pasar Baru or the Antique Market of Jalan Surabaya.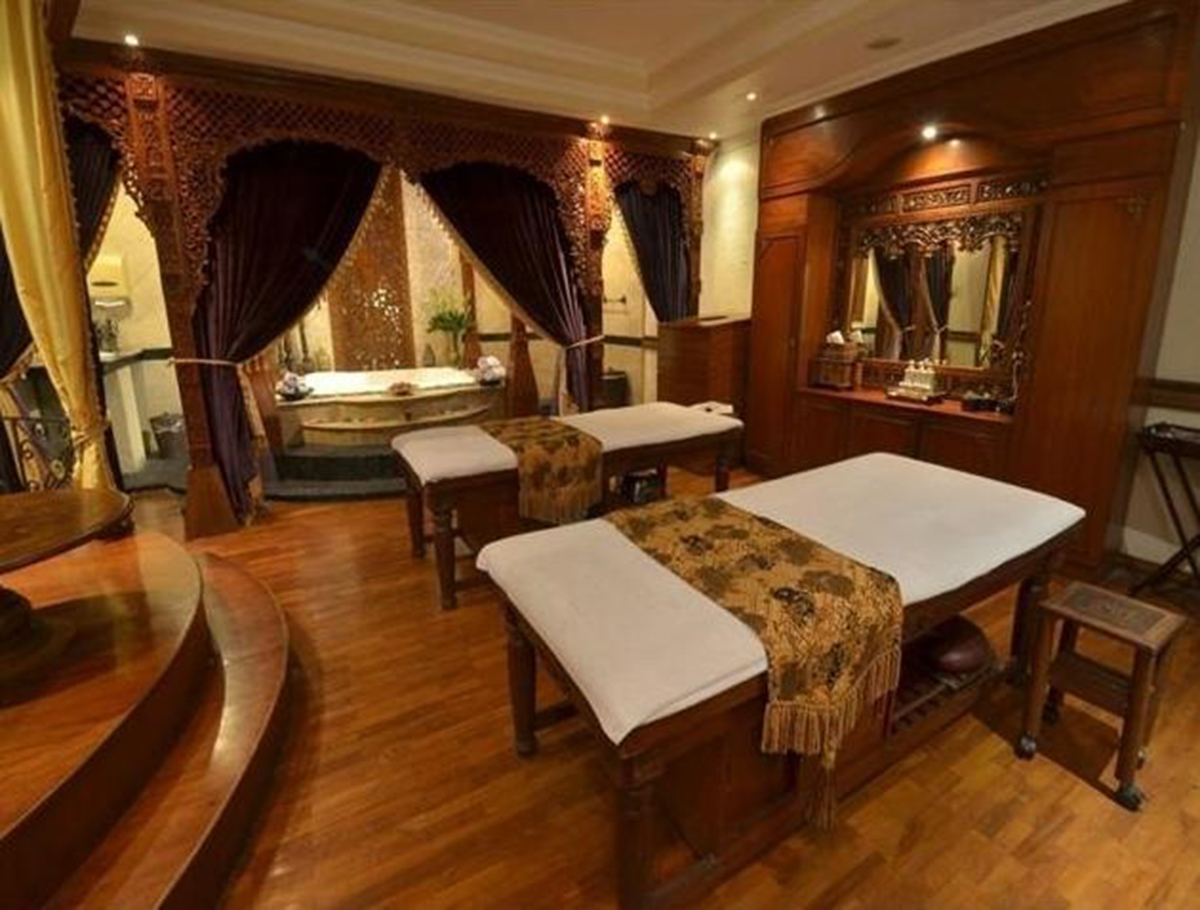 Image by http://tsrh.tamansariroyalheritagespa.com
With a reputation of one of the busiest cities in Indonesia, relaxing might seem like a difficult task to squeeze between the schedule and traffic. This fact is certainly not true, with the help of the many spas you can find in the heart of Jakarta. Spas like the popular Taman Sari Royal Heritage Spa uses Javanese philosophies to calm all of your mind, body, and soul. Relaxing treatments for all ages are offered that can last to 90 minutes and with a great price of approximately US$15.
For another experience of Indonesian traditional treatments, try visiting Martha Tilaar Spa, a spa from one of the most famous Indonesian cosmetic brands known for maintaining Indonesia's traditional beauty heritage. It uses local ingredients and the best local techniques to relax you from a busy day. Another interesting one is Jamu Body Treatment with an exotic nuance especially since it is situated in a colonial-style Javanese house. The furniture itself is Indonesian antique wood furniture and pleasantly decorated with traditional artwork.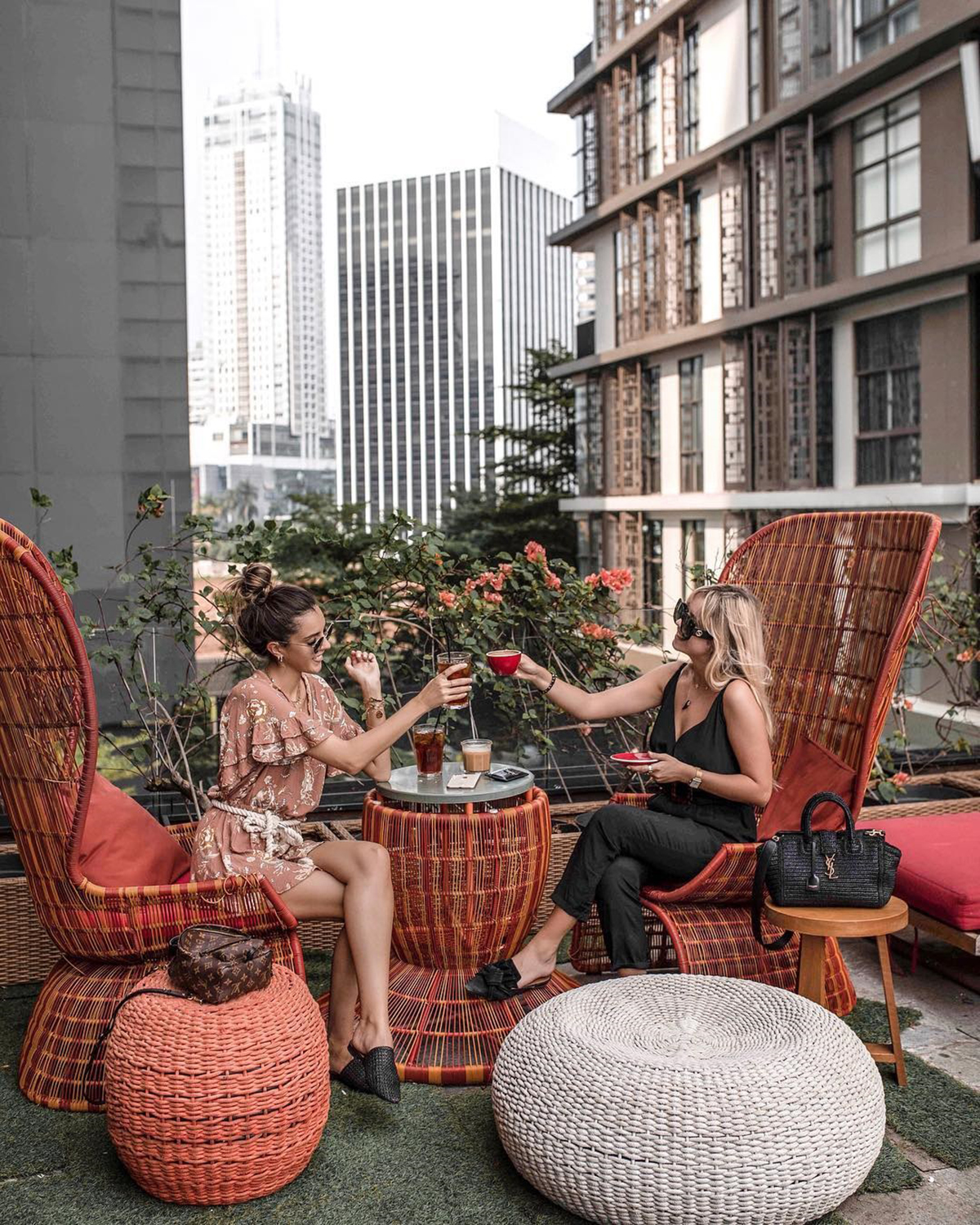 Image by lisagermaneau

The simplest way to unwind after a busy day or just for the perfect holiday trip is hanging out with your best buddies especially over coffee. Drinking coffee in this day is not just something to boost your energy for daily activities but also the perfect company for a cozy hangout. Noticing this, cafes of all kinds begun mushrooming around the city and have their very own special charms. With so many, how can you pick where to go? Well, this year Trip of Wonders explorers gets to visit On Three, a cute coffee shop in the central Jakarta with some insta-worthy outdoor area.
More beyond the itineraries are somewhere you might want to stop by the Ruang Seduh, 1/15 Coffee, Sophie's Authentique, Giyanti Coffee Roastery, and Pipiltin Cocoa. Most of the cafes in Jakarta are photogenic with amazing details to every nook and cranny, fast internet, comfy chairs, and a great ambiance for a day of hanging out. Other than that, with the best coffee around of course! After all, Indonesia is the fourth-largest producer of coffee in the world in 2017.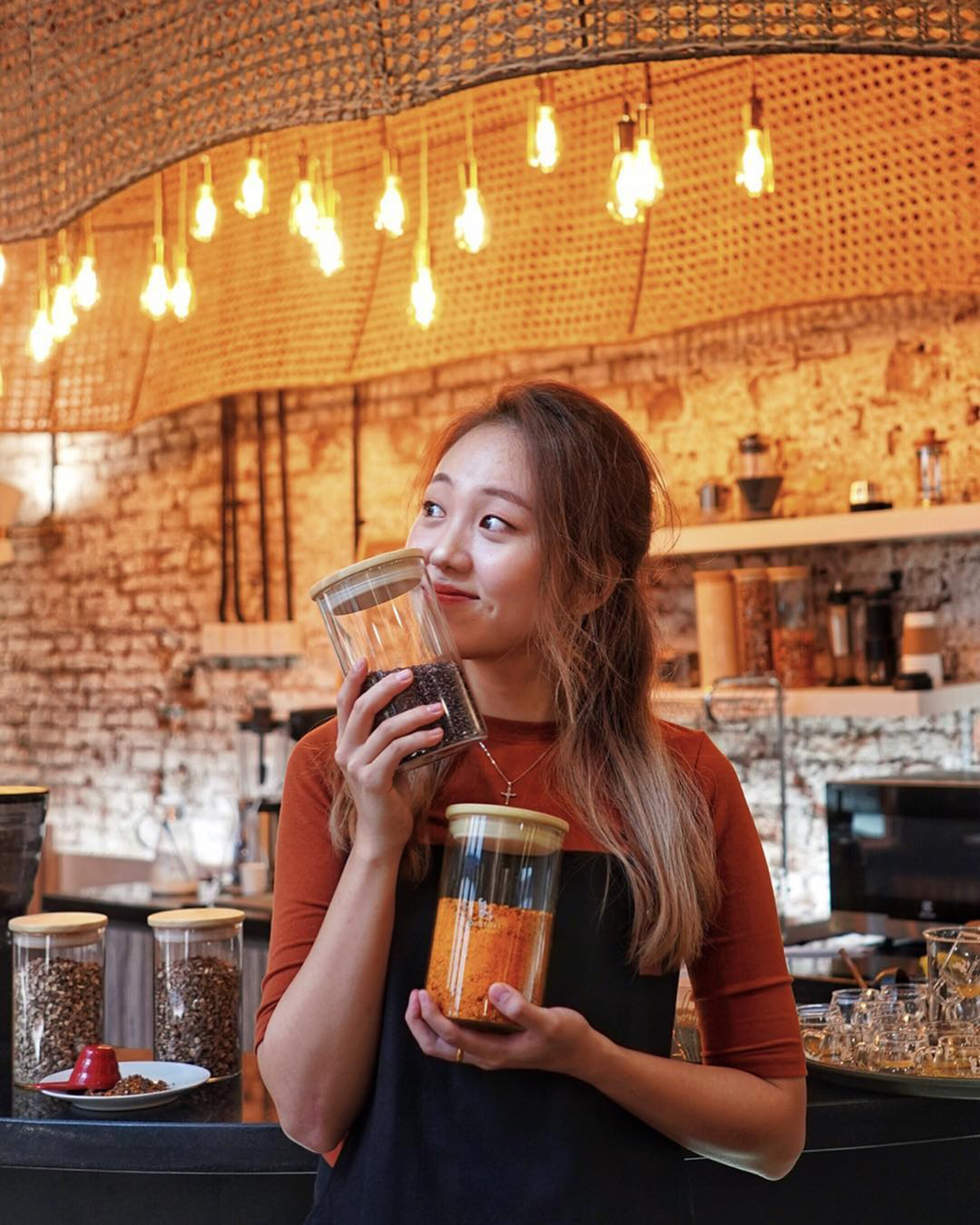 Image by sophie.h.k

Another special treat that you may find fascinating to try is to visit Acaraki. A place where young people can learn more about the interesting Jamu, a traditional herbal drink from Java. But here, jamu are made with modern tools and presented in some twist, such as adding some ingredients such as milk and soda!
Occupied by tall skyscrapers can sometimes make Jakarta a very intimidating city in the day, but of course, it has their very own charms as soon as the sun sets. What better way is it to look at the metropolitan from up above? That's the main thought of the many sky-bars you can find in Jakarta. One of the first rooftop bars of Jakarta is Skye, which was established back in 2012. It is separated into two parts which are the outdoor lounge and the indoor restaurant, perfect for a chill night or a great dinner with an amazing view. Live music also accompanies your night, making it an even more enchanting night.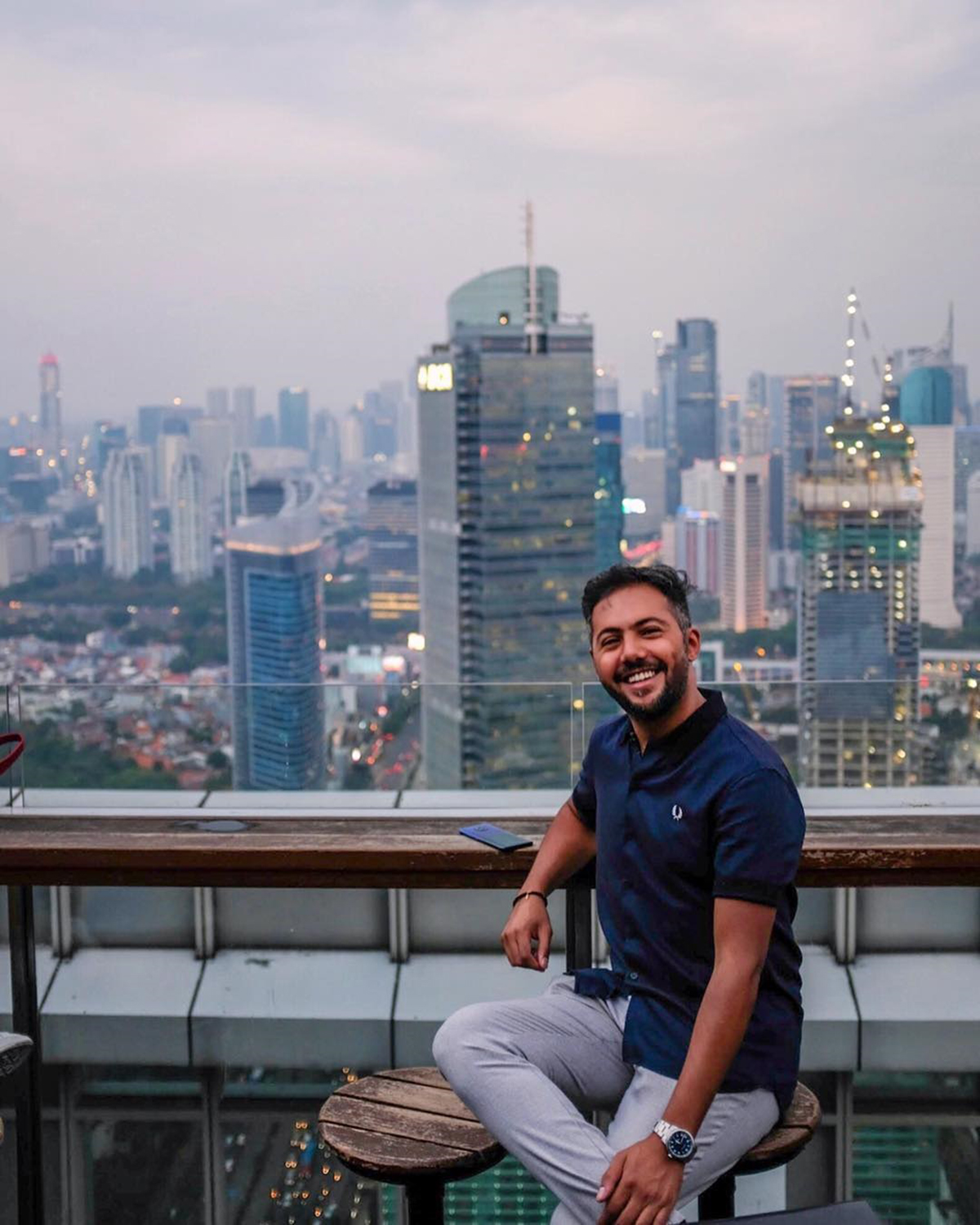 Image by jo0sef

For a much more relaxing vibe, you can head over to the popular Awan Lounge hidden in lush gardens overlooking the sunset over the busy city. Other favorite sky-bars you should visit are K22 Bar and Henshin. Indulge your evening with the best views of this beautiful city!


WHAT TO EAT:
Fine Dining, Healthy Food, Speciality Food, and Street Food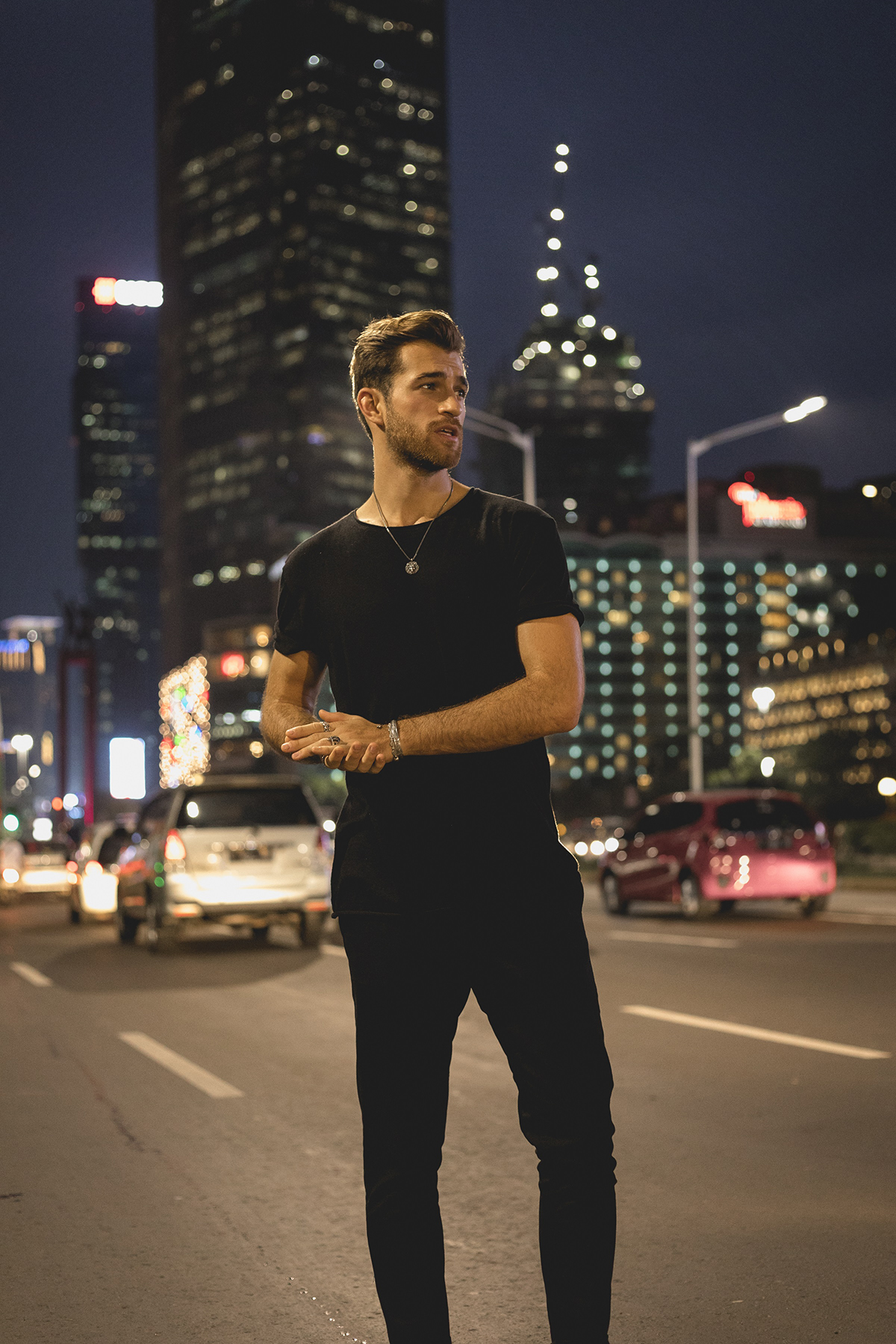 Image by danieltonijais

"Traffic" and "busy" would be the first things anybody thinks of when you say Jakarta, the third would be the heaven for fine dining. Jakarta is home to tall buildings with the best views and spectacular restaurants, sitting at the very top serving luxurious gourmet meals. The views of these restaurants are truly out of this world, the ambiance is remarkable and enriched with creative recipes to pamper your taste buds. One of the unforgettable experience for the Trip of Wonders this year is dining at Amuz Gourmet. Award-winning restaurant with tantalizing menus. Be ready for a scrumptious and beautifully crafted dishes, from appetizers to desserts!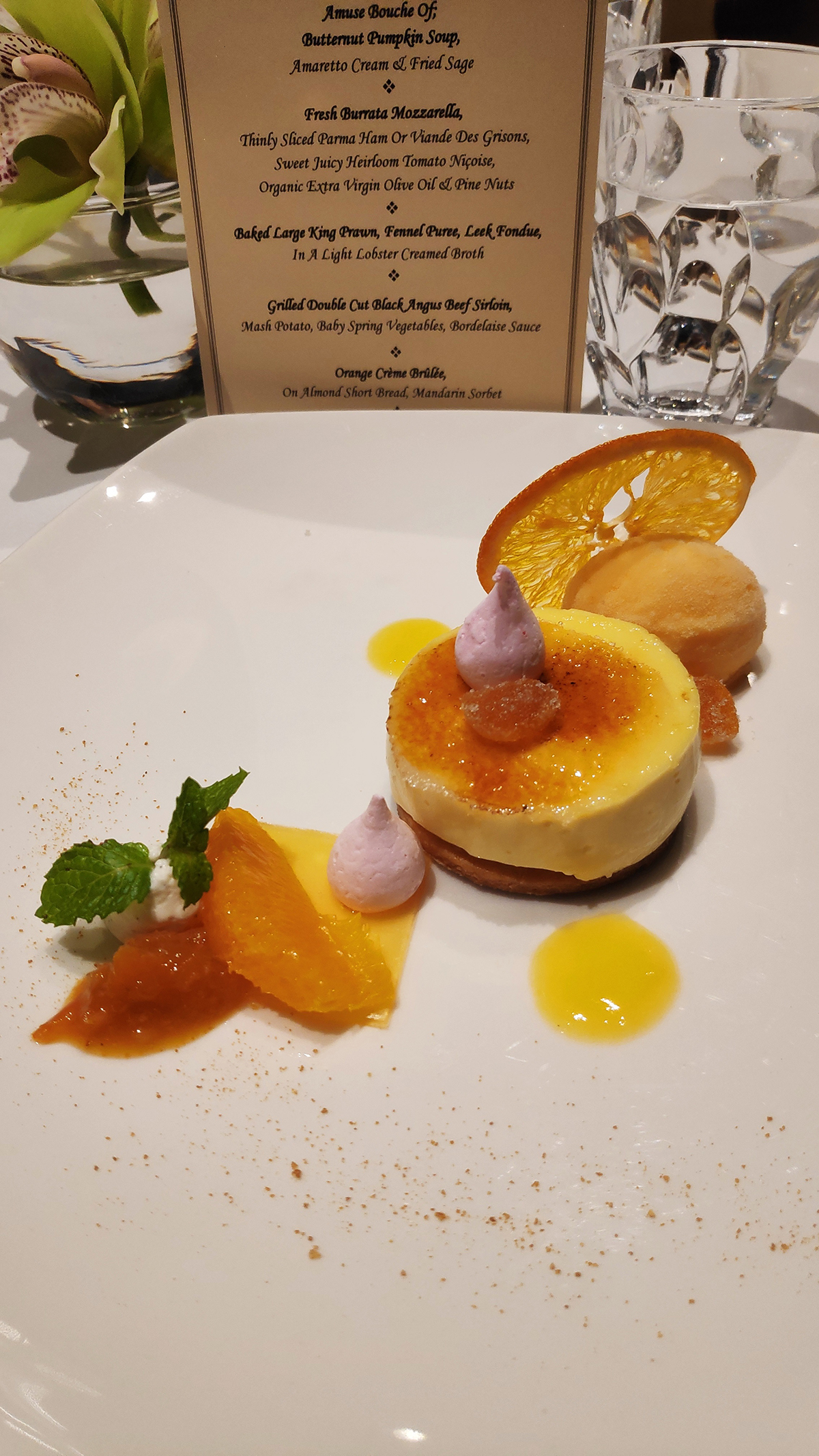 Dessert menu from Amuz Gourmet

Some more fine dining restaurants you can visit in Jakarta is the Bottega Ristorante, with an Italian theme which is both elegant and pristine in nature; and beautiful space with their setting, ambiance, and elegant interior. The well-known Cloud Lounge is the favorite spot for many locals seeking a relaxing weekend after taking a rest from all that work. It could also be your favorite spot when visiting Jakarta since it shows an unparalleled view of this magnificent city. For a place of chic decor and a truly delicious meal, you should definitely visit Akira Back. A Japanese restaurant with their yummy delicacies with a twist of Korean taste!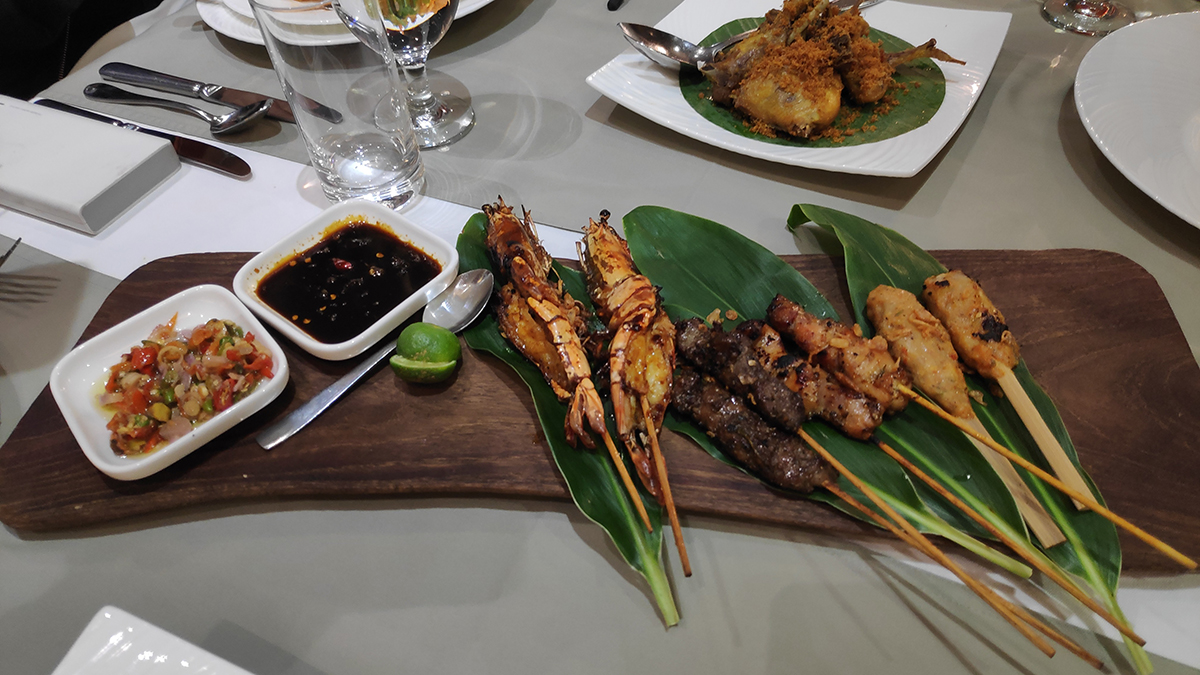 If you opt for a lighter ambiance than fine dining, choose Bunga Rampai. Especially if you're eager to try some Indonesian menus, you will certainly enjoy your visit here. The interiors are as beautiful as the façade, dressed with chandeliers and classy touch, this restaurant is so perfect for those celebrating a special night. Some more restaurant to check out is KAUM, The Kunstkring Paleis, and Lara Djonggrang.
The era of healthy has come to the world and people are trying their very best to take care of their mind, soul, and body. The healthy food movement is now thriving with the many healthy food cafes in Jakarta. Eating healthier can never become easier than today, especially with the growing support of the communities and the people who established these trendy healthy cafes.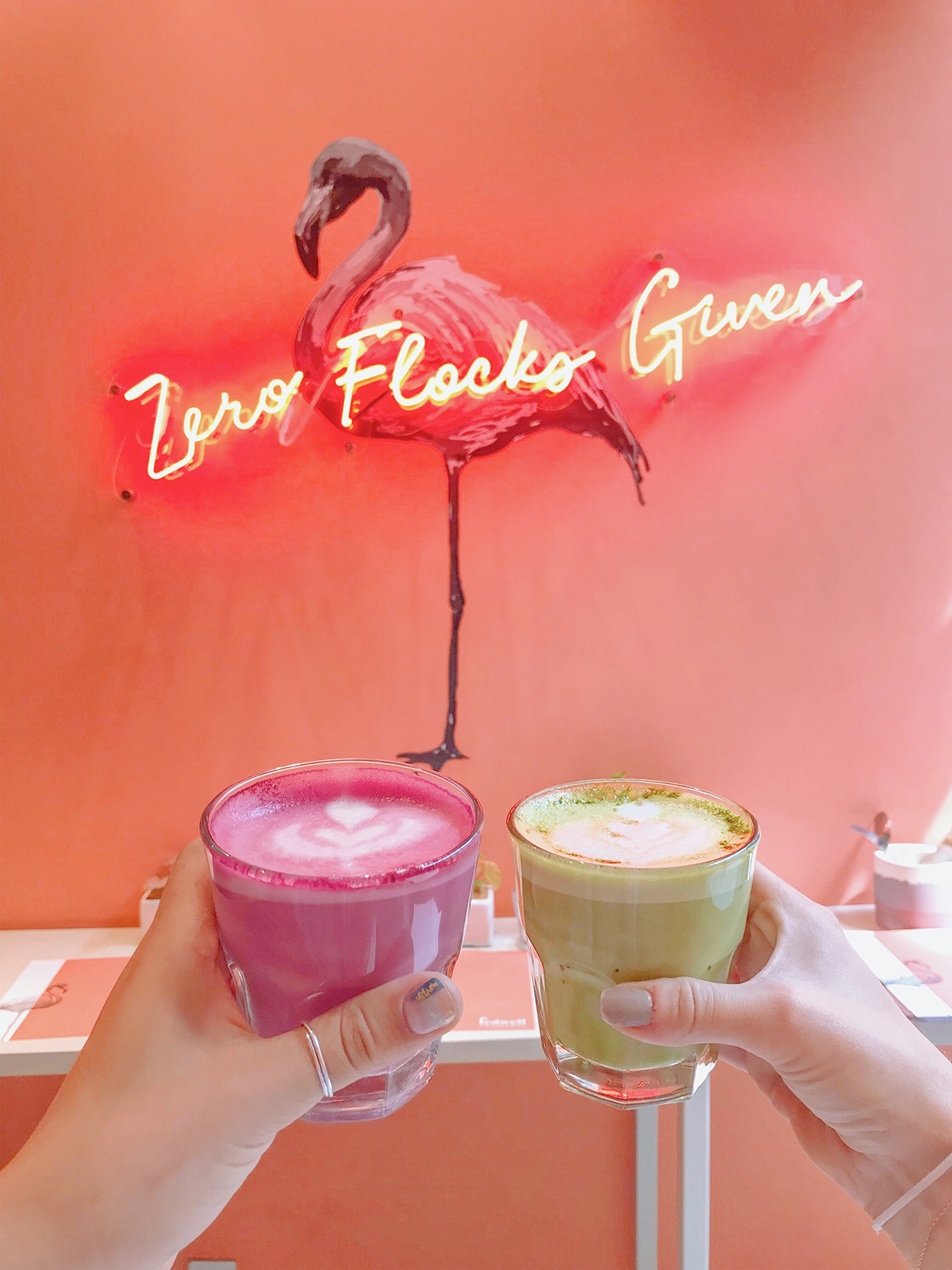 Image by sonchicc

For lunch, Trip of Wonders visited Fedwell, a super cute dining spot with hearty menus that are both healthy and delicious. With many options of food and beverages, you wouldn't want to miss a chance trying out one of their special lattes!
More for you to explore include Nalu Bowls which was a popular food joint in Bali and has opened for the people of Jakarta. Located in Kemang, their signature smoothies bowl is guaranteed to make you feel refreshed and healthier already! SNCTRY, Berrywell, and don't forget Beets & Bouts will also serve you with dozens of options. Eating healthy doesn't mean depriving yourself of eating delicious food and these restaurants can prove it to you.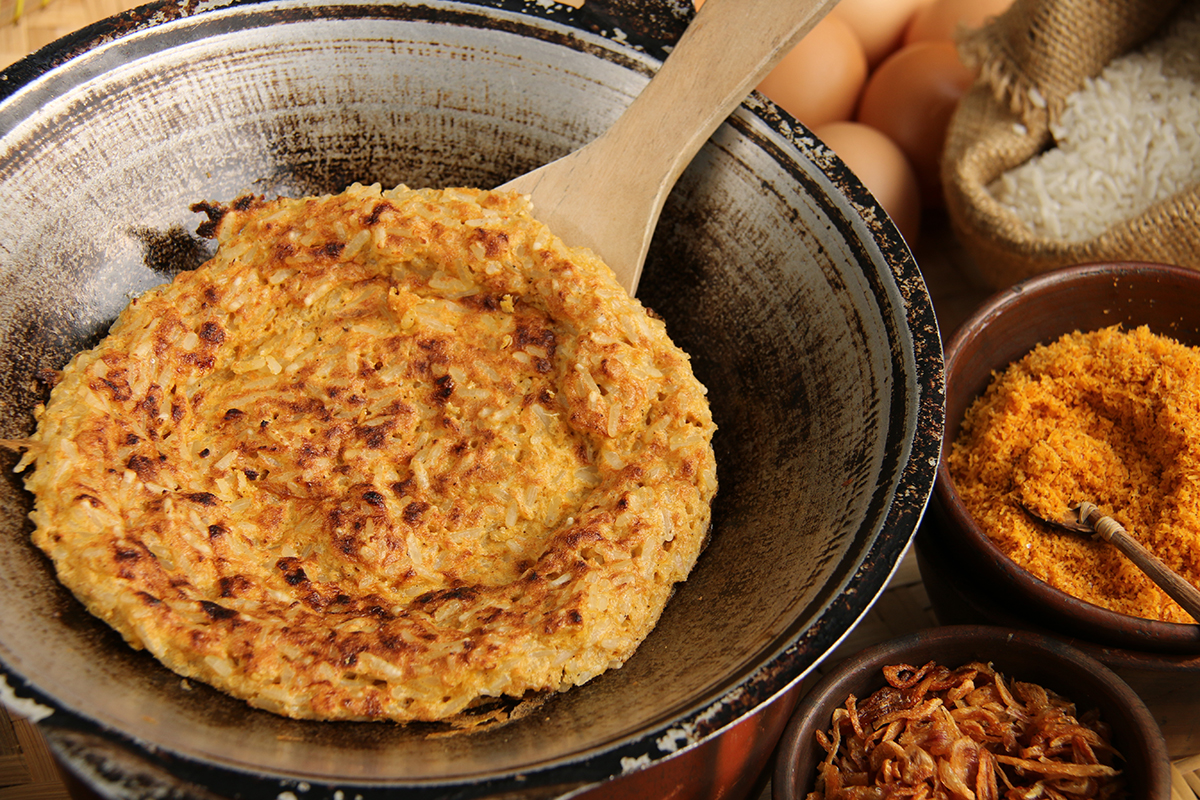 Image by Shutterstock

Have you ever heard of something called "kerak telor"? Yes, in the old age, Jakarta people had already discovered a different way of processing eggs beyond "poached", "scrambled", or "sunny side up". Its scrumptious taste and crispy texture from the spices and grated coconut will give your tongue an authentic pleasure. You know what else is amazing? Kerak telor is only one of many Jakarta specialty food that you can find almost everywhere in this metropolitan besides Ketoprak (vermicelli, rice cake, and tofu salad), Nasi Uduk (steamed rice cooked in coconut milk), Semur Jengkol (jengkol stinky-bean braised in thick brown gravy), and Soto Betawi (beef and milky broth infused with aromatic herbs and spices in Jakarta authentic style). There are also many street foods that you can find in the middle of many Jakarta's crowded avenues, such as Sate Taichan (white beef skewer seasoned with lime juice and chili sauce), Nasi Goreng (fried rice), Martabak (sweet or savory pan-fried cake), and many more. Try strolling around Sabang Street and taste some of them, to find your new favorite food!


WHAT TO SEE:
Art 1 Museum, Streetscape, Galeri Indonesia Kaya

Image by polasalem

Art: 1 Museum, formerly known as the Mon Decor Gallery is a gallery especially exhibiting high-quality fine art and aims to promote the latest artwork from Indonesian modern to contemporary art. This beautiful art gallery has a vast number of artwork collections and is recognized as The Best Gallery of the Year Award in 2010. It has also won many achievements such as the Favorite Art Gallery in Amica Indonesia Award and Purwakalaghra Museum Award for the museum with the best facility. This unique museum has also helped Jakarta's modern progress in fine art where they become the pioneer in art gallery business in Jakarta. The collection that they showcase includes beautiful masterpieces by Indonesian old masters, modern masters and contemporary artists. Its goal is to facilitate as a service to art restoration, conservation, and appraisal the way the artwork deserves. It has been a popular spot for people to admire art and also for the people to learn more about art that has faded over time but has brilliantly reborn into the modern world.
Another spot that you can definitely visit while in Jakarta is Museum Macan. You can find plenty of inspiring, interesting and eye-catching artworks in this place. Museum Macan's name skyrocketed among Jakartans, during the Yayoi Kusama's exhibition and now becoming one of the urban icons for art space.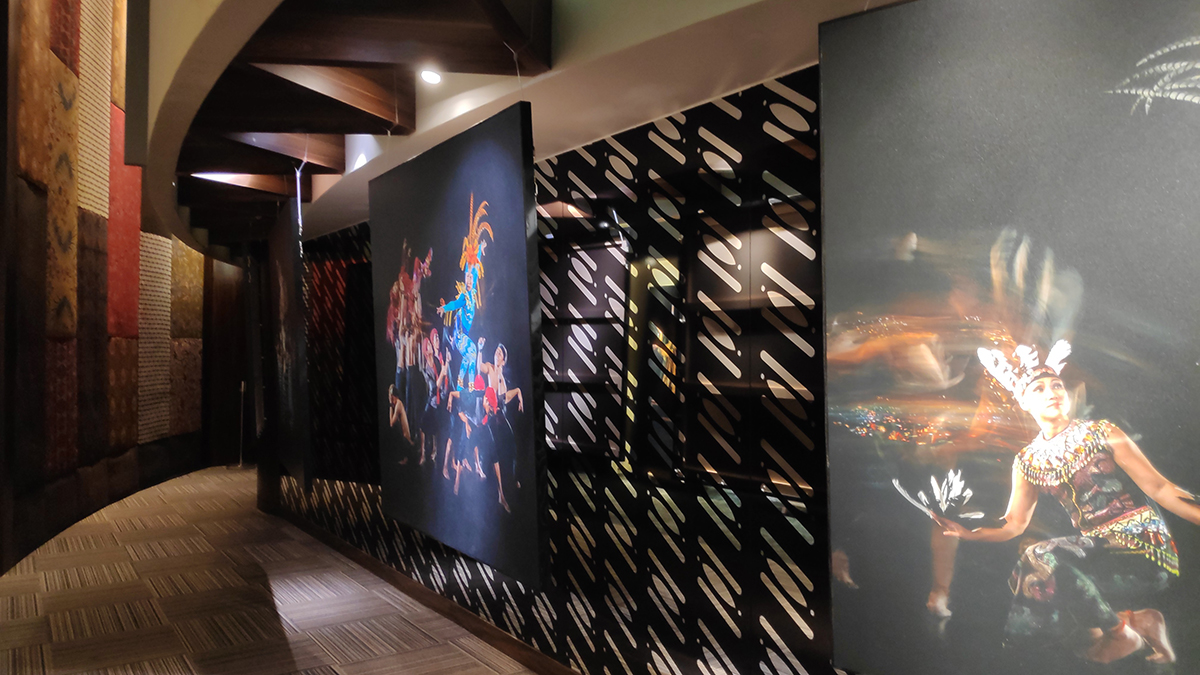 Indonesian culture is a sight for sore eyes, and to immerse into its tradition is an experience you can treasure forever. That is why you need to visit Galeri Indonesia Kaya: a cultural edutainment, tech-based space presented by Djarum's Bakti Budaya Foundation which delivers abundant information on the cultural richness of the archipelago. Located in Grand Indonesia, you can take a glimpse of almost every aspect of Indonesian cultures here from traditional musical instruments, traditional toys, traditional clothes, culinary, tourism, traditions and arts in a digitally interactive way here. You can also make a special batik postcard and learn some traditional dance moves!
With all these reasons to visit Jakarta, when are you going to plan your holiday and book your flight?


Image Source of Header Banner by Shutterstock