With the enchanting beauty of Indonesia's crystal clear blue waters and stunning marine life, it is no shocker that Indonesia continues is renowned to be the world's top diving destination. And this year, 8 out of 10 Best Dive Centres and Resorts can be found in the archipelago! Over 12,000 votes were registered in the 2018 Dive Travel Awards and Indonesia's best diving spots have mostly and proudly made it to the list.
Among other beautiful diving spots such as one in Egypt in 6th place an one in Solomon Islands in the 10th, are Indonesia's 8 spots with the most out-of-this-world underwater experience you can ever find and the best that the world can offer. Are you so ready to dive now?

1 | Have the best stay with the champion at Siladen Resort and Spa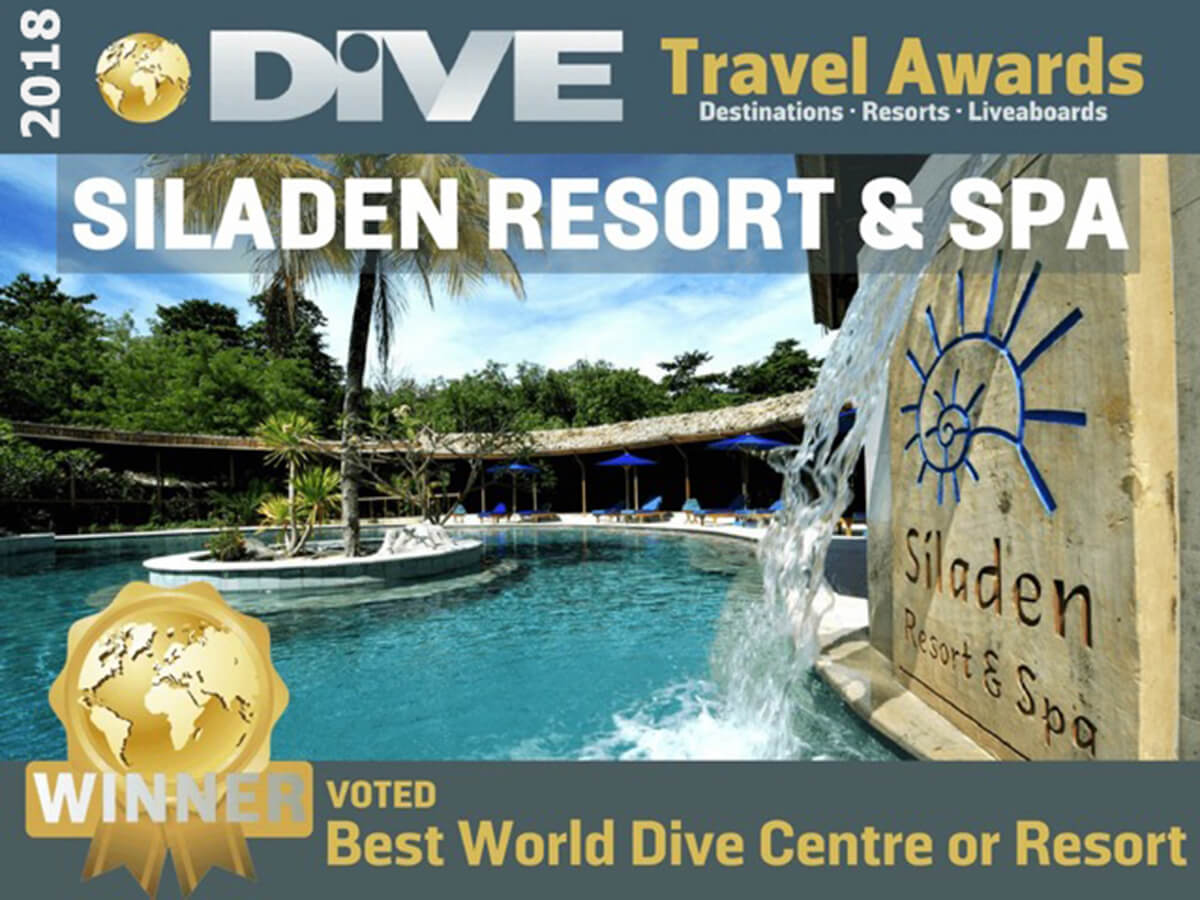 Image source: https://www.siladen.com
Crowned as the list's number one champion, Siladen Resort & Spa is located on Indonesia's very own exotic Siladen island right in the heart of the popular protected ocean area, Bunaken National Marine Park. Siladen Resort & Spa is an exclusive boutique dive resort situated in one of the most well-known diving area that allure divers with soothing blue waters and it's overwhelming marine biodiversity.
Located on the western side of the breathtaking island, the resort also offers a fascinating experience with a 300 meters long stretch of white coral reef beach overlooking the Manado Tua volcano. It is the perfect destination for those ready to relax and pamper themselves with natural beauty throughout the holidays. Muck diving is also available here for a unique experience you should definitely give a try. The best thing is, after all the magical dive, you can always dive deeper in total relaxation at the spa!
2 | Splurge your eyes with the amazing dive at Bunaken Oasis Resort and Spa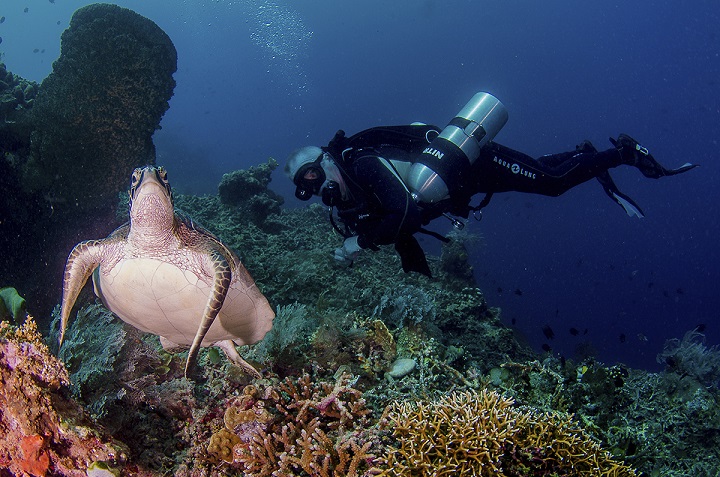 Image source: https://www.bunakenoasis.com
Are you longing to enjoy the natural beauty with a touch of luxury and 5-star experience? This is exactly what Bunaken Oasis Resort and Spa is all about! Located also in the Bunaken Marine National Park, the resort is blessed with beautiful marine life and gorgeous blue waters. How can it not with the park measuring up to 80,000 hectares of land (3%) and sea (97%)? It is also home to many rare and endangered animals like the coelacanths, dugong, whales, turtles, and dolphins, making up a stunning biodiversity.
To maintain this stunning natural beauty, the resort also takes up the eco-responsibility of the protected area very seriously. With a settled system of boreholes, sea-water, water makers and ultraviolet treatment, all the water in the resort is fully drinkable and incorporates no-plastic policy for less waste. The resort itself is built on a steep hillside overlooking Liang Beach's exotic mangroves, with infinity pool and traditional villas of your choices! Already itching to come here?
3 | Join to help save the marine environment with Ceningan Divers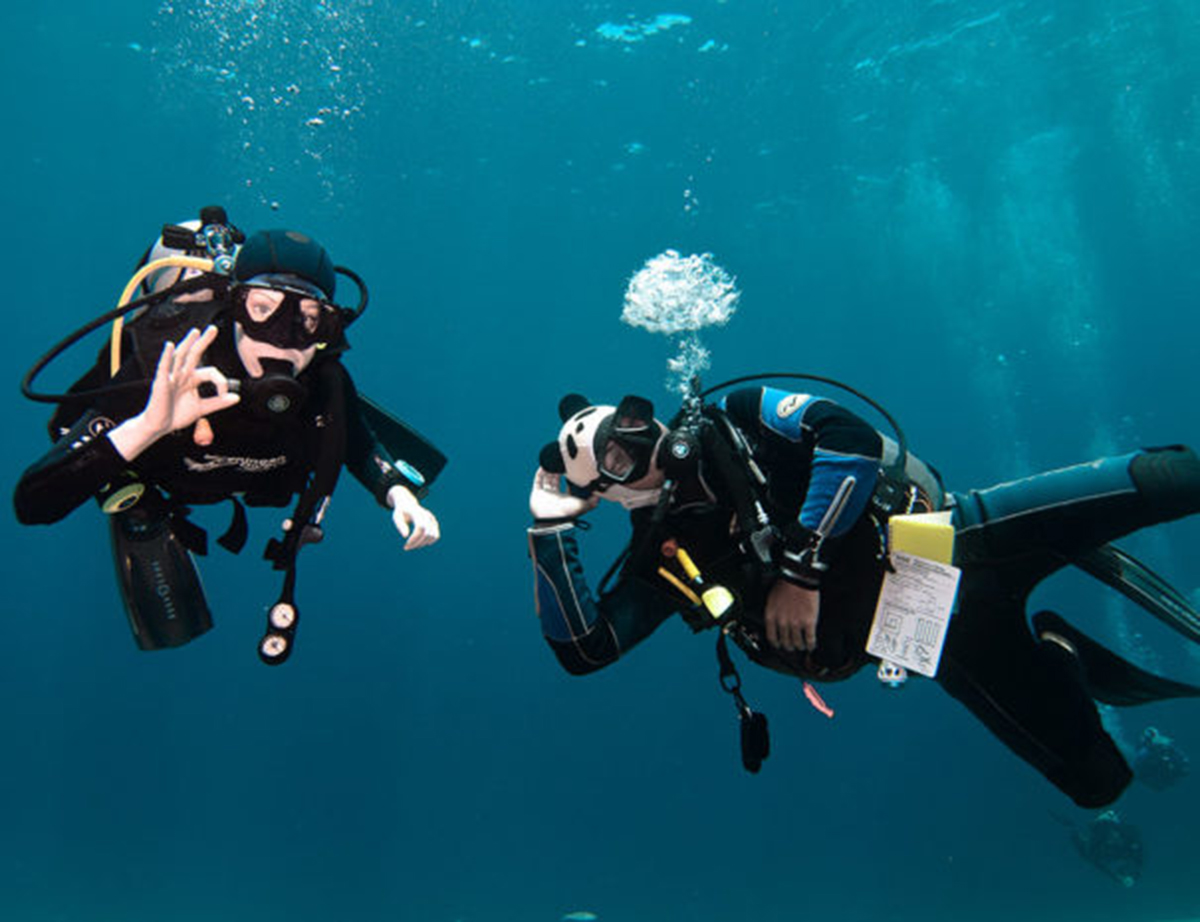 Image source: https://ceningandivers.com/
The best experience you can find here in Indonesia is diving with Ceningan Divers, well known with their outstanding efforts to be an eco-friendly PADI 5 Star Dive Resort. What's so unique from it? Well other than being crowned 3rd place in the Dive Travel Awards 2018, Ceningan Divers is a Green Fins Operator, Green Star Award, 100% AWARE Partner and the winner of Dive Operator of the Year at the 2018 BlueGreen 360 Awards.
Here you can experience the true marine experience of Nusa Ceningan and its surroundings--off the south-eastern of Bali--while also being a part of a better and healthier marine life. Plan a trip here for this unforgettable adventure and experience the true untouched beauties of Mother Nature. And of course, please stay longer to explore and experience the charm of Bali Island!
4 | Get yourself some serious leisure time in Lembeh Resort

Image source: https://www.lembehresort.com
It is impossible to exclude the world famous exclusive muck diving site in the breathtaking area of Lembeh into this amazing list. Therefore it is right there comfortably sitting in the fourth rank of the top diving sites of the 2018 Dive Travel Awards.
With their outstanding density, diversity and exotic marine life, it is really no wonder that Lembeh is named as the Critter Capital of the world and even the Twilight Zone. Rare and odd critters are frequently found during the dives of many tourists and even professionals. Animals like 8 different species of frogfish, 12 species of octopus, crustacean species, pygmy seahorses, Wunderpus and many many others. The number of unique critters are truly outstanding here and deserves the spot in this list.
The Lembeh Resort gives a different taste of experience here which is a notable touch of luxury offering swimming pools, cocktail bars, 13 luxury cottages, and six garden rooms. Definitely a dreamy dive trip vacation that you should not hesitate to come try for yourself!
5 | Wander in the magical Wakatobi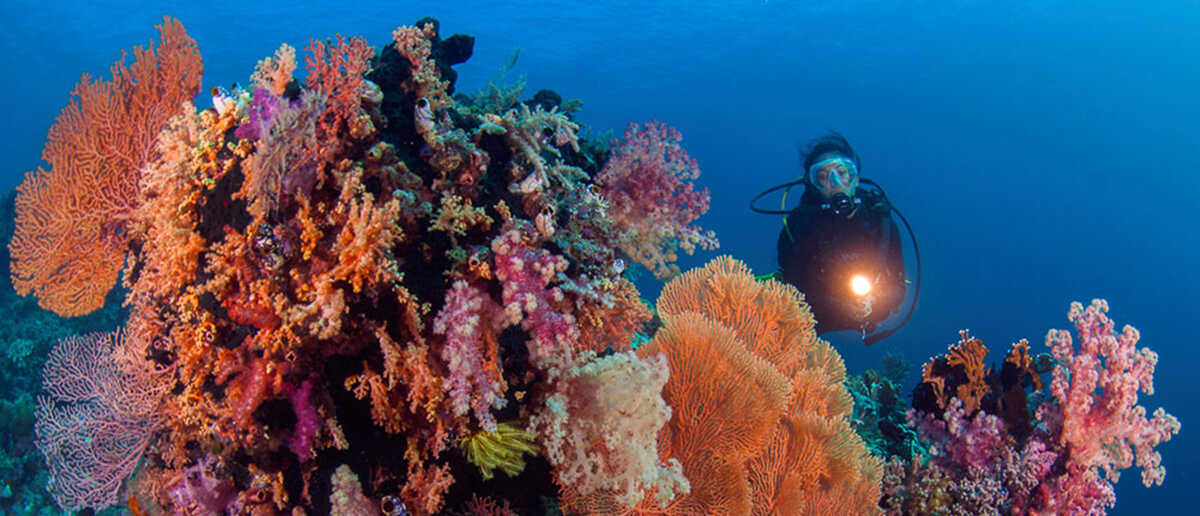 Image source: https://www.wakatobi.com
A true luxurious wonder, Wakatobi Resort mixes the familiar feeling of relaxation with a comfortable amount of luxury. With a pristine natural environment in a tranquil island, a trip to Wakatobi is the perfect escape from busy crowds of the city. Mindblowing from even the very first step into the ocean, a holiday to Wakatobi is truly a memory you would cherish forever.
Although private and isolated off the southeastern shore of Southeast Sulawesi, the resort prioritizes the comfort of their guests to ensure an unforgettable experience indeed. Wakatobi resort also holds the responsibility of environment and conservation through ecotourism which you can soon appreciate when you get there. The resort also offers the unique experience of a night dive! How exciting is that for your next holiday goals!
6 | Experience the exclusive dive at NAD-Lembeh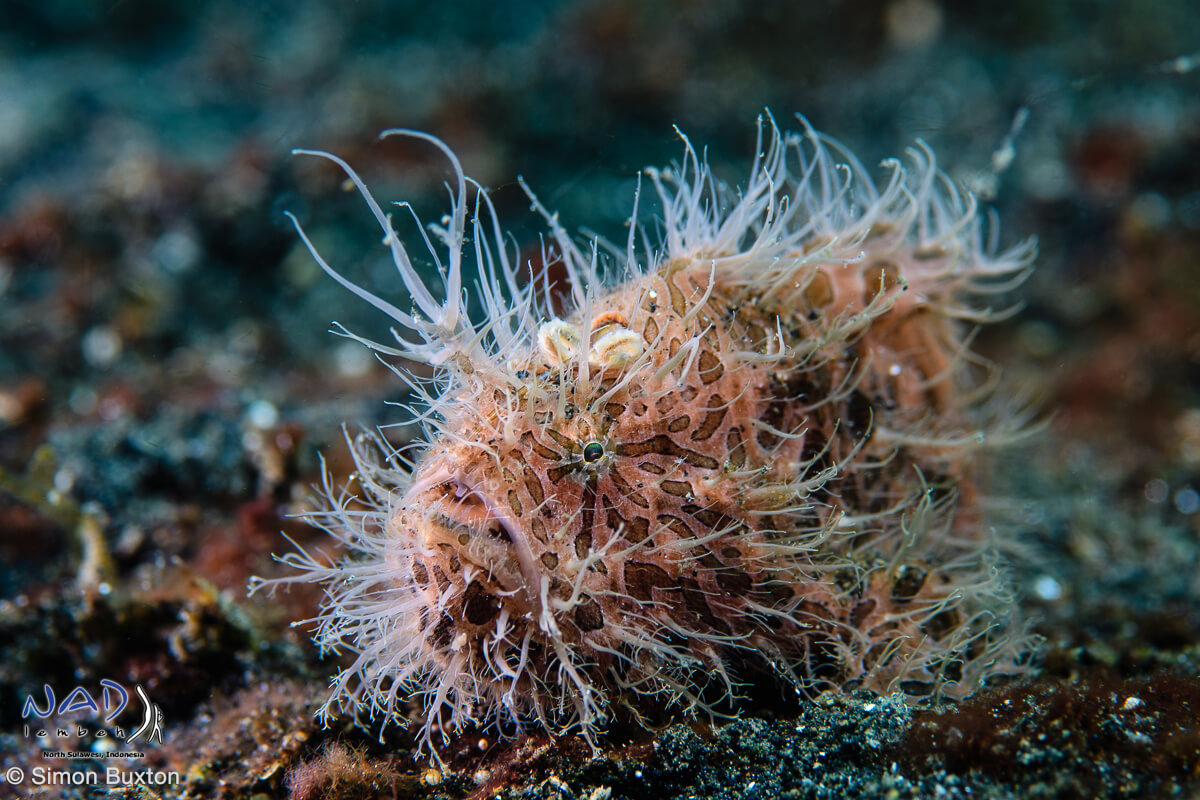 Image source: http://www.nad-lembeh.com
Proudly sitting in the 7th rank of Dive Magazine's list, NAD-Lembeh Resort boasts with their world famous macro and muck diving. Visited frequently by curious tourists in for a time of their life or by underwater photographers, due to Lembeh Strait's precious chance of encounters with weird and unique critters like never seen before.
Although very well known, this resort is small and owner-operated therefore offers and guarantees a 2 to 1 guest-to-guide experience. Ensuring a maximum experience for visitors and photographers visiting from all parts of the world. Enjoy this exclusive feeling of privacy and intimacy with the world's most exotic critters right here in Lembeh and experience how NAD-Lembeh can ultimately be one of your newest most favorite diving destination !
7 | Enjoy a slice of paradise in Misool Raja Ampat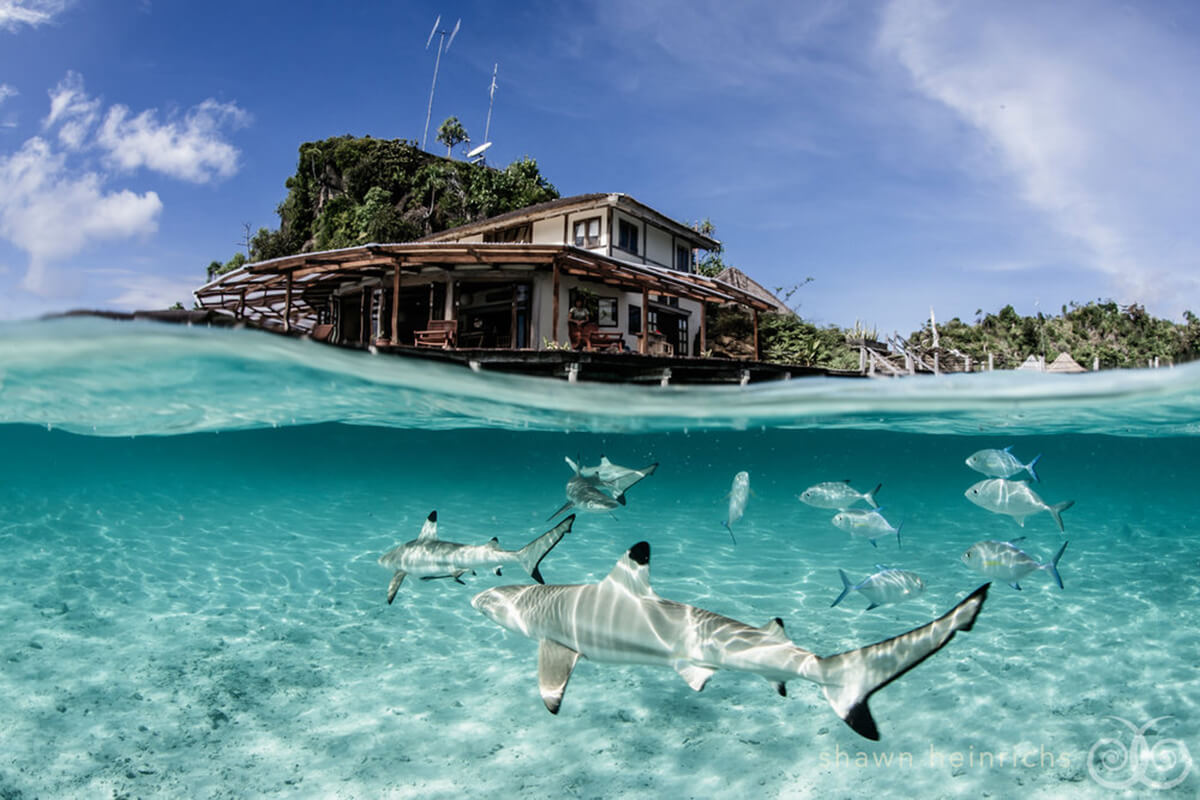 Image source: https://www.misool.info
Misool Raja Ampat is a private island resort with a rustic style, designed for a much more intimate experience within the world's best diving spots. Pristine coral reefs, colorful fishes and the white sandy beaches are the crown jewels of this fantastic resort in the beautiful Raja Ampat.
In a world suffering from declining marine life, it is an enlightening experience to witness a life where biodiversity is improving and naturally flourished right before your very eyes. A variety of friendly sea critters called Raja Ampat home and will welcome you to a mesmerizing underwater realm that you can surely be in love with!
8 | Explore the fabulous marine life at Manta Dive Gili Trawangan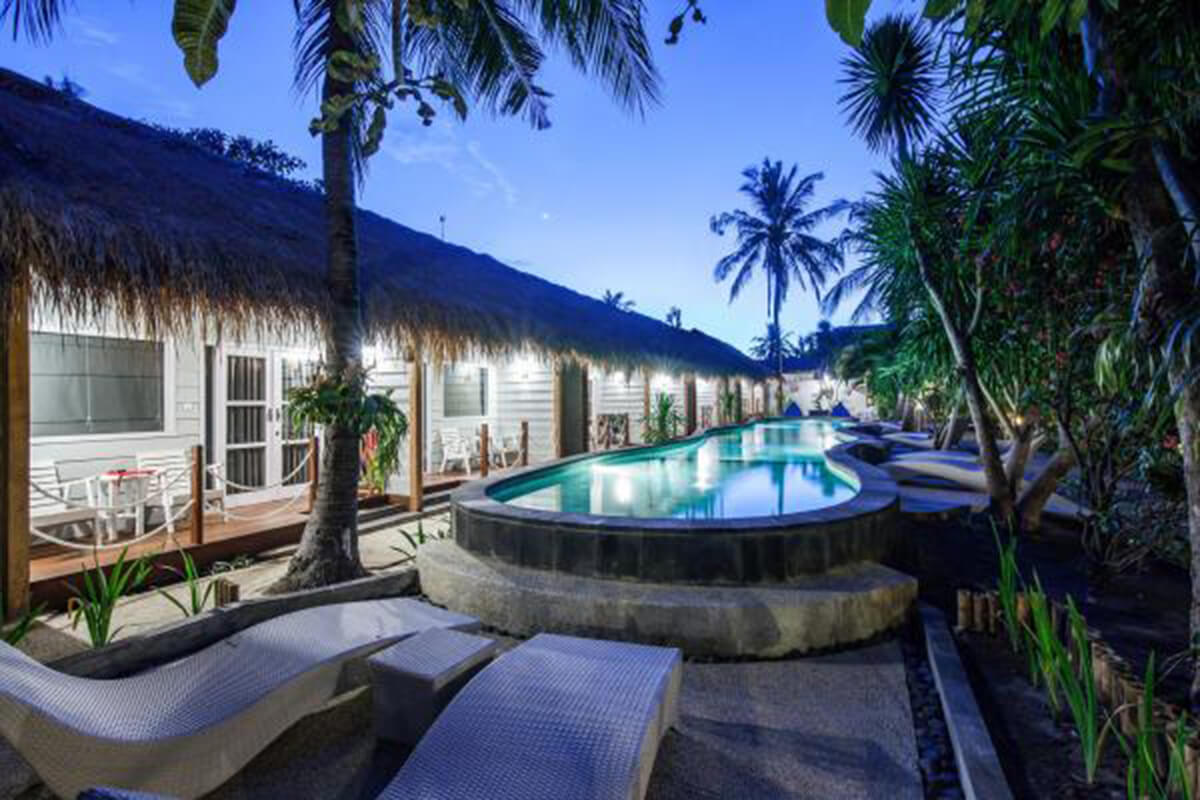 Image source: https://manta-dive.com/
The heaven on earth at number 9 of the list belongs to the breathtaking Manta Dive Gili Trawangan. Vibrant clear blue waters and powder-white sandy beaches await you in this pristine place perfect for any holiday. The phenomenal array of marine life would awe anyone who is lucky to experience them. Diving is held year-round in Gili Trawangan and is the only Diamond Rated Dive Center in the region with experienced instructors qualified for PADI and SSI dive courses. Diving here is just a golden chance to make a lot of indescribable beautiful memories that you would never want to miss out on. Pack your bag and travel to Gili Trawangan to experience the adventurous thrill of diving in a world class destination, firsthand! Take your most favorite destination and don't wait too long before deciding to book any of these top choices to be in your next travel list in Wonderful Indonesia!
Image Source of Header Banner: https://www.siladen.com